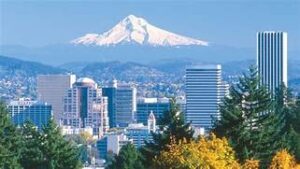 Greetings from Portland, Oregon
.
.
From the travels and adventures of the 
"World's #1 Trackchaser"
.
.
Portland International Raceway
Asphalt Road Course (long version)
 Lifetime Track #434
The EventPIR Configurations
Reprinted with permission from my June 25, 2000 Trackchaser Report. 

THE CLASSIC TRACKCHASER REPORT
Editor's note: This is a CLASSIC Trackchaser Report. What the heck does "Classic" mean? It's simply a Trackchaser Report that comes from my trackchasing archives. For whatever reason (usually not enough time) it didn't get posted to my website when I first made the track visit. Often times a classic TR will not have a video and/or photo album attached. I didn't begin producing my YouTube videos until 2009 (YouTube channel: RANLAY). I didn't begin writing a complete Trackchaser Report until I had seen about 430 tracks. Photo albums were sort of hit or miss during the early years of my trackchasing. Additionally, if you see a website link know that link worked when the TR was originally written. Will it work now? Your guess is as good as mine! Nevertheless, this CLASSIC Trackchaser Report has finally bubbled to the surface and is now available for everyone to see at www.randylewis.org. I hope you enjoy it.
I AM A TRACKCHASER
I am a "trackchaser". I trackchase. Before you discovered my site had you ever heard of trackchasing? Maybe not? So….what the heck is trackchasing? Sit back, take a read and you'll be an expert on my hobby of trackchasing when you're finished.
Here's my best explanation.
Trackchasing is a three-pronged hobby. I'm a racing fan. I love to travel. I love to analyze opportunities to get the most out of everything while saving time and money.
Trackchasing fills the need for all of the above. The racing part of my trackchasing has me trying to see wheel to wheel auto racing at as many different racetracks as I can all over the world. Yes, all over the world. So far things are going pretty well. As this is written, I've seen racing in 82 countries at more than 2,500 tracks. As a matter of fact, I've seen racing at more tracks than anyone else in the world.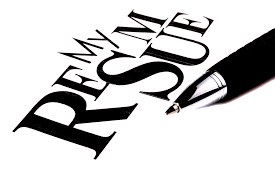 Equally important to me are the things I get to see and experience over the "long and dusty trackchasing trail". I call these adventures "Trackchasing Tourist Attractions". You won't want to miss my "Trackchasing Tourist Attractions" page. Here's the link:  Trackchasing Tourist Attractions or my "Sports Spectating Resume" page, Sports Spectating Resume on my website at www.randylewis.org.
I live in southern California. That's probably the most inconvenient location in the country for seeing tracks in the U.S. Most of the racetracks in the U.S. are located well over 1,000 miles from where I live. As a matter of fact, my average trip covers 5,000 miles and more. I take 35-40 of those trips each season. In any given year I will travel well over 200,000 miles, rent more than 50 cars, and stay in more than 150 hotel rooms.
I get the chance to meet people all over the world. With trackchasing trips to 85 countries and counting just getting the chance to experience so many other cultures, spend time in their homes and meet their friends is a huge reward for being in this hobby. I am indebted to several of these folks for their help and friendship.
It's takes a good deal of planning to do the above and not spend my entire retirement portfolio. I enjoy the challenge, the travel and every other aspect of "trackchasing". In reality, my trackchasing hobby is a lot like being with the carnival. I breeze into town, stay a little while and then head on down the road.
Today's adventure was one more of the 2,000 trips that have taken me up, down and around the proverbial long and dusty trackchasing trail.  If you would like to see where I've been and experience those adventures here's the link: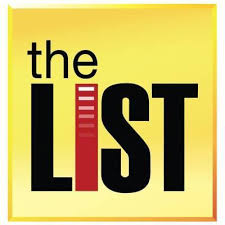 If you've got a question, comment or whatever please leave it at the bottom of this report.  It's very easy to do.  Or you can visit me on Facebook.  Thanks!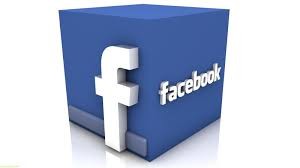 FOREWORD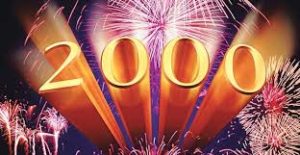 Sunday, July 25, 2000.
Editor's note:
As this is written (June, 2019) I have seen racing at 2,556 racetracks in 85 countries. After I visit a racetrack for the first time I share my experiences via my website, www.randylewis.org and on my Facebook page. I try to provide a written Trackchaser Report (review of the day), a YouTube video of the racing action and a photo album from the entire trip.
From my best recollection I wrote my first ever Trackchaser Report after visiting the Michigan Speedway in Brooklyn, Michigan on June 10, 2000. That was nearly 19 years ago. The Michigan Speedway was the 428thlifetime track I had visited at the time.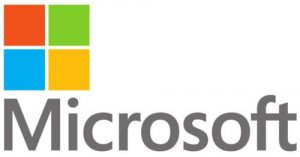 My reports were written in Microsoft Word. The version I was using back in the year 2000 can only be opened using a "recover text" mode today! I couldn't even find any photos from my visit to PIR. Yes, both computers, software and my Trackchaser Reports have come a long way since 2000.
Below is my report from a visit to the Portland International Raceway in Portland, Oregon. I went there on June 25, 2000 to see the CART Indy car race. PIR would forever be known at lifetime track #434. Wow! That track visit was more than 2,000 new tracks ago!! By the way I believe that PIR was one of the first five permanent road courses where I ever saw racing. Fast forward to today. I have now seen racing at virtually every permanent road course in the U.S. and Canada and at multiple configurations at most of them.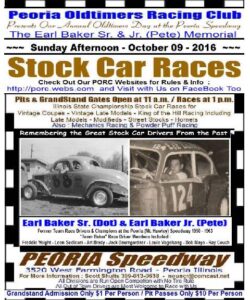 I grew up watching racing on a bullring of a quarter-mile dirt oval…the Peoria Speedway. To this day the Peoria Speedway is still my all-time favorite track for two reasons. First, it's hard to fight nostalgia. Secondly, they have really good side by side racing there.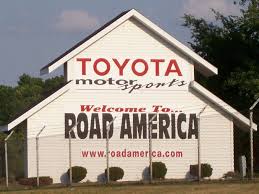 The first permanent road course event I ever attended was back in the late 60s at Road America in Wisconsin. I went there to camp and have a good time with my fraternity brothers more than to watch the race.
I have never been a big fan of attending a race event where I can't see all of the action all of the time. Although I'm a big NASCAR fan I don't much like the racing on their bigger tracks. Over time I have softened my stance on road courses. I still don't like the racing. However, I have learned that a walk all over a race course property can be fun. I get some exercise and see things from a lot of different angles.
Back in 2000 I saw racing on the "long" course at PIR. Did I know I was seeing racing on the long course at the time? No, I did not. Back in those times a trackchaser could only count one road course "configuration". At the time I didn't even KNOW PIR had more than one configuration.
Then about ten years ago Belgium trackchaser, Roland Vanden Eynde proposed that trackchasers be able to count TWO road course configurations at one facility….IF they differed by at least three corners and one straight. I wasn't much in favor of that change but the change was made anyway.
This put some trackchasers in a bind. Before this rule change allowing two countable road course configurations trackchasers had not given much thought to WHICH configuration they had seen prior to the rule change.
After the rule change the trackchaser would be challenged to know with 100% certainty if a "new" road course configuration visit was really new compared to what they had seen before the trackchasing rules for counting road course tracks changed.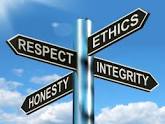 I've heard some trackchasers say that by default any SECOND road course track visit was AUTOMATICALLY a new configuration even if that configuration might have been identical to the configuration they saw during their first visit to the facility. As a person who has always strived to meet and exceed every trackchasing rule I shudder when I hear this strategy.
Recently there had been a good deal of confusion regarding track configurations at the Portland International Raceway. People have mixed up the "long" and "short" configurations. I guess that's to be expected given that PIR is a west coast based track and almost every trackchaser lives in the eastern or central time zones.
I did a little digging with some very credible sources. The first was PIR Track Manager, E.C. Mueller. If every track had a person like E.C. then the historical information about a track could easily be found.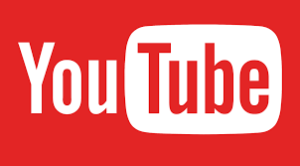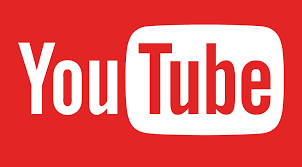 I also consulted YouTube. They had a full version of the 1989 CART race that was broadcast by ESPN. Their race recording clearly debunks some previous trackchasing submissions that seemed to indicated CART had raced on the short course (no chicane) then. They did not.

Finally Mr. Mueller directed me to www.racingcircuits.info. What an excellent source of information for race circuits all over the world. They have a fantastic graphic showing the configuration changes at PIR dating back to the mid-60s.
You won't want to miss the complete information I share about both the "long" and "short" racing configurations from the Portland International Raceway. You can see that by clicking on the tab, "PIR Configurations".
Portland International Raceway
Reprinted with permission from my June 25, 2000 Trackchaser Report
I'm sorry..I just don't get it.  What racing fan or any sane person would voluntarily attend a race at a road course?  At today's CART event at the Portland International Raceway an average lap took 60 seconds to complete.  I walked around the exterior of the course and the best vantage point allowed me to see a car for about 11 seconds.  That's about 20% of the entire time the car spends on the course. 
What other sport would you be at all interested in if you could only see the competitors for 20% of the time?  Would you go to a basketball game where you were strategically positioned to see the players go by in a small window that showed you 20% of the court?  Wouldn't it be interesting to hear the crowd screaming and yelling at something out of your view and not know what happened even though you were in the area?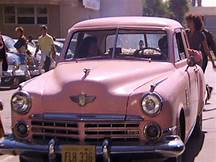 Like I said I just don't get it.  Maybe, I'm ignorant and I certainly must be missing something.  On the other hand, when I asked my wife to come in and see Tiger Woods play the 18th hole of the U.S. Open to see if he could break the tournament record she said it was like watching paint dry and I found the entire 20-minute experience captivating.  As a used car salesman once told me when I asked how he could ever sell the dented pink beauty in the last row of the lot, he said, "There's an ass for every seat!" That must be the answer!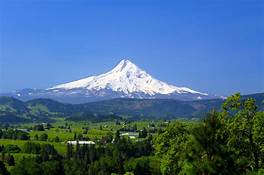 I started my day in Richland, Washington with a 215-mile drive to Portland, Oregon.  This drive was entirely on I-84 and bordered the Columbia River for almost the entire distance. What beautiful scenery.  For a good part of the trip Mt. Hood stood majestically just off the hood ornament (or where the hood ornament would have been if I had one). Mt. Hood goes about 11,400 feet and is snow-capped year round. 
I arrived at PIR with plenty of time to scope the place out.  I bought a ticket from a local broker outside the track for $20. The face value was $40. My total ticket expenditure for the 5-race weekend was just $40, which I thought was very reasonable. The weather was great. Temps were in the 80s with a cloudless blue sky.
The announcer estimated the crowd at 60,000. He stated it was the largest crowd for a one-day sporting event in the Northwest. I don't know about that. They had run a couple of preliminary races prior to the start of the 2 p.m. CART race. 
I saw my objective as watching the people for the time I was at the track since I couldn't see the race. I taped the race and will see what really happened when I get home.  It will be the only CART race I will see on TV all year. I did not see anyone pass anyone the entire day from any vantage point. 
I did see lots of attractive people wearing summer clothing. That saved the day for me. CART started 25 cars and most of the driver's names were foreign to me. I elected to eat at Burger King on the walk from the parking lot to the track thinking I would get the same product for less money. It turned out the food offerings were some of the most numerous I've ever seen.  The prices were reasonable too. 
Overall, the day was a good one to get a suntan. I give the racing a 1 and the overall facility a 4.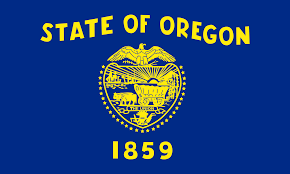 Oregon
The Beaver state
This afternoon I saw racing at my 6th lifetime track in the Beaver state, yes, the Beaver state.  By the year 2019 I had come to hold the #1 trackchasing ranking in Oregon.  At that point I had seen twenty-five different tracks up here in the Northwest.
Thanks for reading about my trackchasing,
Randy Lewis
World's #1 Trackchaser
Peoria Old Timers Racing Club (P.O.R.C.) Hall of Fame Member
Oregon sayings:  As beautiful as California but with more beaver and less nuts
QUICK FACTS
LIFETIME TRACKCHASER COMPARISONS 
The threemost important trackchasing comparisons to me are:
Total lifetime tracks seen
Total "trackchasing countries" seen
Lifetime National Geographic Diversity results
Total Lifetime Tracks
There are no trackchasers currently within 710 tracks of my lifetime total.  Don't blame me.
Randy Lewis, San Clemente, California – 2,556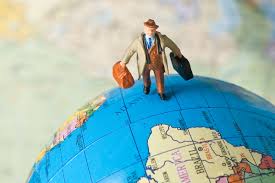 Total Trackchasing Countries
The nearest trackchasing competitor has seen racing in 30 fewer countries compared to my lifetime total. 
Randy Lewis, San Clemente, California – 85
Current lifetime National Geographic Diversity results
Randy Lewis, San Clemente, California – 4.14
That's all folks!  Official end of the RLR – Randy Lewis Racing Trackchaser Report
Click on the link below to see the video production from the racing action today.
There has been some confusion within the trackchasing community regarding which road course configurations are which at the Portland International Raceway. The research shared below is meant to clear up any confusion that may exist. This is a message I sent to Paul Weisel, who had just recently made a visit to PIR.
Greetings Paul,
As you may know I follow the goings-on within the hobby of trackchasing closely as regards the countability of racetracks. If all trackchasers don't stick to a common set of rules then comparing one's reported track totals with another trackchaser is impossible. You can imagine my chagrin when trackchasing commissioner Guy Smith reported in an email communication about his experience with you. I was both shocked and dismayed when Mr. Smith appeared to quote you incorrectly. I can imagine it would make you feel most uncomfortable having someone else share "your words" incorrectly with a such large audience.
As a refresher, this is what Mr. Smith had to say:
"Had an interesting email from Paul Weisel this week.  Years ago when former USAC Technical Director, Indy Car Chief Mechanic and Hall of Fame member Mike Devin joined our group, he submitted two tracks for Portland International, OR.  I had only ever known of one.  I asked and he assured me he saw two different course variations there.  Who was I to question, he's Mike Devin for goodness sake!  It was a huge honor to have him send his track resumer (sic) for publication.
This week Paul also reported a second Portland track, with an explanation.  Paul called what he saw the "SCCA Configuration" which was actually the longer track.  He said this version included turns 1, 2, and 3 added and two shorter front straights.  The Indy Cars ran with those turns removed and just one long front straight.  Their first turn was "turn 4".  Thus, the Indy Cars use the shorter course, and the SCCA uses the longer course."
Paul, I have been in communication with Mr. E.C. Mueller who is the Portland International Raceway track manager and historian. He tells me that prior to 1984 the track had numerous configurations. Indy type racing cars first visited PIR in 1984.
In order to slow the cars down just a bit a chicane was added to the PIR configuration for the Indy type cars in 1984. The configuration with the chicane is now known as the "long" course. The long course has 12 turns and measures at 1.967 miles. The track configuration without the chicane has nine turns and a lap distance of 1.915 miles. This is known as the short track even though it is only 5/100 of a mile shorter!
IndyCar races exclusively on the long track. They have raced only on the long track WITH a chicane since they first came to PIR. In talking with Karin the president of the Oregon SCCA division they also race only on the long track. So….does anybody race on the short track?
The Cascade Sports Car Club also holds events at PIR. This year, as an example, Cascade has four different race dates. With two of those dates they use the long course with the chicane and on two of those dates they use the short course without the chicane. The Cascade Sports Car Club is the only group that uses the course without the chicane (the short course) for car racing.
Mr. Smith apparently misstates your understanding of the situation when he says "the Indy cars ran with those turns removed and just one long front straight". According to Mr. E.C. Mueller the Indy cars (including CART) have ALWAYS used the chicane. The chicane was added because without it the Indy cars would simply have too much speed running down the long straightaway.
Mr. Mueller's assertion can be confirmed by reviewing the information supplied by Racingcircuits.info. This link shows the complete history of the track's configurations dating back to the mid-60s.
Portland International Raceway – Historical configurations
There have been several messages back-and-forth regarding the track configurations at the Portland International Raceway. However, the people submitting these messages are dealing with misinformation. They simply haven't done their research.
These messages have created a good deal of confusion within the trackchasing community. I suspect based upon this misinformation others will be incorrectly counting track configurations at the Portland International Raceway in the future. I trust that no one would like to see that happen.
Some of this bad intel can be attributed to Mr. Mike Devin reporting that he saw a CART race in 1989 on the "short course". I have never met Mr. Devin. I certainly do not wish to question his integrity, but I might possibly challenge his memory.
I would refer you to the YouTube video of the 1989 CART race (the race Mike counted as the short configuration), which was broadcast by ESPN. At the 19:41 mark you can clearly see the cars racing through the chicane. Remember the configuration WITH the chicane is the LONG course not the short course. Mr. Devin incorrectly reported his seeing the 1989 CART race at PIR as the SHORT course.
Portland International Raceway – 1989 CART race broadcast by ESPN
I know that you and I both support the highest level of integrity within the trackchasing community. I will leave it to you to get in contact with Mr. Smith and correct the miss perception that Indy cars race or have ever raced on the short configuration without the chicane. The best research sources available say Indy Cars have always used the chicane.
That's all the news from the world headquarters of the World's #1 Trackchaser operating out of a modest seaside cottage in the sunny little village of San Clemente, California.
Randy Lewis
World's #1 Trackchaser