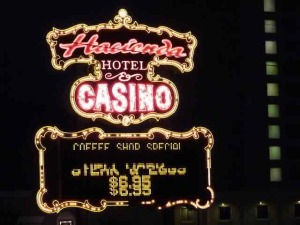 Greetings from Fallon, Nevada
.
.
From the travels and adventures of the 
"World's #1 Trackchaser"
Rattlesnake Speedway (outer oval) – Track #341
Rattlesnake Raceway (inner oval) – Track #1,948
HighlightsThe EventVideosPhotos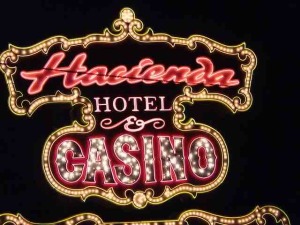 Who sleeps in a casino parking lot?
Was I going to be a serious trackchaser or not?
So what was Rattlesnake like more than 15 years ago?
What does "40/30" mean?
Renting cars is the only way to go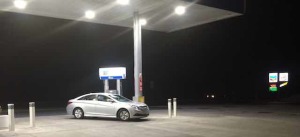 The Hyundai Sonata…very impressive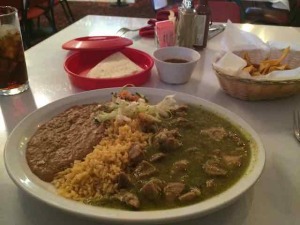 Mexican restaurant requirements
Caged karts would punch my ticket
Yes, tonight "18" was my favorite number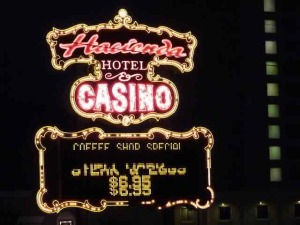 Who sleeps in a casino parking lot?
I woke up this morning at home in San Clemente, California. I went to bed in the parking lot of the Hacienda Casino Hotel on the Nevada/Arizona border near Boulder City, Nevada. The Hacienda was formerly the "Gold Strike" until an "accidental" fire destroyed it in 1998. Wow! I was sleeping in a parking lot that might have had "mob" connections. Nevertheless, this is how the day turned out.
Driving not flying.
This was going to be a most unusual trackchasing trip. I would be driving not flying. I would be renting a car not using my own Lexus RX 350. That made good sense (cents). I'll tell you why in a moment.
Fallon….here I come again.
This would not be my first trip to remote Fallon, Nevada to trackchase. I had been to this facility when its name was "Rattlesnake Speedway". That was back on July 5, 1997. Yep, that trip was some 17 years ago as this is written. It was during this time that I was changing from a racechaser to a trackchaser.
Was I going to be a serious trackchaser or not?
Let me try to put into perspective how the tide has turned since I moved from racechasing to trackchasing. Again, as this is written trackchaser Guy Smith is the #2 ranked trackchaser in the world. Back in 1997, when I made my first visit to the Rattlesnake Speedway I finished the year 254 tracks behind Mr. Smith's lifetime total. That only stood to reason. I was a racechaser; Mr. Smith was a trackchaser. I would continue to fall further behind. After the 1999 season was completed I was 266 tracks behind Guy Smith. That was my low point. During this time other trackchasers had seen more tracks than Mr. Smith. I think he ranked about fifth at the time. I might have been just inside the top 20 of all worldwide trackchasers. However, since the late 90s many of the leading trackchasers have fallen by the wayside.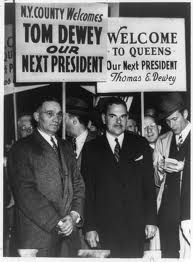 Fast forward to today.
Now it is 2014. Today I was seeing my 1,948th lifetime track. Do I still trail Mr. Smith as I did in 1999? Nope! Back in 1999 I concluded that enough was enough! Since that time I have I have surpassed Mr. Smith's total by a good bit. How much is a "good bit". I now lead Guy Smith's trackchasing totals by 399 tracks. Since the clock struck midnight to close out the 1999 season I have seen 665 more tracks than Mr. Smith. Yes, you might say I have had the "pedal to the metal" for most of the past 15 years.
So what was Rattlesnake like more than 15 years ago?
I did not begin writing my famous Trackchaser Reports until about track #430. That means I'll have to go by memory on my first 1997 visit to the Rattlesnake Speedway – track #341. By the way Rattlesnake is a "Raceway" now not a "Speedway". It's common for tracks to go back and forth with name changes like that. Nevertheless, a simple name change does not allow a track to be counted twice.
Nine days before I made it to Fallon in 1997 I was trackchasing in Eureka, California at the Redwood Acres Speedway. Just ten days after Fallon I trackchased at the Merced County Speedway in Merced, California. The 1997 season yielded 27 new tracks with quite a few coming from California.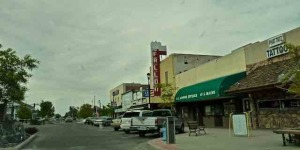 Why Fallon this weekend?
There were three main drivers behind making this trip this weekend. First, seeing tracks in Nevada and Arizona would help with my goal of strengthening my lead in Far West states. Seeing a track in Arizona (tomorrow) would help with NGD points. Finally, a three-track weekend is always good for the lifetime track totals.
This trip covers just Friday and Saturday. I have to be back home for a Sunday Los Angeles Angels game with the family. That will be fun with an after game stop at the famous Knott's Chicken Dinner restaurant.
What does "40/30" mean?
For today's trip I expected to be gone from home about 40 hours. During that time I would drive about 1,500 miles. Yes, you read that right. At an average of 50 M.P.H. I would be driving for thirty of those 40 hours I was to be away from San Clemente.
If all went well I would see three new tracks in three separate locations. My hotel expense would be zero since there would be no time for a night of sleep in a traditional building!
Renting cars is the only way to go.
I certainly wouldn't want to drive my own car 1,500 miles for a trackchasing trip like this one. I normally drive my personal car about 1,200 miles a month. It wouldn't make much sense to drive my own car, in 30-40 hours, the distance I normally drive it in 30 days. I could do it but it would wear out so much faster.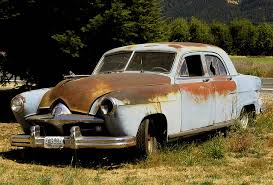 I've seen so many other trackchasers use up their new or late model cars driving up and down the highways in search of tracks. Others use junkers but run the risk of reliability failures.
Many years ago I presented an essay to the trackchasing group recommending rental car use over personal car use. Most were slow, painfully slow, to accept this idea.
Just a little help from my rental car sponsor.
My trackchasing sponsor, National Car Rental would give me a full-sized car for $42….for two days. You can't beat that. I tried to get a Hybrid car but none were available. I settled on a gas-powered Hyundai Sonata. It came with satellite radio a must since I would be doing "desert driving" where radio reception is limited.
Based on the mileage I was expecting to drive (1,500 miles) and the miles per gallon (M.P.G.) the Sonata would give me (37 M.P.G.) compared to my own car's fuel economy (23 M.P.G.) I figured I would save $88 on my fuel bill.
A no brainer.
Let's think about this. I would rent a car for $42 but save $88 on gas. That seemed like a good deal.   I wouldn't be wearing out my car (tires, oil chance, etc.) either. It was really a no-brainer.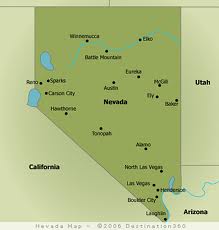 The one-way drive from the Orange County airport to Fallen, Nevada covered 482 miles. That's a long way to drive for what I was planning to see. Heck, that's a long way to drive for ANYTHING.
Far western scenery is rugged and beautiful. Even though the temps out in the California desserts were in the 90s I was still seeing snow-capped mountains much of the way. Please don't miss the photos I present in my Picasa photo album. You'll see some of the most unusual and beautiful scenery I will encounter all year in the United States.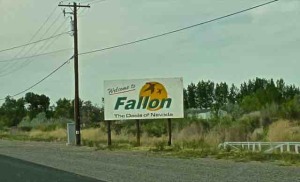 Fallon, Nevada?
I arrived into the small town of Fallon with a couple of hours to spare. Fallon is in the southeast quadrant of Nevada somewhat close to Reno and Carson City. It has just over 8,000 residents. Fallon sits at an elevation of about 4,000 feet. It's odd to see most city limit signs in Nevada showing a town's altitude and not their population.
The largest employer in town is the U.S. Navy's Naval Air Station Fallen. Fallen is located on what is called the "Loneliest highway in America". That was comforting!
I had time for an early dinner in the town. The most frequent comment from Yelp! restaurant reviewers on the local restaurants was "For Fallen this is pretty good…..". I picked a place and tried my luck.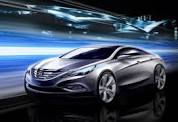 The Hyundai Sonata…very impressive.
Following tonight's race I didn't get gas until after I had driven 653 miles. Most rental cars will give me about 400 miles per tank. I paid $4.09 per gallon for gas in Tonopah, Nevada. I only bought enough gas to get me to Arizona. Once there I will be able to get gas for about 50 cents less per gallon. It's not really about the money….it's about the money. If you understand my point then you're smarter than most.
ONE CANNOT LIVE WELL OR SLEEP WELL IF ONE HAS NOT DINED WELL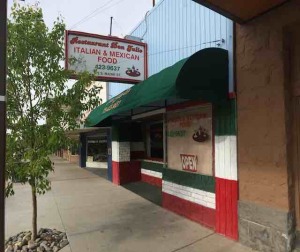 Restaurant Don Julio – Fallon, Nevada
Mexican restaurant requirements.
I probably eat Mexican food at least one time per week if not more. Mexican might be my favorite ethnic food. It used to be difficult to get good Mexican food. However, the Hispanic culture has rapidly expanded across the U.S. and brought their culinary talents with them.
The first requirement for a Mexican restaurant to be any good is that the majority of their employees should be Hispanic. That knocks out most of your fast food places. Then if you get a Mexican restaurant with a TV located up in the corner of the restaurant playing some program in Spanish you have usually hit the jackpot!
A bad sign?
Tonight's "Restaurant Don Julio" met these two requirements. However, the sign outside said, "Italian and Mexican" food. That was a BAD sign. I have never eaten in a good Mexican restaurant with such a sign.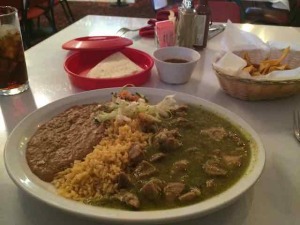 Don Julio had a 3-star Yelp! rating. That's not great but the choices in Fallon, Nevada were limited. I had the "chili verde" (pork) with rice and beans. That along with a large flour tortilla and chips and salsa meant I wouldn't starve. I thought three stars for this place was fairly rated. The service wasn't the most attentive. Overall, I was satisfied with my choice is such a rural location.
The Race.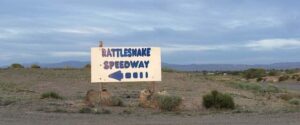 Rattlesnake Raceway – Fallon, Nevada
Caged karts would punch my ticket.
In 1997 I had seen racing on this facility's large dirt oval. Today I was coming to see racing on the Rattlesnake Raceway's inner oval.
Some think that trackchasing's rules are too liberal on the counting of tracks. They say that only one track should be counted at each facility. I think there is some validity to that point of view. Nevertheless, I've had to go back twice more often than not to see two tracks at one location.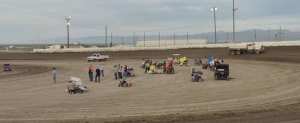 Countability confirmation.
I was coming to see the 250cc caged karts race. I had called ahead to confirm their countability. I spoke with Lisa Gonzales who runs the kart program at Rattlesnake. She was able to confirm two important items.
First, she was very confident they would have at least a handful or so of the "250s" a countable trackchasing class. Secondly, she confirmed what I had read on the track's website. This class was open to drivers aged 10-18. The number "18" was the magic number. Some years ago trackchasing commissioner Will White, after some prodding, had helped define what as "adult" was in the world of trackchasing. I would often have to "press" Will for decisions. I think he thought "Randy's up to SOMETHING I just don't always know what it is". He ruled that drivers 18 and over were adults.
Yes, tonight "18" was my favorite number.
That meant that any class that allowed drivers 18 and over to race was a countable class from an age point of view. That definition was most important for the counting of tracks. There was one important matter to consider with tonight's racing. Even though the 250cc class ALLOWED drivers 10-18 to race, as far as trackchasing was concerned, an 18-year old did not have to be in the race line-up. The race just needed to be OPEN to drivers who were aged eighteen.
Rural hospitality.
This racing facility is one of the most rurally located that I have visited. GPS got me there in good shape but I wasn't using paved roads by the time I pulled onto the Rattlesnake Raceway grounds.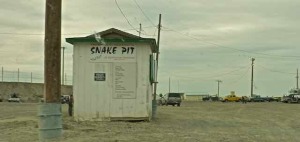 I drove right up to the pit shack. I believe the sign said non-members would need to pay $40 U.S. for a pit pass. That didn't apply to me. Lisa had set me up with a complimentary pit admission. Thank you.
Little tracks; big tracks.
The inner oval track sits entirely inside the outer oval track. The big track has some very steep banking in the turns. The little track has just a bit of banking.
While the big oval racers held their driver's meeting in the pit area the karters hot lapped on their oval. There were 3-4 different kart classes but only one trackchasing countable class, the 250cc caged karts.

The karts race their heats beginning at 6:30 p.m. The "250s" were the first kart race of the night. That meant that just a couple of minutes after the official starting time this track was in the books! That's always a good feeling.
There were just four drivers in the 250cc division. During their 8-lap heat a couple of drivers spun slowing the race pace. There were another dozen or so karters with younger drivers at the wheel.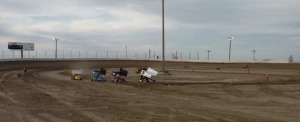 No big need to see tonight's feature event.
The feature events for the karting class would take place after all of the heats were finished on the large oval. There was no real need to stay for the 250cc "feature" event since it would include the very same racers as the heat race did.
I am not a big fan of trackchasers leaving after being at the track for a very short time. However, there might be one major exception to that rule. When only one or two classes of karts are the countable divisions at a track, and have 4-5 racers or less, then I don't see the need to wait a couple of hours or more so see those same few karts race a feature event which might take just 2-3 minutes. Thankfully, this approach was adopted by trackchasers long before I came on the scene.
Windy, warm but getting cooler.
Tonight it was windy with the temperature dropping into the 60s from about 90 this afternoon. Fortunately, the wind was at the fan's backs. The announcer could be heard easily. The pit area is located beyond turns one and two. A crowd of 200-300 was in the stands to enjoy their sport.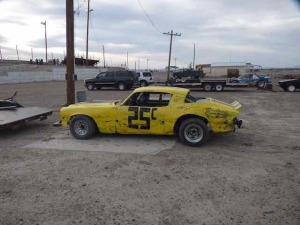 I stayed for some racing on the bigger oval. However, the drivers were having a hard time staying under green as spins seemed to dominate. When they went to water the track once more it was time for my departure. I had miles to go before I slept….miles to go.
Nevada
The Silver state
This evening I saw my 28th lifetime track in the Silver state, yes the Silver state. Trackchasers don't spend too much time in Nevada. No one is even close to my total of 28 tracks.
Thanks for reading about my trackchasing,
Randy Lewis
World's #1 Trackchaser
Peoria Old Timers Racing Club (P.O.R.C.) Hall of Fame Member
Nevada sayings: Hookers and poker
QUICK FACTS
AIRPLANE
No airplanes!
RENTAL CAR #1
John Wayne (Orange County) Airport – trip begins
Fallon, NV
TRACK ADMISSION PRICES:
Rattlesnake Raceway – Complimentary admission
LIFETIME TRACKCHASER COMPARISONS 
The three most important trackchasing comparisons to me are:
Total lifetime tracks seen
Total "trackchasing countries" seen
Lifetime National Geographic Diversity results
Total Lifetime Tracks
There are no trackchasers currently within 399 tracks of my lifetime total. Don't blame me.
Randy Lewis, San Clemente, California – 1,948
Total Trackchasing Countries
There are no trackchasers currently within 10 countries of my lifetime total.
Randy Lewis, San Clemente, California – 68
Current lifetime National Geographic Diversity results
Randy Lewis, San Clemente, California – 4.96
That's all folks! Official end of the RLR – Randy Lewis Racing Trackchaser Report