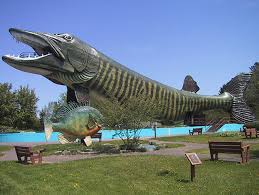 Greetings from Hayward, Wisconsin
.
.
From the travels and adventures of the 
"World's #1 Trackchaser"
The EventVideo PlusPhotos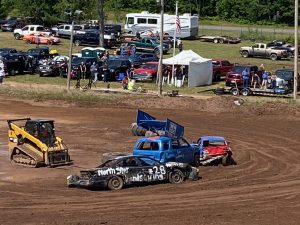 Sawyer County Fairgrounds
Dirt oval
 Lifetime Track #2,641
THE EVENT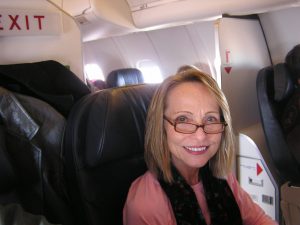 Editor's note: I showed my YouTube video from today's visit to the Sawyer County Fairground to Carol. She had two comments. She didn't think it was very nice of me to call the racers, "junk" cars. She also asked why the "truck with a spoiler" was allowed to race. In reality, this was a mini-van with a sprint car wing. I didn't marry her for her understanding of racing and trackchaser lingo. I married her because she was and is a beautiful young woman.
I AM A TRACKCHASER.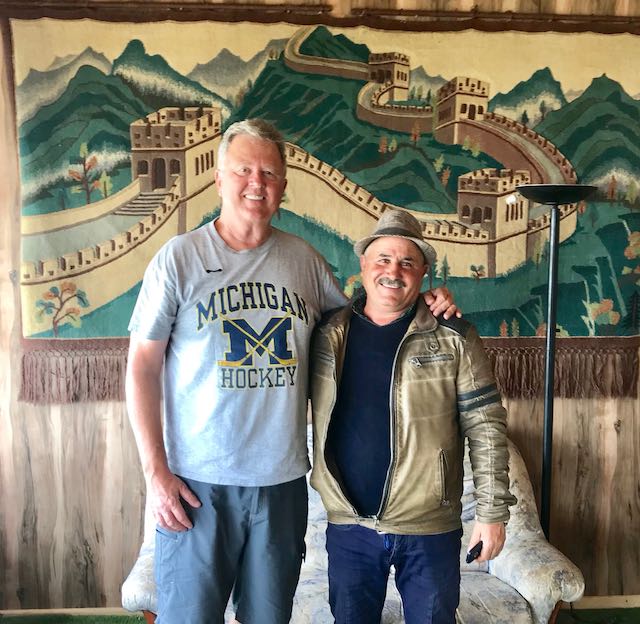 My name is Randy Lewis (above with a race promoter buddy of mine in the African country of Tunisia). I live in a modest seaside cottage in the sleepy little village by the sea, San Clemente, California. I am a "trackchaser". I trackchase. Have you ever in your life heard of "trackchasing"? I didn't think so. 
Trackchasing for me is all about three things. First, I'm interested in seeing an auto race. Secondly, I want to take some time to see the local attractions of wherever I might be visiting. Finally, I want to create a logistical plan that allows me to accomplish the two points mentioned above without depleting my retirement account. That's trackchasing for me.
Am I truly serious about trackchasing? I think so. I've seen an auto race in 85 countries at more than 2,660 different tracks. Does that sound serious to you?
I've been able to see the world doing this. If you're interested in exactly what I've been able to experience all around the U.S. and the world I recommend you click on this link.
Trackchasing Tourist Attractions
Trackchasing can be an expensive hobby. One of my fellow competitors was said, "When Randy stops trackchasing we know he will have run out of money". Folks, I have been retired for nearly 20 years and have not earned a single dime working. I'm still trackchasing!
After each and every event that I attend I post a YouTube video, a SmugMug photo album and a very detailed Trackchaser Report about the experience on my website at www.randylewis.org. I guess people find what I share interesting. My website gets more than 20,000 views every month.
Because I have seen racing in 85 countries at this point I am considered the World's #1 Trackchaser. That's good enough for me. Now I encourage you to drop down a few spaces and read about today's trackchasing adventure. As you discover what went on at this track just think about the idea that I've done this more than 2,600 times. I don't mind admitting I am addicted to the hobby of trackchasing.
If you're interested in looking back and seeing where I've been the following link is for you.
If you've got a question, comment or whatever please leave it at the bottom of this report.  It's very easy to do.  Or you can visit me on Facebook.  Thanks!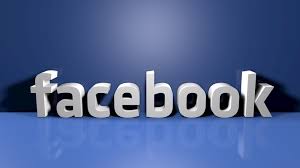 FOREWORD
Sunday, August 16, 2020.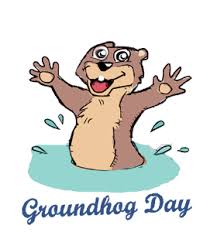 Carol has been known to say that my hobby of trackchasing is a lot like "Groundhog Day". She seems to think that it's the same thing every day. That's what I like about America. Everyone can have their own opinion. Maybe she knows what she's talking about. She seen racing at more than 600 tracks.
Today I woke up in Indianapolis, Indiana. I had stayed the night at a brand new Delta by Marriott hotel next to the Indianapolis airport.
I hope you don't think I'm boasting. I don't pay the same price that the "normal" person does for travel. I'm not bragging. I'm just sharing some factual information with you.
Last night I had used my priceline.com app to get a great deal on this Marriott property. I paid just $57 plus tax. Then when I checked in I talked my way into a free room upgrade and a complimentary cooked to order breakfast in the hotel restaurant.
Of course, if I didn't have the capability to get such great deals on upscale travel components I wouldn't be able to trackchase. At least I couldn't trackchase at a world-class level. I have never had the financial resources of my fellow competitors. They trackchased in packs. They kept working long after I had retired. They even make their wives work to pay for their trackchasing. I didn't do any of that. I just got good deals.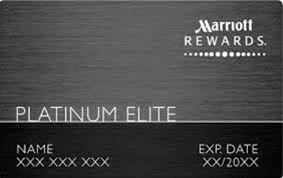 I am recognized by Marriott for having given them my business for years. This recognition comes with a lifetime titanium elite rating in Marriott's frequent stay program. That carries a lot of weight. All of those perks in a hotel of this stature was a pretty good deal for 57 bucks.
In talking with the front desk clerk she told me the hotel had opened in January. Then they had to close for a month and a half during the coronavirus pandemic. That's a rough start for a new hotel. I had heard about hotels closing during COVID-19 but this was the first example that I had actually seen.
I had an early morning flight this morning to Minneapolis. I didn't get back from the races last night in Montgomery, Indiana until past midnight and didn't get to bed until past 1 a.m. It didn't seem all that worthwhile to get up early and have breakfast in the hotel but I guess I had talked myself into the opportunity. I was expecting a buffet. No buffet. I would need to order from the menu. How long would bacon and eggs take I asked my server? 15 to 20 minutes. I didn't have that kind of time to wait for my food to be prepared. This is why you will find me In our nation's fast-food drive-through lanes for well over 90% of my meals. I walked out of the hotel without eating the $20 (no charge for me) breakfast.
This trip had begun with an overnight flight from Los Angeles to Philadelphia. In Pennsylvania, I went junk car trackchasing with my buddies Paul Weisel and Bing Metz. Then the next morning I caught a flight from Philly to Indianapolis. In Indiana, I saw my first trackchasing double on the 2020 trackchasing season.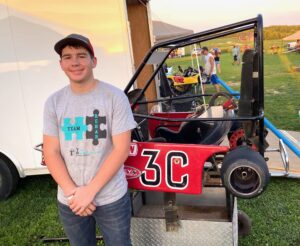 After seeing a UTV race in the afternoon and a senior champ kart event in the evening I got back to my hotel as noted, late. This weekend's trackchasing trip has been a little short on sleep. I'll make it up when I'm dead.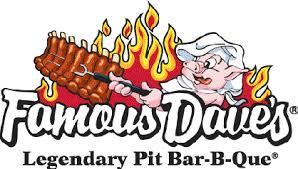 This morning I was headed to another junk car race. I was going to the Sawyer County Fairgrounds way up in Hayward, Wisconsin. I have seen this date on my "futures" racing calendar for seemingly years. I don't like unusual dates on a Sunday to remain unseen for that long. By the way, did you know that the first-ever "Famous Dave's BBQ" restaurant was located in Hayward, Wisconsin?
So Carol says this is a Groundhog Day hobby? Well, she might be right. For the last three mornings, I have picked out a Toyota Camry from the National Car Rental Company in a different major American city. I like the Camry because it gets great mileage, is comfortable and I'm very familiar with all of its controls including the CarPlay app. CarPlay is invaluable for using my GPS and listening to my podcasts.
I think it might be accurate to say that I have rented more cars while trackchasing in the Minneapolis airport than anywhere else in the country. However, today I was in for a surprise. The folks at the MSP airport had relocated the entire rental car system into a different, bigger, I guess better building.
The good thing about getting a rental car at the Minneapolis airport is that you can essentially walk to the car location. I don't have to ride a rental car bus 10-15 minutes off the property. I hate that. That might be efficient for the airport but it is very inefficient for me.
I did note that the new rental car lot still has no walls on the sides of the building. That can be and is brutal during the cold, the bitter cold, Minneapolis winters. I mentioned this cold weather issue to the blonde-haired gal who was checking me out with my rental car. She said it might be an improvement over the old location but not by much. Come on Minneapolis.. Get your act together. Keep these people warm in the wintertime.
Today's weather was going to be perfect. The temperature would be in the low 80s with blue skies. No rainout today. Actually, I haven't had a rainout during my entire 2020 trackchasing season. Of course, I guess that statement comes with an asterisk. I did have to take three months off when everything was closed down at the beginning of the coronavirus pandemic.
Today I arrived on the grounds of the Sawyer County Fair about 10 minutes past the official start time of 1 p.m. Whenever I arrive late the track starts on time. Whenever I arrive early they don't.
I miss what sounded like the "faster pastor" five-lap race. From the parking area, I could hear the announcers really well over a stout PA system but I couldn't see any of the racing.
I don't know if it was just me or not but I wasn't charged anything to park or watch the races today. I simply walked right in. There was no one selling tickets anywhere in sight. I checked others for wristbands. A few people had wristbands but I was thinking that was either for the beer tent or the pits. Anyway, it was a good value. I really appreciated the complimentary admission.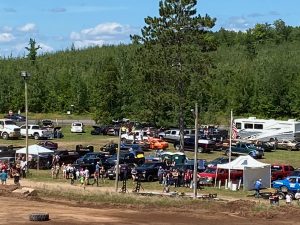 Today was going to be what is commonly referred to as a "junk car race". Junk cars are typically four-cylinder, very well used up junkers that have been converted to, "race cars" for the day. I'm going to guess they had about 50 or 60 of these in the pits today.
Why is junk car racing becoming more and more popular? Simple. The cars are cheap for competitors. Additionally, they provide a lot of "crash and bang" action for the fans. When the drivers, car owners and fans get something out of the deal that is a recipe for success. That reminds me. Don't miss the video!
Today's track was a very sandy oval almost circular in shape dirt track. The interior of the track was marked by large tractor tires. The cars raced counterclockwise around the tires. I think every race that I saw was five laps in length.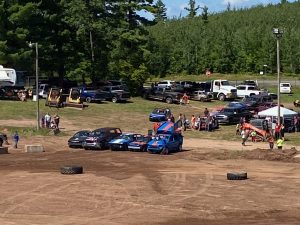 They started four or five cars for each of nine heat races. Then they had a couple of last chance races that featured 10-14 cars. Finally, the feature started about 10 cars.
I implore you to watch my YouTube video featuring the dirt racing at the Sawyer County Fairgrounds in Hayward, Wisconsin. I can't describe the action nearly as accurately as my video can show you. I even caught the first couple laps of the feature race where one driver flipped side over side landed on his wheels and drove away. That was pretty spectacular.
Today's announcers did a good job of entertaining and informing the crowd. They used the "disc jockey" style which if you are a frequent visitor to all kinds of racing shows you're going to know what I mean.
After the main event was finished, which paid $1,000 to win, they had a series of Australian pursuit races and other minor oval events. The track's plan was to wrap up the day with a demolition derby with whatever cars were still running.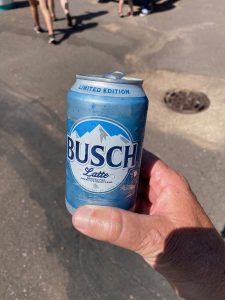 After the eighth feature was finished I elected to take a walk around the fairgrounds. I grabbed an ice-cold Busch Lite for no other reason than I was in Wisconsin and went about exploring.
I spent about 10 minutes talking with a masked employee employed by the government. He was working on the 2020 census project. He told me that about 70% of the people in Wisconsin have been accounted for via the census. The man also mentioned this was one of the best signup rates if not the best in the entire country.
He had been retired and took the job with the census about a year ago. It sounded as if he really enjoyed his work. It also seemed as if he was pretty disappointed in the people unwilling to be part of the census. We both admitted that the unwilling were part of the, "I don't like the government knowing I live on Main Street" type of people. There are people like that you know.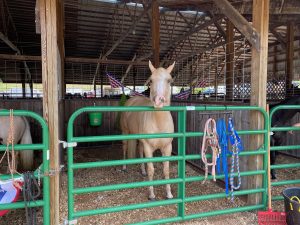 I walked around the county fair food booths and observed the carnival. Then I took a very short tour of the animal barns when something dawned on me. What was that?
I have missed these county fairs. I've been to more than 500 of them. COVID-19 has canceled probably 70-80% of all the scheduled county fairs this year. That knocked my county fair racing production down to almost zero. Yep. I missed the county fairs.
I got out of the Sawyer County Fairgrounds at about 4 o'clock. It was going to be a 2 1/2 hour drive back to Minneapolis. I had a choice.
I could try to catch an 8 p.m. flight back to Los Angeles. Alternatively, I could simply relax, get a hotel and sleep in late tomorrow morning. That would get me back to Los Angeles Monday afternoon. I chose the latter.
It is very rare that I stay overnight on the road when there's a shot of getting back home after the races. I know that if I were single and wasn't concerned about minimizing my time away from home I would never rush back to the airport after a full day of trackchasing and touring. Remember I started my day in Indianapolis. If I were single I would just grab a hotel and sleep until noon the next day. However, I am not single. I travel enough as it is. If I can save one day every other week of being out I'm going to try to do it.
This had been simply an outstanding trackchasing weekend. I picked up a new track in Pennsylvania on Friday night. Then I added two more new tracks in Indiana on Saturday. Now I had just seen lifetime track number 101 in Wisconsin this afternoon. The weather, although hot and humid have been rain-free. I can't ask for more than that.
On the way back to Minneapolis I stopped for a moment to use my Priceline.com trackchasing sponsorship. They gave me a Marriott hotel room for just $52 and tax. Then when I got to the hotel I convinced the front desk clerk to upgrade me to a suite based upon my titanium elite status. How many people can get a Marriott hotel suite for 52 bucks in a major city in the United States?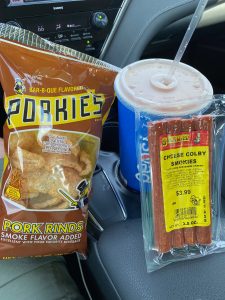 I relaxed for the rest of the drive back to my hotel with some Colby cheese Smokies and a package of pork rinds. This was all down downed by a super large 44-ounce Diet Mountain Dew. Yep. That was dinner and I loved it. I've done a pretty good job eating low-carb on this trip. It'll be interesting to see if the scales agree with my assessment.
MONDAY
Today was reserved for a leisurely flight back to Los Angeles from Minneapolis. The next day I was at the beach soaking up the Southern California sun and doing a little power walking.
I have just completed my 11th consecutive week of trackchasing since I returned to the trackchasing trail the first week in June. I had taken three months off due to the COVID-19 pandemic.
Good afternoon from the Sawyer County Fairgrounds in Hayward, Wisconsin.
Randy Lewis – 85 countries – 2,641 tracks.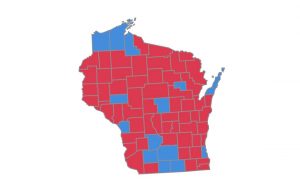 Wisconsin
The Badger State
This afternoon I saw racing at my 101st-lifetime track in the Badger State, yes, the Badger State.  I hold the #4 trackchasing ranking in Wisconsin. Wisconsin ranks #8, amongst all the states, in tracks seen for me in the U.S.
Here's a link to my all-time Wisconsin state trackchasing list. I have made 58 separate trips to Wisconsin seeing these tracks.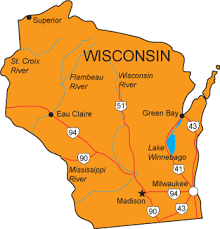 Thanks for reading about my trackchasing,
Randy Lewis
World's #1 Trackchaser
Peoria Old Timers Racing Club (P.O.R.C.) Hall of Fame Member
Wisconsin sayings: "Booyah"
If you are hearing the word "booyah" in Wisconsin, it is not coinciding with a clenched fist and elbow thrust downwards. No major achievement is being brazenly celebrated.
Unless, of course, you count boiling a twenty-gallon pot of soup containing 30 pounds of chicken, five pounds of beef, and an assortment of vegetables over an open fire for a large group of people as a major achievement.
JUST THE FACTS
LIFETIME TRACKCHASER COMPARISONS 
The three most important trackchasing comparisons to me are:
Total lifetime tracks seen
Total "trackchasing countries" seen
Lifetime National Geographic Diversity results
Total Lifetime Tracks
There are no trackchasers currently within 770 tracks of my lifetime total.  Don't blame me.
Randy Lewis, San Clemente, California – 2,641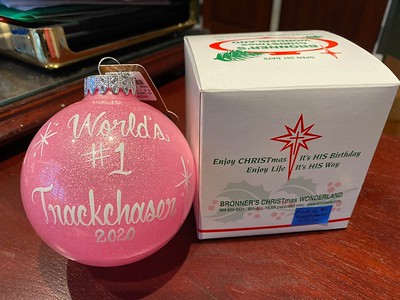 Total Trackchasing Countries
My nearest trackchasing competitor, a native of Belgium, has seen racing in more than 30 fewer countries compared to my lifetime total. 
Randy Lewis, San Clemente, California – 85
Current lifetime National Geographic Diversity results
Randy Lewis, San Clemente, California – 3.96
That's all folks!  Official end of the RLR – Randy Lewis Racing Trackchaser Report
Click on the link below to see the video production from the racing action today.
Click on the link below for a photo album from today's trackchasing day.  You can view the album slide by slide or click on the "slide show" icon for a self-guided tour of today's trackchasing adventure.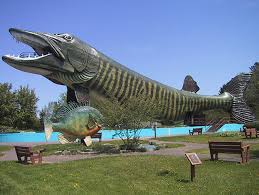 From Indiana to Wisconsin and more…