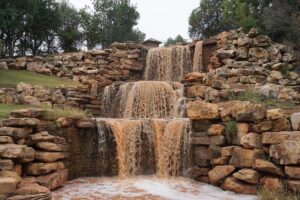 Greetings from Wichita Falls, Texas
From the travels and adventures of the 
"World's #1 Trackchaser"
The Event
Texoma Motor Speedway
Outer dirt oval
 Lifetime Track #1,483
.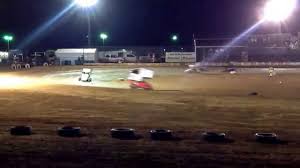 Texoma Motor Speedway
Inner dirt oval
 Lifetime Track #1,484
Reprinted with permission from my Friday, August 21, 2009, Trackchaser Report. 

THE CLASSIC TRACKCHASER REPORT
Editor's note: This is a CLASSIC Trackchaser Report. What the heck does "Classic" mean? It's simply a Trackchaser Report that comes from my trackchasing archives. Typically these will be stories from tracks I visited five years or ten years or more ago.
For whatever reason (usually not enough time) it didn't get posted to my website when I first made the track visit. Often a classic TR will not have a video and/or photo album attached. I didn't begin producing my YouTube videos until 2009 (YouTube channel: RANLAY). I didn't begin writing a complete Trackchaser Report until I had seen about 425 tracks. Photo albums were sort of hit or miss during the early years of my trackchasing. Additionally, if you see a website link know that link worked when the TR was originally written. Will it work now? Your guess is as good as mine! Nevertheless, this CLASSIC Trackchaser Report has finally bubbled to the surface and is now available for everyone to see at www.randylewis.org. I hope you enjoy it.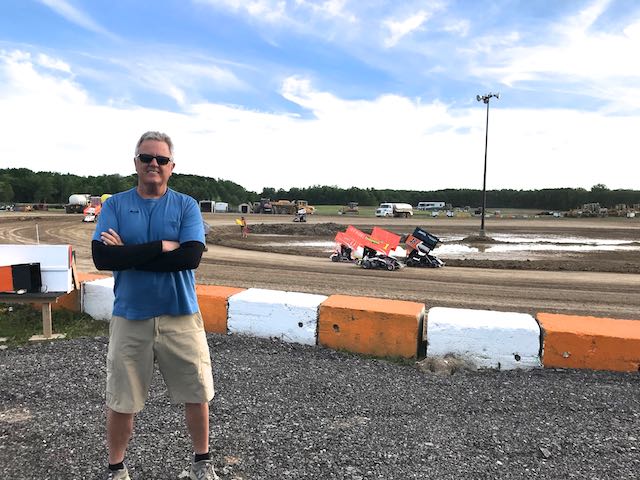 I AM A TRACKCHASER.
My name is Randy Lewis (above at the Ohsweken Speedway in Ontario, Canada). I hail from the sleepy little village by the sea, San Clemente, California. I am a "trackchaser". I trackchase. Have you ever in your life heard of "trackchasing"? I didn't think so. 
Today's adventure was one more of the 2,000 trips that have taken me up, down and around the proverbial long and dusty trackchasing trail.  If you would like to see where I've been and experience those adventures here's the link: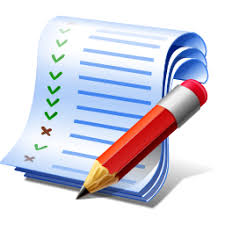 If you've got a question, comment or whatever please leave it at the bottom of this report.  It's very easy to do.  Or you can visit me on Facebook.  Thanks!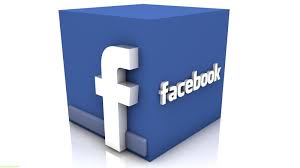 FOREWORD
Friday, August 21, 2009.
"THIS WAS GOING TO BE A PROBLEMATIC" TRACKCHASING TOUR
Greetings from Wichita Falls, Texas
TODAY'S HEADLINES
Randy, where did all the "Trackchasing Tourist Attractions" go? …………..details in "The Trip".
"Same location" trackchasing doubles add up twice as fast……………….more in "The Objective".
They needed a much better P.A. system for tonight's racing. …………..details in "Race Review".
THE OBJECTIVE, THE TRIP, THE PEOPLE…AND A WHOLE LOT MORE
The Objective 
The "same location" trackchasing double is the easiest of all.
The easiest "Trackchasing Double" in all of trackchasing is the "same location" double.  This is where one ticket price will allow the trackchaser to see two different tracks on the same property.  The trackchaser doesn't even need to change his/her seat location! 
As you can imagine I have mined the country for "same location" trackchasing doubles.  I'm guessing, but I doubt I have as many as five of these types of doubles still to see.  However, tonight my mission was to knock off one of the few remaining "same location" doubles.  I'm talking about the Texoma Motor Speedway in Wichita Falls, Texas.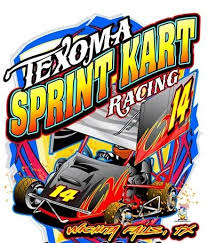 By the way, tonight's track was about 15 miles south of the Texas/Oklahoma border.  That's where the name "Texoma" comes from.
It would prove to be somewhat of a challenge getting here.  The problem was that Wichita Falls, Texas is not very close to last night's race venue in North Dakota.  However, I've overcome bigger logistical problems than that and would again today.
The Trip
Where did the "Trackchasing Tourist Attractions go?
 You may have noticed a drop-off in my visiting "Trackchasing Tourist Attractions".  There are two very good reasons for that.  First, the tracks remaining to be seen are getting further and further apart. That makes it more difficult to stop for a TTA.  Secondly, having my airline sponsors allows me to take flights WITHIN the trip and not just the day I leave California and the day I return home. Again, when I'm flying I'm not stopping for that next interesting TTA.  Today was a good example of this relatively new phenomenon.
I returned to the Motel 6 at nearly midnight last night (Thursday) after being rained out.  My plan was to be in Wichita Falls, Texas for a show on Friday night (tonight).  It's a more than 1,300-mile drive from Bismarck, North Dakota to Wichita Falls, Texas.  No one could drive this distance in the 20 hours I had between races.  Yes, my airline sponsorship allows me the freedom to schedule back-to-back events in geographic locales not available to any other non-flying trackchaser.
The price of freedom is extra effort.
However, such freedom requires some extra effort.  At midnight, I was busily checking airplane loads going from Bismarck to Denver and Salt Lake.  Those flights had some open seats.  Once I arrived in one of these cities, I could fly just about anywhere including Paris, France.  However, since I've already been trackchasing in France I figured I would stay somewhat "local".
My plan was to fly into Dallas.  Dallas was just a two-hour drive from Wichita Falls.  However, when I woke up on Friday my iPhone "Flight Track" app informed me the flight to DFW was canceled!  Yes, it certainly looked like the "This was going to be a problematic" Trackchasing Tour was aptly named.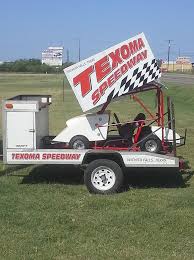 I really wanted to go to the Texoma Motor Speedway in Wichita Falls.  I was not drawn to this facility for their fantastic racing.  I wanted to go there because they race on two different sized ovals.  If I could make it, I would get two tracks for the price of one.  I'm not talking about the admission price.  I'm talking about getting two new tracks for the price of just one day of my time.
Now that the Dallas flight was canceled, I had to find another way to make this plan hunt.  The next flight to Dallas would not get me there in time to make it to Wichita Falls in time for the race.  However, I'm pretty good with this airline stuff.  I soon found a flight to Oklahoma City, Oklahoma.  While Dallas is about two hours to the south of Wichita Falls, OKC is about two hours to the north of Wichita Falls.  I had a new plan. I would go with the new plan.
Yes, I flew into Oklahoma City, Oklahoma.  This change of plans required that I make a new rental car and hotel reservation.  That's what cell phones are for right.  However, I couldn't make any of these changes until I landed in Oklahoma City.

Priceline comes to the rescue.
Once I was in Oklahoma City I went first to www.biddingfortravel.com and then www.priceline.com.  Oklahoma City has seven "bidding zones" for hotels in the area.  I figured it would be best to stay near the airport.  That way, when I leave at "zero dark thirty" on Sunday morning I wouldn't have far to drive.
I checked the pricing of Motel 6 in OKC.  I would use that as a baseline price-wise.  A single room was going for $44.99.  I figured if I could get something better for that price or at least close that would be a good deal.
I ended up at the Hyatt for less than the price of a Motel 6.  That seemed like a good deal.  My room at the Hyatt was a mini-suite.  It had a large flat-screen TV, a refrigerator and plenty of space.  To top it off, my room rate included a complimentary breakfast.  The normal rate for the weekend was $99.  I paid less than half that.  Yes, the ability to change the plan on the run can result in some great improvements to the plan.
Now you might better understand why you are seeing my attendance at fewer Trackchasing Tourist Attractions.  Getting up at 5 a.m. to go to the airport to fly nearly all day and then, in this case, drive 300 miles round-trip to a track and back does not leave much time for sightseeing.  I'm not sure if this situation will improve in the future or not.  It might not.  Nevertheless, the "new way" is what is required to continue increasing my track totals.
The People
It was too early to talk to people.
I kept to myself during most of today.  When I get up at 5 a.m. Central time (3 a.m. San Clemente time), I'm not always in the most talkative mood.
RACE REVIEW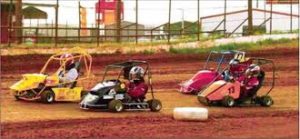 TEXOMA MOTOR SPEEDWAY – OUTER OVAL & INNER OVAL
My trackchaser mindset brought me here tonight.
If I were a "racechaser" and not a "trackchaser", I doubt I would have attended an event like the one I saw tonight.  However, with the Texoma Motor Speedway having races on two different permanent ovals during the same evening, how could I pass it up?
TMS races on Friday and Saturdays night during the racing year.  I have attempted to come here in the past only to be pushed back by weather or flight availability problems.  Tonight I had to come here via Oklahoma City rather than Dallas but, nevertheless, I made it.  Actually, flying into Oklahoma was better.  That meant I would likely trackchase tomorrow night in Oklahoma rather than Texas.  If I do that, I will add my 31sttrackchasing state to the record books for 2009.
I've seen some very good kart racing; especially outlaw kart racing this season.  However, that would not be the case tonight.  The fields were too small.  The racing was not very good.
Doesn't anybody start on time?
Races were scheduled to begin at 8 p.m.  That's a little later than normal.  However, it was a Friday night and I suspect the fans and competitors have a difficult time starting any earlier with their work schedules and traffic.
I was in my seat by 7:30 p.m.  There was a small crowd of just 75 people or so.  These folks were likely family and friends of the drivers.  At 8 p.m., hot laps started.  Fortunately, each class (there were about ten classes!) got only two hot laps.  Then they had a driver's meeting following hot laps.  I was just glad the weather was going to be rain free tonight.  We finally got racing at past 8:30 p.m.
Instant world trackchasing headquarters communication.
The facilities' outer oval is a banked 1/5-mile dirt track.  The only division that races on this track is the winged 600cc sprints.  This division had just five competitors.  From what I could tell from a very weak P.A. system, each division ran two heats, a trophy dash and a feature event.  The first race of the night was on the larger oval.  When the five mini-sprints completed their first heat race that track became lifetime #1,483.  At that moment an internet communication and photo was sent to trackchasing's world headquarters in Quakertown, Pennsylvania. 
The smaller inner oval would become lifetime track #1,484.  Every kart racing tonight was a "caged" kart of one type or another.  That meant that every racing machine was "trackchasing countable".  However, it was somewhat difficult to understand which karts had no upper age limit (aka "adults") and which ones did have an upper age limit of less than 18 years of age (presumably "kids"). 
How did Pee-wee Herman rate a mention?
I mainly judged the classes based upon the SIZE of the driver.  They grow 'em big down in Texas.  Some of tonight's drivers would make a Dallas Cowboys linebacker look like Pee-wee Herman.  I judged those classes to have been an "adult" class.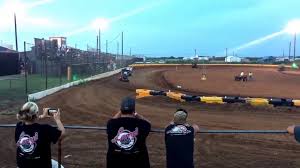 I do know the senior box stock class had no upper age limit and I suspect 2-3 other classes on the inner oval did as well.  The problem with the racing was the car counts.  Each race had just 2-5 competitors.  One class had just one racer who dutifully completed his appointed rounds (pun intended) in order to get his track points.
It was a warm evening.  I didn't try anything from the traditional racetrack concession stand as I had eaten on the 147-mile drive down to the track.  The most disappointing aspect of the entire program was the weak P.A.  I would like to see kart tracks have better use of the public address system.  Of course, if the announcer could clearly explain what class was racing and give the fans some background (kart and driver requirements) that would be great.  Very few kart tracks do that.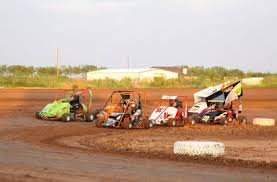 I could not accurately tell you how many races I stayed for.  I'm estimating there were ten different classes and each class raced four times.  That's 40 races!  How many races can one person sit through with very few cars and not much competitive racing going on? 
I stayed until my butt reminded me that I had started out in Bismarck, North Dakota this morning, landed in Denver, Colorado and then flown into Oklahoma City.  From there I had driven the aforementioned 147 down to Wichita Falls, Texas.  Now my butt was subtlety reminding me it would be ANOTHER 147 miles back up to the hotel in Oklahoma City.  Whenever I can, I try to listen to my butt.
STATE COMPARISONS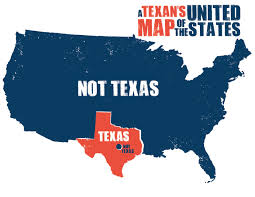 Texas
Tonight I saw racing at my 38th and 39th Texas tracks.  I started the year as the #1 ranked trackchaser in Texas.  However, Wisconsin's Ed Esser has unseated me and now has the #1 rating with 41.  With the exception of third-place, John Moore with 31 tracks, Ed and I have more than twice as many Texas tracks as anyone else.
At one time, I expected to wrest the lead from Mr. Esser here.  However, I'm not sure I can.  I have so many trackchasing objectives including overall track totals, NGD (both lifetime and annual), international presence and many more that it's difficult to effectively compete in every state competition.  There are a few states where I can't beat Ed.  While I'm out trackchasing in the Far West or somewhere internationally, where he doesn't go for the most part, Ed is pounding away on the states somewhat close to Wisconsin.  In Ed's world, Texas IS somewhat close to Wisconsin!  That's O.K.  I can't win 'em all.  I'm just trying to compete where I can.
Coming Soon – RANLAY Racing Exclusive Features!
Why I fear Ed Esser. (Delayed again!  Come on Ed I can't wait forever…..my readers can't either.  They're beginning to bug me about this).
What is Randy's (speaking in the third person) trackchasing future? (Coming in Trackchaser Report #1,486)
Who have been Randy's three toughest trackchasing competitors? (September 2009)
Thanks for reading about my trackchasing,
Randy Lewis
Alberta's #1 Trackchaser
Age and treachery will overcome youth and good intentions.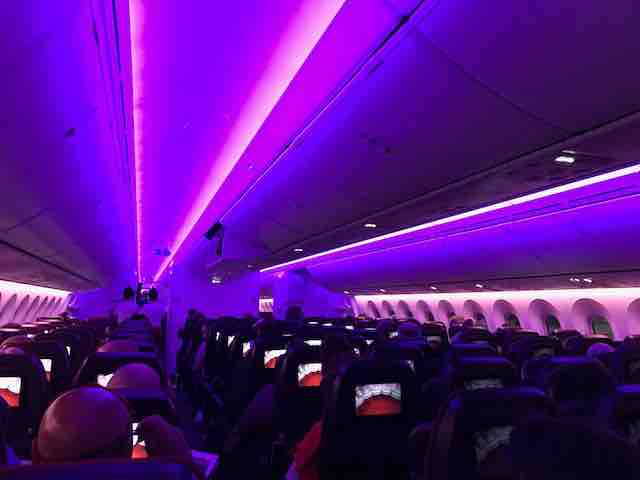 TRAVEL DETAILS
AIRPLANE
Orange County, CA – Salt Lake City, UT – 588 miles
Salt Lake City, UT – Bismarck, ND – 696 miles
RENTAL CAR #1
Bismarck National Airport – trip begins
Wishek, ND – 90 miles
Bismarck National Airport – 192 miles – trip ends
AIRPLANE
Bismarck, ND – Denver, CO – 517 miles
Denver, CO – Oklahoma City, OK – 495 miles
RENTAL CAR #2
Will Rogers World Airport – trip begins
Wichita Falls, TX – 147 miles
TRACK ADMISSION PRICES:
 Wishek Tri-County Speedway – Guest of WISSOTA
Texoma Motor Speedway – $6 ($1 senior discount savings)
COMPARISONS
LIFETIME NATIONAL GEOGRAPHIC DIVERSITY UPDATE
2009 NGD point changes
Randy Lewis – current score = 4.92 (tracks posted thru August 9)
Connecticut -7
Iowa -1
Maine -10
Massachusetts -6
New Hampshire -11
North Dakota -1
Rhode Island -8
South Dakota -1
Wisconsin -1
Texas +1
Vermont -8
Wisconsin -1
Net changes -53
Gordon Killian – current score = 5.82 (tracks posted thru July 25)
Connecticut +1
Georgia -6
Kansas +1
Kentucky +1
New Jersey +1
New Mexico -4
North Dakota -1
Ohio -1
Rhode Island -1
South Carolina +2
South Dakota +1
Net changes -6
LIFETIME TRACKCHASER COMPARISONS 
There are no trackchasers currently within 200 tracks of my lifetime total. 
Randy Lewis, San Clemente, California – 1,484
Official end of RANLAY Racing Trackchaser Report