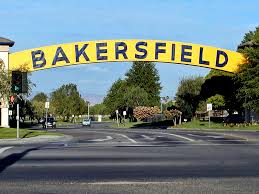 Greetings from Bakersfield, California
and then….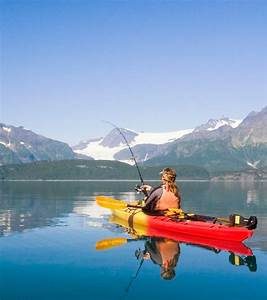 Kenai, Alaska
.
.
From the travels and adventures of the 
"World's #1 Trackchaser"
.
.
The Dirt Track at Kern County Raceway Park
Inner dirt oval – 1/7th-mile
 Lifetime Track #2,557
.
.
Twin City Raceway
Inner dirt oval
Lifetime Track #2,558
The EventVideo PlusPhotos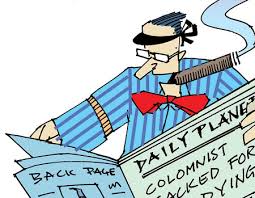 EDITOR'S NOTE
Sometimes I will combine two track visits into one Trackchaser Report. That's what I am doing here. What is the rationale for doing this sometimes and not others? Totally random.
THE EVENT
I am a "trackchaser". I trackchase. Before you discovered my site had you ever heard of trackchasing? Maybe not? So….what the heck is trackchasing? Sit back, take a read and you'll be an expert on my hobby of trackchasing when you're finished.
Here's my best explanation.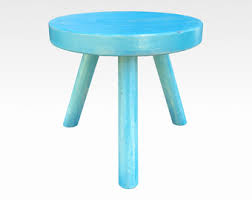 Trackchasing is a three-pronged hobby. I'm a racing fan. I love to travel. I love to analyze opportunities to get the most out of everything while saving time and money.
Trackchasing fills the need for all of the above. The racing part of my trackchasing has me trying to see wheel to wheel auto racing at as many different racetracks as I can all over the world. Yes, all over the world. So far things are going pretty well. As this is written, I've seen racing in 85 countries at more than 2,500 tracks. As a matter of fact, I've seen racing at more tracks than anyone else in the world.
Equally important to me are the things I get to see and experience over the "long and dusty trackchasing trail". I call these adventures "Trackchasing Tourist Attractions". You won't want to miss my "Trackchasing Tourist Attractions" page. Here's the link:  Trackchasing Tourist Attractions or my "Sports Spectating Resume" page, Sports Spectating Resume on my website at www.randylewis.org.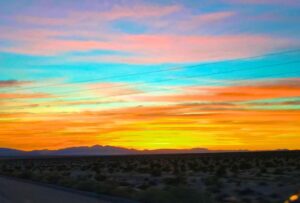 I live in southern California. That's probably the most inconvenient location in the country for seeing tracks in the U.S. Most of the racetracks in the U.S. are located well over 1,000 miles from where I live. As a matter of fact, my average trip covers 5,000 miles and more. I take 35-40 of those trips each season. In any given year I will travel well over 200,000 miles, rent more than 50 cars, and stay in more than 150 hotel rooms.
I get the chance to meet people all over the world. With trackchasing trips to 85 countries and counting just getting the chance to experience so many other cultures, spend time in their homes and meet their friends is a huge reward for being in this hobby. I am indebted to several of these folks for their help and friendship.
It's takes a good deal of planning to do the above and not spend my entire retirement portfolio. I enjoy the challenge, the travel and every other aspect of "trackchasing". In reality, my trackchasing hobby is a lot like being with the carnival. I breeze into town, stay a little while and then head on down the road.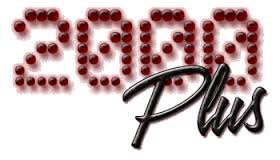 Today's adventure was one more of the 2,000 trips that have taken me up, down and around the proverbial long and dusty trackchasing trail.  If you would like to see where I've been and experience those adventures here's the link:
If you've got a question, comment or whatever please leave it at the bottom of this report.  It's very easy to do.  Or you can visit me on Facebook.  Thanks!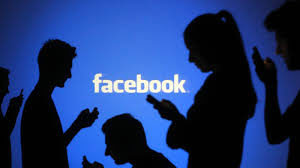 FOREWORD
Friday, June 7, 2019.
This trackchasing adventure was going to be an odd Friday and Saturday combination. I hoped to be seeing racing at Kern County and Kenai. The funny thing about this combo was that I had been to both of these race facilities previously. However, each location had now come up with an inner oval. What does that mean? It meant a re-visit.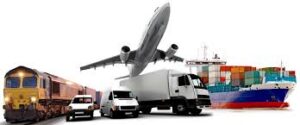 Getting the proper logistical plan in place is critical to my success in trackchasing. A good logistical plan will save both time and money. When you've been retired for 17 years like I have maximizing time and money is important.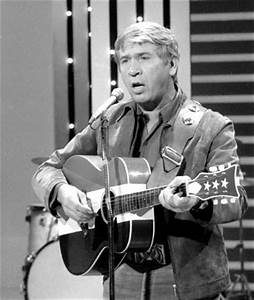 The Kern County Raceway Park speed plant is located in Bakersfield, California. It seemed sort of weird that on this Friday night I was expecting to see my eighth different racetrack in the relatively small city of Bakersfield, home to Buck Owens and Merle Haggard.
Bakersfield is located just 178 miles north of our modest seaside cottage in the sleepy little village of San Clemente, California. Nevertheless, I was going to rent a car to make that trip. I'll tell you why that seemed like an appropriate thing to do shortly.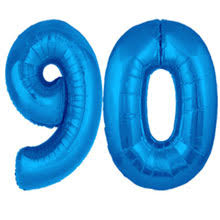 Often times when I make a trip that trip is influenced by what others in my family are planning to do. When I finish my trackchasing in first California and then Alaska I'll be flying to Denver, Colorado. I'll be meeting up with Carol and other members of our family to help celebrate her but mother's 90th birthday.
With all of the above as a primer I will tell you that Carol and I left our house at 11 a.m. this morning. She was coming with me to the John Wayne Orange County Airport in Santa Ana, California. There I would pick up a rental car. She would then drive the Carol Lewis owned and MFunds sponsored Lexus RX 350 back to San Clemente. On Sunday she would leave on her trip to Denver.
The John Wayne airport is only 30 miles from San Clemente. It's a modern relatively small airport. It's actually one of my all-time favorite airports although I rarely use it. Normally I fly into and out of Los Angeles International Airport a.k.a. LAX. Admittedly LAX; is a zoo but the service they offer is second to none.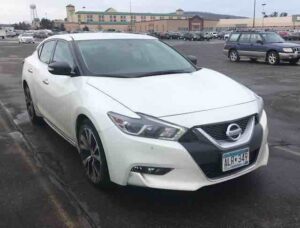 I picked up a Nissan Maxima from the National Car Rental Company in Santa Anna. I will be dropping this car within 24 hours at the San Francisco International Airport has people do.
I needed to make sure I picked up my rental car and drove through Los Angeles before Friday afternoon's work traffic hit. Driving through Los Angeles on a workday afternoon can be brutal. By picking up my rental car in late morning I was through Los Angeles and headed on toward Bakersfield in good time.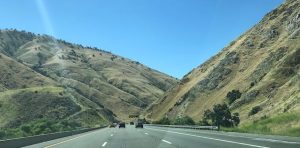 After tonight I will have seen racing at 171 tracks in California. Most of those track visits required that I make the trek over the "grapevine" on Interstate 5. I did that again tonight. It is most unique scenery.
Racing was expected to begin at the Dirt Track at Kern County Raceway at 7:30 p.m. I got through Los Angeles up to Bakersfield in such a good time that I had a couple of hours to spare. I figured I might as well try to see a movie. I checked my entertainment app and soon found a theater with an appropriate starting time. They were screening the John Wick: Chapter 3 starring Keanu Reeves. My theater ticket price was only $6.65. That seemed remarkably low. The quality of the film was low as well. It seemed like they had a three or four minute knife fight scene about every three or four minutes. Midway through the film I couldn't take it anymore and left.
THE RACING
The Dirt Track at Kern County Raceway Park – Bakersfield, California
I pulled into the parking lot of the Kern County Raceway right at 7:30 p.m.. I paid my seven-dollar senior admission rate and was just in time for the national anthem.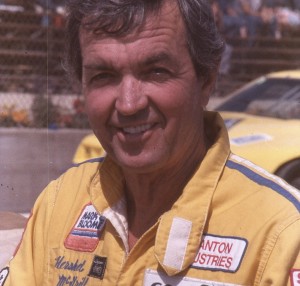 As mentioned I have a fairly robust history of trackchasing in Bakersfield. I first started going to the Mesa Marin Raceway in Bakersfield back in the 70s. I visited many times. I went there as a racechaser not a trackchaser. I was at Mesa Marin mainly on Sundays for the late model specials often times including NASCAR Winston West events starring of my favorite drivers Herschel McGriff. Mesa Marin is long gone.
I've also been to the Bakersfield Speedway for both their outer oval and inner oval (kart track) racing. I've been to the Bakersfield Speedway big track about ten times. They have some excellent racing there.
Kern County Raceway Park was built to replace Mesa Marin. They had some trouble getting the project off the ground. They have both an asphalt complex and a dirt track at KCRP. The racing on the asphalt setup is their crown jewel. I've seen competition on three different sized paved ovals at KCRP including the skid plate cars that raced on the smallest of those ovals. My visits have spanned the 2013-2018 time frame.
KCRP can be seen when driving up and down Interstate 5. Interstate 5 runs from the state of Washington to the border with Mexico. We use exit 74 from I-5 to get to our house. I was pleasantly surprised when in 2014 I saw them beginning to build a dirt track at KCRP.
During the first season of that track, 2016, I showed up. No, a newly built track does not stay on my radar screen for long without being seen. I probably like racing on the dirt at KCRP more than the pavement.
As I recall the bigger oval, which they call a third-mile but I think is closer to a quarter, had two smaller inner ovals inside it when it was first built. Today there is just one oval inside the big track. That smaller oval covers a distance of 1/7 of a mile.

A few months ago the QRC outlaw karts, which were called QRC midgets tonight a term I have never heard of, raced on the 1/7th-mile track. Now they were making their return visit with no other outings scheduled for 2019. That being the case I didn't want to miss them.
I grabbed a seat in the top row on the far western end of their 10 row or so aluminum grandstand. This gave me a good view of all of the action on both the larger oval as well as the smaller oval that I had specifically come to see.
The larger oval had four different classes competing on it. This included the A and B modifieds, hobby stocks and the mini stocks. All four of those classes had a series of nine heat races.
The QRC karts brought a healthy entry list of 21 racing teams. They had three races. That meant a total of 12 heats for the evening. I am not a fan of time trails. I am not a fan of heat races. I don't want to sit in a grandstand for the better part of two hours or more watching 12 heat races especially when those heat races are not much more than hot laps.
Tonight I sat next to a fellow who had raced late models at the Skagit Speedway up in Washington. It was fun talking to him and his female accomplice. However, as the night wore on and the dust and wind blew directly into the grandstand his sweetheart retired to the truck while the two of us stuck it out until the final checkered flag.
They've got a nice concession stand at KCRP for the dirt track. They've built a well above average restroom complex, a strong PA system and have a very entertaining and informative announcer. For the price of seven dollars you couldn't beat this setup.
The first three races of the night were for the QRC karts on the smaller oval. That meant that at a minute or two past the starting time of 7:30 p.m. the Dirt Track at the Kern County Raceway inner oval was now countable.
The racing on the third my oval was good tonight. I was very close to the action sitting in the grandstand. They kept the show moving with one race after another. There weren't too many yellow flag delays during the heat races.
The QRC karts would have the fourth feature of the five total features racing tonight. I would have to say their feature race was the worst of the five by far.
They started 21 winged outlaw race machines. The top eight or ten were driven by experienced drivers. However, the back half of the pack crashed, spun out and stalled just about every lap. Ultimately the 20-lap feature had to be shortened to 13 or 15 laps depending upon who you talked to. When they did have a yellow flag they ran slow laps for what seemed like forever trying to get the lineup figured out. This was not a good race.
AFTER THE RACES
I stayed for the A modified feature, the last race of the night, which checkered at nearly 11:30 p.m. From there I was going to have an overnight drive from Bakersfield up to San Francisco. That drive would take about four hours. When I reached the Bay area, I had time to have a one-hour sleep in my rental car in a deserted shopping center parking lot.
Saturday, June 8, 2019.
This morning I grabbed a jet airplane from San Francisco to Seattle. Everything was going according to plan. However, when I got to Seattle my primary airline sponsor didn't have a seat for me.
I really wanted to fly from Seattle to Anchorage. However, when I saw I was about 15th on the standby list and there were no seats available it didn't look like any of the upcoming flights were going to be available. I begin to be concerned.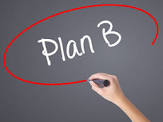 I needed to go to back up Plan B. I popped open my laptop and got an Internet connection by tethering with my iPhone. From there I used the MyIDTravel site to scout other non-rev opportunities. If you don't know what any of that means I recommend taking a class at your local junior college.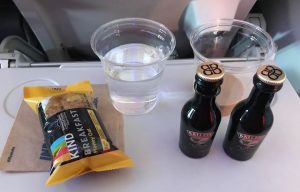 On five minutes notice I had booked an airline ticket on a competing airline that would be departing in just 70 minutes. This was also on a standby basis but this plane had about five seats open. I ended up getting a position in the Comfort Plus section, which was the upgraded version of coach. This included free Bailey's Irish cream and there's nothing wrong with that. Plan B would work perfectly.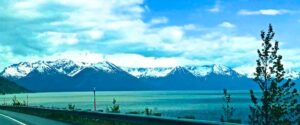 I have a very strong history of trackchasing in Alaska. I was expecting to see my 13thdifferent track in the Last Frontier state. My nearest fellow competitor has seen eight tracks here and I know where she lives. I've been to Alaska seven times to trackchase. I've also been up here during my working days and for an Alaska week-long cruise. I guess I've been to Alaska about ten times.
I had been made aware of the existence of a brand new inner oval track at Twin City Raceway in Kenai, Alaska. California trackchaser Edward Corrado, whom I have never met, had come up with this information. He seems to be a very solid trackchasing researcher. Thanks to Edward I will be the first trackchaser to see racing on the smaller oval.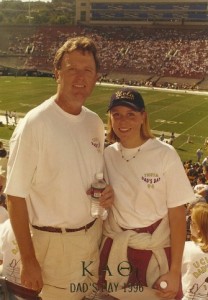 This would not be my first visit to the Twin City Raceway. Back in 1995 I brought my daughter Kristy up here. At the time she was only 18 years old. We were in Alaska for three or four days.
Not only did we see a race but we did some touring and we did some salmon fishing. As a matter fact Kristy caught all by herself a 50-pound king salmon. I bagged a 12 pound silver salmon. The fishing was the highlight of that trip.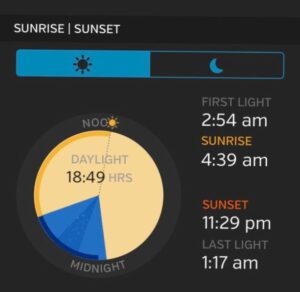 Racing was scheduled to begin at the Twin City Raceway at 6 p.m. The sun would not be setting in Alaska until about 11:30 p.m. "Last light" was set for about 1:17 a.m.! We were only a couple of weeks away from when the longest day of daylight would visit the world. Yes, Alaska truly is the, "Land of the Midnight Sun".
The Twin City Raceway is located in Kenai, Alaska. Kenai is a three-hour drive from Anchorage. I had been planning to come to Alaska this weekend for well over a month. However, I only learned of racing on the new smaller oval at Twin City Raceway about a week ago. How can all of this be true?
My original plan was to come see racing at the nearly new Alaska Raceway Park in somewhat nearby Palmer, Alaska. There were two issues with that plan. Palmer had a bad rain forecast. The weather was going to be dry in Kenai.
The second consideration was much more strategic. I thought it would be better to see a racetrack located three hours from Anchorage rather than one like the Alaska Raceway Park. I thought it was better to see racing at a somewhat "iffy" track with not much staying power history compared to the permanent Alaska Raceway Park.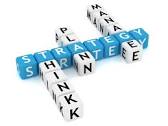 If a trackchaser came all the way to Anchorage, Alaska why in the world would they select a track three hours away rather than one? If you were to analyze the travel plans of my fellow competitors you would see they almost always visit the track one hour away rather than three. I think that is shortsighted on their part.
It's entirely possible that in the future I will be short on time when I visit Anchorage. If that happens I'll be happy I only have a one-hour drive to make rather than a three-hour drive. If the smaller track at Twin City isn't a long-term idea I'll be happy that they've invested a tidy sum into the Alaska Raceway Park, which would lead one to believe ARP will be in play for a good long time. My hobby is all about utilizing effective strategy.
All of that being the case I went to pick up my rental car. The lady with National Car Rental offered me a SUV or a truck to rent. No thanks. I would be driving a minimum of six hours. The vehicles she was offering wouldn't get very good gas mileage. I told her I wanted a "car".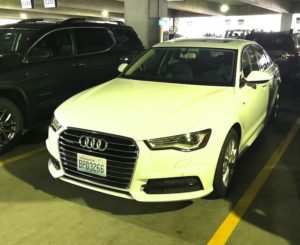 She came through for me. The agent gave me a 2019 Audi 6. That's a luxury car in rental car lingo. An Audi 6 would be just fine. Thank you National you've been a great trackchasing sponsor for many years.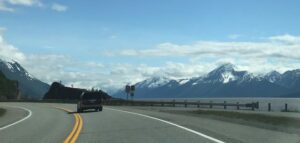 The first two hours of the three-hour ride was most scenic. The mountains were snow-capped. The mountain sides were green with vegetation. The water views were spectacular.
Once I reached the Kenai area it was time for an early supper. I had a hankering for a salmon dinner. I checked Yelp. There were several choices. I settled on a restaurant called Mykel's located inside the Soldotna Inn hotel.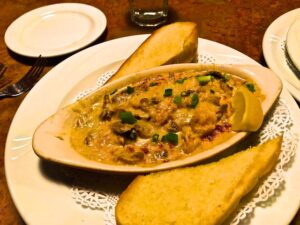 I ended up selecting two appetizers rather than a main. I dined on first a scallop and shrimp appetizer (above) with mushrooms in a cream sauce accompanied by toasted herb bread. That was followed by the Calamari a la Picatta. This was a group of small calamari steaks with a creamy white wine, lemon, garlic and caper sauce. When I have time I can really enjoy food like this.
It was comforting knowing the weather was great and the racetrack was less than ten miles away. It was a clear cool day. The temperature might not have reached 65 degrees. There was a strong wind as well. Today that wind blew directly into the grandstand.
THE RACING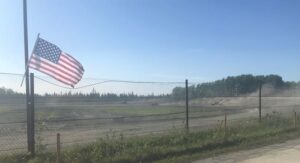 Twin City Raceway – Kenai, Alaska
It is not unusual when I re-visit a track that I have not been to in a long time, that was 24 years for the Twin City Raceway, that I don't recall much. I do remember that Kristy and I spend most of our time in the pit area in 1995. Today I was on the grandstand side. The pits were located beyond the backstretch. I'm assuming the set up was the same as in '95.
The regular adult admission was $10 U.S. Seniors could get in for just five dollars. However, the young woman selling the tickets asked if I had been in the military. I told her I had. She asked me if I had any paperwork supporting my assertion. I did not. She let me pass anyway at no charge. Thank you. Semper Fi.
I pulled the National Car Rental Racing Audi 6 next to the catch fence in turn one. With a strong cool wind blowing dust into the grandstand watching from the car would be a good idea. Unfortunately the race wall was too high to watch from this position. At least I could sit in the car, near the grandstand, when there was no race action. With a little extra time I took a 30-minute nap. Recall I had driven overnight last night and planned to fly overnight tonight.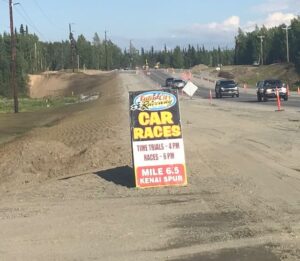 The starting time of 6 p.m. came and went. A posted sign entering the track informed patrons that time trials would be at 4 p.m. with racing at six. The quarter-mile larger oval looked dry. A water truck did come out to try to help the dust problem.
Just as Edward Corrado had informed there was a smaller track in the infield. My advance contact from the Twin City Raceway told me this was a road course because it had a "dog leg". You'll have to look at the video to decide if you think this was a road course or really an oval.
My contact told me they had "six or seven 'dollar' stocks race on this smaller track on opening night a week ago. I asked him how many he expected this week. He said that was difficult to predict based upon who decided to haul their car to the races. He did say that three dollar stocks were parked at the track a few days ago and if, "the drivers show up we'll have at least three". I suggested that if they didn't show up to drive those cars I would drive one!
I didn't really know what to expect with today's racing. I had not done all that much research on the track itself other than to confirm they had a smaller track and were planning to use it today.
The track has no lights. When the sun doesn't set until nearly midnight who needs lights? Today a woman announcer did a good job of making some racing that wasn't all that interesting….interesting. She had a challenge.
Car counts were skinny. Actually the car counts were skinnier than skinny. There were three divisions using the big track. The "A" stocks brought five competitors. There were four legends cars. The final class on the larger oval had two sprinters (above). Does this quality as "skinny" car counts or maybe "bare bones".
A huge smile came across my face when the announcer said the heat racing would now switch to the smaller track. Three "dollar" stocks drove slowly from the backstretch pit gate around turns three and four of the quarter-mile track onto the infield track. They then commenced to run about a 10-lap heat on a track surface just as dusty as what I had seen on the larger track.
Right now I'm going to call this smaller track an oval. However, I had a survey working on Facebook where people can view a video of the race and help me decide, was this really an oval or a road course?
Whatever the configuration was, the "infield" track will forever be known as lifetime track #2,558. Next up they brought out the water truck. With such small car counts I had no idea what the balance of the program would bring.
This is what I did know. They didn't have very many cars. The racing wasn't all that interesting. The track was VERY dusty. The dust blew directly into the grandstand. I had already seen a full program of racing in 1995. Did I really need to stay to watch three "dollar" stocks race some more on the infield track? I think you probably know where I am going with this. It was time for me to exit.
AFTER THE RACES
As I was leaving the track I noticed my cell phone signal was strong at the Twin City Raceway. On the drive up here there were plenty of miles of "no signal". I figured now might be a good time to call Carol and confirm her arrival plans into Denver tomorrow.
I pulled over to the side of the dusty dirt entry road to make that call. While I was talking to Carol the water truck came by wetting the dusty entrance road. I figured the driver might turn down the water spray when he got to me. Nope. The WHITE National Car Rental Racing Audi 6 was DOUSED. This was not potable water. This was not clean water. This was dirty water. When the car dried it looked as if I had driven it in the Baja 500 on a rainy muddy day. Well….that was a first!
It was a relaxing drive back to Anchorage. The sun was at my back most of the way highlighting the beautiful scenery. Don't miss the photos.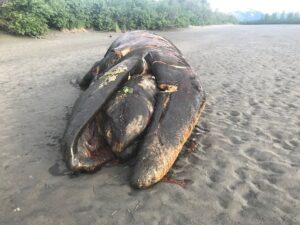 There was something MOST unusual on the drive back. I noticed a few people standing around a very large object just below the bridge I was using. It seemed like they were looking at a beached whale. They were! I stopped. The whale had expired. At this point it smelled badly. It almost looked as if it had a baby whale in its mouth. I took some photos. In the five minutes I was on the beach the mosquitos nearly chewed all the flesh from my bones. This was a most unusual and unexpected sight.
Sunday, June 9, 2019.
I was able to make an Anchorage to Seattle and then a Seattle to Denver flight arriving into Denver at 9 a.m. on Sunday morning. Carol was flying into Denver from Los Angeles a couple of hours later. Once we were all in Denver we would meet up with about 15 family members to celebrate Carol's mom's 90thbirthday.
We would be in Denver for three days. Then everyone would return to their daily lives. I might head to the east coast and then the Midwest for a little bit of….you guessed it….trackchasing. The weather forecast wasn't the greatest but maybe it would change. I figured since I was already "out here" (Denver) I might as well do some "trackchasin'".
This had been a somewhat quick California/Alaska trip to count a couple of inner smaller tracks. More facilities are building these configurations to accommodate the low-buck, low-powered racers. I think that's a good idea.
Good evening from first Bakersfield, California and then Kenai, Alaska.
Randy Lewis – 85 countries – 2,500+ tracks.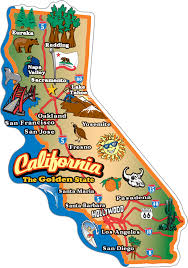 California
The Golden state
This evening I saw racing at my 171st lifetime track in the Golden state, yes, the Golden state.  I hold the #1 trackchasing ranking in California.  I've seen 171 or more tracks in ONE different state.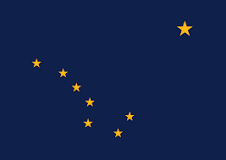 Alaska
The Last Frontier state
This evening I saw racing at my 13th lifetime track in the Last Frontier state, yes, the Last Frontier state.  I hold the #1 trackchasing ranking in Alaska.  I've seen 13 or more tracks in forty-three different states.
Thanks for reading about my trackchasing,
Randy Lewis
World's #1 Trackchaser
Peoria Old Timers Racing Club (P.O.R.C.) Hall of Fame Member
California sayings:  California, as seen on TV
Alaska sayings:  I can see Russia from my house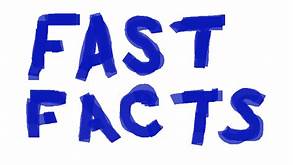 FAST FACTS
LIFETIME TRACKCHASER COMPARISONS 
The threemost important trackchasing comparisons to me are:
Total lifetime tracks seen
Total "trackchasing countries" seen
Lifetime National Geographic Diversity results
Total Lifetime Tracks
There are no trackchasers currently within 710 tracks of my lifetime total.  Don't blame me.
Randy Lewis, San Clemente, California – 2,558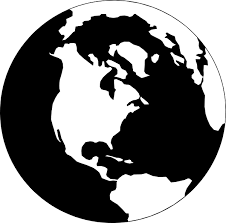 Total Trackchasing Countries
The nearest trackchasing competitor has seen racing in 30 fewer countries compared to my lifetime total. 
Randy Lewis, San Clemente, California – 85
Current lifetime National Geographic Diversity results
Randy Lewis, San Clemente, California – 4.14
That's all folks!  Official end of the RLR – Randy Lewis Racing Trackchaser Report
Click on the link below to see the video production from the racing action today.
Inner oval racing from Bakersfield, California 
.
.
Inner oval racing from Kenai, Alaska
Click on the link below for a photo album from today's trackchasing day.  You can view the album slide by slide or click on the "slide show" icon for a self-guided tour of today's trackchasing adventure.
I was seeing my eighth lifetime track in Bakersfield, California
.
.
.
My 7th trackchasing trip to Alaska…don't miss the scenery, the dusty racetrack and the beached whale