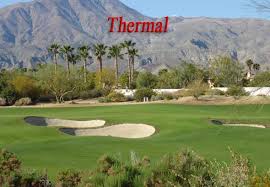 Greetings from Thermal, California
.
.
From the travels and adventures of the 
"World's #1 Trackchaser"
.
.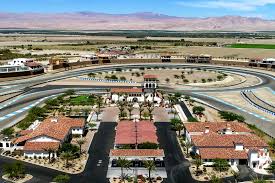 The Thermal Club – 2.7M
Paved road course
 Lifetime Track #2,599
The EventVideo PlusPhotos
Editor's note: New York's five-year statute of limitations has now expired on this incident. I can now share the exact circumstances of our visit to the Erie County Fairgrounds.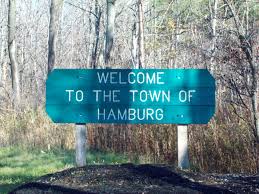 Erie County Fairgrounds – Hamburg, NY – Was a crime committed?
THE EVENT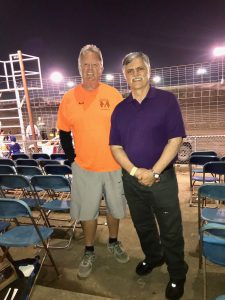 I AM A TRACKCHASER.
My name is Randy Lewis (above with college roommate, Stan Logan). I live in San Clemente, California. I am a "trackchaser". I trackchase. Before you discovered my site had you ever heard of trackchasing? Maybe not? So….what the heck is trackchasing? Sit back, take a read and you'll be an expert on my hobby of trackchasing when you're finished.
Here's my best explanation of what trackchasing is to me.
Trackchasing is a three-pronged hobby. I'm a racing fan. I love to travel. I love to analyze opportunities to get the most out of everything while saving time and money.
Trackchasing fills the need for all of the above. The racing part of my trackchasing has me trying to see wheel to wheel auto racing at as many different racetracks as I can all over the world. Yes, all over the world. So far things are going pretty well. As this is written, I've seen racing in 85 countries at more than 2,500 tracks. As a matter of fact, I've seen racing at more tracks than anyone else in the world.
Equally important to me are the things I get to see and experience over the "long and dusty trackchasing trail". I call these adventures "Trackchasing Tourist Attractions". You won't want to miss my "Trackchasing Tourist Attractions" page. Here's the link:  Trackchasing Tourist Attractions or my "Sports Spectating Resume" page, Sports Spectating Resume on my website at www.randylewis.org.
I live in southern California. That's probably the most inconvenient location in the country for seeing tracks in the U.S. Most of the racetracks in the U.S. are located well over 1,000 miles from where I live. As a matter of fact, my average trip covers 5,000 miles and more. I take 35-40 of those trips each season. In any given year I will travel well over 200,000 miles, rent more than 50 cars, and stay in more than 150 hotel rooms.
I get the chance to meet people all over the world. With trackchasing trips to 85 countries and counting just getting the chance to experience so many other cultures, spend time in their homes and meet their friends is a huge reward for being in this hobby. I am indebted to several of these folks for their help and friendship.
It takes a good deal of planning to do the above and not spend my entire retirement portfolio. I enjoy the challenge, the travel and every other aspect of "trackchasing". In reality, my trackchasing hobby is a lot like being with the carnival. I breeze into town, stay a little while and then head on down the road.
I've tried to tell you what the trackchasing hobby is to me. Now I will show you what trackchasing is to me in pictures and music. If you watch just one YouTube video this year, this is the one to watch.
You will see how a simple trackchasing trip takes me a long way from my environment in California and most importantly not just in miles. My hobby is about seeing and experiencing the things that most folks walk right past. Check this out. It might just make your day.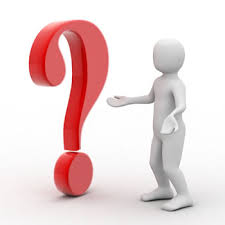 Trackchasing….this is exactly why I do it
Today's adventure was one more of the 2,000 trips that have taken me up, down and around the proverbial long and dusty trackchasing trail.  If you would like to see where I've been and experience those adventures here's the link: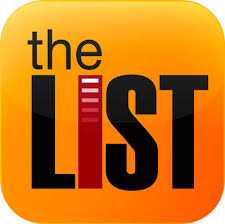 If you've got a question, comment or whatever please leave it at the bottom of this report.  It's very easy to do.  Or you can visit me on Facebook.  Thanks!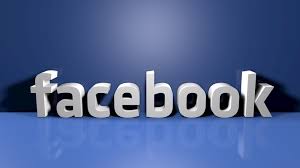 FOREWORD
Sunday, December 15, 2019.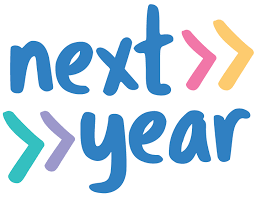 I thought my 2019 trackchasing season was finished when I had foot surgery on November 15. I was fully expecting that to be the case. However, in trackchasing, there is almost always next year.
I have learned it is impossible to project and predict the future of my trackchasing activity. Somewhere along the line, I honestly can't remember when and where, I discovered that the SRO racing organization was going to have a three-race series at The Thermal Club in Thermal, California.
I've known about The Thermal Club for a few years. I never put much focus on attending a race there although I knew I would someday. They don't have wheel the wheel racing very often at The Thermal Club. Additionally, on some 35-45 weekends a year I am either gone trackchasing away from the Golden State or taking a vacation somewhere away from the Golden State. That travel schedule combined with the lack of wheel to wheel racing at TTC didn't make this facility a top priority.

I figured I would get to The Thermal Club when I got to it. By the way, the name of this private club is, "The Thermal Club" not "Thermal Club". While we are on this topic if you are traveling to Eastern Europe it's "Ukraine" and not "The Ukraine". Are we clear?
As far as I knew they only raced on one configuration at TTC. That is not the case. This was good trackchasing news! Now on this Sunday, December 15 it was time to, "get to" The Thermal Club.
Before I go any further I wanted to tell you that I am not the only person who trackchases. I don't know that folks know that. People ask me questions all the time about my hobby. They range from, "Have you ever raced? What is your favorite track? Are you retired? How do you pay for all of this?" Almost never does anyone ask, "Do other people do this?" I find that amazing.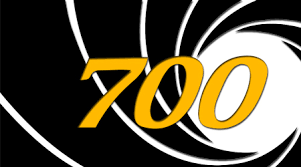 Lots of others trackchase. No, they don't trackchase the way I do but they do trackchase. There are about ten people who had seen racing at more than 1,000 tracks. There are literally hundreds of people who have seen racing at more than 100 tracks. I suspect that many people reading my Trackchaser Reports have seen racing at more than 100 tracks. As the World's #1 Trackchaser my nearest fellow competitor trails my total by well over 700 tracks.
Where do people find the new tracks they want to visit? Some simply look at my track list to see what options they have.
I am not a member of the Pennsylvania based trackchaser group. Many of my friends are. In 2019 Guy Smith, the patriarch of this group organized his members to try to create a "census" of all of the known racetracks that currently exist in both the United States and Canada. Why not Mexico? Please don't ask me. I am not a member of the group.
The group came up with about 1,850 active tracks. It's important to note that these are not all permanent tracks. Many of these tracks "spring up" from time to time and go into hibernation just as quickly. I would say a big number of these "racetracks," maybe 30-50%, only race one day a year! There are certainly not 1,850 tracks racing every Saturday night all summer.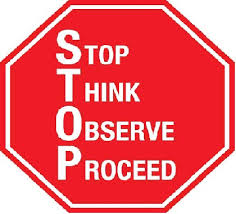 Have you ever thought about becoming a trackchaser? Think about it this way? What if you could see every one of these "current" 1,850 tracks? How long would that take you? Then, if you could do that before your hair turned grey and your teeth fell out you would STILL be almost 800 tracks behind my current total! Of course, by the time you did that I would have seen more tracks as well.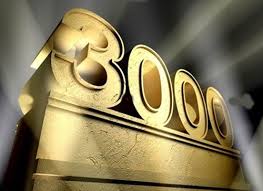 I have now seen racing at 2,599 tracks. My proprietary database shows there are still more than 500 tracks that I have not seen. That means my totals could exceed 3,000 tracks before I'm done. I don't think I will see 3,000 tracks but I've already told you that predicting the future in trackchasing is impossible.
Now, remember a complete "census" has just been completed. All of the people who contributed to that still couldn't even IDENTIFY many of the tracks I've already seen this year…..let alone visit them before I did.
Let's take a look at the last eight tracks I've seen. None of the hundreds of known trackchasers had been to any of them when I made those visits!
Area 27 Motorsports Park – Oliver, BC, Canada
Interior Provincial Exhibitions Grounds – Armstrong, BC, Canada
Portland International Raceway – non-chicane configuration – Portland, Oregon
Autodromo Miguel E. Abed – Amozoc, Puebla, Mexico
All American Speedway – mixed oval – Roseville, California
Vado Speedway Park – Vado, New Mexico
Ovalo Aguascalientes Mexico – Aguascalientes, Aguascalientes, Mexico
The Thermal Club – Thermal, California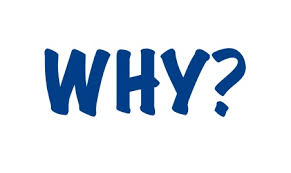 Folks, every one of these racetracks is in North America. They can all be driven to by any U.S. based trackchaser. The above list doesn't include many more tracks I saw this year that have not had a single trackchaser, other than me, darken their door ever. Why is that?
The census is a great idea….but why were so many tracks missed? Why have an even greater number never been seen by a SINGLE trackchaser when there are "hundreds" of trackchasers? Interesting isn't it! By the way, I'll bet some of the tracks on the list I have shared will now "mysteriously" be added to the census. Whoa. I guess I am contributing to the census!
THE RACING

The Thermal Club – Thermal, California
But wait! This is a Trackchaser Report about The Thermal Club. Let's get back to business.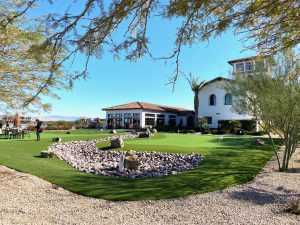 Let me give you a brief history of this outstanding private country club-like racing facility that they've built out towards Palm Springs, California. I've seen racing at 15-20 country club-like private racing facilities. I think I might say that The Thermal Club is the most exclusive and well-developed of any I've seen so far. Here's a little bit of the information about the Thermal Club that I learned during my due diligence searches.
THE VISION
To provide the ideal racing environment in a country club setting for the performance- and luxury-minded enthusiast.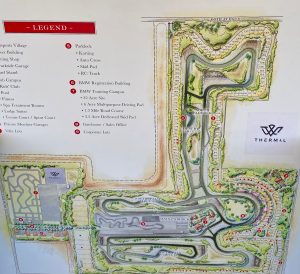 OUR CIRCUITS
Designed by Alan Wilson, each circuit has its own covered paddock, unique features and the ability to change layout, giving members more than 20 different options with more than five miles of pristine pavement. From high-performance exotics to vintage race cars, the facilities and versatile tracks can accommodate any vehicle at any speed, for an unparalleled driving experience and to get the most out of any vehicle's capabilities.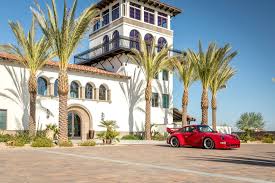 THE CLUBHOUSE
Welcome to The Thermal Club's social center, located between the South and North Palm Circuits at the eastern end of the Motorsports Village. The Clubhouse is the ideal place for relaxation and gourmet indulgence. The dining room is accented by motorsports-inspired paintings and a large granite fireplace. Outside, members can relax on a patio, watch action on track or practice putting on two greens located nearby.
THERMAL CLUB'S SOCIAL CENTER
Four stories tall and overlooking the entire facility, the main tower offers panoramic views with captivating views of the on-track action, along with the stunning scenery of Palm Desert and the surrounding mountains. Here members can have their vehicle fully serviced, tires changed and mechanics adjusted. Our on-site station offers both premium and high-octane gasoline, making refueling quick and easy. Members can also store their vehicles in the climate-controlled village garage for immediate track-side access when it's time to race.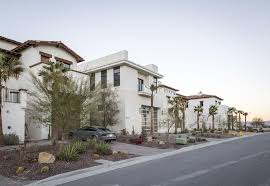 LIVE IN LUXURY ON THE TRACK
Villas are a member's home-away-from-home — a place where they can store their vehicles and relax in pure luxury. The Thermal Club's residential staff can prepare a villa before a member's arrival, stocking the kitchen and attending to their every need. A magnificent, fully furnished garage with vaulted ceilings provides the perfect area to house their prized vehicle collection. The Thermal Club offers a variety of on- and off-track villa locations to choose from, with sites around the perimeter of our tracks and several plots that provide direct access to the Desert Circuit. Other locations will surround the Members' Club, our full-service spa and athletic club.
Villas range in size from 8,000 to 15,000 square feet, are three-to-five bedrooms, and include a large garage. With ceilings high enough to house a trailer or stack cars, garages encompass the size of the villa's footprint and, depending on overall size, can store up to 15 vehicles. Those who opt for a mezzanine level inside their garage gain an elevated viewing gallery of their collection, as well as two additional rooms with picturesque views of our racing circuits.

The local Desert Sun newspaper wrote this about The Thermal Club.
"And by Rogers' (owner Tim Rogers) calculations, the basic business model is working. He says he's breaking even on a cash flow basis, thanks in part to a lease with BMW, which pays almost $300,000 per month in order to operate a driving school on the Thermal Club property.
On top of that, there are member dues. Members pay $1,200 monthly and get unlimited track time. In addition, they pay a deposit: $85,000 for a standard membership, which includes family, or $200,000 for a corporate membership, which includes four corporate members and their immediate relatives. (Each deposit is 70 percent refundable.)
Still, the development isn't finished yet. Around 90 of the property's 200 residential lots have sold, Rogers said, and 22 houses have been built. 
"I expect to get the money back ($150 million)," Rogers said, "but it'll probably be 10 years before I get the money back."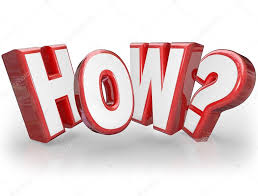 Once I learned they were going to have some wheel to wheel racing at this track I had to figure out a way to get in there to see it! I contacted The Thermal Club directly on a couple of occasions. I was told this was a members-only club. Spectators either needed to be with a member or with one of the outside racing organizations that would be racing at The Thermal Club. I was neither.
One of my trackchasing fellow competitors, Guy Smith, just about loses his mind over the concept of someone having a private facility that can't be accessed unless someone has it a little bit of, "juice". When Mr. Smith finally gets someone to admit him to the private facility he quite often trashes them and throws them under the bus as being too "snooty" for his kind.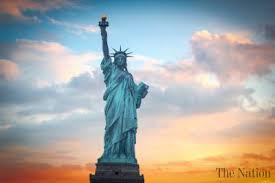 I'm happy to say I don't operate that way. This is America. If someone builds a private facility they get to choose when, where and whom they will admit. If they don't want to admit me for whatever reason I have no problem with that. They put time and money into their investment. They made things private. Now the people who are willing to be dues-paying member have the privileges of membership.
However, if I was going to get inside the pearly gates of The Thermal Club I was going to have to create my own "juice". That's when I ran across a fellow by the name of Joe Jordan. Joe is one of my Facebook friends. We started messaging back-and-forth. It was interesting to learn a little bit about Joe's racing background. I asked him if he might be able to pull some strings and get me into The Thermal Club. He told me he could.
With all of this as background following a nice Saturday night Christmas dinner at the Five Crowns restaurant in Corona Del Mar with our good friends Jill and Wes Moody, I got a good night's sleep. Early in the morning, for me, I hopped in the Carol Lewis owned and MFunds sponsored Lexus RX 350 and headed out to the desert.
I told you that I had foot surgery on November 15. I was in sort of a walking cast like shoe for about three weeks. Every day I recovered just a little bit more from that surgery. I'm back to wearing normal shoes. Well, normal shoes for me are Sketchers. Today I walked the furthest I've ever walked since the surgery, about 6,300 steps. Carol told me not to overdo it. I think she was giving me good advice.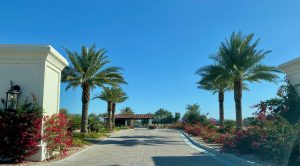 To show you how exclusive The Thermal Club is I didn't see any signpost or even the name of the club outside of the property. I guess that's exclusive.
I must admit that it crossed my mind that my name might not be on the "list". I have organized a lot of sales meetings and other things of that nature over time. Things do get lost in the translation. Just as I imagined, when I pulled into the club today they did not have my name on the list.
For some people that could be a problem. For me, it was a temporary problem that needed a quick solution. This was not something that couldn't be solved with a little ingenuity. I went to work. I messaged Joe Jordan. I messaged another fellow who had helped out a little bit who is a member of the club now living in Texas.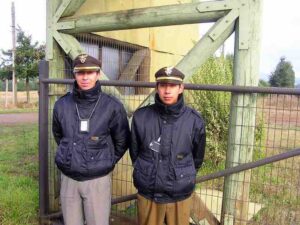 I was also talking with three different security guards who were listening to my plight. I shared my business card around. One of the fellows was just a little bit more sympathetic than others. That was a good thing for me today.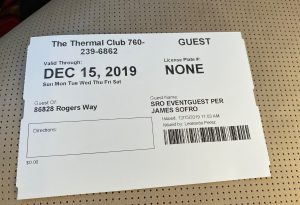 The security guards finally got me in touch with a fellow by the name of "John" who works/drives with SRO. I was able to briefly talk with John on the phone. Soon he was giving me the thumbs up and the security guards were printing out a pass for me to gain admittance to The Thermal Club today. All of this was a lot better than having to scale one of the tall walls that surround The Thermal Club.
About that time I got a return message from my main contact for The Thermal Club, Joe Jordan. He was sorry and a little surprised that my name had not made the list. I told him that I was able to, "talk my way in" and that all was good.
From there I parked my car and set about enjoying what was going to become my 2,599th-lifetime track. The weather was what you would expect out in the desert in the middle of December. The high temperature was in the low 70s with a little bit of wind. Because I was entering a, "country club" track I decided to wear long pants albeit blue jeans. By the way, blue jeans were not accepted at the golf country club where I played. I rarely wear long pants.
As an aside, I played my all-time favorite round of golf at the Royal Lytham and St. Anne's Golf Club in Lytham St. Anne's, England. Royal Lytham is a frequent sight of the British Open so it's a pretty famous and upscale course. I couldn't play in shorts at Royal Lytham. As a matter of fact, they were only open to the semi-public one day a week. I had no problem with that. They were a private club. Private clubs get the right to make the rules on how things operate.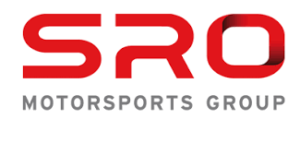 Honestly, until I begin doing the research for this track visit I could never remember hearing of the SRO racing organization. That surprised me. I thought I knew about every race group that operates in America but not SRO.
Most of the desert is flat out by Palm Springs (Thermal). The desert is surrounded by some majestic mountains, some of which were snow-covered today. Since the desert is flat and The Thermal Club is built in the desert most of The Thermal Club is flat.
I didn't know exactly which configuration I was seeing today. I did know that the length of the racing configuration today was 2.7 miles. I'm told that the SRO group is racing in January and February at The Thermal Club on longer courses and presumably different configurations that meet trackchasing's somewhat weird rules for being able to count two configurations at one race facility.
I was able to walk all over the paddock. I explored some of the two-story viewing points at the track. I asked a few questions here and there. I determined that the starting line was on one side of the parking area/paddock and the finish line was on the other. I was told this was for safety reasons.
There was no announcer. There were no grandstands. There were no concession stands either. Folks, this is a country club. Country clubs typically don't have any of those types of things like your Saturday night quarter-mile dirt oval does.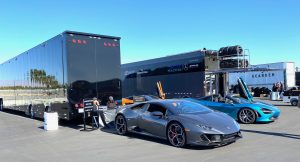 There were some pretty high-profile upscale, way upscale cars at the track today. Some were racers and some were shall I say, "daily drivers". Although I was driving a Lexus I felt as if I had entered The Thermal Club in a Yugo!
I was able to get quite a bit of video and photographs of the entire race facility and racing program today. Like I always say don't miss the video and don't miss the photo album. You're not going to want to miss what I was able to see at The Thermal Club.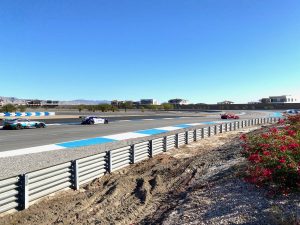 There were three wheel to wheel races on the agenda today. Each race would be 40 minutes long. The races were separated by an interval of 15 minutes.
The first race for the GT4 Americas cars started on time at 12 noon. They had 14 starters. These were great looking World Challenge type cars. Since I don't have much history with this type of racing I didn't really know for sure where else these folks raced but I sensed they raced all over the country.
The second race had just four starters. Four cars racing on a 2.7-mile road course leaves quite a bit of space between each car. By now I had walked more than 5,000 steps. My foot was telling me that I probably needed to slow it down just a little bit. For some reason, unknown to me, they didn't have a third race even though the race schedule listed one.
AFTER THE RACES
I had a wonderful time on this winter day (almost) near Palm Springs. I can only imagine what the weather is like over most of the rest of the country. I don't believe most other places had a temperature in the low 70s with plenty of sunshine.
I really appreciated that Joe Jordan had gone out of his way to try to get me set up at The Thermal Club. I talked with him on the phone after the race. I'll probably come to The Thermal Club in either January or February. At that time I hope I get a chance to meet up with Joe.

The driving distance from my house up to The Thermal Club was about 150 miles one way. You won't see more "wind machines" on this drive anywhere else in the world. Returning to San Clemente after the race would take just a little bit more time. I would be competing with all of those folks returning to Southern California from Las Vegas where they had won "just a little" from those high-rise casinos. It is amazing that the operators in Las Vegas can continue to build these monstrous casinos when just about everybody that I've ever known to visit Las Vegas wins, "just a little".
My lifetime track total is now 2,599. Would I have liked to have gotten track number 2,600 in 2019? Sure. However, it's really not a big deal either way. I always like my century tracks to be memorable events. I won't get number 2,600 until 2020 but I think it will be at a memorable racing location.
I used Yelp to help me find a Mexican restaurant on the drive home. Mexican food, selected properly, can be good for eating low-carb. Yelp came up with the 4.5-star hole in the wall Mexican eatery named Senorial Mexican Restaurant. This was the perfect pit stop
Merry Christmas and Happy New Year from Thermal, California.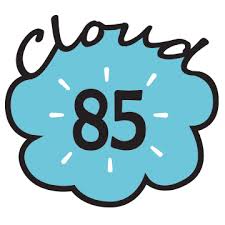 Randy Lewis – 85 countries – 2,599 tracks.

California
 The Golden State
This afternoon I saw racing at my 173rd-lifetime track in the Golden State, yes, the Golden State.  I hold the #1 trackchasing ranking in California.  I've seen 173 or more tracks in just one state.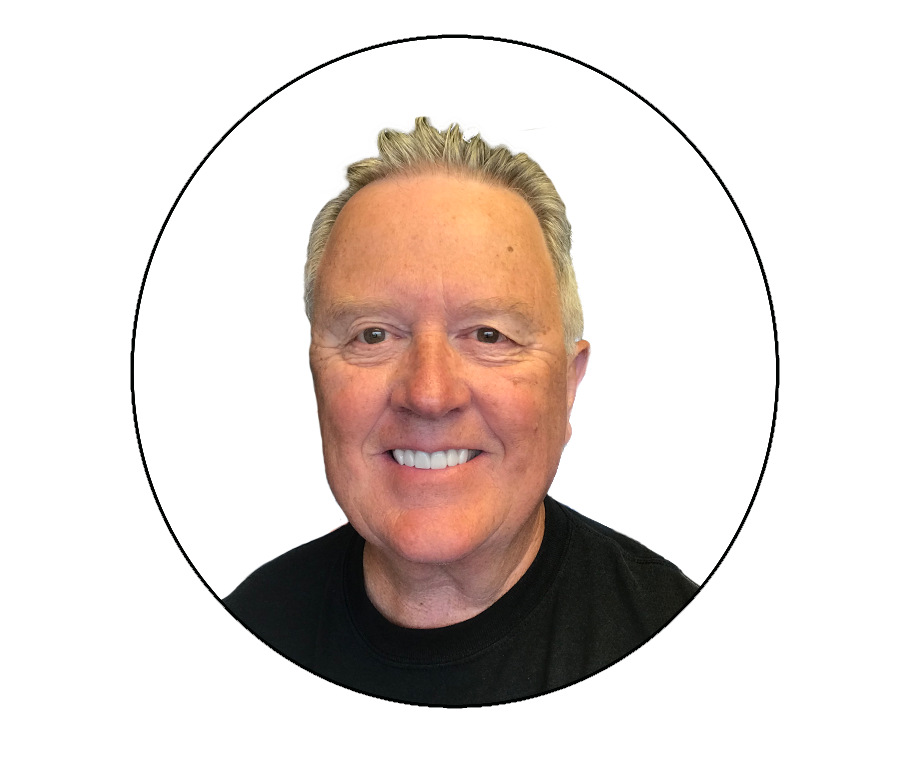 Thanks for reading about my trackchasing,
Randy Lewis
World's #1 Trackchaser
Peoria Old Timers Racing Club (P.O.R.C.) Hall of Fame Member
California sayings: "It takes 20 minutes, depending on traffic."
People from California say this all the time to describe their location, and it's barely ever true. 30 minutes just sounds way too far, and 15 minutes is unrealistic. We all know that 20 minutes away really means something closer to 40, and that light traffic is never something you can depend on.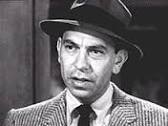 JUST THE FACTS
LIFETIME TRACKCHASER COMPARISONS 
The three most important trackchasing comparisons to me are:
Total lifetime tracks seen
Total "trackchasing countries" seen
Lifetime National Geographic Diversity results
Total Lifetime Tracks
There are no trackchasers currently within 730 tracks of my lifetime total.  Don't blame me.
Randy Lewis, San Clemente, California – 2,599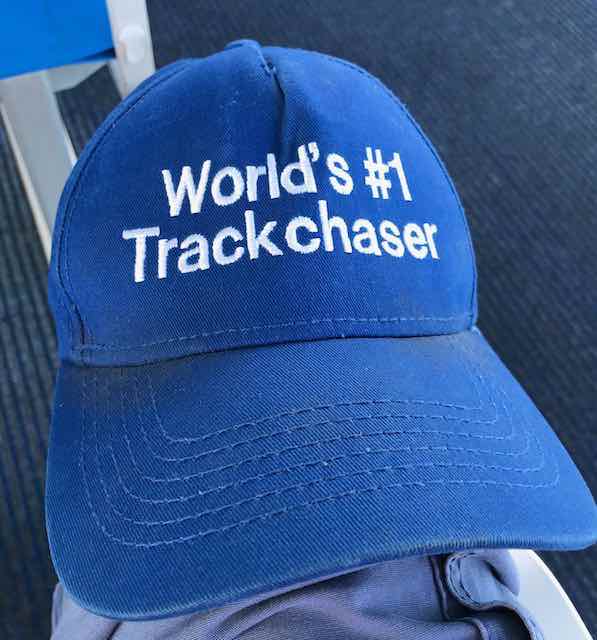 Total Trackchasing Countries
The nearest trackchasing competitor has seen racing in 30 fewer countries compared to my lifetime total. 
Randy Lewis, San Clemente, California – 85
Current lifetime National Geographic Diversity results
Randy Lewis, San Clemente, California – 4.14
That's all folks!  Official end of the RLR – Randy Lewis Racing Trackchaser Report
Click on the link below to see the video production from the racing action today.
Click on the link below for a photo album from today's trackchasing day.  You can view the album slide by slide or click on the "slide show" icon for a self-guided tour of today's trackchasing adventure.
I thought my 2019 trackchasing season was finished….then The Thermal Club popped up