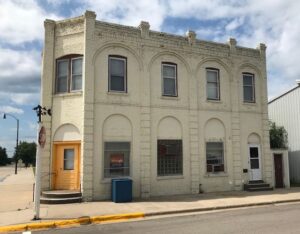 Greetings from first Twin Valley, Minnesota
.
.
And then Park Rapids, Minnesota
.
.
From the travels and adventures of the 
"World's #1 Trackchaser"
.
.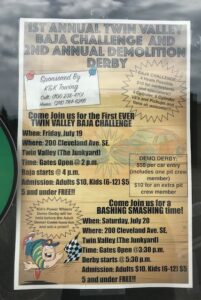 Twin Valley Junkyard
Dirt course
 Lifetime Track #2,565
.
.
Hubbard County Fairgrounds
Dirt road course
Lifetime Track #2,566
The EventVideo PlusPhotos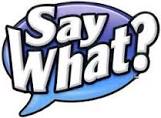 THE EVENT
I am a "trackchaser". I trackchase. Before you discovered my site had you ever heard of trackchasing? Maybe not? So….what the heck is trackchasing? Sit back, take a read and you'll be an expert on my hobby of trackchasing when you're finished.
Here's my best explanation.
Trackchasing is a three-pronged hobby. I'm a racing fan. I love to travel. I love to analyze opportunities to get the most out of everything while saving time and money.
Trackchasing fills the need for all of the above. The racing part of my trackchasing has me trying to see wheel to wheel auto racing at as many different racetracks as I can all over the world. Yes, all over the world. So far things are going pretty well. As this is written, I've seen racing in 85 countries at more than 2,500 tracks. As a matter of fact, I've seen racing at more tracks than anyone else in the world.
Equally important to me are the things I get to see and experience over the "long and dusty trackchasing trail". I call these adventures "Trackchasing Tourist Attractions". You won't want to miss my "Trackchasing Tourist Attractions" page. Here's the link:  Trackchasing Tourist Attractions or my "Sports Spectating Resume" page, Sports Spectating Resume on my website at www.randylewis.org.
I live in southern California. That's probably the most inconvenient location in the country for seeing tracks in the U.S. Most of the racetracks in the U.S. are located well over 1,000 miles from where I live. As a matter of fact, my average trip covers 5,000 miles and more. I take 35-40 of those trips each season. In any given year I will travel well over 200,000 miles, rent more than 50 cars, and stay in more than 150 hotel rooms.
I get the chance to meet people all over the world. With trackchasing trips to 85 countries and counting just getting the chance to experience so many other cultures, spend time in their homes and meet their friends is a huge reward for being in this hobby. I am indebted to several of these folks for their help and friendship.
It's takes a good deal of planning to do the above and not spend my entire retirement portfolio. I enjoy the challenge, the travel and every other aspect of "trackchasing". In reality, my trackchasing hobby is a lot like being with the carnival. I breeze into town, stay a little while and then head on down the road.
Today's adventure was one more of the 2,000 trips that have taken me up, down and around the proverbial long and dusty trackchasing trail.  If you would like to see where I've been and experience those adventures here's the link: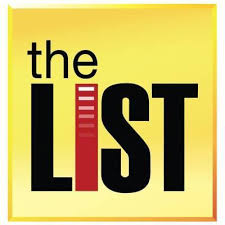 If you've got a question, comment or whatever please leave it at the bottom of this report.  It's very easy to do.  Or you can visit me on Facebook.  Thanks!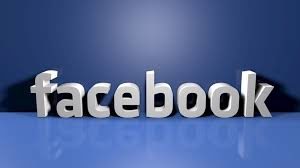 FOREWORD
Carol and I just returned from a three-week trip to Japan. Less than 36 hours later I was on an airplane headed from Los Angeles to Minneapolis. If you want to trackchase at a world class level this is what needs to be done. 
I had returned home late Monday night. At 3:15 a.m. on Wednesday morning I was backing out of the driveway of our modest seaside cottage in the sleepy little village of San Clemente. My wake-up call had come at 2:45 a.m. Pacific time. I'll be in Minnesota until Saturday morning.  
Then Carol and I have to get it together for ANOTHER ocean cruise. We're heading out on the Pacific Ocean with our kids and grandkids on Sunday. One can never get enough cruising. We expect to have a grand time. 
Minnesota can be a real ball-buster in the middle of the winter. It's easily, along with northern Wisconsin, the coldest place in the country and that includes Alaska.  However, in the summer Minnesota can get just about as hot as anywhere else and also humid. That was the weather pattern I would be facing on this trip. 
I would be in Minnesota for Wednesday, Thursday and Friday nights. I expected to go trackchasing on Wednesday and Friday. Then my plan was to go racechasing on Thursday. There is a difference you know. 
The three-week trip to Japan had knocked me out of a lot of county fair racing this summer. No big deal. Trips with Carol and the kids always trump trackchasing. I'll catch those fairs next year or the year after that.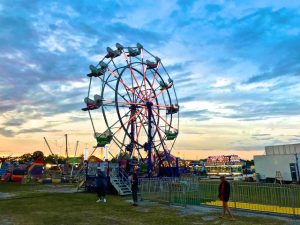 My advance plan called for Baja racing in Faribault, Minnesota at the Rice County Fairgrounds on Wednesday night. Then I would go up to the Norman County Raceway in Ada, Minnesota to racechase on Thursday night. Finally, my schedule included a trip to Wabasha, Minnesota for more Baja racing on Friday night. That's a lot of county fairs. 
I always tell you that the Randy Lewis Racing research department puts in a good deal of time and effort to make these detailed plans work as well as they do. Whenever I have success on the trackchasing trail I am quick to thank the "boys and girls back at the shop". 
Some of the advance plan came together. Most of it did not. Yes, I did spend three nights in Minnesota. However, I didn't do any of the three things described above that were part of my advanced plan. If you can't be flexible then you can't have much success in much of anything. Let me tell you the story. What I do is all about the story.
Wednesday, July 17, 2019.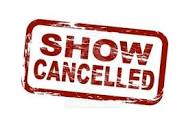 On Wednesday night just before I left my hotel room to head down to the racetrack I checked the Rice County Fairgrounds website. The event was canceled! Wet grounds!! I was staying in Minneapolis only one hour from the fairgrounds. In Minneapolis they hadn't any rain since I arrived at noon. At 5 p.m. MSP had a 100% blue sky condition although with heavy heat and humidity. 
I can't say for sure what kind of weather they had in Faribault. I know the forecast wasn't that great for the evening. However, from what I could tell they didn't get any rain from mid-afternoon on. Lots of these fairgrounds don't have much in the way of track prep equipment. That can hinder them when they do get any amount of rain.
Rice County did reschedule the race for July 27. Wouldn't you know it? Kristy and the kids will be visiting on that date. Maybe I will be back at the fairgrounds in Faribault, Minnesota next year. 
If I wanted to go racechasing at the Norman County Raceway up in Ada, Minnesota on Thursday night it was going to be a nine hour round-trip drive. I questioned whether or not I really wanted to do that. In the end I decided I did not. 
Thursday, July 18, 2019.
I did a quick search of "Things to do in Minneapolis" for Thursday, July 18. I was surprised at how many entertainment options there were. I could have seen the Minnesota Twins play a baseball game at Target Field. However, I've already done that. I'm all about doing new things.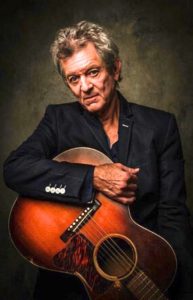 A "new" entertainment choice would be going over to the Dakota Jazz Club in downtown Minneapolis and seeing country music star Rodney Crowell perform. As soon as I came up with that idea I was booking a ticket online in the next minute or two. I did have to Google Rodney to get a little bit more background information. I had heard the name but I wasn't exactly sure what he was famous for.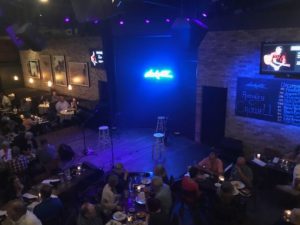 The Dakota Seats about 200 people.  I had an excellent seat location on the second level mezzanine. I probably wasn't more than 40 feet from where Rodney Crowell would perform. I was able to add a delicious dinner to tonight's entertainment as well. I sat with three local Minnesota who were big music fans. 
Back in the late 80s Rodney Crowell had five number one country hits including "I couldn't leave you if I tried" and "After all this time". He was married to Johnny Cash's daughter Roseann Cash for more than 10 years. In 1990 Crowell won Grammy awards for Best Country Song, "After all this time" and in 2014 for best Americana album, "Old Yellow Moon" with Emmylou Harris.
Rodney is 68 years old and seems to be kind of a combination country/folk artist now. On this night he appeared with a guitar playing sidekick who was originally from Australia. It was just the two of them and their guitars. They were both very good. As Bob Wills said, "If you have two rhythm guitars and a singer you have a band!"
Rodney had some low-key laid-back banter with the crowd. His fans seemed to enjoy the performance a good deal. Overall, an excellent show.  I'm glad I didn't drive nine hours to see the racing up in Ada. They put on a good program the last time I was there in 2006. Nevertheless, I knew their weather was threatening and Rodney Crowell was only a 15-minute drive away. 
For Friday evening I was planning to drive just an hour south of Minneapolis to the Wabasha County Fairgrounds. The way it looked at this point was that I was going to incur three days of hotel expense, three days of rental car and spend all or parts of four days away from home to see one Baja racing event in Minnesota. I didn't care much for that equation. 
Why the heck was trackchasing in Minnesota so important? I'll tell you why. At the beginning of each trackchasing season I set a number of goals that I want to achieve in my trackchasing hobby. These are stretch goals. They're achievable but they're not easy to achieve. That's one of the definitions of a good goal.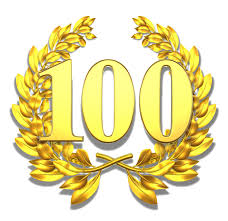 Going into the 2019 trackchasing season I have seen racing at more than 100 tracks in six different states. Those states are:
California
Michigan
Pennsylvania
Indiana
Illinois
Iowa. 
My goal is to add one more state to the century club this year. The two most likely candidates for me would be Minnesota and Wisconsin. Currently, I've seen racing at 95 Minnesota tracks and 91 tracks in the Badger state. 
There is realistically no chance at this point that I will reach the 100-track mark in Wisconsin this year. However, Minnesota is a different story. I have a plan in place that will allow me to see five more Minnesota tracks this year. It didn't help very much at all that the race in Faribault, Minnesota was canceled by rain on Wednesday night. 
With the Randy Lewis Racing research department I have the best research capabilities of any trackchaser by far. Why do I say that? Because…..er….it's true? My guys and girls find more new track opportunities before anyone else discovers them than pretty much the entire group of hobbyists combined. Why do I say that? Again, because it's true.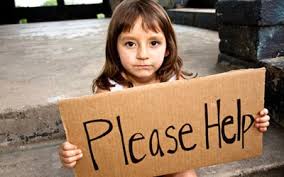 After Wednesday night's cancellation I put out the call to the RLR research department. "Help!" That was my one word message to them. Being Wednesday night  could they find me anything for Thursday? If they could I could add it to my existing Friday night plan and still get the two tracks I wanted.
It's not that easy to find a track racing on a Thursday night even in the summer county fair season. Why? I've already been to more than 500 county and state fairs. I have knocked off a lot of fairs and it doesn't leave very many more especially those racing on a Thursday night. 
It wasn't all that surprising that the word came back from the RLR research department that there was nothing to be found for Thursday night. That news was expected. However, the news that followed shook me to my core.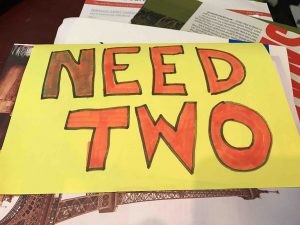 That message came back saying that the research group had found TWO new fairgrounds racing on Friday night! Folks, I've been at this a long time. I've done a lot of research and the people with the Randy Lewis Racing research department, located all over the world, have done a lot of digging as well. What were the chances after all of that effort by all of those people that TWO new county fair racetracks could be uncovered that were racing in the next 48 hours?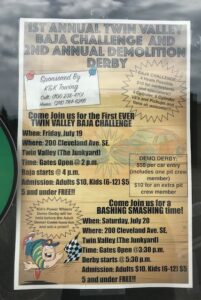 The good news didn't stop there. It turned out that the Twin Valley Junkyard was having a Baja race with a starting of 4 p.m. on Friday afternoon. Then, just an hour and a half away, the Hubbard County Fairgrounds in Park Rapids, Minnesota would be having their Baja race at 7 p.m. You would have thought I had won the lottery! 
These tracks were found on short notice. They had a racing time table (Twin Valley – 4 p.m., Park Rapids – 7 p.m.) that would allow me to see racing at both venues because they were located reasonably close, just 77 miles apart.
With that I immediately scratched my plan to go to Wabasha, Minnesota. That trip would have to be made at a later point in time. I was headed to first Twin Valley and then Park Rapids, Minnesota. 
What made this adventure extra special was that each of these fairgrounds was having their first Baja racing experience ever. When I talked with the people in Twin Valley they told me that some of their racers were planning on traveling over to Park Rapids just like I was.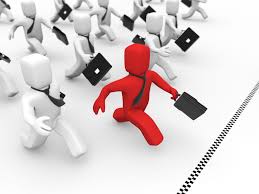 I was the only trackchaser that knew about these events. I couldn't risk telling my fellow competitors about these racetracks for two very good reasons.
First, this is America. We are a capitalist society not a socialist society. Those who work, eat. If I gave every trackchaser who sits on his butt the information that the Randy Lewis Racing research department gets I would be further enabling them. When you give someone a fish you feed them for a day. When you teach someone to fish they feed themselves for a lifetime.

What was the second reason I couldn't share this information? That's easy. What if I told a trackchaser about these two new trackchasing locations in Minnesota…and they went there? What if they didn't have a good time? What if they drove a long distance and the show was cancelled at the last minute? What if, God-forbid, they were injured or killed going to a new track that I recommended? No thanks. I don't want that responsibility.
I will simply do what I always do. I will provide a very complete and thorough written summary of the trackchasing opportunity. I will produce a YouTube video and add it to my YouTube channel, "RANLAY" (more than one million channel views). I will develop an on-line SmugMug photo album and link it to my website at www.randylewis.org. Could I do ANYTHING more other than hold their hand and drive them to the track? After they see and read what I have shared they can make the decision of their own if they want to visit these tracks. It's all on them at that point.
Friday, July 19, 2019.
Before I could do any Baja trackchasing on Friday I had something else on the agenda. I am all about doing Trackchasing Tourist Attractions. These are simply entertainment experiences that happen during the trips I take to see new racetracks. 
I have a good buddy, Louis Skypala, who lives in Philadelphia. I've been retired for 18 years. I probably worked with Louis for 15-20 years before that. We've known each other a long time. 
Louis' father was in the railroad business. Each year Louis sends us a railroad/train themed Christmas card. Railroading and trains would influence my plans for this morning.
A couple of days ago I had texted Happy Birthday greetings to Louis. He told me he was out in Iowa chasing the "Big Boy". I had no idea what he was talking about. 
Via text message Louis went on to explain the details and the significance of the "Big Boy. Here's what I learned about the Big Boy from Wikipedia: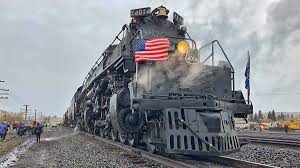 "The Union Pacific Big Boy is a type of simple articulated 4-8-8-4 steam locomotive manufactured by the American Locomotive Company between 1941 and 1944 and operated by the Union Pacific Railroad in revenue service until 1959.
The 25 Big Boy locomotives were built to haul freight over the Wasatch mountains between Ogden, Utah, and Green River, Wyoming. In the late 1940s, they were reassigned to Cheyenne, Wyoming, where they hauled freight over Sherman Hill to Laramie, Wyoming. They were the only locomotives to use a 4-8-8-4 wheel arrangement: four-wheel leading truck for stability entering curves, two sets of eight driving wheels and a four-wheel trailing truck to support the large firebox.
Eight Big Boys survive today, most on static display at museums across the country. One locomotive, No. 4014, was re-acquired by the Union Pacific in 2013 to be restored to operating condition. The locomotive's restoration was completed in May 2019 and made its first runs since 1959 that same month, allowing it to regain the title as the largest and most powerful operating steam locomotive in the world."
It just turned out that the Union Pacific Big Boy would be departing for the western part of the United States from the St. Paul, Minnesota Union Station at 8:30 a.m. on Friday morning. Although I don't know much about trains this seemed like a great opportunity to catch a special event. I got up early and joined 200-300 other people at the Union Station just to see the train depart. Don't miss the videos and photos of the special occasion. 
Directly from the Union Station (after power walking two early morning miles in heavy heat and humidity) I headed northward toward Twin Valley, Minnesota. It was going to be a four hour one-way drive. I listened to my podcasts and Sirius satellite radio's NASCAR channel all the way.
They were getting some rain in northern Minnesota in the middle of the morning but were expecting clear skies from mid-afternoon on. As long as those tracks didn't get too much rain things would be good. 
THE RACING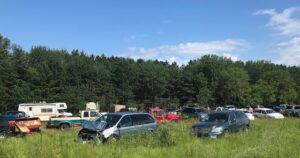 Twin Valley Junkyard – Twin Valley, Minnesota
"Martha, did he say Junkyard"? Yes I did! When I talked with the woman from the Twin Valley Baja race group she told me they were racing at the "Junkyard". One poster at a downtown Twin Valley retailer mentioned the, "Twin Valley Baja Challenge at the K&K Towing Yard". Another poster in yet another retail window said the race was at Twin Valley (Junkyard). Since I was the first to discover this place (just like Columbus was the first to discover America) I get to name the place based upon the information I'm given. I'm going with the "Twin Valley Junkyard" as the official name of this track. Then when someone else sees a race and reports it the name can by tweaked. I would expect nothing less.
This was the first ever auto race (Baja Challenge race) to be held at the Twin Valley Junkyard. Actually, in the previous 2,564 tracks I have visited I can never recall seeing a race in a junkyard. I've seen a lot of junk car racing but not junkyard racing.
I could definitely see the "learning" curve in play given this was the Twin Valley Junkyard's inaugural event. I don't really know why the starting time was at 4 p.m. on a Friday afternoon in the middle of the summer. It was hot! It would have been a lot less hot had they started at 7 p.m. I can never recall going to a race like this with a 4 p.m. starting time. Maybe they had a good reason for the early start. If they did I don't know what it was.
They did not start racing at 4 p.m. Shocker right? When I asked what the delay was they told me a couple of other drivers were on the way. What? There were forty cars and trucks in the pits and they were waiting on two or so laggards? Despite the delayed start no additional cars entered the pit area after 4 p.m.
The driver's meeting was short at sweet. The drivers were asked how many laps they should race in their heat and feature events. They went with "6 and 8". There were five divisions racing today. These racing classes included: 4 cylinders, 6 cylinders, 8 cylinders and two classes of trucks. The four and six-cylinder classes had enough entries for two heat races each. As noted that were 40 cars and trucks in the pit area.
The racing at the Twin Valley Junkyard was going to be the first half of a day/night trackchasing double. My plan was to leave at 5:30 p.m. after I had seen every car at the track race once. That plan was modified to a 6 p.m. departure considering the first race didn't begin until almost 4:30 p.m.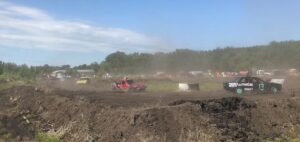 The track itself offered up a good black dirt surface but was not loosely packed. This was a road course configuration with dirt berms and junk cars being used as safety barriers. After the first 4-cylinder heat race they decided to water the track because of dust. I've seen dust at a racetrack. This was no big dust deal but hey, they had a scheduled start of 4 p.m. They could mess around if they wanted.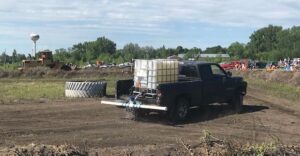 The "water truck" was just about the most pathetic rendition of a water truck I can ever recall seating. If my Avis Rental Car Racing Toyota Camry radiator had decided to puke all over the racetrack it would have put more water on the track than what they had today.
I was impressed with the track's sound system. The youngster on the mike, who looked like he might still be in high school, did a very good job of covering the action. The concessions included a drink trailer with bottled water for just a buck. On a hot day in Minnesota that was a reasonable choice. Lupe's Tasty Tacos was also in attendance but not doing much business early in the day.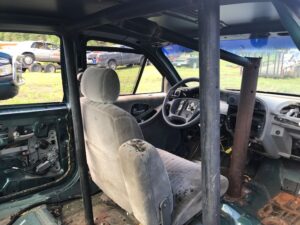 The track was rough. The roll cages in this form of junk car racing were rougher but at least they HAD cages. There was a lot of bumping and grinding amongst the competitors. The crowd loved the action. I moved all over the layout getting close up photos of the cars in the pits and racing on the track. I think you're going to like the video I produce.
I spent a lot of time talking with a couple who had just relocated from the Fargo area to Twin Valley. They wanted to get away from the crime of Fargo and get situated in a small town. Twin Valley is a small town. The couple told me their kids loved the relocation. This couple was pretty amazed by my trackchasing hobby.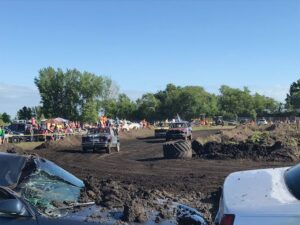 The seventh and final heat race took the checked flag at 6 p.m. I had been at the track since 2:30 p.m. I had been in the pit area since 3:30 p.m. I had seen every car at the track race one time. Three of the five classes had just enough cars for one heat race. Those classes would have five or few cars racing in their feature race. I felt my commitment to the Twin Valley Junkyard racing was complete. It was time to head out.
At this point in time I would like to make a general comment about the state of trackchasing. It isn't good. I'll comment on two specific areas of the hobby. One, for the most part, can't be changed. The other can.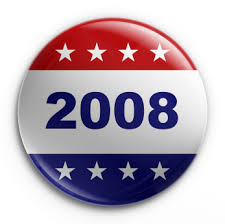 Back in 2008 the top 10 trackchaser worldwide rankings and totals looked like this:
Rick Schneider            994
Allan Brown                 953
Gordon Killian             908
Guy Smith                   875
Andy Sivi                     866
Jack Erdmann             817
Randy Lewis               667
Norm Wagner              610
Ed Esser                     585
Will White                    541
How are those people doing today? First, Rick Schneider stopped reporting his tracks shortly after this snapshot above was taken. Why? He had a political dustup with the trackchasing hierarchy. Sadly Ed Esser and Jack Erdmann have passed away. Andy Sivi pretty much discontinued trackchasing ten years ago. Allan Brown, Gordon Killian, Norm Wagner and Will White are only a shadow of their former trackchasing selves.
The only two trackchasers from the 2008 top ten that continue to pursue the hobby strongly are Guy Smith and yours truly. Belgium's Roland Vanden Eynde has continued to trackchase and has moved into the top ten. However, upon his retirement his trackchasing numbers have taken a big hit. Mike Knappenberger had some good years making it into the top ten before falling off the face of the trackchasing earth more than five years ago.  
Here's the point. There are no NEW trackchasers coming remotely close to the top ten or the top twenty. Based upon their numbers it would be years, if ever, that new folks can ever reach the bottom of the top ten or fifteen. The trackchasing hobby has nearly died.
Here's the second important point. A major aspect of trackchasing is being able to have a common set of rules. Why is that a good idea? Common rules allow one trackchaser to compare his/her totals with another knowing they are both working with a common landscape.
In order to count a track appearance, according to the rules a trackchaser must, "See actual racing competition". Herein lies the rub. How MUCH actual racing competition must be seen? That's a good question.
I maintain that if the cars take the green flag and cross the starting line the race has begun. At that point a trackchaser has seen "actual racing competition". A trackchaser could "legally" head for the exits as soon as the green flag falls and the cars cross the starting line in the very first race of the night. They could be out of the track within seconds of that event occurring.
However, I say that trackchasing is about the enjoyment of racing among other things. It would be difficult to enjoy much racing if a chaser left the premises after the first green flag. So….exactly how much of the racing program does a trackchaser have to see in order to be able to compare his/her results with others? That is a question that has been debated for a long time.
In today's racing world of five divisions, eight divisions or even more is it really necessary to stay for a complete program? Often times the races start well past the scheduled starting time, have long intermissions and lots of yellow flags. A multi-multi-division race program can take a long time…..hours and hours.
Trackchaser Allan Brown used to say that he wouldn't leave before the very last race of the night was completed. He thought it was disrespectful to the racer in that very last race to leave early. That might have been a reasonable idea back in the day of one or two division race programs. Not today. Few trackchasers subscribe to Allan's view on this topic.
Today's racing at the Twin Valley Junkyard was a good example, in my opinion, of a program that doesn't need or deserve a four-hour, five-hour or more time commitment from a trackchaser. This was junk car racing, with a late start and several stoppages for track prep and generally low car counts where the heat race would typically have more cars racing in a division than that division's feature race! A low car count division might have one heat race with five cars racing and due to mechanical woes, crashes etc. have just two or three cars capable of running the feature event. That happens all the time and it happened tonight.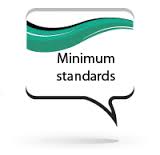 On the other hand, what is the MINIMUM amount of time a trackchaser should commit to a track before heading for the exits? Good question right? We have some new trackchasers entering the hobby who seem to think that if they see one heat race, or maybe even less, then they have seen "racing" at the track. By the strictest interpretation of the rules they have. However, the rules are in place to provide a common ground where one trackchaser can compare his/her results by having had a common experience.
I believe there are certain kinds of race programs (many of them?) where leaving before the last race of the night is justified and actually a good idea. That might include junk car racing, some kart racing, UTV racing and the like. There are other programs where it would almost be sacrilegious to leave before the main feature race is finished. I'm not going to go to a NASCAR Cup race or the World 100 or a World of Outlaws sprint car race and leave before the feature race is finished.
Let's say a trackchaser lives on the east coast. You could use the example I provide regardless of where the trackchaser lives. An east coast trackchaser isn't going to have all that much "history" with tracks in other parts of the country. Is it going to be acceptable for trackchasing comparison purposes for this east coast based trackchaser to leave after one or two heat races at the Perris Auto Speedway, at the Colorado National Speedway, at the Texas Motor Speedway or the Rockford Speedway? I don't think so.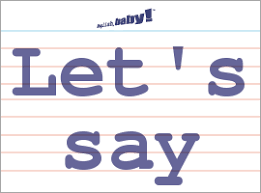 In 2019 we have trackchasers seeing THREE permanent oval tracks in different locations in a single night. Let's say a typical race program runs from 7 p.m to 11 p.m. How much racing can one see when there are TWO driving distances that need to be covered in this four-hour window to see racing at three different tracks?
Earlier this year I went to a figure 8 race in North Carolina. The program was scheduled to begin at 8 p.m. They actually had their first heat race at about 8:15 p.m. One trackchaser actually claimed an evening trackchasing double with this figure 8 show and another North Carolina track that was also starting at 8 p.m. and running a three-division show.
The casual observer might think that wasn't too unreasonable. You see a little bit of the figure 8 racing then move over to the oval track with their 8 p.m. start as well. Piece of cake right? Hold on just a minute. The two tracks were a two-hour and forty-five minute drive apart!
I guess it would be possible to do this double if the chaser left after one heat race of a figure 8 stock car show, drove nearly three hours and caught the last race of a three-division, 15 cars per division event if they raced past 11:30 p.m. or so.
In my opinion this trackchaser's results can never be compared to others based upon a track record of seeing a single heat race at one track in order to get to another track. Nevertheless, each person has to decide for themselves how much is "enough".
I think it is common trackchaser practice to not stay for the very last race at every track they attend. Over the years I have seen two permanent oval tracks in one night. I've only done that when the driving distance was an hour or less between the two tracks. My goal has always been to see a minimum of 1-2 hours of racing at each track. That's not enough by some racers preferences. In today's racing world with heat race car counts equal to or greater than that division's feature race car counts it is for me.
I don't think it is a common practice for many trackchasers to show up at a permanent oval track, the dominant race configuration in the hobby of trackchasing and leave after one heat race. I hope that NEVER becomes the standard.
Where are Gordon Killian and Allan Brown when this type of behavior has made it into the trackchasing hobby? They sure complained a lot when I was spending only 1-2 hours (not ten minutes) at a track and in most cases seeing every car at the track race.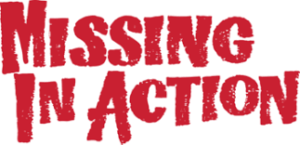 Where is trackchasing commissioner Guy Smith on this topic? Missing in action! He seems to encourage and congratulate the idea of staying at a track for ten minutes and leaving for the next one.
It's bad enough that the people who started trackchasing are dying off and/or have pretty much stopping their trackchasing efforts. It's equally as bad and really probably worse that people are "adding" tracks after seeing a heat race and then leaving.
It is unlikely that these people will stay in the hobby. Over the past several years people with no significant trackchasing history "go hard" for a year and rack up large totals. Then the uniqueness of that behavior wears off and they fall over a cliff with their trackchasing totals after that.
Frankly, I think the "Take a peek and head on down the road" is a function of poor leadership at the top level of trackchasing. I don't support that "look the other way" method of "leadership" at all. It undermines the ability of one trackchaser to compare his/her totals with others, which is why trackchasing totals are kept in the first place.
Back when I was in high school I wrote an essay on pornography. Yes, I always took my studies seriously! I remember one U.S. Supreme Court justice was quoted as saying something to the effect, "I can't tell you what pornography is but I can tell you when I see it". Well….I can't tell you what is too short of a time to stay at a track on average but I can tell you when I see it!
The second half of today's trackchasing double took me to the Hubbard County Fairgrounds in Park Rapids, Minnesota. This was going to be their first ever Baja race event at the fairgrounds.
I talked with a Hubbard County Fairgrounds contact in advance of my trip to Park Rapids. He told me the people who promote the Baja racing in Fertile, Minnesota were going to run the Hubbard County program. My contact told me that Fertile had 140 cars at their last Baja show.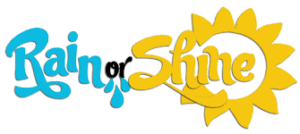 I asked him if the event was "rain or shine". His reply was, "If we get too much rain we won't race". That's another way of saying the race was NOT rain or shine. I've heard other track reps tell me in answer to that question, "Yes our event is rain or shine unless we get too much rain". Say what?
They might get that 140 cars in Fertile but they didn't in Park Rapids. I arrived at 7:30 p.m. some thirty minutes after the 7 p.m. scheduled start time. Just as I entered the grandstand the track announcer was summarizing the racing program.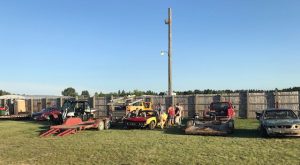 There were four divisions. Each division would run two heats and a feature. By the time I showed up they had finished the first round of heats. I would be able to see the second round of heats and the feature races. This was junk car racing. That was enough for me.
Fertile had 140 cars. The people from Fertile were running tonight's show. How many cars spread over four divisions did Park Rapids have? Fourteen. The biggest car count in any race I saw tonight was five! That was for just one race. The 8-cylinder feature race was canceled because there weren't enough cars, after the heat racing, to hold a feature event. It's been a long time since I've seen that!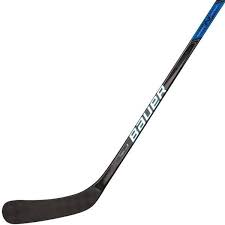 The dirt track was shaped like a hockey stick. The bottom part of the "stick" was to my left. To see, or try to see that part of the racing required looking into a hot, blinding, fading sun. This was a most unusual track. With so few cars in each race the actual competition wasn't that good.
They did have a good announcer. He was lively and entertaining. At 10 bucks a pop the fairgrounds did have a good crowd. It really surprised me that this promotion at an active county fair could only draw 14 cars. It was their first ever Baja race event. On the other hand, the little town of Twin Valley some 77 miles to the west on the same evening with a starting time of 4 p.m. on a Friday night and without the draw of a county fair had attracted 40 cars. Go figure.
AFTER THE RACES
The races at Hubbard County were finished by 8:30 p.m. That can happen when there aren't very many race cars. I grabbed a butterscotch sundae on the way out of the fairgrounds and headed south to Minneapolis, a 3 ½ hour one-way drive.
This had been a most unusual trip. I've had my share of those over time. My plan was to see two new Minnesota tracks. I did that. They just weren't the two new tracks I had planned for. No problem there.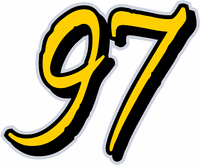 I've now seen racing at 97 Gopherland tracks. If the weather cooperates, which can be a big "if", I can make it to 100 tracks in Minnesota this year. I'll keep you posted.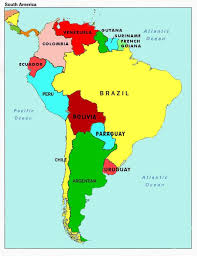 I had an interesting experience on the ride back to MSP. I spent much of the trip messaging back and forth with one of my South American research partners. He had some interesting plans for my consideration. Did you know there has been almost no South American trackchasing by true trackchasers? I've seen racing in nine South American countries and my add a tenth sometime soon.
Saturday, June 20, 2019
With just three hours of sleep I was up at 4:50 a.m. I had a 6:47 a.m. departure from Minneapolis to Los Angeles. I really needed to make that flight. Tomorrow we'll join the kids for a five-day ocean cruise in honor of both Carol's and my birthday. That should be a blast.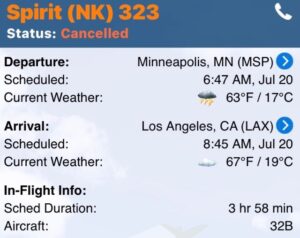 This plan was not without challenges though. When I got to the Minneapolis airport I learned my Spirit Airlines flight had been cancelled. I hate it when that happens….when I have a paid ticket.
I immediately went to a backup plan. Soon I was boarding a flight to Seattle and then onto Los Angeles. All of a sudden everything was back on track. It's good to have options.
Good afternoon from Twin Valley, Minnesota and then good evening from Park Ridge, Minnesota. Talk to you after the cruise.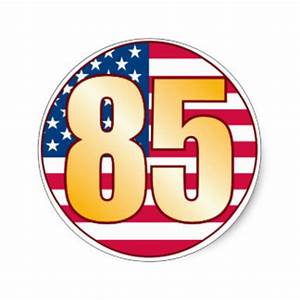 Randy Lewis – 85 countries – 2,566 tracks.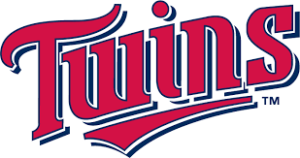 Minnesota
The Gopher state
This afternoon and evening I saw racing at my 96thand 97th lifetime tracks in the Gopher state, yes, the Gopher state.  I hold the #1 trackchasing ranking in Minnesota. I've seen 97 or more tracks in seven different states. No trackchaser can match that stat.
Thanks for reading about my trackchasing,
Randy Lewis
World's #1 Trackchaser
Peoria Old Timers Racing Club (P.O.R.C.) Hall of Fame Member
Minnesota sayings:  "It could be worse."
Spoken like a true Minnesotan: "Oh, it's 15 below zero, it's been blizzarding for three days, all the schools are closed… I'm not sure where my car is because the snowdrifts are too deep, I've got icicles growing out of my nostrils, and I was almost killed by an ice stalactite on my way out of the house, but whatever! It could be worse!"
QUICK FACTS
LIFETIME TRACKCHASER COMPARISONS 
The threemost important trackchasing comparisons to me are:
Total lifetime tracks seen
Total "trackchasing countries" seen
Lifetime National Geographic Diversity results
Total Lifetime Tracks
There are no trackchasers currently within 710 tracks of my lifetime total.  Don't blame me.
Randy Lewis, San Clemente, California – 2,566
Total Trackchasing Countries
The nearest trackchasing competitor has seen racing in 30 fewer countries compared to my lifetime total. 
Randy Lewis, San Clemente, California – 85
Current lifetime National Geographic Diversity results
Randy Lewis, San Clemente, California – 4.14
That's all folks!  Official end of the RLR – Randy Lewis Racing Trackchaser Report
Click on the link below to see the video production from the racing action today.
First ever Baja style racing from a junkyard!
.
.
Another first time Baja style race later in the day from over in Park Rapids, Minnesota.
Click on the link below for a photo album from today's trackchasing day.  You can view the album slide by slide or click on the "slide show" icon for a self-guided tour of today's trackchasing adventure.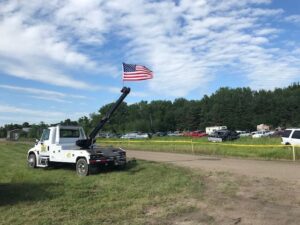 The complete photo album from the first ever Baja Challenge at the Twin Valley Junkyard
.
.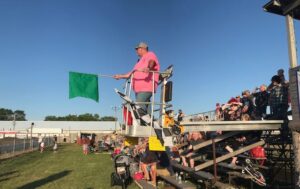 The Baja style racing was also the first ever racing event at the Hubbard County Fairgrounds