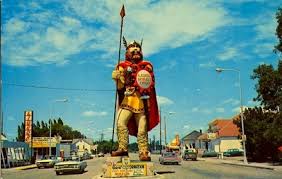 Greetings from Alexandria, Minnesota
.
.
From the travels and adventures of the 
"World's #1 Trackchaser"
.
.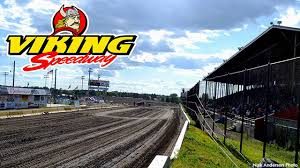 Viking Speedway
Dirt oval
 Lifetime Track #509
The Event
Reprinted with permission from my Thursday, August 16, 2001 Trackchaser Report. 


THE CLASSIC TRACKCHASER REPORT
Editor's note: This is a CLASSIC Trackchaser Report. What the heck does "Classic" mean? It's simply a Trackchaser Report that comes from my trackchasing archives. For whatever reason (usually not enough time) it didn't get posted to my website when I first made the track visit. Often times a classic TR will not have a video and/or photo album attached. I didn't begin producing my YouTube videos until 2009 (YouTube channel: RANLAY). I didn't begin writing a complete Trackchaser Report until I had seen about 430 tracks. Photo albums were sort of hit or miss during the early years of my trackchasing. Additionally, if you see a website link know that link worked when the TR was originally written. Will it work now? Your guess is as good as mine! Nevertheless, this CLASSIC Trackchaser Report has finally bubbled to the surface and is now available for everyone to see at www.randylewis.org. I hope you enjoy it.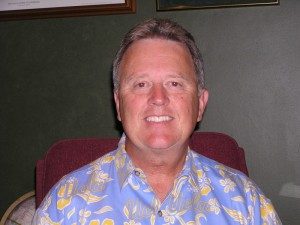 I AM A TRACKCHASER
My name is Randy Lewis. I live in San Clemente, California. I am a "trackchaser". I trackchase. Before you discovered my site had you ever heard of trackchasing? Maybe not? So….what the heck is trackchasing? Sit back, take a read and you'll be an expert on my hobby of trackchasing when you're finished.
Here's my best explanation.
Trackchasing is a three-pronged hobby. I'm a racing fan. I love to travel. I love to analyze opportunities to get the most out of everything while saving time and money.
Trackchasing fills the need for all of the above. The racing part of my trackchasing has me trying to see wheel to wheel auto racing at as many different racetracks as I can all over the world. Yes, all over the world. So far things are going pretty well. As this is written, I've seen racing in 85 countries at more than 2,500 tracks. As a matter of fact, I've seen racing at more tracks than anyone else in the world.
Equally important to me are the things I get to see and experience over the "long and dusty trackchasing trail". I call these adventures "Trackchasing Tourist Attractions". You won't want to miss my "Trackchasing Tourist Attractions" page. Here's the link:  Trackchasing Tourist Attractions  or my "Sports Spectating Resume" page, Sports Spectating Resume  on my website at www.randylewis.org.
I live in southern California. That's probably the most inconvenient location in the country for seeing tracks in the U.S. Most of the racetracks in the U.S. are located well over 1,000 miles from where I live. As a matter of fact, my average trip covers 5,000 miles and more. I take 35-40 of those trips each season. In any given year I will travel well over 200,000 miles, rent more than 50 cars, and stay in more than 150 hotel rooms.
I get the chance to meet people all over the world. With trackchasing trips to 85 countries and counting just getting the chance to experience so many other cultures, spend time in their homes and meet their friends is a huge reward for being in this hobby. I am indebted to several of these folks for their help and friendship.
It's takes a good deal of planning to do the above and not spend my entire retirement portfolio. I enjoy the challenge, the travel and every other aspect of "trackchasing". In reality, my trackchasing hobby is a lot like being with the carnival. I breeze into town, stay a little while and then head on down the road.
Today's adventure was one more of the 2,000 trips that have taken me up, down and around the proverbial long and dusty trackchasing trail.  If you would like to see where I've been and experience those adventures here's the link: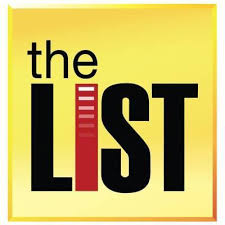 If you've got a question, comment or whatever please leave it at the bottom of this report.  It's very easy to do.  Or you can visit me on Facebook.  Thanks!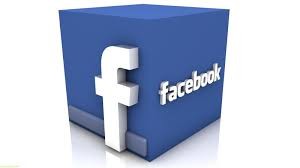 FOREWORD
Thursday, August 16, 2001.
Greetings from Alexandria, Minnesota,
TRAVEL/PEOPLE NEWS
I've been thinking all day about my missing camera.  I wasn't thinking about losing the camera but that anyone from Minnesota would steal it.  People in Minnesota all have blonde hair.  They wouldn't steel a camera at a racetrack.  I did drive by a prison today with high block walls.  It's probably a prison holding people from the east coast (not from smaller Pennsylvania towns, of course) who committed crimes while driving through the state.  I kept waiting for a phone call from someone to say they found the camera bag and wanted to return it.  No calls came.
I went shopping at Target for an umbrella.  $14.99 ka-ching!  I went to a camera store and sought out a camera bag similar to the one I lost.   I saw one for $199!!  I decided to try the internet and look to save money.  Just when I had given up on mankind, THE CALL CAME.  It was Branden Lewis (no relation) of Owatonna, Minnesota.  He had seen my camera and thought it had been left behind.
I know Minnesota people are kind.  They're just TOO KIND.  I had only left the bag for three minutes.  My bag was in the 10th row and I only walked up to the 25th row and last row of the grandstand to get an elevated view of the fair.  My seat cushion was still on the bleacher next to my camera bag.  Maybe Mr. Branden Lewis was a bit premature in picking up the camera bag.  Maybe not.
So….I guess this was good news.  All good news must be tempered.  I was now 100 miles from Owatonna.  Tomorrow after golf instead of relaxing until the evening race I will have to drive 100 miles down to Owatonna, pick up the bag and drive the same 100 miles back to where I'm at now.  That's 200 miles out of the way and I'm not sure it's really my fault.  Nevertheless, I will pay.  I told Carol I would give the gentleman a tip.  She said the tip should be not to pick up other people's bags.  Whatever!
Alexandria, Minnesota is the hometown and summer retreat for Pacific golf member, Dick Danielson.
RACING NEWS
Viking Speedway is my 509th-lifetime track.  The speedway is at the Douglas County Fairgrounds.  The track is listed as a high-banked ½ mile clay oval.  The racing tonight was much better than Steele County.  The cars raced 2 and 3 abreast all night.
Tonight's event featured the WISSOTA Sprint cars along with the NASCAR street stocks, mod 4s and super stocks.  The race was held in conjunction with the county fair.  I parked outside the fairgrounds for free. Admission to the fair was $2 and admission to the race was $12.
Before and during the races I sampled the fair food.  I had two lemonade shakeups made with real sugar.  A good shakeup should have a ¼ inch of sugar on the bottom of the cup when you finish the drink.  I had a pork riblett for $2 and my first ever deep-fried cheese curds for $3.  Think mozzarella cheese cooked tempura style and you've got the concept. 
The announcer was one of the best I've ever heard.  He could make a boring freight train type race exciting.  I very much enjoyed his knowledge and style.  The PA system was outstanding.  They also had a NASCAR scoreboard and lap counter.  They counted the laps in reverse on the scoreboard. That always confuses me.  The grandstand was an old covered structure from days gone by.  They did offer backs on most of the bleachers seats, which was a plus.
The smallish crowd of 600-800 saw the first event off at 6 p.m.  The races were over around 10 p.m.  They put down a little water after each race, which helped control the dust and did not materially delay the show.  The fields were pretty good with each class having the following quantities:  Street Stocks (11), mod 4s (14), Super Stocks (16) and Sprints (25).  The features were the best races of the night.
Restaurants of the day:  Wendy's for lunch.  I also noticed "Fudge Puppies" being offered.  This appeared to be a corn dog (pronto pup) dipped in hot chocolate.  That was even too far out there for me!
Weather:   A beautiful evening with temps at about 70 degrees and a blue sky.  The rest of the weekend is supposed to be just as nice.
Rental Car mileage:  The National Rental Car Racing Dodge Intrepid was returned to the airport after just one day and replaced with the Budget Rental Car Racing Ford Taurus, which featured a www.priceline.com special rate.  The Taurus reached the Super 8 tonight with 249 miles on it.  Can't wait to drive an extra 200 tomorrow!
New racetracks visited in 2001
Laughlin Event Center, Laughlin, NV (no web site)
Loc Moran, Mont Carmel, Quebec (http://www.grabnetworks.net/delta/)
Circuit Jacques Rainville, Vanier, Quebec (no web site)
Pauline Davis Pavilion, Red Bluff, CA (http://www.rboutlaws.com/)
The Pavilion at the Fairgrounds, Chico, CA (no web site)
Baton Rouge Raceway, Baker, LA (http://www.batonrougeraceway.com)
Mississippi Motorsports Park, Long Beach, MS (http://www.msmotorsportspark.com)
South Alabama Motor Speedway, Opp, AL (http://www.southalabamaspeedway.com)
Nashville Super Speedway, Smyrna, TN (http://www.nashvillesuperspeedway.com)
Beech Bend Raceway (oval track), Bowling Green, KY (http://www.beechbend.com)
Beech Bend Raceway (figure 8 track), Bowling Green, KY (http://www.beechbend.com)
Soggy Bottom Speedway, Morgantown, KY (http://www.soggybottomspeedway.com)
Buttonwillow Raceway Park, Buttonwillow, CA (http://www.buttonwillowraceway.com)
Speedway 90, Beaumont, TX (http://www.Speedway90Bmt.com)
105 Speedway, Cleveland, TX (http://www.105speedway.com/)
482.   Savannah Speedway, Savannah, MO (no web site)
Winston Speedway, Winston, MO (no web site)
Stuart Speedway, Stuart, IA (http://www.midiowa.com/showtime/stuart.html)
Barberton Speedway, Barberton, OH (http://www.barbertonspeedway.com/)
Eriez Speedway, Erie, PA (http://www.statelineeriezspeedway.com/)
Anderson Dry Lake, Lucerne Valley, CA (http://hometown.aol.com/mdrracing/index.html)
Perris Auto Speedway-(figure 8 track), Perris, CA(http://www.perrisautospeedway.com/)
Dixie Motor Speedway – (figure 8 track), Birch Run, MI (http://www.dixiemotorspeedway.com)
Dixie Motor Speedway – (oval track), Birch Run, MI (http://www.dixiemotorspeedway.com)
Grand Prix of Cleveland, Cleveland, OH (http://www.imgmotorsports.com/)
492   Painesville Speedway – (oval track), Painesville, OH (http://members.tripod.com/pspeedway/)
493   Painesville Speedway – (figure 8 track), Painesville, OH (http://members.tripod.com/pspeedway/)
Angola Motor Speedway, Angola, IN (http://www.angolamotorspeedway.com/index.shtml)
Atlanta Motor Speedway, Hampton, GA (http://www.atlantamotorspeedway.com/)
Dixie Speedway, Woodstock, GA (http://www.dixiespeedway.com/)
Rome Speedway, Rome, GA (http://www.dixiespeedway.com/) Rome uses the same web site as Dixie Speedway.
Holland Speedway (oval), Holland, NY (http://www.hollandspeedway.com/)
Holland Speedway (figure 8 track), Holland, NY (http://www.hollandspeedway.com/)
Freedom Raceway, Delevan, NY (http://www.freedomraceway.com/)
Allegheny Mountain Raceway, La Mont, PA (http://www.amraceway.com/)
McKean County Raceway, East Smethport, PA (http://www.mckeancountyraceway.com/)
Bradford Speedway, Bradford, PA(http://www.bradfordspeedway.com/)
Ventura Raceway, Ventura, CA (http://www.venturaraceway.com/)
Winnebago County Speedway, Pecatonica, IL (no web site)
Boone County Fairgrounds, Belvidere, IL (http://www.boonecountyfair.com/index2.htm)
Slinger Super Speedway, Slinger, WI (http://www.slingersuperspeedway.com/)
Steele County Fairgrounds, Owatonna, MN (no web site)
Viking Speedway, Alexandria, MN (http://www.vikingspeeday.com/)
That's all folks!  Official end of the RLR – Randy Lewis Racing Trackchaser Report