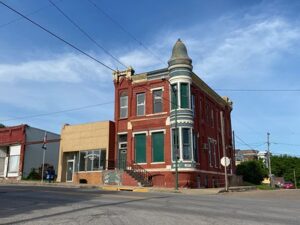 Greetings from What Cheer, Iowa
.
.
From the travels and adventures of the 
"World's #1 Trackchaser"
The EventOval - 2020Figure 8 - 2002Video PlusPhotos
What Cheer Speedway
Dirt figure 8
 Lifetime Track #615
.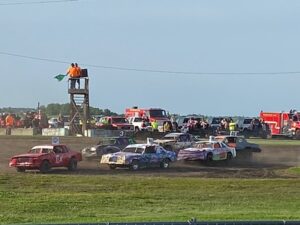 What Cheer Speedway
Dirt oval
 Lifetime Track #2,612
THE EVENT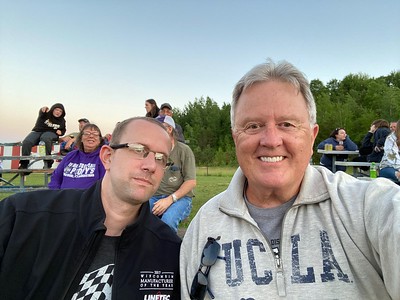 I AM A TRACKCHASER.
My name is Randy Lewis (above with buddy Matt Record up in Wisconsin). I hail from the sleepy little village by the sea, San Clemente, California. I am a "trackchaser". I trackchase. Have you ever in your life heard of "trackchasing"? I didn't think so. 
Well, you made it this far. You might as well pour yourself a cold one and take your Trackchasing 101 class. When you finish you'll have your trackchasing diploma and can then teach your friends about the hobby. 
Let's get started. Trackchasing is a three-pronged hobby. I'm a racing fan. I love to travel. I love to analyze opportunities to get the most out of everything while saving time and money.
Let's do this by the numbers.
The racing part of my trackchasing has me trying to see wheel to wheel auto racing at as many different racetracks as I can all over the world. Yes, all over the world. Do I mean that? Yes, I do! I've seen racing in 85 countries at more than 2,600 tracks. I'm known as the "World's #1 Trackchaser". Why? Because I've seen racing in more countries in the world than anyone else by a wide margin. 
However, my hobby of trackchasing involves much more than simply visiting racetracks. Much more. My hobby includes and requires lots of traveling. I get to see and experience, over the "long and dusty trackchasing trail," all kinds of interesting places, restaurants, sporting events and the like. I call these adventures "Trackchasing Tourist Attractions". You won't want to miss my "Trackchasing Tourist Attractions" page. Here's the link:  Trackchasing Tourist Attractions or my "Sports Spectating Resume" page, Sports Spectating Resume on my website at www.randylewis.org.
I live in southern California. That's probably the most inconvenient location in the country for seeing tracks in the U.S. Most of the racetracks in the U.S. are located well over 1,000 miles from where I live. My average trip covers 5,000 miles and more. I take 35-40 of those trips each season. In any given year I will travel well over 200,000 miles, rent more than 50 cars, and stay in more than 150 hotel rooms. 
I get the chance to meet people from all over the world. With trackchasing trips to 85 countries and counting just getting the chance to experience so many unique cultures, spend time in the homes of my friends and meet so many people is a huge reward for being in this hobby. I am indebted to several of these folks for their help and friendship. 
It takes a good deal of planning to do the above and not spend my entire retirement portfolio. I enjoy the challenge, the travel and every other aspect of "trackchasing". In reality, my trackchasing hobby is a lot like being with the carnival. I breeze into town, stay a little while and then head on down the road.
Once you begin researching my trip itineraries from my website, yes you will want to do that, you will be surprised. One day I'll be in Tucson, the next in maybe Tuscaloosa and the following day in Syracuse. I do that kind of thing all the time. Figuring out the logistics of a trip like that is as much fun for me as watching a figure 8 race.
Now you know a little bit about my trackchasing addiction. When you receive one of my Trackchaser Reports or find one on my website at www.randylewis.org you'll get three pieces of entertainment.
First, my Trackchaser Report will be an in-depth essay on how the trip went from A-Z. Yes, I'll cover the racing aspect of things. But you will also hear about what it took to pull off the trip, the special stops that made the trip fun and the obstacles that needed to be overcome.
Secondly, you'll get a YouTube video of the racing action I saw. These are normally short 3-6 minutes highlights of the racing. My YouTube channel is named, "RANLAY". I have nearly 2,000 subscribers to my channel. Currently, I have posted more than 1,300 videos and my channel has more than 1.2 million views!
Finally, I'll share a captioned photo album using a photo-sharing program called SmugMug. Normally, there will be anywhere from 50-200 photos from each trip I take. Sometimes more! My website is linked to hundreds of thousands of photos from all of the trips I have taken.
There you have it. That's trackchasing…the way I do it. Do others trackchase? Absolutely. Do they share their experiences? Sorry. They don't. If you want to see the true "essence" of trackchasing you've come to the right place.
A common question I get about my hobby is, "Why?". I'm a curious fellow. I'm an adventuresome fellow. My hobby is about seeing and experiencing the things that most folks walk right past. Below is a link to a special video. It shows a small town in Missouri that I visited on one of my trips. In this video, I'll share with you exactly what I mean. This video might just make your day.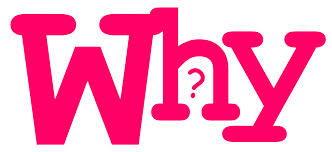 Trackchasing….this is exactly why I do it
Today's adventure was one more of the 2,000 trips that have taken me up, down and around the proverbial long and dusty trackchasing trail.  If you would like to see where I've been and experience those adventures here's the link: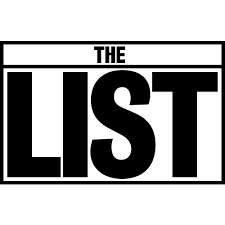 If you've got a question, comment or whatever please leave it at the bottom of this report.  It's very easy to do.  Or you can visit me on Facebook.  Thanks!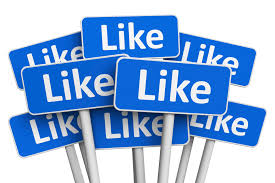 FOREWORD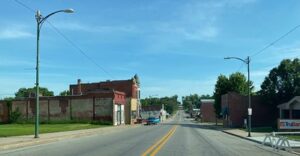 Saturday, June 6, 2020.
Today's trackchasing adventure would take me to the tiny town of What Cheer, Iowa. Virtually every aspect of my trackchasing hobby makes for a fun and interesting lifestyle. Let me tell you what I mean by that.
Tonight I would be attempting to see racing at my 2,612th-lifetime racetrack. I think it would be safe to say that if you've done anything two thousand six hundred and twelve times you're going to have some repetition. Something that happened to you 15 years ago or five years ago or last month is likely to happen to you again. I guess that would be the case with today's trackchasing activity.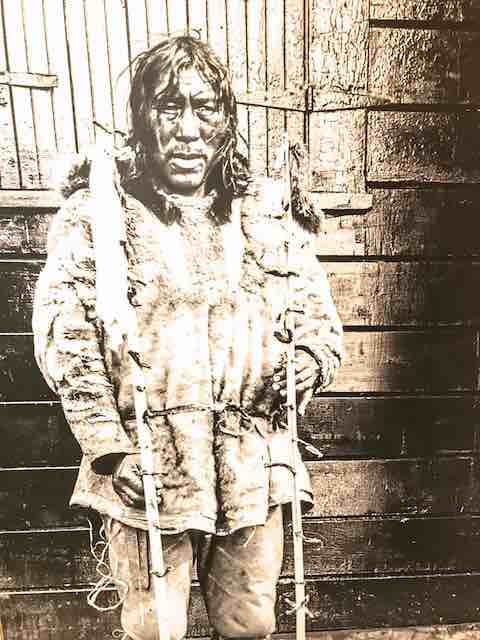 If you're going to be a successful trackchaser you're going to have to be very flexible on a number of things, one of which is travel. This weekend I originally expected to be in Anchorage, Alaska. However, when the weather forecast for Alaska called for rain I canceled the trip up north. My new plan diverted me to the Midwest where they were expecting perfect weather..
On the first day of this trip, I trackchased in Wisconsin (Friday). My revised travel plan called for me to be in Oklahoma for the second night (Saturday) of the trip. However, the logistics of that trip were daunting. I wasn't sure I could get on the airplane from Minneapolis down to Oklahoma in time for the race. At midnight following the Wisconsin race I discovered an opportunity to see a new track in Iowa. On this trip, Iowa would be my third choice but it would end up being my best choice.
I woke up this morning in La Crosse, Wisconsin. I had a good night's sleep in a hotel after originally expecting I would be sleeping in my car. I can sleep in my car. I've done so many times but like anyone, I prefer sleeping in a bed!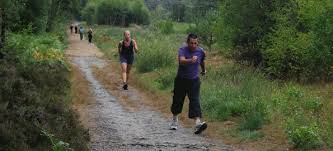 I have always enjoyed physical exercise. My exercise of choice over the past few years has been power walking. What is power walking? It's simply walking about as fast as I can walk. I think this type of walking is a good aerobic exercise.
I have a personal goal of walking more than 4 miles a day, five days a week, 52 weeks a year. For the first couple of years, I had a hard time with my travel schedule meeting that goal. Then I learned if I took a little bit of time out of each of my travel days I could sneak in four miles of walking with a mile here and a mile there.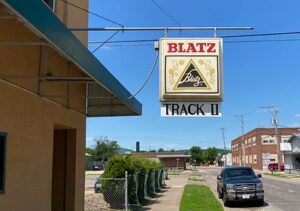 This morning I elected to knock off nearly two miles while the weather was still cool in my hotel neighborhood. It's always interesting to walk in whatever town I'm staying in. There is so much to see. When I was an active golfer I noticed I saw much more of the course when I walked it rather than when I rode in a golf cart.
You're not gonna want to miss the photos of my walk in La Crosse this morning. I saw so many unusual businesses and lifestyles for that matter. Right now businesses are trying to come back from the economic impacts of the coronavirus. It's going to be a long road for them. People are scared. When people are scared their behavior changes. It's going to take time for the people and for the businesses to get back to full song. Don't miss my photos from my walk at La Crosse.
The trackchasing headquarters of Randy Lewis Racing is located in the tiny seaside village of San Clemente, California. I don't know where you live. However, if you have time try to find San Clemente on a map. You're going to see it's in a faraway corner of the entire United States.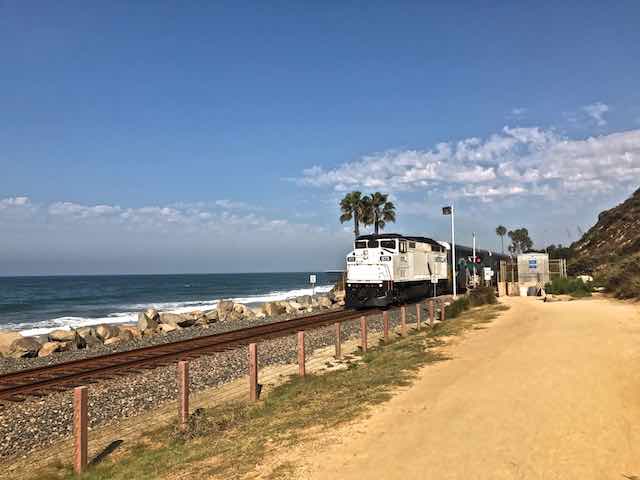 You're going to see that a place like San Clemente, California is not a very convenient travel location if you want to see racetracks all over the country. San Clemente might be the best place in all of America to live but not to trackchase.  Maybe a city like Indianapolis or Cincinnati would be one of the most centralized locations for this activity. Those two cities would be someone in the center of where almost all of our nation's racetracks are located.

San Clemente has the Pacific Ocean to the west. There are no racetracks to the west of San Clemente until you hit a little island called Hawaii about 2,500 miles away. The country of Mexico lies 74 miles to the south of San Clemente. There are very few racetracks located anywhere in Mexico. Those that are around are often thousands of miles away from where I live.
To the north of San Clemente sits Los Angeles and then Central California and finally San Francisco. There are probably 15-20 racetracks that race frequently within 500 miles to the north of my town. I long-ago saw all of those tracks. To the east of San Clemente is almost all desert and then you hit Arizona. There are even fewer tracks within 500 miles to the east of my headquarters than to the north. 
The bottom line is there aren't as many as 50 tracks that race frequently within 500 miles or more of ANY direction of San Clemente. As noted I've seen all of the tracks in that 500-mile radius or even a 1,000-mile radius many many years ago. This means if I want to go trackchasing I pretty much have to hop on an airplane and when I land rent a car.
I told you that tonight I was seeing racing at my 2,612th-lifetime track. What does that mean for the future? I definitely won't be seeing racing at as many tracks in the future as I have in the past. Truth be told I've seen almost every permanent track in the United States. There are still those "pop up" tracks but the quality of the racing diminishes quickly at many of these race locations.
Almost every trackchasing trip I take starts with an airplane ride. To some I am known as a "flying" trackchaser. However, I also drive an additional 30,000-40,000 miles a year in rental cars chasing tracks. Over the past ten or fifteen years despite being a "flying" trackchaser I have driven more miles than any other trackchaser as well. I don't mind. I love flying and I love driving.
Today's drive from La Crosse, Wisconsin down to What Cheer, Iowa would take me about five hours. After the race in Iowa, I would drive another five hours to get back to the Minneapolis airport where I hope to catch a plane and fly home on Sunday morning. Some think an itinerary like the above is a lot of driving. That's because it is a lot of driving!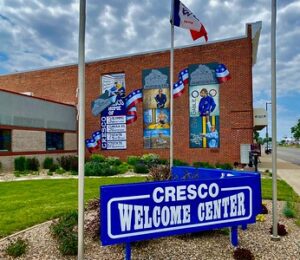 Somewhere in the middle of today's drive, I stopped off in Cresco, Iowa. Of course, I've been to Cresco in the past to trackchase. Back in July 2003, I saw the races at the Cresco Speedway, lifetime track #652. It's hard to believe that visit was nearly 2,000 track ago!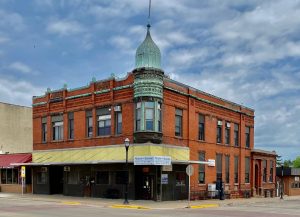 Today, I stopped in Cresco, Iowa to add another mile to my walking total. This gave me a second opportunity for the day to check out the downtown area of a small town and see another slice of Midwestern life. Again, don't miss the photos. There was lots of unique old-time architecture. One downtown building was engraved with a sign that read, "1890".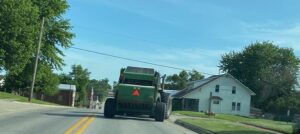 My next stop would be in What Cheer, Iowa itself. This was not my first stop in What Cheer. I came here in 2002 to see racing at the Keokuk County Fairgrounds. I was a bit surprised that What Cheer seemed to be the county seat of Keokuk County. What Cheer is small. Back in 1890, their population was recorded as 3,246. Some 120 years later, from the 2010 census, only 646 folks resided in What Cheer!
On the evening of Saturday, September 7, 2002, I saw racing in What Cheer on their figure 8 track (lifetime track #615). Did you know that Iowa has more permanent figure 8 tracks than any other state in the country? They might have more permanent figure 8 tracks than all other 49 states combined.
Honestly, I didn't remember much about that 2002 trip. Since that first stop I have seen racing at 1,997 different tracks for the first time. That's a lot of corn dogs! Just for fun I took my iPad out and opened up my Trackchaser Reports from 2002. I love doing that.
My report reminded me that I had begun that day back in 2002 with a round of golf with my good buddy Pryce Boeye at his golf club in Rock Island. I was also reminded that he bested me with a score of 80 to my 85. Yes, Pryce could always beat me on a long course. I had a much better chance on short courses where my short game could save me.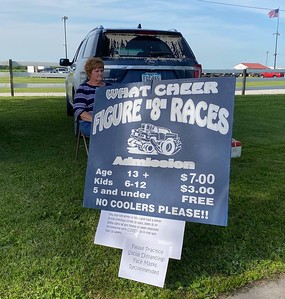 I noticed that back in 2002 a general admission ticket to the races was five dollars. Today it was two dollars more. That didn't seem like much inflation in 18 years. A root beer float was a buck fifty back then. Tonight it was three dollars, which still isn't all that much.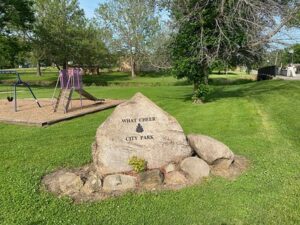 Tonight's racing was advertised to begin at 6:45 p.m. I pulled into town about an hour and a half ahead of schedule. Honestly, I didn't remember anything about the town from my previous visit. I did take some time to add a little more walking mileage down by the What Cheer City Park. I marveled at the unique United States post office in this little town. Then I was off to the Keokuk County Fairgrounds. 
I relaxed in my car with the air conditioning running. It was 87° at 6 p.m. I took some time to buy my airline ticket for what I hoped would be a plane to take me home tomorrow. No….I don't plan very far ahead. There is no need. I did quite a bit of other administrative work as well inside the cool interior of the National Car Rental Racing Ford Focus. Then I headed into the grandstands.
I had an idea that I might meet another trackchaser tonight for the very first time. I almost never advertise to the general public where I will be trackchasing in the future. Security reasons you know.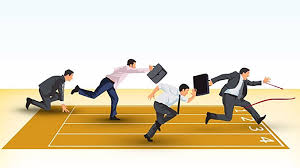 There's an additional thought as well. Trackchasing is a VERY competitive hobby. Truth be told I have vanquished into the distant rearview mirror all of the Dreaded East Coast Trackchasers. I have long felt that if you do the research there is no need to share your hard work with your fellow competitors. For decades none of them shared a thing and to this day most still do not.
Of course, I have a select group of trackchasing friends that I will share anything with. However I see absolutely no need to do that with the DECTS….and I don't.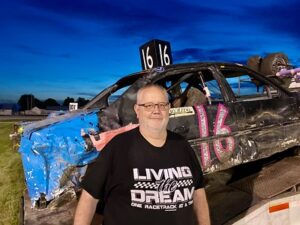 This morning I did share that I would be attending the races tonight in What Cheer, Iowa on my Facebook page. Unbeknownst to me at the time, Brian Dolphy a self-described, "rookie trackchaser" picked up on my note. He sent a reply saying he would be looking for me at the track. That would be fine. I had never met Brian but I had seen where he had been very active on the trackchasing trail over the past couple of years.
When I walked into the grandstand area Brian was sitting a few rows up from the bottom. He motioned me over and we introduced ourselves. I would end up sitting with Brian for the balance of the evening.
I had prepared in advance a special note I wanted to give to the track announcer. Unfortunately due to the logistics of where the announcing was done I didn't get a chance to do that.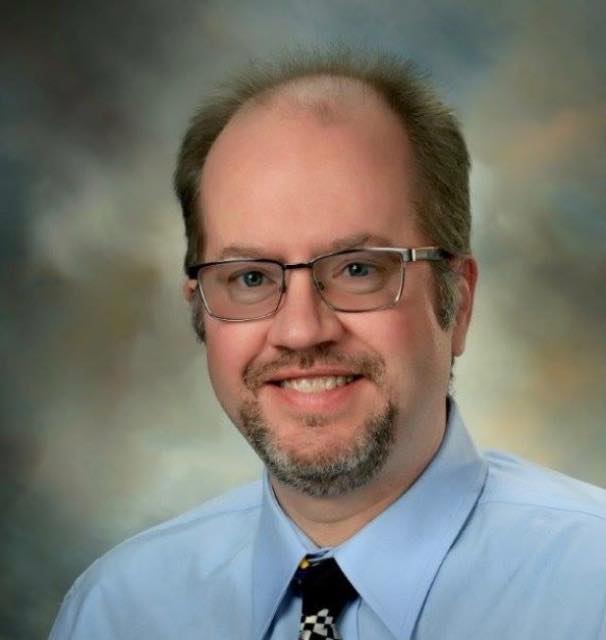 There are several figure 8 tracks in this area including places like Brooklyn and Barnes City that are located within thirty or forty miles of each other. A few years ago when I went to Barnes City for the second time. I was interviewed by their track announcer, Scott Watson. Scott and I had stayed in touch ever since. As a matter of fact, he proudly wore one of my trackchasing T-shirts everywhere he went. Sadly, Scott passed away a few months ago. I knew that he had done some announcing at What Cheer and I just wanted to send my note up to tell the current announcing crew that I very much appreciated and missed Scott's work. I didn't get the chance to do that.
For the next three hours Brian and I traded racing and trackchasing stories. Brian and his wife live in southern Illinois not too far from St. Louis. Brian's first career was in the Air Force. Then he went into business on a consulting basis during the second part of his career.
Today Brian describes himself as a recently retired fellow who goes around seeing racetracks. That's an interesting description. That's exactly what I've been doing for the last 18 years in retirement. Brian seems to like what he's doing. I don't blame him. The lifestyle of a trackchaser can be a lot of fun.
Brian grew up in a racing family. His father Joe Dolphy raced in the 60s and competed with the likes of Ernie Derr, Ramo Stott and my number one personal favorite Darrell Dake. Joe Dolphy ran at the front of the pack.
Brian entered the 2020 trackchasing season with about 350 track visits to his credit. In order to compete for the trackchasing championship sanctioned by Randy Lewis Racing, he must qualify with more than 400 tracks where he's seen racing. I suspect that beginning with the 2021 season Brian will be qualified. At this point, I would have to say he would be an odds on favorite to win the championship next year.
Why do I even have a "qualification" number? This is why. Over the years we have had people, who haven't seen very many tracks, become interested in the hobby. Sometimes they don't respect what it takes to become a trackchaser. They might be the kind of trackchaser who stays for one heat race and then moves on down the road to the next stop and maybe the NEXT stop just to get credit for more tracks in a single evening. Then to add insult to injury the very next year they go from well over 100 tracks seen in the previous year to less than twenty or even fewer in the next year. In my opinion, folks who treat trackchasing that way don't deserve the title of "trackchasing champion".


I don't expect everyone to agree with this point of view. No harm no foul there. However, if someone wants to be sanctioned by Randy Lewis Racing, how of the World's #1 Trackchaser, this is how a champion is determined.
To be clear I don't expect someone to show up at the track before the gates open and stay until the last Dixie cup has been picked up and the lights turned out before they can leave. I don't do it that way. I just want folks who are counting tracks to do it the right way. They need to be at the track for at least an hour or two. As Brian mentioned he likes to stay until he has seen every car race before considering leaving the track.
It's interesting that a fellow by the name of Ben Turner, whom I have never met, "saw" the incredible number of 209 tracks in 2019. By June, 2020 how many tracks has Mr. Turner reported? Zero! I have some serious questions about the method he uses to see tracks but I'll cover that at another time. With what I know I would say Brian Dolphy's track total of 103 in 2019 is a more impressive accomplishment than Mr. Turner's. Again, I am not looking for everyone to agree with that point of view. It's your call on what criteria you think is the best fitting for a trackchasing champion.
I am excited to see a young trackchaser like Brian Dolphy hitting the road in search of new racetracks. Trackchasing is a fantastic hobby for seeing the countryside, keeping your planning skills updated and feeding the passion simply to see a local race.
I do know this. When I had seen about the same number of tracks as Brian has seen up to this point I didn't really have any grandiose plans of seeing as many tracks as I have today which is 2,612. I was still working for the man when I was in the 350–400 track range.
Even when I really "got going" in trackchasing I figured about the best I would ever do was seventh in the world rankings. I was playing quite a bit of golf. Then I encountered some rotator cuff problems and needed some surgery.
The surgery was going to knock me out of golf for about six months. Here I was retired, I couldn't play golf three or four times a week and that left me with quite a bit of free time. I converted that free time into trackchasing. I guess that's when I really got the bug to get going to see more and more tracks.
I would be remiss if I didn't mention the second motivation for my putting the pedal to the metal with my track counts. The Dreaded East Coast Trackchasers were having an absolute epileptic fit over the fact that a guy from California was encroaching upon their hobby. As you may know trackchasing emanated from the state of Pennsylvania. It was organized and managed almost exclusively from people within the Keystone State.
For decades they had had no serious geographical interlopers in trackchasing. Other than me, there has never ever been a serious trackchaser who saw their tracks while living west of the Mississippi. I've seen about 95% of my tracks while residing in California even though we have lived all over the country. Since the first recorded history of trackchasing in 1969, other than me, there has never been a single trackchaser who have visited as many as 400 tracks while living in California.
I wish Brian the very best as he begins the pursuit of his relatively new hobby with his wife. They are going to have the best of times. They're going to have the best of experiences. They're just going to have fun. I hope they can do it for years and years.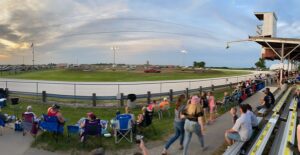 Tonight's racing was done on a high-banked dirt figure 8 track. The main part of the show featured figure 8 racing. As noted I had seen the figure 8 racing all the way back in 2002. Tonight I had come specifically to see the racing on the What Cheer oval track.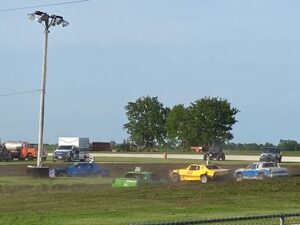 The oval track was a short 1/5 or 1/6-mile in length. The oval used the same turns as the figure 8 configuration. I was surprised to see that not only the cruisers were racing on the oval tonight but another four-cylinder stock car class was as well. That's good to see.
During my trackchasing career I have seen two tracks in a single day well over 100 times. These are called trackchasing "doubles". There are four kinds of doubles. There is the "same facility" trackchasing double which is what I was seeing tonight. There is the "day/night" double. Doubles also include the idea of seeing a track with and without a feature on the first end of the double. Those are called "blended doubles" I have always loved trackchasing doubles but they are few and far between with me at this point in time.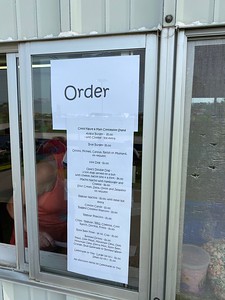 The folks at the What Cheer Raceway were very organized when it came time to practicing social distancing. The concession stand had three separate windows. At the first one, you ordered your food and drink. The order taker then gave me a printed paper detailing my order. I walked a few steps down to the pay window and paid for what I had ordered. Then I walked a few more steps and picked up my order of a pork burger sandwich, diet soda and a bag of popcorn. I didn't try the bag of popcorn until later. It wasn't very tasty. No salt. I brought it home and gave it to Carol! She will eat anything.
The race program started pretty much on time at 6:45 p.m. I think they finished by around 10 p.m. They were five or six classes racing. The announcer didn't say too much about the race action tonight despite having a solid PA system available.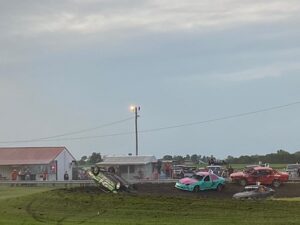 There were a couple of spectacular flips. One figure 8 racer probably got 10 feet into the air before crashing down onto the track. I was able to capture one of the flips so you might want to look for that when I present my YouTube video.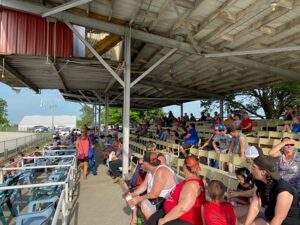 I was a little surprised with the size of the crowd. There weren't that many people at the track despite the more than reasonable admission price of seven dollars. I attribute the small crown to three different occurrences.
First, there are a lot of people who are afraid to venture out because of the current coronavirus scare. I understand their chagrin. Secondly, just two or three weeks ago the track posted on their Facebook that tonight's race event has been canceled. Then they made a reversal just a day or two ago saying they would be running. Finally, it was nearly 90° so the weather might've scared some folks off as well.
Overall, the figure 8 racing was very competitive. This was high-speed F8 racing. There was no real contact at the "X". This was essentially just good close street stock type racing run over a figure 8 configuration. They even featured trucks on the figure 8 track. You won't see that very often.
When the races were finished Brian and I took a brief walk through the pit area. Driving up to the track I had seen some huge mud puddles. The area definitely got a lot of rain just a few hours before tonight's racing. The pit area was a quagmire in places.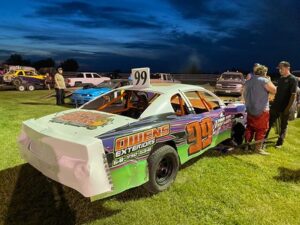 Don't miss my photo album from my visit to the What Cheer Raceway. Down in the pits we had a chance to get up close and personal with several very good looking figure 8 race cars. This is NOT county fair mud bog type demo derby F8 racing! The group in this area does a good job of "racing" and not crashing as you might see at a county fair figure 8 event.
With that Brian and I headed out into the parking lot. He has a beautiful standup Nissan travel van. If I were a driving trackchaser I would love to have an outfit like that. As it is I simply hop on an airplane and rent a car. Brian and I talked in the parking lot, a little bit like Ed Esser and I used to do so many times before his untimely passing.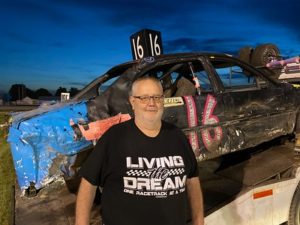 I must tell you that I didn't shake Brian's hand when I met him and I didn't shake his hand when I said goodbye. Was this because he was a trackchasing fellow competitor and you can't get too close to your competitors? No, it was not. We are in the midst of the coronavirus and folks don't shake hands anymore. I wonder if they ever will again? Anyway, I wish Brian good luck in his future travels. Enjoy the ride.
From What Cheer I headed a little bit north and a little bit west and then a lot north for the five-hour drive from What Cheer, Iowa up to the Minneapolis-St. Paul International airport. My GPS told me that if I drove like a madman I would arrive into Minneapolis at about 2:14 a.m. I would be trying to get on an 8:55 a.m. flight on Sunday morning.
I had a little bit of a late-night case of the munchies so I stopped somewhere around Des Moines looking for some fast food at about 11 p.m. I was surprised at how few choices there were at that time of night. Normally on a Saturday night virtually every fast food outlet would still be open at 11 p.m. Even the McDonald's stores were closed. The best I could do was to stop at a Taco Bell. You won't get much meat at a Taco Bell.
I love driving. I can drive all day and all night and I have many times. The five-hour drive up toward Minneapolis was a piece a cake. I did a Google search to find where the rest areas would be located on Interstate 35 northbound.
I was going to stop at the last rest area on the interstate before the MSP airport. That rest area turned out to be about one hour south of the airport. Perfect. There were quite a few truckers sleeping overnight in the rest area but very few folks in cars. One guy had the most unusual camper!
I did the calculations on how long it was going to take to drive the rest of the way to the airport in the morning, get gas, return the rental car, clear airport security and still be at the airport an hour or so before my standby flight. Those calculations told me that I could sleep for exactly four hours in the rest area. Four hours was perfect.
SUNDAY
With four hours of sleep, I woke up at about 6 a.m. Sleeping in the National Car Rental Racing Ford Focus had been just fine. I brought a few pillows and a blanket and was more than comfortable. The price was right too but I didn't do this to save money. Had I rented a hotel I would've only been in it for about four hours. That short time just wouldn't justify the expense.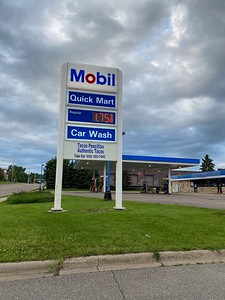 I stopped for gas and paid just $1.75 a gallon. Heck, folks were paying more than $1.75 a gallon 25 years ago! Right now in California gas is three dollars or a little bit more here and there. We like to call our pricing a "sunshine tax".
I had the rental car that I picked up in Minneapolis for two days. I drove it 815 miles. That's actually about an average amount of driving for me for these kinds of trips. I only spent about 45 bucks on gas which is probably about half as much as I normally might need to pay for fuel.
Today I was standing by for a flight from Minneapolis to Los Angeles. What makes flying standby during the pandemic challenging is that airlines are not selling all of their seats. Let me be a little more specific about that. They might be SELLING all of the seats to paying passengers but they also want to hold a significant number of seats, as much as 50% of capacity, open so the passengers who are paying for a seat feel like they've got a little bit better chance of not contracting a contagious disease. This makes the idea of flying standby and getting a seat much more difficult to calculate and actually much more difficult to get.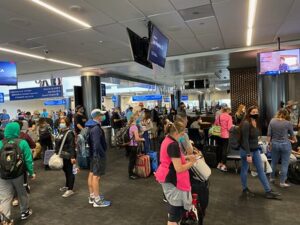 I did notice the incidence of people wearing masks inside the airport was dramatically different at MSP than what it was in Los Angeles. I would say in Los Angeles (above) more than 95% of the people were wearing masks when I landed. In Minneapolis maybe 50% of the people in the entire airport wore a mask.
Let me give you some advice that you may already know. People are lazy. People are not disciplined. If anyone tries to tell you that we should leave it up to the American public to take care of themselves and others during the pandemic I recommend you run away from that person as fast as you possibly can. Only when people are scared and panicked will they follow the rules. As soon as they think that someone isn't looking and that maybe they don't need to follow the rules they won't. People are people. I know you already knew that.
This was my first trip, pretty much forever, that I didn't travel with my laptop. For this trip I replaced my laptop with my new Apple iPad. The iPad is a little smaller, it's a little lighter and I can watch movies from the moment I get on the plane until we land. With a laptop, the flight attendants will only allow me to use my laptop once I reach 10,000 feet on the assent and then until we drop below 10,000 feet on the descent. This gives me nearly 40 minutes of extra "computer time" which I normally use to watch movies, which helps pass the time while flying. I would say the iPad worked out very well. I'll plan to continue the strategy until it doesn't work any longer.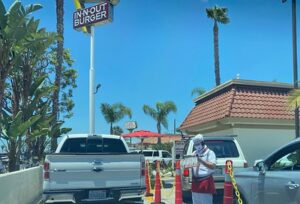 On the way home I figured I needed to reward myself for making my first trip since the world was shut down with COVID-19. I stopped at In-N-Out Burgers and had my normal order of a double double burger with cheese, mustard and onions only, fries and an extra-large Diet Coke light ice. I'm a big fan of In-N-Out Burgers as most people are.
I was back home by just a little bit after 12 noon. I wondered if anyone else had been sitting in the grandstand last night at 10 p.m. in What Cheer, Iowa and then were eating their lunch in Southern California at an In-N-Out Burgers at 12 noon? I sort of didn't think so.
Carol hadn't been expecting me to come back as soon as I did. When I arrived home I found her down in my office struggling to replace a new office chair mat with my upcoming Father's Day present. She bought me a beautiful new GLASS office chair mat. She was struggling to install it because the glass was heavy.
Carol is one of those people who can't sit still. She needs to be doing stuff. Some of the stuff she's doing doesn't need to be done but that doesn't matter to her because she needs to be doing stuff.
A friend was telling me how easy it was to do some household repair job the other day. I looked at him and said, "What you're telling me isn't as easy to do compared to if I have Carol do it"! Yep. I'm lucky to have this little blonde girl.
So my first trackchasing trip following the onset of the coronavirus has come to a close. Was it a good idea to do this trip? Was it a safe idea to do this trip. Call me in two weeks and I'll let you know.
I did have a fun debate on Facebook with others about whether or not it was a good idea to wear a mask in public places during the pandemic. Of course, unless you live under a rock, you know that the idea of wearing a mask is a political football. I have no freaking idea why wearing a mask should be a political football but it is.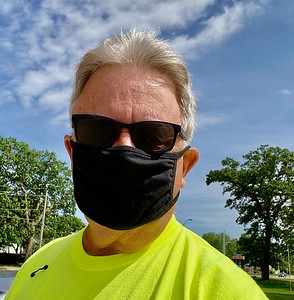 There are a number of people who adamantly believe, despite their lack of medical schooling, that masks don't really protect anyone during the pandemic. Really? Do you think there's ever been a doctor in the history of medicine in the United States who has walked into a contagious environment featuring the coronavirus and wasn't wearing a mask? Why would a doctor wear a mask? Maybe the doctor thinks wearing a mask is a good idea. Maybe he thinks the mask will keep him safe.
I would love to invite every person on the internet who says masks don't do any good during the coronavirus to do just one thing. I'd like them to volunteer at their local hospital. I would like them to specifically ask if they can assist a doctor who is working with coronavirus patients.
When the doctor suits up with all of the appropriate hazmat type medical gear including a face mask I would like the person who tells everyone that facemasks aren't worthwhile to walk into the contaminated environment with the doctor and not be wearing a face mask. I would like them to stay in the room with the doctor as long as he/she does and then spend the rest of the time all day seeing other coronavirus patients again while not wearing a mask. Do we have any volunteers for this?
Randy Lewis – 85 countries – 2,612 tracks.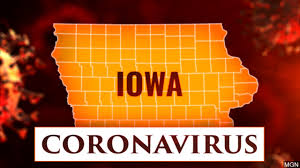 Iowa
The Hawkeye State
This evening I saw racing at my 117th-lifetime track in the Hawkeye State, yes, the Hawkeye State.  I hold the #1 trackchasing ranking in Iowa as I do in 25 other states. Wisconsin ranks #3, amongst all the states, in tracks seen for me in the U.S.
Thanks for reading about my trackchasing,
Randy Lewis
World's #1 Trackchaser
Peoria Old Timers Racing Club (P.O.R.C.) Hall of Fame Member
Iowa sayings: Been walking beans?
To most people, this looks like a serene farmland scene. To a kid who grew up in Iowa, this might make them cringe! If you grew up in rural Iowa, chances are you spent hours walking the beans – that is, walking rows of soybean field and killing any plant that didn't belong. The hours were long, the pay was mediocre, and you probably almost lost your fingers more than once.

JUST THE FACTS
LIFETIME TRACKCHASER COMPARISONS 
The three most important trackchasing comparisons to me are:
Total lifetime tracks seen
Total "trackchasing countries" seen
Lifetime National Geographic Diversity results
Total Lifetime Tracks
There are no trackchasers currently within 735 tracks of my lifetime total.  Don't blame me.
Randy Lewis, San Clemente, California – 2,612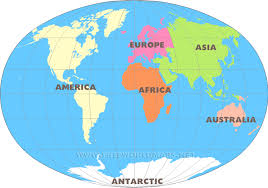 Total Trackchasing Countries
My nearest trackchasing competitor, a native of Belgium, has seen racing in more than 30 fewer countries compared to my lifetime total. 
Randy Lewis, San Clemente, California – 85
Current lifetime National Geographic Diversity results
Randy Lewis, San Clemente, California – 3.96
That's all folks!  Official end of the RLR – Randy Lewis Racing Trackchaser Report
Greetings from What Cheer, Iowa,
PEOPLE/TRAVEL NEWS
I woke up Saturday morning in Geneseo, Illinois after a two-hour drive following last night's racing in Joliet, Illinois.  This put me just 25 miles from Milan, Illinois and the home of my buddy Pryce Boeye.  Pryce and I were scheduled to play golf at 9 a.m. in nearby Rock Island, Illinois.  This entire plan called for just five hours of shuteye.  I need eight hours of sleep normally but sometimes the trackchasing hobby makes you sacrifice!
The visit with Pryce started at his new home in Milan.  I had not seen his wife Marji in some time or his three-year-old son P.T. since he was a newborn.  I will report to our golf readers that the Boeyes are looking good and doing well.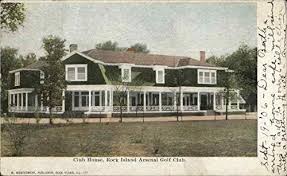 The golf outing was at Pryce's club, the Rock Island Arsenal Golf Club.  The unique thing about this country club is that it is located on an active military base, the Rock Island Arsenal.  I am told that following the 911 attacks that admittance onto the island, and the golf course, was just like going through an airport with the extra tight security.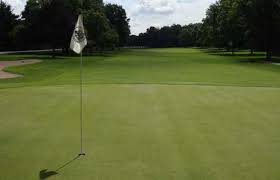 The golf course is located in a park like setting.  Like many Midwestern courses it was tree-lined and in very good shape.  The distinguishing feature for me was the length.  It was 6,600 yards from the blue tees with very little roll.  That is too long for me to score well.  It was also around 90 degrees when we finished at 1 p.m. with humidity as well.  Unlike most country clubs the management only allows pull carts (Europeans call them trollies) so we walked with the aid of the pull carts.  My 86 (with about five holes I could not reach in regulation) was no match for Pryce's 80.
We played in Pryce's Saturday morning group that includes his father.  The Pryce we all know and love is known in the group as P.T.  His father is Pryce!  Every time someone in the group made a comment to "Pryce" I looked at "our Pryce" until I finally realized they were addressing his father.  "Our Pryce's" son is also formally named Pryce and nicknamed P.T.  This sounds like George Foreman and his four sons, George, George, George and George!!  Anyway, a good time was had by all and "P.T." and I wrapped up our day with lunch at the Hungry Hobo.
RACING NEWS
Following golf, it was a two-hour drive over to What Cheer, Iowa.  I have driven by the What Cheer exit on Interstate 80 a million times.  Today would be my chance to visit this unusually named small Iowa farm town.
The What Cheer Speedway is located on the Keokuk County Fairgrounds.  The fairgrounds is small. The grandstand is one of the more rural you are likely to see.  General admission to the speedway was just $5 with pit passes going for $15.  There were about 500 people in attendance.  The average woman in the crowd could give any Chicago Bears offensive lineman a run for his money.
The What Cheer Speedway is designed only for figure 8 racing.  They race just one time per month.  They have one event remaining this season on October 12 at 5 p.m.  Today's event was scheduled to start at 6:30 p.m. but did not begin until 7 p.m.  There was one class of stock car racing on the one-fifth mile dirt figure eight course.  The cars were similar to traditional street stock cars and were very racy.  There were seven heat races with 7-8 cars in each race.  There was very little contact at the X but lots of hard racing around the traditional figure 8 course. 
Following an intermission, at 8:30 p.m. they went to their consolation races.  I boogied during the consies since it had already been a long day and each race looked like the last one.  I entertained the idea of driving up to the Boone Nationals for their Saturday night finale but the two-hour-plus drive scared me off. 
Tomorrow I'm planning to be at the Barnes City, Iowa figure 8 races.  They begin at 1 p.m.  A modified stock car event in West Union, Iowa begins at 3 p.m. and that track is 3-3 ½ hours from Barnes City.  If the figure 8 races look repetitive then I'm going to make the long tow to West Union and should be able to catch some of their racing.  Once I finish up at West Union I'll face a 5 ½-hour drive to O'Hare for my 10 a.m. Monday morning return flight.
TRACK FOOD:    A $2 brat link and root beer float at $1.50 were both tasty.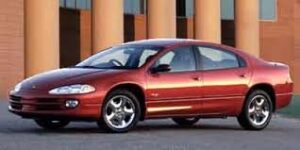 RENTAL CAR UPDATE:   The National Rental Racing Dodge Intrepid has 346 miles on it.  Its leather interior has been very comfortable so far.
That's all the news that's fit to print from San Clemente where the women are strong, the men are good-looking and all of the children are above average.
Planned upcoming races
| | | | | | |
| --- | --- | --- | --- | --- | --- |
| 616 | SUN | 8-Sep | Figure 8s – 1 p.m. | Fairgrounds | Barnes City, IA |
| 617 | SUN | 8-Sep | 3 p.m. program | Fayette County Raceway | West Union, IA |
| 618 | THR | 12-Sep | Regular Program  | Ottodrome | Ottawa, ON |
| 619 | FRI | 13-Sep | Regular Program | Kawartha Speedway | Fraserville, ON |
| 620 | SAT | 14-Sep | Road Course (aft) | Mosport Intl Raceway | Mosport, ON |
| 621 | SAT | 14-Sep | Regular Program | Peterborough Speedway | Peterborough, ON |
| 622 | SUN | 15-Sep | Enduro – 2 p.m.  | Delaware Speedway Park | Delaware, ON |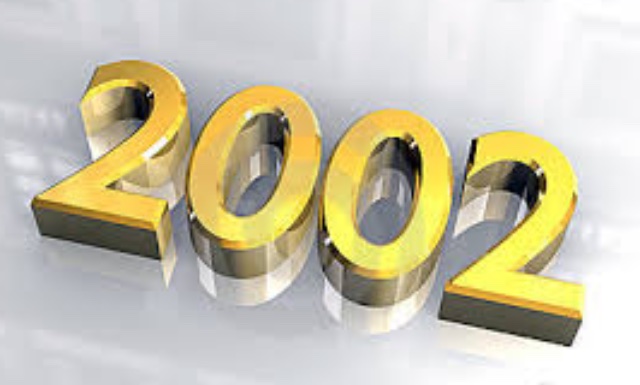 New racetracks visited in 2002
Beebe Speedway, Beebe, AR (http://www.beebespeedway.com/.)
North Alabama Speedway, Tuscumbia, AL (www.northalabamaspeedway.com)
Pike County Speedway, Magnolia, MS (http://hometown.aol.com/racecentrl/index.html)
North Central Arkansas Speedway, Yellville, AR (http://www.northcentralarspeedway.com/)
West Plains Motor Speedway, West Plains, MO (http://www.westplains-speedway.com/)
Southern National Speedway, Kenly, NC (http://www.southernnationalspeedway.com/)
Carolina Motorsports Park, Kershaw, SC (http://www.cmpracetrack.com/)
The Dirt Tract at Lowe's Motor Speedway, Concord, NC (http://www.charlottemotorspeedway.com/)
Oglethorpe Speedway Park, Savannah, GA (www.ospracing.net)
Big Daddy's South Boston Speedway, South Boston, VA (http://www.southbostonspeedway.com/)
Bakersfield Raceway Park, Linton, IN (http://www.ncci.net/Bakersfield/)
Indianapolis Raceway Park (road course), Indianapolis, IN (http://www.irponline.com/)
Kil Kare Speedway (one-quarter mile oval), Xenia, OH (http://www.kilkareraceway.com/)
Thunder Raceway, Show Low, AZ (http://www.thunderraceway.com/)
Columbus 151 Speedway, Columbus, WI (http://www.racingonline.com/columbus151/)
Kalamazoo Speedway, Kalamazoo, MI (http://www.kalamazoospeedway.com/)
Toledo Speedway (small oval), Toledo, OH (http://www.arcaracing.com/)
Toledo Speedway (figure 8), Toledo, OH (http://www.arcaracing.com/)
Irwindale Speedway (figure 8), Irwindale, CA (http://www.irwindalespeedway.com/index.html)
Lafayette County Fairgrounds, Darlington, WI (http://www.racingonline.com/lafayette/)
Hamilton County Fairgrounds, Webster City, IA (no web site)
Missou Speedway, Moberly, MO (no web site)
Hartford Raceway Park, Hartford, MI (http://www.hartfordspeedwaypark.com/)
Stateline Speedway, Edon, OH (http://www.statelinespeedway.net/)
Sixty-Seven Raceway Park, Godfrey, IL (http://www.67racewaypark.com/)
Callaway Raceways, Fulton, MO (http://www.callawayraceways.com/)
Adams County Speedway, Corning, IA (http://www.acspeedway.com/)
Mid-America Motorplex, Pacific Junction, IA (http://www.midamericamotorplex.com/)
Price Motors I-35 Speedway, Mason City, IA (http://www.i-35speedway.com/)
Twin Cities Raceway, North Vernon, IN (http://www.twincitiesraceway.com/)
Thompson International Speedway, Thompson, CT (http://www.thompsonspeedway.com/)
Accord Speedway, Accord, NY (http://www.accordspeedway.com/)
Starlight Speedway, Trumansburg, NY (http://www.starlitespeedway.com/)
Wyoming County International Speedway, Perry, NY (http://www.wyomingcountyinternationalspeedway.com/index.html)
Flamboro Speedway, Freelton, Ontario, Canada (http://www.flamborospeedway.itgo.com/)
Merrittville Speedway, Thorold, Ontario, Canada (no web site)
U.S. 36 Raceway, Osborn, MO (no web site)
Kansas Speedway, Kansas City, KS (http://www.kansasspeedway.com/)
Brooklyn Speedway (oval), Brooklyn, IA (http://www.heartlandmotorsports.com/News/01_21_brooklyn.htm)
Brooklyn Speedway (figure 8) Brooklyn, IA (http://www.heartlandmotorsports.com/News/01_21_brooklyn.htm)
Shawano Speedway, Shawano, WI (http://www.shawanospeedway.com/)
Riverside Speedway, Eagle River, WI (no web site)
Manitowoc County Expo Speedway, Manitowoc, WI (http://www.ewscracing.com/sched.html)
Wisconsin International Raceway (small oval), Kaukauna, WI (http://www.frrc.net/)
Wisconsin International Raceway (figure 8), Kaukauna, WI (http://www.frrc.net/)
Sycamore Speedway (small oval), Sycamore, Illinois (no web site)
Sycamore Speedway (figure 8), Sycamore, Illinois (no web site)
Chicagoland Speedway, Joliet, Illinois (http://www.chicagolandspeedway.com/)
New Hampshire International Raceway, Loudon, New Hampshire (http://www.nhis.com/)
National Grand Prix, Washington, D.C. (http://www.nationalgrandprix.com/Html/Home/IndexFlash.php)
Trail-Way Speedway (oval), Hanover, Pennsylvania (http://www.trail-wayspeedway.com/)
Trail-Way Speedway (road course), Hanover, Pennsylvania (http://www.trail-wayspeedway.com/)
Trail-Way Speedway (figure 8), Hanover, Pennsylvania (http://www.trail-wayspeedway.com/)
Stony Brook Speedway, Stoystown, Pennsylvania (no web site)
Latrobe Speedway, Latrobe, Pennsylvania (http://www.latrobespeedway.com/)
Yuba-Sutter Fairgrounds, Yuba City, California (no web site)
Reno-Fernley Raceway, Fernley, Nevada (http://www.reno-fernleyraceway.com/)
Thunderhill Raceway Park, Willows, California (http://www.thunderhill.com/)
Wavelink Raceway Park, Waverly, Nebraska (no web site)
Riviera Raceway, Norfolk, Nebraska (no web site)
Stuart Speedway, Stuart, Nebraska (no web site)
Brown County Speedway, Aberdeen, South Dakota (no web site)
Turner County Fairgrounds, Parker, South Dakota (no web site)
Butte County Fairgrounds, Gridley, California (no web site)
Altamont Raceway Park, Tracy, California (http://www.altamontraceway.com/)
Mazda Raceway at Laguna Seca, Laguna Seca, California (http://www.laguna-seca.com/)
Route 66 Speedway, Joliet, Illinois (http://www.route66raceway.com/)
What Cheer Speedway, What Cheer, Iowa (no web site)
Click on the link below to see the video production from the racing action today.
Click on the link below for a photo album from today's trackchasing day.  You can view the album slide by slide or click on the "slide show" icon for a self-guided tour of today's trackchasing adventure.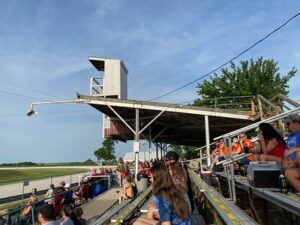 A great day of sightseeing and trackchasing in the Midwest