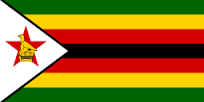 ZIMBABWE
.
.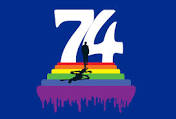 Trackchasing Country #74
Greetings from places on the way to and from Bulawayo, Zimbabwe.   Click on the links below to read about the "story" and see the photos and videos from this wild adventure to Africa and the country of Zimbabwe, trackchasing country #74.
HighlightsThe StoryVideosPhotos
LIKE TO KNOW MORE ABOUT ZIMBABWE – TRACKCHASING COUNTRY #74?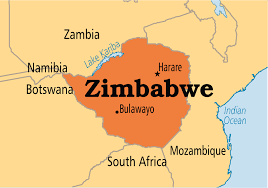 Whenever I visit a new country I try to do some advance research. That way I can appreciate where I will be visiting a little bit more. If you'd like to learn a little more about the African nation of Zimbabwe check out the "background" information that came from my research. It appears at the bottom of this Trackchaser Report. I have condensed this section so you can get a good "feel" for this unique location. Most of the material comes from Wikipedia.
PRE-TRIP
Advance Preparation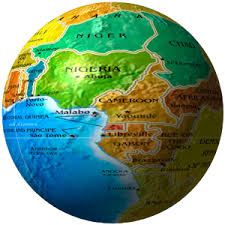 THE RACE 
If you are going to be the "World's #1 Trackchaser" you had best travel the world seeing tracks right? Some might think that title would go to the person who has seen the most tracks. However, the more I think about it I believe the "World's #1 Trackchaser" is the person who has seen the most racing all around the world. If my current plan worked out Zimbabwe would be trackchasing country #74. No one matches that number.
I have known about racing in Zimbabwe for several years. The track I had been following was called Breedon Everard Raceway. If I could add Zimbabwe to my trackchasing list it would join South Africa and Morocco as my third African nation where I had seen racing.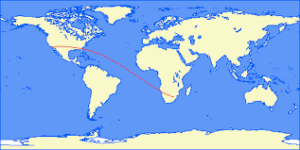 Going to Africa would be a LONG trip. However, I had done it before. Back in 2008 son J.J. and I traveled to South Africa for some wild animal safari action and a race in Durban, South Africa. To this day that was one of the most memorable foreign country trackchasing trips I have ever made. In 2010 Carol and I jetted down to the Northern African country of Morocco to see legends, of all things, race.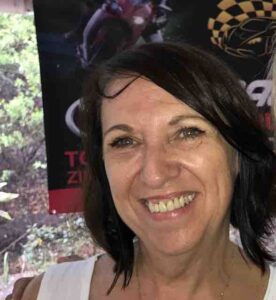 During my research for this trip I would encounter a woman by the name of Leonora Young. She would be my guiding light in Zimbabwe. Over time I must have asked her a million questions. She gladly answered each one, no matter how lame. You will hear me refer to Leonora many times in this Trackchaser Report. She made this trip a reality for me. There were other Zimbabweans who stepped up as well. You'll hear the story of each of them.
Leonora was able to absolutely confirm that the newly named Bulawayo Motorsport Park was going to race on Saturday, December 10, 2016. Racing in mid-December was perfect. I didn't have much going on during that time period. As time passed I would find that fact changing. As time passed I would end up making a "mad dash" to Zimbabwe all the way down in the south of Africa.
Getting There
I never flew much as a paying passenger on Delta Airlines. Nevertheless, even on the airlines I didn't use very much I accrued my share of frequent flyer miles. A couple of years ago Carol and I made reservations using our Delta miles to visit Ukraine.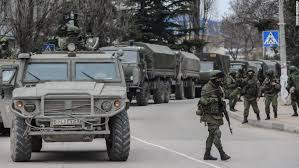 Then just a couple of weeks before our trip was to happen our "buddies" in Russia invaded Ukraine. Things became dangerous there. We had to cancel our trip. The unused frequent flyer miles were returned to my account.
I didn't want to risk flying standby to Zimbabwe. It can be hard enough going from Chicago to Omaha at times on a standby basis. Those Delta miles would come in handy for getting me to Africa.
You wouldn't believe the time it takes to get the "best deal" by using frequent flyer miles. I spend those miles just like I do my own money. I want to get the very biggest bang for the buck.
I used to have an ongoing debate with a business friend of mine. He said he was more willing to spent 60,000 miles on one first class ticket compared to using 60,000 miles on two coach class tickets. My view was exactly the opposite. I would take two tickets, even in coach, over one first class ticket any day. Why? In my book two trips are better than one.
I must tell you that I have probably flown in business class or first class on more of my foreign country trackchasing trips than I have in coach. However, when I'm spending my own money/miles you'll find me in coach.
On this trip Delta Airlines could get me from Los Angeles to London and then onto Johannesburg (JNB), South Africa. On the return I would fly from JNB to Atlanta and then to St. Louis. Why just to St. Louis? On the way back from my Zimbabwe trip there was going to be an indoor race in St. Louis. Since I was in the "area" (O.K. I was still nearly 2,000 miles from home) I couldn't pass that up right? After all of this got planned I discovered a race in Florida. That made the new return flight plan Zimbabwe-Atlanta-Pensacola-St. Louis. But wait. I'm getting ahead of myself.
My Delta Airlines frequent flyer tickets would only get me from the U.S. to Johannesburg, South Africa and back. The race was in Bulawayo, Zimbabwe. I figured I might just rent a car and make the 10-hour one-way drive from Johannesburg to Bulawayo. I make 10-hour drives all the time. As an example, the drive from Indianapolis to Philadelphia is a 10-hour drive.

However, as all of this was going on I was getting feedback from my African contacts. Apparently driving ten hours across Africa was not the same as driving from Indianapolis to Philadelphia. Who would have thought! When people know more than I do about a topic I take their advice.
I soon found out that South African Airways flew from Johannesburg to Bulawayo, Zimbabwe. On the return I would fly from Victoria Falls, Zimbabwe to Johannesburg, South Africa. Why Victoria Falls? Stay tuned. More on that later.
THE VISA 
Everyone knows they need a passport for foreign travel. However, not everyone knows that sometimes a visa is required as well. Not all countries require visas. Some charge hundreds of dollars for a simple visa. If you want to read about the biggest snafu in the history of my trackchasing check out the visa "issue" we had just before we began our trip to India!! At the risk of getting you sidetracked here's the link to that Indian visit: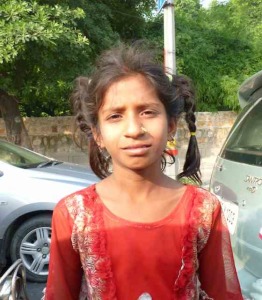 India – Trackchasing Country #66
I found out that I would need a visa for both Zimbabwe and South Africa. Luckily, I could get each of those visas upon arriving at the airport in each country. They wouldn't cost much money either.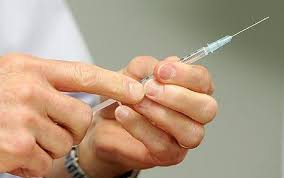 INNOCULATIONS
When I signed on to become an international trackchaser no one mentioned "inoculations". What are "inoculations"? Shots! I don't get shots very often. Some of my experiences with shots have not been great.
We got a series of shots during my boot camp training with the United States Marines Corps in San Diego. That series of shots came from a pneumatic gun.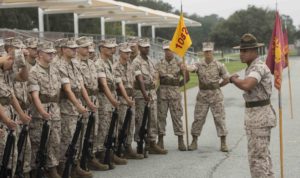 Here's the brief story on that one. Everyone in my platoon, 72 young Marines, was lined up shoulder to shoulder in a Gomer Pyle type Quonset hut. I was about midway in the line. The doctor started at one end and proceeded to administer the medicine and vaccines. His automated shot dispenser sounded a little bit like those pneumatic air guns you hear when you go for a tire rotation down at your local Goodyear store.
We were getting multiple shots with a constant bang, bang, bang of that "shot gun". The medicine was strong. The Marines had been in boot camp for several weeks. They were fit. Nevertheless, about every third Marine, who had received the shots, fell to the ground. That's right. They passed out and fell to the floor as if they had been shot. Well…..I guess they had!  The medicine was strong.
Being in the MIDDLE of the line allowed me to see what I was in for. This didn't look good. When the doctor came to me I took my medicine (pun intended). I really had no choice. I stood there as everything started to go black. At that point I figured if I collapsed it wouldn't be any worse than what had happened to everyone else. Just as I was about to pass out the black turned back to daylight. I had made it when several other Marines had not.
When J.J. and I went to South Africa in 2008 I got my yellow fever and hepatitis A and B shots. They were not cheap but I wasn't going to Africa without them. I also had my malaria pills to take for this trip. Parts of Zimbabwe are in the "Red" zone meaning malaria is all over. For this African visit I started taking the pills during the Panama trip that immediately preceded this adventure. I'll have to keep taking them for about a week after I return from Zimbabwe. No, this was not like traveling to Indianapolis.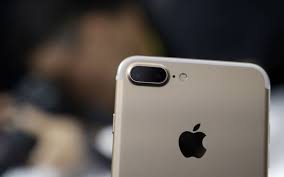 CAMERAS
Before I left for Panama I did a picture comparison using my $750 Panasonic still camera and my Apple iPhone 7. The iPhone 7 with its 12 megapixel camera soundly defeated the Panasonic and its three megapixel powered camera. The iPhone 7 would make the traveling squad to both Panama and Zimbabwe. The Panasonic would return to mothballs. Carrying the iPhone 7 is a lot easier as well.
TIME ZONES 
Bulawayo, Zimbabwe is ten hours ahead of the Pacific time zone where we call home. I would be on the ground in Africa for eight days. Just as I would be getting used to the local time zone it would be time to come home. No, trackchasing internationally is not easy.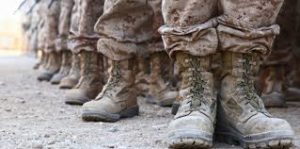 BOOTS ON THE GROUND
Having local contacts is of great importance on these faraway trips. I've done better with this in some countries than others. For Zimbabwe I was really doing well in this category.
My primary contact was a woman named Leonora. We had been communicating for months. When I got the word from her that the race was definitely on I made my airline reservations. You've got to trust someone a lot to make a commitment like that.
Leonora was going to help out in all kinds of key areas including my accommodations and transportation. As I go through this report I'll tell you all about it.
THE TRANSPORTATION
I'm going to tell you something you likely already knew. Bulawayo, Zimbabwe is not next door to where I live in San Clemente, California. Here's what the flight plan looked like: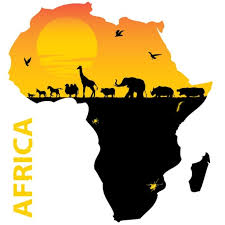 To Africa
Los Angeles, California – London, England – 10 hours
London, England – Johannesburg, South Africa – 11 hours
Johannesburg, South Africa – Bulawayo, Zimbabwe – 2 hours
Back to the United States
Victoria Falls, Zimbabwe – Johannesburg, South Africa – 2 hours
Johannesburg, South Africa – Atlanta, Georgia – 17 hours
Atlanta, Georgia – St. Louis, Missouri – 3 hours
St. Louis, Missouri – Los Angles, California – 5 hours
Total flying time: 50 hours
Mind you the day before I left for Africa Carol and I flew back from Panama City, Panama to Los Angeles. That flight was seven hours long. I was home for exactly 20 hours. Remember, I do this for fun. It truly is a blast. My MacBook Pro was loaded with movies for the long journey. I was prepared. Nevertheless, even when I am prepared things change. Things can go wrong. I don't know exactly what will go wrong. However, I am as prepared as I can be.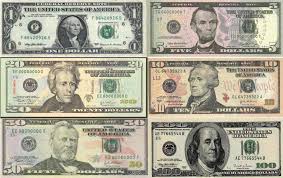 CURRENCY
The Zimbabwean dollar was the country's official currency until April 12, 2009. It replaced the Rhodesian dollar in 1980. Currencies such as the South African rand, Botswana pula, pound sterling, Indian rupee, euro, Japanese yen, Australian dollar and the United States dollar are now used for all transactions in Zimbabwe. Research told me that it would be wise to bring lots of small U.S. bills for the places that didn't take credit cards. With that in mind I went to the bank and got $100 worth of one-dollar bills and $100 worth of five-dollar bills. I also brought along a couple of fistfuls of twenties and enough credit cards to buy a Rolls Royce if that's what I had to do.
WEATHER
December is the rainy season in Zimbabwe. I knew there would be rain. I just didn't want it to rain too hard. Can you imagine flying 50 hours round-trip and getting rained out! I was counting on the races being held rain or shine.
OVERNIGHT ACCOMMODATIONS
I was all set for some exciting overnight accommodations. I made my own hotel reservation for the one night I would be staying in Johannesburg, South Africa. On the morning I left SA for Zimbabwe my flight would depart at 6:30 a.m.
I knew that with customs and all of the strange stuff I was likely to encounter I wouldn't want to stay a long distance from the Johannesburg airport. That's when someone on TripAdvisor recommended the City Lodge Hotel. This hotel was part of the Johannesburg airport itself. How convenient.
After stopping for a single night in South Africa I would spend the next six nights in Zimbabwe. The first three would be in Bulawayo, where the racetrack was located. The final three nights would have me in Victoria Falls, Zimbabwe for some wild animal safari action and other Zimbabwe touring.
Leonora was the problem-solver here. She asked me what my prices ranges were for accommodation. Then she asked whether or not I might like to stay with a local resident while in Zimbabwe.
Of course, I would not like to intrude on a local resident. However, wouldn't it be a much better cultural experience if I stayed in a real Zimbabwe home rather than a hotel? The answer to that question was a definite, "Yes".
Leonora ended up getting me a beautiful lodge to stay at when I was up in Victoria Falls for the second half of the Zimbabwe trip. Then she convinced a close friend to put me up for three days in Bulawayo. This was going to be perfect. More on that later.
THE RENTAL CAR
No rental car needed on this trip. My local friends would run me around during race weekend. Then Leonora's son, Levi would take me on the five-hour drive from Bulawayo up to Victoria Falls.
I was very much looking forward to seeing Zimbabwe up close on that five-hour drive through the country. It was going to be fun talking with Levi during that trip as well.
THE TRAVELING COMPANION
I would be my own traveling companion on this trip. However, I am a gregarious fellow. My business background was sales. I am most comfortable meeting new people and conversing with them. If you've met me you know that.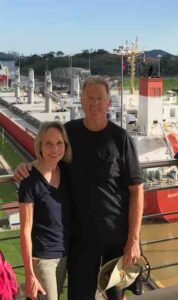 Carol had just come back with me from Panama the day before I left for Zimbabwe. She and I have been married for 44 years. She's a trooper. However, she's not too big on Africa. She thinks she'll get eaten by a lion!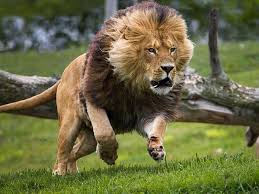 Eaten by a lion! Then she told me that I couldn't outrun a lion. She was right. However, I told her that if she came along on the trip I didn't really NEED to outrun a lion. I only needed to outrun her! (ba-da-bing!)
During those 44 years of marriage I have traveled a good deal on business trips. I learned at the outset of my business career that if I wanted to make very good money I would have to accept a greater amount of responsibility. That meant traveling to manage people and customers over a broad range of geography.
We were too poor to travel when I was growing up. That changed when I started traveling on business. I discovered I could add in personal trips on the front and/or the backend of a business trip. I loved that type of travel because the company was picking up the tab.
I also discovered as I traveled for business that my travel created independence in Carol. She didn't have to rely on me to make all the decisions at home. The more I traveled the more special the time we did spend together really was.
Carol hasn't worked outside the home for forty years. However, the work she did at home, nurturing our children and managing the biggest financial asset we had in our home was important. Frankly, it was more important than what I was doing in business even though I was being well compensated.
For nearly my entire business career I had my office in my house. That was fantastic. I did travel about two days a week. However, for the other five days I was within several feet of Carol pretty much 24/7. When the kids were in their formative years I didn't go racing very much at all.
Most trackchasers are not married or if they are married they have no kids. What is the significance of that? If you don't have a spouse and/or you don't have any kids then you only have to worry about yourself. That makes it a lot easier to spend time on the trackchasing trail. Everybody gets to live their life in their own way.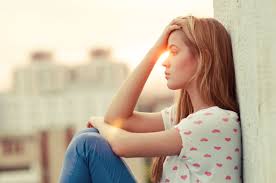 However, I feel badly for a few married trackchasers. If they both work full-time they see each other for only a few hours in the evening and on weekends. However, when one of the two goes on an all weekend trackchasing trip it leaves the other at home. They would NEVER see each other with that lifestyle. However, as I said everyone has to do what they think works for them.

THE SUMMARY
I'm just a kid from East Peoria, Illinois. When I was a child a big trip was driving up to Chicago for the day and seeing the Cubs play. We would leave early in the morning, see the game in the afternoon and be home late at night…..after stopping for a sack full of White Castle burgers.
Did I miss going to Africa or Serbia or Indonesia when I was on those trips to Chicago to see the Cubs play? No way Jose. I had never even HEARD of those places let alone had an interest or idea that I might go there someday.
Life for me has always been about opportunity. If I didn't think I had the opportunity to do something I certainly never missed it. On the other hand if I had the opportunity I spent a good deal of time figuring out how to explore that opportunity. Make sense?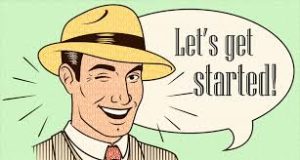 With all of this as a prelude let's get started. I've had so much help from my worldwide friends seeing racing in 73 countries before I headed to Zimbabwe. Zimbabwe would not disappoint. The help and support I got from these people could not have been surpassed. I think they spoiled me!
So how did THIS trip really come down?
Foreword
I travel a lot. Up until I was 23 years old I didn't travel much at all. I didn't fly on my first airplane until I was twenty-one. Now I travel all the time. If I had to guess I would say that I have flown on an airplane virtually every week since I started in business at the age of twenty-three. I love it. It gives me something to look forward to…..nearly every week. Africa is the most "foreign" continent to me and many Americans. With this being my third visit I can see myself coming back here a few more times.
Tuesday – December 6, 2016
Yesterday Carol and I flew back to Los Angeles from Panama City, Panama. It was a seven-hour flight. After just 20 hours at home I was on a plane bound for London departing from Los Angeles. However, my ultimate destinations was not London. I would continue on to Johannesburg, South Africa and then to Bulawayo, Zimbabwe. Yep, trackchasing country #74 was planned for Zimbabwe.
This had not always been the plan. Actually, Zimbabwe was supposed to be trackchasing country #73 not #74. I had planned to celebrate Carol's birthday in advance at a Christmas production up in Los Angeles on Wednesday, November 30. Then I would relax at home in Southern California until today, December 6.
However, at the nearly last minute an opportunity to trackchase in Panama came up. That plan called for us to be in Panama City, Panama from December 1-5. That meant we left immediately after Carol's birthday present of seeing the "White Christmas" musical for Panama. Then less than 24 hours after we returned from Panama I was off to the continent of Africa. That's how trackchasing works sometimes.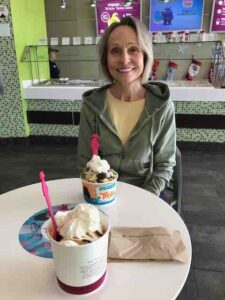 Carol and I had her birthday lunch at Yogurtland today. Then with the appropriate amounts of hugs and smooches we parted ways for the next 13 days. It will be a busy 13 days. I will be traveling around the world. Don't worry. It's what I do.
At 5:45 p.m. I boarded a Virgin Atlantic airplane bound for London's Heathrow airport. I was in for a 10-hour flight. Counting yesterday's seven-hour plane ride from Panama I will be flying for 57 hours in total before I get back home on December 18. I'll take it a day at a time. I have just one bag packed with exactly the right amount of clean clothes for each day I will be gone. How many people go on a 13-day trip with just one rolling carry-one bag?
The air travel plan is intense. The on land plan is intense. I've had some very good help with the planning of my Zimbabwe trip. I'll tell you about that as we go along. Right now I have to get some sleep on the plane. I have a six-hour layover in London during the middle of the day tomorrow. Then I'll be off on an 11-hour flight from London to Johannesburg, South Africa. As I said, don't worry about me. It's what I do.
Most people I run into think that trackchasing is about racing. It is. However, it is just as much about travel (seeing and experiencing stuff) and logistics (getting from point A to point B without depleting our retirement fund). This is what my hobby of trackchasing is all about.
Good night from somewhere out over the Atlantic Ocean.
Wednesday – December 7, 2016
I landed in London just before noon local time. With the magic of flying ten hours and the clock moving ahead another eight hours it was already mid-day. My connecting flight to Johannesburg, South Africa was not departing for nearly seven hours.
It was a bit time consuming at the Heathrow airport to move over to terminal 3 where my next flight was leaving from. I had to go through the entire security process again. Nevertheless, I am a very patient traveler. I know that this is what it takes to get to the prize.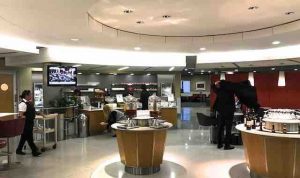 I spent most of the afternoon in the American Airlines Admirals Club. If you've got an airport layover that's about your best option. In the club I dined on linguini and carrot cake. I took a nap. I'll be encountering a 10-hour time change in Africa. I will need to sneak in all the sleep I can so I'm ready when the locals are ready!
Additionally, I answered emails. A good number of Procter & Gamble people are asking questions about my new car buying method. Have you checked that out? The very best day of the year is New Year's Eve for buying a new car. Here's the link: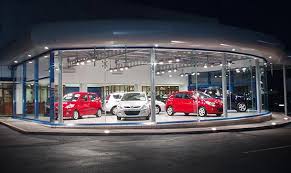 So you wanna buy a new car…..here's the best way to do it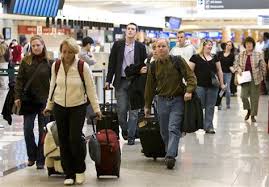 Did you know that airports are great for power walking? Yep. Everybody is scurrying about trying to catch his or her airplane. The terminals are long and wide. I can go on my power walks and nobody really notices. I'm sure some security person might be watching from the "eye in the sky" but I've never had any problems. Tonight I finished up my four miles for the day. I may not get to walk much when I'm in Africa.
There are a couple of things I don't much like about many European airports. Lots of times passengers have to ride shuttle buses from the terminal itself out to the plane. Apparently the airports are so full they don't have a gate and a jet way for each departing or arriving flight.
Additionally, London's Heathrow airport doesn't post the gate where the plane will be leaving from until an hour before departure. That was a problem tonight. When they finally did post the gate number for my flight to Johannesburg I was on the other side of the entire terminal with my power walk! I had to triple time it back to make the flight.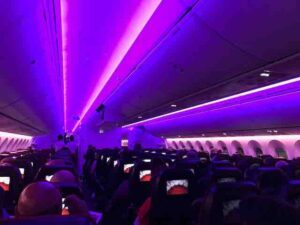 Then I was off for an 11-hour flight from London's Heathrow aiport to Johannesburg, South Africa. On the long flight I watched a series of movies. I had an aisle seat in coach. I got up about every three hours or so to take a break. As luck would have it the fellow sitting in the middle seat was about 6'5" tall. The poor fellow in the window seat only got up once during the entire 11-hour ride!
Good night from somewhere out over Africa.
Thursday – December 8, 2016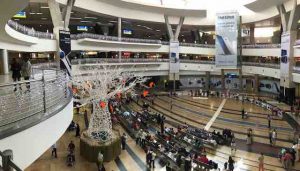 I landed this morning at about 9 a.m. The O.R. Tambo International Airport (JNB), in Johannesburg, South Africa is large and fairly modern. The flight distance from London to Jburg is 5,645 miles. That's about the same as flying from Los Angeles to New York…and back. However that will not be my longest flight of this journey. When it's time to head home the flight from Johannesburg to Atlanta will be 8,449 miles! That baby will have me on the plane for 17 hours. By the way, as of August, 2015, that's the fourth longest (miles) and second longest (travel time) of any commercial airline flight in the world.
My pre-trip research told me I would need a visa to enter South Africa. I didn't know how much that would cost. I was more than pleased to see that the visa allowing my entry into SA would end up being free. Shocking!
There is a lot of planning that goes into one of these trips. I don't think many people who follow my trackchasing hobby truly understand or appreciate that. However, if the planning isn't done well the trip won't be as much fun and it will cost more. I see trips my fellow competitors take and note the fun things that don't get included and the money they leave on the table. I've always been very good at the planning aspect of these trips.
Several months ago I had reserved a night's stay in Johannesburg. My ultimate destination was going to be Bulawayo, Zimbabwe. The best Friday morning flight I could get left Jburg at 6:25 a.m. and arrived at 7:45 a.m. That meant it would be best to stay in Johannesburg on Thursday night.
With such an early morning flight I didn't want to be staying very far from the airport. I figured I would have to be in line to start the check-in process by 4:30 a.m. or so local time. That's when I found out I could stay at a hotel that was attached to the airline terminal itself. That would be perfect.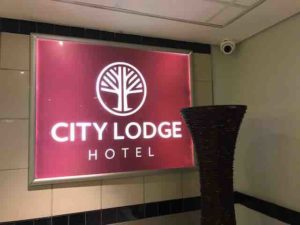 The City Lodge Hotel at the Jburg airport came highly recommended. For a bit more than a hundred bucks I could stay there. Considering the convenience of its location and the fact there would be no taxi/rental car expense this hotel fit the bill.
Several months ago I made a reservation. Mind you I don't publicize my plans in advance. I already give my fellow competitors so much information as it is that they don't need any more. Heck, they can just read what I post, follow the proven plan, and then they will have a great trip with almost no work needed to plan it.
When I landed in Jburg I was within 24 hours of tomorrow's flight to Bulawayo. That meant I could use a kiosk located in the terminal to get my boarding pass today. That would likely save some time tomorrow morning.
The airline food had been marginal. I was hungry this morning and tired. With a 10-hour time change from home I was even too tired to compute what time it was in San Clemente. It didn't matter anyway. I was in South Africa and I needed to be doing what South Africans were doing this morning.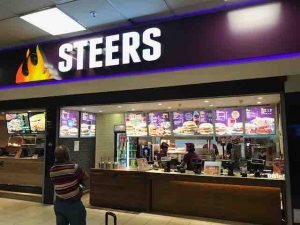 The interior of the JNB airport is like a huge shopping mall. They have a large food court as well. I selected a place called Steers. They served burgers, fries and the like. From what I could tell things in South Africa are relatively inexpensive by American standards. A very delicious double cheeseburger, excellent French fries and a 16.9 bottle of Diet Coke was just $4.84 U.S. By the way right now one U.S. dollar fetches 13.6 South African Rand.
Next up was trying to check into my hotel at the early hour of 10 a.m. They didn't have a room at that exact moment but I was able to get into a room about 30 minutes later. There was just one problem. I couldn't get an internet connection on my MacBook Pro or my iPhone. The internet is information. Information is power. Power over one's situation is a good thing.
Despite being dead tired and having already checked into one hotel room, I had to switch rooms. That solved the internet problem. I now had about 17 hours until I had to fly again. I would use almost all of that time just relaxing and sleeping.
The City Lodge Hotel was just what I needed. The room was nice, and with concrete walls soundproof. If I ever connect again in Jburg I would stay at the City Lodge.
Later in the evening I wanted to grab a quick bite to eat. I walked from my hotel back into the airline terminal. There I selected a pizza restaurant from the food court named Debonairs. Again, an excellent choice. I had a personal-sized triple-decker meat lovers pizza, a serving of sugar donuts with chocolate sauce and my trusty Coca-Cola light. The entire order was less than nine dollars U.S. The pizza was so large I could eat only half of it. I'll save the rest for my early breakfast tomorrow morning.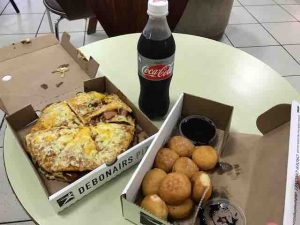 I've just come off of three months of very regimented eating. No sugar; very few carbs. I figured that would be difficult to maintain, and not very much fun, while visiting Panama and Zimbabwe. I plan to go back with that eating plan once I return to the states. However, while I'm gone I gonna eat comfort foods.  Yes, those are sugar donuts to be dipped in chocolate sauce.  You got a problem with that?
Today I was in contact with several Africans whom I have made friends with during the past several months. They were anticipating my arrival. I was too!
Good night from Johannesburg, South Africa.
Friday – December 9, 2016
Today is a big day. It is second in importance on this trip to tomorrow, race day. I'm flying from Johannesburg, South Africa to Bulawayo, Zimbabwe. Until I started planning this trip several months ago I had never heard of Bulawayo. That makes me wonder how many other cool places there are in the world that I have never heard of. I suspect there are lots.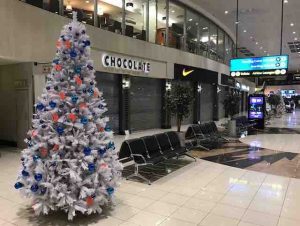 My flight leaves at 6:25 a.m. That meant a wake-up call of 4 a.m. When traveling in foreign countries you never know how long the check-in/customs process will take. If you don't plan for it the process will almost always take a long time. If you DO plan for it everything will go smoothly and you'll be waiting at the gate for an hour and a half so early in the morning. Today everything went smoothly….and I waited at the gate for an hour and one half. Nevertheless, if you're not early you're late.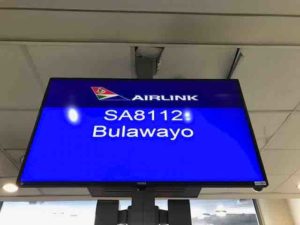 I have traveled a long way to get there, more than 11,000 miles. However, this last leg was the most important. If today's plane to Zimbabwe had canceled for whatever reason I would have moved over to plan B. What was plan B? Well, there were no more flights to Bulawayo today. I would have to drive or be driven from Jburg to Bulawayo. The driving distance was ten hours across both Africa and an international border. Locals had already advised me that a fellow with my demographics might not want to make such a drive. However, in trackchasing you do what you have to do.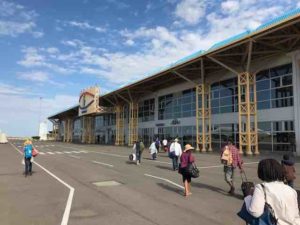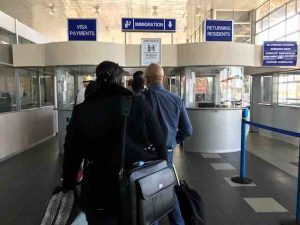 I landed on time at the Joshua Mqabuko Nkomo International Airport in Bulawayo, Zimbabwe. The first thing I would need to do was buy my visa for Zimbabwe. I could use my credit card. The charge was $30 U.S. The sign said Canadians were on the hook for $70 U.S. What was up with that?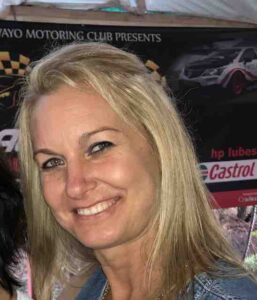 I was meeting a very special person at the airport. Her name was Frances Norman. What made Frances so special? She had volunteered to host me in her family's home for the next three nights.
These Zimbabweans didn't know me from Adam. What if I was an axe-murderer? That was a great gesture on Frances' part. She was waiting for me when I cleared the border control.
Before I go much further I want to tell you a few things that I think are very important. Over the three-day weekend I had the chance to talk to more local people than I think I have on any other international trip. I'll bet I talked to a minimum of twenty-five people for 10-15 minutes or more just one on one.
Everyone had a firm handshake and made strong eye contact. They had a lot to say about their country. They had questions of me regarding the whys and whats of trackchasing. I'll tell you a lot about those conversations. I hope I won't betray any confidences. I hope I have my facts straight. I hope I never offend anyone with my take on things. I would never ever want to do that.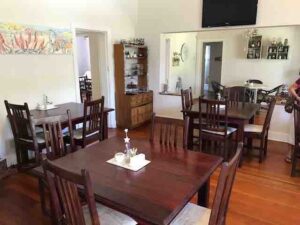 Frances and I made our first stop for breakfast at a quaint little spot where she was a regular. The weather was perfect with temperatures in the low 80s and no rain in sight. Frances warned me that the weekend was going to be "busy". Only after the Bulawayo portion of the trip was completed did I know what she meant by "busy"!
Our next stop was to run over to her house. Frances is married to Byron who would be in the big 3-Hour Endurance race tomorrow. Her son Dean would co-drive tomorrow.
Frances and Byron have a huge and beautiful home located on an acre and one-half in Bulawayo. They have a large swimming pool, a really cool "man-cave" and enough garage space to handle three racecars and their two passenger cars.
Frances showed me to my room. She explained that each day the domestic help would wash and iron my dirty clothes. Say what? In all of my international travels I had never had that perk. Were they trying to spoil this international trackchaser?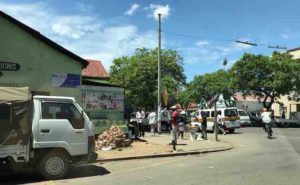 Next up Frances took me on a driving tour of Bulawayo, the second biggest city in Zimbabwe. By the way they drive on the left side of the road with ride hand drive cars. That comes from the British influence of years ago.
In my many discussions with the Zimbabweans I met I discovered they aren't too happy with their government. Actually that is not an unusual reaction but it seemed to be an even stronger point of view here. Most people think that President Mugabe has robbed the country and the people of their money. If the roads are any clue that is true. The roads were in pretty sad shape.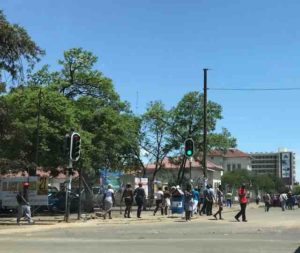 In California if a pedestrian steps off the curb you have better slam on the brakes and allow them to cross the street. However, in Zimbabwe pedestrians seem to be part of a huge real-life video game. There are "walkers" everywhere.
Frances was a "quick" driver. The pedestrians were pretty light on their feet as well. I'm going to call it a draw between Frances and the walkers. Nobody got run over and nobody slowed Frances down much either. She got me to every place we needed to be and I trusted her driving 100%.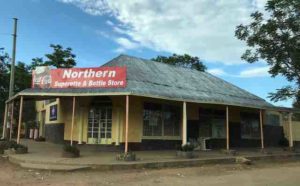 The downtown portion of Bulawayo was on the rundown side. You could tell the stores were old and many of the people I saw were barely getting by. However, everyone I met of all races was most polite and friendly. I was a little surprised to learn from Frances that a city of more than 600,000 people had no movie theatres.
Today, Friday was a registration and practice day at the racetrack. Following our tour of Bulawayo Frances drove me out to the track. I would learn the track opened all the way back in 1969. Then just a few years ago it was closed. During that down time the entire facility was looted of anything that was valuable. The track is now making its way back with good management from lots of racers.
Over the entire race weekend I was able to take a lot of pictures. If a car raced I have several shots of them in the pits and on the track. At a road course, it isn't all that easy to get in position to see the entire track in one view. The Bulawayo Motorsport Park is 3.49 kilometers in distance. It used to be longer.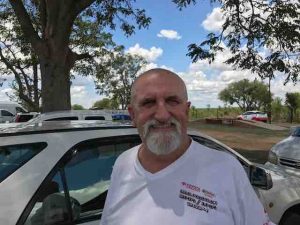 One of the first people I met was Patrick Furby. Patrick was the clerk of the course. He hails from Port Elizabeth, South Africa. It was fun talking to him about what it takes to make a race weekend happen. I know Patrick was doing a good job. I was around at the end of the weekend when lots of competitors came up to congratulate him on a job well done.
Patrick also took me on a ride around the track in the Toyota pace car. That was fun. He took me on a pretty quick lap. Patrick told me he was quite certain about the car's capabilities. I tried to act like I wasn't scared! Later I would ride in the pace car to start one of the heat races for the cars.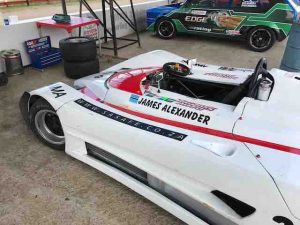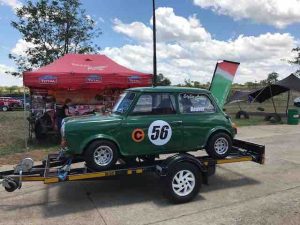 Some thirty-seven cars spread over 6-7 classes would compete. All of the cars would race at the same time. There were overall prize winners and winners by class. The cars ranged from high-powered Shelby Can-Am cars all the way down to British Minis and a lot of cars in between.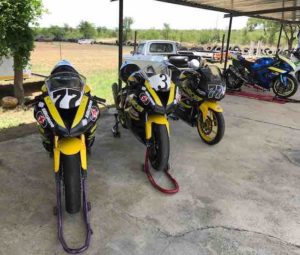 Motorcycles were racing this weekend as well. While the cars would have a 3-Hour Endurance race the "Superbikes" would have a 1-Hour Endurance event. It was amazing how fast the bikes were. They raced down into turn one at about 250 K.P.H. (150 M.P.H.) in the rain!!! Crazy! There were even a couple of female drivers competing. Yep. These riders were brave!
A racing team from South Africa had come to Bulawayo for the first time ever. They brought several Shelby Can-Am cars. They would ultimately win the 3-Hour Endurance race. Don't miss the photos.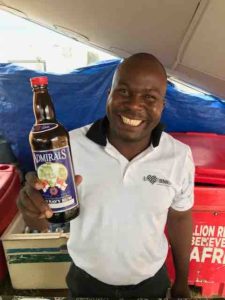 Another fellow I met, Albert, was the track bartender. What a friendly and engaging guy. Albert served shots of liquor for just a dollar a piece. He was kept busy all day and all night. I had some serious conversations with Albert about his family culture and the country's current plight. Albert promised to send me a photo of his family barbequing a goat on Christmas Day!
In the United States the state of Wisconsin is the biggest drinking state in the country. There is no contest. I don't know where Zimbabwe ranks within the continent of Africa when it comes to drinking. I wouldn't think anyone could beat them.
I was a part of their Friday night, Saturday night and Sunday pretty much all day drinking events. These folks can party. It looks as if everyone is great friends. They just enjoy each other and a little libation just makes the party more fun. Cheers!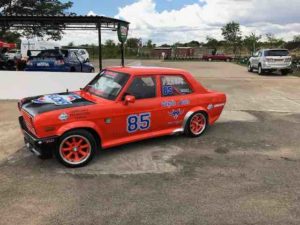 I'm going to give the best looking car award to Stylin' Auto's Darren Pragji. Darren's Datsun 1200 was a bright, shiny and beautiful orange.  He's been racing the same car for about ten years.  Most of Darren's clothing was orange too. Darren could not have been more welcoming. What a nice outgoing guy.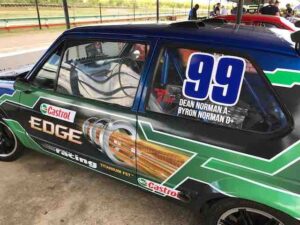 Of course, I was rooting for the #99 VW Golf racecar. Byron and Dean Norman drove it. I was staying at Byron's (and Frances) house. Byron has a long history of competition having represented Zimbabwe in international shooting competitions. They've got a new new race car being readied for next year. This year's car will be turned into a dragster for next year.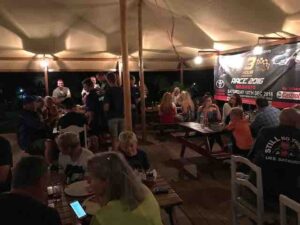 When all of the registering and practicing was finished on Friday everyone moved over to a dining hall for drinks and pizza. The live music there was excellent. Everyone mingled and renewed their friendships.
This group races about eight times a year in Zimbabwe. Four of the races are at the track in Bulawayo and four are up in Harare the capital and largest city in Zimbabwe. So, at least eight times a year these racers get together. However, the 3-Hour Endurance race is the biggest event of the year.
Remember I was working with a 10-hour time zone difference. I had been at the track at about noon. We left at about 6 p.m. Then we partied and drank adult beverages until later into the evening. By the way, the wood-fired pizza was some of the best I had ever had.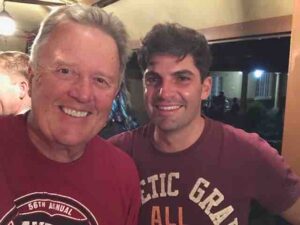 Then I ran into an Australian named Daryl Archibald. He kept buying me doubles. The next day he and I would discuss some of Zimbabwe's country opportunities. Daryl had some very well reasoned positions on lots of topics.
At the end of the day I was one tired puppy. As Frances had warned it was going to be a busy weekend. I didn't know what she meant at the time. As the weekend wore on I was finding out.
Good night from Bulawayo, Zimbabwe.
Saturday – December 10, 2016
Most racing in the United States is done on oval tracks. Almost all of that racing is done at night. However, in countries where racing happens on circuit tracks the races are almost exclusively conducted during the day.
I would say that I typically show up at a racetrack at about 7 p.m. I'm usually out of the track by 10 p.m. or so. However in Zimbabwe it was going to be different, quite different.
Francis told me we were in for a long day. What did she mean by a long day? We left the house at 6:30 a.m. We needed to be at the track before 7 a.m. when the first event was scheduled to begin. I found out during the day that we wouldn't leave the track until midnight tonight. Let me tell you this. Being at a racetrack from 6:30 a.m. until midnight is a very LONG day.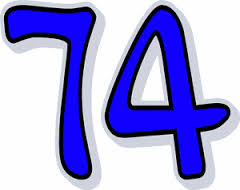 After today I will have seen racing in 74 different countries. I've had some fantastic experiences doing that. However, I have not had the opportunity to talk with so many people one-on-one as I did in Zimbabwe. When you spend 10 or 15 minutes talking to so many people you can really get to know them. You can hear their frustrations and concerns as well as their motivations for doing what they do in the racing business. I can tell you that I enjoyed each and every one of these conversations to the fullest.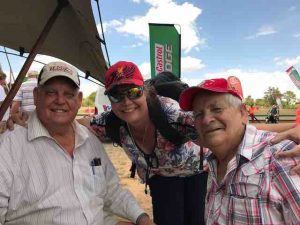 I got to meet a fellow by the name of Mannie de Villiers (left). Mannie's father won this race all the way back in 1958. As a matter of fact Mannie won the 3-Hour Endurance race on two different occasions himself. He and I sat in the concessions area while he told me a complete history of racing in Zimbabwe. Of course I wasn't familiar with some of the drivers and locations he was talking about but it was just fun to try to absorb what he was telling me. Another gentleman, Bobby Dixon (right) the track's unofficial racing historian, also provided tidbits of historical information. The 3-Hour Endurance race had been contested at other tracks besides Bulawayo Motorsport Park. The track first opened in 1969. Its original name was the Breedon Everard Raceway. However, due to the changes in Zimbabwe's political landscape the track's name was changed to a Bulawayo Motorsport Park in the last few years.
Today's racing schedule called for two heat races for both the cars and the superbikes. Each heat would be eight laps. Some of competitors with the cars came to race only the sprint (heat) races. Others came only for the 3-Hour Endurance race.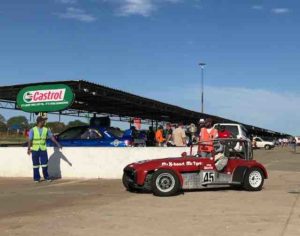 At most tracks that I visit each race includes the cars in a single class only. However today there were actually six classes of racecars at the track. This included the categories of Sports A, Sports B, Saloon A, Saloon B, Saloon C and Saloon D. I really wasn't sure how each class was divided up. However, I did know this. In both the sprint races as well as the 3-Hour Endurance race all cars at the track were eligible to compete at the same time. That was most unusual. I honestly can't think of a single track I've ever been to in the past where that was the case.
I often marvel at the fact that despite having seeing racing at nearly 2,300 racetracks that I still encounter unique things offered at a track that I have never seen before. The Bulawayo Motorsport Park offered something I had never seen before. It was a pretty practical idea.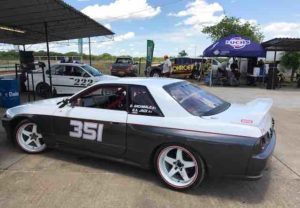 Most of the drivers have their names printed on one of the side windows of the car. Most of the racing teams would employ two drivers to complete the 3-Hour Endurance race. There was something most unusual about how the driver's names were displayed on the cars.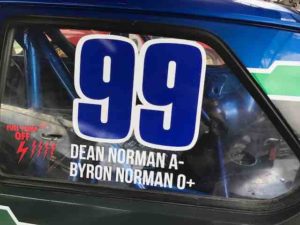 Just following the driver's name was a designation such as A- or O+. No, these were not the grades the drivers got on their college examinations. They were the driver's blood types! Yes, it is most amazing on how many things I see for the very first time when I visit these racetracks.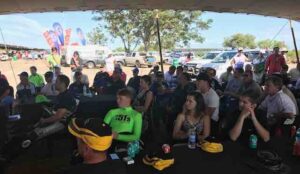 It was nice to sit in on the driver's meeting as well. The clerk of the course Patrick Furby officiated. Also Stuart Young the racing group's president spoke to the drivers. He even introduced me to the group of competitors. He told everyone that I made it all the way down to Africa "on my own steam". I took that to mean that he was telling the drivers that I paid my own way. Stewart was absolutely correct on that one.
After the nice introduction by President Young lots of people came up to say hello. I talked to several folks from South Africa, a young woman from Botswana and even a driver who would come all the way from England to race today. Again, lots of nice people.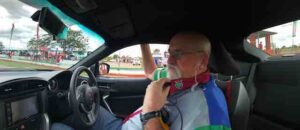 During the day I walked up and down pit road examining the cars.  I talked to the drivers and pit crewmembers. Patrick took me on a couple of rides around the track in the pace car. I also rode in the pace car as we paced the field for one of the sprint races for the cars.
I had a good time talking to Albert the bartender. He told me a little bit about his family's culture and how they celebrated Christmas. I can't recall meeting a more positive person than Albert who was quick with a smile as well as the recommendations on the best run in his liquor arsenal.
Over the course of three days a common theme came out of my discussions and conversations with so many people. The economy in Zimbabwe is not doing well. The government has imposed a limit where folks can only withdraw a maximum of $50 per day from their bank account.
Can you imagine having $1,000,000,000 dollars in your bank account and only being able to get at $50 dollars of it each day? The Zimbabwe government has just issued, in the past couple of months, a "Bond" that is designed to replace U.S. dollars. From what I am told it appears that the government has somehow confiscated the U.S. dollars for their own use. The citizens that I talked to seemed to believe that the government bond is nearly useless and of no value. I'm not sure how that is going to turn out.
The government of Zimbabwe also garnered some negative press a few years ago when they nationalized most of the country's agricultural forms. These farms were primarily owned and operated by whites. By the way the white population in Zimbabwe is only about 0.2% of the entire population. One fellow told me that his family was given 24 hours to leave their family farm of more than 60,000 acres. When they didn't do that as exactly described by the government they were jailed for a few days!
I was also told that today most of those farms are of little agricultural value. The government gave those farms to people who had little or no farming experience. Zimbabwe used to export a good deal of their agricultural crops. Now with limited farm production they are forced to import the very crops they grew in abundance just a few years ago. Just to be clear my Trackchaser Reports are not meant to be political statements. It's just that so many people approached me with the same story that I felt compelled to tell you about it.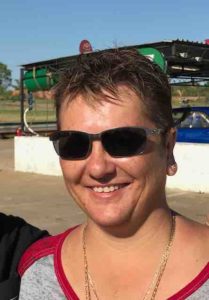 The superbikes would end their day with a 1-hour endurance race. This gave me a chance to meet up with Jenny O'Sullivan. Jenny was my very first contact many many months ago when I first started exploring a trip to Zimbabwe. Today her son Glenn was competing in the 250 cc class of superbikes.
I could tell that Jenny was a most friendly and caring person. She was "best mates" with Frances. Later in the trip Jenny would bail me out of an international currency crisis created by the lack of U.S. dollars in the Zimbabwe economic system. Thank you for that Jenny!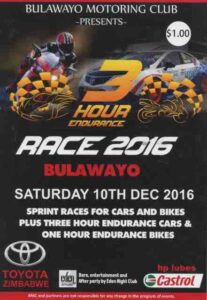 The 3-Hour Endurance race for cars started at about 3 p.m. Some 37 cars were in the field. I watched the start of the race from pit lane just behind the starter's stand. The Starter, Dave Woods, allowed me to stand just behind him for better photographs. Dave was a real good guy and offered his welcome from Zimbabwe.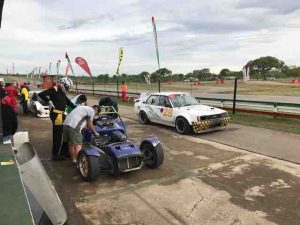 As mentioned most of the cars were going to be driven by two drivers. At about the 1 ½ hour mark the cars started entering the pit area. They switched out the drivers as well as refueled for the balance of the race. These were not exactly NASCAR pit stops as a first driver had to get extricated from the car. Then the second driver had to get settled in.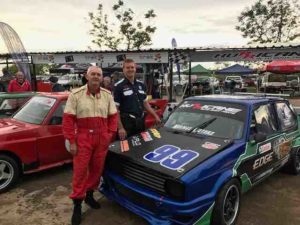 I was rooting for the combination of Byron and Dean Norman to do well. I was staying at their house! Their previous best finish in the"3-Hour" was ninth place. Today they ran as high as third before finally finishing fourth overall after running out of gas with just a couple laps to go. The winner of today's race completed about 125 laps around the 3.49-kilometer course. Please don't miss my YouTube racing video from today's action.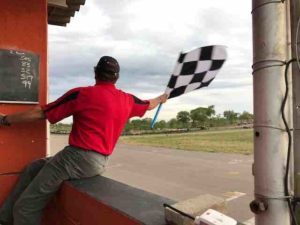 Racing wrapped up at about 6 p.m. From that point on the pit crews packed their racecars onto the haulers. Quite a few race teams then broke out their coolers and began to bench race with their friends and fellow competitors. I could tell the teams really got along well together. They enjoyed their adult beverages and the camaraderie. We left the party at midnight. Lots of the folks there were still going strong at that point.
Let's think about this for a moment. We had arrived at the race track at 6:30 a.m. It rained throughout the day off and on. Now we were leaving the track at midnight. Folks, that's a full day especially when the "prize giving breakfast" would start up tomorrow morning at 9 a.m. I enjoyed every minute of seeing racing at my 74th different country. So far this has been a very unique and memorable experience. As time went on it would get to be even more so.
There was one other thing about tonight's party that I found memorable. Remember the racing ended at about 6 p.m. Partying afterwards at track went on until past midnight. The closest restrooms were a very long walk away in the dark.
For a man that's not really a problem. We know how to handle those situations in our "own" way. Get my drift? However what I found most impressive was the ladies could handle the drinking and the lack of restroom facilities in the same fashion as the men. Get my drift? That was impressive!
Good night from Bulawayo, Zimbabwe.
Sunday – December 11, 2016
Granted I wasn't the youngest person attending races this weekend. However, several people weren't too far behind me for time spent on this earth. We had partied late into the evening on Friday as well as Saturday night. Now everyone was up early for the "prize giving breakfast".
Because I was riding with Francis, one of the organizers of breakfast, we needed to get there just a little bit earlier than everyone else. That meant a little bit less sleep. However Francis and everyone else that I saw partying deep into Saturday evening was at the breakfast and ready to go. These people were amazing. By the way Frances had warned me in advance we were going to have a busy weekend. She was right!
In America we might call the prize giving breakfast the end of the year banquet. The prize giving breakfast is exactly what it says. The event took place in a large permanent tent like building. There were a series of roundtables with white tablecloths in a very upscale setting. They had live music and Champaign at the tables. We all drank mimosas.
I sat at the Norman racing table. A nice buffet breakfast was served. Then we got down to the serious task of recognizing the super bike riders and the car racers who have done well in yesterday's endurance races.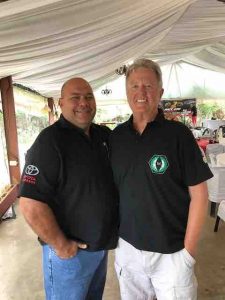 Martin Pretorius was the master of ceremonies. He did a wonderful job. Martin has quite a sense of humor. Later that day he and I would have time to talk and meet with each other. He was most interested in what I was doing as a trackchaser. We both had lots of opportunity to compare how things are done in each of our countries. It was a real pleasure talking to Martin.
Another fellow I had a good time talking to was Bryan Evans. Bryan works with the Norman race team. He had some really hair-raising stories to tell about life in Zimbabwe. Nevertheless, despite some significant setbacks he was about as positive about the entire situation as anybody I met.
Unfortunately, I didn't get everyone's name that I talked to or who was responsible for this weekend's racing as well as the prize giving breakfast. I do know this about these types of events. It takes a lot of planning and hard work from the folks behind the scenes. Although I didn't get a chance to meet and talk with each of you I wanted to compliment you. You all outdid yourselves.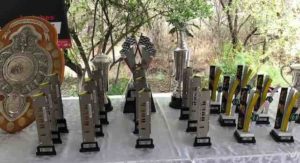 The trophies and awards that were presented to folks were some of the most unique I've seen anywhere. Finishers in the top three of their individual class as well as in the overall results were presented their hardware. They all stood atop the podium to the applause of everyone in the audience.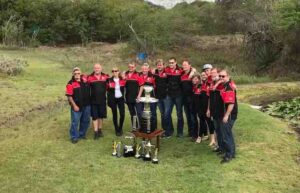 The biggest award of the day was to the winner's of the 3-Hour Endurance race. The guys who won that race had come up from South Africa. It was their first visit to Bulawayo. They won the race driving a Shelby Can-Am car. Mannie de Villiers was the trophy presenter. Mannie's dad won the first event all the way back in 1958. Mannie got quite emotional remembering the old days when his father was racing and when he competed. It was a most heartfelt tribute to his father.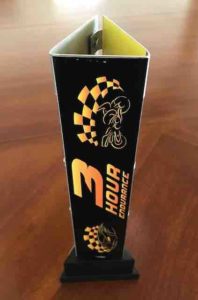 Toward the end of the presentation I was surprised when they asked me to come up and accept a beautiful trophy and award for my just being there. I had a chance to briefly address the group of about 200. I told them a little bit about my trackchasing hobby and how special visiting Zimbabwe, my 74th trackchasing country was.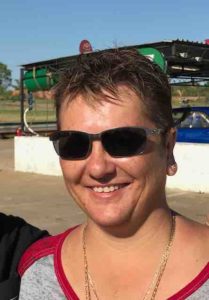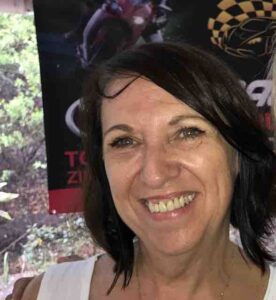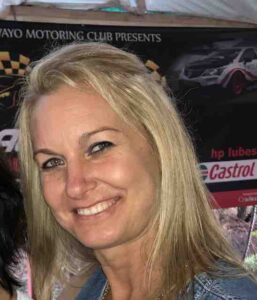 I mentioned that Jenny O'Sullivan was my first contact when I begin the discovery process of coming to Zimbabwe. I told everyone that Leonora Young had been there to answer all of my questions and provide really good advice so that I could get the maximum enjoyment from my trip. I also thanked Frances for opening up her home with a great place for me to stay for the past three days.
I suspected that these women and several others were behind the great organization that supported the racing and today's breakfast. I mentioned that when something needs to get done you can ask a man and he will talk about it. However it is the women who it will actually make things happen.
Yesterday, when Stuart Young had introduced me at the driver's meeting lots of folks came up afterwards to say hello and greet me. Today when I had a chance to speak for a minute or two in front of the group even more people came up afterwards to say hello, take photographs and wish me well.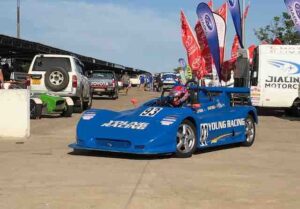 Stuart Young, Leonora's husband, is the president of the Bulawayo Motor Racing Club.  He and his son Levi drove the Young Racing car in the 3-Hour. I could tell from talking to Stuart over the weekend that it has been a lot of hard work to get the track back in order after vandals had pretty much torn the place down. Again, the work that it takes to make something like that happen is never fully understood and often never fully appreciated. I offer my thanks to Stuart and his gang for making sure that auto racing in Zimbabwe continues its rich tradition.
The prize giving breakfast started at 9 a.m. After a couple of hours of award giving and recognition all of the key players in the group went into "party mode". For the next 6-7 hours we all relaxed with our favorite adult beverages, told stories, met people and simply had a good time.
As I've mentioned I've never had as many direct one-on-one conversations with so many people in any of the other countries that I visited. I met more than 25 people and talked to each one of them for 10-15 minutes or more. Unfortunately I didn't get everyone's name. If I had I would be mentioning them in my review.
The initial reaction from more people than not to my trackchasing was something like this. "So let me get this straight. You travel the world seeing racetracks?" Once that they understood that that was truly the case they seemed to internalize the idea, shake their head in the affirmative and then give me their approval. From that point we talked as if we were long lost friends. The local people had a lot to say. It truly was a lot of fun.
At about 6 p.m. a group of twenty folks or so drove over to a local restaurant for a bite to eat. The party continued from there. I could tell that people were starting to slow down just a bit. How could they not? Folks were beginning to say their good-byes as most of the racers began to make plans for going back into "civilian" life.
So many people had helped me with information about Zimbabwe. I only wished I could return the favor. I stand ready to offer any advice and information that I can for folks who might be considering a trip to the United States. It's a great place to visit. Send me your questions. I'll hook you up!
Tomorrow is getaway day. I would be leaving Bulawayo and riding up to Victoria Falls for the major touring portion of this trip. I always try to make it clear that it is auto racing that brings me to these exotic locations. However it is the meeting of the people and seeing the local attractions that will be the most long lasting memories for me from these trips.
Good night from Bulawayo, Zimbabwe.
Monday – December 12, 2016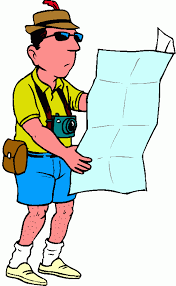 Today I switch from "race fan" to "tourist". I'll be leaving Bulawayo after three great days for what I expect to be another three great days of touring in Victoria Falls, Zimbabwe. In "Vic Falls" I expect to do some wild animal safari touring and more.
However, my morning was not without some challenges and surprises. There is one thing about foreign travelling that can nearly always be expected. Things won't work like they do at home.
In a way that's not a problem at all. I can't imagine anyone who goes on vacation and expects where they are visiting to be exactly like home. If they did then why leave home right?
All during this trip I have been using my Visa credit card in first South Africa and then Zimbabwe. No problems whatsoever. It wasn't that long ago that we would visit foreign countries and have problems with needing a credit card "pin number". Americans don't use pins. In recent years and now especially with "chip" cards I haven't been asked for a pin number to use my credit card in a foreign country.
This morning Frances and I went shopping for some gifts. We found a spa where I could get some gift certificates for the Zimbabwe ladies who had helped me so much. However, when I went to pay for them the retailer's machine asked for a pin number. I didn't have a pin number!! NONE of my credit cards in my entire money clip worked. I'm suspecting the credit card machine/retailer might not have been up to speed. I don't know that. It's only a guess.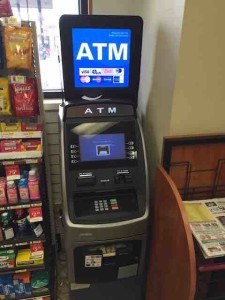 My fall back position was to go to a bank. I could get cash from an ATM machine there right? All during the past weekend local folks have been telling me there is a "cash shortage" of American dollars, the primary currency used in Zim. They told me the most they could get out of their bank accounts was $50 U.S. each day. They could have thousands or millions of dollars in their account and the MOST they could take out daily was fifty dollars.
Well, I don't have ANY money in Zimbabwe bank accounts. When we showed up at the bank they couldn't give me any U.S. dollars. The bank manager told me their ATM was ALSO out of U.S. dollars! No dollars for Randy.
The retailer had already given me the gift certificates. My credit cards wouldn't work. I couldn't get any ATM money. I didn't want to spend the cash I did have because I didn't know for sure if the safari tour operators would accept my credit cards up in Victoria Falls. I was in a bit of a pickle.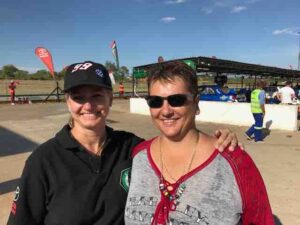 That's when Jenny O. came to the rescue. She could pay for my gifts AND the breakfast I had hoped to buy this morning for both Frances and Jenny as well. Here I was trying to buy these things and now my FRIENDS were buying their own gifts! We agreed I would use a bank transfer to get things straight when I got home. I wasn't too confident that a bank transfer would run smoothly either. Nevertheless, I was running out of options.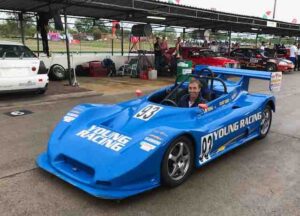 The main transportation plan today was to have Levi Young (above), son of Stuart aka Sonny and Leonora drive me the five hours up to Victoria Falls. That was most convenient since Levi lives up in Victoria Falls. I said my final good-byes to Frances and Sonny and Leonora as well as Patrick F., the clerk of the course. Yes, if you think all of this was a "family" affair of close friends you are right.
After the morning's cash snafu our drive up to Victoria Falls went smoothly. I felt confident that Levi, a 3-Hour endurance racer who drives at speeds reaching 246 K.P.H., could handle these African roads. However, the drive was not for the faint-hearted.
First of all, Zimbabwe's roads are in poor shape. The recent rains only made the potholes bigger. In Bulawayo the potholes were bad. However, there was something a little more troublesome on today's drive to Vic Falls.
The road was populated by hundreds of cows and goats. I've seen "free range" signs in the American West. However our type of free range is nothing like what they have in Zimbabwe. The cows and goats roam freely and take their sweet time leaving the road. This would not be a drive I want to make in the dark.
I heard several stories from the people I met  about police corruption. I did encounter several police roadblocks. For all but one time we were allowed to pass without even stopping. Today the police stopped us with an unusual request. They wanted Levi to take one of the policeman's friends up the road a ways. Levi accurately explained that there just wasn't room in the car with all of the people and luggage we were carrying. Can you imagine being stopped in the U.S. by a policeman and asked to take one of their friends to the next town?
It wasn't long before we were pulling into Victoria Falls, Zimbabwe. Victoria Falls is a tourist town. I was staying here for the last three days of my African trip. I had not been able to reserve any of the local attractions in advance. However, as Leonora accurately predicted, the hotel could set up all of the tours I needed.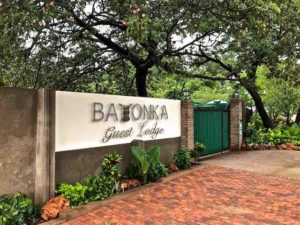 A few months ago Leonora had made reservations for me at the Batonka Lodge. The lodge opened just six months ago in June 2016. Already during that short time of operation the Batonka Lodge has moved into the #1 rated TripAdvisor hotel position in all of Victoria Falls. That's impressive.
It is been fun making the drive up from Bulawayo to Victoria Falls with Levi and his girlfriend Jaime. Any time you can spend talking with local folks is a good time in my international travel experience.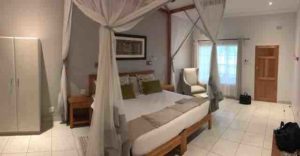 Checking into the lodge was easy. When I saw my room I was most impressed. Don't miss my photographs from the Batonka Lodge. If you ever make it to Victoria Falls I'm sure you would love staying here.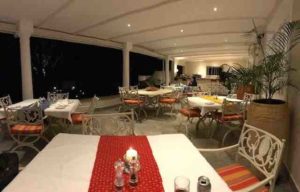 I wrapped up my evening with dinner at the hotel. They serve dinner on a veranda overlooking their property. The food is great. The service was outstanding and the prices are more than reasonable. The Batonka Lodge was a real winner.
I consulted with the hotel staff as to which activities could best fit into my schedule over the next two full days in Victoria Falls. We came up with a robust plan. Tomorrow morning I would take a canoe trip down the Zambezi River, and finish my day with a sunset cruise offering unlimited food and drink. The next day I would tour downtown Victoria Falls, go to the national park to see the falls up close and finish with a night game drive, which included dinner in the bush. This was all going to be a perfect way to experience Africa up close and personal.
Good night from Victoria Falls, Zimbabwe.
Tuesday – December 13, 2016
I am so lucky to have a hobby like trackchasing. It takes me all over the world. Being around racing has been fun since I was a young boy. Now as an adult the racing is still fun. However, when the racing is finished it's time to explore new cultures and geographies. It's always time to meet new people. I've now done this in 74 countries. Each and every one has been special.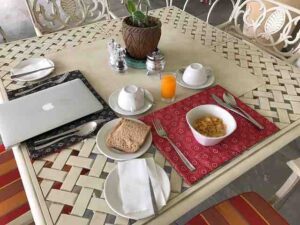 Today started with an early morning breakfast at 6:30 a.m. The Batonka Lodge was most accommodating. I had a 7:10 a.m. pickup for my canoe trip. They were more than willing to serve me a top-notch breakfast some thirty minutes before they officially opened for breakfast.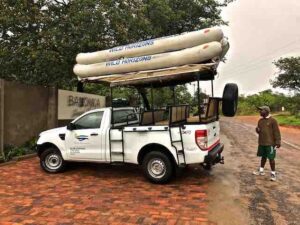 Soon I was off for the canoe adventure. Today there would be three guides for just three sightseers. It was just me and a couple from South Africans who were on their honeymoon. The groom was a professional rugby player and had played against the famous "All Blacks" team from New Zealand. That was impressive.
When I visit these foreign countries it's important to me to see as much as I can. I'm a pretty adventuresome traveler. The canoe trip was an adventuresome activity.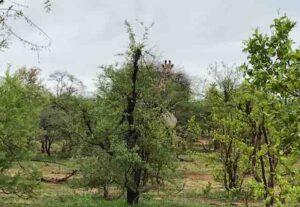 From the time our guides picked everyone up it was more than a one-hour drive through the Zambian National Park. During the overland trip we saw lots of African wild animals. This included impalas, giraffes, warthogs, guine hens, vultures and monkeys to name a few.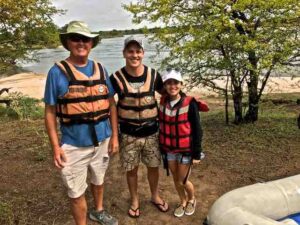 When we reached our embarkation point it was time to launch our canoes. These really weren't canoes by my definition. In reality they were small rafts. However, if our African guides were calling them canoes, then that is what they were.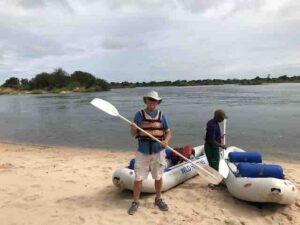 There were three canoes. I traveled with one guide. The South African couple had their own canoe. The third and final boat hauled our third guide. Off we went on our wild Zambezi River adventure. The Zambezi River is the fourth largest river in Africa. On one side of the waterway is Zimbabwe and the other is the African country of Zambia.
You won't want to miss the photos and videos of this adventure. My boat led the parade. I was paddling in the front seat and my guide was just behind me. We paddled through several level 2 rapids. There are six categories or classes of rapids. Level 2 is labeled for novices. That was about right for our group today. By the way a level 6 rapid is categorized as causing serious injury or death!
Many years ago son J.J. and I went on a father/son seven-day rafting trip in the Grand Canyon of Arizona. For the longest time J.J. said that was his favorite vacation of all time. During that trip we traversed some level 5 rapids but in 8-10 person rafts.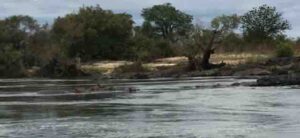 Today we "canoed" 10 kilometers in distance. We went through several rapids. We saw two types of wild animals. There were lots of hippopotamuses and crocodiles. The hippos were almost fully submerged in the water not far from the shore. We tried to steer clear of them so as not to create any danger. I have not done a lot of canoeing. I'm pretty sure I will be pretty sore tomorrow!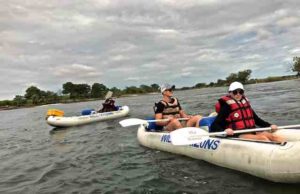 The canoe trip allowed me to make my first ever visit to Zambia. Our guide told us that the border between Zimbabwe and Zambia ran pretty much down the middle of the river. At times we were on the Zambia side of the Zambezi River. Although my passport will never prove it I was legally in the country of Zambia for a brief time.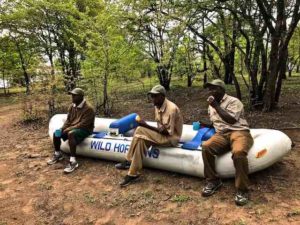 When our trip was finished we came ashore and our guides prepared a wonderful lunch for us. We dined on beef kabobs, chicken and pork among other delicacies. We tracked elephant footprints and elephant droppings but we didn't see any elephants. Overall, this was a great morning trip. This is why I tell you that trackchasing is a travel and logistics hobby as much as it is a racing hobby.
By mid-afternoon I was back to the Batonka Lodge. It was naptime! Canoeing over ten kilometers was a good workout. However, I wasn't done for the day just yet.
I had scheduled an evening sunset cruise. However, with a 90% chance of rain there would be no sunset. I was quite lucky with the rain. It had rained all night. With the canoe trip the guides were concerned the Zambezi National Park might be closed because of impassible dirt roads. It was open. It didn't rain during the canoe ride. Then after I got back to the lodge it poured. At 4 p.m. I was being picked up for the evening cruise.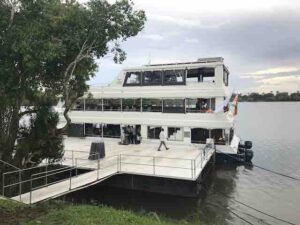 The cruise was a laid back affair. There were two levels of tier pricing. The lower price was $65 for the two-hour cruise. The higher price was $90, which I had been told, included more premium liquor brands. I had chosen the less expensive cruise option. When we boarded a family of four from Australia and I were asked to wait while the other eight guests boarded the boat.
Soon we were being told we had been upgraded to the higher-level food and drink offering. Everyone was pretty happy about that. The woman in charge told us this was our early Christmas present and we shouldn't mention it to the other guests. I'm hoping those quests are not reading this report!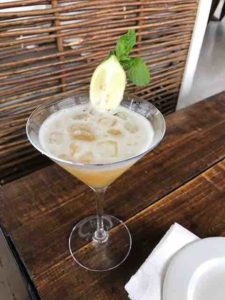 Overall, I'm not much of a drinker. However, if I am not driving I've been known to enjoy a "beverage or two". The South African couple from this morning's canoe trip had taken this cruise last night. They heartily recommended the whiskey sour drink. How could I pass that up? I had three until I switched to a few other liquors.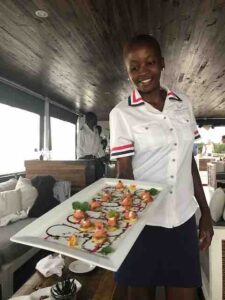 When you are lucky enough to drink as much as you want and eat as many appetizers as you want and drift down a river like the Zambezi on a comfortable evening in December then….you are lucky enough. I realize that my lifestyle makes me quite fortunate. I worked hard to get where I'm at. I never take it for granted and respect everyone along the way.
Tonight I met a family from Mauritius. There was also a family who had landed just this morning from Australia. An American couple from both Maryland and Wisconsin were touring Africa. This was a group of world travelers who were quite comfortable meeting other people and enjoying what the continent of Africa has to offer.
After a most delightful cruise I found myself back at the Batonka Lodge. It has been a wonderful touring day with activities lots of folks might never get to do.
I conferred with the manager of the lodge on the best activities for tomorrow. After eating and drinking to my heart's content I passed on having dinner at the lodge. When I returned to my room the mosquito net was already draped around my bed. The Batonka Lodge is a luxury accommodation. Leonora, from down in Bulawayo had done a wonderful job in picking this place.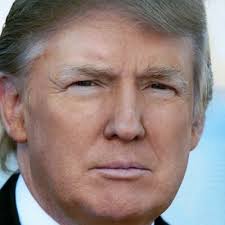 Everywhere I go people keep asking me what I think about Donald Trump. So many of these international travelers know more about American politics than lots of Americans!
Good night from Victoria Falls, Zimbabwe.
Wednesday – December 14, 2016
Today is my last full day in Zimbabwe. I wanted to make the most of it. Breakfast at the Batonka Lodge is wonderful. They go out of their way with superior service.
The hotel manager had good news for me at breakfast. Tonight's "evening game drive" was on. Yesterday, I had been told I was the only one signed up for it. They needed a minimum of five guests or they would cancel the drive. Had the game drive actually been canceled my back up plan was the popular La Boma dinner and drum performance.
Following breakfast the hotel desk called their private driver to take me into downtown Victoria Falls. The distance is only about a mile. It was raining lightly. I'm glad I took a taxi. When I finished this morning's tourist attraction my pedometer read "4 miles".
My first stop was at the post office. When Carol comes along on these trips she loves to send post cards back to the folks at home. When she's not with me I do my best to find cards to send back to her. Often times the seemingly simple task of sending post cards is difficult. As we get more and more into the digital age post cards are becoming less and less available.  Stamps can be hard to find too.
Nevertheless, today's post office was selling both post cards and, of course, stamps. Each card and each stamp sold for one-dollar U.S. I "wrote my cards" inside the post office and dropped them in the mailbox outside. We'll see how long it takes them to reach their addressees in the United States!
I also had a chance to say hello to Levi the fellow who had driven me up from Bulawayo a couple of days ago. He and I had some business to transact. We had to get the "U.S. dollar cash problem" I had earlier in the trip sorted out. I was impressed with Levin's "bush vehicle".
There were a million (maybe two million) local vendors hawking their local wares. They guys, they were all guys, do not give up. Like lots of folks in their positions they start out trying to sell their goods at very high prices. They end up, if the buyer has the patience to wait them out, selling their souvenirs at much lower prices.
Actually, none of the things they were selling appealed much to me. However, I did end up buying a couple of items simply because I came from sales and as Carol says, "A salesman will buy anything". So?
My first purchase was some Zimbabwe currency that has been devalued and replaced over the past few years. A series of seven bills in denominations from $5 to one BILLION dollars was being offered at $15 U.S. for the package. I ended up getting two of these packages PLUS an extra billion dollar bill for six bucks. All but the one one billion dollar will go to the grandkids as their souvenirs. They will be Zimbabwean BILLIONAIRES!!!
My other souvenir purchase came out toward the falls in Victoria Falls. I bought a small stone statue titled the "Thinker" that I really wanted for myself but will likely be a present for Carol. The fellow started out asking twenty bucks for it before I went into the Victoria Falls National Park. When I left the park the guy was waiting for me! No, they don't give up around here. The vendors are all extremely polite but relentless.
I offered him three dollars for his statue. Of course, my offer was met with ridicule. I told the guy that he would react like that. He smiled. I stuck to my initial offer and he began to lower the selling price. We finally agreed on four bucks for his "thinker" statue. I suspect other tourists paid more for the item and some paid less.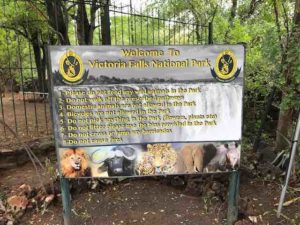 My primary purpose of being in town was to see the famous Victoria Falls waterfalls. I guess if you come to Vic Falls you shouldn't miss the actual waterfalls themselves. I will tell you that I wasn't expecting this attraction to be as good as it was.
Admission to the Victoria Falls National Park was $30 U.S. That seemed a little steep since the entire La Boma Dinner and Drum show was only $40. Additionally, residents of Zimbabwe and nearby African nations were admitted for substantially less. However, it was what it was.
Here are some notes about Victoria Falls from Wikipedia:
"Victoria Falls, is a waterfall in southern Africa on the Zambezi River at the border of Zambia and Zimbabwe. It has been described by CNN as one of the Seven Natural Wonders of the world. While it is neither the highest nor the widest waterfall in the world, Victoria Falls is classified as the largest, based on its combined width of 1,708 metres (5,604 ft.) and height of 108 metres (354 ft.), resulting in the world's largest sheet of falling water. Victoria Falls is roughly twice the height of North America's Niagara Falls and well over twice the width of its Horseshoe Falls."
I've been to the famous Niagara Falls, from the Canadian side, many times. Those falls are impressive. I would have to say that the falls in Victoria Falls gives the world famous Niagara Falls a run for its money.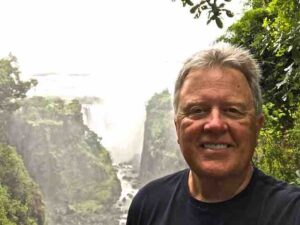 There are about 15 viewing points where tourists can observe and take pictures of the falls. At the very end is the famous bridge connecting Zimbabwe to Zambia. Let me give you a heads-up. Don't miss the photo album. It's a lot cheaper than flying yourself to Africa to see everything I saw.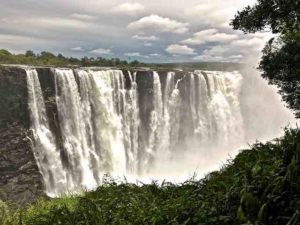 I must let you in on a secret. Some tourists are incredibly stupid.  At the end of the tour there were several points where visitors can walk right up to the edge of the cliffs to get a better view. Lots of tourists wanted to stand within a foot or two of the several hundred foot shear drop-off. I've got to imagine that many such tourists meet their demise by doing this. Stupid stuff. However, if their behavior opens up a middle seat on the airplane ride home I'm not going to complain. How can people be so idiotic?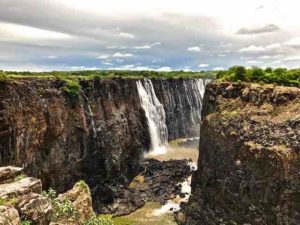 My goal each day is to walk four miles or more. My iPhone pedometer registered exactly four miles when I left the park. The Batonka Lodge manager had recommended I stop at the Outlook Café for lunch following my tour of the falls. I enjoy taking the advice of locals.
I stopped at the Outlook Café for a great view of the river and canyon that separates Zimbabwe and Zambia. The food wasn't that great and was a bit overpriced. That's not unusual at most restaurants that offer such outstanding views. From there it was back to my lodge for a short nap. I'm really looking forward to tonight's game drive.
In a way I wasn't expecting a lot from my late afternoon/evening games drive. This was the beginning of the rainy season. I had been told with rain comes increased vegetation making it difficult to see the animals. Nevertheless, the game drive was one of the main highlights of coming to Africa.
At 4 p.m. my tour operator showed up at the Batonka Lodge. One of the benefits of each tour I took was that they picked me up at my lodge and dropped me there when everything was finished.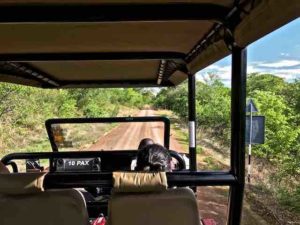 The first three hours of the tour would be done in the daylight. The last hour or so would finish in complete darkness. Then, following nearly four hours of the day/night game drive we would have "dinner in the bush". Now that's a great adventure.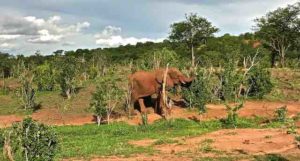 The "Big 5" group of animals in Africa consists of the lion, elephant, rhinoceros, buffalo (not the American version!) and the leopard. In the past when we went on safari in South Africa we saw all except the leopard. The leopard is the most difficult to find. Tonight we would encounter all kinds of animals including the elephant, rhino and buffalo.
We had two guides. There were six tourists including myself. Two of the tourists were from Zimbabwe itself, two from Hawaii, one from Alaska and me. It's difficult to describe the vehicle we were using. It was open air so that our view wasn't blocked and we could take lots of pictures. The folks from Hawaii had cameras with zoom lenses as long as my arm. I came along with my iPhone!
I was a bit surprised that our guides were unarmed. Folks, we were about to encounter wild lions and tigers. What if a grumpy hippo came charging at an unsuspecting tourist?
However, I operate with the "grandmother" rule when I visit attractions all over the world. I figure the tour operator has to make whatever they are showing you safe enough for your grandmother to enjoy or they would end up in big legal trouble. I just didn't know if the "grandmother" rule had reached Zimbabwe or not. Off we went, unarmed, into the African bush country.
I rode in the last row of the three rows of seats. I figured I could get better shots from there. I've been very lucky with the weather. My tours have been generally rain free although it has rained hard overnight and in between my morning and afternoon/evening tours. Tonight's weather was fantastic. There was no rain. The temperatures were in the 70s. We were told that during the warmest months of the year the temperatures run into the 100s.
Whenever we came across an animal the guide would gently slow our truck and then turn off the engine. The impala (not the Chevy) is probably the most common larger wild animal. We also saw zebras and soon the elephant. There were several elephants. They do a lot of damage by eating the foliage from the trees and rubbing up against the trees to the point of pushing them over.
We could see hippos in the distance. They spend their days mainly in the river. They can submerge themselves for 5-9 minutes. At night they come on land to eat grasses and the like. We were told the hippo is one of the orneriest animals around.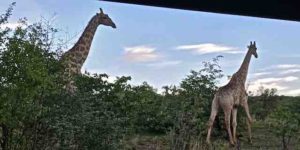 We were traveling on a narrow red dirt road. If it had rained a lot, and it can rain a lot for short periods, those roads would have been impassible. We came around one bend and two huge giraffe were taking an early evening stroll. Those animals were huge. We would end up seeing several giraffe.
There are certain animals, of different species, that travel in packs. They use their individual senses of sight, smell, speed etc. to protect the group. It's a symbiotic relationship.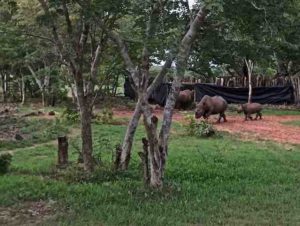 As it got dark we would see a family of rhinos, father, mother and junior. Then after dark we came across a huge herd of water buffalo. There must have been at least twenty. In the pitch-black darkness our guide could shine a spotlight on and around the animals. I didn't expect to see any leopards. I would love to have seen a lion but we didn't.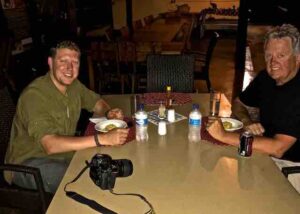 Folks had the option of having dinner in the bush prepared by locals. I chose the "full monty" which included our dinner at the end of the game drive. I had met a more than friendly West Point grad who lives in Alaska. We had something in common. We shared the same last name! As it turned out we were the only two "staying for dinner". Great meeting you Rich Lewis. Good luck in all your future endeavors.
That was just perfect. During the tour we had already struck up a "tourist friendship". We dined on soup, steak and sausage and apple crumble with custard. This was all washed down with a liberal dosage of gin and Coke Zero for me.
Folks, I can't tell you what a great atmosphere eating dinner prepared by someone else on a grill in the bush is. Yes, I had to use some bug spray because I try not to go anywhere without wearing shorts.
The game drive had exceeded my expectations. We had seen a wide array of animals. I had met some super people. The weather was perfect. It was my last night in Africa putting a crown on a wonderful trip.
Good evening from out in the "bush" of Zimbabwe.
Friday – December 16, 2016
Today is getaway day. I'm headed in the direction of home. However, I am not going directly home. First, I'll be flying from Victoria Falls, Zimbabwe to Johannesburg, South Africa. From Jburg it's on to Atlanta.

The Johannesburg to Atlanta flight holds some notoriety. Flight time is expected to be 16 hours and 55 minutes. It looks as if the JNB-ATL flight is the fourth longest flight in miles of any commercial plane ride at 8,439 miles. It ranks behind these flights in distance
Auckland – Dubai – 8,824 miles
Dallas – Sydney – 8,578 miles
San Francisco – Singapore 8,446 miles
In terms of flight time, because of head winds and such the Johannesburg-Atlanta flight is the SECOND longest commercial flight by flight time. I plan to watch a lot of movies!!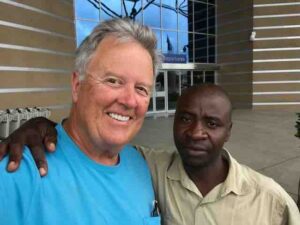 I've got to tell you that the Batonka Lodge in Victoria Falls, Zimbabwe is one of the very best small boutique hotels I've ever stayed in. Leonora outdid herself with this recommendation. The place is only six months old and quite luxurious. I could live here and it would probably cost me a lot less than living in Southern California! Two thumbs up on Batonka Lodge. A quick call brought my private driver to take me to the airport.
The Victoria Falls International Airport is small but brand new. It's very impressive for Africa. My flight from Vic Falls to Johannesburg was uneventful….the best kind.  They had a nice gift shop.  I picked up a beautiful African stone necklace for Carol.
Once in Jburg I had to clear customs and retrieve my checked bag. I had done the exact customs thing six days earlier. It's amazing how smoothly things can go when you've done it before.
I had plenty of time to get my four-mile powerwalk in. As mentioned, doing a power walk in an airport is easy. Everyone is walking fast in one direction or another to get to their plane.
When it was time to leave the terminal and go to the gate I encountered a huge slow-moving line. From the time they put me through the screening machine until the time I cleared South Africa's exit customs blockade was another thirty minutes. However, I had plenty of time to spare.
Now I was about to board a flight that would last nearly 17 hours. Have you ever been on a flight that long? Since it's the second longest flight time in the world maybe you haven't.
I was flying coach. However, I did have an aisle seat. Coach was tough enough. I didn't need a middle or window seat where getting up for a stretch or bathroom break is much tougher. I watched several movies and drank lots of water. Was this flight difficult? It was what it was. I just needed to be patient. It was surprising that we left in the dark. It stayed dark outside the plane for the entire ride until the very last hour or so of the long flight.
Good night from somewhere over the ocean on the way to the U.S.A.
The end.
That brings us to the end of my Trackchaser Report for Zimbabwe, trackchasing country #74. If you made it this far congratulations!! Don't miss the photo album and YouTube video. They make these words come alive.
I have now seen auto racing in 74 countries. Will I see racing in more countries? I hope so. However, I'm done with foreign travel for 2016.
Nevertheless, as this is being written I have friends, and even people I have never met, searching for just the right opportunity so that I can get to country #75. That doesn't surprise you does it!
Thanks for reading about my trackchasing, 
Randy Lewis
World's #1 Trackchaser
Randy is a freelance journalist who winters in San Clemente, California and sometime flies in coach.
And so it goes from trackchasing country #74. I hope you enjoyed this travel yarn. It was fun to actually do. I'm sure it will be just as much fun when I read about it ten years from now.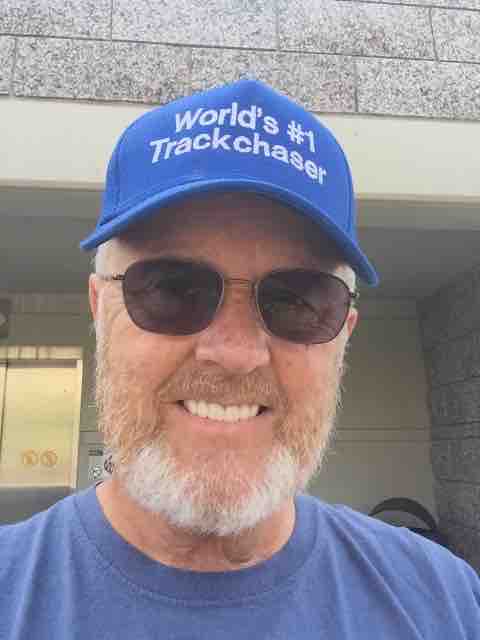 THE COUNTRY LIST
#74!!
RLR – Randy Lewis Racing Lifetime Trackchasing Countries
# 1 – UNITED STATES OF AMERICA – Peoria Speedway – Mt. Hawley, (oval) – Track #1, Peoria, Illinois – circa 1954 (age 5)
# 2 – CANADA – Cayuga Speedway (oval) – Track #174, Nelles Corner, Ontario – July 31, 1988 (Dick Trickle winner)
# 3 – AUSTRALIA – Parramatta City Raceway (oval) – Track #180, Granville, New South Wales – November 17, 1989 (accompanied by Carol)
# 4 – UNITED KINGDOM – Northhampton International Raceway (oval) – Track #378, Northhampton – June 26, 1999 (accompanied by Carol, Kristy, Jim)
# 5 – NETHERLANDS – Driesum Racetrack (oval) – Track #839, Driesum – May 5, 2005 (accompanied by Roland Vanden Eynde)
# 6 – BELGIUM – Bellekouter oval (oval) – Track #841, Affligem – May 8, 2005 (accompanied by Roland Vanden Eynde)
# 7 – FRANCE – Circuit de Croix en Ternois (road course) – Track #843, Saint-Pol sur-Ternoise – May 8, 2005 (accompanied by Roland Vanden Eynde – 2nd new country in one day!)
# 8 – GERMANY – Nurburgring (road course) – Track #844, Nurburg – May 13, 2005 (accompanied by Carol, Roland Vanden Eynde)
# 9 – NEW ZEALAND – Western Springs Speedway (oval) – Track #1,134, Western Springs – December 26, 2006 (accompanied by Carol)
# 10 – MEXICO – Triovalo Bernardo Obregon (oval) – Track #1,281, Tiajamulco de Zuniga, Jalisco – October 14, 2007 (accompanied by Carol, J.J., Roger Ward)
# 11 – BARBADOS – Bushy Park Racing Circuit (road course) – Track #1,296, Bushy Park – December 9, 2007
# 12 – THAILAND – Bira Circuit (road course) – Track #1,300, Pattaya – January 19, 2008
# 13 – SOUTH AFRICA – Durban Grand Prix (road course) – Track #1,315, Durban, KwaZulu-Natal – February 24, 2008 (accompanied by J.J. and Will Van Horne)
# 14 – JAMAICA – Dover Raceway (road course) – Track #1,322, Brown's Town St. Ann – March 24, 2008
# 15 – SWEDEN – Sturup Raceway (road course) – Track #1,335, Malmo – May 10, 2008 (accompanied by Carol)
# 16 – DENMARK – Ring Djursland (road course) – Track #1,336, Tirstrup – May 11, 2008 (accompanied by Carol)
# 17 – CZECH REPUBLIC – Automotodrome BRNO (road course) – Track #1,381, Brno – September 13, 2008
# 18 – AUSTRIA – Lambrechten Stock Car Track (road course) – Track #1,382, Lambrechten – September 14, 2008
# 19 – IRELAND – Tipperary International Raceway (oval) – Track #1,388, Rosegreen – October 26, 2008 (Carol and I visited this track earlier in the year)
# 20 – GUYANA – South Dakota Circuit (road course) – Track #1,390, Timehri – November 2, 2008 (accompanied by Carol)
# 21 – CHINA – The Guia Circuit (road course) – Track #1,392, Macau – November 16, 2008 (accompanied by Carol)
# 22 – COSTA RICA – Autodromo La Guacima (road course) – Track #1,398, La Guacima – November 30, 2008
# 23 – ANDORRA – Grandvalira Circuit (road course) – Track #1,404, Port d'Envalira – January 17, 2009
# 24 – ARGENTINA – Circuito Efren Chemolli (oval) – Track #1,406, Buenos Aires – January 31, 2009 (shared with Jerry Fisher)
# 25 – QATAR – Losail International Circuit (road course) – Track #1,408, Doha – February 13, 2009
# 26 – BAHRAIN – Bahrain International Circuit (road course) – Track #1,410, Sakhir – February 27, 2009 (accompanied by Carol)
# 27 – UNITED ARAB EMIRATES – Dubai Autodrome (road course) – Track #1,411, Dubai – February 28, 2009 (accompanied by Carol)
# 28 – COLOMBIA – Autodromo de Tocancipa (road course) – Track #1,415, Tocancipa – March 22, 2009
# 29 – SPAIN – Motorland Aragon (road course) – Track #1,416, Alcaniz – March 28, 2009
# 30 – PORTUGAL – Circuto de Murca (road course) – Track #1,417, Murca – March 29, 2009
# 31 – ICELAND – Kapelluhraum (road course) – Track #1,420, Hafnafjorour – April 25, 2009 (shared with Will White)
# 32 – HUNGARY – Hungaroring (road course) – Track #1,426, Mogyorod – May 8, 2009 (accompanied by Carol)
# 33 – SWITZERLAND – Hock Ybrig (road course) – Track #1,427, Hoch Ybrig – May 9, 2009 (accompanied by Carol)
# 34 – ITALY – Vighizzolo d'Este Stock Car Track (road course) – Track #1,428, Vighizzolo d'Este – May 10, 2009 (accompanied by Carol)
# 35 – DOMINICAN REPUBLIC – Autodromo Mobil 1 (road course) – Track #1,515, Santo Domingo – December 6, 2009 (accompanied by Carol)
# 36 – MALTA – Ta'Qali Race Track (road course) – Track #1,521, Ta'Qali – February 7, 2010 (accompanied by Carol)
# 37 – FINLAND – Lake Pidisjarvi Ice Track (road course) – Track #1,524, Nivala – February 20, 2010
# 38 – JAPAN – Suzuka Circuit (road course) – Track #1,530, Suzuka – March 21, 2010
# 39 – CHILE – Autodromo de Interlomas (road course) – Track #1,531, Temuco – April 18, 2010
# 40 – MOROCCO – Circuit de Marrakesh (road course) – Track #1,535, Marrakesh – May 1, 2010 (accompanied by Carol)
# 41 – BRAZIL – Circuit de Caruaru – Aryten Senna (road course) – Track #1,540, Caruaru – May 16, 2010 (accompanied by Carol, Jerry Fisher and Katina Spencer)
# 42 – ESTONIA – Laitse Rally Park (road course) – Track #1,571, Laitse – July 24, 2010 (accompanied by Carol)
# 43 – LATVIA – Bikernieki (road course) – Track #1,572, Riga – July 25, 2010 (accompanied by Carol
# 44 – GUATEMALA – Autodromo Pedro Cofino (road course) – Track #1,580, Alotenango – August 15, 2010
# 45 – EL SALVADOR – El Jabali (road course) – Track #1,582, Quezaltepeque – August 22, 2010 (accompanied by Carol)
# 46 – ROMANIA – Bradu (road course) – Track #1,603, Bradu – October 16, 2010
# 47 – BULGARIA – Closed Route – Burgas (road course) – Track #1,604, Burgas – October 17, 2010 (accompanied by Lyubomir and Plamen Simeonov)
# 48 – SOUTH KOREA – Korea International Circuit (road course) – Track #1,605, Yeongam, Jeollanam-Do – October 24, 2010
# 49 – PHILIPPINES – Batangas Racing Circuit (road course) – Track #1,608, Batangas – November 21, 2010
# 50 – NORWAY – Lyngas Motorbane (road course) – Track #1,648, Lier – April 30, 2011
# 51 – MALAYSIA – Sepang International Circuit (road course) – Track #1,656, Sepang – May 28, 2011
# 52 – INDONESIA – Sentul International Circuit (road course) – Track #1,657, Babakan Madang, Boder – May 29, 2011
# 53 – LUXEMBOURG – Alzingen (road course) – Track #1,711, Alzingen – September 4, 2011 (accompanied by Carol)
# 54 – POLAND – Tor Slomczyn (road course) – Track #1,713, Slomczyn – September 11, 2011 (accompanied by Carol)
# 55 – SINGAPORE – Marina Bay (road course) – Track #1,714, Singapore – September 24, 2011 (accompanied by Carol) 
# 56 – URUGUAY – Piriapolis Grand Prix (road course) – Track #1,724, Piriapolis – November 12, 2011
# 57 – SRI LANKA – Pannala Race Track (road course) – Track #1,732, Pannala – February 12, 2012
# 58 – ECUADOR – Autodromo Internacional de Yahuarcocha (road course) – Track #1,736, Ibarra – March 11, 2012
# 59 – SLOVAKIA – Slovakia Ring (road course) – Track #1,742, Orechova Puton – April 29, 2012
# 60 – MONACO – Circuit de Monaco (street course) – Track #1,746, Monte Carlo – May 13, 2012 (accompanied by Carol)
# 61 – CROATIA – Automotodrom Grobnik (road course) – Track #1,762, Rijeka – June 23, 2012
# 62 – PERU – Autodromo La Chutana (road course) – Track #1,802, Lima – October 21, 2012 (accompanied by Carol)
# 63 – GREECE – Serres Circuit (road course) – Track #1,807, Serres – November 4, 2012
# 64 – RUSSIA – Moscow Central Hippodrome (oval) – Track #1,824, Moscow – February 23, 2013 (accompanied by Carol)
# 65 – LITHUANIA – Marijampole Autokross Track (road course) – Track #1,842, Marijampole – May 12, 2013 (accompanied by Carol)
# 66 – INDIA – Buddh International Circuit (road course) – Track #1,915, Noida – October 27, 2013 (accompanied by Carol)
# 67 – GEORGIA – Rustavi International Motorpark (road course) – Track #1,916, Rustavi – November 10, 2013
# 68 – TRINIDAD AND TOBAGO – Larry Gomes Stadium (road course) – Track #1,928, Arima – January 26, 2014 (accompanied by Carol)
# 69 – TURKEY – Istanbul Park (road course) – Track #2,035 Akfirat (accompanied by Carol)
# 70 – AZERBAIJAN – Streets of Baku (road course) – Track #2,037, Baku (accompanied by Carol)
# 71 – SERBIA – Usce (road course) – Track #2,224, Belgrade (accompanied by Carol)
# 72 – BOZNIA AND HERZEBOVINA – Zaluzani (road course) – Track #2,235, Zaluzani (accompanied by Boris Miljevic)
# 73 – PANAMA – La Chorrera (road course) – Track #2,290, Circuito Internacional de Panama (accompanied by Carol)
# 74 – ZIMBABWE – Bulawayo Motorsport Park (road course) – Track #2,291, Bulawayo
The International Big 3 country count.
. Randy Lewis, San Clemente, California USA – 74
. Roland Vanden Eynde, Vilvoorde, Belgium – 52
. Carol Lewis, San Clemente, California USA – 41
2016 is becoming a great international trackchasing year. I've had new country visits to Serbia, Bosnia and Herzegovina, Panama and Zimbabwe
LIFETIME TRACKCHASER COMPARISONS 
The three most important trackchasing comparisons to me are:
Total lifetime tracks seen
Total "trackchasing countries" seen
Lifetime National Geographic Diversity results
Total Lifetime Tracks
There are no trackchasers currently within 565 tracks of my lifetime total. Don't blame me.
. Randy Lewis, San Clemente, California – 2,291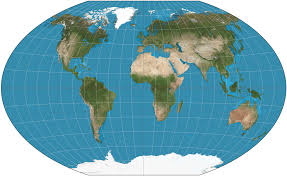 Total Trackchasing Countries
There are no trackchasers currently within 10 countries of my lifetime total.
. Randy Lewis, San Clemente, California – 74
Current lifetime National Geographic Diversity results
Randy Lewis, San Clemente, California – 4.47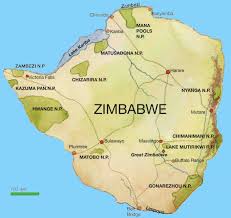 Zimbabwe – FAST FACTS*
Provided by my friends at Wikipedia
Zimbabwe, officially the Republic of Zimbabwe, is a landlocked sovereign state located in southern Africa, between the Zambezi and Limpopo Rivers. It borders South Africa to the south, Botswana to the west and southwest, Zambia to the northwest, and Mozambique to the east and northeast. Although it does not border Namibia, less than 200 metres of the Zambezi River separates it from that country. The capital and largest city is Harare. A country of roughly 13 million people, Zimbabwe has 16 official languages, with English, Shona, and Ndebele the most commonly used.
The British South Africa Company of Cecil Rhodes first demarcated the present territory during the 1890s; it became the self-governing British colony of Southern Rhodesia in 1923. In 1965, the conservative white minority government unilaterally declared independence as Rhodesia. The state endured international isolation and a 15-year guerrilla war with black nationalist forces; this culminated in a peace agreement that established universal enfranchisement and de jure sovereignty in April 1980.
Robert Mugabe became Prime Minister of Zimbabwe in 1980, when his ZANU-PF party won the elections following the end of white minority rule; he has been the president of Zimbabwe since 1987. Under Mugabe's authoritarian regime, the state security apparatus has dominated the country and been responsible for widespread human rights violations. Mugabe has maintained the revolutionary socialist rhetoric from the Cold War era, blaming Zimbabwe's economic woes on conspiring Western capitalist countries. Burnished by his anti-imperialist credentials, contemporary African political leaders have been reluctant to criticize Mugabe, though Archbishop Desmond Tutu has called him "a cartoon figure of an archetypal African dictator."
Etymology
Zimbabwe was formerly known as Southern Rhodesia (1898), Rhodesia (1965), and Zimbabwe Rhodesia (1979). The first recorded use of "Zimbabwe" as a term of national reference was in 1960, when it was coined by the black nationalist Michael Mawema,[19] whose Zimbabwe National Party became the first to officially use the name in 1961. The term Rhodesia—derived from the surname of Cecil Rhodes, the primary instigator of British colonization of the territory during the late 19th century—was perceived as inappropriate because of its colonial origin and connotations.
History
Colonial era and Rhodesia (1888–1965)
In the 1880s, white colonists arrived with Cecil Rhodes's British South Africa Company (BSAC). In 1888, Rhodes obtained a concession for mining rights from King Lobengula of the Ndebele peoples. He presented this concession to persuade the government of the United Kingdom to grant a royal charter to the company over Matabeleland, and its subject states such as Mashonaland as well.
In 1895, the BSAC adopted the name "Rhodesia" for the territory, in honour of Rhodes. In 1898 "Southern Rhodesia" became the official name for the region south of the Zambezi, which later became Zimbabwe. The region to the north was administered separately and later termed Northern Rhodesia (now Zambia). Shortly after Rhodes' disastrous Jameson Raid on the South African Republic, the Ndebele rebelled against white rule, led by their charismatic religious leader, Mlimo. The Second Matabele War lasted in Matabeleland until 1896, when Mlimo was assassinated. Shona agitators staged unsuccessful revolts (known as Chimurenga) against company rule during 1896 and 1897.
Following these failed insurrections, the Ndebele and Shona groups were finally subdued by the Rhodes administration, which organised the land with a disproportionate bias favouring Europeans, thus displacing many indigenous peoples.
Southern Rhodesia was annexed by the United Kingdom on 12 September 1923. Shortly after annexation, on 1 October 1923, the first constitution for the new Colony of Southern Rhodesia came into force.
Under the new constitution, Southern Rhodesia became a self-governing British colony, subsequent to a 1922 referendum. Rhodesians of all races served on behalf of the United Kingdom during the two World Wars. Proportional to the white population, Southern Rhodesia contributed more per capita to both the First and Second World Wars than any other part of the Empire, including Britain itself.
In 1953, in the face of African opposition, Britain consolidated the two Rhodesias with Nyasaland (Malawi) in the ill-fated Central African Federation, which was essentially dominated by Southern Rhodesia. Growing African nationalism and general dissent, particularly in Nyasaland, persuaded Britain to dissolve the Union in 1963, forming three separate divisions. While multiracial democracy was finally introduced to Northern Rhodesia and Nyasaland, however, Southern Rhodesians of European ancestry continued to enjoy minority rule.
With Zambian independence, Ian Smith's Rhodesian Front (RF) dropped the designation "Southern" in 1964 and issued a Unilateral Declaration of Independence (commonly abbreviated to "UDI") from the United Kingdom on 11 November 1965, intent on effectively repudiating the recently adopted British policy of "no independence before majority rule". It was the first such course taken by a British colony since the American declaration of 1776, which Smith and others indeed claimed provided a suitable precedent to their own actions.
UDI and civil war (1965–1979)
After the Unilateral Declaration of Independence (UDI), the British government petitioned the United Nations for sanctions against Rhodesia pending unsuccessful talks with Smith's administration in 1966 and 1968. In December 1966, the organization complied, imposing the first mandatory trade embargo on an autonomous state. These sanctions were expanded again in 1968.
The United Kingdom deemed the Rhodesian declaration an act of rebellion, but did not re-establish control by force. A guerrilla war subsequently ensued when Joshua Nkomo's Zimbabwe African People's Union (ZAPU) and Robert Mugabe's Zimbabwe African National Union (ZANU), supported actively by communist powers and neighbouring African nations, initiated guerilla operations against Rhodesia's predominantly white government. ZAPU was supported by the Soviet Union, the Warsaw Pact and associated nations such as Cuba, and adopted a Marxist–Leninist ideology; ZANU meanwhile aligned itself with Maoism and the bloc headed by the People's Republic of China. Smith declared Rhodesia a republic in 1970, following the results of a referendum the previous year, but this went unrecognized internationally. Meanwhile, Rhodesia's internal conflict intensified, eventually forcing him to open negotiations with the militant nationalists.
In March 1978, Smith reached an accord with three African leaders, led by Bishop Abel Muzorewa, who offered to leave the white population comfortably entrenched in exchange for the establishment of a biracial democracy. As a result of the Internal Settlement, elections were held in April 1979, concluding with the United African National Council (UANC) carrying a majority of parliamentary seats. On 1 June 1979, Muzorewa, the UANC head, became prime minister and the country's name was changed to Zimbabwe Rhodesia. The Internal Settlement left control of the Rhodesian Security Forces, civil service, judiciary, and a third of parliament seats to whites. On 12 June, the United States Senate voted to lift economic pressure on the former Rhodesia.
Following the fifth Commonwealth Heads of Government Meeting (CHOGM), held in Lusaka, Zambia from 1 to 7 August in 1979, the British government invited Muzorewa, Mugabe, and Nkomo to participate in a constitutional conference at Lancaster House. The purpose of the conference was to discuss and reach an agreement on the terms of an independence constitution, and provide for elections supervised under British authority allowing Zimbabwe Rhodesia to proceed to legal independence.
With Lord Carrington, Secretary of State for Foreign and Commonwealth Affairs of the United Kingdom, in the chair, these discussions were mounted from 10 September to 15 December in 1979, producing a total of 47 plenary sessions. On 21 December 1979, delegations from every major interest represented reached the Lancaster House Agreement, effectively ending the guerrilla war.
On 11 December 1979, the Rhodesian House of Assembly voted 90 to nil to revert to British colonial status (the 'aye' votes included Ian Smith himself). The bill then passed the Senate and was assented to by the President. With the arrival of Lord Christopher Soames, the new Governor, just after 2 p.m. on 12 December 1979, Britain formally took control of Zimbabwe Rhodesia as the Colony of Southern Rhodesia, although on 13 December Soames declared that during his mandate the name Rhodesia and Zimbabwe Rhodesia would continue to be used. Britain lifted sanctions on 12 December, and the United Nations on 16 December, before calling on its member states to do likewise on 21 December. Thus Zambia, Mozambique, Tanzania, Angola and Botswana lifted sanctions on 22–23 December; Australia partly pre-empted this, lifting all but trade sanctions on 18 December, and trade sanctions on 21 December.
Independence era (1980–present)
Zimbabwe's first president after its independence was Canaan Banana in what was originally a mainly ceremonial role as Head of State. Robert Mugabe, leader of the ZANU party, was the country's first Prime Minister and Head of Government. During the elections of February 1980, Robert Mugabe and the ZANU party secured a landslide victory.
Opposition to what was perceived as a Shona takeover immediately erupted around Matabeleland. The Matabele unrest led to what has become known as Gukurahundi (Shona: "the early rain which washes away the chaff before the spring rains").
The Fifth Brigade, a North Korean-trained elite unit that reported directly to the Zimbabwean Prime Minister, entered Matabeleland and massacred thousands of civilians accused of supporting "dissidents".
Estimates for the number of deaths during the five-year Gukurahundi campaign ranged from 3,750 to 80,000. Thousands of others were tortured in military internment camps.
The campaign officially ended in 1987 after Nkomo and Mugabe reached a unity agreement that merged their respective parties, creating the Zimbabwe African National Union – Patriotic Front (ZANU–PF).
Elections in March 1990 resulted in another victory for Mugabe and the Zanu-PF party, which claimed 117 of the 120 contested seats.
During the 1990s, students, trade unionists, and other workers often demonstrated to express their growing discontent with Mugabe and Zanu-PF party policies. In 1996, civil servants, nurses, and junior doctors went on strike over salary issues. The general health of the population also began to significantly decline; by 1997 an estimated 25% of the population had been infected by HIV in a pandemic that was affecting most of southern Africa.
Land redistribution re-emerged as the main issue for the Zanu-PF government around 1997. Despite the existence of a "willing-buyer-willing-seller" land reform programme since the 1980s, the minority white Zimbabwean population of around 0.6% continued to hold 70% of the country's most fertile agricultural land.
In 2000, the government pressed ahead with its Fast Track Land Reform programme, a policy involving compulsory land acquisition aimed at redistributing land from the minority white population to the majority black population. Confiscations of white farmland (accompanied by brutality and corruption), continuous droughts, and a serious drop in external finance and other supports led to a sharp decline in agricultural exports, which were traditionally the country's leading export-producing sector. Some 58,000 independent black farmers have since experienced limited success in reviving the gutted cash crop sectors through efforts on a smaller scale.
Accused of committing numerous human rights abuses and grossly mismanaging the economy, Mugabe and the Zanu-PF party leadership found themselves beset by a wide range of international sanctions. In 2002, the nation was suspended from the Commonwealth of Nations due to the reckless farm seizures and blatant election tampering. The following year, Zimbabwean officials voluntarily terminated its Commonwealth membership.
Following elections in 2005, the government initiated "Operation Murambatsvina", an effort to crack down on illegal markets and slums emerging in towns and cities, leaving a substantial section of urban poor homeless. The Zimbabwean government has described the operation as an attempt to provide decent housing to the population, although according to critics such as Amnesty International, authorities have yet to properly substantiate their claims.
On 29 March 2008, Zimbabwe held a presidential election along with a parliamentary election. The results of this election were withheld for two weeks, after which it was generally acknowledged that the Movement for Democratic Change – Tsvangirai (MDC-T) had achieved a majority of one seat in the lower house of parliament.
In a surprising moment of candor at the ZANU-PF congress in December 2014, President Robert Mugabe accidentally let slip that the opposition had in fact won the contentious 2008 polls by an astounding 73%.
In late 2008, problems in Zimbabwe reached crisis proportions in the areas of living standards, public health (with a major cholera outbreak in December) and various basic affairs.
In September 2008, a power-sharing agreement was reached between Tsvangirai and President Mugabe, permitting the former to hold the office of prime minister. Due to ministerial differences between their respective political parties, the agreement was not fully implemented until 13 February 2009. By December 2010, Mugabe was threatening to completely expropriate remaining privately owned companies in Zimbabwe unless "western sanctions" were lifted.
On 17 January 2013, Vice President John Nkomo died of cancer at St Anne's Hospital, Harare at the age of 78. A new constitution approved in the Zimbabwean constitutional referendum, 2013 curtails presidential powers.
Mugabe was re-elected president in the July 2013 Zimbabwean general election, which The Economist described as "rigged."). The Movement for Democratic Change alleged massive fraud and tried to seek relief through the courts. After winning the election, the Mugabe government doubled the civil service and, according to The Economist, embarked on "…misrule and dazzling corruption."
In July 2016 nationwide protests took place regarding the economic collapse in the country and the finance minister admitted "Right now we literally have nothing."
Geography and environment
Zimbabwe is a landlocked country in southern Africa, lying between latitudes 15° and 23°S, and longitudes 25° and 34°E. Most of the country is elevated, consisting of a central plateau (high veld) stretching from the southwest northwards with altitudes between 1,000 and 1,600 m.
Victoria Falls, one of the world's biggest and most spectacular waterfalls, is located in the country's extreme northwest and is part of the Zambezi river.
Climate
Zimbabwe has a tropical climate with many local variations. The southern areas are known for their heat and aridity, parts of the central plateau receive frost in winter, the Zambezi valley is also known for its extreme heat and the Eastern Highlands usually experience cool temperatures and the highest rainfall in the country. The country's rainy season generally runs from late October to March and the hot climate is moderated by increasing altitude. Zimbabwe is faced with recurring droughts, the latest one commencing early in 2015 and ongoing into 2016. Severe storms are rare.
Environmental issues
Large parts of Zimbabwe were once covered by forests with abundant wildlife. Deforestation and poaching has reduced the amount of wildlife. Woodland degradation and deforestation, due to population growth, urban expansion and lack of fuel, are major concerns and have led to erosion and land degradation, which diminish the amount of fertile soil. Local farmers have also been criticized by environmentalists for burning off vegetation to heat their tobacco barns.  At the current rate of deforestation, Zimbabwe's natural woodland is expected to disappear by 2065.
Government and politics
Zimbabwe is a republic with a presidential system of government. The semi-presidential system was done away with the adoption of a new constitution after a referendum in March 2013. Under the constitutional changes in 2005, an upper chamber, the Senate, was reinstated. The House of Assembly is the lower chamber of Parliament. President Robert Mugabe's Zimbabwe African National Union – Patriotic Front (commonly abbreviated ZANU-PF) has been the dominant political party in Zimbabwe since independence.
In 1987 then-prime minister Mugabe revised the constitution, abolishing the ceremonial presidency and the prime ministerial posts to form an executive president, a Presidential system. His ZANU party has won every election since independence, in the 1990 election the second-placed party, Edgar Tekere's Zimbabwe Unity Movement, won only 20% of the vote.
Presidential elections were again held in 2002 amid allegations of vote-rigging, intimidation and fraud. The 2005 Zimbabwe parliamentary elections were held on 31 March and multiple claims of vote rigging, election fraud and intimidation were made by the MDC and Jonathan Moyo, calling for investigations into 32 of the 120 constituencies. Jonathan Moyo participated in the elections despite the allegations and won a seat as an independent member of Parliament.
General elections were again held in Zimbabwe on 30 March 2008. The official results required a runoff between Mugabe and Morgan Tsvangirai, the opposition leader; the MDC challenged these results, claiming widespread election fraud by the Mugabe government.
The run-off was scheduled for 27 June 2008. On 22 June, citing the continuing unfairness of the process and refusing to participate in a "violent, illegitimate sham of an election process", Tsvangirai pulled out of the presidential run-off, the ZEC held the run-off and President Mugabe received a landslide majority.
Human rights
There are widespread reports of systematic and escalating violations of human rights in Zimbabwe under the Mugabe administration and his party, the ZANU-PF.
In 2011, there were reports of 640 corpses having been recovered from the Monkey William Mine in Chibondo. They were allegedly authenticated by the Fallen Heroes Trust of Zimbabwe and the Department of National Museums and Monuments who are leading the exhumation process as victims of the Ian Smith regime during the liberation war.
Government Minister Saviour Kasukuwere admitted the remains were discovered in 2008, but claimed the remains were decades old despite clear evidence the exhumed skeletons still had hair and clothes. Solidarity Peace Trust said that the presence of soft tissues "is not necessarily an indicator that these bones entered the grave more recently, although it could be."
According to human rights organizations such as Amnesty International and Human Rights Watch the government of Zimbabwe violates the rights to shelter, food, freedom of movement and residence, freedom of assembly and the protection of the law. There have been alleged assaults on the media, the political opposition, civil society activists, and human rights defenders.
There are also abuses of media rights and access. The Zimbabwean government suppresses freedom of the press and freedom of speech. It has been repeatedly accused of using the public broadcaster, the Zimbabwe Broadcasting Corporation, as a propaganda tool. Newspapers critical of the government, such as the Daily News, closed after bombs exploded at their offices and the government refused to renew their license. BBC News, Sky News, and CNN were banned from filming or reporting from Zimbabwe. In 2009 reporting restrictions on the BBC and CNN were lifted Sky News continue to report on happenings within Zimbabwe from neighbouring countries like South Africa.
Administrative divisions
Zimbabwe has a centralized government and is divided into eight provinces and two cities with provincial status, for administrative purposes. Each province has a provincial capital from where official business is usually carried out.
| | |
| --- | --- |
| Province | Capital |
| Bulawayo | Bulawayo |
| Harare | Harare |
| Manicaland | Mutare |
| Mashonaland Central | Bindura |
| Mashonaland East | Marondera |
| Mashonaland West | Chinhoyi |
| Masvingo | Masvingo city |
| Matabeleland North | Lupane District |
| Matabeleland South | Gwanda |
| Midlands | Gweru |
Economy
Mineral exports, gold, agriculture, and tourism are the main foreign currency earners of Zimbabwe.
The mining sector remains very lucrative, with some of the world's largest platinum reserves being mined by Anglo American plc and Impala Platinum. The Marange diamond fields, discovered in 2006, are considered the biggest diamond find in over a century. They have the potential to improve the fiscal situation of the country considerably, but almost all revenues from the field have disappeared into the pockets of army officers and ZANU-PF politicians.
Taxes and tariffs are high for private enterprises, while state enterprises are strongly subsidized. State regulation is costly to companies; starting or closing a business is slow and costly. Government spending was predicted to reach 67% of GDP in 2007.
Tourism was an important industry for the country, but has been failing in recent years. The Zimbabwe Conservation Task Force released a report in June 2007, estimating 60% of Zimbabwe's wildlife has died since 2000 due to poaching and deforestation. The report warns that the loss of life combined with widespread deforestation is potentially disastrous for the tourist industry.
Since 1 January 2002, the government of Zimbabwe has had its lines of credit at international financial institutions frozen, through US legislation called the Zimbabwe Democracy and Economic Recovery Act of 2001 (ZDERA). Section 4C instructs the Secretary of the Treasury to direct directors at international financial institutions to veto the extension of loans and credit to the Zimbabwean government. According to the United States, these sanctions target only seven specific businesses owned or controlled by government officials and not ordinary citizens. An independent study has shown that the sanctions have adversely affected the welfare of ordinary citizens.
Zimbabwe maintained positive economic growth throughout the 1980s (5% GDP growth per year) and 1990s (4.3% GDP growth per year). The economy declined from 2000: 5% decline in 2000, 8% in 2001, 12% in 2002 and 18% in 2003. Zimbabwe's involvement from 1998 to 2002 in the war in the Democratic Republic of the Congo drained hundreds of millions of dollars from the economy. From 1999-2009, Zimbabwe saw the lowest ever economic growth with an annual GDP decrease of 6.1%.
The downward spiral of the economy has been attributed mainly to mismanagement and corruption by the government and the eviction of more than 4,000 white farmers in the controversial land confiscations of 2000. The Zimbabwean government and its supporters attest that it was Western policies to avenge the expulsion of their kin that sabotaged the economy.
By 2005, the purchasing power of the average Zimbabwean had dropped to the same levels in real terms as 1953. In 2005, the government, led by central bank governor Gideon Gono, started making overtures that white farmers could come back. There were 400 to 500 still left in the country, but much of the land that had been confiscated was no longer productive.
In January 2007, the government issued long term leases to some white farmers. At the same time, however, the government also continued to demand that all remaining white farmers, who were given eviction notices earlier, vacate the land or risk being arrested. Mugabe pointed to foreign governments and alleged "sabotage" as the cause of the fall of the Zimbabwean economy, as well as the country's 80% formal unemployment rate.
Inflation rose from an annual rate of 32% in 1998, to an official estimated high of 11,200,000% in August 2008 according to the country's Central Statistical Office. This represented a state of hyperinflation, and the central bank introduced a new 100 billion dollar note.
On 29 January 2009, in an effort to counteract runaway inflation, acting Finance Minister Patrick Chinamasa announced that Zimbabweans will be permitted to use other, more stable currencies to do business, alongside the Zimbabwe dollar. In an effort to combat inflation and foster economic growth the Zimbabwean Dollar was suspended indefinitely on 12 April 2009. Zimbabwe now allows trade in the United States dollar and various other currencies such as the rand (South Africa), the pula (Botswana), the euro, and the Pound Sterling (UK).
Since the formation of the Unity Government in 2009, the Zimbabwean economy has been on the rebound. GDP grew by more than 5% in the years 2009 and 2011. In November 2010, the IMF described the Zimbabwean economy as "completing its second year of buoyant economic growth".
Zimplats, the nation's largest platinum company, has proceeded with US$500 million in expansions, and is also continuing a separate US$2 billion project, despite threats by Mugabe to nationalize the company. The pan-African investment bank IMARA released a favorable report in February 2011 on investment prospects in Zimbabwe, citing an improved revenue base and higher tax receipts.
In late January 2013, the Zimbabwean finance ministry reported that they had only $217 in their treasury and would apply for donations to finance the coming elections that is estimated to cost 107 million USD.
As of October 2014, Metallon Corporation was Zimbabwe's largest gold miner. The group is looking to increase its production to 500,000 ounces per annum by 2019.
Agriculture
Zimbabwe's commercial farming sector was traditionally a source of exports and foreign exchange, and provided 400,000 jobs. However, the government's land reform program badly damaged the sector, turning Zimbabwe into a net importer of food products.
For the past ten years, the International Crops Research Institute for the Semi-Arid Tropics (ICRISAT) has been assisting Zimbabwe's farmers to adopt conservation agriculture techniques, a sustainable method of farming that can help increase yields. By applying the three principles of minimum soil disturbance, legume-based cropping and the use of organic mulch, farmers can improve infiltration, reduce evaporation and soil erosion, and build up organic soil content.
Tourism
Since the land reform programme in 2000, tourism in Zimbabwe has steadily declined. After rising during the 1990s, (1.4 million tourists in 1999) industry figures described a 75% fall in visitors to Zimbabwe in 2000. By December, less than 20% of hotel rooms had been occupied. This has had a huge impact on the Zimbabwean economy. Thousands of jobs have been lost in the industry due to companies closing down or simply being unable to pay staff wages due to the decreasing number of tourists.
Several airlines have also pulled out of Zimbabwe. Australia's Qantas, Germany's Lufthansa, and Austrian Airlines were among the first to pull out and most recently British Airways suspended all direct flights to Harare. The country's flagship airline Air Zimbabwe, which operated flights throughout Africa and a few destinations in Europe and Asia, ceased operations in February 2012.
Zimbabwe has several major tourist attractions. Victoria Falls on the Zambezi, which are shared with Zambia, are located in the north west of Zimbabwe. Before the economic changes, much of the tourism for these locations came to the Zimbabwe side but now Zambia is the main beneficiary. The Victoria Falls National Park is also in this area and is one of the eight main national parks in Zimbabwe, the largest of which is Hwange National Park.
Zimbabwe is unusual in Africa in that there are a number of ancient ruined cities built in a unique dry stone style. The most famous of these are the Great Zimbabwe ruins in Masvingo. Other ruins include Khami Ruins, Zimbabwe, Dhlo-Dhlo and Naletale, although none of these is as famous as Great Zimbabwe.
Water supply and sanitation
Water supply and sanitation in Zimbabwe is defined by many small scale successful programs but also by a general lack of improved water and Sanitation systems for the majority of Zimbabwe. According to the World Health Organization in 2012, 80% of Zimbabweans had access to improved, i.e. clean, drinking-water sources, and only 40% of Zimbabweans had access to improved sanitation facilities. Access to improved water supply and sanitation is distinctly less in rural areas.
Demographics
Zimbabwe's total population is 12.97 million. According to the United Nations World Health Organisation, the life expectancy for men was 56 years and the life expectancy for women was 60 years of age (2012) An association of doctors in Zimbabwe has made calls for President Mugabe to make moves to assist the ailing health service. The HIV infection rate in Zimbabwe was estimated to be 14% for people aged 15–49 in 2009.. UNESCO reported a decline in HIV prevalence among pregnant women from 26% in 2002 to 21% in 2004.
Some 85% of Zimbabweans are Christian; 62% of the population attends religious services regularly. The largest Christian churches are Anglican, Roman Catholic, t and Methodist.
As in other African countries, Christianity may be mixed with enduring traditional beliefs. Besides Christianity, ancestral worship is the most practiced non-Christian religion, involving spiritual intercession; the Mbira Dza Vadzimu, which means "Voice of the Ancestors", an instrument related to many lamellophones ubiquitous throughout Africa, is central to many ceremonial proceedings. Mwari simply means "God the Creator" (musika vanhu in Shona). Around 1% of the population is Muslim.
Bantu-speaking ethnic groups make up 98% of the population. The majority people, the Shona, comprise 70%. The Ndebele are the second most populous with 20% of the population.
The white population dropped from a peak of around 278,000 or 4.3% of the population in 1975 to possibly 120,000 in 1999, and was estimated to be no more than 50,000 in 2002, and possibly much less. The 2012 census lists the total white population at 28,782 (roughly 0.22% of the population), one-tenth of its 1975 estimated size. Most emigration has been to the United Kingdom (between 200,000 and 500,000 Britons are of Rhodesian or Zimbabwean origin), South Africa, Botswana, Zambia, Canada, Australia and New Zealand. Coloureds form 0.5% of the population, and various Asian ethnic groups, mostly of Indian and Chinese origin, are also 0.5%.
Largest cities

Harare
1,485,231
Bulawayo
653,337
Chitungwiza
356,840
Mutare
187,621
Epworth
167,462
Gweru
157,865
Kwekwe
100,900
Kadoma
92,469
Masvingo
87,886
Chinhoyi
77,929
Language
English is the main language used in the education and judiciary systems. The Bantu languages Shona and Sindebele are the principal indigenous languages of Zimbabwe. Shona is spoken by 70% of the population, Sindebele by 20%.
Refugee crisis
The economic meltdown and repressive political measures in Zimbabwe have led to a flood of refugees into neighbouring countries. An estimated 3.4 million Zimbabweans, a quarter of the population, had fled abroad by mid-2007. Some 3,000,000 of these left for South Africa and Botswana.
Religion
| | | |
| --- | --- | --- |
| Protestantism | | 63% |
| Roman Catholicism | | 17% |
| Ethnic religion | | 11% |
| Irreligion | | 7% |
| Other | | 2% |
Culture
Zimbabwe has many different cultures which may include beliefs and ceremonies, one of them being Shona, Zimbabwe's largest ethnic group. The Shona people have many sculptures and carvings, which are made with the finest materials available.
Zimbabwe first celebrated its independence on 18 April 1980. Celebrations are held at either the National Sports Stadium or Rufaro Stadium in Harare. The first independence celebrations were held in 1980 at the Zimbabwe Grounds. At these celebrations doves are released to symbolize peace and fighter jets fly over and the national anthem is sung. The flame of independence is lit by the president after parades by the presidential family and members of the armed forces of Zimbabwe. The president also gives a speech to the people of Zimbabwe, which is televised for those unable to attend the stadium. Zimbabwe also has a national beauty pageant, the Miss Heritage Zimbabwe contest that has been held annually ever since 2012.
Arts
Traditional arts in Zimbabwe include pottery, basketry, textiles, jewelry and carving. Among the distinctive qualities are symmetrically patterned woven baskets and stools carved out of a single piece of wood. Shona sculpture has become world-famous in recent years having found popularity in the 1940s. Most subjects of carved figures of stylized birds and human figures among others are made with sedimentary rocks such as soapstone, as well as harder igneous rocks such as serpentine and the rare stone verdite. Zimbabwean artifacts can be found in countries like Singapore, China and Canada. i.e. Dominic Benhura's statue in the Singapore botanic gardens.
Cuisine
Like in many African countries, the majority of Zimbabweans depend on a few staple foods. "Mealie meal", also known as cornmeal, is used to prepare sadza or isitshwala, as well as porridge known as bota or ilambazi. Sadza is made by mixing the cornmeal with water to produce a thick paste/porridge. After the paste has been cooking for several minutes, more cornmeal is added to thicken the paste.
This is usually eaten as lunch or dinner, usually with sides such as gravy, vegetables (spinach, chomolia, or spring greens/collard greens), beans, and meat (stewed, grilled, roasted, or sundried). Sadza is also commonly eaten with curdled milk (sour milk), commonly known as "lacto" (mukaka wakakora), or dried Tanganyika sardine, known locally as kapenta or matemba. Bota is a thinner porridge, cooked without the additional cornmeal and usually flavoured with peanut butter, milk, butter, or jam. Bota is usually eaten for breakfast. Graduations, weddings, and any other family gatherings will usually be celebrated with the killing of a goat or cow, which will be barbecued or roasted by the family.
Even though the Afrikaners are a small group (10%) within the white minority group, Afrikaner recipes are popular. Biltong, a type of jerky, is a popular snack, prepared by hanging bits of spiced raw meat to dry in the shade. Boerewors is served with sadza. It is a long sausage, often well-spiced, composed of beef rather than pork, and barbecued. As Zimbabwe was a British colony, some people there have adopted some colonial-era English eating habits. For example, most people will have porridge in the morning, as well as 10 o'clock tea (midday tea). They will have lunch, often leftovers from the night before, freshly cooked sadza, or sandwiches (which is more common in the cities). After lunch, there is usually 4 o'clock tea (afternoon tea), which is served before dinner. It is not uncommon for tea to be had after dinner.
Rice, pasta, and potato-based foods (French fries and mashed potato) also make up part of Zimbabwean cuisine. A local favourite is rice cooked with peanut butter, which is taken with thick gravy, mixed vegetables and meat. A potpourri of peanuts known as nzungu, boiled and sundried maize, black-eyed peas known as nyemba, and bambara groundnuts known as nyimo makes a traditional dish called mutakura. Mutakura can also be the above ingredients cooked individually. One can also find local snacks, such as maputi (roasted/popped maize kernels similar to popcorn), roasted and salted peanuts, sugar cane, sweet potato, pumpkin, and indigenous fruits, such as horned melon, gaka, adansonia, mawuyu, uapaca kirkiana, mazhanje (sugar plum), and many others.
Sports
Football is the most popular sport in Zimbabwe. The Warriors have qualified for the Africa Cup of Nations two times (2004, 2006), and won the Southern Africa championship on four occasions (2000, 2003, 2005, 2009) and the Eastern Africa cup once (1985).
Rugby union is a significant sport in Zimbabwe. The national side have represented the country at 2 Rugby World Cup tournaments in 1987 and 1991. The team are currently ranked 26 in the world by World Rugby.
Cricket also has a following among the white minority. It is one of ten Test cricket playing nations and a ICC full member as well. Notable cricket players from Zimbabwe include Andy Flower, Heath Streak and Brendan Taylor.
Zimbabwe has won eight Olympic medals, one in field hockey with the women's team at the 1980 Summer Olympics in Moscow, and seven by swimmer Kirsty Coventry, three at the 2004 Summer Olympics and four at the 2008 Summer Olympics.
Zimbabwe has also done well in golf. The Zimbabwean Nick Price held the official World Number 1 status longer than any player from Africa has ever done in the 24-year history of the ranking.
Other sports played in Zimbabwe are basketball, volleyball, netball, and water polo, as well as squash, motorsport, martial arts, chess, cycling, polocrosse, kayaking and horse racing. However, most of these sports do not have international representatives but instead stay at a junior or national level.
Media
The media of Zimbabwe is now once again diverse, having come under tight restriction between 2002 and 2008 by the government during the growing economic and political crisis in the country. The Zimbabwean constitution promises freedom of the media and expression. Since the appointment of a new media and information minister in 2013 the media is currently facing less political interference and the supreme court has ruled some sections of the strict media laws as unconstitutional. In July 2009 the BBC and CNN were able to resume operations and report legally and openly from Zimbabwe. CNN welcomed the move. The Zimbabwe Ministry of Media, Information and Publicity stated that, "the Zimbabwe government never banned the BBC from carrying out lawful activities inside Zimbabwe". The BBC also welcomed the move saying, "we're pleased at being able to operate openly in Zimbabwe once again".
In 2010 the Zimbabwe Media Commission was established by the inclusive, power-sharing government. In May 2010 the Commission licensed three new privately owned newspapers, including the previously banned Daily News, for publication. Reporters Without Borders described the decisions as a "major advance". In June 2010 NewsDay became the first independent daily newspaper to be published in Zimbabwe in seven years.
ZBC's monopoly in the broadcasting sector was ended with the licensing of two private radio stations in 2012.
Since the 2002 Access to Information and Protection of Privacy Act (AIPPA) was passed, a number of privately owned news outlets were shut down by the government, including Daily News whose managing director Wilf Mbanga went on to form the influential The Zimbabwean. As a result, many press organizations have been set up in both neighbouring and Western countries by exiled Zimbabweans. Because the internet is currently unrestricted, many Zimbabweans are allowed to access online news sites set up by exiled journalists. Reporters Without Borders claims the media environment in Zimbabwe involves "surveillance, threats, imprisonment, censorship, blackmail, abuse of power and denial of justice are all brought to bear to keep firm control over the news." The main published newspapers are The Herald and The Chronicle which are printed in Harare and Bulawayo respectively. The heavy-handedness on the media has progressively relaxed since 2009.
In its 2008 report, Reporters Without Borders ranked the Zimbabwean media as 151st out of 173. The government also bans many foreign broadcasting stations from Zimbabwe, including the CBC, Sky News, Channel 4, American Broadcasting Company, Australian Broadcasting Corporation (ABC), and Fox News. News agencies and newspapers from other Western countries and South Africa have also been banned from the country.
National symbols[edit]
The stone-carved Zimbabwe Bird appears on the national flags and the coats of arms of both Zimbabwe and Rhodesia, as well as on banknotes and coins (first on Rhodesian pound and then Rhodesian dollar). It probably represents the bateleur eagle or the African fish eagle.
Balancing Rocks are geological formations all over Zimbabwe. The rocks are perfectly balanced without other supports. They are created when ancient granite intrusions are exposed to weathering, as softer rocks surrounding them erode away. They are often remarked on and have been depicted on both the banknotes of Zimbabwe and the Rhodesian dollar banknotes.
Health
At independence, the policies of racial inequality were reflected in the disease patterns of the black majority. The first five years after independence saw rapid gains in areas such as immunization coverage, access to health care, and contraceptive prevalence rate. Zimbabwe was thus considered internationally to have an achieved a good record of health development.
Zimbabwe suffered occasional outbreaks of acute diseases (such as plague in 1994). The gains on the national health were eroded by structural adjustment in the 1990s, the impact of the HIV/AIDS pandemic and the economic crisis since the year 2000. In 2006, Zimbabwe had one of the lowest life expectancies according to UN figure  – 44 for men and 43 for women, down from 60 in 1990, but this has since recovered to 53 and 54 respectively. The rapid drop was ascribed mainly to the HIV/AIDS pandemic. Infant mortality rose from 6% in the late 1990s to 12.3% by 2004.
The health system has more or less collapsed. At the end of November 2008, some operations at three of Zimbabwe's four major referral hospitals had shut down, along with the Zimbabwe Medical School, and the fourth major hospital had two wards and no operating theatres working. Due to hyperinflation, those hospitals still open were not able to obtain basic drugs and medicines. The situation changed drastically after the Unity Government and the introduction of the multi-currency system in February 2009 although the political and economic crisis also contributed to the emigration of the doctors and people with medical knowledge.
In August 2008 large areas of Zimbabwe were struck by the ongoing cholera epidemic. By December 2008 more than 10,000 people had been infected in all but one of Zimbabwe's provinces and the outbreak had spread to Botswana, Mozambique, South Africa and Zambia. On 4 December 2008 the Zimbabwe government declared the outbreak to be a national emergency and asked for international aid.
The 2010 maternal mortality rate per 100,000 births for Zimbabwe is 790. This is compared with 624.3 in 2008 and 231.8 in 1990. The under 5 mortality rate, per 1,000 births is 93 and the neonatal mortality as a percentage of under 5's mortality is 32. In Zimbabwe the number of midwives per 1,000 live births is unavailable and the lifetime risk of death for pregnant women 1 in 42.
Education
Due to large investments in education since independence Zimbabwe has the highest adult literacy rate in Africa, which in 2013 was 90.70%. The education department has stated that 20,000 teachers have left Zimbabwe since 2007 and that half of Zimbabwe's children have not progressed beyond primary school.
The wealthier portion of the population usually send their children to independent schools as opposed to the government-run schools which are attended by the majority as these are subsidized by the government. School education was made free in 1980, but since 1988, the government has steadily increased the charges attached to school enrollment until they now greatly exceed the real value of fees in 1980.
Zimbabwe's education system consists of 2 years of pre-school, 7 years of primary and 6 years of secondary schooling before students can enter university in the country or abroad. The academic year in Zimbabwe runs from January to December, with three terms, broken up by one month holidays, with a total of 40 weeks of school per year.
There are seven public (Government) universities as well as four church-related universities in Zimbabwe that are fully internationally accredited. The University of Zimbabwe, the first and largest, was built in 1952 and is located in the Harare suburb of Mount Pleasant.
Education in Zimbabwe became under threat since the economic changes in 2000 with teachers going on strike because of low pay, students unable to concentrate because of hunger and the price of uniforms soaring making this standard a luxury. Teachers were also one of the main targets of Mugabe's attacks because he thought they were not strong supporters.
That's all folks! Official end of the RLR – Randy Lewis Racing Trackchaser Report
Racing from Zimbabwe
.
.
.
Touring from Zimbabwe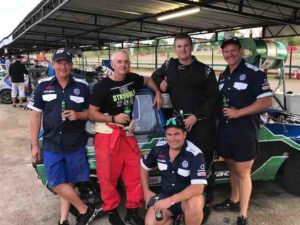 Click on the link below
Racing from Zimbabwe – The Photos
.
.
.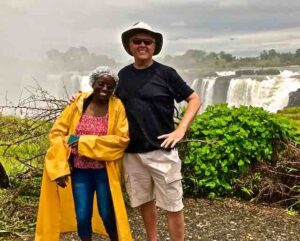 Click on the link below
Touring from Zimbabwe – The Photos