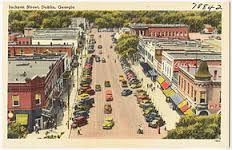 Greetings from Dublin, Georgia
.
.
From the travels and adventures of the 
"World's #1 Trackchaser"
.
.

441 Speedway
Dirt oval
Lifetime Track #2,305
The EventVideo PlusPhotos
THE EVENT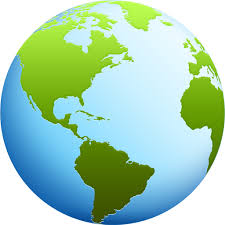 My trackchasing hobby takes me all over the world. Each year I will visit 25-30 American states and several foreign countries.  Long ago I moved into the #1 trackchasing position in both the number of different racetracks seen as well as the number of countries where I've seen racing.  
During my media interviews and discussions with friends and fans they often ask, "When did you start trackchasing?"
Yes, that's a question I get frequently. I never know how to answer it. I started out as a "racechaser". I went to the very best tracks where my favorite drivers were racing.
Somewhere along the line I decided I liked seeing a race at a track for the FIRST time rather than the TENTH time. As I went along I learned I liked the CHASE as much or more than the RACE. By the time I started trackchasing more than racechasing I was hundreds of tracks behind the leading trackchasers most of whom started in their 20s. Here's a list of the number of tracks I had seen by a certain age:
Age 5 – 1 track
Age 30 – 71 tracks
Age 40 – 180 tracks
Age 50 – 404 tracks
Age 60 – 1,517 tracks
Age 68 (today – still a kid) – 2,305 tracks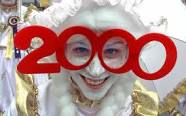 Today's adventure was one more of the 2,000 trips that have taken me up, down and around the long and dusty trackchasing trail. If you would like to see where I've been and experience those adventures here's the link: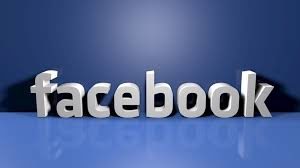 If you've got a question, comment or whatever please leave it at the bottom of this report.  It's very easy to do.  Or you can visit me on Facebook.  Thanks!
FOREWORD
This is going to be a busy trackchasing weekend. To some degree I'll be battling the weather. Also, it's still spring break. That makes flying on airplanes just a little more difficult. I'll be driving a good deal as well. There's a very good chance I may have to sleep in my car overnight for two consecutive nights. Sounds like a fun vacation huh?
ON THE WAY TO THE RACES
THURSDAY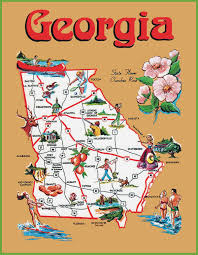 My trip would begin in Georgia. Although I have seen 30 tracks in the Peach state I have not trackchased here since 2014.
In order to get to the 441 Speedway in Dublin, Georgia in a single day I would have to fly for about five hours, drive for another two hours and lose three hours in time zone changes. With their Friday night racing program ‪beginning at about 7 p.m. that would be impossible coming from California. There just wasn't enough time in the day to leave California early Friday morning and make it to the races in time.
This is called the "California trackchaser penalty". Yes, it's the penalty for getting to live in such a beautiful place. Those Dreaded East Coast Trackchasers thought of everything didn't they.
As it was I would leave need to leave California a day early, on Thursday, to make it for a Friday start. Don't worry. I'm used to it. I estimate that I have taken some 700-1,000 separate trackchasing trips. Most of those started from Southern California.
The worst flying conditions, in terms of turbulence, from my experience come from flying in the southeast during the springtime. They have a lot of bad weather in this part of the country during this time of the year. Tonight's flight reflected that. It was really bumpy. Then when I stepped outside the airport terminal it was pouring down rain.
My motto is that I never want to buy cheap things cheap. I only want to buy good things cheap. Yep. You've heard me say that about a million times.
For the first three days of this trip I decided to change rental car suppliers. I normally go with National Car Rental. For this trip National wanted to charge me $165 for picking up a car late ‪Thursday night and returning it ‪on Sunday morning.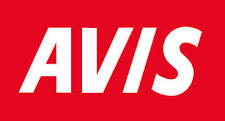 Just for comparison purposes I checked the Costco travel site. They would rent me a full-sized rental car from Avis for the same time period.  However, their price was just $66.
A rental car, for the most part, is a commodity. Don't get me wrong. I'm not equating a compact car with a full-sized rental car. I don't do the compact thing. I'm saying that a full-sized rental car from one major rental car company is virtually identical to a full-sized rental car from another major rental car company.
Considering I was getting a full-size car from a major rental car brand like Avis I would not be buying cheap things cheap. I was saving $100 for crying out loud.
Let's stop for a moment and think what saving $100 might mean. In the really big picture saving $100 only meant something if you're going to need that $100 before you die. If you don't ever need that $100 what was the purpose of saving $100 in the first place? Whatever. Let's move on but it does give you something to think about doesn't it.
When I rent from National I simply walk out into the rental car garage and select from any of 30-40 full-sized cars in driveway. Tonight in Atlanta, with no Avis "status", I waited in line for nearly an hour to get a Toyota Camry. Yes, I saved $100. However I am here to tell you I wasn't very happy standing in line for an hour with lots of people who only seem to rent a car once a year.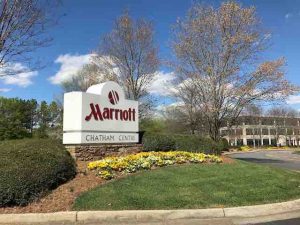 I had purchased my hotel the night before I landed in Atlanta. Of course I used ‪Priceline.com. I paid $80 for a room at the Marriott Alpharetta. That same room was selling online, including tax, for $240 a night! I figured I might as will treat myself to a top-notch place. There was a good chance, for the following two nights, I would be sleeping in my car.
Of course when I checked in I had some more work to do. I reminded the desk clerk that even though I had paid for my hotel on ‪Priceline.com I was a platinum member of the Marriott Marquis frequent stay program. That carries a lot of weight.
How much weight? The clerk gave me access to the concierge level. I'll be able to get a complementary breakfast there ‪tomorrow morning. If I were still there at 5 p.m. I would get cocktails and appetizers on the house. She also waive the $5 high-speed Wi-Fi charge. Then she gave me three bottles of water. When I reached my room I saw that bottles of water were selling for five dollars each inside the room!
Additionally she gave me a $10 gift certificate for use in the hotel restaurant. I would use that to buy most of my ‪lunch tomorrow. The 441 Speedway is only a couple of hours from the hotel. I don't need to be down there until about ‪7 p.m. tomorrow. The hotel gave me late check out ‪of 4 p.m.
Let's think about this. By being a little smarter than the average Joe I saved $100 on my rental car. Getting a full-sized car for three days in a big city for 66 bucks is a steal.
Then I got a $240 hotel for $80. They gave me more than half of that price in free stuff that I could use during this particular stay. Yes, I guess you could call me a travel professional.
FRIDAY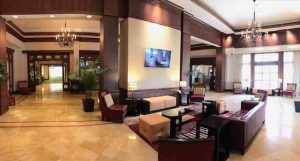 I woke up this morning in a suburb of Atlanta, Georgia. I was just two hours or so ‪from tonight's track in Dublin, Georgia.
I could've done some touring. However, I think I've seen pretty much every major attraction in Atlanta on previous trips.
There is one stop that I will need to make in Atlanta, Georgia as soon as I can. One of my sports spectating goals has been to see a baseball game in every active major-league baseball park.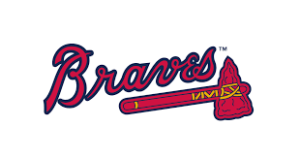 I was able to meet that particular goal a couple of years ago. However, for the 2017 baseball season, the Atlanta Braves are moving into a new ballpark.
As luck would have it the Braves were holding their grand opening ceremony tonight against the New York Yankees. That would have been a great baseball game to see. However, it was only an exhibition game. That wouldn't count toward my goal of seeing a real game in every stadium. I'll be back someday, almost assuredly in 2017, to see a regular season Atlanta Braves home game. I'll be anxious to see if they have a Waffle House inside the new stadium like they did in the old one.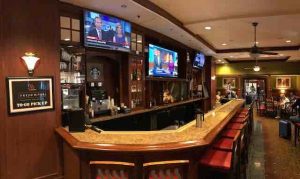 Today I had been granted ‪a 4 p.m. check out from my upscale Marriott hotel. I could get that late checkout for no increase in price because I'm a platinum member of the Marriott frequent stay program.
I needed to get as much rest and relaxation as I possibly could. For the next two nights I'll be driving overnight and sleeping in my car for a very small amount of time. A late checkout was just what the doctor ordered.
I opened the day with a complementary breakfast at the hotel concierge level. Then I spent a couple of hours researching future racing dates for the season. I took a nap. Then I used the $10 gift certificate I had been given by the hotel to pay for all but $1.07 worth of my lunch.
I went down to the hotel restaurant/bar to pick up the food I ordered on the phone. That saved me a five-dollar delivery charge. I didn't tip my server a thing. Let me tell you why.
Did you know that the word "tip" means "to insure prompt service"? When I showed up to pick up my food it wasn't ready. Then when they finally did have it for me the billing wasn't done properly and I had to wait another five minutes, while my food cooled, before that was straightened out. Finally when I opened up the bag I discover they gave me French fries rather than potato chips as I had ordered. They didn't deserve a tip other than maybe to "stay in school".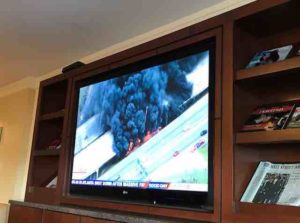 You may have read about the Interstate 85 bridge collapse caused by an unknown origin fire (later blamed on a homeless man). It happened a few hours before I landed in Atlanta last night. The bridge collapse on I-85 is in a section where 250,000 cars travel each day. The road will be closed for months.
THE RACING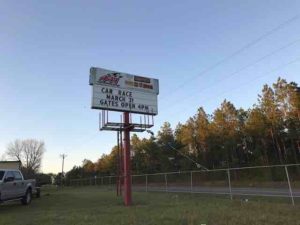 441 Speedway – Dublin, Georgia
Luckily my Waze GPS system successfully navigated me around this problem on a Friday afternoon in Atlanta. Surprisingly, I wasn't delayed too much. I arrived at my destination, the 441 Speedway. in Dublin, Georgia ‪at 7:30 p.m.
The track's Facebook page told me they were going to have their driver's meeting ‪at 7 p.m. Racing was scheduled to follow ‪at 8 p.m. However when I pulled into the sandy parking lot there wasn't much activity going on.
Tonight's admission charge for what appeared to be a regular program was $15. There were no senior discounts. For this part of the country that seemed like a hefty admission price.
I must tell you that I am not impressed with the timeliness and organization of so many short track dirt racing facilities all across the country. Not only am I not impressed, but also I am actually disappointed for the industry. I texted one of the most well-known dirt promoters in the country. I told him I was holding HIM personally responsible for not getting our nation's promoters educated at the winter promoter's meetings on the subject of timely starts.
Yes the Facebook page said ‪at 7 p.m. the driver's meeting would begin with racing at eight. I arrive ‪at 7:30 p.m. The driver's meeting ‪started at 7:40 p.m.! At least it finished up in five minutes.
However the track was wet. The first racecar did not hit the red clay dirt oval ‪until 7:55 p.m. Hot laps started at ‪8:21 a.m. with only the top half of the very high banked track being raceable.
The National Anthem ‪began at 8:56 p.m. The first racing class of 16 bombers would start the program. The first green flag of the night ‪at 9:02 p.m. more than an hour past the scheduled start time.

The track had good lighting. However, the PA system was poor. I'd probably rather have a good PA system with a good announcer than great lighting. Of course, I would like to have both.
The track ran five heats and then crate late-model qualifying for 13 cars ‪by 9:40 p.m. They did do a good job of starting one race right after another. However, for what most would consider family entertainment isn't nearly 10 p.m. a little late to be at this part of the program?

All throughout my business career I was rewarded for doing things on schedule. I was often given extra rewards when I could under promise and over deliver. Maybe that's why I find so much fault with the racing industry and their late starts, etc.
I certainly don't mean to be over critical. I know it's a lot easier to criticize than to do. I simply lay out the facts. If you say that racing is going to begin ‪at 8 o'clock and the first green flag for the first race of the night doesn't start for more than an hour after that time then you have under delivered in my eyes. You have especially under delivered if there is absolutely no mention whatsoever of your perform poor performance. If there are no apologies or recognition of the fact that you started more than an hour late I say shame on you. If there are no mentions of this situation maybe the track doesn't care about it.
The facility itself is a nice one. It used to be an asphalt track. Typically asphalt tracks have better overall facilities than dirt tracks.
I never made it to Dublin, Georgia when the track was paved. It does seem that more tracks switch from asphalt to dirt lately than vice versa. I don't have any data to support that conclusion. It's just my feeling.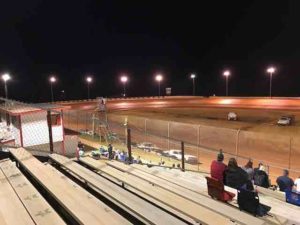 Tonight's Georgia red clay dirt track was extremely high banked. However, because they didn't pack in the lower half of the track most of the racing was one groove around the top.
The lighting was good and the aluminum grandstand was modern and comfortable. However the crowd was small. I know that the track is trying to build up their crowd after being closed for a few years.
I'm not sure that a $15 admission price and a tardy start are going to be impressive features of this facility. Do these people go to the winter race promoter's meetings? I can't imagine late starts are taught there.
On the other hand I would have to guess that the vast majority of the fans tonight, even though there were only a couple hundred, live close by. Maybe a late start for them is not a deal breaker.
However, as you know because you have followed my trackchasing for a while I am a traveling race fan. ‪ After tonight's racing I was REALLY going to be traveling.
AFTER THE RACES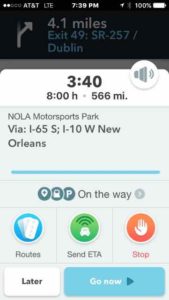 When I left the track tonight at approximately ‪11 p.m., after seeing two of the five feature events, I was looking at an eight-hour 565-mile drive over to Avondale, Louisiana.
I would gain one hour moving from the eastern time zone to the central time zone. I would have approximately 13 hours to make an eight-hour drive. I planned on using that extra five hours for sleep whenever and wherever I could get it.
I call Carol every night that I'm on the road. We usually talk for 20-30 minutes about the events of the day.
As soon as we wrapped up our call I chugged a serving of extra strength 5-Hour Energy drink. I don't use this very often. However, I find it helpful when I have to drive late into the night.
I will tell you that I seem to be able to drive longer with less rest now that I did when I was 20 or 30 years younger. I don't know why that is but it is.
Off I went into the night. My first goal was to try to drive five hours before I got any rest. That would make it about 4 a.m. Eastern time but "only" 1 a.m. Pacific time. If I could go that long I would only have three hours to drive when I woke up from my limited early morning, very early morning, interstate rest area nap.
‪At about 1:30 a.m. I had to stop for gas. I paid just $2.03 a gallon. I stopped inside the convenience store for a bottle of Diet Mountain Dew, another caffeine stimulant, and a can of Vienna sausage. That should get me into the morning.
Good day from Dublin, Georgia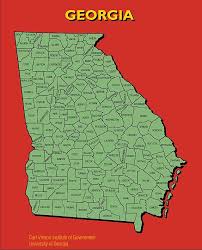 Georgia
The Peach state
This evening I saw my 31st lifetime track in the Peach state, yes the Peach state. I've seen 31 or more tracks in 22 separate states. No other chaser comes close to that mark.
Thanks for reading about my trackchasing,
Randy Lewis
World's #1 Trackchaser
Peoria Old Timers Racing Club (P.O.R.C.) Hall of Fame Member
Georgia sayings: Daddy
No matter how old or young a Georgian is, they will always call their father "Daddy!"
QUICK FACTS
LIFETIME TRACKCHASER COMPARISONS 
The three most important trackchasing comparisons to me are:
Total lifetime tracks seen
Total "trackchasing countries" seen
Lifetime National Geographic Diversity results
Total Lifetime Tracks
There are no trackchasers currently within 565 tracks of my lifetime total. Don't blame me.
Randy Lewis, San Clemente, California – 2,305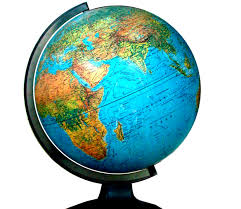 Total Trackchasing Countries
There are no trackchasers currently within 20 countries of my lifetime total.
Randy Lewis, San Clemente, California – 74
Current lifetime National Geographic Diversity results
Randy Lewis, San Clemente, California – 4.37
That's all folks! Official end of the RLR – Randy Lewis Racing Trackchaser Report
Click on the link below to see the video production from the racing action today.
Click on the link below for a photo album from today's trackchasing day.  You can view the album slide by slide or click on the "slide show" icon for a self-guided tour of today's trackchasing adventure.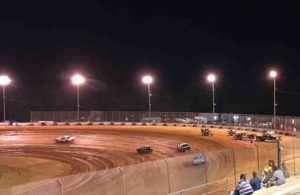 The trip down to Georgia and the 441 Speedway