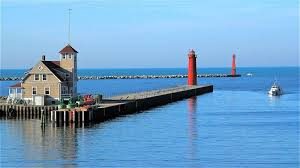 Greetings from Muskegon, Michigan
.
.
From the travels and adventures of the "World's #1 Trackchaser"
 .
.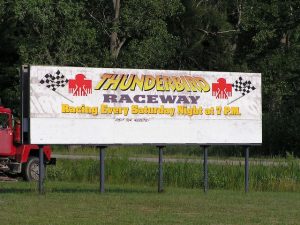 Thunderbird Raceway
Dirt oval
  Lifetime track #902
Highlights
Reprinted with permission from my July 16, 2005 Trackchaser Report
SPECIAL WEB SITE FOR TRACKCHASER REPORT READERS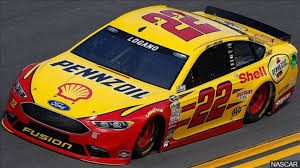 Gasoline prices have been on the rise for some time. When I am in San Clemente, I have my favorite low price gas station, which provides the premium gas for my Lexus. When I am on the road, I pick a gas station at random only after the emergency fuel light goes on!  Last night following the races, I spent time reviewing last month's expenses (which I do every month).  I was somewhat surprised to see that Carol and I had 22 gasoline fill-ups during June. 
PEOPLE/STRATEGY/TRAVEL NEWS
I rarely stay in the same hotel while I am trackchasing for two consecutive nights.  Usually the next track on the schedule requires a long drive from the place where I slept the night before.  That was not the case for the past two nights.
My AmeriHost Hotel is Lansing was a good location for both last night's racing in Lake Odessa and for today's planned triple in Jackson and Springport, Michigan.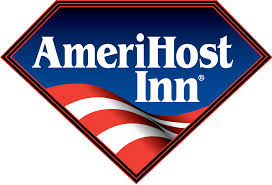 I only discovered AmeriHost hotels this week. They are nice places and seem to be flexible on their rates.  The Howell, Michigan location, where I stayed for two nights earlier in the week, started out with a rate of $89.  By the time we were finished discussing things I was being allowed to stay for just $62 per night.  The Lansing hotel initially asked $109 per night but immediately told me they could reduce the price to $99.  I offered $79 and they accepted.  That's a win/win for everyone.
Most continental breakfasts, especially at budget hotels, are not very good.  The AmeriHost chain offers a "make your own waffle" breakfast.  You simply pour the batter onto the waffle iron (I have to resist drinking the raw batter), press the two-minute timer and soon you have your own Waffle House.  I will have to get Carol one of these.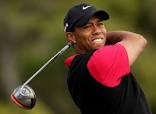 I lounged in my hotel room for most of the day, playing on my computer with the wireless high-speed internet and watching the British Open.  My two favorite golfers are Tiger Woods and Gary Player.  Tiger leads this year's tournament after three rounds.  Gary Player won the Open three times during his career.  I'll be rooting for Tiger tomorrow.
Just before I was about to leave for the 4 p.m. start at the Jackson Speedway, I turned on the Weather Channel.  I was shocked to see nearly the entire state of Michigan shaded in GREEN, which means rain.  I was in Lansing and it had not rained here all day.  I made a quick phone call to the Jackson track.  They were rained out!  The man I talked to said it had rained so hard that the track was under more than a foot of water.  Jackson was only 42 miles from my high and dry location in Lansing.  I called my other track I had scheduled tonight in Springport, Michigan.  Rained out!
Although it is inconvenient to have my race plan change at the last minute, I am trained and ready for such an eventuality.  I will tell you the strategy I used to keep my days without a rainout streak in tack.  I mention this so that trackchasers who might like to emulate these strategies would have that opportunity.  I believe that just 15 years ago in 1990, when most of us were trackchasing, discovering rain at this time of day would have meant no racing at all. Let me explain.
First, I am not sure the Weather Channel existed 15 years ago.  That would mean the unaware trackchaser, seeing no rain in Lansing, probably would not have called ahead and would have wasted an hour driving down to Jackson only to find out the track had been rained out.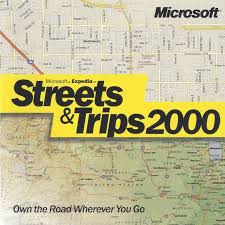 As soon as I knew my planned tracks would not be racing on this Saturday night, I opened my Microsoft Streets and Trips "Michigan Saturday" file.  This electronic map shows all tracks that race in Michigan on Saturdays.  I immediately eliminated daytime only tracks (it was too late for that) and tracks that were more than three hours from Lansing.  Since I had my hotel already, I did not want to end up with a huge drive back to the hotel after the races.  This is why, especially when the weather threatens, I am resistant to getting a hotel until after the races.  It seems like every time I book a hotel the weather turns bad and I am somewhat anchored to a spot where I don't want to be.
Anyway, this analysis left about 8-10 possible tracks. A trackchaser back in the day could have used the National Speedway Directory, but it would have taken longer and driving distances would have to be guessed at.
Next, I used my high-speed internet connection (an advantage I only gained this week).  I did a www.weather.com search for the current weather conditions and rain forecast for the rest of the day at the remaining Michigan Saturday night tracks.  I have found www.weather.com to be extremely accurate, especially at predicting WHEN the rain chances are expected to pick up.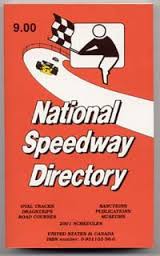 The rain probability forecast for every track but one called for a 50% chance of rain or more.  The cities where several tracks were located showed rain was currently underway.  I flipped open my National Speedway Directory and began to call the tracks that were closest and where it looked like the weather chances were best.  These calls told me that several of the tracks had already cancelled.  In 1990, few people had cell phones.  It was also expensive and inconvenient to make long distance calls back then.  The trackchaser of that era was not likely to make these calls for just those two reasons.
Checking my electronic map, checking www.weather.com and making a few phone calls took me about 15-20 minutes. That's less time than I would have been wasted driving from Lansing to Jackson and finding out the track had cancelled.
My best bet seemed to be driving west.  The Berlin Raceway in Marne had a message saying they expected the showers to clear their area by 6 p.m.  Just a bit west of there, the Thunderbird Raceway contact told me that it "had been raining all around them", but they "had not had a drop".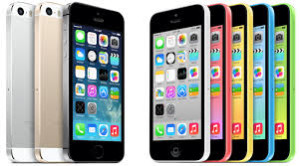 Berlin was about 70 miles to the west and Thunderbird was 30 miles further west.  I figured I could get to Berlin by 6 p.m.  At that point I would call both tracks for an update.  Again, without a cell phone, the early 90s trackchaser would have been at a big disadvantage. 
When I began to drive west from Lansing, the weather turned bad.  The sky was extremely overcast and the clouds were dark in the direction I was driving, west. It began to rain hard.  As I got closer to Berlin, I began to see a lighter sky. It was still raining when I reached Berlin.  Calls to both Berlin and Thunderbird yielded the same results.  Berlin was expecting the showers to clear out soon and Thunderbird had not had any rain, despite what seemed to be rain all over the state of Michigan.
I committed to try for the Thunderbird Raceway in Muskegon.  Three hours earlier, I couldn't recall ever hearing of this track and now it was my main target.  I arrived at Thunderbird at 6:35 p.m.  They were scheduled to start racing at 7 p.m.  There weather was rain free.  The skies were blue with nary a cloud.  I had beaten the weather again.  Well, I didn't really beat the weather, I beat the rain.  The weather, itself, was terrible.  It had to be in the lower 90s temperature wise and the humidity was oppressive.  It felt like being in a sauna with absolutely no breeze at all.  Top that off with a bright sun that roasted the left side of my face for nearly two hours and it made for an uncomfortable time.    
It seems that trackchasers are getting more and more tracks compared to totals achieved just a few years ago.  I think today's communications methods are partially responsible for that.  I also believe there are quite a few more racetracks, when the once a year fairs and figure 8 tracks are included.  Even though I have been to more than 90 tracks this season, I have hardly reduced the overall number of tracks in North America that I have not seen.  I still have around 1,090 tracks remaining in North America.  More than 370 of those are not listed in the National Speedway Directory.  In addition, I do not have most of the ice tracks included in my database.  It seems that every week, 2-3 new tracks are discovered or attended by someone in the trackchasing community.
I would like to wish Ron Rodda and his wife a very successful trip this coming week at they embark on their annual month-long racing trip of the Midwest and environs.  Ron, if you get to the Sheridan Speedway, I recommend the Foothills Motel and Campground in nearby Dayton, Wyoming.  It's just 23 miles away and you can stay at the place formerly owned by Carol's parents.
Last week I highly recommended the Posture-Pedic pillow for automobile travel.  I have been using it for a couple of weeks.  There is one major drawback.  It is so comfortable and I have used it so much that it is making my neck muscles weak. When I don't use the pillow I can hardly hold my head up!  I will have to find another place, other than my neck, to use the pillow when I am driving.
RACE TRACK NEWS:
THUNDERBIRD RACEWAY, MUSKEGON, MICHIGAN –TRACK #902
This racetrack is my 25th lifetime countable track to see in Michigan.  This puts me into 12thplace in the state rankings.  Allan Brown leads in Michigan with 126 tracks.  I still have 91 tracks too be seen here.  Most of them do not race on a weekly basis.
I have to be honest with you.  Until about 4:45 p.m. this afternoon, I cannot recall ever hearing about the Thunderbird Racepark (TR) in my life.  That's how trackchasing goes.  You have to be flexible.  When the bad weather chases me away from the original plan, then I could end up anywhere.
The TR is a three-eighths mile semi-banked dirt oval.  It's what you would call a "bullring".  As I mentioned above, the weather was absolutely oppressive.  Although the Midwest is noted for their bad winter weather, tonight's weather could hardly be called comfortable. 
I will give the track credit; they started on time at 7 p.m.  Arriving a few minutes early I was sitting in my air-conditioned Taurus.  With no threat of rain now, I could afford to relax. When I first heard the announcer saying they were going to get started, I began to get all the stuff I was taking into the track organized.  During that five-minute period they ran two trophy dashes!
Tonight was "kids" night.  They had pony rides for the children.  I always like a "first" and pony rides were a first at a non-fair event.  There were modifieds (10), mini-stocks (15), street stocks (26) and another class, which has slipped my feeble mind already!  The street stocks had a 75-lap feature scheduled for later in the evening.
The early portion of the program ran smoothly. Each of the four classes ran a trophy dash and about 6-7 heat races in total.  By 7:45 p.m. or so the preliminaries were over.  The temperature and humidity were nearly unbearable.  At this point the track went to intermission.
I believe the intermission lasted nearly one and one-half hours!  Yes, that is one long intermission.  During the intermission the track announcer introduced me to the crowd.  The announcer did not add much else to the program during the rest of the evening.  Following that mention a couple of fans sitting in the crowd noticed my World 100 shirt and figured I must be the trackchaser.  They came over and introduced themselves.
I enjoyed talking with both local people. One of them was a grocery store manager. I know something about that business from a vendor's point of view.  He complained that consumers in his store did not understand multi-purchase pricing, i.e. 3 for a $1, etc.  He said they could not compute the "each" price and were scared away by the price point of buying more than one product.  It was an interesting point and he was adamant about it.
During this intermission time, they brought all the cars onto the track and let the kids and family go onto the track, and meet the drivers.  They also had tons of door prizes including more than 10 new children's bicycles.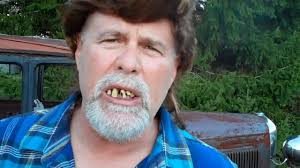 I was sitting in the non-alcohol section. I didn't even realize that until the young woman sitting over and a couple of rows above me puked her guts out! Her male companions used the water in their beer cooler to wash down the bleachers.  Security came and discovered this group had beer.  The male drinkers became belligerent and one of them was kicked out, while the other made a pest of himself.  A bit later the remaining male drinker was using a lot of bad language. This prompted the older couple sitting in front of me to reengage the security staff.  Soon the final male drinker was being led away.  The crowds at this track in Muskegon, the track I visited in Jones, Michigan and the track in nearby New Paris, Indiana over the past couple of weeks have really been "hillbilly rough".  I don't recall seeing people like this as consistently as these tracks have shown me anywhere else.
FINALLY, the sun began to go down and the one and one-half hour intermission finished up.  It was nearly 10 p.m. when the 10 car modified feature took the track. I don't know how many laps they ran but it seemed like a lot, maybe 30 laps.  That's too much for just 10 cars. 
The mini-stocks were up next with their 15 cars. They had a major crash on the second lap with one driver turning his car over.  This looked like it would be a long delay.  It was now 10:15 p.m.  I had been there for three and one-half hours and seen one feature event.  There was no excuse for an intermission to take as long as it did, especially on one of the hottest nights of the year.  I was outta there.
In summary, I was, again, extremely lucky to see countable racing.  I wasn't as lucky as some might think, since I had a lot of control over where I eventually ended up.  I could have easily made this a blended double with the Berlin Speedway located about 30 miles away.  Why didn't I? Leaving the Thunderbird Racepark would not have been difficult to do.  The reason I didn't is that the Berlin Raceway had a major show tonight, a 200-lap ARCA race.  It's a very rare occasion, if ever, that I would use the blended double strategy, on either end, when a major race and sanctioning group is involved.
RENTAL CAR UPDATE: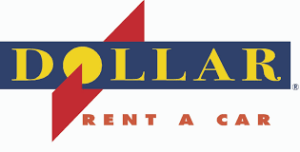 The Dollar Rental Car Racing Ford Taurus has good air conditioning and is getting about 25 M.P.G.
LIFETIME TRACKCHASER STANDINGS UPDATE: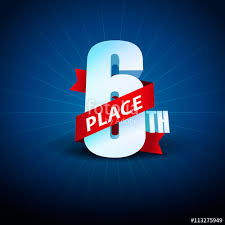 These trackchasers are within 100 tracks (plus or minus) of my current trackchaser total.
Guy Smith, Effort, Pennsylvania – 982
Any Sivi, Clairton, Pennsylvania – 978
Gordon Killian, Sinking Spring, Pennsylvania – 978
Randy Lewis, San Clemente, California – 902
Jack Erdmann, DePere, Wisconsin – 872
P.J. Hollebrand, Webster, New York – 823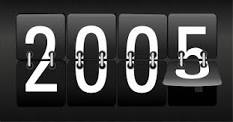 2005 TRACKCHASER STANDINGS
Randy Lewis, San Clemente, California – 93
Ed Esser, Madison, Wisconsin – 67
Roland Vanden Eynde, Vilvoorde, Belgium – 59
Guy Smith, Effort, Pennsylvania – 40
P.J. Hollebrand, Webster, New York – 35
Paul Weisel, Orefield, Pennsylvania – 34
Roger Ferrell, Majenica, Indiana – 27
Gordon Killian, Sinking Spring, Pennsylvania – 20.
Pam Smith, Effort, Pennsylvania – 20
  10.Will White, Quakertown, Pennsylvania – 15
CUMULATIVE DRIVING DISTANCES:
Denver, Colorado Airport – trip begins
Rawlins, Wyoming – 268 miles
Sheridan, Wyoming – 766 miles
Denver, Colorado Airport – first leg of trip ends – 1,264 miles
Detroit, Michigan Airport – second leg of trip begins (cumulative from start of trip in Denver)
Fowlerville, Michigan – 1,340 miles
Charlotte, Michigan – 1,485 miles
Echo Bay, Ontario, Canada – 1,889 miles
Lake Odessa, Michigan – 2,229 miles
Muskegon, Michigan – 2,414 miles
Air travel
Orange County, CA – Denver, CO – 846 miles
Denver, CO – Detroit, MI – 1,123 miles
TRACK ADMSSION PRICES:
Ripple Ridge Raceway – $8
Sheridan Speedway – Free
Livingston County Fairgrounds – $10
Charlotte County Fairgrounds – $10
Laird International Speedway – $8 Canadian
I-96 Speedway – $12
Thunderbird Racepark – $12
Thanks for reading about my trackchasing,
Randy Lewis
Trackchasing's #1 trackchaser of the 21st century
I'm not as good as I once was, but I'm as good once, as I ever was.
Planned new racetracks (on the last day of each racing trip I will post my tentative plans for my next trip)
July 17 – Bob's Family Racetrack, Clarksville, Michigan
July 17 – Mid Michigan Raceway Park, Muir, Michigan
July 18 – Decatur-Macon Fairgrounds, Decatur, Illinois
Racetracks visited in 2005 (** not the first time to visit this track)
Sungold Stadium aka Premier Speedway, Warrnambool, Victoria, Australia, January 1
Freedom Hall – Oval – Louisville, Kentucky, January 15
Freedom Hall – Figure 8 – Louisville, Kentucky, January 15
Southern Illinois Center, DuQuoin, Illinois, January 16
Golden Aisles Speedway, Waynesville, Georgia, February 25
Zephyrhills Antique Racecar Track, Zephyrhills, Florida, February 26
Dirt Devil's Speedway, Land O' Lakes, Florida, February 26
Ringwood Raceway, Ringwood, England, March 25
Birmingham Wheels, Birmingham, England, March 26
Boiling Hills Farm, Sleaford, England, March 27
Snetterton Circuit, Snetterton, England, March 27
**     Great Yarmouth Stadium (oval), Yarmouth, England, March 27
Great Yarmouth Stadium (Figure 8), Yarmouth, England, March 27
The Grove Farm, Monkland, England, March 28
Grimley Raceway, Grimley, England, March 28
Castle Combe Circuit, Castle Combe, England, March 28
Boyd Raceway, Boyd, Texas, April 1
Port City Raceway, Tulsa, Oklahoma, April 2
Outlaw Motor Speedway, Oktaha, Oklahoma, April 2
Hallett Motor Racing Circuit, Jennings, Oklahoma, April 3
JPR Speedway, Tulsa, Oklahoma, April 3
Charlotte County Speedway – Figure 8, Punta Gorda, Florida, April 9
CORA Speedway, Dixon, California, April 16
Reno-Fernley Raceway – Road Course, Fernley, Nevada, April 17
Lakeside Speedway, Kansas City, Kansas, April 22
Salina Speedway, Salina, Kansas, April 23
Jetmore Motorplex, Jetmore, Kansas, April 24
Oberlin Speedway, Oberlin, Kansas, April 24
USA Race Track, Tucson, Arizona, April 30
Tucson Raceway Park (inner oval), Tucson, Arizona, April 30
Driesum Race Track, Driesum, Netherlands, May 5
Autosportsdadion de Polderputten, Ter Apel, Netherlands, May 5
Bellekouter Autocross – oval, Affligem, Belgium, May 8
Bellekouter Autocross – road course, Affligem, Belgium, May 8
Circuit de Croix-En-Ternois, Saint-Pol sur-Ternoise, France May 8
Nurburgring, Nurburg, Germany, May 13
Lopik – oval, Lopik, Netherlands, May 14
Lopik – road course, Lopik, Netherlands, May 14
Ten Boer Autocross, Ten Boer, Netherlands, May 14
Rennplatz "Casper Gerd", Rutenbrock, Germany, May 15
Zuidwolde Autocross, Zuidwolde, Netherlands, May 15
Midland Speedway Circuit, Lelystad, Netherlands, May 15
Aalten Autocross, Aalten, Netherlands, May 16
Circuit de Peel International Speedway, Venray, Netherlands, May 16
U.S. 30 Speedway – permanent inner oval, Columbus, Nebraska, May 26
Hitchcock County Speedway, Culbertson Nebraska, May 27
Pikes Peak International Raceway, Fountain, Colorado, May 28
Colorado National Speedway – asphalt oval, Dacono, Colorado, May 28
Colorado National Speedway – figure 8, Dacono, Colorado, May 28
Rocky Mountain National Speedway – figure 8, Commerce City, Colorado, May 28
Broken Bow Wilderness Park – figure 8, Fullerton, Nebraska, May 29
Casino Speedway, Watertown, South Dakota, May 29
Sioux Speedway, Sioux Center, Iowa, May 30
Madison Speedway, Madison, Minnesota, May 30
Hawkeye Downs, Cedar Rapids, Iowa, June 3
Autobahn Country Club – North Course, Joliet, Illinois, June 4
Shadyhill Speedway, Medaryville, Indiana, June 4
Pottawattamie County Fairgrounds, Avoca, Iowa, June 5
Dawson County Speedway, Lexington, Nebraska, June 5
Marshfield Super Speedway, Marshfield, Wisconsin, June 14
Red Cedar Speedway, Menomonie, Wisconsin, June 15
Victory Lane Speedway, Winnipeg, Manitoba, Canada, June 16
River Cities Speedway, Grand Forks, North Dakota, June 17
Raceway @ Powercom Park, Beaver Dam, Wisconsin, June 18
Jefferson Speedway, Jefferson, Wisconsin – outer oval, June 18
Jefferson Speedway, Jefferson, Wisconsin – inner oval, June 18
Golden Sands Speedway, Plover, Wisconsin – June 19
Langlade County Speedway, Antigo, Wisconsin – June 21
Thunderhill Raceway, Sturgeon Bay, Wisconsin – June 22
Luxemburg Speedway, Luxemburg, Wisconsin – June 23
Monster Hall Raceway, Unity, Wisconsin – June 24
Crandon International Off-Road Course, Crandon, Wisconsin – June 25
Pepsi Raceway Park, Tomahawk, Wisconsin – June 25
TNT Speedway, Three Lakes, Wisconsin – June 25
Shelby County Speedway – permanent oval, Shelbyville, Indiana – June 26
Shelby County Speedway – temporary oval, Shelbyville, Indiana – June 26
Jennings County Fairgrounds, North Vernon, Indiana – June 27
Paducah International Speedway, Paducah, Kentucky – June 28
Crystal Motor Speedway, Crystal, Michigan – June 29
Dells Motor Speedway, Wisconsin Dells, Wisconsin – June 30
Van Wert County Fairgrounds, Van Wert, Ohio – July 1
Baer Field – 3/8 mile oval, Ft. Wayne, Indiana – July 1
Gingerman Raceway, South Haven, Michigan – July 2
Thunder Valley Motorsports, Jones, Michigan – July 2
New Paris Speedway, New Paris, Indiana – July 2
Durand Downtown Circuit, Durand, Illinois – July 3
Ripple Ridge Raceway, Rawlins, Wyoming – July 8
Sheridan Speedway, Sheridan, Wyoming – July 10
Livingston County Fairgrounds (figure 8) Fowlerville, Michigan – July 12
Eaton County Fairgrounds, Charlotte, Michigan – July 13
Laird International Speedway, Echo Bay, Ontario, Canada – July 14
I-96 Speedway (inner oval), Lake Odessa, Michigan – July 15
I-96 Speedway (outer oval), Lake Odessa, Michigan – July 15
Thunderbird Racepark, Muskegon, Michigan – July 16