Greetings from Nashua, Iowa
.
.
From the travels and adventures of the 
"World's #1 Trackchaser"
The Event2020 - Oval2006 - Figure 8Video PlusPhotos
Big Four County Fairgrounds
Dirt figure 8
 Lifetime Track #1,081
.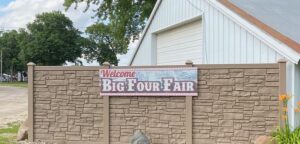 Big Four County Fairgrounds
Dirt oval
 Lifetime Track #2,626
THE EVENT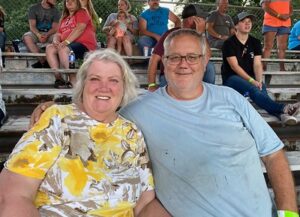 Editor's note: As a trackchaser, I don't meet up with fellow trackchasers all that often. First of all, for security reasons, I don't post my exact trackchasing future plan unless a trackchaser is a friend. Secondly, my future travel schedule is so uncertain that I can't really plan to meet someone because I might not make it. Finally, few trackchasers are going to be trackchasing at the locales I choose. When I do run into my fellow trackchasing competitors it is often just the luck of the draw. Tonight that luck of the draw ended up having me sitting next to Brian and Sue Dolphy, a couple of nice folks from my boyhood state of Illinois. They are just beginning to get their feet wet in the hobby I have enjoyed for decades. Good luck to them!
I AM A TRACKCHASER.
Are you new to the hobby of trackchasing? If so, let me give you just a little bit of background. Before I go any further I will tell you that a lot of people get pretty enthused about what I've been doing with trackchasing. I will offer this warning. If you try it yourself it could become addictive.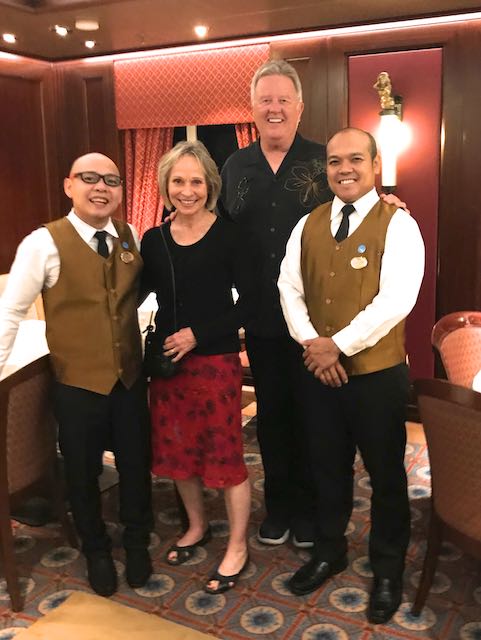 My name is Randy Lewis (above with my buddies from the Diamond Princess cruise ship in Japan, which six months later was the first ship to have a major problem with the coronavirus). I hail from the sleepy little village by the sea, San Clemente, California. I am a "trackchaser". I trackchase. Have you ever in your life heard of "trackchasing"? I didn't think so.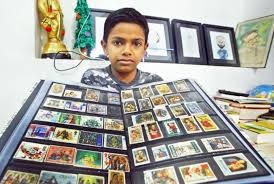 Trackchasing is a "collecting" hobby. Trackchasing is a "counting" hobby. It's really not all that much different than when you were a kid and you collected stamps or beer cans or bottle caps.
Trackchasing is all about visiting new auto racing tracks for the very first time. Believe it or not, trackchasing has "rules" as to what kind of racetrack and race car and race driver count toward your lifetime totals and which ones would not.
I'll try to oversimplify the rules situation for you. Trackchasers are allowed to count racing cars and trucks that compete on oval, road course and Figure 8 configurations. Any class that is racing, in order to count, must be open to racers 18 years of age or older.
This means that trackchasers cannot count racing down exclusively by kids. There are also various motorsports events and classes of cars that do not count. Trackchasers do not count drag racing, demolition derbies, motorcycle racing or boat racing. Just cars and trucks on ovals, road course and figure 8 tracks. Trackchasing does not allow the counting of flat go-kart racing either.

Remember, I didn't set up these rules. I only count by them. The rules were set up in the 1990s by a group of white men who primarily hung out in Pennsylvania. I don't know that any of them had ever seen any racing on a road course or figure 8 track or maybe even a drag race, with a few exceptions, when the rules were established. There is one good thing about having a common set of rules. It allows each trackchaser to compare his or her list to the next trackchaser. Trackchasers like to do that.
In addition to the racing part of trackchasing for me, I really enjoy seeing the local sights and sounds of whatever area I am visiting. I called these "Trackchasing Tourist Attractions". If you go to my website at www.randylewis.org and click on the Trackchasing Tourist Attractions tab you'll see where I've been all over the world. Here's a link to that tab.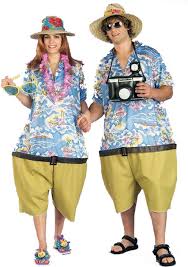 Trackchasing Tourist Attractions
I also really enjoy the logistical part of the hobby. I have been retired for nearly 20 years. During that time I have not earned a single dime of work income. That means I have to manage my money pretty closely enable in order to be able to do what I do.
Logistically I have to handle seven different categories of trackchasing expenses. Those expenses include airplanes, rental cars, hotels, airport parking, gasoline, food and race tickets. As an example, you can just imagine what traveling from Southern California out to the Midwest for four days of racing would cost.
In any given year I will travel well over 200,000 miles. I'll stay in hotels 150-200 nights a year, rent 50-75 rental cars every year and buy a full tank of fuel about 100 days a year just for trackchasing.
After each and every event that I attend I post a YouTube video, a SmugMug photo album and a very detailed Trackchaser Report about the experience. My stories are not just about what happened at the track but about my visit to the area and what exactly it took to make the trip happen. That's where the racing, the touring and the logistical challenges come from.
I told you that trackchasing is a "counting" hobby. Trackchasing is ultra-competitive as well. Lots of people don't recognize that when they are initially exposed to this hobby. Trackchasing has had all of the political drama, cheating, accusing people of cheating and other aspects of poor personal behavior that any other competitive activity might have. This is why I am NOT a member of any organized trackchasing group. The management of these groups has been so poor over the years these groups are not something I want to be associated with whatsoever.
As this is written I have seen racing in 85 different countries at more than 2,650 racetracks. During all this time I have never tried to benefit financially from my hobby. This is despite being interviewed by hundreds of track announcers, newspaper reporters and radio and TV outlets as well as doing a TV pilot. I'm a volunteer. I do this 100% for the fun of it.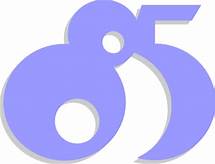 Because I have seen racing in 85 countries at this point I am considered the World's #1 Trackchaser. That's good enough for me. Now I encourage you to drop down a few spaces and read about trackchasing adventure. As you discover what went on today just think about the idea that I've done this more than 2,600 times. I don't mind admitting I am addicted to that hobby of trackchasing.
Yes, today's adventure was one more of the 2,000 trips that have taken me up, down and around the proverbial long and dusty trackchasing trail.  If you would like to see where I've been and experience those adventures here's the link: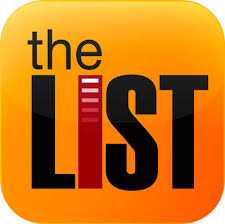 If you've got a question, comment or whatever please leave it at the bottom of this report.  It's very easy to do.  Or you can visit me on Facebook.  Thanks!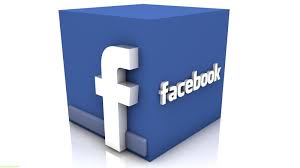 FOREWORD
Friday, July 17, 2020.
Today I had pretty much all day to make the six-hour drive from Wabash, Indiana over to Nashua, Iowa. I very much enjoy driving. If I didn't I wouldn't be competing in the trackchasing hobby. When needed I can drive pretty much forever.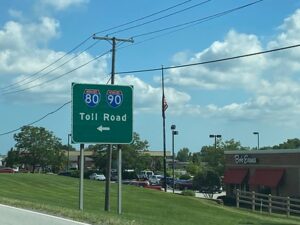 Waze is the GPS system that I use. I like it for several reasons. One of the reasons that I prefer Waze so much is that I can compare my routing plan using toll roads or not. Today the system told me that the driving distances and times were pretty much the same whether I used the toll roads going through Chicago or not. I like to save some money. It's the Midwest in me that makes me that way. Today I had plenty of time and the non-toll road option would be just fine.
You should know this when I say, "I like to save money". My philosophy is very simple. I do not want to buy cheap things cheap. I want to buy good things cheap! Any money I save I want to spend immediately on good things that make life for me and others more pleasant, easier and safer.
Today's route will take me through the Quad Cities. Do you know which four cities make up the Quad Cities? I'll help you out. It's Rock Island, Moline, East Moline (all in Illinois) and Bettendorf, Iowa.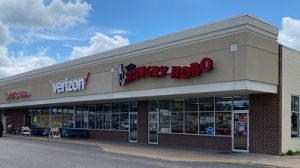 I needed to stop for a late lunch in Milan, Illinois. Milan is home to one of the Hungry Hobo outlets that dot the landscape of the Quad cities. Hungry Hobo holds a special place in my coronary heart because my good golfing buddy Pryce Boeye owns the chain!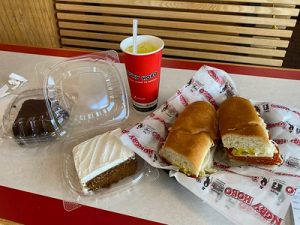 Today I stopped to find the Illinois restaurant had only opened up for in house dining a couple of weeks ago. Of course, that's because of the COVID-19 pandemic. At the Hungry Hobo, the sandwiches are numbered. Today I had the #6 sandwich which is primarily a pepperoni and cheese concoction. I ordered it with double meat so that I could eat half of the sandwich for lunch and the rest later on for dinner. Of course, no good meal is complete without dessert right? I selected a piece of chocolate cake and a serving of their famous pumpkin cake. Then I relaxed with multiple refills of Diet Mountain Dew and contemplated the rest of my trackchasing trip. If you are in the Quad Cities don't miss stopping at a Hungry Hobo.
I must tell you the story of the sandwich numbering system at Hungry Hobo. There are about a dozen sandwiches on their menu. A long time ago the #4 sandwich was discontinued. Why? Don't really know. Maybe it didn't sell well.
Rather than renumber all of the other sandwiches the menu board simply reads, "1, 2, 3, 5, 6 etc." I always like to quiz the person taking my order by asking, "What happened to the #4"? Usually, the server is younger and wasn't employed when the #4 sandwich bit the dust. I just like to see how they might answer my question when I'm sure no one else asks that question! This kind of thinking helps me pass the time of day.
You should know this. There was a Rudy's Mexican food outlet in the same strip shopping center mall as HH. I remember going to Rudy's all the way back in the early 70s. As I recall there were about five of them. There weren't many Mexican food choices in the Midwest back then. Part of me wanted to give Rudy's another try today to see if I thought they were still good. However, my allegiance in the Quad Cities remains with Hungry Hobo.
Today's trackchasing visit to the Big Four Fairgrounds in Nashua, Iowa would not be my first trip to the small town. Nashua, Iowa is so tiny that with the most recently reported census the population is only 1,618. Somewhat unexplainably the town of Nashua is located in BOTH Chickasaw and Floyd Counties in Iowa. I've never heard of such a thing.
I had seen racing at the fairgrounds in Nashua all the way back in 2006. On that Saturday evening July 29, 2006, I had seen figure 8 racing. The track at the time was my 1,081st-lifetime track. To try to refresh my memory of that visit I took a brief peek at the Trackchaser Report that I had written some 14 years ago.
I must tell you that when I pulled into the Big Four County Fairgrounds parking area tonight I had ZERO remembrance from my visit 14 years ago whatsoever. When I read my Trackchaser Report much of those experiences had escaped my memory as well.
However, to prevent a total memory lapse from my many previous visits I began writing my Trackchaser Reports. I first began doing that at about lifetime track #430. The now historical documents remind me of what happened in the past. So what did happen in Nashua in 2006? By the way, you can read all about it in the link above titled "2006 – Figure 8".
It turned out that in 2006 our daughter Kristy accompanied me on the trip. My report further told me that when we checked into the hotel following the races in Nashua our hotel room had no beds! Once we did get a replacement room the clerk recommended that we go up to check out the room to make sure it was acceptable before my "wife" carried her bags up to level three. Kristy was born when I was 28 years old! Yep. There are lots of interesting and fun memories from the past many of which would be forgotten if I hadn't taken copious notes along the way. If you like you can read my 2006 Trackchaser Report from Nashua at the bottom of today's 2020 review.
Tonight I arrived at the fairgrounds a couple of hours before race time. I parked my New York license plated National Car Rental Racing Toyota Camry in the shade. Then I took off walking all over the fairgrounds. I wanted to meet my goal of walking at least 4 miles every day and this is how I would do it tonight.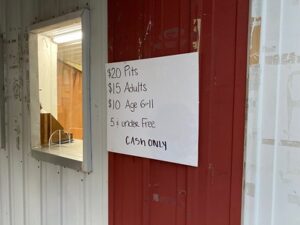 When it was time to go inside the arena I noticed that general admission ticket prices were $15. For just five dollars more I could buy a pit pass. However, at that point, I was a long way from the entrance to the pit area and had already walked by it a couple of times. I settled on sitting in the grandstands.
As I walked into the grandstands, looking for a place to sit, I saw a gentleman smiling and waving and who did it turn out to be? None other than Brian Dolphy. Brian is somewhat new to the trackchasing hobby but now one of the most prolific trackchasers going.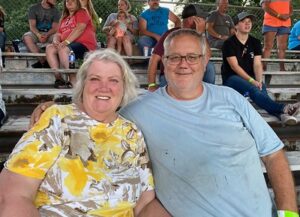 Today he brought along his lovely wife Sue. It would be my first chance to meet her. Brian and Sue live in southern Illinois.
I have an unusual claim to fame as regards women trackchasers. You could rack your brain and probably not be able to guess why this would be the case.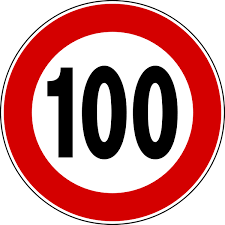 I am the only trackchaser who has met and spent time with every one of the top 100 Trackchasers who are women. It's just what I do. Of course, most trackchasers in the top 100 are men. It's just that I like to take time out to meet and recognize the unsung heroes, in many cases, who make it possible for their male companions to come to the races.
Tonight's races were being promoted by Gunderson Racing. It's too bad that more than half of their scheduled events for 2020 has been canceled because of the coronavirus scare. Gunderson always does a good job with their figure 8 and cruiser racing.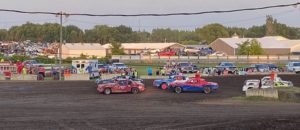 I mentioned that I had seen racing at this location with figure 8 cars all the way back in 2006. If that were the case and because I am a trackchaser why was I returning tonight? I was coming back tonight to see racing on the oval track with the cruisers. It's nice, from a trackchasing point of view, that Gunderson always runs both figure 8s and cruisers at their events. They do that on two separate configurations, an oval and a figure 8 track.
The racing was good. Iowa, Nebraska and Michigan have the best big car figure 8 racing anywhere in the country. Iowa also has 5-10 permanent figure 8 tracks. I don't know of any other state that has more than one or maybe two permanent figure 8 facilities.
Tonight's racing did have a few delays. There were the normal delays for disabled vehicles and lost bumpers etc. Then the track's ambulance got called away to an offsite emergency need. With no ambulance, the racing was shut down for the better part of a half-hour.
I did go out during intermission to knock out the last part of the four miles of walking that I needed to get in today. It was disappointing to see one long line of spectators waiting to get food and drink at the concession stand. I don't know why track operators can't do a better job with this. Concessions can be very profitable. However, a long line discourages customers from buying anything. It is true that in all likelihood the entire operation is made up of volunteers. That's a lot different than when you have paid employees. Volunteers want to do a good job but they may not have experience.
Once again please don't miss my YouTube racing video. If you've never seen county fair figure 8 racing, although tonight was not an active county fair, you might enjoy the rough and tumble aspect of it. I do.
After the races, I've bid the Dolphy's a fond farewell. Then I headed up toward Minneapolis, Minnesota. My Four Points by Sheraton hotel would be a full three hours north of the racetrack in Nashua. I was just hoping they had beds in the room!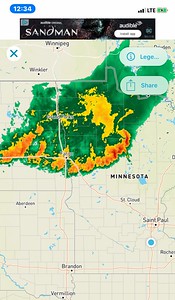 I just missed encountering a huge array of very potent thunderstorms that were bearing down on Minneapolis. My visit to Iowa, one of my favorite trackchasing states, and seeing the Dolphy's were a highlight of the night.
Good evening from Nashua, Iowa.
Randy Lewis – 85 countries – 2,626 tracks.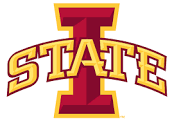 Iowa
The Hawkeye State
This evening I saw racing at my 118th-lifetime track in the Hawkeye State, yes, the Hawkeye State.  I hold the #1 trackchasing ranking in Iowa. Iowa ranks #4, amongst all the states, in tracks seen for me in the U.S. I have long believed that the state of Iowa has the best local stock car racing and big car figure 8 racing (along with Nebraska and Michigan) of any state in the country.
Here's a link to my all-time Iowa state trackchasing list. I have made 82 separate trips to Iowa seeing these tracks.

Thanks for reading about my trackchasing,
Randy Lewis
World's #1 Trackchaser
Peoria Old Timers Racing Club (P.O.R.C.) Hall of Fame Member
Iowa sayings: TENDERLOIN
Breaded, is my choice, but grilled are fantastic as well. Not only do we love our tenderloins, we always have a go-to spot. When I was a kid that was a place called Teet N Tobe's in the small town of Keswick. Unfortunately, it's closed now but my memories of it live on.
JUST THE FACTS
LIFETIME TRACKCHASER COMPARISONS 
The three most important trackchasing comparisons to me are:
Total lifetime tracks seen
Total "trackchasing countries" seen
Lifetime National Geographic Diversity results
Total Lifetime Tracks
There are no trackchasers currently within 7 tracks of my lifetime total. Don't blame me.
Randy Lewis, San Clemente, California – 2,626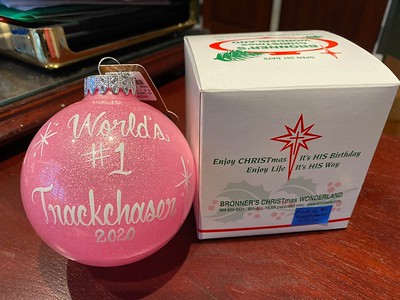 Total Trackchasing Countries
My nearest trackchasing competitor, a native of Belgium, has seen racing in more than 30 fewer countries compared to my lifetime total.
Randy Lewis, San Clemente, California – 85
Current lifetime National Geographic Diversity results
Randy Lewis, San Clemente, California – 3.96
That's all folks!  Official end of the RLR – Randy Lewis Racing Trackchaser Report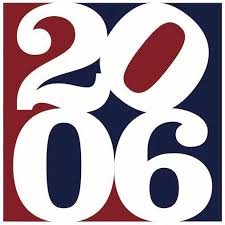 Reprinted with permission from my July 29, 2006 Trackchaser Report
Greetings from Nashua, Iowa
SPECIAL NOTICE #1
Some of you may have missed the Fargo (North Dakota) Forum newspaper coverage of trackchasing that appeared in the July 31, 2006 issue of North Dakota's leading daily newspaper.  The internet version of the story is now posted at www.randylewis.org. Simply click on "Media Coverage" to get the information. Here's a link that might get you there faster.
Randy's media coverage from all over the world 
Occasionally, the actual print version of the story is more complete than the internet copy.  If that is the case, I will provide the complete text if and when I receive it.
SPECIAL NOTICE #2
If you were part of the sell-out crowd of 44,111 last night at Angels Stadium, you may have noticed some familiar faces during the "Kiss Cam" segment.  Of course, the Kiss Cam is a video feature shown on the large Jumbotrons in the stadium.  The camera zeros in on an unsuspecting couple and they are expected to kiss for the crowd's enjoyment.  This is my favorite Jumbotron activity of the entire night.  I've told Carol that we need to be ready just in case we are one of the six or seven couples shown.  Last night, we were!  Carol's only comment was "Where was the camera that picked us out?"
KRISTY AND I WOKE UP IN MINNEAPOLIS, MINNESOTA.  THIS IS WHAT TRANSPIRED TODAY.
PEOPLE/STRATEGY/TRAVEL NEWS
The Strategy
I am a flying trackchaser.  I fly into a certain area to begin nearly every one of my multi-track trackchasing trips.  If there are not at least three tracks racing on consecutive days that are geographically proximate, it is not cost-effective to make the trip.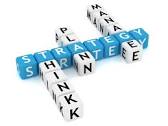 In the future, I will have a much better chance to have good trips to schedule if I hit the tracks that race the least often now.  I have nearly 1,250 North American tracks that I have NOT seen race.  If everyone one of those tracks raced once per week for a 20-week season, I would have 25,000 different track days to choose from. 
However, if each of those 1,250 tracks raced just one time per year, I would have only 1,250 track days to pick from.  Some tracks race 20 times a year and some only race one time per year.  I think I will be better off seeing as many tracks that race just 1 or 2 times a year now rather than later.  That will leave me with more potential track days to pick from as the years go by.
Tonight's county fair figure 8 track races just two times in 2006 as far as I know.  That made the Chickasaw Big Four County Fairgrounds an excellent strategic choice to see on a Saturday night.
The Trip
If the only thing that I could get out of the trackchasing hobby was seeing a county fair figure 8 race, it wouldn't be much of a hobby.  Whenever I can, and especially when I am trackchasing with family and friends, I want to see as much of the local culture and sights as we can. 
Of course, that's where the Trackchasing Tourist Activity (TTA) comes in.  With daughter Kristy along on this trip, I went to work seeing what local sights we could fit into our itinerary.  I was pleased with the two TTAs I came up with for today, Saturday.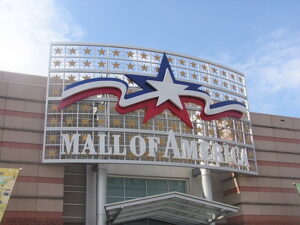 #1 TTA – Mall of America
Of course, the Mall of America is located in the greater Minneapolis area.  Carol and I have been to the shopping mall a couple of times, but this was Kristy's first visit.
As it approaches its 13th year, Mall of America has become globally recognized as one of the largest entertainment and retail attractions in the United States. On any given day, you may find visitors from all 50 states and nearly every corner of the world!
Mall of America Fun Facts!
Mall of America is the largest, fully enclosed retail and family entertainment complex in the U.S.
Seven Yankee Stadiums would fit inside Mall of America.
Mall of America's 13,300 short tons of steel is nearly twice the amount in the Eiffel Tower.
Walking distance around one level of Mall of America is .57 of a mile.
Spending 10 minutes in every store would take a shopper more than 86 hours to complete their visit to Mall of America.
More than 4,200 couples have been married at Mall of America since opening in August of 1992.
Mall of America is located on the former Metropolitan Sports Stadium which was home to the Minnesota Vikings and Twins. Home plate can be found in Camp Snoopy.
There are 30,000 live plants and 400 live trees planted in The Park at MOA™.
If you ever get the chance, you should visit this place.  Make a weekend out of it, or you will never see half of it.  What was most surprising was the ranlayracing.com souvenirs were being offered for sale in the mall!  I'll tell you more about that in a later report.
#2 TTA – Spam Museum
This was my third visit to the Spam Museum in Austin, Minnesota.  I first went there by myself, and then with Carol and now with Kristy.  It's a fun place!  You can check out details at www.spam.com.
Visitors will be welcomed with a film about SPAM and the cult-like popularity the brand offers.  Everyone will get a very complete history of the company with several interactive displays to enjoy.  Of course, no visit would be or could be complete without a visit to the SPAM gift shop.  I didn't realize how many useful things could be tied into the SPAM logo.
Here's some valuable information from the SPAM website.
Just as every Elvis fan longs to visit Graceland, SPAM fans worldwide now have their own pilgrimage to make. In Austin, Minnesota a 16,500 square-foot SPAM Museum opened in September 2001.
Museum visitors will be welcomed to the world of SPAM Family of Products with a variety of interactive and educational games, fun exhibits and remarkable video presentations.
MUSEUM HOURS
May 1 to Labor Day: Mon-Sat. 10 a.m.-5 p.m.; Sun. 12 Noon-4 p.m.
Labor Day to April 30: Tues.-Sat. 10 a.m.-5 p.m.; Sun. 12 Noon-4 p.m. Closed Mondays
NO ADMISSION FEE.
The SPAM Museum is closed New Year's Day, Easter, Thanksgiving, Christmas Eve Day, Christmas Day and Friday, June 16, 2006, in preparation for SPAM Museum Jam 2006!
The People
Everywhere in Minnesota and Iowa that we visited had very helpful and friendly people.  However, this weekend they were very hot and sweaty people due to the nearly 100-degree temperatures and high humidity.  Even in these conditions, everyone was extra nice to us.
We did have one interesting experience when we were checking into the Super 8 Motel in Minneapolis.  We had a difficult time finding the place at 1 a.m. in a somewhat urban area near the University of Minnesota campus.
Once we did find the motel, we checked in and received our room keys. Kristy headed up to the room while I went to park the car in the jam-packed parking lot.  By the time I reached the third floor, Kristy had already been to the room at the end of the hallway.  She had bad news.  "Dad, I don't think you're going to like this room."
It was 1 a.m.  This was not what I wanted to hear.  What could possibly be wrong with this room?  It didn't have any beds!  It had two headboards attached to the wall.  The room had everything else a standard Super 8 room should have.  It just didn't have any beds.  Could the previous guests have been a little "Light fingered?"
Now we trudged down from the third floor and summoned the night clerk from her smoking break just outside the front lobby.  I was fearful there might not be any other rooms available to replace our bedless wonder.  Always the optimist, I tried to convert our misfortune into a suite of some sort.
That plan didn't work, but we were able to get another room.  The clerk gave me the key and said, "You might want to go up and check to make sure the room is O.K. before your wife hauls her luggage all the way up there."  Wow!  My day was made.  If the room clerk thought I might be married to a 29-year-old, I couldn't fault her for giving us a room without beds!
RACE TRACK STATS:
CHICKASAW BIG 4 COUNTY FAIRGROUNDS (FIGURE 8), NASHUA, IOWA – TRACK #1,081 – 7/29/06
This was my 58th-lifetime track to see in the Hawkeye state.  Iowa was the first state, beyond my home state of Illinois, where I ever trackchased.  Back then I was racechasing and didn't know anything about trackchasing.  I now have a fourth-place ranking in the state.  I won't be challenging for third for a few years.  Those E&E boys (Esser/Erdmann) lead the state 77-76. 
RACE TRACK NEWS:
CHICKASAW BIG FOUR COUNTY FAIRGROUNDS (FIGURE 8)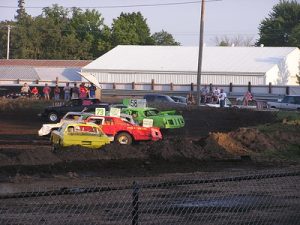 Tonight was a fun night of very good figure 8 racing.  There were four classes of racers with an overall outstanding car count.  The four classes included trucks (11), small cars (27), stock cars (26) and open cars (27). That's a lot of figure 8 cars.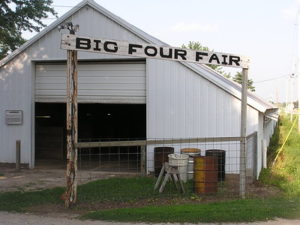 This is not the most prosperous county fairgrounds you will ever see.  The small covered grandstands had a steel-plated floor.  The grandstand roof didn't look like it could withstand a strong wind.  The attached press box also looked pretty shaky which may be why the announcer and his crew stood on solid ground at the track's backstretch to describe the action.
Kristy was impressed with the "Walking taco" offered at the concession stand.  She had never heard of such a thing.  That's one of the reasons, I was happy for her to join me on this trip.  People from all walks of life need to try a "Walking taco."
Just in case any of my readers have never had the good fortune to try this delicacy let me tell you what it is.  A "Walking taco" is a bag of corn chips that has the bag split open so the corn chips are exposed.  Chili, lettuce, cheese and sour cream are then added to the chips in the open bag.  From there all you need is some good balance, so you don't spill the contents and a fork.  It's very tasty.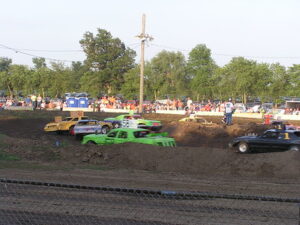 The racing was great.  They started promptly at 6:30 p.m.  The cars raced around two large dirt mounds that were located about 40 yards apart.  The dirt mounds were so large that a flagman was stationed atop each one.
The track had the consistency of a good dirt track.  There was none of that overwatering stuff where the cars have trouble going more than 10 M.P.H. As a matter of fact the "Open" cars were clocked at 44 M.P.H. through the figure 8 intersection.
The red flag stopped the races for major debris, like driveshafts, and when cars flipped over.  There were four flips during the night.  That might give you some indication of the speed these cars were traveling.  Each of the flips happened in the turns and not at the "X". 
The fastest car at the track was involved in one of these accidents.  This driver started in the back of the pack and raced to the front only to be spun out.  While he attempted to right his ship, so to speak, he was pushed back into last place.  This prompted him to try to go even faster.  As he was rounding one of the turns, the centrifugal force of his speed flipped him over all by himself.
The races were over by 9:30 p.m.  Kristy and I went down onto the track to meet some of the winning drivers and take pictures.  This had been a very hot night with a very rural crowd.  Everyone had a great time.
KRISTY'S COMMENTS
This was a real Podunk place.  Everyone looked like they were a farmer.  I couldn't believe how much mud was sprayed into the crowd of people in the pit area.  The cars kicked up this mud on almost every lap and no one even moved!
It was an organized program, but the announcer didn't seem to be very experienced.  The cars looked junky but were REALLY fast with some excellent drivers.
WEATHER CONDITIONS
Our first night of racing in Minnesota (Little Log House Speedway and Elko Speedway) was really hot.  It was even hotter tonight.  Even though we sat in the open-air part of the grandstands, there was nary a breeze and the heat and humidity were nearly unbearable.  The only people hotter than the folks in the grandstands were the two men grilling hamburgers.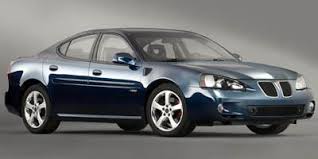 RENTAL CAR UPDATE:
The National Rental Car Racing Pontiac Grand Prix has a good air conditioner.
Friday total driving miles – 134 miles
Saturday total driving miles – 320 miles
LIFETIME TRACKCHASER STANDINGS UPDATE:
These worldwide trackchasers are within 100 tracks (plus or minus) of my current trackchaser total.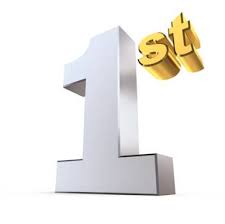 Randy Lewis, San Clemente, California – 1,081
Rick Schneider – Bay Shore, New York – 1,048 (-33)
Guy Smith, Effort, Pennsylvania – 1,042 (-39)
Allan Brown, Comstock Park, Michigan – 1,021 (-59)*
Gordon Killian, Sinking Spring, Pennsylvania – 1,018 (-62)*
Andy Sivi, Clairton, Pennsylvania – 1,015 (-65)*
Ed Esser, Madison, Wisconsin – 918 (-163)**
* Warning, you are within 50 tracks of being removed from this list.
** Special exemption.
The widespread use of the "*" is causing my printer cartridges to run dry much faster than they should.
Other notables
These worldwide trackchasers are within 10 tracks (plus or minus) of Carol's current trackchaser total.
Sammy Swindell, Bartlett, Tennessee – 278 (+10)
Dale Danielski, Onalaska, Wisconsin – 269 (+1)
Carol Lewis, San Clemente, California – 268
Bob Schafer, Oshkosh, Wisconsin – 267 (-1)
2006 TRACKCHASER STANDINGS
Randy Lewis, San Clemente, California – 90
Ed Esser, Madison, Wisconsin – 58
Roland Vanden Eynde, Vilvoorde, Belgium – 49
Mike Knappenberger, Reading, Pennsylvania – 45
Carol Lewis, San Clemente, California – 38
Guy Smith, Effort, Pennsylvania – 37
Paul Weisel, Orefield, Pennsylvania – 36
Roger Ferrell, Majenica, Indiana – 35
Gordon Killian, Sinking Springs, Pennsylvania – 32
Allan Brown, Comstock Park, Michigan – 32
Thanks for reading about my trackchasing,
Randy Lewis
#1 Trackchaser Living West of the Mississippi
What gets us into trouble is not what we don't know. It's what we know for sure that just ain't so.
CUMULATIVE TRAVEL DISTANCES:
AIRPLANE
Los Angeles, CA –  Minneapolis, MN – 1,609 miles
RENTAL CAR
Minneapolis-St. Paul International Airport – trip begins
Hastings, MN – 40 miles
Elko, MN – 84 miles
Nashua, Iowa – 351 miles
TRACK ADMISSION PRICES:
Little Log House Speedway – $5
Elko Speedway – $15
Chickasaw Big Four Fairgrounds – $8
UPCOMING TRACKCHASING PLANS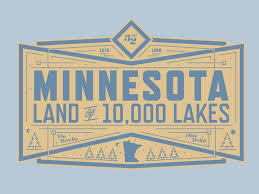 Kristy and I will dip our toe into another state before closing out the trip to Minnesota.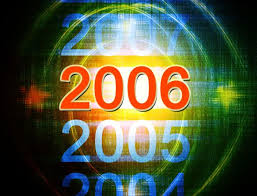 RACETRACKS VISITED IN 2006 (** not the first time to visit this track)
Watermelon Capital Speedway, Cordele, Georgia – January 14
Cross Roads Motorplex (asphalt oval), Jasper, Florida – January 15
Norfolk Scope Arena, Norfolk, Virginia – January 20
Qualcomm Stadium, San Diego, California – January 21
Oregon State Fair & Expo Center, Forster Livestock Arena, Salem, Oregon – January 28
Morosso Motorsports Park, Jupiter, Florida – February 4
Thunderbowl Speedway of Ocala, Ocala, Florida – February 4
Cross Roads Motorplex (dirt oval), Jasper, Florida – February 5
1,000.  Auburndale Kartway, Auburndale, Florida – February 10
1,001.  Ocala Speedway (asphalt oval), Ocala, Florida – February 12
1,002. Speedworld Speedway, Surprise, Arizona – February 19
1,003. Lowe's Motor Speedway (1/5 mile asphalt oval), Concord, North Carolina – February 25
1,004. Concord Raceway, Concord, North Carolina – February 25
1,005. Antioch Speedway, Antioch, North Carolina – February 25
1,006. Green Valley Speedway, Gadsden, Alabama – February 26
1,007. East Bay Raceway (inner oval), Gibsonton, Florida – March 17
1,008. Volusia Speedway Park West (1/6M oval), Barberville, Florida – March 18
1,009. Speedway Park, Fruitland Park, Florida – March 18
1,010. Sand Mountain Speedway (road course), Fort Meade, Florida – March 19
1,011. Anderson Motor Speedway, Anderson, South Carolina – March 31
1,012. Westminster Speedway, Westminster, South Carolina – March 31
1,013. East Lincoln Motor Speedway, Stanley, North Carolina – April 1
1,014. Margarettsville Speedway, Margarettsville, North Carolina – April 2
1,015. Sunny South Raceway, Grand Bay, Alabama – April 7
1,016. Barber Motorsports Park, Leeds, Alabama – April 8
1,017. Coldwater Raceway, Coldwater, Alabama – April 8
1,018. Talladega Short Track, Talladega, Alabama – April 8
1,019. Ballymena Raceway, Ballymena, Northern Ireland – April 14
1,020. Oulton Park, Little Budworth, England – April 15
1,021. Somerset Rebels Banger Raceway, Rooks Bridge, England – April 16
1,022. Mendips Raceway, Shipham, England – April 16
1,023. Oval Raceway, Angmering, England – April 17
1,024. Arlington Stadium, Eastbourne, England – April 17
1,025. Southside Speedway, Midlothian, Virginia – April 28
1,026. Motor Mile Speedway, Radford, Virginia – April 29
1,027. Wythe Speedway, Wytheville, Virginia – April 29
1,028. Summit Point Raceway, Summit Point Circuit, Summit Point, West Virginia – April 30
1,029. Old Dominion Speedway – inner inner oval, Manassas, Virginia – April 30
1,030. Shenandoah Speedway, Shenandoah, Virginia – May 4
1,031. Bridgeport Speedway (inner oval – front), Bridgeport, New Jersey – May 5
1,032. Empty Jug, Hawley, Pennsylvania – May 6
1,033. Oakland Valley Race Park, Cuddebackville, New York – May 6
1,034. Thunder Mountain Speedway, Center Isle, New York – May 6
1,035. Motocross 338, Southwick, Massachusetts – May 7
1,036. Glen Ridge Motorsports Park, Fultonville, New York – May 7
1,037. Calumet County Speedway, Chilton, Wisconsin – May 19
1,038. Grant County Speedway, Lancaster, Wisconsin – May 20
1,039. Blackhawk Farms Raceway, Rockton, Illinois – May 21
1,040. The Milwaukee Mile (Road course), West Allis, Wisconsin – May 21
** Angell Park Speedway, Sun Prairie, Wisconsin – May 21 (new track Carol only)
1,041. Park Jefferson Speedway, Jefferson, South Dakota – May 25
1,042. Superior Speedway, Superior, Wisconsin – May 26
1,043. Brainerd International Raceway, Brainerd, Minnesota – May 27
1,044. Canby Speedway, Canby, Minnesota – May 27
1,045. Crawford County Fairgrounds (figure 8), Denison, Iowa – May 28
1,046. Tri-State Speedway, Sisseton, South Dakota – May 29
1,047. Sheyenne River Speedway, Lisbon, North Dakota – May 29
1,048. Spring Mountain Motorsports Ranch, Pahrump, Nevada – June 3
1,049. The Bullring at Las Vegas Motor Speedway, Las Vegas, Nevada – June 3
1,050. Hibbing Raceway, Hibbing, Minnesota – June 6
1,051. Buena Vista Raceway, Alta, Iowa – June 7
1,052. Lebanon Midway Speedway, Lebanon, Missouri – June 8
1,053. Rocky Top Raceway, Coal Grove, Ohio – June 9
1,054. Midvale Speedway (oval), Midvale, Ohio – June 10
1,055. Midvale Speedway (figure 8), Midvale, Ohio – June 10
1,056. Spring Valley Raceway, Millport, Ohio – June 11
1,057. Rialto Airport Speedway, Rialto, California – June 17
1,058. Lawrenceburg Speedway (figure 8), Lawrenceburg, Indiana –  June 20
1,059. Lawrenceburg Speedway (temporary oval), Lawrenceburg, Indiana –  June 20
1,060. Thunder Mountain Speedway, Knox Dale, Pennsylvania –  June 21
1,061. State Park Speedway, Wausau, Wisconsin –  June 22
1,062. Dodge County Fairgrounds Speedway, Beaver Dam, Wisconsin –  June 23
1,063. Lucas Oil Speedway (oval), Wheatland, Missouri –  June 24
1,064. Lucas Oil Speedway (figure 8), Wheatland, Missouri –  June 24
1,065. Tri-City Speedway, Pontoon Beach, Illinois – June 25
1,066. Lake Ozark Speedway, Eldon, Missouri – June 29
1,067. Poplar Bluff Speedway, Poplar Bluff, Missouri – June 30
1,068. Indianapolis Motor Speedway (road course), Indianapolis, Indiana – July 1
1,069. Rush County Fairgrounds, Rushville, Indiana – July 1
1,070. Rock Castle Speedway, Mount Vernon, Kentucky – July 2
** Windy Hollow Speedway (oval), Owensboro, Kentucky – July 2
1,071. Heartland Park Topeka (dirt oval), Topeka, Kansas – July 3
1,072. Thunderhill Speedway, Mayetta, Kansas – July 3
1,073. Little Valley Speedway, Little Valley, New York – July 13
** Twin State Speedway (oval), Claremont, New Hampshire – July 14
1,074. Twin State Speedway (figure 8), Claremont, New Hampshire – July 14
1,075. Canaan Speedway (asphalt oval), Canaan, New Hampshire – July 14
** New Hampshire International Speedway, Loudon, New Hampshire – July 15
1,076. White Mountain Motorsports Park, North Woodstock, New Hampshire – July 15
1,077. Legion Speedway, Wentworth, New Hampshire – July 15
1,078. Devil's Bowl Speedway, Fair Haven, Vermont – July 16
1,079. Stafford Motor Speedway, Stafford Springs, Connecticut – July 17
1,080. Little Log House Speedway, Hastings, Minnesota – July 28
** Elko Speedway (outer oval), Elko, Minnesota – July 28
** Elko Speedway (inner oval), Elko, Minnesota – July 28
** Elko Speedway (figure 8), Elko, Minnesota – July 28
1,081. Chickasaw Big Four County Fairgrounds, Nashua, Iowa – July 29
Click on the link below to see the video production from the racing action today.
Click on the link below for a photo album from today's trackchasing day.  You can view the album slide by slide or click on the "slide show" icon for a self-guided tour of today's trackchasing adventure.
2020 – The big trip to the Big Four County Fairgrounds for oval racing
2006 – The big trip to the Chickasaw Big Four Fairgrounds for figure 8 racing