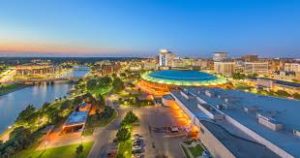 Greetings from Wichita, Kansas
.
.
From the travels and adventures of the "World's #1 Trackchaser"
Highlights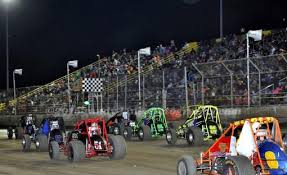 81 Speedway
Dirt oval
Lifetime track #98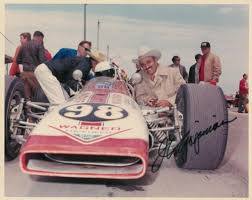 The 81 Speedway in Wichita, Kansas is officially listed as my 98th-lifetime track. This track was the very first location that I ever visited to see racing in the Jayhawk State.  
I did not begin writing my famous "Trackchaser Reports" until the middle of the year 2000.  My first official Trackchaser Report was written for track #425, the State Fair Speedway in Sedalia, Missouri.  I saw that track with my brother Mark on May 28, 2000.
Before 1980, I never kept track of when I went to a track. I just know from memory that I had seen racing at 71 different racetracks from when I was born in 1949 through the 1979 season. This was affectionately known as the "Group of 71".
You see when I first became a racing fan I never gave the idea of "trackchasing" a passing thought. Why? Trackchasing requires the funds to travel long distances. I grew up poor. We had no money for travel. The ONLY vacation I can ever remember taking until I was in college was a bus trip from Peoria, Illinois to Evansville, Indiana to visit my grandparents. We had absolutely no money for luxuries and travel was a luxury.
I began my racing fan "career" as a "racechaser". How did I decide beginning in college and running through the early 80s where I would go to the races? That was easy! I simply followed my favorite drivers. I scoured the Hawkeye Racing News for advertised race dates. I followed my favorite dirt driver, Darrell Dake, all over his home state of Iowa and my home state of Illinois. We were big Dick Trickle fans. When he was racing at a big show we tried to make it there. Yep. I was a racechaser. I didn't give a second thought to whether I was visiting a new track or not.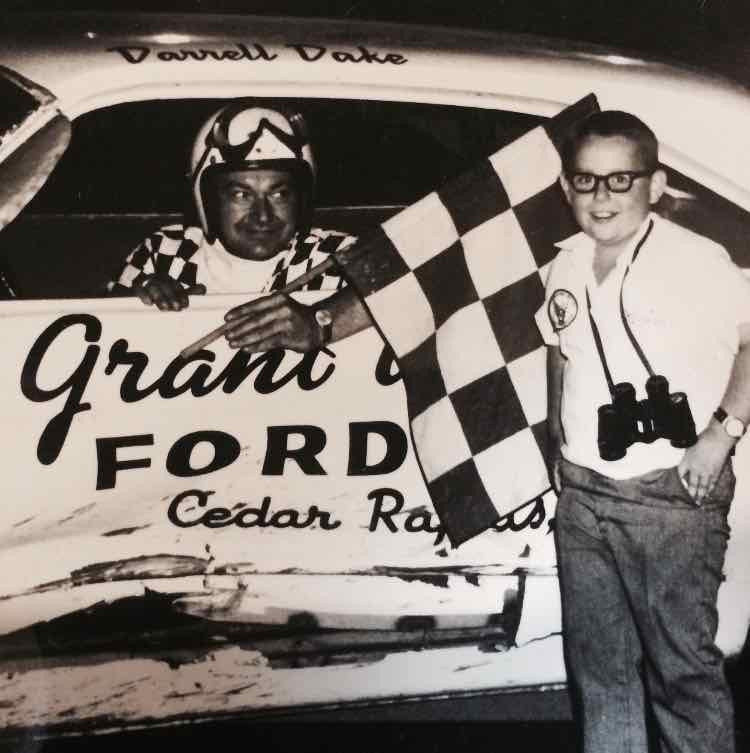 However, somewhere in the 80s, I decided I liked going to a track for the first time more so than re-visiting a track for the 10th time. It was also about this time that Darrell Dake was slowing down his race schedule and Dick Trickle was moving from the midwestern short tracks to NASCAR. Of course, during the 60s and 70s, I was a regular at my hometown track, the Peoria Speedway. To this day the Peoria Speedway remains my all-time favorite track.
Much of what I can tell you about my first trip to the 81 Speedway is from memory. I first went there on Wednesday, July 1, 1981. We were living near Chicago, Illinois at the time. Later, in 2005, I would return to this track with wife, Carol.
On that Wednesday night nearly 40 years ago I went there to see the World of Outlaws sprint cars race. Sammy Swindell was the winner. I can't recall for sure but I probably went there for a mid-week show as part of a business trip. At the time I was the Central Regional Sales Manager. My area of responsibility went from Minnesota to Louisiana north to south. East to west I was in charge of the sales managers and salespeople from Indiana to Kansas. I could set up sales visits to work with my people inside that geography anytime I wanted. Wouldn't you know it? The 81 Speedway, racing on a Wednesday night, was inside my sales territory.
Then, some 24 years later, Carol and I ventured out to the 81 Speedway in Wichita. At that point we were living in San Clemente, California. What follows is my Trackchaser Report from that trip.
Greetings from Wichita, Kansas,
PEOPLE/STRATEGY/TRAVEL NEWS
This trackchasing trip begins in the very warm city of Wichita, Kansas.  As I almost always mention every trackchasing trip offers a "first".  We had not been in Wichita for even a few hours and we had several "firsts".
The first "first" happened at LAX.  We were getting ready to board the plane and I noticed someone who looked familiar.  It was none other than Bart Starr, former quarterback of the Green Bay Packers and the MVP of the very first two Super Bowls.  By the way, he looked very similar to our golfing friend, Bob Wissler.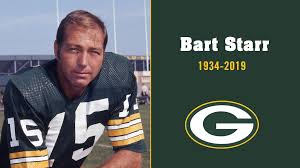 Here is how our meeting went.  I approached him and asked, "Mr. Starr?"  He said, "My name's Bart, what is your name", in a soft Alabama draw.  He then introduced his wife, Cherry, to us and I introduced Carol.  I mentioned that we had toured Lambeau Field just a few weeks ago and he allowed that it was very beautiful and well done indeed.  He also mentioned that he had not been to the redone Soldier Field but had heard it did not measure up to the stadium in Green Bay.  You might expect that from someone who played so many years against the Bears!
I mentioned that he had spoken at my high school's assembly back in 1965 or 1966.  He asked what school that was and noted that that speech was a long time ago.  Yes, it was a long time ago.  I didn't tell him that during that speech he had to stop and ask our student body to quiet down.  He didn't have to ask me to be quiet as I was and am a big fan of his.  He mentioned he was in Los Angeles to do some work with the "Coliseum", presumably with the idea of Los Angeles returning to the NFL.
Both he and his wife were very gracious to us.  They are southern people and those folks are always friendly.  They sat in first class.  Both Carol and I were impressed with the Starrs.  I'm glad that Carol had just been to Lambeau and heard me talk about Bart Starr for some time.
Our second "first" happened after we arrived in Wichita.  We wanted to catch a late afternoon movie.  The hotel clerk recommended the Old Town movie theatre.  The cinema is located in a beautifully refurbished area of downtown Wichita, called "Old Town".  There are several old brick buildings that used to house factories and hold grain.  These buildings are being rehabbed into residential properties including lofts. 
The movie theatre was a huge surprise.  We walked in and bought our tickets to the "War of the Worlds" (Carol rating: C, Randy rating: C+).  We noticed a huge sports bar inside the building and near the entrance to the movie.  It was 100 degrees and we were thirsty.  We asked if we could take alcoholic drinks into the movies.  We were surprised to hear that we could.  Soon Carol's draft beer and my strawberry daiquiri were entering the movies with us.  We then discovered they offer a full-service restaurant menu and serve it directly to you in your movie theatre seat.  There are only seven rows in the theatre and each row is separated by 4-5 feet.  There is even a red button at your seat to summon your server whenever you need help.  I've heard about this type of theatre but this was my first ever experience.
Our third "first" was our dining experience following the movie.  The old town area has several restaurants that are conveniently located near each other.  We stumbled upon the Uptown Bistro.  This place serves Mediterranean food.  It was nearly full when we walked in.  I've eaten in some very good restaurants in Los Angeles and never had better food than we ate here.  Los Angeles prices are about half as much as comparable eateries in Europe and Wichita prices are about half as much as Los Angeles.  It was a great value.
Carol started with a Bistro house special martini.  I had a key lime pie martini, which was like drinking a piece of liquid key lime pie.  Our appetizer was a whole roasted garlic clove served with rosemary-grilled flatbread.  Carol's seafood crepes "Nicole" and my Cedar Plank salmon were fantastic.  My dining habits improve when I trackchase with either Carol or Roland.  Finding all of this in Wichita, Kansas was a major surprise to us.
RACE TRACK NEWS: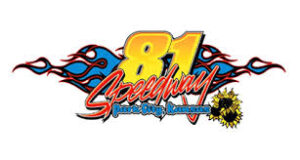 81 SPEEDWAY, WICHITA, KANSAS – TRACK #194 FOR CAROL
The 81 Speedway was running a Thursday night program for their lower class divisions.  They featured four classes including Junior Hornets, Hornets, Thumpers (like street stocks) and cruisers.  They had 12-18 cars in each class and the racing was fun.
81 Speedway is one of those "top 50" tracks in the country.  Their P.A. system is nearly as good as Perris Auto Speedway.  They have two announcers who do a great job of entertaining the crowd.
Following the Junior Hornet "A" main all 12 starters pulled up to the front stretch wall and stopped.  The gates to the front straight were opened and the fans poured down to congratulate the 12-15-year-old drivers.  Every driver was interviewed and each driver received a trophy.
It was at this point that we had our fourth "first" of the day.  The announcer was interviewing a young African American driver who had just finished third.  To my knowledge, I have never seen an African American driver interviewed before. 
I guess we had a "fifth" first as well.  Although I am pretty sure I have, I cannot remember going to a track which was new for Carol but not for me outside of California.  Back on July 1, 1981, I saw Sammy Swindell win at 81 Speedway.
There were a couple of unusual policies at the track. First, there was a $5 re-entry fee if you left the track and wanted to re-enter.  I guess that is our sixth "first" in one day!  They also charge $10 if customers wanted to bring in a one handled cooler and $20 if anyone was planning to bring in a two-handled cooler.
Carol's primary notes about the track included the great announcers, the fact that every driver in the youth hornet division was interviewed and got a trophy.  The $5 re-entry fee was not her favorite (especially considering we forgot and left our stadium seats in the trunk).  She also felt I should have submitted a press release (I didn't because this was her new track and not mine) since these announcers would have done a good job with it.  She liked the fact that almost everyone in the crowd went into the pits following the races.  The bathrooms were good.  She felt it odd that the two main sponsors of the races tonight did not have any billboards at the track.  She liked the quizzes the announcers used with the children in the crowd.
It was 94 degrees when we left the track at 9:45 p.m.
RENTAL CAR UPDATE:
I will be driving the National Rental Car Racing Chevy Malibu.  I had such a good experience with the Malibu recently that I requested one this time.
LIFETIME TRACKCHASER STANDINGS UPDATE:
These trackchasers are within 100 tracks (plus or minus) of my current trackchaser total.
Guy Smith, Effort, Pennsylvania – 982
Any Sivi, Clairton, Pennsylvania – 978
Gordon Killian, Sinking Spring, Pennsylvania – 978
Randy Lewis, San Clemente, California – 907
Jack Erdmann, DePere, Wisconsin – 872
P.J. Hollebrand, Webster, New York – 823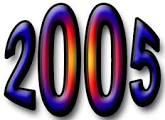 2005 TRACKCHASER STANDINGS
Randy Lewis, San Clemente, California – 98
Ed Esser, Madison, Wisconsin – 67
Roland Vanden Eynde, Vilvoorde, Belgium – 59
Guy Smith, Effort, Pennsylvania – 40
P.J. Hollebrand, Webster, New York – 35
Paul Weisel, Orefield, Pennsylvania – 34
Roger Ferrell, Majenica, Indiana – 27
Gordon Killian, Sinking Spring, Pennsylvania – 20.
Pam Smith, Effort, Pennsylvania – 20
10.Will White, Quakertown, Pennsylvania – 15
CUMULATIVE DRIVING DISTANCES:
Los Angeles International Airport – trip begins
Wichita, Kansas – 27 miles
Air travel
Los Angeles, CA – Dallas-Ft. Worth, TX – 1,235 miles
Dallas-Ft. Worth, TX – Wichita, KS – 346 miles
TRACK ADMISSION PRICES:
81 Speedway – $8
Thanks for reading about my trackchasing,
Randy Lewis
Trackchasing's #1 trackchaser of the 21st century
I'm not as good as I once was, but I'm as good once, as I ever was.
Planned new racetracks
(on the last day of each racing trip I will post my tentative plans for my next trip)
July 22 – McCook Speedway, McCook, Nebraska
July 23 – Pikes Peak International Raceway (oval), Fountain, Colorado
July 23 – I-25 Speedway (oval), Pueblo, Colorado
July 23 – I-25 Speedway (figure 8), Pueblo, Colorado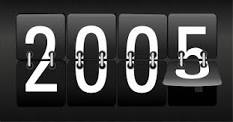 Racetracks visited in 2005
(** not the first time to visit this track)
Sungold Stadium aka Premier Speedway, Warrnambool, Victoria, Australia, January 1
Freedom Hall – Oval – Louisville, Kentucky, January 15
Freedom Hall – Figure 8 – Louisville, Kentucky, January 15
Southern Illinois Center, DuQuoin, Illinois, January 16
Golden Aisles Speedway, Waynesville, Georgia, February 25
Zephyrhills Antique Racecar Track, Zephyrhills, Florida, February 26
Dirt Devil's Speedway, Land O' Lakes, Florida, February 26
Ringwood Raceway, Ringwood, England, March 25
Birmingham Wheels, Birmingham, England, March 26
Boiling Hills Farm, Sleaford, England, March 27
Snetterton Circuit, Snetterton, England, March 27
**     Great Yarmouth Stadium (oval), Yarmouth, England, March 27
Great Yarmouth Stadium (Figure 8), Yarmouth, England, March 27
The Grove Farm, Monkland, England, March 28
Grimley Raceway, Grimley, England, March 28
Castle Combe Circuit, Castle Combe, England, March 28
Boyd Raceway, Boyd, Texas, April 1
Port City Raceway, Tulsa, Oklahoma, April 2
Outlaw Motor Speedway, Oktaha, Oklahoma, April 2
Hallett Motor Racing Circuit, Jennings, Oklahoma, April 3
JPR Speedway, Tulsa, Oklahoma, April 3
Charlotte County Speedway – Figure 8, Punta Gorda, Florida, April 9
CORA Speedway, Dixon, California, April 16
Reno-Fernley Raceway – Road Course, Fernley, Nevada, April 17
Lakeside Speedway, Kansas City, Kansas, April 22
Salina Speedway, Salina, Kansas, April 23
Jetmore Motorplex, Jetmore, Kansas, April 24
Oberlin Speedway, Oberlin, Kansas, April 24
USA Race Track, Tucson, Arizona, April 30
Tucson Raceway Park (inner oval), Tucson, Arizona, April 30
Driesum Race Track, Driesum, Netherlands, May 5
Autosportsdadion de Polderputten, Ter Apel, Netherlands, May 5
Bellekouter Autocross – oval, Affligem, Belgium, May 8
Bellekouter Autocross – road course, Affligem, Belgium, May 8
Circuit de Croix-En-Ternois, Saint-Pol sur-Ternoise, France May 8
Nurburgring, Nurburg, Germany, May 13
Lopik – oval, Lopik, Netherlands, May 14
Lopik – road course, Lopik, Netherlands, May 14
Ten Boer Autocross, Ten Boer, Netherlands, May 14
Rennplatz "Casper Gerd", Rutenbrock, Germany, May 15
Zuidwolde Autocross, Zuidwolde, Netherlands, May 15
Midland Speedway Circuit, Lelystad, Netherlands, May 15
Aalten Autocross, Aalten, Netherlands, May 16
Circuit de Peel International Speedway, Venray, Netherlands, May 16
U.S. 30 Speedway – permanent inner oval, Columbus, Nebraska, May 26
Hitchcock County Speedway, Culbertson Nebraska, May 27
Pikes Peak International Raceway, Fountain, Colorado, May 28
Colorado National Speedway – asphalt oval, Dacono, Colorado, May 28
Colorado National Speedway – figure 8, Dacono, Colorado, May 28
Rocky Mountain National Speedway – figure 8, Commerce City, Colorado, May 28
Broken Bow Wilderness Park – figure 8, Fullerton, Nebraska, May 29
Casino Speedway, Watertown, South Dakota, May 29
Sioux Speedway, Sioux Center, Iowa, May 30
Madison Speedway, Madison, Minnesota, May 30
Hawkeye Downs, Cedar Rapids, Iowa, June 3
Autobahn Country Club – North Course, Joliet, Illinois, June 4
Shadyhill Speedway, Medaryville, Indiana, June 4
Pottawattamie County Fairgrounds, Avoca, Iowa, June 5
Dawson County Speedway, Lexington, Nebraska, June 5
Marshfield Super Speedway, Marshfield, Wisconsin, June 14
Red Cedar Speedway, Menomonie, Wisconsin, June 15
Victory Lane Speedway, Winnipeg, Manitoba, Canada, June 16
River Cities Speedway, Grand Forks, North Dakota, June 17
Raceway @ Powercom Park, Beaver Dam, Wisconsin, June 18
Jefferson Speedway, Jefferson, Wisconsin – outer oval, June 18
Jefferson Speedway, Jefferson, Wisconsin – inner oval, June 18
Golden Sands Speedway, Plover, Wisconsin – June 19
Langlade County Speedway, Antigo, Wisconsin – June 21
Thunderhill Raceway, Sturgeon Bay, Wisconsin – June 22
Luxemburg Speedway, Luxemburg, Wisconsin – June 23
Monster Hall Raceway, Unity, Wisconsin – June 24
Crandon International Off-Road Course, Crandon, Wisconsin – June 25
Pepsi Raceway Park, Tomahawk, Wisconsin – June 25
TNT Speedway, Three Lakes, Wisconsin – June 25
Shelby County Speedway – permanent oval, Shelbyville, Indiana – June 26
Shelby County Speedway – temporary oval, Shelbyville, Indiana – June 26
Jennings County Fairgrounds, North Vernon, Indiana – June 27
Paducah International Speedway, Paducah, Kentucky – June 28
Crystal Motor Speedway, Crystal, Michigan – June 29
Dells Motor Speedway, Wisconsin Dells, Wisconsin – June 30
Van Wert County Fairgrounds, Van Wert, Ohio – July 1
Baer Field – 3/8 mile oval, Ft. Wayne, Indiana – July 1
Gingerman Raceway, South Haven, Michigan – July 2
Thunder Valley Motorsports, Jones, Michigan – July 2
New Paris Speedway, New Paris, Indiana – July 2
Durand Downtown Circuit, Durand, Illinois – July 3
Ripple Ridge Raceway, Rawlins, Wyoming – July 8
Sheridan Speedway, Sheridan, Wyoming – July 10
Livingston County Fairgrounds (figure 8) Fowlerville, Michigan – July 12
Eaton County Fairgrounds, Charlotte, Michigan – July 13
Laird International Speedway, Echo Bay, Ontario, Canada – July 14
I-96 Speedway (inner oval), Lake Odessa, Michigan – July 15
I-96 Speedway (outer oval), Lake Odessa, Michigan – July 15
Thunderbird Racepark, Muskegon, Michigan – July 16
Bob's Family Racetrack, Clarksville, Michigan – July 17
Orleans Raceway, Orleans, Michigan – July 17
Mid-Michigan Raceway Park, Muir, Michigan – July 17
Franklin County Park (oval), Brookville, Indiana – July 19
Franklin County Park (figure 8), Brookville, Indiana – July 19
I can tell you that "The History of America's Speedways – Past and Present" authored by Allan E. Brown has this to say about the 81 Speedway. By the way, I can't even imagine the level of research it took to make this book. There is a listing from virtually every racetrack that ever existed in the U.S. and Canada. It truly does border on the unbelievable. Well done!
The track first raced on July 19, 1953 as a ¼-mile dirt oval. They ran on this track for about a year. Then management led by Jim Robbins enlarged the track from 1954-1979 to a ½-mile distance. Finally, in 1980 they reconfigured the track to be a banked dirt oval 3/8-mile in distance. It is this track which continues to this day.
This information on the history of the 81 Speedway comes from the track's website. It's nice when a track takes the time to share their history with the fans.
Our History
"With a storied history behind itself, today the facility known as 81 Speedway, located in Park City, KS, readies itself for its 59th year of hosting weekly dirt track auto racing events.
Built in 1954 on the outskirts of Wichita, KS, the facility opened as Robbins Speedway and was a half-mile dirt oval. The speedway operated on Sunday nights for only four years before it was sold to Wichita businessman, O.L. Douglas in 1958, who changed the name to its present 81 Speedway.
Douglas kept the half-mile oval operating on Sunday nights for five years, then sold the speedway to Bill Hall of Newton, KS.
Hall's first move was to make the race track more manageable for weekly race programs. Hall did this by shortening the track from the half-mile down to a quarter mile. The speedway continued to run on Sunday nights only through 1965.
With the start of the '65 season, Hall moved to a two-night-a-week schedule with the speedway running Stock Cars on Saturday nights and the popular Super Modified on Sunday nights. During this time, the track was undergoing a transition from the quarter mile Hall had turned it into when he purchased the facility to a larger 3/8ths oval which is what it is today.
In 1971, Bill Hall turned the daily operation of the speedway over to his son Charles Ray Hall, known to most people as C. Ray. The 2012 season will begin his 41st year as the head man in charge of daily operations.
After taking over daily operations from his father Bill, C. Ray continued to operate the speedway on its two-day-a-week schedule through 1978. With the start of the '79 season, Hall found it no longer feasible to operate the two-night-a-week schedule and dropped the Sunday night program.
In 1995, Hall formed a division that became nationally known as the Cruiser Cars. This two person team, with the driver operating the steering and brake while the passenger works the throttle, needed a night to compete on besides the regular Saturday night race program. "Thursty Thursday" became the night of choice through the sponsorship of the local Miller Beer Dist. and a local rock station. After a 17 year run as a regular division at the speedway, the Cruisers will be sidelined in 2012 to make way for the new entry level Hobby Stock division.
In 1995, Hall purchased the new Musco Sports Lighting System for the speedway. With its new and innovative way of lighting the legendary 3/8ths oval, the Musco Sports Lighting System is television compatible, allowing the speedway to host live and tape delayed telecasts to date with ESPN, Speed Network, TNN, Fox and the Outdoor Channel.
Over the years, 81 Speedway has played host to virtually every traveling series that runs on dirt. From Monster Trucks to the Late Model sanctioning bodies of NDRA, NCRA, MARS, CLMA, MLRA, to the open wheel World of Outlaws, USAC, NCRA, All Star Circuit of Champions, CRA, MARA and others, the Park City facility continues to lead the way with the best of weekly dirt track racing entertainment and the nation's most popular special event programs.
Attorney Bryson Mills, of Wichita, a racing enthusiast and historian on the track, approached speedway officials with the idea of forming a Hall of Fame. Nominees for induction could be presented to the speedway by friends and family members of individuals who have impacted the speedway during their career. Mills would form a private committee (with no influence from speedway officials) who would then vote each year to induct a minimum of (5) individuals into the 81 Speedway Hall of Fame. The first class was inducted in 2000".
You might have remembrances about this track.  If so, please feel free to share your memories of the comments section below.  If you have any photos from back in the day, send them to me at Ranlay@yahoo.com.  I'll try to include them here.