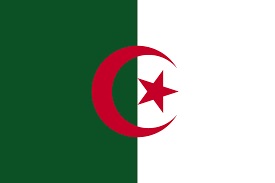 Algeria
.
.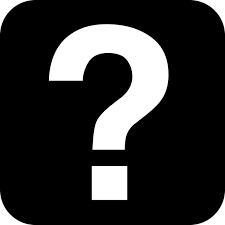 Trackchasing Country #TBD
Greetings from places on the way to and from Algiers, Algeria.   Click on the links below to read about the "story" and see the photos and videos from this trip to the largest country on the continent of Africa…Algeria, home to my trackchasing country #TBD.
HighlightsThe StoryVideosPhotos
The introduction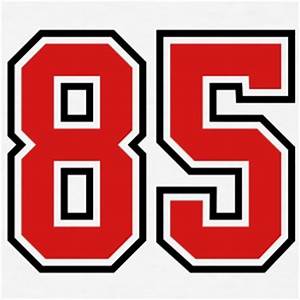 I began the 2020 trackchasing season having seen racing in 85 countries. As you probably know there are 193 countries in the world. Only about 95 of those host racing that is acceptable by trackchasing rules.
That being the case I established a goal for the year of adding two foreign countries to my lifetime totals. Seeing racing in countries for the first time, for me, is getting just a bit more challenging.
The first of those two countries I was hoping to add to my list was going to be Algeria. Algeria is located in northern Africa. It's a long way to Algeria in many ways. Nevertheless, I was up for the trip. I made it to Algeria. However, as you will find out I did not get to see any racing. That made what I will share today, "Algeria – Trip #1". You will have to stay tuned to see when "Algeria – Trip #2" happens.
Algeria – Trip #1
Trackchasing, for me, has been an excellent hobby. Trackchasing has encouraged me to travel and explore the world. Before I struck out for an adventure in Algeria I had seen auto racing in 85 countries.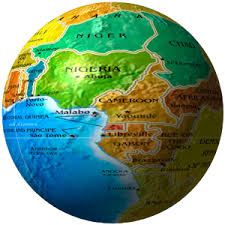 There are 193 officially recognized countries in the world. From what I can tell there are only about 90-95 countries that host auto racing in a form that is acceptable to trackchasing rules. That means I have seen racing in more than 90% of the countries that offer "approved" racing.
With the above being the situation it makes finding new countries where I can see auto racing for the first time more difficult. The difficulty adds to the challenge. The challenge adds to the enjoyment of my hobby.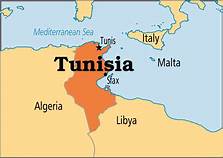 As far as I can recall I first learned about the opportunity to see a race in Algeria from my friends in Tunisia. I went to Tunisia to trackchase, one of my best ever trips, in April 2019. That means for the past eight months I've been working on this Algerian trackchasing opportunity. 
The "formality" of auto racing in Algeria isn't as strong as it is in some locations. The Daytona 500 race date is announced more than a year in advance and once announced it never changes. That's not how it works in Algeria.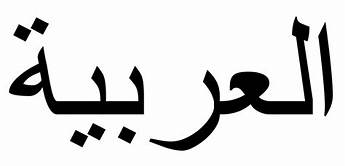 Over the past many months I have communicated with a number of individuals regarding a potential trip to Algeria. Many of those conversations were written in Arabic or French. Of course, I don't speak either one of those languages. However with a good online translator I can at least make the attempt.
When I make contact with a foreign advisor who can provide information about potential racing I need to confirm a couple of things. I need to figure out if what they are racing and how they are racing meets trackchasing rules. Then I need to figure out WHEN they will be racing.
That was not that all easy to do with racing in the country of Algeria. I might have had passing written conversations with more than two dozen people and racing organizations in Algeria and other locations as well. Before I spent a good deal of money and a significant amount of my time I really needed to get every piece of confirmation I could. That confirmation would give me the OK to visit such a faraway country, in so many ways, as Algeria.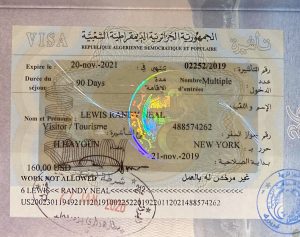 Once I began to get confirmation that there was wheel to wheel racing in Algeria I started to feel more comfortable about one very important thing. I would need a travel visa to visit Algeria. That visa was going to cost me $160 US. Once I got it I could visit Algeria as many times as I wanted over a two-year period.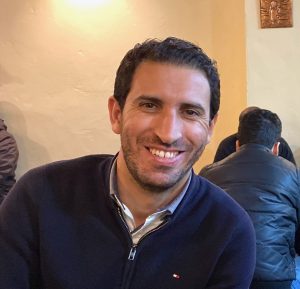 By the way, not everyone gets a visa good for two years. Massi Bouagache (above), one of my primary Algerian contacts, was amazed I had been given a two-year visa. He had never heard of an American getting a visa good for more than one year. 
I figured I might as well get started on my Algerian visa. I really didn't know if and when one of my Algerian contacts would contact me on very short notice and tell me they were going to have a race. If I didn't have a visa I wouldn't be able to visit Algeria.
The visa process for Algeria was a little bit different than with other travel visas I have acquired over the years. They wanted a few things that were going to be just a little bit difficult to get.
As an example, they wanted to see a copy of my confirmed airline reservations coming and going to Algeria. Without a travel visa I wasn't going to buy an airline ticket. What if I bought the airline ticket and then they turned me down for the visa?
To get around that requirement I bought a fully refundable, and very expensive, airline ticket to Algeria. I made copies of that ticket information to send off for with the Algerian visa application. Then I promptly canceled that reservation and got a full refund on the airline ticket! Remember, I can do this because I am a professional.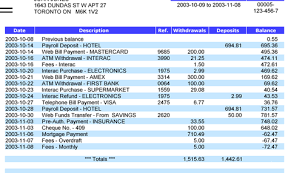 They also required that I send them three month's worth of banking statements. I have never seen a request like that. I complied but forgot to block out our account number. When Carol learned of that omission she wasn't very happy!
I had to go down to AAA and get a couple of passport photos taken. The visa requirements also had me send them a hotel reservation notice and a few other things in addition to the above. I enclosed a mail order payment in the amount of $160 U.S. and mailed everything off with my passport.
Last year I spent nearly 90 days outside of the United States. For every one of those days I had my passport in my back pocket. Yes, I do a lot of international travel. I didn't like the idea of being without my passport for two weeks and possibly more while the Algerian folks fiddled with it at their embassy in New York City. I didn't have much choice. Fortunately I got my passport back as well as my Algerian visa good for two years in a timely fashion. I was ready to go to Algeria. All I needed was the OK from a reliable Algerian contact.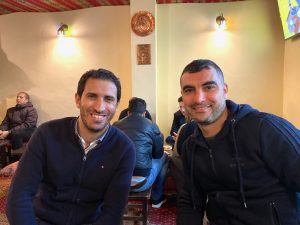 As time went on my Algerian sources reduced themselves to two. These two gentlemen went by the names of El Hachemi (above right, pronounced "El Hash-me") and Massi (above left). They were very helpful. I could communicate with each of them independently in English. Once I got the sense that we were all talking about the same thing it made the idea of planning a trip to Algeria a real possibility.
I'd like you to think about my tale like this. How confident would you be to spend the kind of money it would take to fly over to Algeria and back based upon back-and-forth comments you would get from someone you had never met on Facebook Messenger? Most people would never plan their entire international escapade with that as their primary background confirmation. I'm a little different than most travelers. I would fly to Algeria with only a Facebook Messenger conversation as back up.
I had originally seen some information saying there would be a race in Algiers, Algeria on 4 January 2020. That date would be perfect. I was already headed to France and Italy during that time for some ice racing up in the French and Italian Alps.
I figured I could tie in a visit to Algeria with my western European racing trip and see everything over a period of 2-3 weeks. Had that worked that would have saved a lot of time and money. Alas, the 4 January event ended up being canceled potentially due to the presidential election, which was held in mid-December. This reminded me of how fragile the firmness of a race date in Algeria truly was.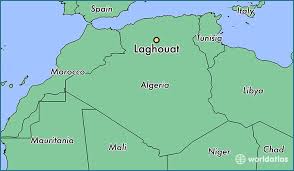 It was during my stay in Italy that I received a message from El Hachemi. He was telling me that a new race was going to be held on Saturday, 1 February 2020. However, this race would not be in Algiers, the capital city of Algeria. The race was scheduled for Laghouat, Algeria. Laghouat was some 400 km (250 miles) to the east of Algiers. It was a much smaller city of only about 125,000 people. That wouldn't be as convenient as flying into Algiers but if that's what it would take then that's what it would take.
I am frequently trying to figure out ways to cut back on the amount of travel it takes for me with my hobby of trackchasing. Here's what commonly happens. I will schedule a trip during the first and third weekends of January. When I do this I will think I have 10 days or more at home between those two trips.
Then I'll hear of a racing opportunity I can't resist during the second week of January. Now all of a sudden the first, second and third weekends of January are taken up with trackchasing. My 10 days at home reduces itself to two or three days! That is happened to me year after year for years.
When El Hachemi and later Massi told me about the Algerian race date of 1 February I already had an ice racing trip planned for the Midwest the weekend before. One travel option is that I could have traveled out to the Midwest and then back to Los Angeles and stayed home for a day or two and then flew from Los Angeles to Algiers. I chose another option.
I would fly from Los Angeles to St. Louis and then drive over to Kentucky for a Friday night, 24 January, indoor stock car racing event. Then I would get up early on Saturday morning and fly from St. Louis to Minneapolis for an afternoon ice race show in Wisconsin. I did all of that… and then I began making my way toward Algiers, Algeria.
Carol (above in Macedonia) had been with me earlier in the month for our visits to France, Italy and Monaco. She was going to sit out a trip to Algeria. Don't make a mistake here and think that Carol never comes along on these international trips. She has seen racing at more than 600 tracks and almost 25% of those tracks have been in foreign countries. Only about 16% of all of the tracks that I have seen are located in foreign countries.
It wasn't going to be terribly convenient to get from our modest seaside cottage in the sleepy little seaside village of San Clemente over to Algeria. As a matter fact, it was going to take 10 airplane rides and more than 14,000 miles of flying to get where I wanted to go and to get back home.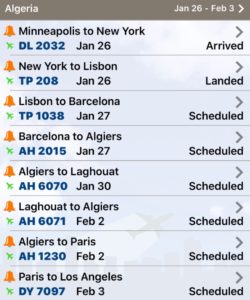 This is what the point to point flight itinerary looked like
Los Angeles – St. Louis
St. Louis – Minneapolis
Minneapolis – New York
New York – Lisbon, Portugal
Lisbon, Portugal – Barcelona, Spain
Barcelona, Spain – Algiers Algeria
Algiers, Algeria – Laghouat, Algeria 
Laghouat, Algeria – Algiers, Algeria
Algiers, Algeria – Paris, France
Paris, France – Los Angeles, California
Those flights plus a couple of rental cars and two Midwestern trackchasing stops would be spread over a period of 11 days. The time changes would max out at nine hours from our time zone in Los Angeles compared to the time in Algeria. This was going to be an adventure. What you have just read about was some, but not all, of the thinking and preparation that went into making this trip a reality.
Sunday, January 26, 2020
Today was simple in a sense. I woke up very early and flew from Minneapolis to New York's JFK airport. I landed at 11 a.m. I had a 12-hour layover there until I would take an 11:30 p.m. flight from New York to Lisbon, Portugal.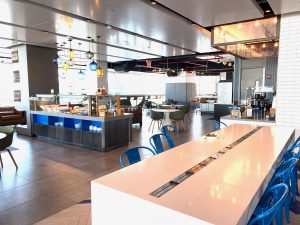 I spent almost all of my layover in the Alaska Lounge private airline club (above) at the JFK airport. I watched movies, streamed a UCLA basketball game live and ate and drank to pass the time away. My Alaska Lounge privileges expire, after having had them for three years, at the end of this month. I won't be renewing with Alaska. I have the Priority Pass membership which gives me access to more than 1400 airport lounges and restaurants around the world as a replacement.
Just before I hopped on the plane to Italy I grabbed a late dinner at Bobby Vans Steakhouse (above), one of my Priority Pass sponsors. That's a great place to eat.
Most flights from California to Europe are 10-12 hours long. I was really glad to hear that flying from New York to Lisbon, Portugal was "only" a 6-1/2 hour flight. I could do a flight that long standing on my head.
Monday, January 27, 2020
I had a tight airline connection of only about one hour after landing in Lisbon and then connecting to a flight to Barcelona, Spain. A nice customs worker allowed me to bypass a line of a couple hundred people so I could make my connection with ease. The plane to Spain was also on Air Portugal.
The flights on air Portugal were comfortable with plenty of legroom in coach class for me. Once I landed in Barcelona I would have a four-hour layover. I spent most of this time relaxing in two different airline clubs.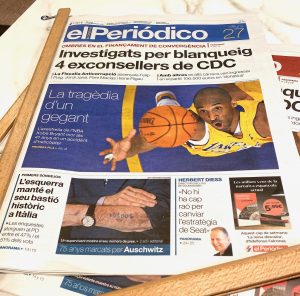 It was about this time that I learned of the untimely passing of basketball star Kobe Bryant and others in a helicopter crash near Los Angeles. I sympathized 100% with all of the victims of this crash. I would only hope that all of our military members who serve and die in similar circumstances will get recognition and caring for their mishaps as well.
When I arrived in Algeria I would be using the Algerian dinar. I would also come to find out that credit cards are not widely used in Algeria. Carol had given me about $500 worth of euros. I probably had another $200 or so in American cash. Although I want to use credit cards at every opportunity in some places cash is king.
I used a commercial money exchange inside the Barcelona airport called, Cambio Exchange – Global Exchange. I'm sure you've seen this brand during your travels. There I paid €56.78 for 5,000 Algerian dinars. I would come to find out I was way overcharged on this transaction. Once in Algeria, I paid only 25 euros for the same 5,000 Algerian dinars. I never would have expected to be ripped off in this amount by a money changer inside an airport.
From Barcelona to Algiers I would be flying for the first time ever on Air Algerie. Air Algerie was using older planes but my window seat in the third row was still quite comfortable. It was interesting to note that all of the airline's PA announcements were done in first Arabic and then French.
The flight from Spain to Algeria was just a little bit more than an hour in length. When I landed clearing customs was easy. It was at this point with the Algerian border control agent that I knew my Algerian visa had worked. Until you see it work you never really know!
In the past when I have arrived in some really, "foreign" foreign countries I've had a local person meet me. Tonight at nearly 10 p.m. no one was meeting me. I was on my own.
I had pack very lightly for this trip. I didn't want to pay checked baggage charges. I didn't want to be separated at any point on the trip from any of my belongings.
That being the case I put everything for this 11-day trip into a very small rolling travel bag that I acquired from Costco for $29. It's one of the best values that I can ever remember buying. That was a lot better value than dealing with Cambio Global Exchange!
The contents of my clothing, computer and everything else in the bag weighed 9.9 kg. That combined with an army field jacket that I acquired in Germany years ago that had its sleeves stuffed with more clothing was it. I would sink or swim with what I brought with me on this trip. I had one pair of shoes and one pair of long pants that I was wearing. I have a new pair of socks for each day but would have to wear my shirts and underwear for two days in order for this plan to work. Now you know the most intimate details.
It was an interesting free-for-all when it came to my interacting with taxi drivers that were going to take me from the airport to the Sheraton Club des Pins Resort hotel in Algiers. The one-way driving distance was nearly 40 km or 25 miles.
I asked an English speaking clerk inside the airport how much I should expect to pay for the taxi ride. The taxis didn't use meters. All of the individual fares needed to be negotiated. She told me I should expect to pay somewhere between 2,000- 3,000 Algerian dinar for the ride.
With that in mind, I went about interacting and negotiating with my potential taxi drivers. I wish this had been recorded for posterity! They didn't speak English. I didn't speak Arabic or French.
From what I could tell one driver wanted to charge me 3,500 dinars. Based upon what I had been told by the woman inside the airport that seemed way too high. I went up and down the line of taxi drivers hoping to be able to speak to someone in English. Tonight that wasn't going to happen. I did finally get a driver who appeared to accept my offer of 2,000 dinar for the trip.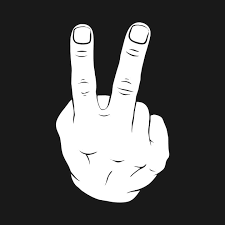 I really wasn't sure he understood me. I was pretty sure I didn't understand him fully either. However, he had shaken his head in the affirmative when I held up two fingers representing 2,000 Algerian dinars and said the word, "Sheraton". How much more clear could I be right?
Once in the cab, he began talking to me in a very animated and aggressive manner as he drove. Of course, he was speaking in a language I didn't understand. Finally, I just held up my hand to signify that he needed to stop talking.
When we got about 2/3 of the way toward the Sheraton we passed a sign. At that sign, the driver pointed vigorously and said, "2,000 dinars" as if to say 2,000 dinars would get me to this point but possibly not to the Sheraton. He was adamant in his assertion. I didn't make eye contact with him. I simply stared ahead without saying a word. That's what you do when the other side makes a strong negotiating demand in the middle of the negotiation. I think at this point he was confused at my reaction.
I figured that once we got to the Sheraton I would have not only English-speaking people on my side but the Sheridan folks would be, "my guys". That's exactly what happened. The taxi driver was driving onto "my turf"!
When we pulled up in front of the very luxurious Sheridan Club des Pins Resort a bevy of employees began to help out with the limited baggage I had and welcomed me to the hotel. Now the taxi driver was in the minority. He was demanding more money in a foreign language. I was simply saying to the Sheraton folks in English that we had agreed on 2,000 dinars for the trip and that should be the end of the story.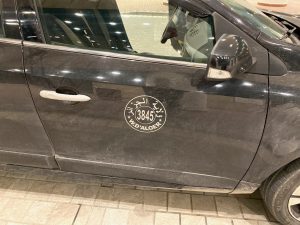 The taxi driver followed me all the way into the lobby of the hotel. When I got out of the taxi I made it very clear that I was taking a photo of his taxi number printed on the side of his car. I don't think the taxi driver liked me taking that photo. I thought this would help with my side of the negotiation.
I must have been interacting with six or eight Sheraton employees as my baggage and belongings cleared the hotel's metal detector. Those metal detectors are almost everywhere at hotels in Europe and Africa.
Finally one of the Sheraton employees was telling me the taxi driver was going to accept the 2,000 dinars. I handed him a single bill worth 2,000 Algerian dinars. I couldn't tell really if he was accepting of the situation or mad. I felt that I had lived up to what I thought our agreement was.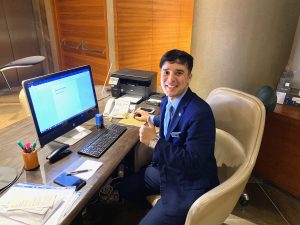 From there I was being escorted up to the eighth floor of the hotel. The hotel had a special reception area for VIPs to check-in. It was here that I met a very enthusiastic fellow named Moncef. I have never seen a more smiling, helpful and willing to do anything to satisfy me as a hotel guest than him. 
Moncef and I must have talked for nearly 20 minutes. We completed the check-in process. Then I told him about the two things that I really needed over the next couple of days.
First I wanted to hire an English-speaking guide that could take me all over Algiers seeing the sights and experiencing the culture. Moncef told me that given a day to work on my request he could certainly get me fixed up. 
Secondly, I told him that I was going to need a hotel for three nights in Laghouat, Algeria. Recall Laghouat is where the racing was to take place on Saturday, 1 February.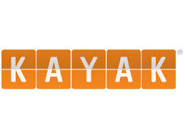 Laghouat is a city of about 125,000 people, located 400 km to the east of Algiers. I was most surprised when I checked popular travel sites like Kayak.com to find that Kayak had no hotel recommendations listed whatsoever. Neither did Google. This was minorly concerning but like most things that I find minorly concerning on trips like this I knew that I would, "figure it out".
Moncef convinced me that he could solve all these problems and anything else that I might come to him with. At that point, I was escorted to my room by Moncef. I would be staying in room number 6046.
Moncef had sent me sort of a standard advance email notification from the Sheraton hotel asking me if I had any special requests. Given the fact that I hold a frequent stay status of, "titanium elite" with Sheraton and Marriott I boldly asked that I be given the presidential suite. My motto is, "if you don't ask you don't get".
Moncef responded to my email stating that the presidential suite was already occupied during my stay. Nevertheless, he told me that my room was going to be quite comfortable and it was.
When I checked in I found a very large room with a separate loveseat and chair seating area. On a large round table was a welcome gift of fruit and chocolates. The hotel also brought up a complimentary bottle of Algerian wine. My room had a full 108° full-on view of the Mediterranean Sea. I was set for the next three days.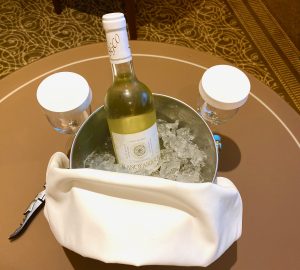 After Moncef was sure that I was very satisfied with my room upgrade he went to work on getting me a hotel for later in the trip. It didn't take him long to do a little searching on his own and then make a phone call. I soon had a reservation in Laghouat. It makes all the difference in the world when one can get VIP service in a foreign non-English-speaking country. Thank you Moncef. 
Tuesday, January 28, 2020
I opened the drapes in my hotel room to find a beautiful 180° view of the blue Mediterranean Sea. My room was on the sixth floor and this view was commanding. Complimentary breakfast would be available for me each and every day of my stay in the eighth-floor executive Sheridan Lounge. This was definitely VIP treatment.
Today was simply a day for relaxing. I had flown more than 8,000 miles. The Algerian time zone was nine hours ahead of my time zone back in California. At 9 a.m. in the morning when everyone was getting their day started in Algeria it would be only midnight back in California.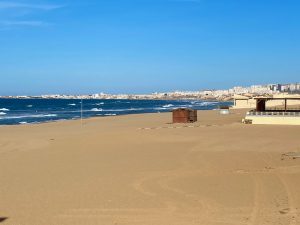 I spent some of the afternoon walking along the beach adjacent to the Mediterranean. This is January. It's winter in Algiers. Today's temperature was in the low 60s with a breeze off the sea. That made it cool. There wasn't anybody at the beach today. However, I could imagine in the summertime the beach would be packed.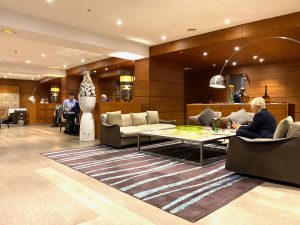 I had breakfast this morning at the Sheridan Lounge. Then later in the day, I attended "Happy Hour" in the lounge which runs from 6-8 p.m. each evening. VIP guests like myself can come up to the lounge and drink their favorite beverage along with lots of heavy hors d'oeuvres and desserts.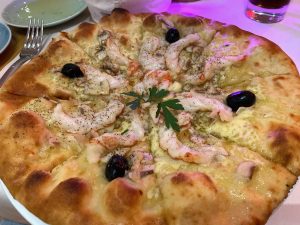 Following happy hour I've ventured down to the hotel's Italian restaurant. There I had a pizza with shrimp. It wasn't the best pizza. I don't plan to eat very many of my meals in the hotel except for breakfast.
I also made contact with both of my Algerian race contacts. I have been corresponding with them for a long time on Facebook messenger. They have been giving me advice about the racing situation in Algeria.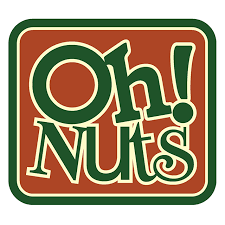 I did receive some disturbing and disappointing news. El Hachemi, one of the drivers I have been speaking to for months, told me that there was a very good possibility the race this weekend was going to be canceled. He wasn't certain but it was trending in that direction.
I've seen racing in the United States and 84 foreign countries. I have made long trips to most of those countries. Never in the past in any of my foreign trips to a country for the very first time has the race not gone off as planned. This didn't look good.
I made arrangements to have dinner with El Hachemi at 7:30 p.m. tomorrow night. I also made arrangements with my other racing contact, Massi, to meet at the Sheraton for a drink at 6 p.m. I was hoping Massi might be able to join El Hachemi and me for dinner.
Wednesday, January 29, 2020
I had been asking around the Sheraton hotel to see if I could get a private guide for an all day tour of the capital city of Algiers for today. I love having a private guide. Typically they don't cost much more than renting a car for the day.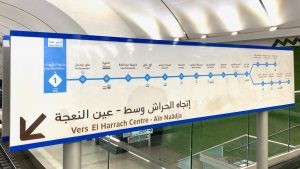 There was no way that I could tour Algiers on my own. None of the signs were in English. They speak Arabic and French in Algiers and I don't.
Moncef, one of the hotel concierges, told me he would work on getting me the guide I needed. He did just that. Pretty soon I was hooked up with a young lady who was very experienced as a guide after having grown up in Algiers. I can't tell you much more about the identity of this woman. I can simply say that she was on the top of her game as both a tour guide and a driver in the heavy chaotic traffic of Algiers.
She picked me up at 9 a.m. We toured all day and didn't get back to the Sheraton hotel until dark. We didn't spend our time in a lot of stuffy natural history and art museums. That's not my idea of touring.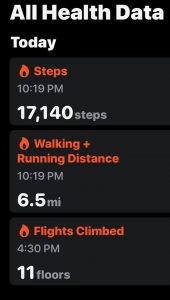 We did walk a good deal. My health app on my phone indicated that we walked more than 16,000 steps. That's more than 10 km or about 6.5 miles. We climbed the equivalent of 11 flights of stairs. We did a lot of walking!
It is at this point that I recommend strongly that you look at my SmugMug photo sharing album. The photos in the album are captioned. Rather than put a lot of words behind what I saw and did on the tour I'll just recommend you look at the photo album. I think you will enjoy seeing the tour the way I photographed it.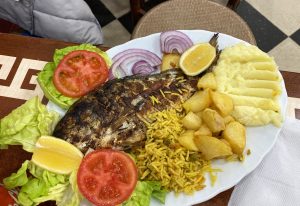 I will say this. I got to ride the subway. We had a very authentic Algerian lunch. We hung out in local markets and met several local people including a class of school children on a field trip as part of their English language studies.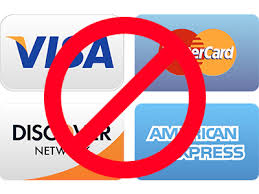 There are several items that make Algeria what I would classify as a third world country and very much different than the United States. One of those items is that they very rarely use credit cards. Yes, the major hotels will accept credit cards but virtually everything else is done in cash. You don't see that much as you travel the globe in today's world.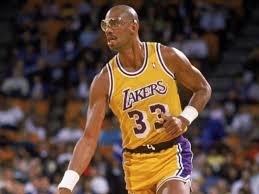 As a white European looking tall person I stood out in Algiers. I guess I began to know what it might be like to be seven foot two and named Kareem Abdul-Jabbar as he might try to navigate around anywhere in the world including the United States. I got my share of stares.
I will tell you that everyone I met and we had several encounters with the locals during the day was smiling and friendly. The people of Algeria could not have been nicer.
Overall, this city tour of Algiers would be one of the top highlights of the trip. I got to spend eight hours with a very knowledgeable and caring English speaking person. If I wanted to turn left on the tour we turned left. That's the advantage of having a private tour which I much prefer other over other touring options. Sasha was the best. She could probably drive in Formula 1!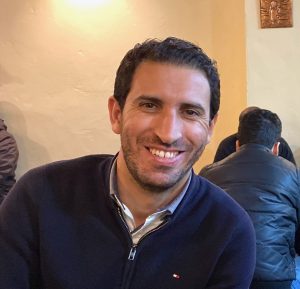 I didn't get back to the hotel until after 6 p.m. At that point, I met up with my friend Massi Bouagache for the very first time. I took Massi up to the eighth floor VIP lounge and we simply relaxed over a drink and got to know each other.
Massi owns his own business. He seems to split his time from organizing karting racing events and managing comic strip festivals and shows in this part of the world. That's an unusual combination, isn't it?
It just turned out that the two people that I have been talking to (El Hachemi and Massi) knew each other from racing in Algeria. I was lucky to find these guys independently of each other. They had both been very helpful over the past several months,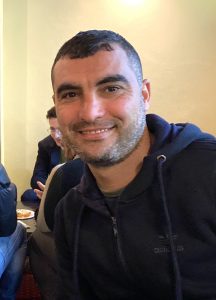 When El Hachemi (above) arrived for dinner at 7:30 he joined us up in the lounge where I have been talking to Massi. As noted they knew each other although maybe not that well from racing in the past. They were both happy to see each other and happy that they have been able to help me with my travel plans.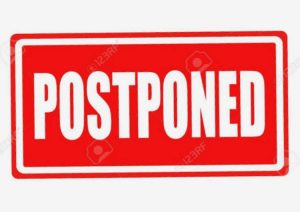 It was at this point that Massi made a phone call to one of the members of the racing, "Federation". That's when it was absolutely confirmed that the race this weekend was postponed. Right now the federation's organizers are having some problems.
I was disappointed there would be no race. I think both El Hachemi and Massi were more disappointed than me. Why were they disappointed? Of course, they would like to have seen a race but I think they were most disappointed in the fact that I had come all this way and I wasn't going to be seeing racing in my 86th different country.
I pretty much concluded at that particular point that I will be making a return trip to Algeria. I don't know when that will be. I have a two-year visa. I'm thinking I will come back again this year but then one never knows.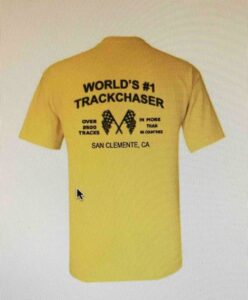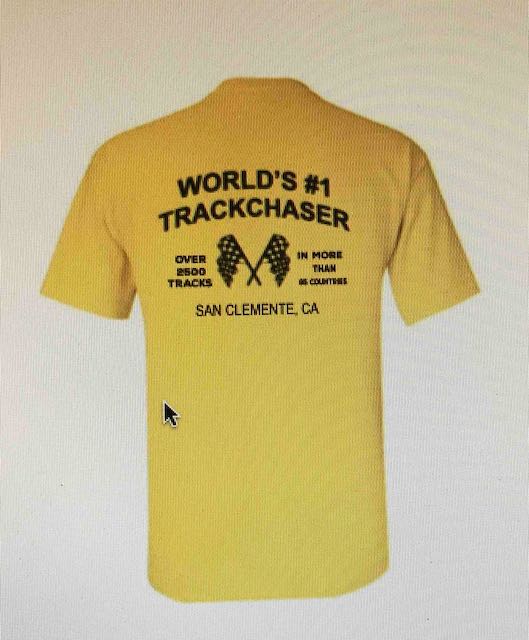 I had packed very lightly for this trip so as not to have to check a bag on any of my 10 different airplane flights. Despite packing lightly I was able to bring along two "Randy Lewis Racing" t-shirts. I gave one of them to El Hachemi and one to Massi. The shirts will be a nice souvenir of our getting a chance to meet each other.
From their El Hachemi and Massi and I headed out to have dinner in an authentic Algerian restaurant. I think they might have been surprised that I was 100% up for that particular idea. The more authentic the better for me.
When we walked into the El Maida restaurant I noticed that the chairs we would sit on were only about a foot and a half off the ground. The table was lower as well. This is how they do it in authentic Algerian restaurants. 
My main meal was an Algerian stable, couscous. Couscous is a dish made from barley. I also sampled their form of pasta which is not our form of pasta but still very tasty. They were a little worried as to whether or not I could handle their spicy food. Actually, I tried it and didn't find it all that spicy to my taste. I love spicy. 
We spent the evening chatting. Both of the guys speak English well. Being in an environment like this with fellows like these two folks is one of the greatest benefits of international trackchasing. I could not possibly imagine anything better. We had a great time.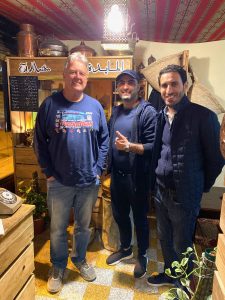 At the end of the evening, Massi picked up the bill. With these guys, I haven't been able to pay for anything. I am their guest. Thank you, fellas.
Massi had an idea for tomorrow. He wanted to set me up with a tour of a place called Tipasa. Tipasa is home to Roman architectural ruins dating back to the first, second, third and fourth centuries. El Hachemi would join us for the tour. Massi made all of the arrangements for a driver and guide to pick me up tomorrow morning.
I get to see and do a lot with my trackchasing hobby. Getting to sit down and share a meal is simply the best. I commonly say that if you haven't shared a meal, or visited a friend's home or played a round of golf then you really have not made a friend.
Thursday, January 30, 2020
Originally when the auto race was still part of my plan today was scheduled for me to fly from Algiers over Laghouat. However, with that plan fell apart my need to make that flight was eliminated.
I would simply, "eat" the small cost of that airplane ride. I also created another three-day reservation at the Sheraton. The Sheraton was going to be much more expensive than the hotel I had reserved in Laghouat but it was probably 10 times nicer. The Sheraton allowed me to stay in my existing hotel suite room. Now I would end up staying for six nights in the Sheraton, which is an outstanding hotel with a superior staff.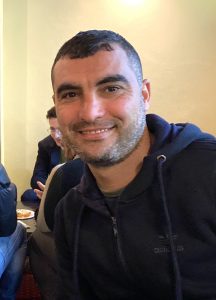 Massi had arranged and paid for a taxi driver and tour guide to spend the day with me at Tipasa. El Hachemi (above) would be riding along as well. El Hachemi is also an entrepreneur and has his own extermination business. He's a very friendly and smiling guy who is married with a 2 1/2-year-old son.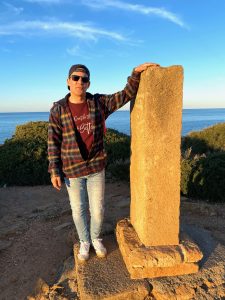 Our tour guide today was a man named Kareem (above). I have never seen a person more passionate about giving tours than Kareem was. His knowledge was unbelievable.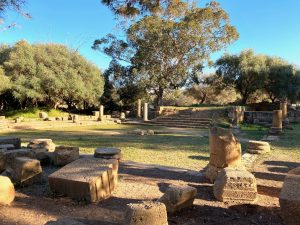 Once again, rather than tell you in words what the tour was like I'll ask that you look at the photo album. The ruins were extensive. It was fun to imagine what life might have been like back in the Roman empire in those days. Although the Romans ruled various parts of Europe, they used North Africa and Algeria in particular as a place for their retired military people to live.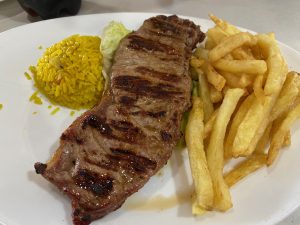 At lunch, we all sat down in a very nice and clean restaurant. We talked about the various food options that are available to Algerians and to Americans. I ordered grilled beef, i.e. steak with French fries. Everyone else at the table including El Hachemi, Kareem and our taxi driver ordered the same dish! The proprietor went next door to get a liter-sized bottle of Coke Zero for me. Diet sodas are not that popular or readily available in much of Algeria. This is true of lots of foreign countries.
El Hachemi paid for lunch and admission to our first museum. As I say, they won't let me pay for anything. That's most unusual. If you've ever been around me you know that I like to pick up the check almost every time. I was very appreciative of their hospitality.
We didn't get back to the hotel until almost 8 p.m. We were still looking at ruins in the dark! Yesterday I had walked more than six miles all over the city of Algiers. Today, after having been out in the fresh air and doing quite a bit of walking amongst the ruins……and dealing with a nine-hour time zone change I was tired.
I had just enough energy to catch the last few minutes of "Happy Hour" in the VIP lounge. I grabbed a few things to eat and drink and simply relaxed and reflected on the trip so far.
There's no doubt about it I am disappointed that I won't be seeing a race in Algeria. However, believe it or not, the people I am meeting and the things I am seeing and experiencing are so entertaining and enjoyable that the race is becoming more of an afterthought that I might have imagined. I have the consolation that it's not like I will never see a race in Algeria. I'll just see one on my next trip here.
Because I am having such a good experience and meeting such fine people coming back to Algeria will not be an imposition at all. Don't get me wrong. I would love to have seen a race on this trip. That wasn't possible. With all of that being the case I'll be looking forward to my second trip to Algeria as much as my first.
Friday, January 31, 2020
Today was a kickback day. I slept in until about 11 a.m. I didn't even go to breakfast. I relaxed all day in my room.
In most places around the world the weekend is Saturday and Sunday. In Muslim dominated countries the weekend is Friday and Saturday. Friday is the religious day for Muslims, Saturday is the religious day for the Jewish religion. Sunday is the religious day for most Christian-based followers.
With this being Friday and Algeria being a Muslim country there just wasn't much happening today. I asked about seeing some kind of a theatrical performance in the evening such as an opera, ballet or whatever. Nope. That stuff doesn't happen on a Friday night in Algeria
Earlier in the week the hotel staff told me that the hotel would be experiencing a mass check out on Thursday. At the time that didn't really register with me. There are lots of business hotels in the United States that would have a big check out of their guests on a Friday morning as people try to get home for the weekend. With this being Algeria people are checking out on Thursday morning to get home for their, "Friday and Saturday" weekend.
It was all good. In the middle of the day, I went up to the VIP lounge and simply had some of their finger food desserts and drink. Then later in the evening, I ordered room service.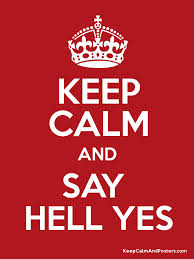 Massi had messaged me during the day telling me that a friend of his wanted to invite me to their wedding dinner the next night. He asked if I would be up for that. Folks, when anyone asks me if I am up for just about anything I am up for it.
I was a little concerned about the clothing that I had available to me on this trip. What I brought along was not well-suited for attending wedding events. In order to avoid checking a bag I brought everything in one rolling carry-on bag that included my computer and clothes. By airline rule, my bag could only weigh a maximum of 10 kg or about 22 pounds.
I had one pair of pants with me. I was wearing them. When was the last time you went to a wedding/wedding dinner in blue jeans? When Carol learned of this plan she wasn't very wild about the idea. However, when I talked to Massi via Facebook Messenger he told me not to worry about my clothing. OK, that was good. I was really looking forward to this wedding dinner experience.
Saturday, February 1, 2020
One of the best things about this trip was that I got to sleep in nearly every morning. Breakfast at the hotel ended at 10:30 a.m. I figured I could sleep until 9:30 a.m. take a quick shower and head on up to breakfast at the eighth floor VIP Sheraton lounge. Everyone at the breakfast room and actually all over the hotel called me by name.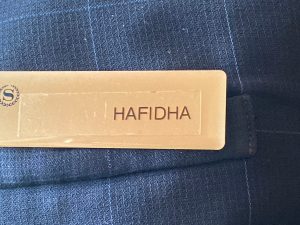 I wanted to make sure that when the Sheraton asked me for a review of my stay that I could recognize people by names. To do that I asked my servers and other people I met working at the hotel if I could take a picture of their name tag. As you might imagine they do not have American household first names. The people who helped me had these names, Kaouther, Sasha, Moncef, Louiza, Hafida and Youssra. Yes, I met lots of nice people at the hotel. 
When you don't finish breakfast until 11 a.m. your day goes by pretty fast! Tonight I had a very special event planned. This was something that I have never ever done in my life. I was very much looking forward to it.
My friend Massi had arranged for me to attend a special event. I was invited to go to an Algerian wedding party.
At Algerian Muslim wedding celebrations, they have several major events. Of course, the wedding itself is the highlight. In addition to the wedding, both the groom and the bride have their own separate dinners for their friends. The groom has a wedding dinner for his male friends and the bride has a wedding dinner for her female friends.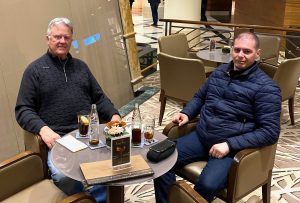 Massi was out of town on a trip to France. He selected a young man by the name of Malek who would be my partner at the wedding. Malek would pick me up at the hotel and drive me to the event and then back to the hotel afterward.
It was fun getting to know Malek. He was a very positive fun-loving guy and spoke English well. The drive over to the wedding dinner location took about 30 minutes. We talked nonstop about all manner of things. Malek lived in the United States (Texas) for about six years working and studying.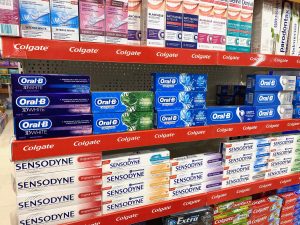 I look at the opportunity to spend 30 minutes one on one with somebody of a completely different culture and religion as a very valuable experience. When we got to the Algiers suburb of Draria we were early. We took this opportunity to walk the streets checking out local stores. It was fun going into an Algerian grocery store and trying to pick out the Procter & Gamble produced brands.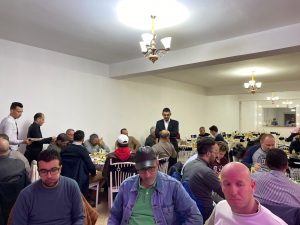 The wedding dinner itself attracted about 40-50 men. Luckily for me, my casual western dress wasn't very far off from how everyone else was dressed. It was an informal event.
Don't miss the photos from the wedding dinner. You'll see the kind of traditional Algerian dinner we were served. I tried it all.
Just like at American weddings the groom (above – second from right) went around to each table meeting all of his guests. Friends in Algeria have an unusual way, by my experience, of greeting each other. If they are friends they kiss each other on both the right and left cheek. If they are really good friends they kiss each other twice on the right and left cheek. You can imagine when one friend walks up to a group of seven or eight of his friends how long this process takes!
I think everyone at the dinner tonight came up to shake my hand and greet me. As the night went on more and more of the fellows felt comfortable speaking to me in English. One gentleman had actually been an English teacher. This was a very friendly group of people and everyone had a fine time.
On the way back to the hotel Malek and I continued our conversations. We took the long way back so we could spend just a little more time together enjoying each other's company. What a nice guy.
Today, Saturday, 1 February, was supposed to be the day I was seeing auto racing in Algeria. Of all of the reasons, I had decided to come to Algeria seeing a race was number one.
Now the trip was finishing up. I looked back on all of the people I had met. I thought about all of the unique experiences I had and the opportunity to meet so many people on really a personal level. I had seen and done and met so many people that the typical American tourist would never get the chance to experience.
Yes, at this point the lack of an auto race seemed like a very minor point. There is an excellent chance I will return to Algeria and it might not be too long from now. If and when I do being able to meet up with all of the people that I met on this first trip will truly be a highlight.
Sunday, February 2, 2020. 
Today is Sunday. If you are not of the Muslim faith Sunday in Algeria is your Monday. It's the start of a workweek. The weekend in Algeria is Friday and Saturday. Seems sort of odd doesn't it?
Later tonight I will be flying from Algiers, Algeria to Paris, France. This morning I slept in and had breakfast at about 10 a.m. The Sheraton hotel allows me to have a late check out of 4 p.m. That's perfect. My friend El Hachemi will pick me up at four and drive me to the airport. Then at a little past seven, I will hop on an Air Algerie airplane and fly to Paris.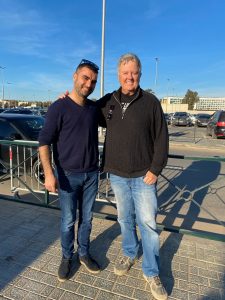 My buddy El Hachemi came by the hotel at 4 p.m. to give me a ride to the airport. That was nice of him. In afternoon traffic it was probably a 30-45 minute ride to the Houari Boumediene Airport.
El Hachemi's gesture of taking time out of his workday to take me to the airport was emblematic of the people I met during the entire trip to Algeria. Here I was a stranger to their country and to them. They couldn't do enough for me. I am very thankful for the people I met. If anyone reading this gets the chance to go to Algeria I think you're going to have a fantastic time.

I was amazed at how large and modern the new airport terminal in Algiers is. The brand new terminal 4, that I was using today, opened less than a year ago on April 19, 2019. It's huge and modern. Don't miss the photos.
Once again I was traveling with my small Costco purchased airline rolling travel bag. Today it couldn't weigh any more than 10 kg or about 22 pounds by airline requirements. That included the weight of the bag, my computer, toiletries and clothing. Folks, that's not much.
I was traveling on this trip for 11 days. I wore long pants, as in blue jeans, for 11 straight days. I absolutely hated it. On the other hand, I don't think I saw a single person wearing shorts in Algeria during the entire trip. I hope when I return to the country that I can wear short pants so I'll feel much more comfortable. El Hachemi and Massi, what do you think?  
Yes, my bag could only weigh 22 pounds. On the trip out to Algeria, I took all of my excess clothing that would have increased my bag's weight beyond 22 pounds and stuck it into my army field jacket. However, the return bag weight issue was exacerbated by the generosity of my Algerian friends.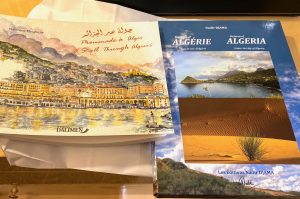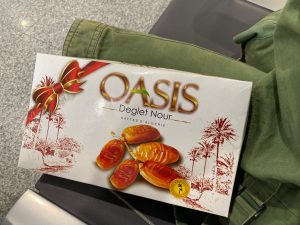 Massi had given me a couple of beautiful books so I could better understand and enjoy his country of Algeria. Those books were heavy. I'm going to guess the two of them combined weighed another 6-8 pounds. Then on the ride to the airport, El Hachemi gave me a beautiful box of Algerian dates. That added another 2-3 pounds to my load. I had to get creative now. But, as you might've guessed I do this for a living. I made it work.
I ended up getting a middle seat on my 2 ½-hour plane ride from Algeria to Paris. That wasn't ideal. I noticed that the clientele for air Algeria was probably 90% men. That seemed a little surprising but then maybe not.
It was good that I just been to Paris a couple of weeks ago with Carol. The experiences I learned about the airport then regarding where my hotel would be located were invaluable tonight.
I had made an advance reservation at the Moxy Hotel by Marriott at the Charles de Gaulle airport in Paris. Paris is a very expensive city. The Moxie hotel is brand new. Think of it as a Motel 6 sort of but on steroids, lots of steroids and much better than a Motel 6. O.K., now that I think about it the Moxy has virtually NOTHING in common with Motel 6!
I was able to get this hotel for the incredibly low price of $56 U.S. Then because of my frequent stay status at Marriott the staff gave me a complementary €15 breakfast. In Paris that was an absolute steal.
I didn't get to the hotel until about 11 p.m. I just missed being able to stream the UCLA basketball game on my phone. On this night they ended up beating the Utah Utes. Then I realized the 54th Super Bowl was beginning at midnight.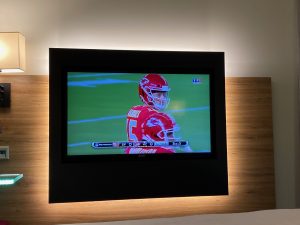 The game was being played in Miami and would start at 6 p.m. local time there. Malek, my Algerian buddy, messaged me that he was rooting for the 49ers. People in Algeria, as well as Europeans, were going to have to stay up until midnight just to see the beginning of the Super Bowl. I was able to last through halftime but knew that I had a relatively early morning wake-up call. I figured I could watch the rest of the game on a recorded basis when I got home.
Monday, February 3, 2020
Today was a rather simple day. I simply needed to get up, have breakfast at the Moxy by Marriott and then ride the train over to terminal 1. Like I said I did that just a couple of weeks ago so I knew the logistical drill pretty well.
I would be flying a Boeing 787 with Norwegian Airlines from Paris to Los Angeles. Flight time was scheduled for about 11 hours. I was able to talk myself into an aisle seat in coach.
Having my Priority Pass sponsorship, which allows me to use more than 1,400 airline lounges and restaurants worldwide is a fantastic benefit. Today I used the Star Alliance lounge in terminal 1 at CDG. I was there for three hours and had time to watch a movie, enjoy their very upscale food and drink options and simply relax. Priority pass with Chase Sapphire Reserve rocks.
My flight was uneventful. I watched several movies including, "I am not your Negro" and "Lucy in the Sky". Those movies and the others I watched, some of which I purchased with Apple TV, made the flight go by quickly.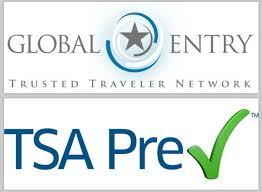 Once I got back to LAX clearing security and border control was incredibly easy. Since I was carrying all of my luggage I didn't have to wait on my bags. Then while others were queuing up in very long lines to get back into the United States I used my Global Entry capabilities. I would say I was at the Global Entry kiosk for maybe 20 seconds and then simply walked out of the airport. If you're going to travel like I do having all of these benefits that I continually describe makes the process simple and easy.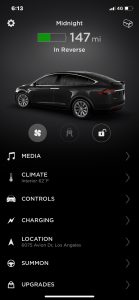 When I had parked my car at the Los Angeles airport back on January 24 I had 168 miles of driving distance left on the batteries of my Tesla Model X. When I returned the battery charge had dropped to 147 miles of driving range. That meant during the 11 days I was gone my range capacity dropped by 21 miles or about 2 miles per day. I could live with that.
I haven't been able to stick to my low-carb diet all that well on this trip. The Sheraton hotel in Algiers inundated me with chocolates delivered to my room almost every day. I figured I had one more last splurge meal before I go back to low-carb eating tomorrow morning.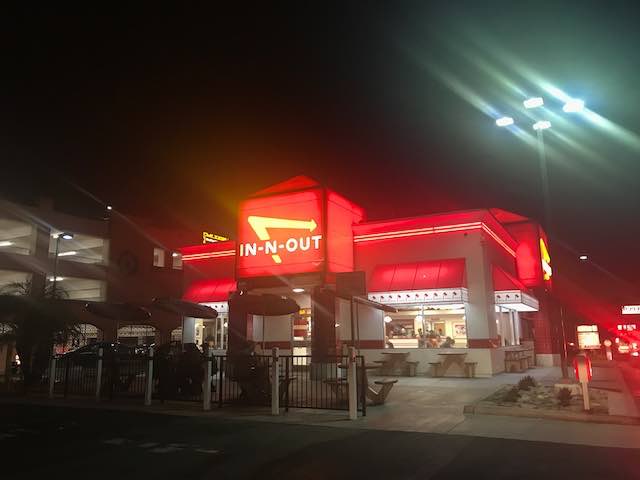 That being the case I dropped into the famous In-N-Out Burger chain outlet in Inglewood, California. That store location is only about seven miles south of the airport. There I dined on my regular option, which is a double cheeseburger with French fries and a Diet Coke (light ice). It was delicious but tomorrow morning I'll be back to eating two fried eggs and two sausage patties.
I returned home into the loving arms of the World's #3 Trackchaser also known as Trackchasing's First Mother also known as wife Carol. It was great to see each other. She's already been out on the trackchasing trail earlier in the month to both France and Italy. As I look at her calendar she's got a few more major international trackchasing adventures in her immediate future. Those will be fun.
Landing at LAX at 5 p.m. local time and getting home around 8 p.m. Pacific time meant that I was actually getting home at about 5 a.m., THE NEXT DAY, Algerian time. Don't worry. This goes with the territory.
Tuesday, February 4, 2020.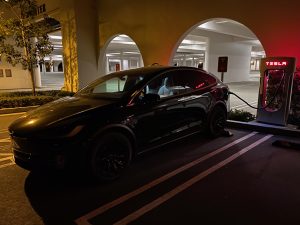 It was easy to wake up early this morning. I was on Algeria time and actually woke up at about 2 p.m. in the afternoon their time! However, it was 5 a.m. in California. I was wide awake so I went over to the supercharger and filled my Tesla Model X batteries to capacity of 80%. That's what is recommended in order to increase the life of the batteries. That will still give me about 260 miles of driving capability.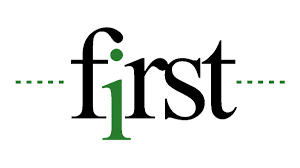 I reflected on my trip. This is being billed as "Algeria – First Trip". My adventure came with a huge positive and a huge negative. For the trips that I organize having any kind of large negative is unusual.
As you know the negative was that I did not get a chance to see a race in Algeria. That was too bad. I was disappointed. However, I will be back to Algeria. I think that the trip might not be too long from now.
Algeria came with a fantastically huge positive. I met so many nice people! They went out of their way to make sure that I got the chance to see and experience so much of Algeria even though my trip was combined to the capital city of Algiers. A simple thank you doesn't seem like it's enough. However, until I win the lottery it's the best I can do. Thank you guys and gals. You were fantastic. I'm sure I'll see many of you on my Algeria – Part 2" trip.
Good afternoon from Algiers, Algeria.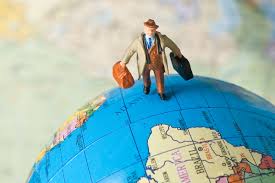 THE COUNTRY LIST
#85!!
RLR – Randy Lewis Racing Lifetime Trackchasing Countries
# 1 – UNITED STATES OF AMERICA – Peoria Speedway – Mt. Hawley, (oval) – Track #1, Peoria, Illinois – circa 1954 (age 5)
# 2 – CANADA– Cayuga Speedway (oval) – Track #174, Nelles Corner, Ontario – July 31, 1988 (Dick Trickle winner)
# 3 – AUSTRALIA– Parramatta City Raceway (oval) – Track #180, Granville, New South Wales – November 17, 1989 (accompanied by Carol)
# 4 – UNITED KINGDOM – Northhampton International Raceway (oval) – Track #378, Northhampton – June 26, 1999 (accompanied by Carol, Kristy, Jim)
# 5 – NETHERLANDS– Driesum Racetrack (oval) – Track #839, Driesum – May 5, 2005 (accompanied by Roland Vanden Eynde)
# 6 – BELGIUM– Bellekouter oval (oval) – Track #841, Affligem – May 8, 2005 (accompanied by Roland Vanden Eynde)
# 7 – FRANCE– Circuit de Croix en Ternois (road course) – Track #843, Saint-Pol sur-Ternoise – May 8, 2005 (accompanied by Roland Vanden Eynde – 2ndnew country in one day!)
# 8 – GERMANY– Nurburgring (road course) – Track #844, Nurburg – May 13, 2005 (accompanied by Carol, Roland Vanden Eynde)
# 9 – NEW ZEALAND – Western Springs Speedway (oval) – Track #1,134, Western Springs – December 26, 2006 (accompanied by Carol)
# 10 – MEXICO – Triovalo Bernardo Obregon (oval) – Track #1,281, Tiajamulco de Zuniga, Jalisco – October 14, 2007 (accompanied by Carol, J.J., Roger Ward)
# 11 – BARBADOS – Bushy Park Racing Circuit (road course) – Track #1,296, Bushy Park – December 9, 2007
# 12 – THAILAND – Bira Circuit (road course) – Track #1,300, Pattaya – January 19, 2008
# 13 – SOUTH AFRICA – Durban Grand Prix (road course) – Track #1,315, Durban, KwaZulu-Natal – February 24, 2008 (accompanied by J.J. and Will Van Horne)
# 14 – JAMAICA – Dover Raceway (road course) – Track #1,322, Brown's Town St. Ann – March 24, 2008
# 15 – SWEDEN – Sturup Raceway (road course) – Track #1,335, Malmo – May 10, 2008 (accompanied by Carol)
# 16 – DENMARK – Ring Djursland (road course) – Track #1,336, Tirstrup – May 11, 2008 (accompanied by Carol)
# 17 – CZECH REPUBLIC – Automotodrome BRNO (road course) – Track #1,381, Brno – September 13, 2008
# 18 – AUSTRIA – Lambrechten Stock Car Track (road course) – Track #1,382, Lambrechten – September 14, 2008
# 19 – IRELAND – Tipperary International Raceway (oval) – Track #1,388, Rosegreen – October 26, 2008 (Carol and I visited this track earlier in the year)
# 20 – GUYANA – South Dakota Circuit (road course) – Track #1,390, Timehri – November 2, 2008 (accompanied by Carol)
# 21 – CHINA – The Guia Circuit (road course) – Track #1,392, Macau – November 16, 2008 (accompanied by Carol)
# 22 – COSTA RICA – Autodromo La Guacima (road course) – Track #1,398, La Guacima – November 30, 2008
# 23 – ANDORRA – Grandvalira Circuit (road course) – Track #1,404, Port d'Envalira – January 17, 2009
# 24 – ARGENTINA – Circuito Efren Chemolli (oval) – Track #1,406, Buenos Aires – January 31, 2009 (shared with Jerry Fisher)
# 25 – QATAR – Losail International Circuit (road course) – Track #1,408, Doha – February 13, 2009
# 26 – BAHRAIN – Bahrain International Circuit (road course) – Track #1,410, Sakhir – February 27, 2009 (accompanied by Carol)
# 27 – UNITED ARAB EMIRATES – Dubai Autodrome (road course) – Track #1,411, Dubai – February 28, 2009 (accompanied by Carol)
# 28 – COLOMBIA – Autodromo de Tocancipa (road course) – Track #1,415, Tocancipa – March 22, 2009
# 29 – SPAIN – Motorland Aragon (road course) – Track #1,416, Alcaniz – March 28, 2009
# 30 – PORTUGAL – Circuto de Murca (road course) – Track #1,417, Murca – March 29, 2009
# 31 – ICELAND – Kapelluhraum (road course) – Track #1,420, Hafnafjorour – April 25, 2009 (shared with Will White)
# 32 – HUNGARY – Hungaroring (road course) – Track #1,426, Mogyorod – May 8, 2009 (accompanied by Carol)
# 33 – SWITZERLAND – Hock Ybrig (road course) – Track #1,427, Hoch Ybrig – May 9, 2009 (accompanied by Carol)
# 34 – ITALY – Vighizzolo d'Este Stock Car Track (road course) – Track #1,428, Vighizzolo d'Este – May 10, 2009 (accompanied by Carol)
# 35 – DOMINICAN REPUBLIC – Autodromo Mobil 1 (road course) – Track #1,515, Santo Domingo – December 6, 2009 (accompanied by Carol)
# 36 – MALTA – Ta'Qali Race Track (road course) – Track #1,521, Ta'Qali – February 7, 2010 (accompanied by Carol)
# 37 – FINLAND – Lake Pidisjarvi Ice Track (road course) – Track #1,524, Nivala – February 20, 2010
# 38 – JAPAN – Suzuka Circuit (road course) – Track #1,530, Suzuka – March 21, 2010
# 39 – CHILE – Autodromo de Interlomas (road course) – Track #1,531, Temuco – April 18, 2010
# 40 – MOROCCO – Circuit de Marrakesh (road course) – Track #1,535, Marrakesh – May 1, 2010 (accompanied by Carol)
# 41 – BRAZIL – Circuit de Caruaru – Aryten Senna (road course) – Track #1,540, Caruaru – May 16, 2010 (accompanied by Carol, Jerry Fisher and Katina Spencer)
# 42 – ESTONIA – Laitse Rally Park (road course) – Track #1,571, Laitse – July 24, 2010 (accompanied by Carol)
# 43 – LATVIA – Bikernieki (road course) – Track #1,572, Riga – July 25, 2010 (accompanied by Carol
# 44 – GUATEMALA – Autodromo Pedro Cofino (road course) – Track #1,580, Alotenango – August 15, 2010
# 45 – EL SALVADOR – El Jabali (road course) – Track #1,582, Quezaltepeque – August 22, 2010 (accompanied by Carol)
# 46 – ROMANIA – Bradu (road course) – Track #1,603, Bradu – October 16, 2010
# 47 – BULGARIA – Closed Route – Burgas (road course) – Track #1,604, Burgas – October 17, 2010 (accompanied by Lyubomir and Plamen Simeonov)
# 48 – SOUTH KOREA – Korea International Circuit (road course) – Track #1,605, Yeongam, Jeollanam-Do – October 24, 2010
# 49 – PHILIPPINES – Batangas Racing Circuit (road course) – Track #1,608, Batangas – November 21, 2010
# 50 – NORWAY – Lyngas Motorbane (road course) – Track #1,648, Lier – April 30, 2011
# 51 – MALAYSIA – Sepang International Circuit (road course) – Track #1,656, Sepang – May 28, 2011
# 52 – INDONESIA – Sentul International Circuit (road course) – Track #1,657, Babakan Madang, Boder – May 29, 2011
# 53 – LUXEMBOURG – Alzingen (road course) – Track #1,711, Alzingen – September 4, 2011 (accompanied by Carol)
# 54 – POLAND – Tor Slomczyn (road course) – Track #1,713, Slomczyn – September 11, 2011 (accompanied by Carol)
# 55 – SINGAPORE – Marina Bay (road course) – Track #1,714, Singapore – September 24, 2011 (accompanied by Carol) 
# 56 – URUGUAY – Piriapolis Grand Prix (road course) – Track #1,724, Piriapolis – November 12, 2011
# 57 – SRI LANKA – Pannala Race Track (road course) – Track #1,732, Pannala – February 12, 2012
# 58 – ECUADOR – Autodromo Internacional de Yahuarcocha (road course) – Track #1,736, Ibarra – March 11, 2012
# 59 – SLOVAKIA – Slovakia Ring (road course) – Track #1,742, Orechova Puton – April 29, 2012
# 60 – MONACO – Circuit de Monaco (street course) – Track #1,746, Monte Carlo – May 13, 2012 (accompanied by Carol)
# 61 – CROATIA – Automotodrom Grobnik (road course) – Track #1,762, Rijeka – June 23, 2012
# 62 – PERU – Autodromo La Chutana (road course) – Track #1,802, Lima – October 21, 2012 (accompanied by Carol)
# 63 – GREECE – Serres Circuit (road course) – Track #1,807, Serres – November 4, 2012
# 64 – RUSSIA – Moscow Central Hippodrome (oval) – Track #1,824, Moscow – February 23, 2013 (accompanied by Carol)
# 65 – LITHUANIA – Marijampole Autokross Track (road course) – Track #1,842, Marijampole – May 12, 2013 (accompanied by Carol)
# 66 – INDIA – Buddh International Circuit (road course) – Track #1,915, Noida – October 27, 2013 (accompanied by Carol)
# 67 – GEORGIA – Rustavi International Motorpark (road course) – Track #1,916, Rustavi – November 10, 2013
# 68 – TRINIDAD AND TOBAGO – Larry Gomes Stadium (road course) – Track #1,928, Arima – January 26, 2014 (accompanied by Carol)
# 69 – TURKEY – Istanbul Park (road course) – Track #2,035 Akfirat (accompanied by Carol)
# 70 – AZERBAIJAN – Streets of Baku (road course) – Track #2,037, Baku (accompanied by Carol)
# 71 – SERBIA – Usce (road course) – Track #2,224, Belgrade (accompanied by Carol)
# 72 – BOZNIA AND HERZEBOVINA – Zaluzani (road course) – Track #2,235, Zaluzani (accompanied by Boris Miljevic)
# 73 – PANAMA – La Chorrera (road course) – Track #2,290, Circuito Internacional de Panama (accompanied by Carol)
# 74 – ZIMBABWE – Bulawayo Motorsport Park (road course) – Track #2,291, Bulawayo
# 75 – NAMIBIA – Desert Raceway (oval) – Track #2,369, Walvis Bay – 2017
# 76 – MACEDONIA – Skopje Street Course (road course) – Track #2,386, Skopje – 2017
# 77 – UKRAINE – Autodrome Chayka (road course) – Track #2,387, Kiev – 2017
# 78 – BELARUS – Stadium Zarya (oval) – Track #2,421, Minsk – 2018
# 79 – MALDIVES – Hulhumalé Racing Track (road course) – Track #2,425, Hulhumalé – 2018
# 80 – BOLIVIA – Autodromo Santa Cruz (road course) – Track #2,429, Santa Cruz – 2018
# 81 – Moldova – Colonita Autocross (road course) – Track #2,503, Colonita – 2018
# 82 – Saudi Arabia – Ad Diriyah E-Prix (road course) – Track #2,514, Ad Diriyah – 2018
# 83 – Tunisia – Belvedere Circuit (road course) – Track #2,547, Tunis – 2019
# 84 – Montenegro – Auto Kros Zlatica (road course) – Track #2,548, Podgorica – 2019
# 85 – Antigua and Barbuda– Crabbs Raceway (road course) – Track #2,553, Crabbs – 2019
# 86 –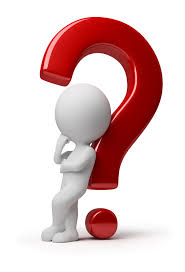 The International Big 3 country count.
. Randy Lewis, San Clemente, California USA – 85
. Roland Vanden Eynde, Vilvoorde, Belgium – 52
. Carol Lewis, San Clemente, California USA – 49
I think the year 2020 is going to be a very good year for international trackchasing. I've already seen racing in Italy and France. Now I just need to get going on adding some foreign countries for the very first time!
LIFETIME TRACKCHASER COMPARISONS 
The three most important trackchasing comparisons to me are:
Total lifetime tracks seen
Total "trackchasing countries" seen
Lifetime National Geographic Diversity results
Total Lifetime Tracks
There are no trackchasers currently within 730 tracks of my lifetime total. Don't blame me.
. Randy Lewis, San Clemente, California – 2,604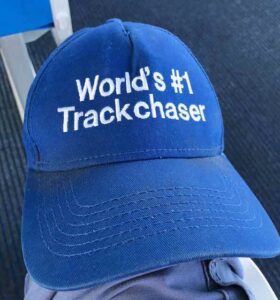 Total Trackchasing Countries
There are no trackchasers currently within 30 countries of my lifetime total.
. Randy Lewis, San Clemente, California – 85
Current lifetime National Geographic Diversity results
Randy Lewis, San Clemente, California – 3.96
LIKE TO KNOW MORE ABOUT ALGERIA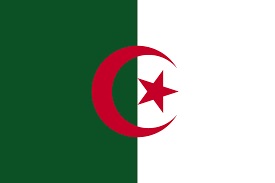 Algeria – FAST FACTS*
Provided by my friends at Wikipedia and others.
Algeria
Algeria, officially the People's Democratic Republic of Algeria is a country in the Maghreb region of North Africa. The capital and most populous city is Algiers, located in the far north of the country on the Mediterranean coast. With an area of 2,381,741 square kilometers (919,595 sq mi), Algeria is the tenth-largest country in the world, the world's largest Arab country, and the largest in Africa. Algeria is bordered to the northeast by Tunisia, to the east by Libya, to the west by Morocco, to the southwest by the Western Saharan territory, Mauritania, and Mali, to the southeast by Niger, and to the north by the Mediterranean Sea. The country is a semi-presidential republic consisting of 48 provinces and 1,541 communes (counties). It has the highest human development index of all the non-island African countries.
Algeria is a regional and middle power. It supplies large amounts of natural gas to Europe, and energy exports are the backbone of the economy. According to OPEC Algeria has the 16th largest oil reserves in the world and the second-largest in Africa, while it has the 9th largest reserves of natural gas. Sonatrach, the national oil company, is the largest company in Africa. Algeria has one of the largest militaries in Africa and the largest defense budget on the continent; most of Algeria's weapons are imported from Russia, with whom they are a close ally. Algeria is a member of the African Union, the Arab League, OPEC, the United Nations and is a founding member of the Arab Maghreb Union.
On 2 April 2019, president Abdelaziz Bouteflika resigned after nearly 20 years in power, following pressure from mass protests against a fifth term.
History (somewhat recent)
In the 19th century, the pirates forged affiliations with Caribbean powers, paying a "licence tax" in exchange for safe harbour of their vessels.
Piracy on American vessels in the Mediterranean resulted in the United States initiating the First (1801–1805) and Second Barbary Wars (1815). Following those wars, Algeria was weaker and Europeans, with an Anglo-Dutch fleet commanded by the British Lord Exmouth, attacked Algiers. After a nine-hour bombardment, they obtained a treaty from the Dey that reaffirmed the conditions imposed by Captain (later Commodore) Stephen Decatur (U.S. Navy) concerning the demands of tributes. In addition, the Dey agreed to end the practice of enslaving Christians.
Despite being removed from Algeria in the 19th century, Spain retained a presence in Morocco. Algeria consistently opposed Spanish fortresses and control in nearby Morocco through the 20th century.
French colonization (1830–1962)
Under the pretext of a slight to their consul, the French invaded and captured Algiers in 1830. Historian Ben Kiernan wrote on the French conquest of Algeria: "By 1875, the French conquest was complete. The war had killed approximately 825,000 indigenous Algerians since 1830." French losses from 1831–51 were 92,329 dead in the hospital and only 3,336 killed in action. The population of Algeria, which stood at about 2.9 million in 1872, reached nearly 11 million in 1960. French policy was predicated on "civilising" the country. The slave trade and piracy in Algeria ceased following the French conquest. The conquest of Algeria by the French took some time and resulted in considerable bloodshed. A combination of violence and disease epidemics caused the indigenous Algerian population to decline by nearly one-third from 1830 to 1872. During this period, a small but influential French-speaking indigenous elite was formed, made up of Berbers, mostly Kabyles. As a consequence, French government favored the Kabyles. About 80% of Indigenous schools were constructed for Kabyles.
From 1848 until independence, France administered the whole Mediterranean region of Algeria as an integral part and département of the nation. One of France's longest-held overseas territories, Algeria became a destination for hundreds of thousands of European immigrants, who became known as colons and later, as Pied-Noirs. Between 1825 and 1847, 50,000 French people emigrated to Algeria. These settlers benefited from the French government's confiscation of communal land from tribal peoples, and the application of modern agricultural techniques that increased the amount of arable land. Many Europeans settled in Oran and Algiers, and by the early 20th century they formed a majority of the population in both cities.
During the late 19th and early 20th century; the European share was almost a fifth of the population. The French government aimed at making Algeria an assimilated part of France, and this included substantial educational investments especially after 1900. The indigenous cultural and religious resistance heavily opposed this tendency, but in contrast to the other colonised countries' path in central Asia and Caucasus, Algeria kept its individual skills and a relatively human-capital intensive agriculture.
Gradually, dissatisfaction among the Muslim population, which lacked political and economic status in the colonial system, gave rise to demands for greater political autonomy and eventually independence from France. In May 1945, the uprising against the occupying French forces was suppressed through what is now known as the Sétif and Guelma massacre. Tensions between the two population groups came to a head in 1954, when the first violent events of what was later called the Algerian War began. Historians have estimated that between 30,000 and 150,000 Harkis and their dependents were killed by the Front de Libération Nationale (FLN) or by lynch mobs in Algeria. The FLN used hit and run attacks in Algeria and France as part of its war, and the French conducted severe reprisals.
The war led to the death of hundreds of thousands of Algerians and hundreds of thousands of injuries. Historians, like Alistair Horne and Raymond Aron, state that the actual number of Algerian Muslim war dead was far greater than the original FLN and official French estimates but was less than the 1 million deaths claimed by the Algerian government after independence. Horne estimated Algerian casualties during the span of eight years to be around 700,000. The war uprooted more than 2 million Algerians.
The war against French rule concluded in 1962, when Algeria gained complete independence following the March 1962 Evian agreements and the July 1962 self-determination referendum.
The first three decades of independence (1962–1991)
The number of European Pied-Noirs who fled Algeria totaled more than 900,000 between 1962 and 1964. The exodus to mainland France accelerated after the Oran massacre of 1962, in which hundreds of militants entered European sections of the city, and began attacking civilians.
Algeria's first president was the Front de Libération Nationale (FLN) leader Ahmed Ben Bella. Morocco's claim to portions of western Algeria led to the Sand War in 1963. Ben Bella was overthrown in 1965 by Houari Boumédiène, his former ally and defence minister. Under Ben Bella, the government had become increasingly socialist and authoritarian; Boumédienne continued this trend. But, he relied much more on the army for his support, and reduced the sole legal party to a symbolic role. He collectivised agriculture and launched a massive industrialization drive. Oil extraction facilities were nationalised. This was especially beneficial to the leadership after the international 1973 oil crisis.
In the 1960s and 1970s under President Houari Boumediene, Algeria pursued a program of industrialization within a state-controlled socialist economy. Boumediene's successor, Chadli Bendjedid, introduced some liberal economic reforms. He promoted a policy of Arabisation in Algerian society and public life. Teachers of Arabic, brought in from other Muslim countries, spread conventional Islamic thought in schools and sowed the seeds of a return to Orthodox Islam.
The Algerian economy became increasingly dependent on oil, leading to hardship when the price collapsed during the 1980s oil glut. Economic recession caused by the crash in world oil prices resulted in Algerian social unrest during the 1980s; by the end of the decade, Bendjedid introduced a multi-party system. Political parties developed, such as the Islamic Salvation Front (FIS), a broad coalition of Muslim groups.
Civil War (1991–2002) and aftermath
In December 1991 the Islamic Salvation Front dominated the first of two rounds of legislative elections. Fearing the election of an Islamist government, the authorities intervened on 11 January 1992, canceling the elections.
Bendjedid resigned and a High Council of State was installed to act as the Presidency. It banned the FIS, triggering a civil insurgency between the Front's armed wing, the Armed Islamic Group, and the national armed forces, in which more than 100,000 people are thought to have died. The Islamist militants conducted a violent campaign of civilian massacres. At several points in the conflict, the situation in Algeria became a point of international concern, most notably during the crisis surrounding Air France Flight 8969, a hijacking perpetrated by the Armed Islamic Group. The Armed Islamic Group declared a ceasefire in October 1997.
Algeria held elections in 1999, considered biased by international observers and most opposition groups which were won by President Abdelaziz Bouteflika. He worked to restore political stability to the country and announced a "Civil Concord" initiative, approved in a referendum, under which many political prisoners were pardoned, and several thousand members of armed groups were granted exemption from prosecution under a limited amnesty, in force until 13 January 2000. The AIS disbanded and levels of insurgent violence fell rapidly. The Groupe Salafiste pour la Prédication et le Combat (GSPC), a splinter group of the Group Islamic Army, continued a terrorist campaign against the Government.
Bouteflika was re-elected in the April 2004 presidential election after campaigning on a programme of national reconciliation. The programme comprised economic, institutional, political and social reform to modernise the country, raise living standards, and tackle the causes of alienation. It also included a second amnesty initiative, the Charter for Peace and National Reconciliation, which was approved in a referendum in September 2005. It offered amnesty to most guerrillas and Government security forces.
In November 2008, the Algerian Constitution was amended following a vote in Parliament, removing the two-term limit on Presidential incumbents. This change enabled Bouteflika to stand for re-election in the 2009 presidential elections, and he was re-elected in April 2009. During his election campaign and following his re-election, Bouteflika promised to extend the programme of national reconciliation and a $150-billion spending programme to create three million new jobs, the construction of one million new housing units, and to continue public sector and infrastructure modernisation programmes.
A continuing series of protests throughout the country started on 28 December 2010, inspired by similar protests across the Middle East and North Africa. On 24 February 2011, the government lifted Algeria's 19-year-old state of emergency. The government enacted legislation dealing with political parties, the electoral code, and the representation of women in elected bodies. In April 2011, Bouteflika promised further constitutional and political reform. However, elections are routinely criticized by opposition groups as unfair and international human rights groups say that media censorship and harassment of political opponents continue.
On 2 April 2019, Bouteflika resigned from the presidency.
Geography
Since the 2011 breakup of Sudan, Algeria has been the largest country in Africa, and the Mediterranean Basin. Its southern part includes a significant portion of the Sahara. To the north, the Tell Atlas form with the Saharan Atlas, further south, two parallel sets of reliefs in approaching eastbound, and between which are inserted vast plains and highlands.
Algeria lies mostly between latitudes 19° and 37°N (a small area is north of 37°N and south of 19°N), and longitudes 9°W and 12°E. Most of the coastal area is hilly, sometimes even mountainous, and there are a few natural harbours. The area from the coast to the Tell Atlas is fertile. South of the Tell Atlas is a steppe landscape ending with the Saharan Atlas; farther south, there is the Sahara desert.
Climate and hydrology
Algerian Sahara
In this region, midday desert temperatures can be hot year round. After sunset, however, the clear, dry air permits rapid loss of heat, and the nights are cool to chilly. Enormous daily ranges in temperature are recorded.
Rainfall is fairly plentiful along the coastal part of the Tell Atlas, ranging from 400 to 670 mm (15.7 to 26.4 in) annually, the amount of precipitation increasing from west to east. Precipitation is heaviest in the northern part of eastern Algeria, where it reaches as much as 1,000 mm (39.4 in) in some years.
Farther inland, the rainfall is less plentiful. Algeria also has ergs, or sand dunes, between mountains. Among these, in the summer time when winds are heavy and gusty, temperatures can get up to 43.3 °C (110 °F).
Camels are used extensively; the desert also abounds with venomous and nonvenomous snakes, scorpions, and numerous insects.
Politics
The People's National Assembly
Elected politicians have relatively little sway over Algeria. Instead, a group of unelected civilian and military "décideurs", known as "le pouvoir" ("the power"), actually rule the country, even deciding who should be president. The most powerful man may be Mohamed Mediène, the head of military intelligence. In recent years, many of these generals have died or retired. After the death of General Larbi Belkheir, Bouteflika put loyalists in key posts, notably at Sonatrach, and secured constitutional amendments that make him re-electable indefinitely.
The head of state is the President of Algeria, who is elected for a five-year term. The president was formerly limited to two five-year terms, but a constitutional amendment passed by the Parliament on 11 November 2008 removed this limitation. The next presidential election was planned to be in April 2019, but widespread protests erupted in 22 February against the president's decision to participate in the election, which resulted in President Bouteflika announcing his resignation on 3 April [2]. Algeria has universal suffrage at 18 years of age. The President is the head of the army, the Council of Ministers and the High Security Council. He appoints the Prime Minister who is also the head of government. The Algerian parliament is bicameral; the lower house, the People's National Assembly, has 462 members who are directly elected for five-year terms, while the upper house, the Council of the Nation, has 144 members serving six-year terms, of which 96 members are chosen by local assemblies and 48 are appointed by the president. According to the constitution, no political association may be formed if it is "based on differences in religion, language, race, gender, profession, or region". In addition, political campaigns must be exempt from the aforementioned subjects.
Parliamentary elections were last held in May 2012, and were judged to be largely free by international monitors, though local groups alleged fraud and irregularities. In the elections, the FLN won 221 seats, the military-backed National Rally for Democracy won 70, and the Islamist Green Algeria Alliance won 47.
Foreign relations
Algeria is included in the European Union's European Neighbourhood Policy (ENP) which aims at bringing the EU and its neighbours closer. Giving incentives and rewarding best performers, as well as offering funds in a faster and more flexible manner, are the two main principles underlying the European Neighbourhood Instrument (ENI) that came into force in 2014. It has a budget of €15.4 billion and provides the bulk of funding through a number of programmes.
In 2009, the French government agreed to compensate victims of nuclear tests in Algeria. Defense Minister Herve Morin stated that "It's time for our country to be at peace with itself, at peace thanks to a system of compensation and reparations," when presenting the draft law on the payouts. Algerian officials and activists believe that this is a good first step and hope that this move would encourage broader reparation.
Tensions between Algeria and Morocco in relation to the Western Sahara have been an obstacle to tightening the Arab Maghreb Union, nominally established in 1989, but which has carried little practical weight.
Military
The military of Algeria consists of the People's National Army (ANP), the Algerian National Navy (MRA), and the Algerian Air Force (QJJ), plus the Territorial Air Defence Forces. It is the direct successor of the National Liberation Army (Armée de Libération Nationale or ALN), the armed wing of the nationalist National Liberation Front which fought French colonial occupation during the Algerian War of Independence (1954–62).
Total military personnel include 147,000 active, 150,000 reserve, and 187,000 paramilitary staff (2008 estimate). Service in the military is compulsory for men aged 19–30, for a total of 12 months. The military expenditure was 4.3% of the gross domestic product (GDP) in 2012. Algeria has the second largest military in North Africa with the largest defence budget in Africa ($10 billion).
In 2007, the Algerian Air Force signed a deal with Russia to purchase 49 MiG-29SMT and 6 MiG-29UBT at an estimated cost of $1.9 billion. Russia is also building two 636-type diesel submarinesfor Algeria.
Human rights
Algeria has been categorized by Freedom House as "not free" since it began publishing such ratings in 1972, with the exception of 1989, 1990, and 1991, when the country was labeled "partly free." In December 2016, the Euro-Mediterranean Human Rights Monitor issued a report regarding violation of media freedom in Algeria. It clarified that the Algerian government imposed restriction on freedom of the press; expression; and right to peaceful demonstration, protest and assembly as well as intensified censorship of the media and websites. Due to the fact that the journalists and activists criticize the ruling government, some media organizations' licenses are canceled.
Independent and autonomous trade unions face routine harassment from the government, with many leaders imprisoned and protests suppressed. In 2016 a number of unions, many of which were involved in the 2010–2012 Algerian Protests, have been deregistered by the government.
Homosexuality is illegal in Algeria. Public homosexual behavior is punishable by up to two years in prison.
Algeria is divided into 48 provinces, 553 districts and 1,541 municipalities. Each province, district, and municipality is named after its seat, which is usually the largest city.
Economy
Algeria is classified as an upper middle income country by the World Bank. Algeria's currency is the dinar (DZD). The economy remains dominated by the state, a legacy of the country's socialist post-independence development model. In recent years, the Algerian government has halted the privatization of state-owned industries and imposed restrictions on imports and foreign involvement in its economy. These restrictions are just starting to be lifted off recently although questions about Algeria's slowly-diversifying economy remain.
Algeria has struggled to develop industries outside hydrocarbons in part because of high costs and an inert state bureaucracy. The government's efforts to diversify the economy by attracting foreign and domestic investment outside the energy sector have done little to reduce high youth unemployment rates or to address housing shortages. The country is facing a number of short-term and medium-term problems, including the need to diversify the economy, strengthen political, economic and financial reforms, improve the business climate and reduce inequalities amongst regions.
A wave of economic protests in February and March 2011 prompted the Algerian government to offer more than $23 billion in public grants and retroactive salary and benefit increases. Public spending has increased by 27% annually during the past 5 years. The 2010–14 public-investment programme will cost US$286 billion, 40% of which will go to human development.
The Algerian economy grew by 2.6% in 2011, driven by public spending, in particular in the construction and public-works sector, and by growing internal demand. If hydrocarbons are excluded, growth has been estimated at 4.8%. Growth of 3% is expected in 2012, rising to 4.2% in 2013. The rate of inflation was 4% and the budget deficit 3% of GDP. The current-account surplus is estimated at 9.3% of GDP and at the end of December 2011, official reserves were put at US$182 billion. Inflation, the lowest in the region, has remained stable at 4% on average between 2003 and 2007.
In 2011 Algeria announced a budgetary surplus of $26.9 billion, 62% increase in comparison to 2010 surplus. In general, the country exported $73 billion worth of commodities while it imported $46 billion.
Thanks to strong hydrocarbon revenues, Algeria has a cushion of $173 billion in foreign currency reserves and a large hydrocarbon stabilization fund. In addition, Algeria's external debt is extremely low at about 2% of GDP. The economy remains very dependent on hydrocarbon wealth, and, despite high foreign exchange reserves (US$178 billion, equivalent to three years of imports), current expenditure growth makes Algeria's budget more vulnerable to the risk of prolonged lower hydrocarbon revenues.
In 2011, the agricultural sector and services recorded growth of 10% and 5.3%, respectively. About 14% of the labor force are employed in the agricultural sector. Fiscal policy in 2011 remained expansionist and made it possible to maintain the pace of public investment and to contain the strong demand for jobs and housing.
Algeria has not joined the WTO, despite several years of negotiations.
In March 2006, Russia agreed to erase $4.74 billion of Algeria's Soviet-era debt during a visit by Russian President Vladimir Putin to the country, the first by a Russian leader in half a century. In return, Algerian President Abdelaziz Bouteflika agreed to buy $7.5 billion worth of combat planes, air-defence systems and other arms from Russia, according to the head of Russia's state arms exporter Rosoboronexport.
Dubai-based conglomerate Emarat Dzayer Group said it had signed a joint venture agreement to develop a $1.6 billion steel factory in Algeria.
Hydrocarbons
Pipelines across Algeria
Algeria, whose economy is reliant on petroleum, has been an OPEC member since 1969. Its crude oil production stands at around 1.1 million barrels/day, but it is also a major gas producer and exporter, with important links to Europe. Hydrocarbons have long been the backbone of the economy, accounting for roughly 60% of budget revenues, 30% of GDP, and over 95% of export earnings. Algeria has the 10th-largest reserves of natural gas in the world and is the sixth-largest gas exporter. The U.S. Energy Information Administration reported that in 2005, Algeria had 160 trillion cubic feet (4.5×1012 m3) of proven natural-gas reserves. It also ranks 16th in oil reserves.
Non-hydrocarbon growth for 2011 was projected at 5%. To cope with social demands, the authorities raised expenditure, especially on basic food support, employment creation, support for SMEs, and higher salaries. High hydrocarbon prices have improved the current account and the already large international reserves position.
Income from oil and gas rose in 2011 as a result of continuing high oil prices, though the trend in production volume is downwards. Production from the oil and gas sector in terms of volume, continues to decline, dropping from 43.2 million tonnes to 32 million tonnes between 2007 and 2011. Nevertheless, the sector accounted for 98% of the total volume of exports in 2011, against 48% in 1962, and 70% of budgetary receipts, or US$71.4 billion.
The Algerian national oil company is Sonatrach, which plays a key role in all aspects of the oil and natural gas sectors in Algeria. All foreign operators must work in partnership with Sonatrach, which usually has majority ownership in production-sharing agreements.
Research and alternative energy sources
Algeria has invested an estimated 100 billion dinars towards developing research facilities and paying researchers. This development program is meant to advance alternative energy production, especially solar and wind power. Algeria is estimated to have the largest solar energy potential in the Mediterranean, so the government has funded the creation of a solar science park in Hassi R'Mel. Currently, Algeria has 20,000 research professors at various universities and over 780 research labs, with state-set goals to expand to 1,000. Besides solar energy, areas of research in Algeria include space and satellite telecommunications, nuclear power and medical research.
Labour market
Despite a decline in total unemployment, youth and women unemployment is high. Unemployment particularly affects the young, with a jobless rate of 21.5% among the 15–24 age group.
The overall rate of unemployment was 10% in 2011, but remained higher among young people, with a rate of 21.5% for those aged between 15 and 24. The government strengthened in 2011 the job programmes introduced in 1988, in particular in the framework of the programme to aid those seeking work.
Tourism
The development of the tourism sector in Algeria had previously been hampered by a lack of facilities, but since 2004 a broad tourism development strategy has been implemented resulting in many hotels of a high modern standard being built.
There are several UNESCO World Heritage Sites in Algeria including Al Qal'a of Beni Hammad, the first capital of the Hammadid empire; Tipasa, a Phoenician and later Roman town; and Djémila and Timgad, both Roman ruins; M'Zab Valley, a limestone valley containing a large urbanized oasis; and the Casbah of Algiers, an important citadel. The only natural World Heritage Site is the Tassili n'Ajjer, a mountain range.
Transport
The Algerian road network is the densest in Africa; its length is estimated at 180,000 km (110,000 mi) of highways, with more than 3,756 structures and a paving rate of 85%. This network will be complemented by the East-West Highway, a major infrastructure project currently under construction. It is a 3-way, 1,216-kilometre-long (756 mi) highway, linking Annaba in the extreme east to the Tlemcen in the far west. Algeria is also crossed by the Trans-Sahara Highway, which is now completely paved. This road is supported by the Algerian government to increase trade between the six countries crossed: Algeria, Mali, Niger, Nigeria, Chad, and Tunisia.
Demographics
Historical populations (in thousands)
Year Pop. ±% p.a.
1856 2,496 —
1872 2,416 −0.20%
1886 3,752 +3.19%
1906 4,721 +1.16%
1926 5,444 +0.72%
1931 5,902 +1.63%
1936 6,510 +1.98%
1948 7,787 +1.50%
1954 8,615 +1.70%
1966 12,022 +2.82%
1977 16,948 +3.17%
1987 23,051 +3.12%
1998 29,113 +2.15%
2008 34,080 +1.59%
2013 37,900 +2.15%
In January 2016 Algeria's population was an estimated 40.4 million, who are mainly Arab-Berber ethnically. At the outset of the 20th century, its population was approximately four million. About 90% of Algerians live in the northern, coastal area; the inhabitants of the Sahara desert are mainly concentrated in oases, although some 1.5 million remain nomadic or partly nomadic. 28.1% of Algerians are under the age of 15.
Women make up 70% of the country's lawyers and 60% of its judges and also dominate the field of medicine. Increasingly, women are contributing more to household income than men. 60% of university students are women, according to university researchers.
Between 90,000 and 165,000 Sahrawis from Western Sahara live in the Sahrawi refugee camps, in the western Algerian Sahara desert. There are also more than 4,000 Palestinian refugees, who are well integrated and have not asked for assistance from the United Nations High Commissioner for Refugees (UNHCR). In 2009, 35,000 Chinese migrant workers lived in Algeria.
The largest concentration of Algerian migrants outside Algeria is in France, which has reportedly over 1.7 million Algerians of up to the second generation.
Ethnic groups
Indigenous Berbers as well as Phoenicians, Romans, Byzantine Greeks, Arabs, Turks, various Sub-Saharan Africans, and French have contributed to the history of Algeria. Descendants of Andalusian refugees are also present in the population of Algiers and other cities. Moreover, Spanish was spoken by these Aragoneseand Castillian Morisco descendants deep into the 18th century, and even Catalan was spoken at the same time by Catalan Morisco descendants in the small town of Grish El-Oued.
Despite the dominance of the Berber culture and ethnicity in Algeria, the majority of Algerians identify with an Arabic-based identity, especially after the Arab nationalism rising in the 20th century. Berbers and Berber-speaking Algerians are divided into many groups with varying languages. The largest of these are the Kabyles, who live in the Kabylie region east of Algiers, the Chaoui of Northeast Algeria, the Tuaregs in the southern desert and the Shenwa people of North Algeria.
During the colonial period, there was a large (10% in 1960) European population who became known as Pied-Noirs. They were primarily of French, Spanish and Italian origin. Almost all of this population left during the war of independence or immediately after its end.
Languages
Three languages: Arabic, Berber, and French
Modern Standard Arabic and Berber are the official languages. Algerian Arabic (Darja) is the language used by the majority of the population. Colloquial Algerian Arabic is heavily infused with borrowings from French and Berber.
Berber has been recognized as a "national language" by the constitutional amendment of 8 May 2002. Kabyle, the predominant Berber language, is taught and is partially co-official (with a few restrictions) in parts of Kabylie. In February 2016, the Algerian constitution passed a resolution that would make Berber an official language alongside Arabic.
Although French has no official status, Algeria is the second-largest Francophone country in the world in terms of speakers, and French is widely used in government, media (newspapers, radio, local television), and both the education system (from primary school onwards) and academia due to Algeria's colonial history. It can be regarded as a lingua franca of Algeria. In 2008, 11.2 million Algerians could read and write in French. An Abassa Institute study in April 2000 found that 60% of households could speak and understand French or 18 million in a population of 30 million then. After an earlier period during which the Algerian government tried to phase out French (which is why it has no official status), in recent decades the government has backtracked and reinforced the study of French and television programs have reinforced use of the language.
Algeria emerged as a bilingual state after 1962. Colloquial Algerian Arabic is spoken by about 72% of the population and Berber by 27–30%.
Religion
Religion in Algeria, 2010 (Pew Research)
Religion Percent
Islam
  97.9%
Unaffiliated   1.8%
Christianity
  0.2%
Judaism
  0.1%
Islam is the predominant religion in Algeria, with its adherents, mostly Sunnis, accounting for 99% of the population according to a 2012 CIA World Factbook estimate, and 97.9% according to Pew Research in 2010. There are about 150,000 Ibadis in the M'zab Valley in the region of Ghardaia.
Algeria has given the Muslim world a number of prominent thinkers, including Emir Abdelkader, Abdelhamid Ben Badis, Mouloud Kacem Naît Belkacem, Malek Bennabi and Mohamed Arkoun.
Cities
Below is a list of the most important Algerian cities:
Largest cities or towns in Algeria
According to the 2008 Census[143]
Rank Name
Province
Pop. Rank Name
Province
Pop.
Algiers
1 Algiers
Algiers Province
2,364,230 11 Tébessa
Tébessa Province
194,461
Constantine
 
2 Oran
Oran Province
803,329 12 El Oued
El Oued Province
186,525
3 Constantine
Constantine Province
448,028 13 Skikda
Skikda Province
182,903
4 Annaba
Annaba Province
342,703 14 Tiaret
Tiaret Province
178,915
5 Blida
Blida Province
331,779 15 Béjaïa
Béjaïa Province
176,139
6 Batna
Batna Province
289,504 16 Tlemcen
Tlemcen Province
173,531
7 Djelfa
Djelfa Province
265,833 17 Ouargla
Ouargla Province
169,928
8 Sétif
Sétif Province
252,127 18 Béchar
Béchar Province
165,241
9 Sidi Bel Abbès
Sidi Bel Abbès Province
210,146 19 Mostaganem
Mostaganem Province
162,885
10 Biskra
Biskra Province
204,661 20 Bordj Bou Arréridj
Bordj Bou Arréridj Province
158,812
Culture
Modern Algerian literature, split between Arabic, Tamazight and French, has been strongly influenced by the country's recent history. Famous novelists of the 20th century include Mohammed Dib, Albert Camus, Kateb Yacine and Ahlam Mosteghanemi while Assia Djebar is widely translated. Among the important novelists of the 1980s were Rachid Mimouni, later vice-president of Amnesty International, and Tahar Djaout, murdered by an Islamist group in 1993 for his secularist views.
Contemporary Algerian cinema is various in terms of genre, exploring a wider range of themes and issues. There has been a transition from cinema which focused on the war of independence to films more concerned with the everyday lives of Algerians.
Music
Chaâbi music is a typically Algerian musical genre characterized by specific rhythms and of Qacidate (popular poems) in Arabic dialect. The undisputed master of this music is El Hadj M'Hamed El Anka. The Constantinois Malouf style is saved by musician from whom Mohamed Tahar Fergani is a performer.
Folk music styles include Bedouin music, characterized by the poetic songs based on long kacida (poems); Kabyle music, based on a rich repertoire that is poetry and old tales passed through generations; Shawiya music, a folklore from diverse areas of the Aurès Mountains. Rahaba music style is unique to the Aures.
Modern music is available in several facets, Raï music is a style typical of western Algeria. Rap, a relatively recent style in Algeria, is experiencing significant growth.
Cinema
The Algerian state's interest in film-industry activities can be seen in the annual budget of DZD 200 million (EUR 1.8) allocated to production, specific measures and an ambitious programme plan implemented by the Ministry of Culture in order to promote national production, renovate the cinema stock and remedy the weak links in distribution and exploitation.
The financial support provided by the state, through the Fund for the Development of the Arts, Techniques and the Film Industry (FDATIC) and the Algerian Agency for Cultural Influence (AARC), plays a key role in the promotion of national production. Between 2007 and 2013, FDATIC subsidised 98 films (feature films, documentaries and short films). In mid-2013, AARC had already supported a total of 78 films, including 42 feature films, 6 short films and 30 documentaries.
Sports
Various games have existed in Algeria since antiquity. In the Aures, people played several games such as El Kherba or El khergueba (chess variant). Playing cards, checkers and chess games are part of Algerian culture. Racing (fantasia) and rifle shooting are part of cultural recreation of the Algerians.
The first Algerian and African gold medalist is Boughera El Ouafi in 1928 Olympics of Amsterdam in the Marathon. The second Algerian Medalist was Alain Mimoun in 1956 Summer Olympics in Melbourne. Several men and women were champions in athletics in the 1990s including Noureddine Morceli, Hassiba Boulmerka, Nouria Merah-Benida, and Taoufik Makhloufi, all specialized in middle-distance running.
Football is the most popular sport in Algeria. Several names are engraved in the history of the sport, including Lakhdar Belloumi, Rachid Mekhloufi, Hassen Lalmas, Rabah Madjer, Salah Assad and Djamel Zidane. The Algeria national football team qualified for the 1982 FIFA World Cup, 1986 FIFA World Cup, 2010 FIFA World Cup and 2014 FIFA World Cup. In addition, several football clubs have won continental and international trophies as the club ES Sétif or JS Kabylia. The Algerian Football Federation is an association of Algeria football clubs organizing national competitions and international matches of the selection of Algeria national football team.
Cuisine
Algerian cuisine is rich and diverse. The country was considered as the "granary of Rome". It offers a component of dishes and varied dishes, depending on the region and according to the seasons. The cuisine uses cereals as the main products, since they are always produced with abundance in the country. There is not a dish where cereals are not present.
Algerian cuisine varies from one region to another, according to seasonal vegetables. It can be prepared using meat, fish and vegetables. Among the dishes known, couscous, chorba, rechta, chakhchoukha, berkoukes, shakshouka, mthewem, chtitha, mderbel, dolma, brik or bourek, garantita, lham'hlou, etc. Merguez sausage is widely used in Algeria, but it differs, depending on the region and on the added spices.
Cakes are marketed and can be found in cities either in Algeria, in Europe or North America. However, traditional cakes are also made at home, following the habits and customs of each family. Among these cakes, there are Tamina, Baklawa, Chrik, Garn logzelles, Griouech, Kalb el-louz, Makroud, Mbardja, Mchewek, Samsa, Tcharak, Baghrir, Khfaf, Zlabia, Aarayech, Ghroubiya and Mghergchette. Algerian pastry also contains Tunisian or French cakes. Marketed and home-made bread products include varieties such as Kessra or Khmira or Harchaya, chopsticks and so-called washers Khoubz dar or Matloue. Other traditional meals sold often as street food include mhadjeb or mahjouba, karantika, doubara, chakhchoukha, hassouna, and t'chicha.
Health
In 2002, Algeria had inadequate numbers of physicians (1.13 per 1,000 people), nurses (2.23 per 1,000 people), and dentists (0.31 per 1,000 people). Access to "improved water sources" was limited to 92% of the population in urban areas and 80% of the population in the rural areas. Some 99% of Algerians living in urban areas, but only 82% of those living in rural areas, had access to "improved sanitation". According to the World Bank, Algeria is making progress toward its goal of "reducing by half the number of people without sustainable access to improved drinking water and basic sanitation by 2015". Given Algeria's young population, policy favors preventive health care and clinics over hospitals. In keeping with this policy, the government maintains an immunization program. However, poor sanitation and unclean water still cause tuberculosis, hepatitis, measles, typhoid fever, cholera and dysentery. The poor generally receive health care free of charge.
Health records have been maintained in Algeria since 1882 and began adding Muslims living in the south to their vital record database in 1905 during French rule.
Education
Since the 1970s, in a centralized system that was designed to significantly reduce the rate of illiteracy, the Algerian government introduced a decree by which school attendance became compulsory for all children aged between 6 and 15 years who have the ability to track their learning through the 20 facilities built since independence, now the literacy rate is around 78.7%.
Since 1972, Arabic is used as the language of instruction during the first nine years of schooling. From the third year, French is taught and it is also the language of instruction for science classes. The students can also learn English, Italian, Spanish and German. In 2008, new programs at the elementary appeared, therefore the compulsory schooling does not start at the age of six anymore, but at the age of five. Apart from the 122 private schools, the Universities of the State are free of charge. After nine years of primary school, students can go to the high school or to an educational institution. The school offers two programs: general or technical. At the end of the third year of secondary school, students pass the exam of the baccalaureate, which allows once it is successful to pursue graduate studies in universities and institutes.
Education is officially compulsory for children between the ages of six and 15. In 2008, the illiteracy rate for people over 10 was 22.3%, 15.6% for men and 29.0% for women. The province with the lowest rate of illiteracy was Algiers Province at 11.6%, while the province with the highest rate was Djelfa Provinceat 35.5%.
Algeria has 26 universities and 67 institutions of higher education, which must accommodate a million Algerians and 80,000 foreign students in 2008. The University of Algiers, founded in 1879, is the oldest, it offers education in various disciplines (law, medicine, science and letters). 25 of these universities and almost all of the institutions of higher education were founded after the independence of the country.
Even if some of them offer instruction in Arabic like areas of law and the economy, most of the other sectors as science and medicine continue to be provided in French and English. Among the most important universities, there are the University of Sciences and Technology Houari Boumediene, the University of Mentouri Constantine, and University of Oran Es-Senia. The University of Abou Bekr Belkaïd in Tlemcen and University of Batna Hadj Lakhdar occupy the 26th and 45th row in Africa.
That's all folks! Official end of the RLR – Randy Lewis Racing Trackchaser Report
No racing from Algeria during trip #1. Stay tuned. When I go back you will get the chance to see what Algerian speed course racing is all about.
Click on the links below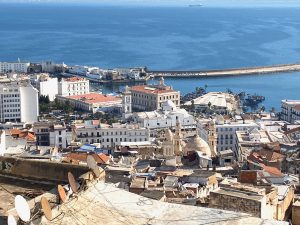 Algeria – Trip #1 (Part 1 of 2)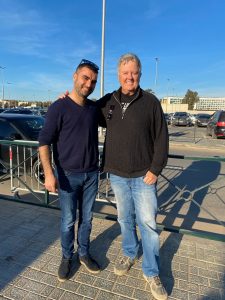 Algeria – Trip #1 (Part 2 of 2)