Greetings from Amozoc, Puebla, Mexico
.
.
From the travels and adventures of the 
"World's #1 Trackchaser"
.
.

Autodromo Miguel E. Abed
Paved oval
 Lifetime Track #2,595
The EventVideo PlusPhotos
THE EVENT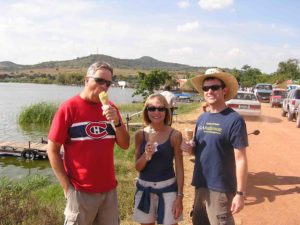 I AM A TRACKCHASER.
My name is Randy Lewis (above with Carol and son J.J. on one of our many trips to Mexico). I live in San Clemente, California. I am a "trackchaser". I trackchase. Before you discovered my site had you ever heard of trackchasing? Maybe not? So….what the heck is trackchasing? Sit back, take a read and you'll be an expert on my hobby of trackchasing when you're finished.
Here's my best explanation on what trackchasing is to me.
Trackchasing is a three-pronged hobby. I'm a racing fan. I love to travel. I love to analyze opportunities to get the most out of everything while saving time and money.
Trackchasing fills the need for all of the above. The racing part of my trackchasing has me trying to see wheel to wheel auto racing at as many different racetracks as I can all over the world. Yes, all over the world. So far things are going pretty well. As this is written, I've seen racing in 85 countries at more than 2,500 tracks. As a matter of fact, I've seen racing at more tracks than anyone else in the world.
Equally important to me are the things I get to see and experience over the "long and dusty trackchasing trail". I call these adventures "Trackchasing Tourist Attractions". You won't want to miss my "Trackchasing Tourist Attractions" page. Here's the link:  Trackchasing Tourist Attractions or my "Sports Spectating Resume" page, Sports Spectating Resume on my website at www.randylewis.org.
I live in southern California. That's probably the most inconvenient location in the country for seeing tracks in the U.S. Most of the racetracks in the U.S. are located well over 1,000 miles from where I live. As a matter of fact, my average trip covers 5,000 miles and more. I take 35-40 of those trips each season. In any given year I will travel well over 200,000 miles, rent more than 50 cars, and stay in more than 150 hotel rooms.
I get the chance to meet people all over the world. With trackchasing trips to 85 countries and counting just getting the chance to experience so many other cultures, spend time in their homes and meet their friends is a huge reward for being in this hobby. I am indebted to several of these folks for their help and friendship.
It takes a good deal of planning to do the above and not spend my entire retirement portfolio. I enjoy the challenge, the travel and every other aspect of "trackchasing". In reality, my trackchasing hobby is a lot like being with the carnival. I breeze into town, stay a little while and then head on down the road.
I've tried to tell you what the trackchasing hobby is to me. Now I will show you what trackchasing is to me in pictures and music. If you watch just one YouTube video this year, this is the one to watch.
You will see how a simple trackchasing trip takes me a long way from my environment in California and most importantly not just in miles. My hobby is about seeing and experiencing the things that most folks walk right past. Check this out. It might just make your day.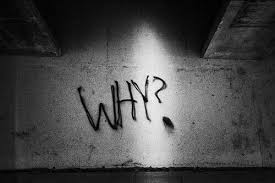 Trackchasing….this is exactly why I do it
Today's adventure was one more of the 2,000 trips that have taken me up, down and around the proverbial long and dusty trackchasing trail.  If you would like to see where I've been and experience those adventures here's the link: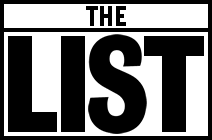 If you've got a question, comment or whatever please leave it at the bottom of this report.  It's very easy to do.  Or you can visit me on Facebook.  Thanks!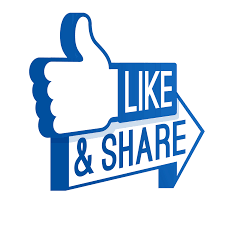 FOREWORD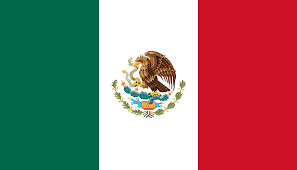 Sunday, October 20, 2019.
This weekend I was planning on trackchasing near Puebla, Mexico. Is it unusual for a trackchaser to head to the races south of the border? I would have to say that it is.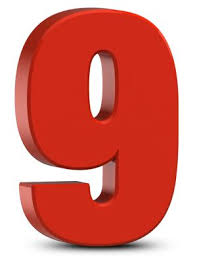 When Sunday's NASCAR Mexico Series race took the green flag at the Autodromo Miguel E. Abed racetrack I would have seen racing at my ninth different location in the country of Mexico. How does that stack up against other trackchasers?
Well if you were to take every trackchaser, more than 100 people, who have ever reported seeing a racetrack anywhere in the world then ALL of their experiences in Mexico would not equal HALF as many of the Mexico tracks I have seen as only one person. How is that even possible?
Think about this for just a second. What I described above is a pretty strong statistic. Why have almost no other trackchasers ever ventured to Mexico? I only ask the questions. To get an answer to that particular question you would have to ask them.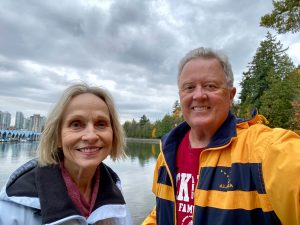 My trip to Mexico took a somewhat circuitous route. On Thursday night Carol and I headed to Vancouver, British Columbia, Canada (above). We went up there for the express purpose and the only purpose of seeing a Canadian Football League game in Vancouver on Friday night.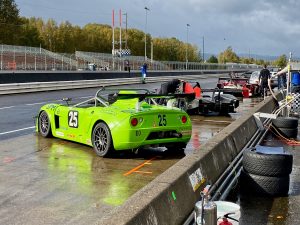 Then on Saturday morning I put Carol on an airplane flight to Los Angeles. I then hopped on a jet airplane that would take me from Vancouver to Portland, Oregon. Once in Portland I stopped over for an afternoon race at the Portland International Raceway (above). They were racing on the non-chicane variation at PIR.
When that race was finished I jumped on another plane and flew from Portland to San Francisco. At both the Portland and San Francisco airports my Priority Pass sponsorship picked up 100% of my bill at three different upscale restaurants. I often tell you that I couldn't do this without the support of my sponsors. Why do I say that? Because it's true.
At 10 p.m. in San Francisco on Saturday night, I caught a flight from the Bay area down to Mexico City, Mexico. I was very lucky on this flight. I was given an entire row of three seats where I could lie down for most of the four-hour flight and get a little shut eye. That helped.
Sunday, October 20, 2019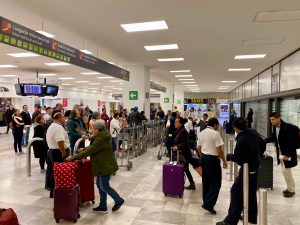 I landed in terminal one at the Mexico City (MEX) airport at a little before 5 a.m. on Sunday. I had already purchased a ticket for a bus ride from Mexico City to Puebla, Mexico. As luck would have it my bus was leaving from terminal two.
I will tell you this right now and I would like you to think about it as you read the rest of this report. There is almost no English spoken this far down into Mexico. There are almost no English speaking travelers here either. During the entire time I was in Mexico from early Sunday morning and through Monday I didn't hear or see a single American speaking English….anywhere.
I don't speak Spanish despite having two years of high school Spanish at East Peoria Community High School. Is that a reflection on the school's ability to teach their students? No, I just was a very unwilling pupil in Spanish class.
I have a Spanish vocabulary of maybe 50 words or so. I also have a translator option on my iPhone. With all of that and then trying to pull a few words of English out of Mexico's Spanish-speaking folks I would never starve. 
It wasn't as easy as you might think to move from terminal one to terminal two. There were virtually no signs in English. Then when I did find a train that would take me between terminals the train ride was nearly 10 minutes long. The train compartment was very crowded despite it being so early in the morning.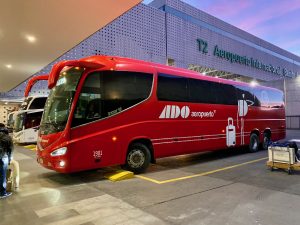 I have ridden buses before from Mexico City to outlying smaller cities. I think most Americans would consider that a wild adventure. Honestly, it's really not that big of a deal. These Mexican buses (above) are first class with video screen TVs, electrical outlets, free Wi-Fi, plenty of legroom and well-behaved quiet passengers. I'm sure American buses and their customers could get a few pointers from the Mexico bus system. The bus company even gives you a snack and drink as part of their very low fare.
The bus ride from Mexico City to Puebla was about two hours and 15 minutes long. I watched a little bit of a movie on my Apple MacBook Pro from iTunes and slept some of the way.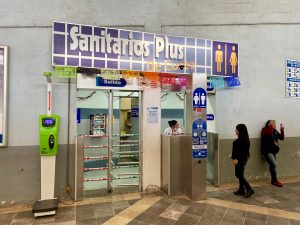 I would come to learn there are two bus terminals in Puebla. The one I arrived into this morning was certainly, "old-school". They charged six pesos to use the toilets (above) inside the bus terminal. They had one of those old style vertical turn styles. Who still uses those things? It was very difficult for me and my luggage to navigate that contraption at the same time. A local good Samaritan helped me navigate the entrance with my six pesos.
It was now about 10 a.m. The NASCAR Mexico race was beginning at 1 p.m. I hoped I might get over to my hotel and be able to take a quick shower and get things organized before heading out to the racetrack. I didn't know if they would have a room available for me at this early hour or not.
I would not be renting a car during my stay in Mexico. The plan was to use the Uber rideshare service exclusively. I love Uber. I don't have to mess with local currency or speak the local language with Uber. I don't have to worry about parking charges or rental car expenses or filling up the car with fuel in a foreign country when I'm finished. Uber rocks, which is why it is so successful although not profitable at this point.
I would come to learn that just about everything in Puebla is very inexpensive. The ride from the bus station with Uber, which took about 15 minutes, cost me only 63 Mexican pesos or about three dollars U.S.
Right now one U.S. dollar will buy you about 19 Mexican pesos. I remember a few years ago when a dollar would only get you 13 pesos. The U.S. dollar has been very strong for a long time.
I was only going to be in Mexico for one night. I would have stayed for another day or two except our son Jim was visiting San Clemente from Austin, Texas with his one-year-old daughter, Ceci. I needed to get back on Monday so I could spend time with them.

I would be staying at the Courtyard Marriott hotel in Puebla. When I arrived they had a room for me at 10 a.m. Not only did they had a room but they also had an upgrade for me to a one-bedroom suite. Actually, because of my frequent stay status they included their morning breakfast buffet at no charge. So what would a one-bedroom suite in Puebla, Mexico including free breakfast and free Wi-Fi cost me? How does $49 U.S. sound? That sounded good to me.  
After flying overnight from San Francisco to Mexico City, a short sleeve t-shirt and blue jeans that worked for me in Canada and Portland was now traded in for a more comfortable pair of shorts and t-shirt for the warmer weather of Mexico.
The Autodromo Miguel E. Abed racetrack is located about 20 miles east of Puebla, in the small town of Amozoc, Mexico. The track was about 20 miles from my hotel.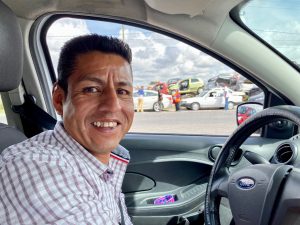 Once again I ordered up an Uber car and driver. All of my Uber drivers on this trip were male. The driver pulled up within three minutes of my clicking "Order Uber-X" on my phone at the front door of the Courtyard Marriott. By the way, none of my Uber drivers spoke enough English to carry on even the most minor of conversations. I always like to talk to my drivers but today just being able to look out the window in a foreign country made the ride enjoyable as well.
There was a bit of traffic on this Sunday morning, maybe some of it caused by the race. I did have to pay the 37-peso toll just before we got to the track. My driver dropped me off at the front door of the track. Now the racing part of this adventure was going to begin.
THE RACING
Autodromo Miguel E. Abed – Amozoc, Puebla, Mexico
I didn't have a ticket in advance to the races today. I rarely buy a ticket in advance of any sporting event I attend. I had spoken to the NASCAR officials a few days ago. They told me the race tickets could be bought at the track.
Years ago Carol and our son J.J. and I went to a NASCAR race in Mexico. For the life of us, we couldn't find any place or anybody at the track that was selling tickets. We used J.J.'s Spanish-speaking skills to get our tickets on the, "black market". We're very experienced in doing that but not having any tickets at the track available was a major shock to us at the time.
I was at the speedway about an hour before the race was set to begin. Again there were no signs in English and getting anyone to speak or understand English was nearly impossible. Imagine if you lived in a small town in the U.S. and someone from Hungary showed up who didn't speak English. Would they be able to converse with anyone in your town?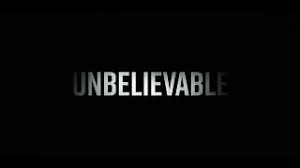 Well…. I guess there is a reason why no other trackchasers to speak of have followed their hobby to Mexico. I still can't get over the fact that I have seen more than twice as many racetracks as every other trackchaser COMBINED in the entire history of a hobby, which dates back it's the 1950s. Unbelievable!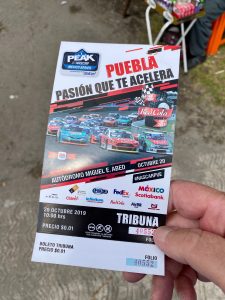 There were several people selling some beautiful souvenir cardboard tickets to the race today. I was charged 200 pesos or about $10 U.S. for mine. That seemed reasonable to me.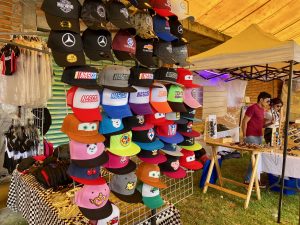 There were several vendors selling t-shirts and hats. However, these were not t-shirts and hats that had anything to do with the NASCAR Mexico series. The track was selling Ferrari shirts and generic racing merchandise. I would have loved to have been able to buy a track shirt or a NASCAR Mexico shirt but none were available.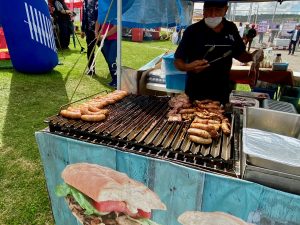 The food and drink concessions, as you might imagine, were all Mexican themed. They were selling tacos and chorizo sausage and all other kinds of Mexican delights. I would have to say that I eat Mexican food two-three times a week back at home. Right now it's my favorite ethnic food although I'm a big Chinese food fan as well. I grew up liking Italian cuisine the best but it has taken a backseat to the others.
Right now I'm eating a low-carb/low sugar diet. That being the case I ordered a couple of large pork sausages and asked them to hold the bread. They sliced it up for me into bite-sized chunks. I smothered the sausage in mustard. It was all good.
It was getting about time for me to find a seat to watch the races. Actually watching the race was going to be probably my most disappointing aspect of this entire five-day trip. I'll tell you why.
If you have read my Trackchasers Reports for very long you know that I'm not a big fan of watching road course racing. My one major complaint is that from a single position you simply can't see very much of the racetrack or the racing. After growing up watching racing on small oval tracks I find the road course racing spectator experience preposterous.
I must tell you this. I have never had a worse overall spectator viewing experience, at an oval, than I did today at the Autodromo Miguel E. Abed racetrack. I walked all over the speedway and sat in virtually every grandstand they had. I couldn't see very much of the racing from anywhere!
There was a large grandstand right near the concessions area. That looked like it would be a good place to sit since it was along the front straightaway of the 1.25-mile asphalt oval. From there I could see pit road and all of the pit action that was expected for this race.
When I went to walk into the grandstand I was told, in Spanish, that my general admission ticket wasn't going to hack it. I would need to pay another 180 pesos or about nine dollars U.S. to get into this grandstand. Fine, I could do that. Spending $19 on a NASCAR race was still a pretty good deal.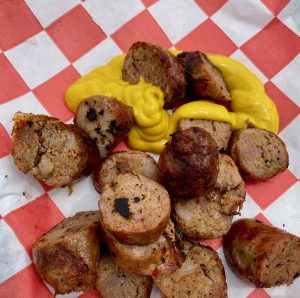 I paid the extra charge for admission to this front straightaway grandstand and began to walk in. Nope. I couldn't enter with my plate of pork sausage. No, this was not a pro-Muslim policy. Fans were not allowed to bring anything they had purchased on the racetrack fairgrounds in terms of food and drink into the grandstand. I don't believe I have ever seen something like that. That policy was unbelievable to me!
I wolfed down the remainder of my pork sausage. Now I could pass muster (with no mustard showing) to get into the grandstand. This particular grandstand was nearly full but there were still a few seats left for me to choose from. There were no aisles in the grandstand. The step height from one bleacher seat board to the next was about 18 inches and maybe more. These were aluminum and steel grandstands. This made getting to the top, which is where I would be sitting, a challenge. 
The weather forecast for Puebla over the past three or four weeks called for a 50% chance of rain or more every day. That's why when the rain forecast for today changed to about 20% during the daylight hours I was thrilled. Although it was cloudy there was no rain. It did get warmer later in the afternoon with temperatures probably reaching into the low 80s.
The announcer didn't say much over the PA system. What was said was all in Spanish as you might imagine. Like I say I didn't see or hear any native English speakers at any point during my visit to Mexico.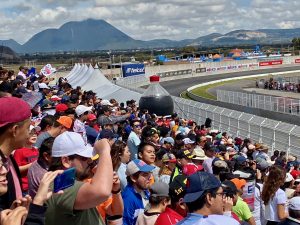 I was now sitting in a grandstand situated, as I faced the track infield, about 75 yards to the left of the start/finish line. However, as I looked down toward turn one a large VIP type building blocked my view completely. As I looked down toward turn four a large inflatable, "Red Cola" display blocked part of that view. The backstretch was a long way away. The view from my seat, despite being in the main front straight grandstand, was terrible. I would not stay very long in that grandstand.
I did have a good view of pit road. There were about 40 starters in today's NASCAR Mexico series event. The cars all looked like what you would see at a NASCAR Cup race. In that fashion everything was very professional.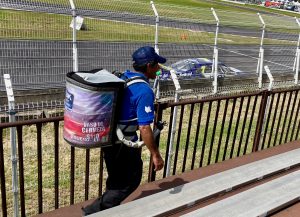 It was interesting to see all of the unique vendors going through the crowd. One guy had something that look like a jet backpack on his back. From this he dispensed "Cerveza" or beer. Please don't miss the photos of these unique concession offerings. You won't see virtually any of them at an American racetrack.
From this spectating position I could see the cars roll off pit road and take a couple of pace laps. Then I watched the start of the race. The front straightaway was extremely narrow and reminded me of a place like Dover. It almost didn't seem as if the track was only about three car lengths wide down the main straight..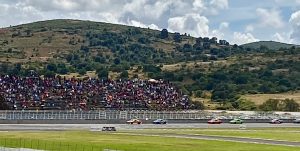 The Autodromo Miguel E. Abed racetrack was built in 2005. Wikipedia says the track is one of the most up-to-date Mexican racing facilities in the country. I'm told it seats 42,500. If it does then they probably had a crowd of 30,000 here today.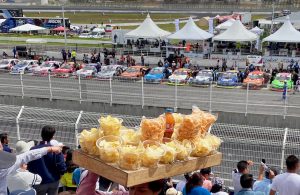 I could only stand watching for a few laps from this grandstand. I could see very little of the race close up. The racing down in turns one and two looked like it was three miles away. It wasn't easy to get out of this nearly packed grandstand with no aisles. From there I began to walk around the entire track stopping at virtually every grandstand for a peek. It was fun just observing the people, concessions, bathrooms and signs that make for a trackchasing such a fun spectacle.
Imagine going to a race where no one speaks your language at all. You can't understand the announcer. You have no idea based upon any signs or scoreboards what's happening on the racetrack. Today there were simply no visual or audio cues to enhance the enjoyment of the racing. I simply had to use my past racing experiences to create some enjoyment.
I've been to few tracks that have a chain-link fence as one of the safety barriers between the race on the track and the spectators. On a couple of occasions the glare from the chain-link fence made it virtually impossible to see the racing once the cars passed directly in front of me. That was definitely the case today.
At one point, I sat in one of the backstretch grandstands. You would think from that position you could see the cars race all the way down the backstretch right? Not the case here today. This was definitely a paperclip track with very long straights and narrow turns. As the cars raced down the backstretch I could only pick them up about 100 yards to my left and then maybe 50 yards to my right before they disappeared and were blocked by the glare of the chain-link fence. This was a terrible viewing track, probably the worst oval viewing track I have ever visited.
AFTER THE RACES
During the ride out to the track my Uber driver told me that I should be able to pick up an Uber ride from the track back to town at the end of the race. However, because he didn't speak much English and I didn't speak much Spanish I guess that particular point was misunderstood. When the races were finished I tried to order an Uber ride with my smartphone app. The app quickly told me that Uber service was not available where I was located. Bummer. Major bummer.
Did I mention that Puebla, Mexico is located at an elevation of 7,200 feet? There are very few cities in the United States of any size at that elevation. Maybe that's why I felt like I was walking in quicksand as I toured the track today. Nevertheless, I did cover almost 5 miles of walking on this day.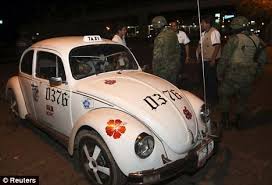 Do you know how they tell you never to hail a taxi off the street and get into it in Mexico? That might be good advice for most travelers. I am not a timid traveler. I flagged down a taxi running down the highway outside of the track. The driver didn't speak any English. That's not surprising.
The Spanish-speaking only driver had to call someone on his cell phone who could speak English with me. When this mystery caller and I agreed on my destination back in Puebla and on the price we were off! I would pay 400 pesos. That's about $20 U.S. That's exactly the same price I paid with Uber to get me from my hotel out to the track. I thought it was a good deal especially when I got back to my hotel and had not been robbed or accosted.
Seeing the race, in this faraway location, was not really the highlight of the trip. What I got to see and do this evening would be. I took a one-hour nap and got ready for my special night on the town in Puebla.
My hotel was about 5 miles or so from downtown Puebla. I grabbed an Uber ride to take me to a restaurant location recommended by the hotel. However, when we got there what was recommended didn't look authentic enough for me.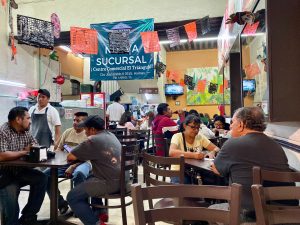 I went to my old standby Yelp to get a good restaurant recommendation which was near where I was dropped off by Uber. This place was fantastic. I ended up ordering queso chorizo and having a Diet Coke. The atmosphere was as good as I could ever get in the way of foreign country ambience.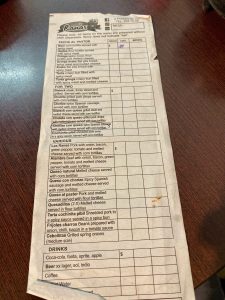 My server spoke no English. He simply handed me a piece of paper with the menu in English on it. Then he gave me a pen. He wanted me to CIRCLE what I wanted to order. That worked for me. It worked for him.
When I was finished my bill came to only $3.75 U.S. I had just had a very nice dinner in a most authentic Mexican restaurant. They charged me less than five dollars for food and drink. Believe it or not, I have plans to return to Puebla.
When I do will I return to the restaurant that provided such good food and ambience? Absolutely not! I come to these places for the experience. I want to try new things.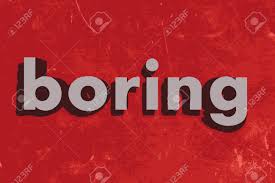 Recently, a couple of my fellow competitors went to a foreign country. They found a restaurant next door to their hotel. They ate dinner every night at the same restaurant right next door to the hotel. I am an adventure traveler. I believe I get to see so much more than the person who plays it safe. C'mon. If you're going to try to experience international travel then don't be afraid to experience it!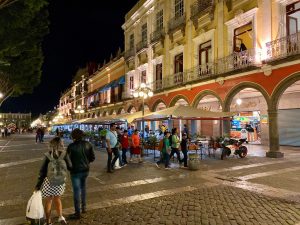 It was a nice night and still relatively early. I started to walk around town. That's when I discovered the Main Square in downtown Puebla. This was a Sunday night in October at an elevation of 7,200 feet. The temperature was still about 65-70°. The square was packed with people just relaxing and enjoying the festive atmosphere.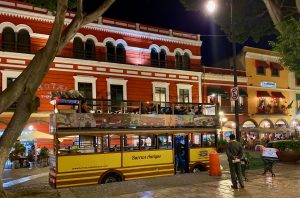 Seeing all these folks in their native environment without any tourists around whatsoever was the highlight of my visit to Mexico this weekend. At just that moment, I discovered some double-decker buses. The buses were still operating at 9 o'clock at night on a Sunday? That was unusual.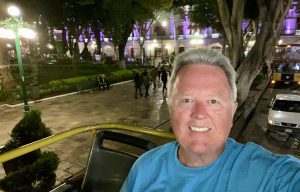 I inquired about the bus tours and price. I was told the tour would last an hour and ten minutes. The price was an incredibly low 80 Mexican pesos or about four dollars U.S. In London, England, as an example, that tour would cost $40-$50 U.S. or more. I signed on immediately.
I love riding on the top of a double-decker open-air bus. I've done that all over the world. As a matter of fact I did it in Frankfurt, Germany just to pass a few hours of time away while I waited for my hotel to let me check in.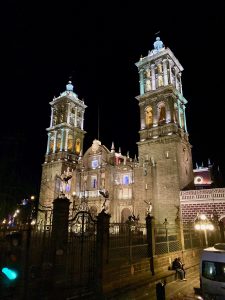 It did get a little chilly as the night wore on and the bus drove over the streets of downtown Puebla. I was wearing only a t-shirt and shorts. The lighting was really well done as the illumination highlighted the buildings. There was a lot to see on this tour even though it was nighttime. Don't miss the photos you will love them.
From there I grabbed another Uber ride in a very upscale black sedan. My driver was playing classical music. He didn't speak any English. I didn't speak any Spanish. This would complete a very fun day in central Mexico. 
I told you that I expect to return to Puebla, Mexico sometime in the future. Why would I say that? Today I saw racing on the oval version of the Autodromo Miguel E. Abed race facility. This past year the NASCAR Mexico series raced once on the oval (today) and once on their road course back in the spring. I hope to come back someday to see the reset on that road course.
Monday, October 21, 2019
My main mission today was to get from my Courtyard by Marriott hotel in Puebla, Mexico back to our modest seaside cottage in the sleepy little village of San Clemente, California. That might be a challenge.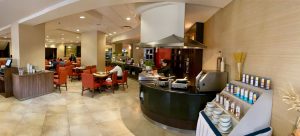 I begin my day with my complementary buffet breakfast at the Courtyard Marriott. Then I grabbed an Uber for a ride to the bus terminal. There are two bus terminals in Puebla. I had arrived in the old outdated one. I would be departing from their brand new Paseo Destino public bus location. Imagine just about the nicest shopping mall you've ever seen and you'll know what the interior looked like in this bus terminal.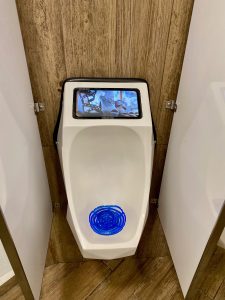 I've done a lot of traveling. I've discovered a lot of unusual sights and sounds. Today I was in for another first. The men's bathroom had an ultra-modern urinal. What would make me describe a urinal as "ultra-modern"? This urinal had a built-in video screen broadcasting advertising information to urinal users. What will they think of next?
I had purchased my bus ticket to take me from Puebla to Mexico City online using a Spanish language only website. That was a challenge. Today I was in seat number 28 with no one next to me. This gave me plenty of room to spread out and dictate the major remnants of this particular trip.
When I got to the Mexico City airport I would be standing by for an airplane seat on a couple of different airlines. The loads were tight. I might or might not get a seat.
While I waited for my first departure I checked out the Grand Lounge Elite Priority Pass private airline lounge. This was a nice place to hang out. I wished I had more time to enjoy it. Then I did some souvenir shopping for our newest addition, son Jim and his Krista's one-year old daughter. Still waiting on official approval to provide more details about her.
I will tell you I got a seat on the first departure I was standing by for. That airplane would take me from Mexico City to Los Angeles on a three-hour plane ride. It wasn't long before I was pulling into the driveway of our modest seaside cottage in the sleepy little village of San Clemente.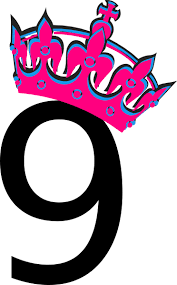 Another international trip was complete, my ninth in Mexico. I plan to come back….and soon.
Good afternoon from the Autodromo Miguel E. Abed race venue in Amozoc, Puebla, Mexico.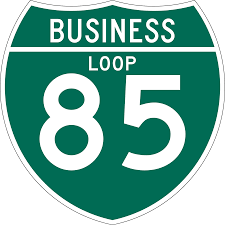 Randy Lewis – 85 countries – 2,595 tracks.
Puebla
The City of Angels state
This afternoon I saw racing at my first lifetime track in the City of Angels state, yes, the City of Angels state.  I hold the #1 trackchasing ranking in the Mexican state of Puebla. As a matter of fact I hold the #1 trackchasing ranking in all five of the Mexican states where I have trackchased. In general the trackchasing public must be scared of going to Mexico. They go to Canada. Why not Mexico?
Thanks for reading about my trackchasing,
Randy Lewis
World's #1 Trackchaser
Peoria Old Timers Racing Club (P.O.R.C.) Hall of Fame Member
Mexico sayings: Camarón que se duerme se lo lleva la corriente.
The shrimp that falls asleep is swept away by the current. You snooze, you lose.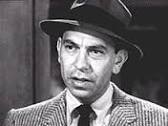 JUST THE FACTS
LIFETIME TRACKCHASER COMPARISONS 
The three most important trackchasing comparisons to me are:
Total lifetime tracks seen
Total "trackchasing countries" seen
Lifetime National Geographic Diversity results
Total Lifetime Tracks
There are no trackchasers currently within 725 tracks of my lifetime total.  Don't blame me.
Randy Lewis, San Clemente, California – 2,595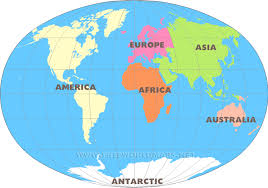 Total Trackchasing Countries
The nearest trackchasing competitor has seen racing in 30 fewer countries compared to my lifetime total. 
Randy Lewis, San Clemente, California – 85
Current lifetime National Geographic Diversity results
Randy Lewis, San Clemente, California – 4.14
That's all folks!  Official end of the RLR – Randy Lewis Racing Trackchaser Report
Click on the link below to see the video production from the racing action today.
Click on the link below for a photo album from today's trackchasing day.  You can view the album slide by slide or click on the "slide show" icon for a self-guided tour of today's trackchasing adventure.
One of the best trips of the year. If you've never been to Mexico or haven't been there for a while you do not want to miss this photo album