ALASKA
The Last Frontier state
Highlights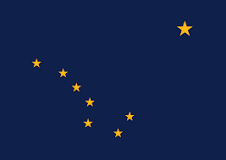 From the travels and adventures of the "World's #1 Trackchaser"
All-Time Favorite Alaska Track:
It's a tie! I had a very unique ice trackchasing double with the Peninsula Ice Track in Kasilof and the Beluga Lake Ice Track in Homer, Alaska. In so many ways these two ice racing locations were about as far off the beaten path as an ice track could get.
Current lifetime trackchasing state rank:  1
Best Memories: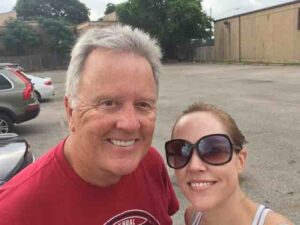 I first trackchased in Alaska all the way back in 1995. Our daughter Kristy joined me on that trip. We made a side trip to do some salmon fishing. The highlight of that visit was easily seeing her land a 50-pound salmon on the last day of the salmon fishing season.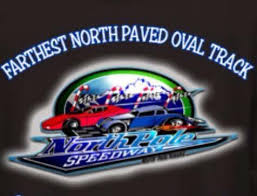 I returned in 2008. On that trip, I was able to see racing at five different Alaska tracks including the famous North Pole Speedway. I had been up to Alaska previously on a business trip on a day when the North Pole Speedway wasn't racing. A year later getting to see the Fur Rondy Grand Prix was a great experience. They don't run the Fur Rondy anymore.
Then in 2011, I hit up two very unusual ice tracks. The first, the Peninsula Ice Track was located in front of a bar in a remote part of Alaska. This track really operates below the radar. Nobody in the trackchasing world had ever heard of it. There were just six ice racers but the overall ambiance of this place was what the visit was all about.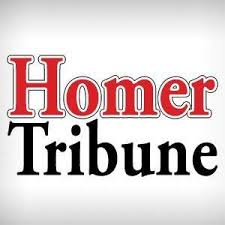 Later that day we made it down to Homer, Alaska. The Homer Tribune had done a feature story about our trackchasing hobby. The Beluga Lake ice track has been racing since 1956. Their modified division featured the absolute coolest looking ice racing machines I've ever seen. I was told some of those cars had been racing on the ice since the 70s. I was even invited to sit in one of the idling modifieds as it waited to race. This might have been my best ice racing day for watching races ever!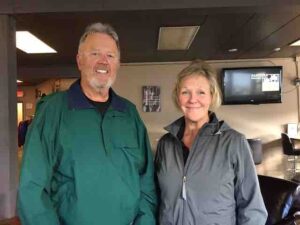 I don't trackchase like other trackchasers. One of my wildest trackchasing adventures ever happened with my visit to the Kodiak Island Speedway in Kodiak in 2015. The promoter invited me to stay overnight in her home. I was told to go to her house and she would meet me there later. The instructions were to just "walk right in we don't lock our doors up here". I did that but I wasn't 100% sure I was in the right house!! It had gotten dark at this point as I was sitting in the living room of a house I wasn't sure I should be in. Luckily she came home a little bit later and we all went out drinking with her friends until the bars closed at 5 a.m. The next day she loaned me her Hummer to sightsee around Kodiak. Folks, I couldn't make up stories like this. I was most impressed by the hospitality of the Kodiak Island Speedway promoter! It's a trip I will never forget. 
| | | | | | | |
| --- | --- | --- | --- | --- | --- | --- |
| # | TRACK | CITY | STATE | COUNTRY | DATE | TRACK TYPE |
| 1 | Twin City Raceway | Kenai | Alaska | United States | August 5, 1995 | DO |
| 2 | North Pole Speedway | North Pole | Alaska | United States | May 22, 2008 | PO |
| 3 | Mitchell Raceway | Fairbanks | Alaska | United States | May 24, 2008 | DO |
| 4 | Tanacross Airport | Tanacross | Alaska | United States | May 24, 2008 | PRC |
| 5 | Capitol Speedway | Willow | Alaska | United States | May 25, 2008 | DO |
| 6 | North Star Speedway | Palmer | Alaska | United States | May 25, 2008 | PO |
| 7 | Fur Rondy Grand Prix | Anchorage | Alaska | United States | March 8, 2009 | STREET-RC |
| 8 | Big Lake Ice Track | Blg Lake | Alaska | United States | February 12, 2011 | ICE-RC |
| 9 | Beluga Lake Ice Track | Homer | Alaska | United States | February 13, 2011 | ICE-O |
| 10 | Peninsula Ice Track | Kasilof | Alaska | United States | February 13, 2011 | ICE-O |
| 11 | Kodiac Island Speedway | Kodiak | Alaska | United States | September 13, 2015 | DO |
| 12 | Lake Wasilla Ice Track | Wasilla | Alaska | United States | January 28, 2018 | ICE-RC |
| 13 | Twin City Raceway | Kenai | Alaska | United States | June 8, 2019 | INNER-DO |
If you see a track link in the above list simply click on it to be transferred to my Trackchaser Report. Here you will be able to read about my adventure at this particular track. Not only will you learn about my time at the track but you'll hear about all of the interesting people, places and things I encountered during the entire trip, coming and going, to that speedway. Most of my Trackchaser Reports will also include a photo album and YouTube video. Check it all out. Don't be afraid to use the "search" box in the upper right corner of my website's home page. Just type in the track name or whatever and you'll be directed to the place you want to be.
Below is a key to surface types and track configurations so you can understand the above list just a little bit easier.
Surface types:  D-dirt; P-paved; M-mixed
Configuration types:  O-oval; RC-road course; F8-figure 8 track