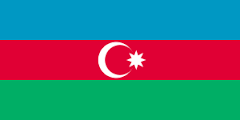 AZERBAIJAN
.
.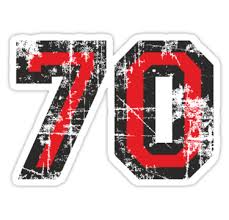 Trackchasing Country #70
Greetings from places on the way to and from Baku, Azerbaijan.   Click on the links below to read about the "story" and see the photos and videos from this wild adventure to Europe and the country of Azerbaijan, trackchasing country #70. When you do you'll feel like you've been there.
HighlightsThe StoryVideosPhotos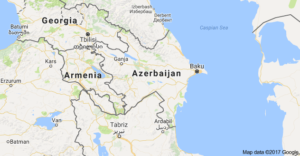 LIKE TO KNOW MORE ABOUT AZERBAIJAN – TRACKCHASING COUNTRY #70?
As a service to my readers I always provide a top line background of each country I visit. If you'd like to learn a little more about Azerbaijan check out the "background" information I prepared for you. It appears at the bottom of this report. I have condensed this section so you can get a good "feel" for this most unique European location. Most of the material comes from Wikipedia.
THE KEYS TO THE TRIP
Days #1-8 of this adventure happened in the country of Turkey. Here's the link for my Trackchaser Report from there:
Turkey – Trackchasing Country #69…..the story and much more!
Starting with day #9 we were in the country of Azerbaijan.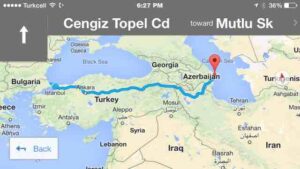 Getting from Istanbul, Turkey to Baku, Azerbaijan ……. "Thursday – Day 9".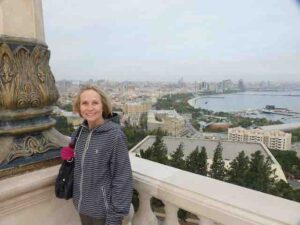 Seeing the sights of Baku……. "Friday – Day 10".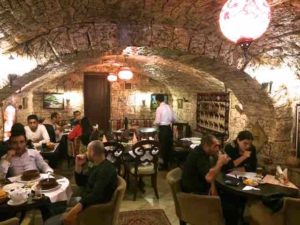 We eat well on these trips……. "Saturday – Day 11".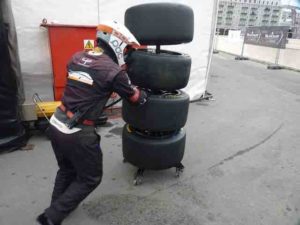 Race day!  Trackchasing country #70 ……. "Sunday – Day 12".
Thirteen days…and heading for home ……. "Monday – Day 13".
PRE-TRIP
ADVANCE PREPARATION
THE RACE(S)
Turkey….then Azerbaijan.
This trip would begin with a trackchasing visit to Turkey. When that was wrapped up we were headed to Azerbaijan. Folks, when you decide to go trackchasing in a place like Azerbaijan you've probably already been to most of the other countries that hold auto racing. That is the case for me.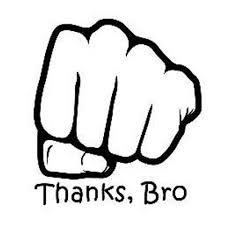 I am most thankful for the support I get from the far reaches of the world. I've had some great information sent my way over the years from these people. For the trip to Azerbaijan the people from the racing organization Blancpain really helped us along.
It is true that the "race" brings us to these unusual places. Azerbaijan will be the 70th trackchasing country to share a race with me. Yes, the race brings us to places like Azerbaijan. However, as you will come to find out once again the race is actually a very small part of these trips.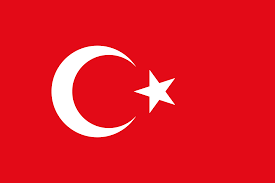 The first week of our visit was devoted to Turkey. Then we would spend five days in Azerbaijan touring this former Soviet Union satellite country. Of course, we will reserve one afternoon watching the Blancpain Sprint series race over the "Streets of Baku".
One of my most aggressive 2014 goals.
I have a goal for the 2014 trackchasing season of adding six new countries to my trackchasing totals. I can tell you right now I'm not going to make it. First Ukraine had all of their political problems AFTER we had purchased airline tickets to Kiev, Ukraine. Don't worry. The airlines refunded our tickets when the political unrest got to be so great. Later Serbia canceled one of their events because of local politics. Then Bosnia and Herzegovina cancelled THEIR event because of once in a hundred year floods! In any other year I would have four new trackchasing countries by now. As it is going into Turkey I have only one.
Turkey will forever be known as "Trackchasing Country #69". Now we would be shooting for country #70, Azerbaijan. We've got a good plan but you never really know until it's over.
THE VISA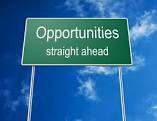 I don't see obstacles; I see opportunity.
Foreign travel requires a good attention to detail. Maybe that's why so few people do it. Even fewer go to the "wilder" places like a Turkey or Azerbaijan. Some folks fear the political/social unrest that different countries are faced with. Other wouldn't want to spend the money. Still more folks wouldn't want to take the time for such a trip. Finally a large number of people just don't have the curiosity it takes to fly 13 hours on an airplane to get some place. For some reason none of these obstacles is an obstacle for me.
Just about everyone knows you need a passport to visit foreign countries. Did you know that you don't need a passport to visit Mexico? You can simply walk across the border and you're in! However, if you want to come back to the U.S. from Mexico you WILL need a passport.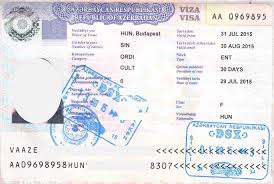 Not just passports but visas too.
Beyond a passport several countries require that travelers wishing to visit get a Visa. Sometimes you can get a visa at the airport after you've arrived into the country you will be visiting. Sometimes the visa can be acquired on-line in advance of your visit. Still other countries require you send your passport to them for as long as a few weeks before they will grant a visa. Still other countries require you to visit their tourist offices to get things done. That's what we had to do before we could get a visa to Brazil and India.
The last time I was in Turkey I simply paid $20 USD at the airport to get my Turkish transit visa. However, they now offer Turkish visas online for the same fee of twenty dollars. That's how we did it this time. I figured it would be better to have a Turkish visa in hand rather than show up and find out that, for whatever reason, we couldn't get one in country.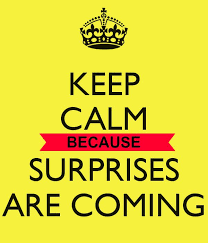 Getting a visa to Azerbaijan would be a little more complicated. Actually I didn't think I even needed an Azerbaijan visa until about a month before we were to begin our trip. It was shades of India all over again!
The most difficult task of the trip?
I do a lot of my country travel research late at night after Carol goes to bed. I was using TripAdvisor.com to learn more about our upcoming trip to Azerbaijan. That's when I learned that we WOULD need a visa. OMG.
This piece of critical travel information came to me a little less than five weeks before the trip. From the TripAdvisor experts I was being told it would take 3-4 weeks to get an Azerbaijan visa. I didn't want to send them my passport. I had a trackchasing trip to Canada planned between then and now. What was I to do?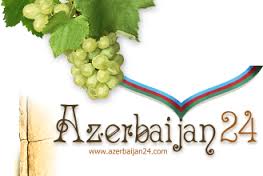 I did a Google search for "Azerbaijan travel agencies". I soon found a group's website called Azerbaijan24.com. They had an office in London. I figured a travel agency in the U.K. would have to speak English right? It was midnight my time. That meant the business day was just beginning in London. I used my TruPhone international calling app to contact them.
The people at Azerbaijan24 would most helpful even if there English wasn't the best. Remember it was midnight. I was being told I needed to send them two passport photos. Pictures from my iPhone would work. I also needed to send them photos of the picture pages of our passports. Additionally, I had to fill out a questionnaire available on their website.
Do NOT try this at home…or anywhere else.
I know that many of the people who read these stories are married, used to be married or know someone who is/was married. That covers just about everybody doesn't it! If you are or were married would you ever have considered what I am about to tell you that I did?
I felt time was of the essence. If they "said" it might take 3-4 weeks to get an Azerbaijan visa it might take longer. I had less than five weeks before we were leaving on the trip. There was no time to waste. I did what very few husbands would have the guts to do.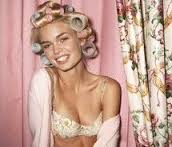 I tiptoed into our master bedroom and roused Carol from a sound sleep. When she didn't strangle me I went to step #2. I told her in as few words as possible that I needed to take her picture.
Now folks let's stop for a moment and just think about this. You would probably agree that I do a lot of things in my life that others don't do. Nevertheless, have you EVER heard of a husband waking his wife after midnight while she is sleeping soundly to TAKE HER PICTURE? No, I didn't think you had.
Much of my business career was in sales. I learned to talk fast to get the order and then to stop talking once I had the order. I explained in as few words as possible why I had to take Carol's picture NOW. Maybe it was because she was almost still sleeping. Without makeup or much of a smile on her face I marched her into the hallway where we could get a "white background" for the visa picture. I snapped her photo. Then see trudged back to bed. In no time she was sound asleep again. Don't think that was tough? Try it tonight with YOUR spouse or significant other.
Now I had everything I needed. I had just learned of and contacted Azerbaijain24 an hour ago. Now I was sending them photos of Carol and me, the intimate details of our international passports and lots of other personal information the application called for.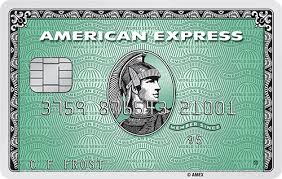 Oh, one other thing! The visa would cost us $120 U.S. per person. I charged it with my American Express card. Then I shut everything down and went to bed.
The next morning I did some more research about Azerbaijan visas. Had I sent all of the information to the Azerbaijan tourist office it would have cost me $160 U.S. per person. That worried me some. How could and why would the travel agency be able to do the job for only $120? Yes, that thought troubled me some.
At this point I had made my bed and I would have to lay in it. I waited and then I waited some more. Then one day about ten days before we were to fly out to Istanbul, Turkey to begin this trip I received an email. The email had two attachments. They were our Azerbaijan visas! Carol's photo still didn't look any better than when I sent it in. I can say that because she never reads these reports. Why? She says "I already lived it I don't have to read about it".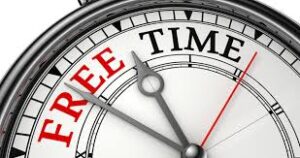 TIME ZONES
Does a 12-hour time zone change seem like a lot to you?
Time zone changes are always tough to handle with this kind of foreign travel. It's hard to pretend it's 12 noon in the country you are visiting when it's 12 midnight at the location where you were yesterday.
Turkey will be 10 hours ahead of our Pacific time zone in California. Azerbaijan will be 12 hours ahead of California. To add another complicating factor, Turkey will change their time one hour during the first weekend of our visit. They will fall back an hour one weekend before most of the U.S. falls back an hour. Right now I'm not sure if Azerbaijan will be changing their time during our trip.
BOOTS ON THE GROUND
Some good help from Bulgaria, international racing forums and a major race sanctioning group.
As mentioned I had some help from Bulgaria several months ago that started all of my trip planning. I've had no help from any racing sources in Turkey. The race organizers for the event in Azerbaijan, the Blancpain Sprint series were 100% supportive of the World's #1 Trackchasing coming to their event.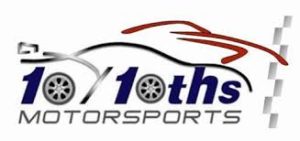 I've got to give a shout out to the members of the "ten/tenths" motorsports forum. They provided racing itineraries, ticket info and the like for the Ferrari racing weekend at Istanbul Park. I never did get a response from Ferrari. I guess I won't be buying one of their cars anytime soon.
I was able to make a good contact with the Blancpain race sanctioning group. They're running the race in Azerbaijan. I'll tell you more about that as we go through this trip. Truth be told I'm not sure how that's going to work out.
THE TRANSPORTATION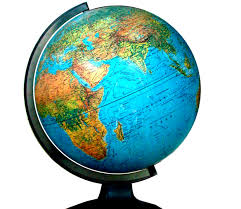 Los Angeles to Istanbul, Turkey to Izmir, Turkey to Istanbul to Baku, Azerbaijan to Istanbul to Los Angeles.
Would you believe all of the above is more than 16,000 miles of flying? We'll be using Turkish Airways for most of our flying. We will also fly on Atlas jet for a quick domestic trip within Turkey.
I was a little hesitant to buy our airline tickets to Turkey. Earlier this year I had just seen three countries, Ukraine, Serbia and Bosnia and Herzegovina go down the tubes AFTER I had purchased airline tickets. Nevertheless, I ponied up to the bar and plunked down a serious chunk of change to make sure we could see racing in countries #69 and #70. There was no sponsorship help on this trip.
CURRENCY
Do you know the official currency of Azerbaijan?
Carol keeps a stash of foreign currencies at the ready. I don't know where she keeps these funds or how much she has.
All I know is that she came loaded with Turkish liras and a good amount of Euros on this trip. Carol is my "money man". However, we didn't have any Azerbaijani funds. I know you'll never guess what they call their money.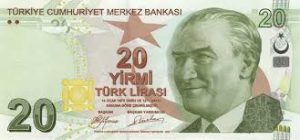 In Azerbaijan they use the Azerbaijani Manat. One U.S. dollar buys 0.78 manat. In March, 2017 one U.S. dollar buys 1.78 Manat. Yep kind of complicated huh? We'll have to use an ATM or local bank once we're in Azerbaijan to get enough of their money to keep from starving.
WEATHER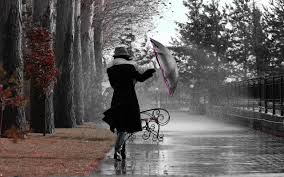 Chilly and rainy.
Azerbaijan has a forecast calling for temperatures in the high 50s. Their rain possibilities are less than Turkey but we are still not expecting a sunny day.
OVERNIGHT ACCOMMODATIONS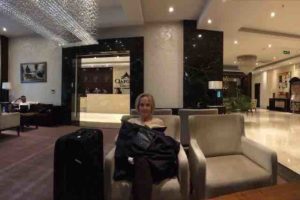 The perfect sized trip.
Upgrade! When Carol comes on these trips we stay in better places than if I were traveling alone. She deserves that right? We'll spend one night on an airplane just getting to Turkey. I don't have much control over that.
Then we'll spend four nights in Istanbul before jetting down to Izmir, Turkey for two nights. Then it's back to Istanbul for a night before heading over to Baku, Azerbaijan for four nights.
As we go along I'll tell you about each of our hotel properties. You'll see some pictures too. I've used several on line travel agencies to get the very best places. Staying in nice places makes the trip a lot more enjoyable.
I get a lot of satisfaction out of planning my own trips. I try to pick the brains of the smartest people I can find. Then I take all of THEIR ideas and mold them into what becomes MY idea. I have very few original thoughts. However, I am pretty good at listening to other people and selecting their best ideas.
THE RENTAL CAR
I don't need no stinkin' rental car.
We won't use any rental cars on this trip. When we do need to move about we'll use taxis, subways and maybe even a hotel shuttle or the local bus system. I won't save any money doing this compared to renting a car. I normally prefer renting a car to using public transportation. On this trip we'll be primarily in large cities. That's where public transportation seems to make the most sense.
NAVIGATION
Nada.
With no rental car, and only the use of taxies, navigation in the form of GPS won't be needed.
THE TRAVELING COMPANION
Yes, I guess you could call us international jet setters.
You've probably guessed by now that Carol will be coming along on this trip. Some might say, "Who in their right mind would take a big trip without their spouse?" I can understand a question like that.
If someone is taking the "trip of a lifetime" they had better take their spouse along. However, I seem to take a "trip of a lifetime" about every two months. I've been doing that for more than a dozen years straight. During this period Carol and I have seen more than 80 countries. She can't and doesn't want to come along on every trip…..there are just too many for her tastes. That's O.K. with me. Carol will still travel 80-100 nights a year with me and travel nearly 100,000 miles every year. I will always be most satisfied with that level of involvement from her.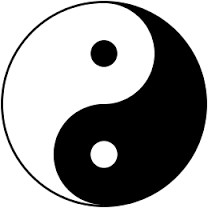 Ying and Yang.
I love travel. Carol is more of a homebody. I figure if I am lucky enough to get her to take twenty trips for 100 nights a year then….I'm lucky enough. I feel fortunate to have had her join me on so many trips during our brief 42 years of wedded matrimony.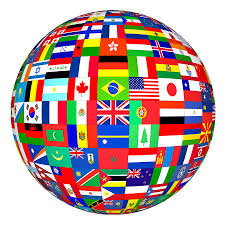 Carol and I have been to lots of countries where we haven't seen any racing. On this trip we will add Turkey and Azerbaijan to the list of countries we have visited for racing. Currently, the United Nations lists 193 "official" countries. I took a look at that list. From memory, I've been to the countries listed below but not for racing. Carol has been to all of these countries with me except Senegal. That was a scary place. Almost all of the visits to the countries listed below were taken during the more than 25 cruises we've sailed on.
Antigua and Barbuda
Bahamas, The
Fiji
Haiti
Liechtenstein
Panama
Saint Lucia
Senegal
Venezuela
Vietnam
THE SUMMARY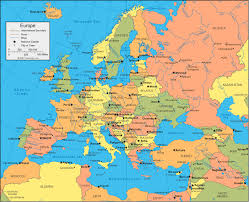 My "world map" is filling up fast.
Azerbaijan will be my #34 European trackchasing country.
Pre-Turkey and Azerbaijan
I've planned as much as I could. Now it's time to "just do it".
There is almost always a good deal of time, thought and effort put into planning these trips. On the one hand I've found the more "pre-trip" planning the better the trip. There is no amount of planning that will take care of everything we will encounter. That's fine with me. We're not traveling all the way to Turkey and Azerbaijan to try to find a place that's just like home in San Clemente.
Thursday – Day 9 – (Istanbul, Turkey to Baku, Azerbaijan)
Editor's note: Our trip to Turkey and Azerbaijan covered 13 days. During days 1-4 we toured Istanbul and saw racing at the famous Istanbul Park.
During days 5-8 we toured Ephesus and saw racing at the Izmit Korfez Circuit in Korfez, Turkey. To read my Trackchaser Report from Turkey click on this link: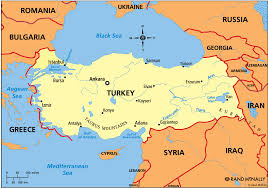 Turkey – Trackchasing Country #69…..the story and much more!
During days 9-13 we toured Baku, Azerbaijan and saw racing over the "Streets of Baku". You're already here for that Trackchaser Report. Enjoy!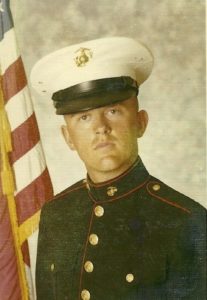 Making up for lost time.
Carol and I didn't have any time for foreign country travel during our college years. We were on the "traditional" track. We graduated from college in four years each. Then I went into the military (USMC) and Carol went to work. When I got out of the Marines, we married, started our careers and shortly thereafter our family. There was no time for international forays.
I guess having a "traditional" beginning to married and family life paid off for us. For many years now we've been traveling with the best of them. This morning we would be heading to a country neither of us knew much about…..Azerbaijan. I suspect many folks have never even heard of this place.

The 7-point check list.
The day would begin with a simple 7-point checklist. It went like this:
Check out of the hotel
Hop on the hotel shuttle to the Istanbul airport
Put our bags through the airport's outer ring security system
Check in with Turkish Airlines to give them our checked bags and get our boarding passes.
Clear Turkish passport control (kontrol).
Pass through airport security to get to our departure gate.
Hop on a bus inside the airline terminal to take us to the airplane.
Whew! We had already done a day's work and we hadn't even left the runway for our afternoon destination, Baku, Azerbaijan!
Editor's note: We, especially me, are not very worried about worldwide turmoil when we take these trips. I figure it this way. If you're unlucky enough to be in the wrong spot at the wrong time….then I guess your time was up. Just a couple of years after we were running through the Ataturk (Istanbul) Airport 45 people were killed and another 230 were injured in a terrorist attack at the airport. In the end I think about it this way. None of us gets out of the world alive. Go for it while you're here. The "station" will come soon enough.
We had prepared.
Lots of other work had been done back home to get us ready for this adventure. It was a time consuming and costly process to get Azerbaijan visas. Once in Azerbaijan we would need to get a "Tourist Immigration Registration" form completed. Without that we would not be allowed to leave the country when it was time to head back to San Clemente!
Of course there were the hotel reservations. Additionally, I had gathered information on restaurants and tours and the like. Finally I had been in contact with the folks who run the Blancpain racing series. They were more than happy to provide Carol and me V.I.P. press passes for the weekend in honor of hosting the World's #1 Trackchaser.
Easier to say than do?
It's a lot easier to type the above paragraphs than it is to DO all of this stuff. However, the planning and logistics of these types of trips is a very enjoyable activity for me. If this were easy everyone would do it right?
Thursday – Day 9 – (Getting to Baku, Azerbaijan)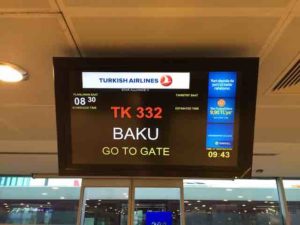 Today we would be flying on Turkish Airways from Istanbul, Turkey to Baku, Azerbaijan. We were looking at a three-hour flight. We would also lose two more hours to time zone changes. That was just perfect. We would depart at 8:30 a.m. and arrive at 1:20 p.m. By the time we got our bags, changed some money and grabbed a "purple" cab we would arrive just in time for hotel check-in! I love it when a plan comes together.
The weather forecast for Baku seems to change daily. We'll be there for five days and four nights. Temperatures are expected to range from 57-62 degrees Fahrenheit. Rain is only expected (50%) on Sunday, race day of course. Winds on Sunday are supposed to run at 30 M.P.H. with a high temperature of just 57 degrees. We're lucky though. The next day, the day we leave for home, the high temperature is only expected to be a chilly 47 degrees.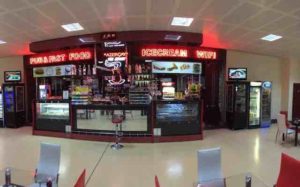 What to expect from a country like Azerbaijan?
The flight from Turkey to Azerbaijan was uneventful. However, from the beginning of our arrival, I suspected that spending four days in Azerbaijan was going to be eventful and maybe more.
When we arrived into the Baku airport we found an older and much smaller place than I was expecting. Baku is a city of 2,150,000 people. The next biggest city in Azerbaijan, Sumqayit, has only 325,000 residents. The size and quality of the airport was also surprising given the fact that Azerbaijan is an oil-rich country. Most middle-east oil powers have the newest and latest of all creature comforts including airports.
Midnight madness.
The rubber was going to meet the road when we approached the Azerbaijan passport control station. It was then that our "Azerbaijani visas" would be put to the test. Remember I had garnered these on-line during a midnight foray that involved rousing Carol from a sound sleep. Nevertheless, the Azerbaijani agent accepted my handiwork. We were admitted to the country.
What would we do for money in Azerbaijan?
Next up was money. Do you know the currency of Azerbaijan? It's the Azerbaijani Manat. Right now one U.S. dollar gets me just 0.78 manat. Editor's note: As this is updated in March, 2017 one U.S. dollar buys 1.78 manat. That's a huge change in our favor….except we're not going to be in Azerbaijan in 2017!
If we see something that cost 10 manat we'll know it's about $12.75 U.S. How do I know all this stuff? I have the "Currency" iPhone app. It's wonderful.
We came to Azerbaijan without a single manat. It's hard to get 'em outside of their home country. We went to an ATM and lo and behold they accepted our Citibank ATM card! I pressed the right buttons to get 200 manat or about $250 U.S. We were given two 100 manat bills. That wasn't necessarily a good idea to have such large bills. There was nothing I could do about that now.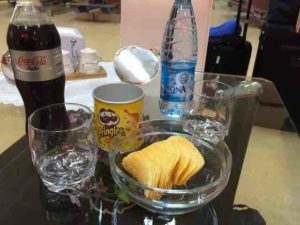 That being the case we walked over to a snack bar. There we ordered a Coca Cola light, one bottle of water and a short can of Pringles (former P&G product) for 5 manats (about 6 U.S. bucks). Now we had change. We took our loot (food and drink) over to a small table to consume and plan our remaining strategy. At about that time one of our servers, a woman of 55 years or so (and very Russian looking) came by with two glasses for our drinks and a glass bowl for our 15 Pringles potato chips. She even offered that motherly smile that always seems unusual from a person 10 years younger than me! Anyway, it was a nice touch.
Where were the ladies?
The airport was not very populated. The folks that were there had to be 90% male. Of that group most seemed to be hustling taxis. TripAdvisor had told me to avoid "gypsy" taxis and look for purple covered taxis. Of course there were no purple taxis.
This meant we were moving into the world of heavy negotiating. I couldn't remember what the TripAdvisor folks had said was a reasonable rate from the airport to our hotel. I was expecting a metered cab.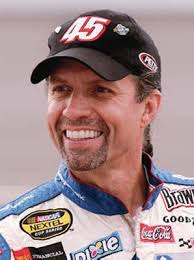 My strategy? I would bluff them.
One cab driver offered to take us to our hotel for 40 manat (about 50 bucks U.S.). I instantly told him that was outrageous even though I didn't know for sure if it was or not. Then a guy who looked like one of the taxi driver's buddies joined the conversation. He told me he was the "airport taxi manager". Fat chance right? He tried to tell me that 40 manat was a reasonable rate given the distance and traffic involved. I resisted until a driver (who looked a lot like Kyle Petty) said he would take us for 20 manat.
Kyle, er…the taxi guy grabbed our bags and we jumped in his small 4-cylinder taxi. He immediately began telling me how I should pay a higher price that we had agreed too. There is nobody in this world that holds to an agreement more than me. If I agree to do something with somebody then I expect them to hold up their end of the bargain and I will too.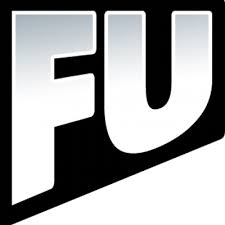 FU! No, FU!
We weren't a mile out of the airport when the driver and I were raising our voices with each other. I was telling him and motioning him to take us back to the airport if he wasn't going to stick to the agreement we had. Of course, if you've had any negotiating training at all, and I have, you know this is all simple posturing. Carol hasn't had much negotiating training. Sitting in the back seat I think she feared World War III was about ready to break out in the front seat.
All the while our "posturing" was taking place the driver was behaving like a combination demolition derby driver and World Formula 1 racer. He would have won the award for most cars passed in any race I have seen. At a stoplight with six cars stopped ahead of him he would simply maneuver over to the side lane, pass all six cars, and then gun it when the light turned green. He was amazing.
It was time for heavy negotiating!
We soon came screeching to a halt in front of our hotel the Qafqaz Baku City Hotel and Residences. The driver brought our luggage into the reception area and our "debate" continued with the desk clerk. I was using my power as a guest to get the clerk on my side. The taxi driver was using his power as a fellow Azerbaijani to get his own advantage.
The driver was saying he took the "longer way around" to avoid traffic and therefore deserved five more manat. The hotel clerk seemed to think he had a good point. I kept saying, "We agreed to 20 manat!". Finally in a magnanimous international gesture of human kind I relented and gave the driver 25 manat. We shook hands and seemed to agree our interaction was all in good fun. In the meantime Carol breathed a huge sigh of relief that her husband had not been killed by an angry Azerbaijani cab driver and she had not been killed by an angry demolition derby rated Azerbaijani cab driver!

No English…but maybe an upgrade?
We had arrived at our hotel, the Qazqaf Baku City Hotel & Residences. We immediately noticed the staff was no match for what we had in Turkey when it came time to speaking and understanding English. However, I did recognize the term "upgrade" from the broken English I was hearing.
Our room wasn't ready so we waited in the bar. However, I had the hotel Wi-Fi code so I could use my iPhone to check out everything online. I had received a message from the Blancpain racing organization. They had delivered Carol's and my paddock passes to the reception (check in) desk at the hotel. Thank you Blancpain. However, when I went to reception they couldn't find them. I would have thought "graft" but I've had the same problem with so many American hotels during my business career. I would say that well over 50% of the time when I had something delivered to the hotel they couldn't find it on the first shot.
Things were starting to improve.
Soon our room was ready. It had already been a long day. We took a one-hour nap. It was time for dinner. I recommended some khinkali and a trip to the European International Film Festival beginning tonight in Baku. However, Carol overruled me. She was "in for the night". We ordered room service dinner, which came quickly and was quite good. Then we received a phone call from the front desk. They had found our race tickets and soon delivered them to our door.
We capped off the evening watching our third iTunes movie of this trip. Tonight's was titled "The Rise and Rise of Bitcoin". Before the movie I would say I didn't understand the Bitcoin phenomenon. After watching the movie I still don't but I highly recommend the film. Now it was lights out on our first night in Azerbaijan.
Friday – Day 10 – (Baku, Azerbaijan)
I had a plan.
Our day began a little bit late. We didn't hit the breakfast buffet until about 10:30 a.m. Yes, this retirement life of traveling around the world is tough. Some of the race teams are staying at our hotel. They dotted the breakfast room in their sponsored race team off-track uniforms.
I had a good plan. However, as the day went along it got even better. I doubt you have ever heard of the Heydar Aliyev Cultural Center (above). I sure hadn't. However, it might be the most beautiful AND unusual architectural building I have ever seen. Take a look at the picture. What do you think?
Our hotel bellboy negotiated our cab fare to the center at a price of 7 manat. However when we arrived, and before we could go inside the cultural center we noticed something that would change our entire day.
We are suckers for a "Hop on/Hop off" bus!
There in front of the center was something we see in most major international cities. It was a "hop on/hop off" bus. Those are usually quite a value. They'll stop at 10-20 city highlights during one entire loop around the city. Passengers can "hop on/hop off" at their choosing. If they hop off they have as much time as they want to see the sight of the moment. Then when they are finished sightseeing they simply hop on the next bus that normally comes around every 20-30 minutes or so.
I have to give Carol full credit for this find. She noticed the "hop on/hop off" bus before I did. For a fee of 20 manat (about $25 USD) we could ride the bus for the next two days. That was perfect. We had all day today (Friday) and all day tomorrow (Saturday) designated for touring. We gladly forked over 40 manat and hopped on the bus.
This "hop on/hop off" bus worked just a bit differently than others we have used in the past. At each stop the bus stayed for 5-15 minutes. There were 15 stops in total but three were closed because of the street race running over the weekend.
Baku…pretty cool.
Baku is an impressive city. We had an English audio program telling us what we were seeing. Did you know that at one point in world history Azerbaijan supplied 50% of the world's oil!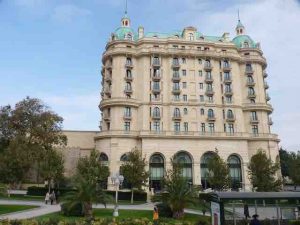 Our bus took us to the modern art museum, Maiden Tower, Four Seasons Hotel (above), Flame Towers, Highland Park and over to Aznett Square. From there we walked past the Carpet Museum, Panoramic Wheel and up to the State Flag Square.
The State Flag Square area was special for two reasons. First they have the world's second biggest flag flying. It's the flag of Azerbaijan a beautiful flag indeed. Secondly the paddock area for this weekend's racing is pretty much at the base of the State Flag Square.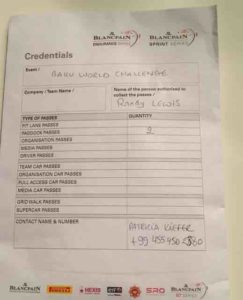 Carol and I received complimentary paddock passes from the Blancpain race organization. Today they were having a parade through the city with the racecars that will be competing on Sunday. Don't miss the photos of the exotic BMWs, Porches and Audis among others that will race in two days.
With temperatures at about 60 degrees, overcast conditions and a little bit of a breeze the weather was good for touring. At this point, the forecast for Sunday's racing calls for a high of 54 degrees and a 50% chance of rain. That's not great. However, a couple of days ago the race day weather forecast was worse.
I am always up for an international film festival.
Following a complete tour of the paddock area we headed out for our evening activity. To get there we first strolled along the walkway paralleling the Caspian Sea. You might be surprised as how many steps are taken in a day like today.
For the last little bit we hopped in a taxi to get us to the Park Cinema. Carol and I are avid moviegoers. We've probably seen films in more than ten different countries. Not many folks can say they've done that.
We were in pursuit of the Baku European Film Festival. Tonight we would see a Czech based film titled "Revival". The film came with English subtitles, not my favorite idea, but when you're at a movie house in Azerbaijan you take what you can get. The movie was about an aging rock band that reunites after 40 years. We both enjoyed it. After the movie we had Chinese food and grabbed one of those purple "English Landing" cabs that everyone on TripAdvisor has recommended. They're one of the few taxis in the country that uses meters. I like a taxi that uses a meter.
Just like clockwork!
Soon we were off to our hotel, the Qazqaf Baku City Hotel and Residences. It had been another good day of touring. To be honest this trip has gone off like clockwork. That's pretty funny. Almost none of my trips go off like clockwork. All we need to do is get our Sunday race in the books and get home on Monday. I'll be home for about 12 hours before I hit the road again but this time without "Trackchasing's First Mother".
Saturday – Day 11 – (Baku, Azerbaijan)
I bragged too soon about everything going according to plan.
We started the day with a cultural center tour. The architecture was outstanding. Don't miss the pictures.
When I had visited the country of Georgia I fell in love with their national delicacy, khinkali dumplings. A little research told me we could eat khinkali in Azerbaijan as well.
However, the main restaurant serving the khinkali could not seat us and told us to go to their secondary location. At the second place we had a 40-minute wait to be served. Diners at a nearby table came in 5-10 minutes after us, were served, paid their check and left. We still had not been served ANYTHING! That don't work for me. I threw a few bills on the table to pay for our drinks and left!
Now we headed, without lunch, to the Park Belvur shopping center for the late afternoon film festival. We could hear racecars practicing just opposite the Caspian Sea. We only had time for a burger at McDonalds and then rushed into the theatre.
OMG.
I was happy to see the movie was in English. Because we were late Carol and I had to split up. There was no room to sit together. It turned out I had seen the movie via Apple's iTunes on my computer. You know you see a lot of movies when you've already seen movies playing at international film festivals! Azerbaijani people check their cellphones a lot during the movie. One woman even took a call and didn't keep her voice low while she talked! OMG.
Following the movies we did some shopping for our neighbor back home who is keeping an eye out for the arrival of my new iPhone 6Plus. No news on that yet. Then we caught several acts of local people performing in the mall. This was fun. There were adult singers and lots of younger dancers/acrobats. Overall, we watched some very talented people.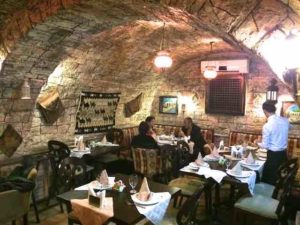 Late night dining.
Then it was time for a late dinner. At home we eat at about 5:30 p.m. So eating at nearly 8 p.m. is late for us. Nevertheless, we acted on recommendations from Julia my Azerbaijani food critic.
A cab ride dropped us off near the restaurant. I used my iPhone's GPS unit to get us the rest of the way. We missed seeing it the first time because it was located one level below the street. A local shopkeeper got us straightened out.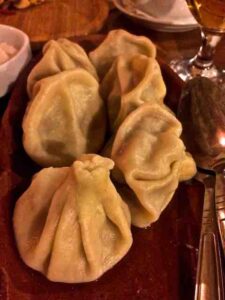 The place was just perfect. They served khinkali (above) in a cave like atmosphere. Carol had the most unique steak presentation.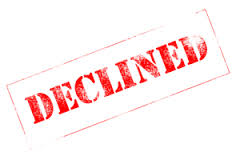 You're declined!
When it came time to pay the bill our credit cards were declined. When we got back to the hotel I called Visa. They said they didn't decline anything. However, the restaurant had shown us declined receipts. Hmmm? I can't explain it.
Our cabbie wanted 10 manat for ride back to hotel. We settled on seven. If you don't watch out for yourself then who will? I've found that folks in eastern European countries can be a bit on the aggressive side. Good on them.
Tomorrow is an important day.
Tomorrow's the race! Trackchasing country #70 is looming on the horizon. I am fearful we won't be able to see much because this is a street race. We'll see.
Sunday – Day 12 – (Baku, Azerbaijan)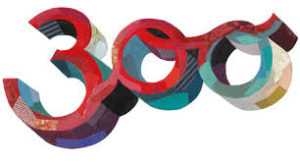 300 international tracks.
Today is international race day. Not only would I be adding a race over the Streets of Baku at Azerbaijan to my trackchasing country list, it would be special for another reason. The Streets of Baku would be my 300th lifetime international racing venue.
The major elements of those 300 international tracks look like this:
TOTAL NORTH AMERICA
United States – 1,737
Canada – 119
Mexico – 5
Caribbean – 4
Central America – 3
TOTAL SOUTH AMERICA – 8
TOTAL EUROPE – 116
Continental Europe – 60
United Kingdom – 56
TOTAL AUSTRALIA – 28
Australia – 10
New Zealand – 18
TOTAL ASIA – 15
TOTAL AFRICA – 2
Some 14.7% of the tracks I've seen have been beyond U.S. borders. That's not bad considering by the age of 50 I had only see racing at four international tracks.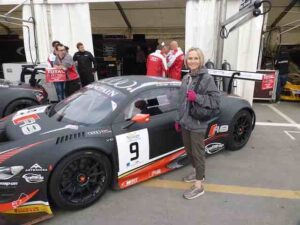 Not normal.
There were several unusual aspects that weren't exactly "normal" with today's racing. There were just two races on the card. A qualifying race would go at 9:15 a.m. The main race of the day was set for 1:55 p.m.
The weather was going to be the coolest of the trip. Highs would not likely reach 55 degrees. It was also going to be windy, very windy. I didn't fancy seeing the early race and then being out in the wind and cold for more than four hours until the final race.
What should we do?
What to do? The prudent action called for seeing that early race so the track would be countable. All numbers of bad things could happen between the early morning race and the afternoon race.
If someone was badly injured in that first race they might not run the second one. If bad weather came up between races that could be a problem for the second race. What about social unrest, the track surface breaking up, etc. It's all happened before. It would be a pretty bad deal to come all this way and have the first race run and not the second one, even though it was the feature event of the day.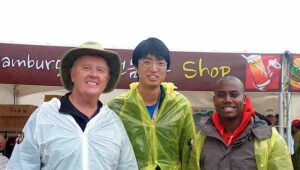 I am not exaggerating.
Please don't think I am exaggerating with the comments above. When I went to the F1 Grand Prix in South Korea I watched the preliminary race. Then it began to rain and the main event was nearly rained out! I felt a lot more comfortable having seen that first race to safely put the track in the books.
However, I just couldn't drag the two of us to the track this morning at such an early hour. We would have to take a chance even though the chance of something bad happening was slim.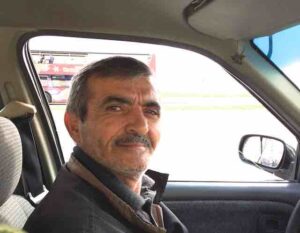 Rally. Rally? No! Not rally.
Our taxi driver picked us up at the hotel at 11 a.m. In about 20 minutes we were in the general area of the track. The taxi driver, with limited English, used a wide sweeping motion with his hand and said, "Rally". Of course he was using the term "Rally" generically to mean auto racing traffic.
He dropped us somewhat near the paddock area. That was good because we had paddock passes. The Blancpain racing organization had provided them to us on a complimentary basis.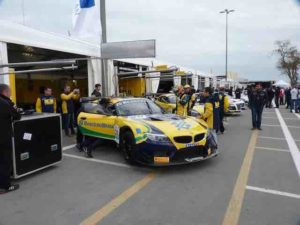 I'm glad we did a full paddock tour on Friday. Things were a lot more relaxed then. Today much of the paddock was off limits as the cars were leaving and entering the pit area to practice. From what I could tell there were no general admission tickets to be sold. Lots of fans just watched from the residential/commercial hillside that overlooked this seaside street circuit. During the day we did see two small grandstand seating areas. All other viewing was on the fly.
Pretty cool racecars.
The Blancpain GT racecars are definitely state of the art. They're beautiful and fast. I'm talking about BMW, Mercedes and Porsche to name a few of the brands. Please don't miss the pictures and video.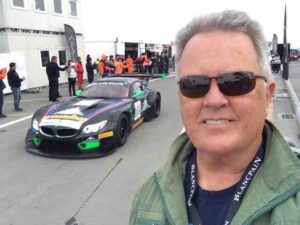 Why are the girls prettier at road courses?
Professional as well as amateur road racing on asphalt circuits and street courses start on time.   They almost always start on time to the minute. Their dirt track racing cousins almost NEVER start on time. Could that be the reason the girls are always prettier at road racing events than at dirt tracks? No disrespect to anybody here. I suspect the dirt track girls might be more fun though!
All of this….for one hour.
Some 24 GT cars started today's one-hour event on the three plus kilometer street course. I must tell you that racing on street courses is my least favorite type of racecourse. Why? As a spectator seeing the racing over much of the course at one time is virtually impossible.
The 24 GT cars took a rolling start precisely at 1:55 p.m. They raced in a counter-clockwise direction. From our position at the starting line we really didn't know where the course went. The race leader was turning laps right at 90 seconds. After a few circuits we decided to walk the course backwards to see where it would lead us.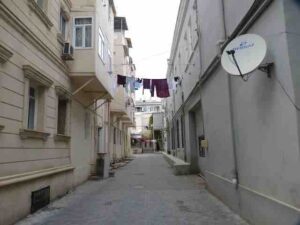 This was the most exciting part of our Azerbaijan trip.
The first stop took us down a dead end street. Here the cars raced through a narrow "shoot" maybe only a couple of car lengths wide. From this position we could see almost ten seconds of racing.
We continued to a spot that took us to a poor section of Baku. At some points there were more police than spectators. The entire scene reminded me of Mexico or some poor South American country than what we had seen of Azerbaijan up to know.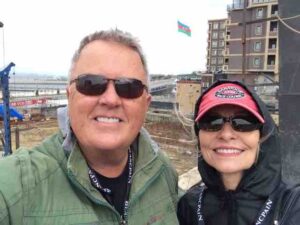 We kept walking while I took photos of every cubbyhole that gave us a view of the track. Finally we hit nirvana. We had to snake through a small opening in a construction fence. From here we had a grand view of more than half the track.
You won't want to miss these photos. With the Caspian Sea and the second largest flag (the flag of Azerbaijan) as backdrops it was a beautiful sight even on a mostly cold, windy and overcast day. We could see the cars racing downhill before they took the sharp hairpin turn that marked the end of the course on the downtown side of the track.
I find exploring to be the most fun at these street courses. Soon the checkered flag was falling on the race winner. As mentioned today's race was a relatively short one hour. I estimated the race distance at about 80 miles.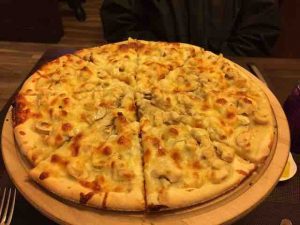 Checkered flag. Pizza as our reward.
Just as the race was wrapping up we discovered the "Brooklyn Café". They served pizza. That sounded about right on this type of day with the race in the books. When we entered four men were seated at one table. We would be only the second customers on this late afternoon visit. That meant we would have quick service right? Not exactly.
Our server told us that each of the four men had ordered a separate pizza. He had just one pizza oven. That wasn't a problem for us. We were just happy to get in out of the cold.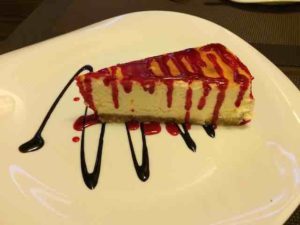 We managed the wait by having a piece of cheesecake. Of course that was MY idea. It was frozen somewhat but still delicious. Then the pizza was served. Very tasty. If you're in the market for this kind of food in Baku try the Brooklyn Café. It's not in the best part of town economically but I think Azerbaijani folks treat people well.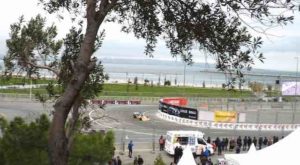 A "session" but not a race.
When we finished up our late afternoon lunch we could hear more activity on the track. A secondary class of historic Formula 1 racecars was putting on a demonstration. Each of their events was called a "session" and not a race. As far as I know they didn't have any official racing events during the weekend. The World F1 group is expected to add Azerbaijan to their schedule in 2016.
As far as I could tell there were no official food or souvenir stands at the track today. I don't believe people were charged admission to the general seating area. Certainly none of the locals watching from "holes in the wall" paid for a ticket.
So where do they get the money for this type of racing?
I had read that all of the racecars and equipment had been flown in from other parts of Europe for this event. Who pays for it all? I'm guessing sponsors and TV foot the entire bill. It's possible the entire Azerbaijan race organization is different than the other tracks Blancpain visits. As I said this was my first ever event to see from this racing group.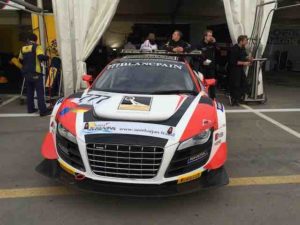 Blancpain….Patricia….thank you.
The contacts I had with Blancpain were outstanding. They responded to my requests for information and generally seemed pleased that the "World's #1 Trackchaser" was interested in flying more than 16,000 miles to see them compete. Patricia, thanks to your staff for everything. Carol and I had a wonderful time.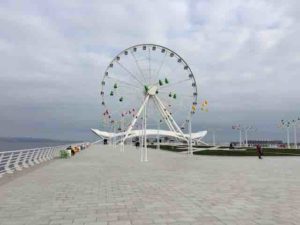 A fun Baku attraction.
After watching a few laps of the F1 "session" Carol and I headed over to the Baku Ferris wheel. Essentially this is a huge Ferris wheel. How huge? It's 197 feet high! For five manat each we could take a one-loop ride. The wheel moved very slowly. We were probably in our car for nearly ten minutes. The views of downtown Baku, the Caspian Sea, Flag Square Park and the racetrack were outstanding.
Tomorrow is get away day. Our wakeup call will come at 4:30 a.m. Even though it was only late afternoon we called it a day. We grabbed a London cab and headed back to the hotel for the night.
Monday – Day 13 – (Baku, Azerbaijan to Istanbul, Turkey to Los Angeles, California USA)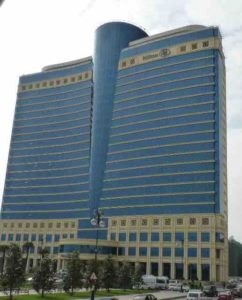 We saw the highlights.
Today we return to our home in San Clemente, California. We've been on the international road for 13 days. That's just about the right amount of time for touring two countries. We were able to see several of the highlights of first Turkey and then Azerbaijan.
I don't want to jinx anything by saying this. If we make it home without incident this trip will have been a near perfect logistical effort. There were a lot of moving parts on this adventure. At many points things could have gone in the dumper. Everything went just like I planned it. O.K., if you want to nitpick we did have some difficulty eating khinkali.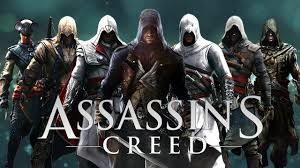 Moving bodies. Trackchasing assassins.
Today's objective is to move our bodies from Baku, Azerbaijan to San Clemente, California USA. We want to do that as quickly and safely as possible. If all goes well the process will take 28 hours. That's right. Except for some sleep on airplanes here and there it will take us more than one day just to reach our driveway. However, we are trained professionals. We've been bred for this. It's what we do. We are trackchasing assassins. We rush in, get the job done and head home.
Cab driver recruitment.
When yesterday's cab driver dropped us off at the races I had a bright idea. I would give him our hotel's business card. Then I would ask him to return to pick us up tomorrow morning for the ride to the airport.
Why did I pick this driver? He seemed like a nice guy and he spoke a bit more English than the other taxi drivers we have had in Azerbaijan. None of the drivers spoke much English. Their vocabulary had to be less than 50 words. Additionally, this driver drove one of those purple "London" cabs. Each of those on this trip was driven responsibly and they used meters to calculate the fare. The "gypsy" cabs didn't have meters and drove like raving maniacs.
Anxious?
Our wakeup call came at 4:15 a.m. local time. That's exactly 12 hours ahead of San Clemente time of 4:15 p.m. YESTERDAY. After seeing the races in heavy wind and cold yesterday we were beat when we arrived at the hotel last night. I convinced Carol that we should go to bed at 6:30 p.m. She agreed.
However, I woke up to use the facilities somewhat later. I was shocked to see it was only 9:30 p.m. Then I couldn't go back to sleep. After tossing and turning and doing some computer work I might have gotten two more hours sleep. I'll just have to suck it up on the long journey home.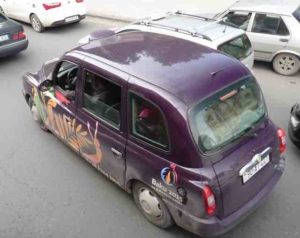 I had asked the taxi driver to pick us up at "0530" or 5:30 a.m. for you civilians. I wasn't 100% convinced he would show up although I thought he would. Clearing our hotel bill didn't take much time. Then I looked over in the corner of the hotel lobby. There was our driver! He was waiting for us. Perfect. I think I've always been a good judge of people.
Yesterday he and I had agreed upon the price to the airport. He didn't want to use the meter because he would be deadheading (a trucking/airline term) back into town from the airport. The one-way distance was about 15 miles. Therefore for a price of 30 manats he would drive us to the airport.
The following is pure speculation. I'm guessing the driver didn't want to use his fare meter so that either the government and/or the person who owned the cab wouldn't know he was earning a fare on an early morning trip. Do I have a problem with that? Not really. I was contracting him to take us to the airport for a fee. How he handles the "back end" is up to him.
Just beating the rain.
Today was going to be the worst weather day of the trip. Heavy winds and rain greeted us as we stepped into the taxi to leave the hotel. Despite having rain forecasts of 90 and 100% on some days a few days out we didn't get rained on for a single minute during the entire trip. That's remarkable. Although today would have been a terrible day to be outside, we'll be inside….for the next 28 hours. When we get home it will be sunny and warm just like San Clemente is virtually every day of the year.
Through the rain and potholed streets we noticed the construction of major sports arenas going up. Baku is preparing for the first ever "European Games" starting in mid-2015. Baku has two airline terminals located a few hundred yards apart. We didn't know which terminal we needed and the driver couldn't communicate much to help us. Through trial and error we found the right one.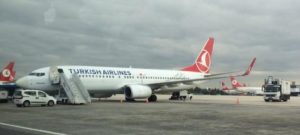 It pays to be patient.
From the time we entered the terminal it took us 45 minutes to clear four different hurdles. First, just like in Turkey, we had to have our bags scanned just to enter the airport. Then we stood in a long line to get our bags checked onto our Turkish Airlines flights. It was good news that our bags would transfer automatically to Los Angeles. We would not have to deal with them during our three hour and 50 minute layover in Istanbul.
Next up we needed to have our personal articles (computer bag, purses, etc.) screened for security. Finally, we needed to clear Azerbaijan passport control. Travelers leaving AZ must have their hotels provide an "Azerbaijan Immigration" form. The airport does this electronically. If this doesn't get accomplished correctly a huge fine is levied on the traveler. Welcome to the former U.S.S.R.
Everything checked out for us and we had cleared our fourth hurdle just to get as far as the waiting area for this morning's 8 a.m. departure from Baku to Istanbul. This "warm-up" flight will take a bit more than three hours. That's about the distance of traveling from Los Angeles to Chicago. Our flight was packed with members of the race teams that supported yesterday's Blancpain GT racing. Once in Istanbul, an airline hub for Turkish Airlines, these races members would scatter like the wind to their European homes. Yesterday was the last race of the season for this group.
And there you have it. If you're a race fan and you've been to Ascot, Eldora, Knoxville and Martinsville a million times like I have….what's next? It might be Azerbaijan! It was for me…..and Carol.
Thanks for reading about my trackchasing, 
Randy Lewis
World's #1 Trackchaser
Life should NOT be a journey to your grave with the intention of arriving with a well-chiseled and honed body but rather to crash in, riding your golf cart up the 18th fairway with a glass of single malt in one hand and a brownie in the other. You should be totally worn out and used up with a tattoo on your chest proclaiming, "What a ride".
THE COUNTRY LIST
#70!!
RLR – Randy Lewis Racing Lifetime Trackchasing Countries
# 1 – UNITED STATES OF AMERICA – Peoria Speedway – Mt. Hawley, (oval) – Track #1, Peoria, Illinois – circa 1954 (age 5)
# 2 – CANADA – Cayuga Speedway (oval) – Track #174, Nelles Corner, Ontario – July 31, 1988 (Dick Trickle winner)
# 3 – AUSTRALIA – Parramatta City Raceway (oval) – Track #180, Granville, New South Wales – November 17, 1989 (accompanied by Carol)
# 4 – UNITED KINGDOM – Northhampton International Raceway (oval) – Track #378, Northhampton – June 26, 1999 (accompanied by Carol, Kristy, Jim)
# 5 – NETHERLANDS – Driesum Racetrack (oval) – Track #839, Driesum – May 5, 2005 (accompanied by Roland Vanden Eynde)
# 6 – BELGIUM – Bellekouter oval (oval) – Track #841, Affligem – May 8, 2005 (accompanied by Roland Vanden Eynde)
# 7 – FRANCE – Circuit de Croix en Ternois (road course) – Track #843, Saint-Pol sur-Ternoise – May 8, 2005 (accompanied by Roland Vanden Eynde – 2nd new country in one day!)
# 8 – GERMANY – Nurburgring (road course) – Track #844, Nurburg – May 13, 2005 (accompanied by Carol, Roland Vanden Eynde)
# 9 – NEW ZEALAND – Western Springs Speedway (oval) – Track #1,134, Western Springs – December 26, 2006 (accompanied by Carol)
# 10 – MEXICO – Triovalo Bernardo Obregon (oval) – Track #1,281, Tiajamulco de Zuniga, Jalisco – October 14, 2007 (accompanied by Carol, J.J., Roger Ward)
# 11 – BARBADOS – Bushy Park Racing Circuit (road course) – Track #1,296, Bushy Park – December 9, 2007
# 12 – THAILAND – Bira Circuit (road course) – Track #1,300, Pattaya – January 19, 2008
# 13 – SOUTH AFRICA – Durban Grand Prix (road course) – Track #1,315, Durban, KwaZulu-Natal – February 24, 2008 (accompanied by J.J. and Will Van Horne)
# 14 – JAMAICA – Dover Raceway (road course) – Track #1,322, Brown's Town St. Ann – March 24, 2008
# 15 – SWEDEN – Sturup Raceway (road course) – Track #1,335, Malmo – May 10, 2008 (accompanied by Carol)
# 16 – DENMARK – Ring Djursland (road course) – Track #1,336, Tirstrup – May 11, 2008 (accompanied by Carol)
# 17 – CZECH REPUBLIC – Automotodrome BRNO (road course) – Track #1,381, Brno – September 13, 2008
# 18 – AUSTRIA – Lambrechten Stock Car Track (road course) – Track #1,382, Lambrechten – September 14, 2008
# 19 – IRELAND – Tipperary International Raceway (oval) – Track #1,388, Rosegreen – October 26, 2008 (Carol and I visited this track earlier in the year)
# 20 – GUYANA – South Dakota Circuit (road course) – Track #1,390, Timehri – November 2, 2008 (accompanied by Carol)
# 21 – CHINA – The Guia Circuit (road course) – Track #1,392, Macau – November 16, 2008 (accompanied by Carol)
# 22 – COSTA RICA – Autodromo La Guacima (road course) – Track #1,398, La Guacima – November 30, 2008
# 23 – ANDORRA – Grandvalira Circuit (road course) – Track #1,404, Port d'Envalira – January 17, 2009
# 24 – ARGENTINA – Circuito Efren Chemolli (oval) – Track #1,406, Buenos Aires – January 31, 2009 (shared with Jerry Fisher)
# 25 – QATAR – Losail International Circuit (road course) – Track #1,408, Doha – February 13, 2009
# 26 – BAHRAIN – Bahrain International Circuit (road course) – Track #1,410, Sakhir – February 27, 2009 (accompanied by Carol)
# 27 – UNITED ARAB EMIRATES – Dubai Autodrome (road course) – Track #1,411, Dubai – February 28, 2009 (accompanied by Carol)
# 28 – COLOMBIA – Autodromo de Tocancipa (road course) – Track #1,415, Tocancipa – March 22, 2009
# 29 – SPAIN – Motorland Aragon (road course) – Track #1,416, Alcaniz – March 28, 2009
# 30 – PORTUGAL – Circuto de Murca (road course) – Track #1,417, Murca – March 29, 2009
# 31 – ICELAND – Kapelluhraum (road course) – Track #1,420, Hafnafjorour – April 25, 2009 (shared with Will White)
# 32 – HUNGARY – Hungaroring (road course) – Track #1,426, Mogyorod – May 8, 2009 (accompanied by Carol)
# 33 – SWITZERLAND – Hock Ybrig (road course) – Track #1,427, Hoch Ybrig – May 9, 2009 (accompanied by Carol)
# 34 – ITALY – Vighizzolo d'Este Stock Car Track (road course) – Track #1,428, Vighizzolo d'Este – May 10, 2009 (accompanied by Carol)
# 35 – DOMINICAN REPUBLIC – Autodromo Mobil 1 (road course) – Track #1,515, Santo Domingo – December 6, 2009 (accompanied by Carol)
# 36 – MALTA – Ta'Qali Race Track (road course) – Track #1,521, Ta'Qali – February 7, 2010 (accompanied by Carol)
# 37 – FINLAND – Lake Pidisjarvi Ice Track (road course) – Track #1,524, Nivala – February 20, 2010
# 38 – JAPAN – Suzuka Circuit (road course) – Track #1,530, Suzuka – March 21, 2010
# 39 – CHILE – Autodromo de Interlomas (road course) – Track #1,531, Temuco – April 18, 2010
# 40 – MOROCCO – Circuit de Marrakesh (road course) – Track #1,535, Marrakesh – May 1, 2010 (accompanied by Carol)
# 41 – BRAZIL – Circuit de Caruaru – Aryten Senna (road course) – Track #1,540, Caruaru – May 16, 2010 (accompanied by Carol, Jerry Fisher and Katina Spencer)
# 42 – ESTONIA – Laitse Rally Park (road course) – Track #1,571, Laitse – July 24, 2010 (accompanied by Carol)
# 43 – LATVIA – Bikernieki (road course) – Track #1,572, Riga – July 25, 2010 (accompanied by Carol
# 44 – GUATEMALA – Autodromo Pedro Cofino (road course) – Track #1,580, Alotenango – August 15, 2010
# 45 – EL SALVADOR – El Jabali (road course) – Track #1,582, Quezaltepeque – August 22, 2010 (accompanied by Carol)
# 46 – ROMANIA – Bradu (road course) – Track #1,603, Bradu – October 16, 2010
# 47 – BULGARIA – Closed Route – Burgas (road course) – Track #1,604, Burgas – October 17, 2010 (accompanied by Lyubomir and Plamen Simeonov)
# 48 – SOUTH KOREA – Korea International Circuit (road course) – Track #1,605, Yeongam, Jeollanam-Do – October 24, 2010
# 49 – PHILIPPINES – Batangas Racing Circuit (road course) – Track #1,608, Batangas – November 21, 2010
# 50 – NORWAY – Lyngas Motorbane (road course) – Track #1,648, Lier – April 30, 2011
# 51 – MALAYSIA – Sepang International Circuit (road course) – Track #1,656, Sepang – May 28, 2011
# 52 – INDONESIA – Sentul International Circuit (road course) – Track #1,657, Babakan Madang, Boder – May 29, 2011
# 53 – LUXEMBOURG – Alzingen (road course) – Track #1,711, Alzingen – September 4, 2011 (accompanied by Carol)
# 54 – POLAND – Tor Slomczyn (road course) – Track #1,713, Slomczyn – September 11, 2011 (accompanied by Carol)
# 55 – SINGAPORE – Marina Bay (road course) – Track #1,714, Singapore – September 24, 2011 (accompanied by Carol) 
# 56 – URUGUAY – Piriapolis Grand Prix (road course) – Track #1,724, Piriapolis – November 12, 2011
# 57 – SRI LANKA – Pannala Race Track (road course) – Track #1,732, Pannala – February 12, 2012
# 58 – ECUADOR – Autodromo Internacional de Yahuarcocha (road course) – Track #1,736, Ibarra – March 11, 2012
# 59 – SLOVAKIA – Slovakia Ring (road course) – Track #1,742, Orechova Puton – April 29, 2012
# 60 – MONACO – Circuit de Monaco (street course) – Track #1,746, Monte Carlo – May 13, 2012 (accompanied by Carol)
# 61 – CROATIA – Automotodrom Grobnik (road course) – Track #1,762, Rijeka – June 23, 2012
# 62 – PERU – Autodromo La Chutana (road course) – Track #1,802, Lima – October 21, 2012 (accompanied by Carol)
# 63 – GREECE – Serres Circuit (road course) – Track #1,807, Serres – November 4, 2012
# 64 – RUSSIA – Moscow Central Hippodrome (oval) – Track #1,824, Moscow – February 23, 2013 (accompanied by Carol)
# 65 – LITHUANIA – Marijampole Autokross Track (road course) – Track #1,842, Marijampole – May 12, 2013 (accompanied by Carol)
# 66 – INDIA – Buddh International Circuit (road course) – Track #1,915, Noida – October 27, 2013 (accompanied by Carol)
# 67 – GEORGIA – Rustavi International Motorpark (road course) – Track #1,916, Rustavi – November 10, 2013
# 68 – TRINIDAD AND TOBAGO – Larry Gomes Stadium (road course) – Track #1,928, Arima – January 26, 2014 (accompanied by Carol)
# 69 – TURKEY – Istanbul Park (road course) – Track #2,035 Akfirat (accompanied by Carol)
# 70 – AZERBAIJAN – Streets of Baku (road course) – Track #2,037, Baku (accompanied by Carol)
The International Big 3 country count.
. Randy Lewis, San Clemente, California USA – 70
. Roland Vanden Eynde, Vilvoorde, Belgium – 52
. Carol Lewis, San Clemente, California USA – 39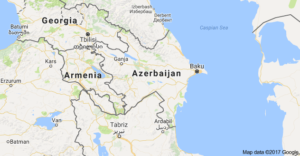 AZERBAIJAN – FAST FACTS*
Provided by my friends at Wikipedia
Azerbaijan – FAST FACTS*
Azerbaijan, officially the Republic of Azerbaijan, is a country in the South Caucasus region, situated at the crossroads of Southwest Asia and Southeastern Europe. It is bound by the Caspian Sea to the east, Russia to the north, Georgia to the northwest, Armenia to the west and Iran to the south.
The Azerbaijan Democratic Republic proclaimed its independence in 1918. The country was incorporated into the Soviet Union in 1920 as the Azerbaijan Soviet Socialist Republic. The modern Republic of Azerbaijan proclaimed its independence on 30 August 1991, prior to the official dissolution of the USSR in December 1991.
The Constitution of Azerbaijan does not declare an official religion and all major political forces in the country are secularist. However, the majority of the population consists of Shiite Muslims. Azerbaijan has a high level of human development which ranks on par with most Eastern European countries. It has a high rate of economic development and literacy, as well as a low rate of unemployment.
ASAN services are countrywide known for eliminating bribery and corruption in the provision of public services. The ruling party, the New Azerbaijan Party, has been accused of authoritarianism and human rights abuses.
By March 1920, it was obvious that Soviet Russia would attack Baku. Vladimir Lenin said that the invasion was justified as Soviet Russia could not survive without Baku's oil. Independent Azerbaijan lasted only 23 months until the Bolshevik 11th Soviet Red Army invaded it, establishing the Azerbaijan SSR on 28 April 1920. As many as 20,000 Azerbaijani soldiers died resisting what was effectively a Russian reconquest.
On 13 October 1921, the Soviet republics of Russia, Armenia, Azerbaijan, and Georgia signed an agreement with Turkey known as the Treaty of Kars. The previously independent Naxicivan SSR would also become an autonomous ASSR within the Azerbaijan SSR by the treaty of Kars.
During World War II, Azerbaijan played a crucial role in the strategic energy policy of the Soviet Union, with 80 percent of the Soviet Union's oil on the Eastern Front being supplied by Baku. A fifth of all Azerbaijanis fought in the Second World War from 1941 to 1945. Approximately 681,000 people with over 100,000 of them women went to the front, while the total population of Azerbaijan was 3.4 million at the time. Some 250,000 people from Azerbaijan were killed on the front.
Following the politics of glasnost, initiated by Mikhail Gorbachev, civil unrest and ethnic strife grew in various regions of the Soviet Union, including Nagorno-Karabakh, an autonomous region of the Azerbaijan SSR. The disturbances in Azerbaijan, in response to Moscow's indifference to already heated conflict, resulted in calls for independence and secession, which culminated in Black January in Baku. Later in 1990, the Supreme Council of the Azerbaijan SSR dropped the words "Soviet Socialist" from the title, adopted the Declaration of Sovereignty of the Azerbaijan Republic and restored flag of the Azerbaijan Democratic Republic as the state flag. On 18 October 1991, the Supreme Council of Azerbaijan adopted a Declaration of Independence which was affirmed by a nationwide referendum in December 1991, when the Soviet Union officially ceased to exist on 26 December 1991.
The early years of independence were overshadowed by the Nagorno-Karabakh war with the ethnic Armenian majority of Nagorno-Karabakh backed by Armenia. By the end of hostilities in 1994, Armenians controlled up to 14–16 percent of Azerbaijani territory, including Nagorno-Karabakh itself. During the war many atrocities were committed including the massacre at Malibeyli and Gushchular, the Garadaghly, Agdaban and the Khojaly massacres. Furthermore, an estimated 30,000 people had been killed and more than a million people had been displaced.
Azerbaijan is in the South Caucasus region of Eurasia, straddling Western Asia and Eastern Europe. It lies between latitudes 38° and 42° N, and longitudes 44° and 51° E. The total length of Azerbaijan's land borders is 2,648 km (1,645 mi), of which 1,007 kilometers are with Armenia, 756 kilometers with Iran, 480 kilometers with Georgia, 390 kilometers with Russia and 15 kilometers with Turkey.
Politics
The structural formation of Azerbaijan's political system was completed by the adoption of the new Constitution on 12 November 1995. According to the Article 23 of Constitution, the state symbols of the Azerbaijan Republic are the flag, the coat of arms and the national anthem. The state power in Azerbaijan is limited only by law for internal issues, but for international affairs is additionally limited by the provisions of international agreements.
The government of Azerbaijan is based on the separation of powers among the legislative, executive and judicial branches. The legislative power is held by the unicameral National Assembly and the Supreme National Assembly in the Nakhchivan Autonomous Republic. Parliamentary elections are held every five years, on the first Sunday of November. The Yeni Azerbaijan Party, and independents loyal to the ruling government, currently hold almost all of the Parliament's 125 seats. During the 2010 Parliamentary election, the opposition parties, Musavat and Azerbaijani Popular Front Party, failed to win a single seat. European observers found numerous irregularities in the run-up to the election and on election day.
The executive power is held by the president, who is elected for a five-year term by direct elections, and the Prime Minister of Azerbaijan. The president is authorized to form the Cabinet, a collective executive body, accountable to both the President and the National Assembly. The Cabinet of Azerbaijan consists primarily of the Prime Minister, his Deputies and Ministers. The president does not have the right to dissolve the National Assembly, but he has the right to veto its decisions. To override the presidential veto, the parliament must have a majority of 95 votes. The judicial power is vested in the Constitutional Court, Supreme Court and the Economic Court. The President nominates the judges in these courts.
Economy
After gaining independence in 1991, Azerbaijan became a member of the International Monetary Fund, the World Bank, the European Bank for Reconstruction and Development, the Islamic Development Bank and the Asian Development Bank.
Pushed up by spending and demand growth, the 2007 Q1 inflation rate reached 16.6%. Nominal incomes and monthly wages climbed 29% and 25% respectively against this figure, but price increases in non-oil industry encouraged inflation. Azerbaijan shows some signs of the so-called "Dutch disease" because of its fast-growing energy sector, which causes inflation and makes non-energy exports more expensive.
In the early 2000s the chronically high inflation was brought under control. This led to the launch of a new currency, the new Azerbaijani manat, on 1 January 2006, to cement the economic reforms and erase the vestiges of an unstable economy. By 2012 the GDP of Azerbaijan had increased 20-fold from to its 1995 level.
Energy
Two-thirds of Azerbaijan is rich in oil and natural gas. In September 1994, a 30-year contract was signed between the State Oil Company of Azerbaijan Republic (SOCAR) and 13 oil companies, among them Amoco, BP, ExxonMobil, Lukoil and Statoil. As Western oil companies are able to tap deepwater oilfields untouched by the Soviet exploitation, Azerbaijan is considered one of the most important spots in the world for oil exploration and development
Agriculture
Azerbaijan has the largest agricultural basin in the region. About 54.9 percent of Azerbaijan is agricultural land. At the beginning of 2007 there were 4,755,100 hectares of utilized agricultural area. In the same year the total wood resources counted 136 million m³. Azerbaijan's agricultural scientific research institutes are focused on meadows and pastures, horticulture and subtropical crops, green vegetables, viticulture and wine-making, cotton growing and medicinal plants. In some areas it is profitable to grow grain, potatoes, sugar beets, cotton and tobacco. Livestock, dairy products, and wine and spirits are also important farm products. The Caspian fishing industry concentrates on the dwindling stocks of sturgeon and beluga. In 2002 the Azerbaijani merchant marine had 54 ships.
Some products previously imported from abroad have begun to be produced locally. Among them are Coca-Cola by Coca-Cola Bottlers LTD, beer by Baki-Kastel, parquet by Nehir and oil pipes by EUPEC Pipe Coating Azerbaijan.
Tourism
Tourism is an important part of the economy of Azerbaijan. The country was a well-known tourist spot in the 1980s. However, the fall of the Soviet Union, and the Nagorno-Karabakh War during the 1990s, damaged the tourist industry and the image of Azerbaijan as a tourist destination.
It was not until the 2000s that the tourism industry began to recover, and the country has since experienced a high rate of growth in the number of tourist visits and overnight stays. In the recent years, Azerbaijan has also become a popular destination for religious, spa, and health care tourism.[171] During winter, the Shahdag Mountain Resort offers skiing with state of the art facilities.
Demographics  
Ethnic composition (2009)[190]
Azerbaijani
91.60%
Lezgian
2.02%
Armenian
1.35%
Russian
1.34%
Talysh
1.26%
Other nations
2.43%
From the total population of 9,165,000 people as of July 2011, nearly 52% was urban population, the remaining 48% was the rural population. 51% of the total population were female.
The 2011 population growth-rate was 0.85%, compared to 1.09% worldwide. A significant factor restricting the population growth is a high level of migration. In 2011 Azerbaijan saw migration of −1.14/1,000 people.
Urbanization
In total, Azerbaijan has 77 cities, 64 smaller rayon-class cities, and one special legal status city. These are followed by 257 urban-type settlements and 4,620 villages.
Language 
The official language is Azerbaijani, which is spoken by approximately 92% of the population as a mother tongue. Russian and Armenian (only in Nagorno-Kharabakh) are also spoken, and each are the mother tongue of around 1.5% of the population respectively. Russian and English play significant roles as second or third languages of education and communication.
Religion
Religions in Azerbaijan
Islam
  
97.4%
Christianity
  
1.1%
None
  
1.0%
Others
  
0.5%
Around 98% of the population are Muslims. 92% of the Muslims are Shia Muslims and 6% Sunni Muslims, and the Republic of Azerbaijan has the second highest Shia population percentage in the world. In a 2006–2008 Gallup poll, only 21% of respondents from Azerbaijan stated that religion is an important part of their daily lives. This makes Azerbaijan the least religious Muslim-majority country in the world
Education
A relatively high percentage of Azerbaijanis have obtained some form of higher education, most notably in scientific and technical subjects. In the Soviet era, literacy and average education levels rose dramatically from their very low starting point, despite two changes in the standard alphabet, from Perso-Arabic script to Latin in the 1920s and from Roman to Cyrillic in the 1930s. According to Soviet data, 100 percent of males and females (ages nine to forty-nine) were literate in 1970. According to the United Nations Development Program Report 2009, the literacy rate in Azerbaijan is 99.5 percent.
Since independence, one of the first laws that Azerbaijan's Parliament passed to disassociate itself from the Soviet Union was to adopt a modified-Latin alphabet to replace Cyrillic. Other than that the Azerbaijani system has undergone little structural change. Initial alterations have included the reestablishment of religious education (banned during the Soviet period) and curriculum changes that have reemphasized the use of the Azerbaijani language and have eliminated ideological content.
Cuisine
The traditional cuisine is famous for an abundance of vegetables and greens used seasonally in the dishes. Fresh herbs, including mint, cilantro (coriander), dill, basil, parsley, tarragon, leeks, chives, thyme, marjoram, green onion, and watercress, are very popular and often accompany main dishes on the table. Climatic diversity and fertility of the land are reflected in the national dishes, which are based on fish from the Caspian Sea, local meat (mainly mutton and beef), and an abundance of seasonal vegetables and greens. Saffron-rice plov is the flagship food in Azerbaijan and black tea is the national beverage. Azerbaijanis often use traditional armudu (pear-shaped) glass as they have very strong tea culture. Popular traditional dishes include bozbash (lamb soup that exists in several regional varieties with the addition of different vegetables), qutab (fried turnover with a filling of greens or minced meat) and dushbara (sort of dumplings of dough filled with ground meat and flavor).
Architecture
Azerbaijani architecture typically combines elements of East and West. Azerbaijiani architecture has heavy influences from Armenian architecture. Many ancient architectural treasures such as the Maiden Tower and Palace of the Shirvanshahs in the Walled City of Baku survive in modern Azerbaijan. Entries submitted on the UNESCO World Heritage tentative list include the Ateshgah of Baku, Momine Khatun Mausoleum, Hirkan National Park, Binegadi National Park, Lökbatan Mud Volcano, Baku Stage Mountain, Caspian Shore Defensive Constructions, Shusha National Reserve, Ordubad National Reserve and the Palace of Shaki Khans.
The task for modern Azerbaijani architecture is diverse application of modern aesthetics, the search for an architect's own artistic style and inclusion of the existing historico-cultural environment. Major projects such as Heydar Aliyev Cultural Center, Flame Towers, Baku Crystal Hall, Baku White City and SOCAR Tower have transformed the country's skyline and promotes its contemporary identity.
Cinema
The film industry in Azerbaijan dates back to 1898. In fact, Azerbaijan was among the first countries involved in cinematography. Therefore, it's not surprising that this apparatus soon showed up in Baku – at the start of the 20th century, this bay town on the Caspian was producing more than 50 percent of the world's supply of oil. Just like today, the oil industry attracted foreigners eager to invest and to work. In 1919, during the Azerbaijan Democratic Republic, a documentary The Celebration of the Anniversary of Azerbaijani Independence was filmed on Azerbaijan's independence day, 28 May, and premiered in June 1919 at several theatres in Baku.
In 1991, after Azerbaijan gained its independence from the Soviet Union, the first Baku International Film Festival East-West was held in Baku. In December 2000, the former President of Azerbaijan, Heydar Aliyev, signed a decree proclaiming 2 August to be the professional holiday of filmmakers of Azerbaijan. Today Azerbaijani filmmakers are again dealing with issues similar to those faced by cinematographers prior to the establishment of the Soviet Union in 1920. Once again, both choice of content and sponsorship of films are largely left up to the initiative of the filmmaker.
Media and media freedom
There are three state-owned television channels: AzTV, Idman TV and Medeniyyet TV. One public channel and 6 private channels: İctimai Television, ANS TV, Space TV, Lider TV, Azad Azerbaijan TV, Xazar TV and Region TV.
Print and broadcast media in Azerbaijan are almost wholly under control of the ruling Aliyev family, eventually through friendly intermediaries. Ownership opacity is backed by law. Azerbaijan hosts 9 national TV stations (of which a public service broadcaster and 3 more state-run channels), over 12 regional TV stations, 25 radio channels, over 30 daily newspapers. Opposition media manages to work on the perpetual brink of survival.
Human rights in Azerbaijan
The Constitution of Azerbaijan claims to guarantee freedom of speech, but this is denied in practice. After several years of decline in press and media freedom, in 2014 the media environment in Azerbaijan deteriorated fast under a governmental campaign to silence any opposition and criticism, even while the country led the Committee of Ministers of the Council of Europe (May–November 2014). Spurious legal charges and impunity in violence against journalists have remained the norm. All foreign broadcasts are banned in the country.
According to the 2013 Freedom House Freedom of the Press report, Azerbaijan's press freedom status is "not free," and Azerbaijan ranks 177th out of 196 countries.
BBC, Radio Free Europe/Radio Liberty and Voice of America are banned in Azerbaijan.
During the last few years, three journalists were killed and several prosecuted in trials described as unfair by international human rights organizations. Azerbaijan has the biggest number of journalists imprisoned in Europe and Central Asia in 2015, according to the Committee to Protect Journalists, and is the 5th most censored country in the world, ahead of Iran and China.
A report by an Amnesty International researcher in October 2015 points to '…the severe deterioration of human rights in Azerbaijan over the past few years. Sadly Azerbaijan has been allowed to get away with unprecedented levels of repression and in the process almost wipe out its civil society'. Amnesty's 2015/16 annual report on the country stated ' … persecution of political dissent continued. Human rights organizations remained unable to resume their work. At least 18 prisoners of conscience remained in detention at the end of the year. Reprisals against independent journalists and activists persisted both in the country and abroad, while their family members also faced harassment and arrests. International human rights monitors were barred and expelled from the country. Reports of torture and other ill-treatment persisted.'
Sports
Freestyle wrestling has been traditionally regarded as Azerbaijan's national sport, in which Azerbaijan won up to fourteen medals, including four golds since joining the National Olympic Committee. Currently, the most popular sports include football and wrestling.
Football is the most popular sport in Azerbaijan, and the Association of Football Federations of Azerbaijan with 9,122 registered players, is the largest sporting association in the country. The national football team of Azerbaijan demonstrates relatively low performance in the international arena compared to the nation football clubs. Futsal is another popular sport in Azerbaijan. The Azerbaijan national futsal team reached fourth place in the 2010 UEFA Futsal Championship, while domestic club Araz Naxçivan clinched bronze medals at the 2009–10 UEFA Futsal Cup and 2013–14 UEFA Futsal Cup.
Backgammon also plays a major role in Azerbaijani culture. The game is very popular in Azerbaijan and is widely played among the local public. There are also different variations of backgammon developed and analyzed by Azerbaijani experts.
Azerbaijan is one of the leading volleyball countries in the world and its Azerbaijan Women's Volleyball Super League is one of strongest women leagues in world. Its women's national team came fourth at the 2005 European Championship. Azerbaijan has a Formula One race-track and country hosted its first Formula One Grand Prix on 19 June 2016.
That's all folks! Official end of the RLR – Randy Lewis Racing Trackchaser Report