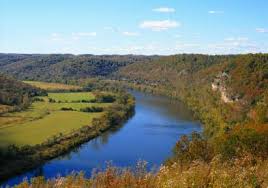 Greetings from Locust Grove, Arkansas
.
.
From the travels and adventures of the "World's #1 Trackchaser"
 .
.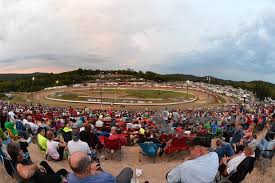 Batesville Speedway –  Track #325
Highlights
My second ever Arkansas track visit – 1998.
I didn't begin writing my famous Trackchaser Reports until about track #430.  With the Batesville Speedway being track #325 (nearly 2,000 tracks ago as this is written!) my memory is pretty murky on this one.  I do know that Randy Zimmerman in car #Z328 was the feature winner.  My limited notes tell me this was an excellent track and that I received a free t-shirt for the "longest tow" for a fan!
The Batesville Speedway is actually located in Locust Grove, Arkansas.  Locust Grove is an unincorporated community in Independence County, Arkansas, United States. Locust Grove is located at the junction of Arkansas Highway 25, Arkansas Highway 14, and Arkansas Highway 230 6.5 miles west-southwest of Batesville.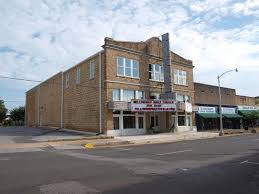 Batesville, Arkansas is a small town of only about 10,000 people.  The town is located in the middle of the Ozark Mountains.  The Batesville Speedway was the only track I saw on this particular weekend in late March, 1998.  I can't recall where I was coming from or exactly why a California resident would be out in such a rural place for just one track visit.  However, I remember very clearly the winding narrow roads that would get me to the Batesville track both coming and going.  I can't ever recall driving on such roads for so long.  Considering that track visit was nearly 20 years ago the memory of those roads is still vividly etched in my mind.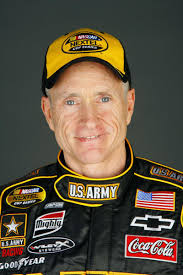 Race fans will surely know that NASCAR's Mark Marin, now a Hall of Fame member with NASCAR, calls Batesville his home.  I saw Mark race many many times in the ASA series.  I remember when he was called the "kid" and won the famous Rockford Nationals at the Rockford Speedway in Illinois…..at the age of sixteen.  Mark isn't the only famous person to come from Batesville.  Major league baseball player Rick Monday and and Charlie Strong, former University of Texas football coach, are Batesville natives.
I found this article from the Three Rivers Edition at Arkansasonline.com.  It gives a nice history of the famous Batesville Speedway.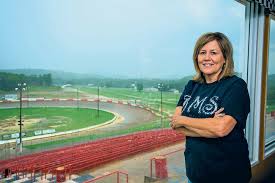 Racing roots run deep at Batesville Motor Speedway
LOCUST GROVE — On the way into Batesville from U.S. 167, drivers pass a sign that reads, "Home of NASCAR Great Mark Martin." The sign, which welcomes residents and tourists, is a clue to how prominent racing is in Independence County.
The Batesville Motor Speedway, a staple of the city, got its start in 1971 when Dicky Lewis brought the track to life as the Independence County Speedway, said Connie Starr, co-owner of the track.
The current track is much larger than the original Independence County Speedway.
Though the track itself has changed and its owners have come and gone over the years, one thing remains: the love of the sport of racing.
"It's just like football or basketball," Connie said. "If you know someone racing, you go watch the race. [Racing] is like a small community, and races are like a family reunion."
Racing roots run deep in Starr's family.
"My family has always been involved in racing," she said.
Although her father was a farmer, she said, her brother built race cars and was on Martin's original dirt crew.
"Both of my sisters married race-car drivers," Connie said.
Racing has played such a large part in her life. In fact, it was at the races where she — like her sisters — met her husband.
"We met at a racetrack in Pocahontas," Connie said.
Mooney Starr, co-owner of the Batesville Motor Speedway, grew up racing cars in Paragould and Pocahontas and always enjoyed it.
He also manages all of the Mark Martin Ford Dealerships across the state. He said he enjoys owning the racetrack, along with working with the car dealerships.
"You've got to love what you do," Mooney said.
During the 18 years Mooney and Connie have owned the track , they've seen it go through many changes.
"Originally, it was a one-fourth-mile track," Connie Starr said. "It's now a three-eighths-mile clay oval [track]."
The track expansion occurred in 1991 before the Starrs owned the speedway, and they have subsequently made improvements to the track's facilities.
"Before, it had white wooden bleachers," Connie said. "We started pouring concrete [for the grandstands], and we got chairs from [the Atlanta-Fulton County Stadium]."
The speedway seats approximately 4,000 people in the grandstands, Connie said.
March through September marks the racing season at the Batesville Motor Speedway, and both Connie and Mooney said the track brings increased revenue to the city of Batesville.
"It's the No. 1 tourist attraction in this area," Mooney said.
The Topless 100 race, which was held Saturday, is the speedway's largest of the season. In this race, the roofs of race cars are removed so fans can watch the drivers as they speed around the oval.
This race has proven to bring money into the community, with racegoers booking hotel rooms and spending money at gas stations and restaurants in the area.
"It has a great economic impact," Mooney said.
You might have remembrances about the Batesville Speedway.  If so, please feel free to share in the comments section below.  If you have any photos from back in the day, send them to me at Ranlay@yahoo.com.  I'll try to include them here.