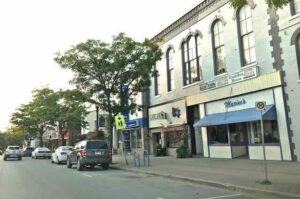 Greetings from Beaverton, Ontario
.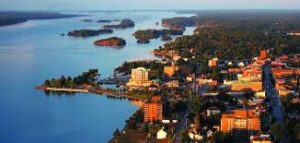 and then Brockville, Ontario
.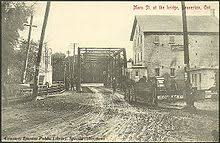 and back to Beaverton, Ontario!
.
.
From the travels and adventures of the 
"World's #1 Trackchaser"
.
.
Beaverton Fairgrounds
Dirt oval
Lifetime Track #2,373
.
.
Augusta Motorsports Park
Dirt road course
Lifetime Track #2,374
.
.
Beaverton Fairgrounds
Dirt figure 8
Lifetime Track #2,375
The EventVideo PlusPhotos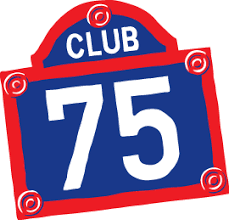 THE EVENT
I have had the opportunity to follow my trackchasing hobby all over the world. As this is written I have seen racing in 75 countries. My lifetime track total exceeds 2,300. Each and every year I will trackchase in 25-30 states.
At track #1,040 I moved into the "World's #1 Trackchasing" spot. Here's the funny thing about that. I was perfectly content to remain in about seventh place in the worldwide trackchasing standings. Then I had rotator cuff surgery, which knocked me out of golf for about six months. With no golf and time on my hands I turned up my trackchasing by a notch or two. I discovered I liked MORE trackchasing and LESS golf. It didn't take all that long to move up to the top of the world trackchasing standings at that point.
I've seen quite a bit of racing in Canada. As this is written I hold the #1 trackchasing rank in British Columbia, Alberta and Prince Edward Island. When this weekend wrapped up my lifetime Canadian track total stood at 145. I love visiting our northern neighbors. Frankly, I don't really consider Canada a foreign country with the exception of the Quebec provinces.
My hobby is not only about racing. Trackchasing for me centers around three things. The racing part is pretty obvious. However of equal importance is the logistics of trackchasing and the opportunity to see the world.
I live in Southern California. The vast majority of tracks are located in the Midwest and East. It takes a good deal of logistical planning to get from where I live to where the tracks are. For the past 15 years I have traveled about 175 nights each and every year. Surprisingly to some, more than half of those overnights were not part of trackchasing.
Then there's the travel just for the fun of seeing new things. You won't want to miss my "Trackchasing Tourist Attractions" page or my "Sports Spectating Resume" page on my website at www.randylewis.org. That will give you some understanding on how important seeing the world is with my hobby.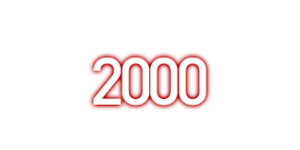 Today's adventure was one more of the 2,000 trips that have taken me up, down and around the long and dusty trackchasing trail. If you would like to see where I've been and experience those adventures here's the link:
If you've got a question, comment or whatever please leave it at the bottom of this report.  It's very easy to do.  Or you can visit me on Facebook.  Thanks!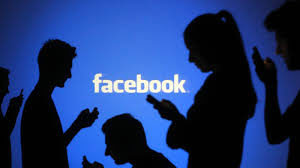 FOREWORD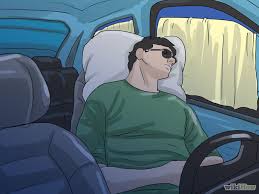 Last night I slept in my car for five hours somewhere in the Cascade mountain range along Interstate 90 in Washington state. The temperature got a bit chilly. Nevertheless, I hung in there.
THURSDAY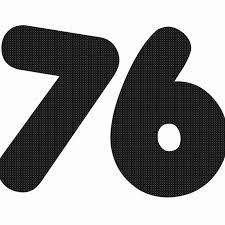 Today is a geographical relocation day for me. It's not the relocation day that I expected though. I was hoping to be flying toward trackchasing country #76 today. However, the race organizers canceled their race at the last minute.
That being the case I "rerouted" myself for a domestic trackchasing trip. "Domestic" to me means the U.S. and Canada. I'll get quite a few more tracks this weekend than I would have had I gone abroad. However, at this point in life (this weekend!) getting more tracks was not the objective. Adding a new trackchasing country would be.
I was at the SeaTac International Airport this morning. I had feelers out in about 10 different cities for the best trackchasing locations. My rough geographical target zone included the boundary points of Detroit, Boston, Nashville and Washington D.C. In the end, the Dulles International Airport in Washington D.C. won out. People would be shocked and amazed at how both flexible and tentative my trackchasing plans are.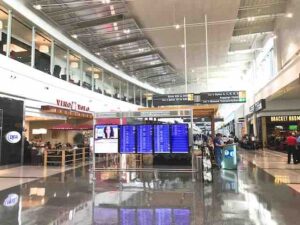 I landed in D.C. at about 4 p.m. after sitting in the middle seat and not getting up for nearly 5 hours. The elderly woman next to me elbowed me in the side about every 15 seconds, for the entire flight, as she played some number game on her Kindle. I was about ready to punch her out but luckily (for her) the plane touched down on the runway just as I was raring back. 
What I got off the plane I headed to the nearest bathroom. After that urgent need was handled I found an open seat in the terminal. I had work to do. I needed to get a hotel for this evening. I used Priceline.com to do that. In no time I had a reservation in Pittsburgh at the Courtyard by Marriott hotel. I paid less than half the normal price. I also extended my rental car contract by a single day. You'll learn more about that later.
I will be renting a car from Avis this weekend. Their bid came in about $75 lower than National. I rent cars from National usually. My status with them to insures I get my pick of the very best cars they have.
The selection at Avis for me is not as good as it is with National. However, they do give me their better cars. When I landed my name was listed on a special signboard. My car was already sitting in that space.
It's very important for me to be as comfortable as possible on these trips. It really is the little things that can add up to a comfortable trackchasing adventure. I've been doing this for a while. My business travel began at the age of 23. I've flown on a commercial airplane pretty much every weekend since then. I think I've gotten pretty good at this travel thing.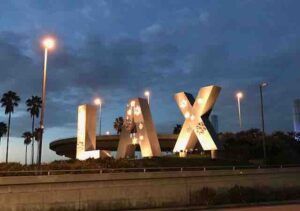 I've got a special parking garage that allows me to park for far less than half of others leaving their car at LAX. Although I could take a shuttle to the airline terminal I choose to walk about one mile. This helps me meet my daily exercise goals.
At the airport I breeze through airline security using my TSA PreCheck membership. I'm usually at the airport early. On almost every trip I will stop by the private Alaska Lounge for some food and drink. Once on the airplane I am frequently in the premium cabin. That means free drinks and movies.
Once I land I'll make a hotel reservation with Priceline.com. Most of the time I'll get a Marriott or Sheraton type property for 40-60% off the hotel's best online price. Then I'll pick up a premium rental car at the price of a mid-sized car. National will provide free one-way rentals based upon my usage with them. Yep. I've pretty well got this travel thing "figured".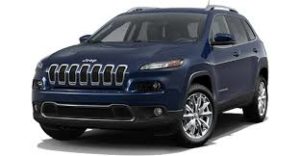 Today Avis had a Jeep Cherokee waiting for me. I have nothing against anyone who owns a Jeep Cherokee. Nevertheless, there was no way I was going to drive something like that for more than 2,000 miles over the next six or seven days. I went into the VIP office to see what can be done about this problem.
I suggested the agent give me the Chrysler 300 that was sitting just outside. The agent informed me that at Avis this was a luxury car. At National I routinely get Chrysler 300s. Sadly, I don't have that kind of "juice" with Avis.
The Avis agent could give me a Ford Fusion, Chevy Impala or Volkswagen Passat. He told me the VW auto was the best of the three by far. I didn't have much experience with the Passat. I'm not a big fan of domestic cars. I decided to give the Passat a try. I would come to find out that was a very wise decision.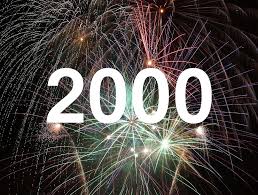 It was going to be nearly a ten-hour drive from the Washington Dulles airport up to Friday night's racing location in Beaverton, Ontario, Canada. I would get a few hours of driving in tonight and finish up tomorrow. Returning my car to Washington D.C. on the backend of my travel plan would work pretty well. In the meantime, I fully expect to drive my rental car more than 2,000 miles. I've done that several times this year already.
I just got off about four months of eating a strict low-carb diet plan. I lost a nice amount of weight and didn't mind not eating bread, pasta and desserts. However, at the same time, I very much enjoy those foods. I can already feel my waistline expanding!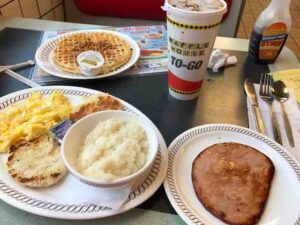 Tonight, as I drove up Interstate 81, I was looking for the yellow and black sign that signifies a Waffle House. I found one and was soon enjoying their All- American breakfast of waffles, scrambled eggs, grits, a biscuit, city ham and a Diet Coke with cherry flavoring. This is one of the best meals I've had in a long time primarily because I haven't eaten in a Waffle House in about six months!
From there I drove through the evening on the Pennsylvania Turnpike. I will be resting tonight in Pittsburgh before I head off to Ontario, Canada tomorrow.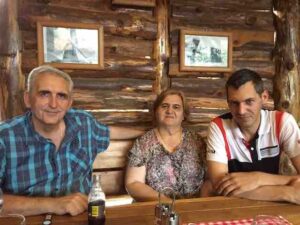 I spent much of the evening chatting with one friend in Bosnia and Herzegovina and another in Macedonia. They were on the lookout for future trackchasing countries to add to my resume. How could anyone call themselves the World's #1 Trackchaser if they hadn't seen races in more places around the world than everyone else?
FRIDAY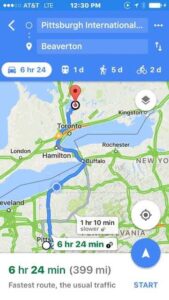 I woke up this morning in the Pittsburgh suburb of Coraopolis, Pennsylvania. I stayed overnight at the Courtyard by Marriott hotel. I paid the grand sum of $50 for my room. A regular room was going for about $150 U.S. I can't thank Priceline.com a long-time trackchasing sponsor enough.
In all of my years of trackchasing I could never recall having so many conversations with race promoters and knowledgeable fans about upcoming events. I attribute that to one simple fact. I've seen racing at virtually every Eldora, Knoxville, Oxford Plains and Perris Auto Speedway type track. All of those places race on a regularly scheduled basis. They stick to their schedules. You can count on them to race when they say they're going to race.
Now I am exploring racing at locations where I have to actually confirm in advance that the race format itself will count in my trackchasing hobby. Some of these racing locations are in the U.S. and several are located in foreign countries. The race dates and tracks are not quite as reliable or easy to contact as Eldora Speedway. However, I have more advanced communication tools that I've ever in my life. It makes the whole idea of confirming these race dates very exciting and challenging.
After sleeping in my car in Washington state on Wednesday night, my hotel room felt good. I had planned on a power walk this morning. But, I just couldn't get myself out of bed and motivated to do it. My goal for each month is 21 power walking activities. I factored in what I've already done this month and what I expect to do for the rest of the month and went back to sleep!
As I left Pittsburgh and headed up to Ontario, Canada I was reminded that Pittsburgh has the worst road system in the United States. Waze, my GPS program, was doing its best with this convoluted surface street/freeway system. I would never want to attempt to drive in and around Pittsburgh, although I have, without a more than competent GPS system, which Waze is.
I was getting calls and messages from all over the world this morning. It made the three-hour drive up to the Canadian border go much faster. The weather was going to be perfect. No worries there.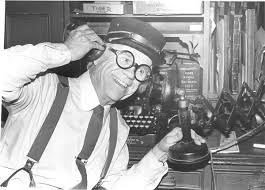 I had a good discussion with Stu Talsma from the Ontario Off-Road Racing Association. I've never seen any of their events. Late last night I discovered they had a race scheduled for this weekend in Brockville, Ontario, Canada. The ORRA would be a last-minute addition to my weekend trackchasing schedule.
My initial plan was to go down to Dornsife, Pennsylvania for the Line Mountain UTV racing. In order to do that I would have had to drive overnight to get there. I'm glad I was able to talk to their promoter T.J. about their race events.
During the course of our conversation T.J. informed me that for the last two years and maybe three they have been starting their UTV races one competitor at a time at one-minute intervals or so. At the same time I know some trackchasers have been counting events from this organization during that timeframe.
I will be the first to tell you that not every promoter can perfectly describe what happens with their racing organization as it relates to trackchasing countability. However, I will also tell you this. T.J. seemed very squared away and quite certain of the starting procedures for the Line Mountain UTV races.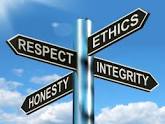 What does that mean? If T.J. is correct with his statement that for the last two or maybe three years his UTV races have not been "trackchasing countable" because of the starting procedure…. then some trackchasers have been erroneously counting their trackchasing visits at Line Mountain. I'm just saying.
I go out of my way to adhere to trackchasing rules. Yes, I will approach the gray line of the rulebook. As a matter fact when I have approached the "gray line" in the past the trackchasing rules makers who rule the hobby's political hierarchy have gotten together to make sure that I never could do that again.
How did they do that? When they saw me approaching a gray line and counting a track they didn't want counted they quickly got together and enacted a new rule. This moved the gray line just a little bit so that no one in the future, including me, could ever approach that particular gray line in the fashion that I had just done. It was nice to know that I was making such an impact on trackchasing rules without ever casting a vote!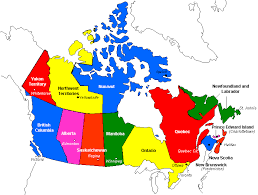 I've seen 145 tracks in Canada. I live in Southern California. Virtually every one of my Canada visits that I have ever made has been via airplane. I think that's quite a few tracks from the north considering where I start each trip.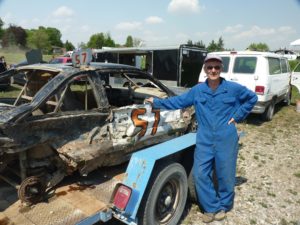 A good share of those Canadian tracks have been Thrill Show Productions demolition derby/figure 8/demo cross events in Ontario, Canada. I love those boys from Thrill Show Productions. As a matter of fact my one and only all-time favorite figure 8 driver races in that group. His name is Peter Becker.
For this weekend I would be attending the shows promoted by a new demolition derby group, new for me anyway, Impact Motorsports. I talked with their promoter Greg. He confirmed that they would be racing on an oval track tonight at the Beaverton Fairgrounds. Then they would have figure 8 racing the next night at the same fairgrounds.
One might conclude that it would be pretty easy pickins' to see a Friday night democross (oval) show and then a Saturday night figure 8 show at the very same fairgrounds. However, in between those two tracks I would need to make a seven-hour round-trip drive over to Brockville, Ontario to see the Ontario Offroad Racing Association event on Saturday afternoon. It all comes with the territory and I love it.

Today I crossed into Canada via the Peace Bridge in Buffalo, New York. I really wanted to stop for some buffalo wings. I wouldn't be stop at the Anchor Bar and Grill where buffalo wings are alleged to have been invented. Rather I will either stop at Nine-Eleven or the Hop Inn for wings. I know people in Buffalo.
There was very little wait time at the border. I pulled into one lane as about the tenth car in line. I was in the midst of talking with T.J. from Line Mountain Motorsports when my turn came to talk with the Canadian border agent. As a matter fact T.J. hung on the line while I answered two or three questions at the border crossing. I was in Canada now.
My cell phone plan is with AT&T. I'm part of a family plan at a rate so low that if I told you it would make you feel bad for the rest of the day. My AT&T cellular plan includes full capability and unlimited data when traveling in both Canada and Mexico. I remember the days when I would go up to Canada and have very limited use of my cell phone. I'm glad we're past that point.
THE RACING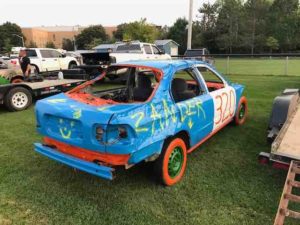 Beaverton Fairgrounds (democross) – Beaverton, Ontario, Canada
Tonight's democross racing was being organized by Impact motorsports. I talked with Greg Johnson, the owner of Impact earlier this afternoon. He gave me all the particulars for tonight's Show. Then he graciously offered me a pit pass for the evening. I appreciated his generosity.
I pulled into the small town of Beaverton at about 6:30 p.m. Beaverton is a small town of about 2,800 people. Foster Hewitt the NHL broadcaster is from here.  O.K., I've never heard of Foster Hewitt but he's from Beaverton!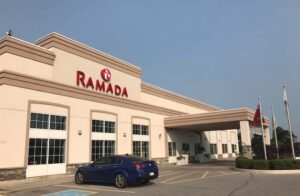 The show was scheduled to begin at 7 p.m. I had just enough time to make myself a hotel reservation for the evening. Inside my rental car I used my cellphone tethering feature. This allows me to utilize my cell phone as a Wi-Fi tower. I quickly had a reservation at the Ramada Hotel in Trenton, Ontario. Yes, it's as simple as that sometimes.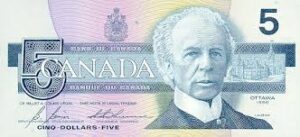 Right now one dollar of Canadian currency can be purchased for about $0.82 in U.S. currency. That means that everything I buy in Canada will actually be priced at nearly 20% less in U.S. dollars.
Despite the currency advantage that we seem to have I always feel like things in Canada are just a little bit more expensive compared to what they are in the states. Fuel, restaurants and hotels are more expensive in Canada, for what they are, than at home.
I think of the U.S. as having the best standard of living of virtually any country in the world. That's why I always find it hard to believe that other country's economies can make their goods and services more expensive to their local residents on a comparable currency basis to what things cost in the USA. Make sense? I must be missing something in the world of currency exchange and cost of worldwide goods.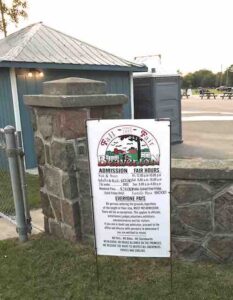 Tonight I paid two dollars to park in a farm field. Then I paid eight dollars to get into the fair itself. Finally I was given a pit pass by Impact motorsports. I'm not sure what pit passes were selling for tonight.
Once I entered the fairgrounds I made a beeline to the pit area. I introduced myself to promoter Greg Johnson. He was nice guy and made sure that his staff took care of me.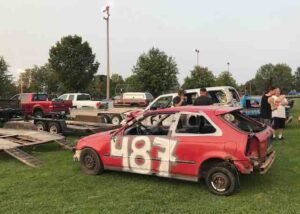 Next up I took a tour of the pit area. Tonight's entire show would focus on democross. During the racing program the announcer told the crowd that democross was a combination of NASCAR and demolition derby. I had never thought about it that way.
I had a chance to attend the drivers meeting. That's always a good thing. Greg told the drivers that democross racing is NOT demolition derby. Anyone who acted as if it was would be black-flagged.
The program would begin with a youth heat for drivers aged 14-16. There were only two entries in that division. Then they went forward with five heat races for five cars each racing for 10 laps in the adult class.
The five winners of the heat races would transfer to the feature race. The drivers who finished in second place went to the "B" feature. At the end of the night there would be a couple of "free for all" races. These events looked like a race to begin with but in reality it was a "last driver standing" being the winner. That made it a demolition derby competition.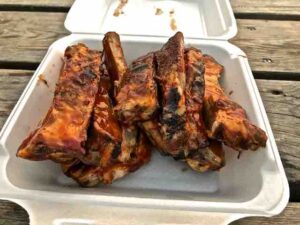 Just before the races began I made a quick dash over to where the food vendors were selling their goods. Soon I was walking away with a full slab of ribs lathered in honey garlic sauce. The ribs and a bottle of water cost me $13 Canadian. I used to eat ribs a lot. Not so much anymore. Tonight's offering was acceptable but nothing really great. As you might have guessed they were messy!
The Beaverton Fall Fair was small. They didn't have any carnival rides of any sort. However, like virtually every Canadian county fair I have ever attended they did have a huge building that was home to the local hockey team. Tonight commercial vendors were offering up their wares inside the arena. Hockey won't be far off for these people.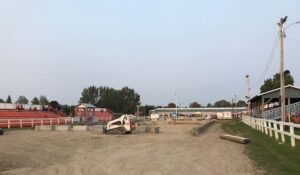 I stood in virtually every corner of the demolition derby ring that housed the extra small dirt oval racetrack.   The races all began with a standing start. Tonight's racing arena was one of the most dimly lit that I've seen, or didn't see, in a long time.
The drivers were hard on the gas with lots of spinning, crashing and banging to entertain the crowd but not to draw the ire of the race promotion team. You won't want to miss my videos and photos from the Beaverton Fair.
During a break in the action Greg came over to talk for a while. He was quite an interesting guy. I asked him how long he had been doing the race promotion business. He told me he been in it for about 20 years. He had driven in demolition derby for about 10 years before that.
What made Greg's story extra special was the background he had with promoting races. I never would have guessed. He had been invited to come to both Los Angeles and San Diego to run demolition derby and monster truck shows. He and his staff had even gone to Alaska on a 15-day trip where they were hired for their demolition derby promotional skills.

I was really surprised and appreciative of Greg's background when he told me that he had been hired to run a monster truck show in Tel Aviv, Israel. I've never been to Israel. I had no idea they had monster truck shows there. He told me it was quite the experience when he went there about 12 years ago.
I'll be back to the Beaverton fair tomorrow night for their figure 8 racing. Greg told me he'd be at another show running their demolition derby in a different part of Ontario tomorrow night. Greg's wife would be in charge of the Beaverton figure 8 promotion.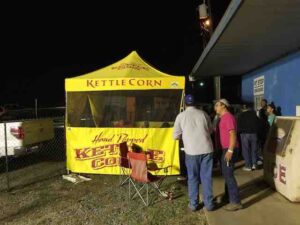 When the last races had wrapped up I went over and bought a package of kettle corn for five dollars Canadian. Most things in Canada are expensive but their kettle corn was far less than what I would pay in the U.S.
I soon found myself in a conversation with the husband and wife team that ran the kettle corn concession. I learned that for every 2 cups of popcorn a full cup of sugar is added. Yes, that's a lot of sugar.
They were interested in what I told him about my trackchasing hobby. Most people are. I gave them one of my business cards in hopes that they will go on my website just to see what it is that I do. I'm sure they will. I'll look for them tomorrow night to see how their kettle corn sales went.
There was one other thing of note that was somewhat unusual tonight at the Beaverton Fair. For several minutes I just about got taken away by mosquitoes. When I mentioned that to the track promoter he told me that he had not been bothered once tonight. As Carol always says, "mosquitoes love you".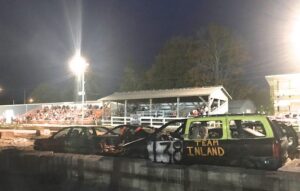 Good evening from Beaverton, Ontario, Canada
SATURDAY
I woke up this morning at the Ramada hotel in Trenton, Ontario, Canada. This is the last week of the official summer season although by my calculations September, October and November are fall. In Canada the leaves are beginning to turn. In another couple of weeks I suspect they may be in full fall foliage.
The weather forecast all the way through next Wednesday when I will see my last track on this trip is rain free. This area of the country can be problematic with poor weather. I'm lucky I caught such a beautiful weather time frame. I took advantage of this with a morning power walk.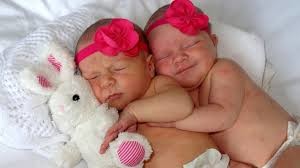 Today I'm going to get a "day/night" trackchasing double. That simply means I will be seeing two different tracks in a single day. One race will be seen in the afternoon, the other location race in the evening. Yes, trackchasing is a simple endeavor.
I'll begin the day by driving out to Brockville, Ontario. I'll be seeing some dirt off-road racing at the Augusta Motorsports Park. Then I'll drive back to the Beaverton Fairgrounds to catch their figure 8 racing tonight. Finally I will complete my eight hours of driving for the day with a trip down to Buffalo, New York. I have a Priceline generated Town Suites by Marriott hotel waiting for me there. Yes, it will be a full day. 
I have a hard time passing up Tim Horton's when I visit Canada. If I'm in a low-carb phase I could do it but I have no chance when I'm craving carbs like I was today.
I stopped in for a bacon and egg McMuffin type sandwich, a honey cruller, two maple dips and a chocolate dip. By the time I got to my first trackchasing stop all of those low-cal items had been consumed! For me Tim Horton's is the Waffle House of Canada.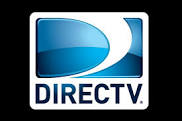 As I drove along Highway 401 East I used my DirectTV smartphone app to remotely record the UCLA football game against the Memphis Tigers in Tennessee. I'll watch it when I have time after I get home.
I also spent a lot of time on the road during this trip listening to my podcasts. I have about 10 favorites so the variety is good. It's nice to have my phone hooked up into the audio system of the car as well. That makes the sound so much better.
I pulled into the Augusta Motorsports Park at about 12:30 p.m. This was after I had successfully completed a police roadblock about 5 miles south of the track. They were looking for drivers who had been drinking.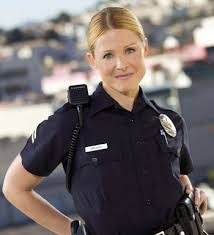 Of course I had not been drinking, especially at noon. However, the female policewoman poked her head inside my driver side window. She noticed my phone sitting on my lap. She said, "You're not using that are you?". "Only for GPS", I cleverly responded. She reminded me that I could get a phone holder and place it on the dash so I wouldn't have to look down at my phone. She even gave me a price tip by saying, "They only cost about $20". I nodded and drove on.
THE RACING
Augusta Motorsports Park – Brockville, Ontario, Canada
After spending $25 Canadian to gain entrance to the Augusta Motorsports Park I thought to myself, "I don't have that 20 bucks for a phone holder now. I guess I'll have to pass on that idea." Twenty-five Canadian dollars was about 20 bucks U.S. I thought that was a little rich for this type of event but what choice did I have?
There was a lot of activity going on at the facility today. I was mainly focused on the off-road racing. They also had sand drags, mud bog racing and a tractor pull.
The Ontario Off-road Racing Association competes at two tracks with six or seven race dates each season. In addition to the Augusta facility they also race at the Toronto Motorsports Park. I haven't been there yet.
Today my timing was exquisite. I had been told the racing would begin at 1 p.m. In point of fact I think the first race of the day went off about 10 minutes earlier than that and only five or 10 minutes after I had gotten settled.
The OORA has four classes that count according to trackchasing rules. There are a couple of classes of dune buggy racers and two classes of trucks that meet trackchasing requirements.
Car counts were definitely on the skinny side, real skinny. Each of the buggy classes started three racers. One truck class had just one competitor. The other had three.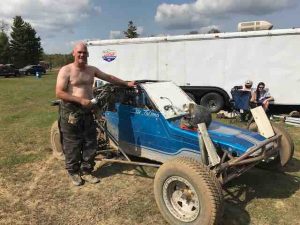 My contact from OORA was Stu Talsma. I spent several minutes yesterday talking to Stu on the phone. He was most helpful in giving me information that would make my visit today a complete one.
The first person I looked up at the track today was Stu. He was a busy guy. He was racing a buggy in each of the two buggy classes.
Today each class would race a heat race and a main event. I'm lucky I caught the heat races because there was a significant time lag on a very warm day between the heat races and the main events.
I spent quite a bit of time with Stu in the pit area talking about the state of auto racing, especially the off-road variety, in Ontario. Stu and his group had raced with monster trucks during the winter on occasion. They've been trying to get more racing competitors to join them but it's an uphill battle.
There is one thing I see over and over again when I meet and/or observe racers. No matter what the class from the lowest four-cylinder junk car to the most sophisticated form of racing anywhere in the world. It's that everyone is serious about his or her competition. They prepare their racer the best they can with the funds that they have available. They go out and try to do the very best they can to win races. That being the case I am never critical of any race and class anywhere that I see.
Later in our conversation one of the other racers, Gavin came by to say hello. Gavin had won his heat race when OORA president Jeff Zoskey lost his left front tire while traveling down the backstretch?
Track configurations, by definition are either classified as a road course, an oval or a figure 8 track. Any track that requires a driver to turn the wheel both left and right to navigate the layout is a road course. Any track that crosses over itself but not at an elevation is a figure 8 course. I guess any track that doesn't fall into the first two categories is an oval!
I'm going to take a wild guess and say that today's dirt "oval" was about three quarters of a mile in length possibly a little bit longer. Most traditional ovals have four turns. In the U.S. the driver turns left in most cases. It seem like today's track had about eight left turns but no right turns. That's what made it an oval!
You won't want to miss my video from today. It will give you the lay of the land from the Augusta Motorsports Park. You'll get a glimpse of what the racers in the Ontario Off-road Racing Association looked like. I know these guys would like to have two or three times the number of competitors they currently have. Maybe in the future they will.
It looked as if the main events were going to have even fewer competitors than those that had competed in the heat races. The president's car was disabled with some broken suspension parts. Remember he lost his left front wheel but continued on in his heat race. Stu's car had issues as well. He had two flat tires on one of those machines and only one good tire as a replacement. Only 10 cars/trucks had competed in the heat races. It looked as if there would be eight or fewer cars/trucks competing of the four main events.
After enjoying my conversation with the key players from the group I spent some time scouting around the facility. I went over to where quite a few people were hanging out at the mud bogs. This looked like it had the makings of a very wild event.
There were literally lakes of water that looked to be about 3-4 feet deep. All kinds of huge trucks with four-wheel-drive were going through these mud holes. Some had more success than others. Girls in bikinis were riding along. When the truck hit the water the young ladies became mud-soaked. This was all happening at noon. There was a lot of beer drinking going on. I figured that by sundown a lot of these people would be pretty well wasted. The others would create a very lively party until the wee hours of the morning.
Soon the mud drags took a break. The sand drags were taking a siesta as well as the tractor-pulling group. I was told this event attracted some 7,000 people last year. Now because of crackdowns by police in several different areas there were probably no more than 500 people on the grounds.
It was time for me to head back to Beaverton, Ontario. They were having some figure 8 racing that would begin tonight at 7 p.m. It was going to be a 3-1/2 hour drive back to Beaverton. There was no time to dawdle.
On the way out of the track I was again stopped by a police officer for a sobriety check. I didn't know if these frequent stops were the result of my having Pennsylvania license plates or not.
Soon the young police officer was convinced that I was in full control of my mental faculties (my words). We had a nice 10-minute conversation about his experiences with impaired drivers. He told me that it was somewhat surprising how many people he caught driving drunk in the middle of the afternoon. He also said that a driving under the influence charge would cost the offender somewhere around $30,000 Canadian by the time it was all over. I left with the comment that I support the police and appreciate everything that he does to serve and protect.
On the long drive back to Beaverton, against a western setting sun on Highway 401, I listened to the UCLA – Memphis football game on Sirius satellite radio. It was a nail-biter. UCLA scored 45 points. If you want to know who won the game you can Google it.

I am happy to report that my alma mater, the Northern Illinois Huskies, defeated the Nebraska Cornhuskers 21-17 in a game at Lincoln, Nebraska today. That's a huge win for the Huskies. It's nearly as big as when we beat Alabama in Alabama several years ago. I was in Lincoln a couple of years ago to see UCLA have a great comeback win against the Huskers. I will say this about Nebraska football fans. They were most gracious unlike those a$$holes from Arizona, USC and UNLV.
I was making a 359-kilometer drive from Brockville over to Beaverton. That's more than 200 miles. At freeway speed with no stops I had 30 minutes to spare. Any stops I made would have to be strategic and of importance. Otherwise I could possibly miss the 7 p.m. starting tonight time for tonight's figure 8 race.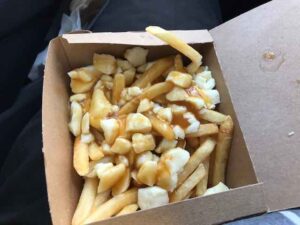 I stopped once for a late lunch visit to McDonald's. I couldn't believe how I hit every red light over a 2-kilometer distance. They were long lights too. Nevertheless, I celebrated my visit to Canada with an order of poutine from Mickey D's. They did a nice job with it.
With most of my rental cars I get about 400 miles to the tank. My Volkswagen Passat was a clear winner in this category. I had driven 550 miles since my last fill up when I was 78 miles from Beaverton. I still had nearly a quarter of a tank left. I really didn't have time to stop for fuel. I figured my Volkswagen could cover least 625 miles for the tankful.
Yes, I hoped I could make it to tonight's race destination without stopping for fuel. If nature called, and it couldn't be avoided, I did have a large McDonald's plastic cup lying on the back floorboard. I think you know what I'm saying.
Just 40 miles from tonight's race location in Beaverton my orange fuel light warning light came on. I had already driven 590 miles on this tank of gas. Could I make it another forty miles? I figured why risk it.
I stopped at a Canadian petrol station and took on 36 liters of fuel. Why 36 liters? I figured that amount would get me across the border into Buffalo, New York later tonight.
I am in Canada frequently. I've seen about 140 racetracks up here. That would likely translate into about 100 trips or so to Canada.
During that time I have noticed that Canadian fuel prices are about 20% higher than what they are in the U.S. On this trip I saw prices as high as $1.19 Canadian per liter. At this afternoon's stop I paid just $1.08 Canadian per liter.
This translated to about $3.39 U.S. per gallon. I had paid about $2.70 U.S. to fill up in Buffalo before crossing the border. By saving $0.70 a gallon on a full load of fuel I, or my heirs, would be about a $12-$14 U.S. richer in the long run. However, for me it was more the principle of the thing that anything else. I like to play the game smartly.
THE RACING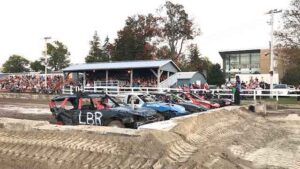 Beaverton Fairgrounds – Beaverton, Ontario, Canada
When I got back on the road after getting some gas I pulled into the Beaverton Fair parking lot at 6:48 p.m. After a 3 1/2 hour drive with a 7 p.m. start time that was cutting it close.
Tonight's racing entertainment would consist of figure 8 races followed by a demolition derby. Greg Johnson, the promoter, told me he had 12 registered cars for the figure 8 part of the show. I figured they might run two or three heat races and then a main event. The entire figure 8 racing could be finished by 7:30 p.m. I could not afford to be late.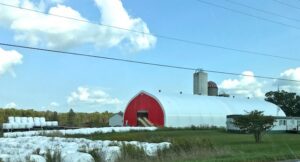 It was a beautiful Saturday evening as I drove through the rural Canadian countryside.  At 6 p.m. it was still 76°. I thought that was pretty warm for the last half of September in Canada. I parked in the same field as I did last night for the same two Canadian dollars. Tonight admission to the fair was $10. Last night it was eight.
The small fair was much more crowded this evening than last. The majority of county fair motorsports fans in North America come for the demolition derby. The demo is still king of the fairs.
I was in time to catch the very last part of the driver's meeting. I also introduced myself to Johnny (above), the track announcer. He had given me a nice mention last night. I wanted to thank him for it. He would go on to tell the crowd about my attendance this evening as well. Jonny was definitely one of the better county fair announcers I've heard this year.
He told me the program would begin with two demolition derby heats for four-cylinder cars. That would be followed by three figure 8 "feature heats". That's what I had come to see.
I watched the demo derby event from ground level. Each one started about a dozen or more cars. These demos were very entertaining with lots of action. The front wheel drive four-cylinder powered cars can get a lot of traction even on a muddy dirt surface.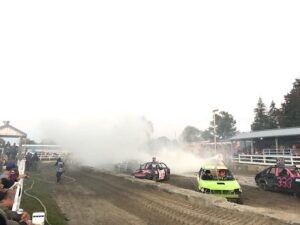 The definite highlight of the demo was a huge fire. It started only a few seconds after the green flag got the event going. It was my understanding that demolition derby cars only carried about one gallon of fuel to avoid fires like I saw tonight.
I can't recall ever seeing such a large fire that was so difficult to put out. At times the flames were well over 10 feet tall. I got a great video of the situation. It took the fire department the better part of 10 minutes to get the fire out. Whenever it looked like it was out it would reignite with flames as high as ever. 
During one of the breaks in the action I struck up a conversation with a fellow next to me. He was originally from England but had been in Canada since he was 10 years old. He was driving a figure 8 car tonight.
He was most impressed with my trackchasing hobby. He "got it" immediately. He quickly latched onto the idea that I was collecting "experiences". I try to emphasize that particular point frequently. I think a lot of people just get stuck on the racing idea and don't understand it's really all about the overall experience.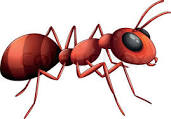 He told me the best way to remember him, when he was out on the track tonight, was simply that he was Mr. "Ant" man. His last name was Cooke. He was driving the car number 843. I cheered hard for him when he appeared for the second of the three figure 8 races.
He asked me for some advice with his driving tonight. This was not because of my extensive first hand figure 8 racing experience. I have none. His query was based on the idea that I have seen racing at more than 300 figure 8 racetracks. I told in the secret to success from what I had seen was avoiding contact. Contact with another car either slowed you down or made you become disabled.
He thought about that for a minute. He told me that his daughter was celebrating her 17th birthday tonight. She was in the stands. Mr. Cooke said she might like to see him get involved in a little "action". On the other hand if she saw him keeping his nose clean and that lead to a victory that was a good thing too.
The Ant-man seemed to be following my advice in his four-car heat race. Unfortunately with only four cars there wasn't a lot of hitting. The drivers didn't encounter much trouble.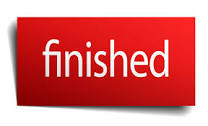 I am sad to report that it seems that Impact Motorsports will no longer be promoting motorsports events in 2018. Greg Johnson has posted this news on the Impact Motorsports website.
AFTER THE RACES
Racing is a lot more fun as a spectator when you know someone who is competing. Following the figure 8 races I made my way toward the exit of the fair. I couldn't leave without having a chocolate ice cream sundae.
I guess I was carbohydrate loading today even though I wasn't running a marathon. I ended up consuming a few Tim Horton's donuts, quite a bit of kettle corn, an order of poutine and now an ice cream sundae. I don't even want to think about the calories I consumed but it all tasted very good.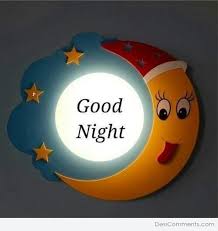 I stopped by to say good night to the man and wife who were running the kettle corn concession. Last night we had talked for a good long time much of it about my hobby. Tonight the fellow asked me what I could possibly have to talk about with my wife on these long trackchasing drives. When he asked that question I looked over at his wife. She was eagerly awaiting my response. I simply smiled and told him that my wife and I did OK on those trips and have done so for 45 years.
Good evening for the second night in a row from Beaverton, Ontario, Canada.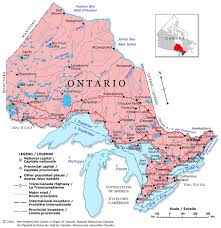 Ontario
The Heartland province
Yesterday I saw my 63rd lifetime track in Ontario, Canada. This afternoon I upped that total to sixty-four. Now with the evening race in the bag my Ontario total sits at sixty-five.
Thanks for reading about my trackchasing,
Randy Lewis
World's #1 Trackchaser
Peoria Old Timers Racing Club (P.O.R.C.) Hall of Fame Member
Ontario sayings:
"Can you drop by the LCBO and pick up a mickey of Canadian Club?"
In Ontario, you can only buy liquor at stores regulated by the Liquor Control Board of Ontario, referred to colloquially as the "lick-boh." A mickey is a 375 ml bottle of liquor, usually plastic and curved slightly—perfect for fitting in your back pocket.
QUICK FACTS
LIFETIME TRACKCHASER COMPARISONS 
The three most important trackchasing comparisons to me are:
Total lifetime tracks seen
Total "trackchasing countries" seen
Lifetime National Geographic Diversity results
Total Lifetime Tracks
There are no trackchasers currently within 600 tracks of my lifetime total. Don't blame me.
Randy Lewis, San Clemente, California – 2,375
Total Trackchasing Countries
There are no trackchasers currently within 20 countries of my lifetime total.
Randy Lewis, San Clemente, California – 75
Current lifetime National Geographic Diversity results
Randy Lewis, San Clemente, California – 4.37
That's all folks! Official end of the RLR – Randy Lewis Racing Trackchaser Report
Click on the link below to see the video production from the racing action today.
Oval racing from the Beaverton Fairgrounds
.
.
Racing from Augusta Motorsports Park with the Ontario Off-Road Racing Association
.
.
Figure 8 racing from the Beaverton Fairgrounds 
Click on the link below for a photo album from today's trackchasing day.  You can view the album slide by slide or click on the "slide show" icon for a self-guided tour of today's trackchasing adventure.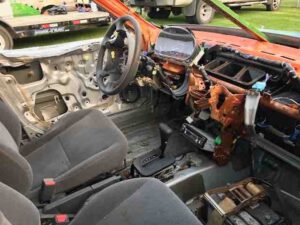 First, OVAL racing from the Beaverton Fall Fair on night #1
.
.
In between the Beaverton Fall Fair events….it was racing at the Augusta Motorsports Park up in Brockville, Ontario, Canada
.
.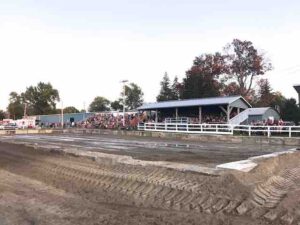 Night #2…figure 8 racing from the Beaverton Fall Fair