Greetings from Armstrong, British Columbia, Canada
.
.
From the travels and adventures of the 
"World's #1 Trackchaser"
.
.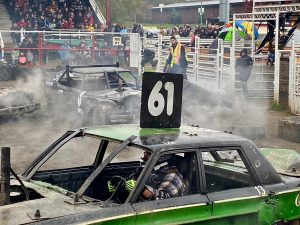 Interior Provincial Exhibition Fairgrounds
Dirt figure 8
 Lifetime Track #2,593
The EventVideo PlusPhotos
THE EVENT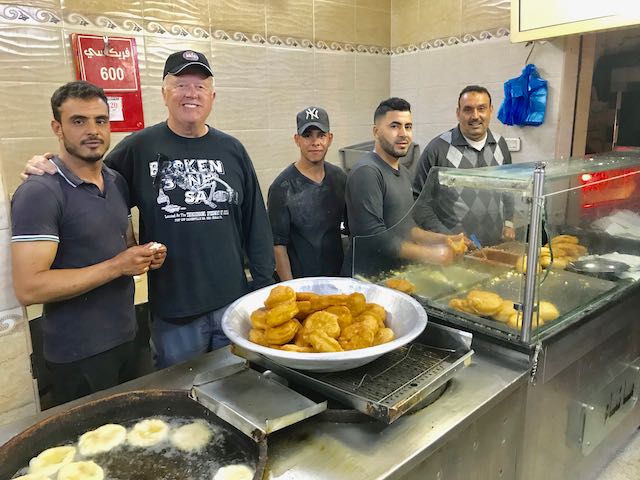 I AM A TRACKCHASER.
My name is Randy Lewis (above with my buddies in Tunisia). I live in San Clemente, California. I am a "trackchaser". I trackchase. Before you discovered my site had you ever heard of trackchasing? Maybe not? So….what the heck is trackchasing? Sit back, take a read and you'll be an expert on my hobby of trackchasing when you're finished.
Here's my best explanation on what trackchasing is to me.
Trackchasing is a three-pronged hobby. I'm a racing fan. I love to travel. I love to analyze opportunities to get the most out of everything while saving time and money.
Trackchasing fills the need for all of the above. The racing part of my trackchasing has me trying to see wheel to wheel auto racing at as many different racetracks as I can all over the world. Yes, all over the world. So far things are going pretty well. As this is written, I've seen racing in 85 countries at more than 2,500 tracks. As a matter of fact, I've seen racing at more tracks than anyone else in the world.
Equally important to me are the things I get to see and experience over the "long and dusty trackchasing trail". I call these adventures "Trackchasing Tourist Attractions". You won't want to miss my "Trackchasing Tourist Attractions" page. Here's the link:  Trackchasing Tourist Attractions  or my "Sports Spectating Resume" page, Sports Spectating Resume  on my website at www.randylewis.org.
I live in southern California. That's probably the most inconvenient location in the country for seeing tracks in the U.S. Most of the racetracks in the U.S. are located well over 1,000 miles from where I live. As a matter of fact, my average trip covers 5,000 miles and more. I take 35-40 of those trips each season. In any given year I will travel well over 200,000 miles, rent more than 50 cars, and stay in more than 150 hotel rooms.
I get the chance to meet people all over the world. With trackchasing trips to 85 countries and counting just getting the chance to experience so many other cultures, spend time in their homes and meet their friends is a huge reward for being in this hobby. I am indebted to several of these folks for their help and friendship.
It takes a good deal of planning to do the above and not spend my entire retirement portfolio. I enjoy the challenge, the travel and every other aspect of "trackchasing". In reality, my trackchasing hobby is a lot like being with the carnival. I breeze into town, stay a little while and then head on down the road.
I've tried to tell you what the trackchasing hobby is to me. Now I will show you what trackchasing is to me in pictures and music. If you watch just one YouTube video this year, this is the one to watch.
You will see how a simple trackchasing trip takes me a long way from my environment in California and most importantly not just in miles. My hobby is about seeing and experiencing the things that most folks walk right past. Check this out. It might just make your day.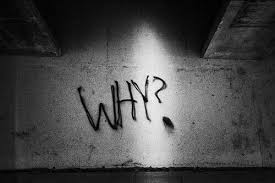 Trackchasing….this is exactly why I do it
Today's adventure was one more of the 2,000 trips that have taken me up, down and around the proverbial long and dusty trackchasing trail.  If you would like to see where I've been and experience those adventures here's the link: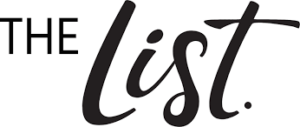 If you've got a question, comment or whatever please leave it at the bottom of this report.  It's very easy to do.  Or you can visit me on Facebook.  Thanks!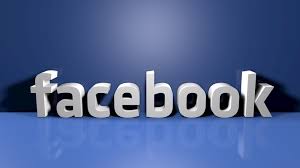 FOREWORD
Sunday, October 13, 2019.
This trip began on Friday, October 11. The transportation portion of the trip looked like this.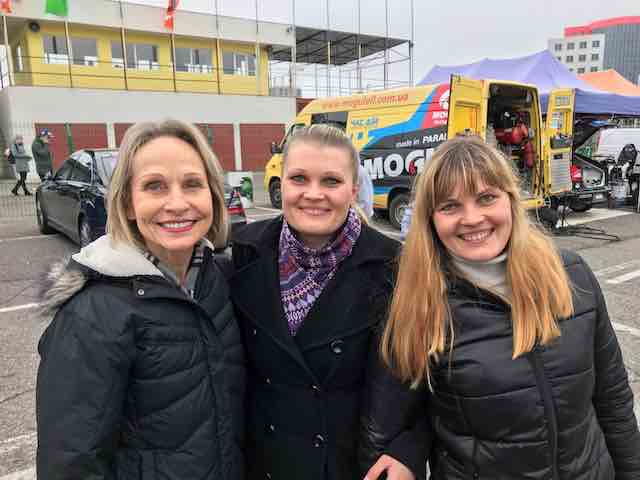 On this Friday morning, I gave the World's #3 Trackchaser (above with her Ukraine budettes) in the entire world a kiss and a hug. Then I drove up to LAX and hopped on a plane to Seattle. For some reason, this weekend flights were wide open for standby passengers.
When I landed in Seattle our plane parked at a gate in the North terminal. That was sort of important. My one and only Priority Pass restaurant sponsor was within 25 yards of our gate.
I wasn't looking for a full meal from the Bambuza restaurant. They specialize in Vietnamese food. Bambuza's sponsorship of my trackchasing allows me to order up to $28 in food and drink on the house. Today I simply went to their cold case and selected a few bottles of soda and water, a chicken Caesar salad and some cheese. I might have been a pretty good, "Price is Right" contestant. All of the stuff I grabbed in the space of about 30 seconds had a bill that came to $27.36. No charge for me.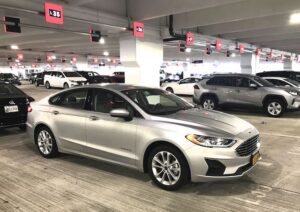 Today I would be renting a Ford Fusion hybrid from the National Car Rental Company at the SeaTac airport. I am certainly not a big fan of their rental car center which is located way offsite. Additionally, the rental car buses are always packed. Today I had to stand outside for the 10-minute ride.
Something happened today when I attempted to leave the rental car lot that I can never ever remember happening. I rent more than 50 cars each and every year. I've been doing that for every year of my 18 years of retirement. That's nearly 1,000 car rentals.
When I handed the National Car Rental agent my driver's license he looked at it for a couple minutes. Then he punched some things into the computer and asked me if I had a reservation. Did I have a reservation? Of course, I had a reservation. However, he could not find it in the system. I remembered checking the price online. Maybe I didn't click "reserve". Not a major problem. He simply made the reservation for me at the checkout gate. The price was the same as I had seen a few days ago. That was a weird exchange.
Then on Saturday, October 12, 2019, I found myself enjoying a trackchasing day at the private country club-like permanent road course, the Area 27 Motorsports Park. Here's my review of that visit.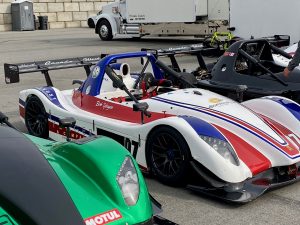 Now it was Sunday morning. The weather was a bit raw. Nevertheless, I would be trackchasing for a second consecutive day in BC. The weather was so bad that no permanent oval track would have raced. Maybe there IS a silver lining in chasing novelty events!
I have always prided myself on being able to find new track locations that no other trackchaser knows about. However, that's only half of a successful trackchasing research package.
It's one thing to discover a new track before anyone else does. It's another thing to both discover that new track and get to it before anyone else in the trackchasing hobby can. In spite of or maybe better said because of the fact that I have seen so many tracks the Randy Lewis Racing Research Department works very hard and more important effectively to find these new track locations. It's important never to confuse activity with achievement as the best Coach ever, John Wooden, once said.
A lot of fairs, festivals and celebrations use the demolition derby as a big draw to get crowds to come to their event. Demolition derby does not count in trackchasing. However, I have found that promoters of demolition derby also run events that would be countable according to trackchasing's sometimes arbitrary and sometimes, dare I say silly, rules. Often times the demo promoter doesn't actively promote the fact that they will run a figure 8 or enduro type race. That's because in the big scheme of things for them it's demolition derby and nothing else.
THE RACING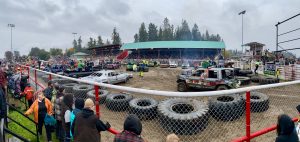 Interior Provincial Exhibition Fairgrounds – Armstrong, British Columbia, Canada
More than a year ago I came in contact with a fellow by the name of Lyle. He was part of a group that ran the demolition derby up in Armstrong, British Columbia. I discovered from Lyle that their demolition derby promotion also included a couple of figure 8 races. I think Lyle, a demo guy, was a little surprised that I was staying in contact, not for demo info but figure 8 racing information!
However, knowing that Armstrong ran figure 8 racing and doing something about it were two different things. Armstrong is in a relatively remote location. It's 2-3 hours north of Seattle and then another five hours north of the Canadian border.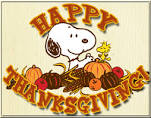 It would be difficult to commit the time and resources needed to go up to Armstrong, British Columbia for only one day of trackchasing activity. To make matters just a little more challenging they run their demolition derby on Thanksgiving weekend in Canada.
Luckily Canada celebrates Thanksgiving during the second week of October. Of course, in the United States Thanksgiving is officially on the fourth Thursday of November. By late November snow could be a foot or two deep in British Columbia. Mid-October was a much better date for my purposes.
Almost all British Columbia racetracks have shut down by the second week of October. However, a new road course, The Area 27 Motorsports Park, began racing for the first time in 2018. Area 27 only races four or five weekends a year.
I knew the trackchasing gods were sending me a signal when Area 27 scheduled a race for Saturday, October 12, 2019. Last year, Armstrong ran during the first weekend of October. This year their demolition derby date was scheduled for Sunday, October 13. Now I had a great two-day weekend, which made visiting British Columbia not a good idea but an excellent idea.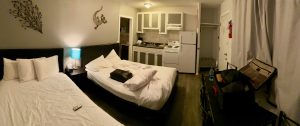 I woke up this morning in the Maple Leaf Motel and RV Resort in Oliver, British Columbia. This was the second night that I had stayed there. It probably would have been a good idea to drive north after yesterday's visit to Area 27 and stay closer to the Armstrong demo derby location. However, it was what it was. Staying at the Maple Leaf for two nights meant that I needed to be up at 7 a.m. and out the door by 7:30 a.m. this morning in order to get to Armstrong on time.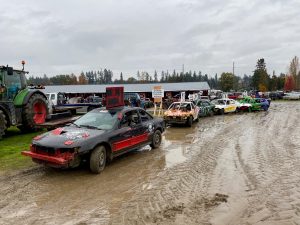 The weather forecast was not great. They were calling for temperatures in the low 40s and a 60-80% chance of rain all day. That didn't sound like very comfortable race watching weather. The pits were muddy.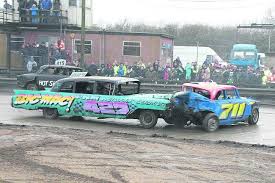 Over the years I have watched racing in all kinds of weather. Today's weather reminded me a lot of seeing my first ever banger (above) race in England. The U.K. gets a lot of rain and cold temperatures. Most of my visits to the UK have been over Easter weekend. Then it's still spring. Nevertheless, the weather can be wet, cool and somewhat unpredictable.
I spoke to my Armstrong contact Lyle on the phone for quite a long time the other night. Lyle is a demo guy. Not only is he a major part of the race promotion itself but he drives in the demolition derby as well.
I'm not sure he quite understands and appreciates why I would want to come all the way up to Armstrong, British Columbia see figure 8 races when virtually everyone in the crowd was there to see the demolition derby. That would not be the first time I've been on the receiving end of that reaction.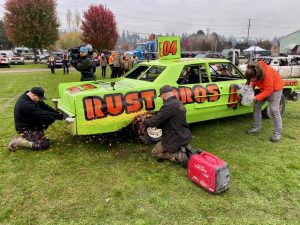 Lyle told me that when I arrived I should meet up with his wife near the entrance to the pit gate. She was selling tickets to the event and distributing wristbands to the pit area. Lyle was going to treat me for free to a day of Canadian demolition derby. It wasn't hard to find Dora his wife. She was a friendly young lady. Soon I had a pit pass and a smile from her. It was now time to explore the pits.
I pulled into the Interior Provincial Exhibition Fairgrounds (IPEF) at 10:30 a.m. I didn't leave until 3 p.m. That was 4 ½-hours of standing out in the cold and light rain. I never sat down for one second of those 4 1/2 hours.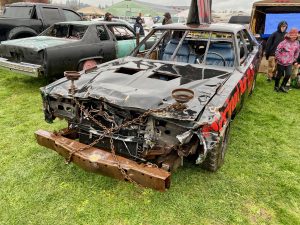 The pit area was chock-full of mainly, "Detroit iron". Many of these cars and trucks were essentially reinforced steel tanks. The announcer told the crowd there were 68 entries today. That's a good-sized field for demolition derby.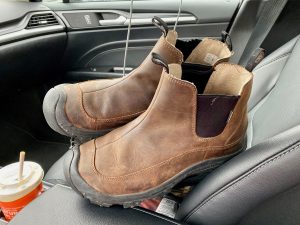 The pit area was wet and muddy. It would only get wetter and muddier as the day went on. Luckily I had my size 14 slip-on boots (above) that I normally use for ice racing. I bought these boots a few years ago from REI. I found them in the clearance section. I got an incredibly good deal on some super high-quality boots that wouldn't leak if I even if I were going down on the titanic. And they came in size 14 as well. Slip-on boots are pretty handy when the temperature drops below zero.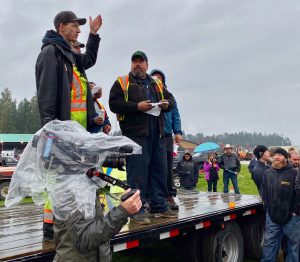 I sat in on the drivers' meeting and heard the directions given to all of the competitors. The main advice, which is common with demolition derby racing, don't drive into the other guy's door. That's a serious offense and if it looks like it's done intentionally can result in a disqualification.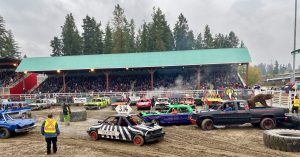 They divided up the full-sized demo cars into two groups. There was also a truck demolition class. I didn't hear the phrase, "figure 8" used at all. Even the cardboard signs that listed the entire day's agenda didn't say anything about figure 8 racing. They referred to what ultimately was the figure 8 racing simply as a "race".
The track was muddy from the rainy weather they've had here lately. The mud in some places was 6-12 inches deep. However, the cars were all high-powered and could run through this muck at a pretty strong pace.
Since demolition derby was the main part of the show I think I'm going to create a YouTube video only focusing on the derby. I was able to meet both Lyle and his brother Leroy. They were the drivers of demo car number 61 and number 36 respectively before the event. After meeting those guys just watching the demo derby was a lot more interesting. I thought Lyle did a great job and had some super strong hits.
I was filming today with my new iPhone 11. It has a superior and much-improved camera I'm told over my previous iPhone 7. My YouTube/iMovie software only allows me to upload at a certain quality definition. I am as interested as you might be in seeing whether the differences in the camera can really be noticed on YouTube.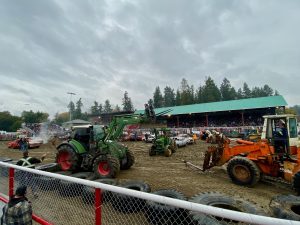 The race director did a good job of getting one event onto the track after the previous one ended but they were facing a challenge. They were starting 15 big car V8 demolition derby entries in each event. For the most part, when the heat ended with only one driver still running that meant that almost all of the 15 other entries needed to be towed and/or pushed out of the arena. This took some time.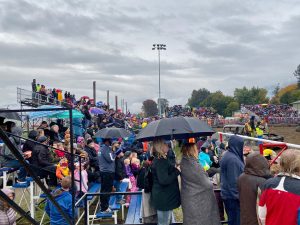 I had a really good viewing position reserved for people with pit passes in front of the turn one grandstand. I was surprised that everyone was allowed to stand on this platform considering we might have blocked the view of some of the people sitting in the lower rows of the grandstand. Nevertheless, I was not here to make the rules just to go along with the crowd. I was a guest and I wanted to be a very well-behaved guest.
Today there would be two figure 8 races before intermission. The first was a seven-entry minivan figure 8 Race. Then nearly 15 four-cylinder figure 8 racers competed in the second figure 8 race of the day.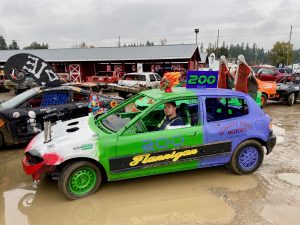 I spoke to one driver (above) who was patiently sitting in his four-cylinder figure 8 car waiting for his group to be called to the track. I asked him a few questions. I learned this was his first-ever figure 8 race. He had a very unusual and colorful car. Check out the above photo. He told me a couple of his family members have been racing and he wanted to give it a try.
The track was having a 50-50 drawing today. For those people not familiar with a 50-50 drawing this is how it works. The track sells tickets, in today's case 10 tickets for $10CAD. If your ticket was drawn as the winning ticket you would get 50% of the pot and the remaining 50% goes to the race organization and/or the drivers. With a half-hour still to go before ticket sales for the 50-50 would be shut down the pot had grown to $7,000.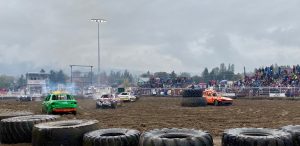 I watched the four-cylinder figure 8 race from the opposite end of the demo ring just for a change of pace. I have arrived at 10:30 a.m. They started racing at about 11:30 a.m. Even though they ran the program efficiently, with so many cars and so many events, they were going to intermission at about 3 p.m.
It seemed like right about that time the temperature started falling. I could see my breath. They were planning to run some more demolition derby finals after intermission. They likely would run the same cars in a second figure 8 heat race for each of the classes then as well.
AFTER THE RACES
Some fans but not all that many were beginning to head for the exits. They had gotten their money's worth. I was part of that group.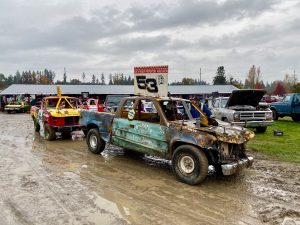 I have been at the track for 4 1/2 hours. I had walked up and down the pit area a few times and gotten photographs of many of today's entries. Then I stood on the viewing platform for a good three hours watching derby and figure 8 action. What sealed the deal for me was that I still had a 6 ½-hour drive down to Seattle, Washington to make tonight.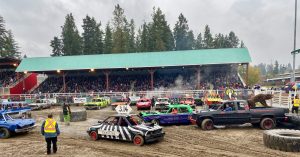 Armstrong has a lot of grandstand seating. Some of it is covered and some of it not. I'm going to guess they sat 2,000- 3,000 in the grandstands. The pit area may have had another 500 people or so. General admission today was $15. I saw that the purse for the competitors was advertised to be $13,000. That still would leave a tidy profit for whoever is the beneficiary of this event.
It was nice to get back in the National Car Rental Racing Ford Fusion hybrid. It had heated seats! I exchanged footwear and got comfortable for the long run drive back to the United States.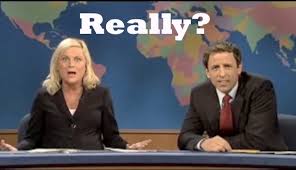 This had been an ultra-successful trackchasing weekend. I went to tracks that no other trackchaser had ever seen before. Both of those tracks were in locations that no one else even knew about. It won't take long for some enterprising trackchaser to read my report and claim the discovery as his own. "Really, would that happen?" the incredulous Randy Lewis Racing fan might ask. Yep. You can bet on it!
I am the only trackchaser to provide a thorough and entertaining write up about my adventures. That Trackchaser Report is accompanied by a YouTube video and SmugMug photo album. With all of that others will know everything they need to know about this weekend's situation. Lots of trackchasers will want to "report" on that. I say stop reporting! Go SEE these tracks you're so anxious to simply identify as an active racetrack. Good luck with that.
Luckily, I enjoy driving. I spent a good deal of the time listening to my various podcasts on the drive back towards Seattle. I was able to stay in communication with a number of folks in a number of ways and that made the drive go faster.
I also did a Priceline hotel analysis so that I could get a good quality property tonight at a reasonable price. That turned out to be the Sleep Inn near the SeaTac International airport. For some reason, Priceline was selling these hotel rooms for nearly $30 less than Expedia. You just never know which one of these search engines is going to be your friend.
From there, on Monday morning, it was a quick flight from Seattle to Los Angeles. I also used airport lounges (SeaTac above) on both ends of the trip. If you're going to travel it's better to be as comfortable as possible.
Good afternoon from Armstrong, British Columbia, Canada.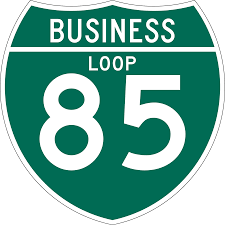 Randy Lewis – 85 countries – 2,593 tracks.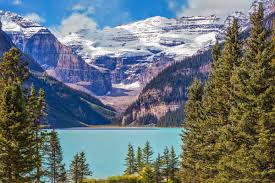 British Columbia
The Pacific Province
This afternoon I saw racing at my 25th-lifetime track in the Pacific Province, yes, the Pacific Province.  I hold the #1 trackchasing ranking in British Columbia. No trackchaser comes even close to matching these numbers.
Thanks for reading about my trackchasing,
Randy Lewis
World's #1 Trackchaser
Peoria Old Timers Racing Club (P.O.R.C.) Hall of Fame Member
British Columbia sayings: Squatch – a hairy man; possibly with bad hygiene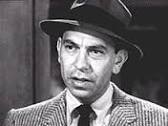 JUST THE FACTS
LIFETIME TRACKCHASER COMPARISONS 
The three most important trackchasing comparisons to me are:
Total lifetime tracks seen
Total "trackchasing countries" seen
Lifetime National Geographic Diversity results
Total Lifetime Tracks
There are no trackchasers currently within 725 tracks of my lifetime total.  Don't blame me.
Randy Lewis, San Clemente, California – 2,5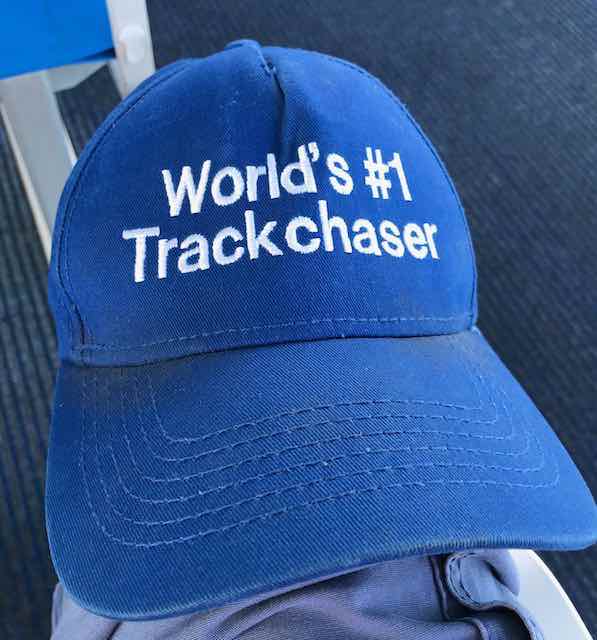 Total Trackchasing Countries
The nearest trackchasing competitor has seen racing in 30 fewer countries compared to my lifetime total. 
Randy Lewis, San Clemente, California – 85
Current lifetime National Geographic Diversity results
Randy Lewis, San Clemente, California – 4.14
That's all folks!  Official end of the RLR – Randy Lewis Racing Trackchaser Report
Click on the link below to see the video production from the racing action today.
Click on the link below for a photo album from today's trackchasing day.  You can view the album slide by slide or click on the "slide show" icon for a self-guided tour of today's trackchasing adventure.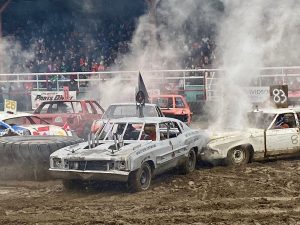 A very full day of mostly demo and a little figure 8 racing way up in British Columbia