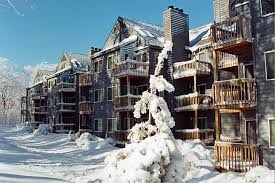 Greetings from Bedford, Pennsylvania
.
.
From the travels and adventures of the 
"World's #1 Trackchaser"
.
.
Bedford Fairgrounds Speedway
Dirt oval
 Lifetime Track #344
The EventVideo PlusPhotos
THE EVENT
My name is Randy Lewis. I live in San Clemente, California. I am a "trackchaser". I trackchase. Before you discovered my site had you ever heard of trackchasing? Maybe not? So….what the heck is trackchasing? Sit back, take a read and you'll be an expert on my hobby of trackchasing when you're finished.
Here's my best explanation on what trackchasing is to me.
Trackchasing is a three-pronged hobby. I'm a racing fan. I love to travel. I love to analyze opportunities to get the most out of everything while saving time and money.
Trackchasing fills the need for all of the above. The racing part of my trackchasing has me trying to see wheel to wheel auto racing at as many different racetracks as I can all over the world. Yes, all over the world. So far things are going pretty well. As this is written, I've seen racing in 85 countries at more than 2,500 tracks. As a matter of fact, I've seen racing at more tracks than anyone else in the world.
Equally important to me are the things I get to see and experience over the "long and dusty trackchasing trail". I call these adventures "Trackchasing Tourist Attractions". You won't want to miss my "Trackchasing Tourist Attractions" page. Here's the link:  Trackchasing Tourist Attractions or my "Sports Spectating Resume" page, Sports Spectating Resume on my website at www.randylewis.org.
I live in southern California. That's probably the most inconvenient location in the country for seeing tracks in the U.S. Most of the racetracks in the U.S. are located well over 1,000 miles from where I live. As a matter of fact, my average trip covers 5,000 miles and more. I take 35-40 of those trips each season. In any given year I will travel well over 200,000 miles, rent more than 50 cars, and stay in more than 150 hotel rooms.
I get the chance to meet people all over the world. With trackchasing trips to 85 countries and counting just getting the chance to experience so many other cultures, spend time in their homes and meet their friends is a huge reward for being in this hobby. I am indebted to several of these folks for their help and friendship.
It takes a good deal of planning to do the above and not spend my entire retirement portfolio. I enjoy the challenge, the travel and every other aspect of "trackchasing". In reality, my trackchasing hobby is a lot like being with the carnival. I breeze into town, stay a little while and then head on down the road.
I've tried to tell you what the trackchasing hobby is to me. Now I will show you what trackchasing is to me in pictures and music. If you watch just one YouTube video this year, this is the one to watch.
You will see how a simple trackchasing trip takes me a long way from my environment in California and most importantly not just in miles. My hobby is about seeing and experiencing the things that most folks walk right past. Check this out. It might just make your day.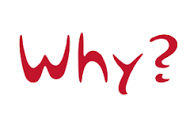 Trackchasing….this is exactly why I do it
Today's adventure was one more of the 2,000 trips that have taken me up, down and around the proverbial long and dusty trackchasing trail.  If you would like to see where I've been and experience those adventures here's the link: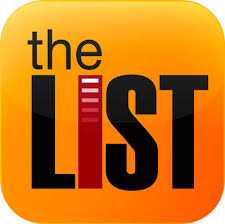 If you've got a question, comment or whatever please leave it at the bottom of this report.  It's very easy to do.  Or you can visit me on Facebook.  Thanks!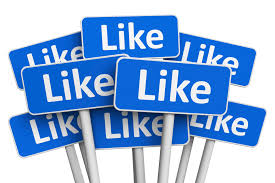 FOREWORD
Thursday, September 5, 2019.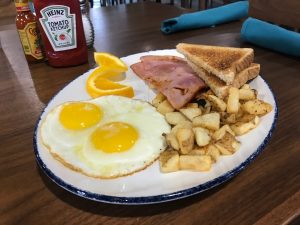 Carol and I woke up in Salt Lake City, Utah this morning and enjoyed a nice breakfast. We headed to the airport. She would be flying to Los Angeles, California. On the other hand, I was flying to Baltimore, Maryland. 
I would be trackchasing at the Bedford Fairgrounds Speedway tonight in Bedford, Pennsylvania. "But, Randy. I've been looking at your lifetime track list. You've already seen racing on the dirt oval at the Bedford Fairgrounds Speedway. How can you be 'trackchasing' in Bedford?" the concerned follower of Randy Lewis Racing might ask.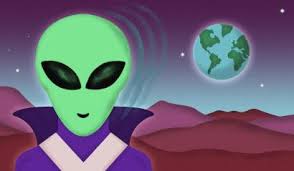 Well, that would be a very astute comment and question. The circumstances beyond my making a plan to go to Bedford, Pennsylvania border on the paranormal. You be the judge. 
I have seen racing at nearly 2,600 racetracks. However, I have only posted my Trackchaser Reports on my website at www.randylewis.org for about 1,000 of those track visits. 
I first began writing my famous Trackchasers Reports after I had seen about 430 tracks. I hadn't really thought to do such a thing before then. Additionally, without dictation machines and computers and the like, it was much more difficult to write a trip report for the races I attended.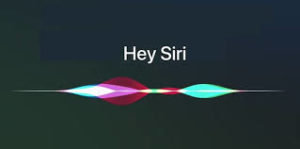 Now I often go back into the archives to find one of those "classic" never published stories and share it with the world. How do I decide which track I want to publish as a "classic Trackchaser Report? I simply use my iPhone. That's right, my iPhone. I ask, "Hey Siri", he lives inside my phone, to give me a random number between 1-2,000 or so. 
Let's say the randomly generated number is 1,206. I then check to see which of the tracks is actually my lifetime 1,206th track. If I haven't already published my Trackchaser Report for track #1,206 that track experience will be the location of my next classic Trackchaser Report.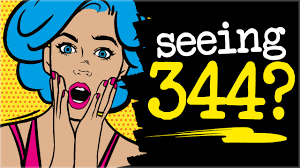 I was in the midst of doing this random selection idea when my iPhone came up with a random number of 344. That number correlated with my visit back in 1997 to the Bedford Fairgrounds Speedway in Bedford, Pennsylvania. 
I must explain one other item and then you're going to be exposed to the "paranormal" aspect of the situation. Do you happen to know how I got joined up with the trackchasing group originally? 
I was doing some online research for an upcoming trackchasing trip to the United Kingdom. There were a lot of UK guys that were valuable sources of information when I made one of my many trips to jolly old England. There was also an American, "trolling" that group. His name was Will White (above center). 
At that point in time, Will was effectively the trackchasing commissioner of the Pennsylvania-based trackchasing group. I was sort of, "paralleling" that group with my own personal trackchasing. Will invited me to join the group. 
He and I had almost the same trackchasing totals when we first met in the virtual world. I think those totals were somewhere in the 500-track range. 
About that time Will was forming an email group. This group had the purpose of sharing information about tracks that had been seen and future tracks that might be seen. Will White created this group. I was the second person to join up. The first was the now-deceased Gary Jacob who somewhat surprisingly was also a Californian.

Californians have never been very well represented in the world of trackchasing. Can you imagine that the first two people to join Will White's trackchaser on-line Yahoo Groups group were two Californians? That probably said more about Gary's and my tech skills than anything else.
My interaction with trackchasing commissioner Will White was actually my second attempt to join the group. A few years earlier I had seen something of interest in a racing publication. A fellow by the name of Guy Smith was asking anyone who had seen 400 tracks or more to submit their track list to him for inclusion in a newly formed trackchasing group. 
I've always been pretty good at keeping track of the racetrack locations that I've seen. I got my list together, and this was in the pre-word-processing days, and sent it over to Mr. Smith at the address provided by him in Pennsylvania.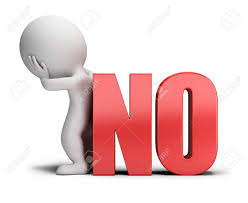 Then I dutifully stood by the mailbox each afternoon waiting for the postman to deliver the news that I was being admitted to this prestigious trackchasing organization. I waited and I waited some more. Fall came and then winter.  Here I was trudging out into the snow uphill toward the mailbox. Folks, the postman never came. I was never invited to join the group by Guy Smith. I should've taken that as a sign. Folks, I should have taken that as a sign. I would later learn that having anything to do with Mr. Smith was a bad idea. 
But I digress. I was telling you that a randomly generated number that number being "344" had led me to the Bedford Fairgrounds Speedway. There was a problem with my Bedford visit back in 1997. This was the problem. 
Before I became a trackchaser I was a racechaser. As a racechaser, I didn't care what track I was seeing or where it was located. What I cared about most was seeing racing where the best drivers and the most competitive racing series were going to appear. 

Like most race fans I had my own, "criteria" for counting when I had seen racing. My rule was simple. As soon as I bought a ticket and entered the speedway grounds I had been, "racing".
Others might have the requirement of having to see a feature race. Still, others might say they had to see every feature race. Many of those folks thought it was OK to still count the track if they had to leave the program early because they had to go to work. Maybe others thought they could leave early if they needed to get a good night's sleep before going to work. Me? I decided to go to college rather than take a job that required that I leave an evening race before it was finished. The point being is that race fans had all kinds of "requirements" around the "counting" of the racetrack.

Once in awhile I would be rained out during the race program. Sometimes those rains came just before the "A" Main. That was always disappointing. Sometimes the rains came during the heat races and the program would officially be canceled. Sometimes the rains came before any races took place. 
This is what happened at the Bedford Fairgrounds Speedway back on Friday, July 18 in the year 1997. My notes tell me that the racing was rained out during hot laps. That meant that I had seen some racing but not wheel-to-wheel racing. 
For whatever reason when I submitted my track list to trackchasing commissioner Will White I included the Bedford Fairgrounds Speedway. Why did I do that? Well, according to my rules and my way of counting that visit WAS part of my track list. I never gave it much thought. 
Then on September 2, 2019 some 20 years or so after my first contact with Commissioner Will White I attempted to re-visit my "visit" to the Bedford Fairgrounds Speedway in 1997. I was trying to find my Trackchaser Report from that trip. I couldn't find one because I didn't have one. I looked back in the results from the year 1997. Right there in black-and-white Arial font was the statement that I had been rained out during hot laps at the Bedford Fairgrounds Speedway. Oh my!
This wasn't good. I am a stickler for the rules of trackchasing. I don't agree with all of the rules. I think some of the rules are silly. Nevertheless, if I want to compare my results with others in the trackchasing hobby common rules are a good way of doing that.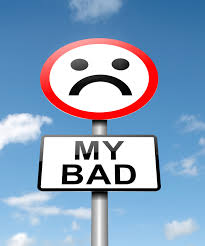 For more than twenty years I had considered the Bedford Fairgrounds Speedway my lifetime track #344. But, as explained above, I hadn't really seen racing there. I should never have counted that track for the purposes of trackchasing or included it when I made the submission of my list to commissioner White. This was 100% my error.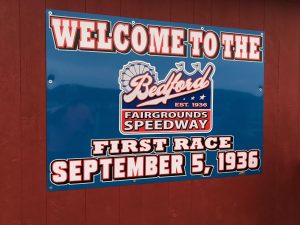 How in the world was I going to correct this situation? This is the solution I came up with. I would go back to the Bedford Fairgrounds Speedway and see a race! Luckily, this track was still in business. As a matter of fact, they've been in business at this location since 1936! 
Was I going to have to vacate the idea that Bedford was my lifetime track #344? If I did that I would have to move every other track that I've seen over the past 22 years up by one? No, that didn't seem practical at all. 
This is what I would do. I would revisit the Bedford Fairgrounds Speedway as soon as I could. If and when I saw a race there then the Bedford Fairgrounds Speedway would continue to be listed as it always has been as lifetime track #344. 
Folks, I only discovered this problem two days before Carol and I were planning to leave on a trip. That's right. Carol and I were already scheduled to go to Idaho to trackchase on Wednesday, September 4, 2019. She would be on the trip for just one evening at the Idaho State Fair. I would continue for a few more nights. I had racing plans set for Thursday, Friday, Saturday and Sunday following the trip to Idaho. 
I checked the schedule for Bedford for the remainder of 2019. This was September. Tracks in Pennsylvania are already thinking about closing down by early September.
As if by some form of divine intervention the Bedford Fairgrounds Speedway was hosting an All-Star Series of Champions sprint car race the day after we would be in Idaho. That race date was Thursday, September 5, 2019.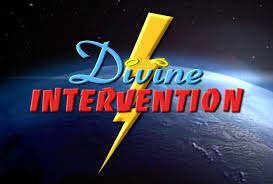 It is almost unbelievable that any permanent track would be having a one-day event after Labor Day during the workweek. If the very best trackchasing researcher (that would be me) could find just 1-2 tracks doing such a thing that would be a miracle. What were the chances that one of the very few tracks that would by racing a one-day show on a Thursday night after Labor Day would be the Bedford Fairgrounds Speedway, a track that I now desperately needed to see? I'm telling you this discovery was divine intervention and truly a paranormal moment. 
Of course, because the stars were truly aligning on this project the standby flight opportunity from Salt Lake to Baltimore was wide open. I could land in Baltimore by about 4 p.m. on Thursday afternoon. Then I could easily make the two-hour and 14 minute drive up to Bedford, Pennsylvania in time for the 7:30 p.m. start of the sprint car race. 
I had a similar problem regarding the counting of a rainout at the Oxford Plains Speedway up in Maine. I went back to that track TWICE to see racing on their oval track so that Oxford Plains could officially be part of my trackchasing list. However, at the time I thought the Oxford Plains Speedway's "rain out situation" was the only one of its kind.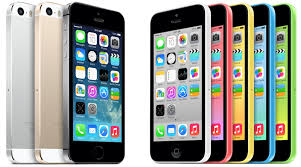 If my iPhone hadn't thrown out a random number when it did that matched up with the Bedford Fairgrounds Speedway I never would have known that problem existed. You can bet your bottom dollar I have scanned my list and there are no other tracks where I was rained out before I saw any wheel-to-wheel racing. There have been a number of tracks where I have been rained out during the racing program but nothing as significant as the issue at Bedford. 
Now you know why I was coming to Bedford, Pennsylvania today. You might also better understand, if you didn't already, that I am a stickler to following the rules of trackchasing. That is why I get a little bent out of shape when I see other chasers sort of, "looking the other way" when it comes to adhering to the rules. I do know this. I can sleep very well at night regarding the integrity of my trackchasing list. 
Once I landed in Baltimore I made about a 10-minute stopover at, "The Club at BWI". They are a Priority Pass sponsor. I wanted to make an appearance and thank them for their support. Then I grabbed a Nissan Altima with less than 1,000 miles on its odometer from National Car Rental, another long-time trackchasing sponsor. Then I began to follow my Waze GPS system up to the now-infamous Bedford Fairgrounds Speedway.
THE RACING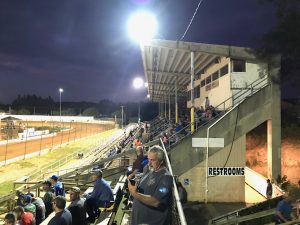 Bedford Fairgrounds Speedway – Bedford, Pennsylvania
The drive up to the Bedford Fairgrounds Speedway was uneventful. When I pulled into the track and entered the grandstand area I had no recollection whatsoever of having been here back in 1997. I guess I HAD only been at the track for hot laps! Yep. No recollection whatsoever.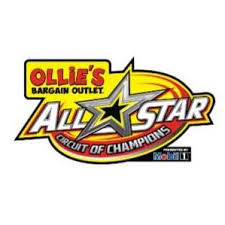 Tonight's admission charge for the All-Star Circuit of Champions sprint car event was $25. I thought that was a little steep but then I haven't seen the All-Stars race much in the past few years. I was disappointed that they didn't take credit cards. That's inconvenient for the consumer. I hope they are paying taxes on all of the cash they collect!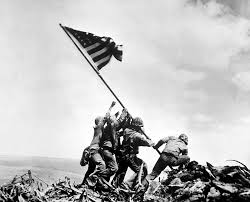 There are very few short tracks that pre-date World War II. As a matter of fact, when that war ended there was a tremendous explosion of dirt tracks opening up all over the country as returning veterans wanted to try auto racing on a very basic level.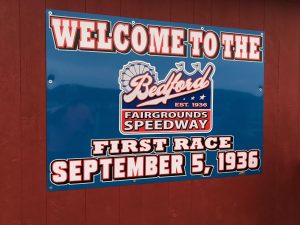 The Bedford Fairgrounds Speedway had their very first race all the way back on September 5, 1936. That's 83 years ago……TONIGHT. Did I tell you I was dealing with the paranormal here?
That's right! It was, "Happy Anniversary" night at the track tonight. Surprisingly I didn't hear the anniversary mentioned a single time tonight. 
I am not a fan of winged sprint car racing. If I never saw another one I don't think I would mind a bit. So why don't I like wing sprint car races? 
The main reason is winged sprint cars don't pass much. Winged sprint cars are quite a bit faster than non-winged sprinters. However, a good non-winged race will feature all kinds of passing. A winged sprint car race will not. 
Tonight there were about 30 winged All-Star Circuit of Champions sprint cars in the pit area. This generated a program of three heat races, a dash for the top eight qualified drivers as well as a B main and an A main event. 
 They advertised, "racing" at 7:30 p.m. I pulled into the parking lot right about that time. However, from the sounds of things they were still doing single-car qualifying. 
There was only one support class on the card tonight. That group had the exciting name of "four-cylinder daredevils". I had never seen a class race with that particular moniker. 
Tonight was a make-up date from an earlier race that had been canceled presumably because of weather. The All-Star Circuit of Champions have been racing since about 1980. I remember talking to Bert Emerick at the 1979 Knoxville Nationals about his idea to create the All-Star sprint car series. I had no idea who the guy was at the time but he bent my ear for a few minutes telling me about his ideas. 
Tonight's announcer was professional but he couldn't be heard all that well over a somewhat weak PA system. He told us this was the seventh time the All-Star sprint cars had come to Bedford. That's not all that much considering the All Stars have been racing for about 40 years.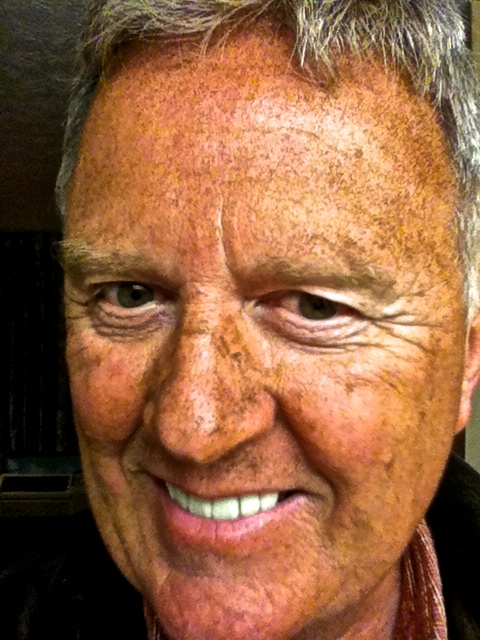 Just as I expected there was a good deal of one groove racing tonight. In the heat races in particular, by the time they got to the backstretch on lap number one they were strung out and that was the end of the passing. Tonight's track surface was dry. That created a lot of dust. I'm glad I had my racing goggles with me. Carol would have killed me if I had brought her to a show like this dusty one. She hates dust.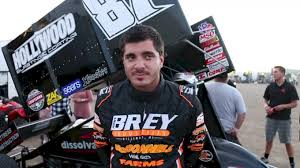 The "A" main event started 24 drivers. Two of the Blaney's were in the field, Dale and Dave. Just as I feared the two drivers starting on the first row finished first and second in the 30-lap race. Aaron Reutzel (above) was the winner and Brian Brown came in second. I've seen so many of these, "trains". If I never see another winged sprint car race again I'll be just fine with that.
AFTER THE RACES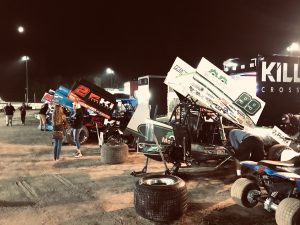 I am happy to report the entire program was finished by 10 p.m. I think that was an especially good idea considering this was a Thursday night. The early finish gave me a chance to visit the pit area. I don't know if school has started back in this part of Pennsylvania yet or not. Even though kids got in for free there were very few youngsters at this race. Maybe kids don't like winged sprint cars? 
I certainly had a unique reason for coming to the Bedford Fairgrounds Speedway tonight. On the one hand I'm glad there was an opportunity see this track after I, "overlooked" it some 22 years ago. The facility certainly has a strong history and I congratulate them on that. 
Yesterday, when I was in Idaho my plan for tonight, was to drive overnight back to the Baltimore airport and sleep in my car after the Bedford race. Then I would catch a flight up to Montreal and spend the rest of the weekend trackchasing in Canada. The weekend rainy weather forecast changed all of that. 
Having been on the long and dusty trackchasing trail for a very long time I have learned to be flexible, especially when the weather comes into play. I changed my travel plan for tonight to include taking my rental car that I had picked up in Baltimore and dropping it tomorrow afternoon in Detroit. Then I'll pick up another rental car in Detroit tomorrow afternoon and keep it for three days. Does that sound like a flexible plan?
Right now the new plan is to see a race in Michigan on Friday and then continue to Canada, but different parts of Canada, for the rest of the weekend. Stay tuned. I'll be staying overnight in Pittsburgh, Pennsylvania this evening. 
Good night from the Bedford Fairgrounds Speedway in Bedford, Pennsylvania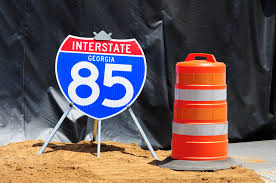 Randy Lewis – 85 countries – 2,587 tracks.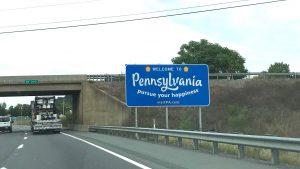 Pennsylvania
The Keystone state
This evening I saw racing at my 106th-lifetime track in the Keystone state, yes, the Keystone state.  Since almost every trackchaser ranked in the top 25 of the Pennsylvania based trackchasing group (of which I am not a member) hails from Pennsylvania or a border state I'm not even ranked in the top ten here.  I've seen 106 or more tracks in six different states. No trackchaser can match that stat.
Thanks for reading about my trackchasing,
Randy Lewis
World's #1 Trackchaser
Peoria Old Timers Racing Club (P.O.R.C.) Hall of Fame Member
Pennsylvania sayings: The 'Alabama of the Northeast'
"The Alabama of the northeast is the nickname given to central PA. members of the media from outside of the state perceive Pennsylvania as a 'swing state'- one that could go either left or right politically. this is far from true. PA is actually a state that his 2 distinct regions. on the two ends of the state you have the urbanized areas, which are traditionally moderately liberal. this includes philly, allentown, scranton-wilkes barre in the east and pittsburgh and erie in the west. these (good) parts of PA are generally a mix of center-right 'union democrats' and true northeastern liberals. however, central PA is by far the most conservative area in the Northeastern US. this area is called an 'alabama' because it's known for having a lot of rednecks (due to the fact that this is part of appalachia).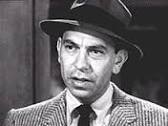 JUST THE FACTS
LIFETIME TRACKCHASER COMPARISONS 
The three most important trackchasing comparisons to me are:
Total lifetime tracks seen
Total "trackchasing countries" seen
Lifetime National Geographic Diversity results
Total Lifetime Tracks
There are no trackchasers currently within 720 tracks of my lifetime total.  Don't blame me.
Randy Lewis, San Clemente, California – 2,587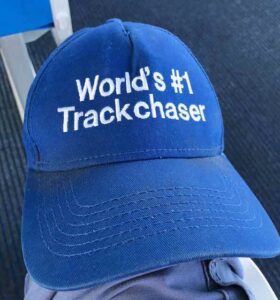 Total Trackchasing Countries
My nearest trackchasing competitor has seen racing in 30 fewer countries compared to my lifetime total. 
Randy Lewis, San Clemente, California – 85
Current lifetime National Geographic Diversity results
Randy Lewis, San Clemente, California – 4.14
That's all folks!  Official end of the RLR – Randy Lewis Racing Trackchaser Report
Click on the link below to see the video production from the racing action today.
Click on the link below for a photo album from today's trackchasing day.  You can view the album slide by slide or click on the "slide show" icon for a self-guided tour of today's trackchasing adventure.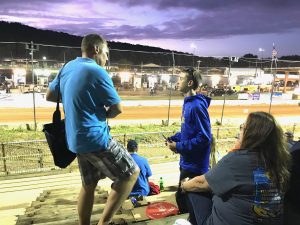 The paranormal initiated my return to the Bedford Fairgrounds Speedway