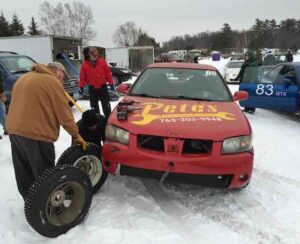 Greetings from Cloquet, Minnesota
 From the travels and adventures of the 
"World's #1 Trackchaser"
Big Lake Ice Track – Lifetime Track #2,054
HighlightsVideosPhotos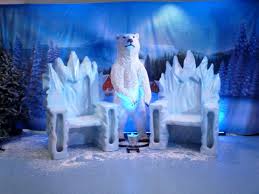 Let's get this ice racing party started.
A victim of hyperbole?
Miles and dives.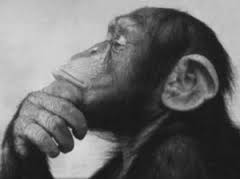 My trackchasing relies on constant strategic thinking.
Waze is the way to go.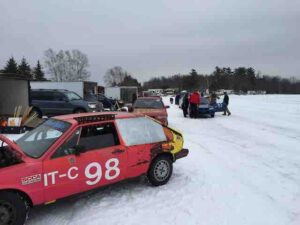 Why do they call it ice racing?
This was not my first trip to Big Lake.
Do you feel the passion?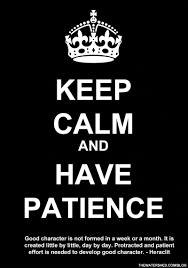 Patience is virtue especially when I was about to undertake this task.
This was one of my more special boyhood memories.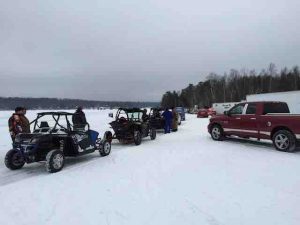 Ice racing is a simple activity for both racer and fan.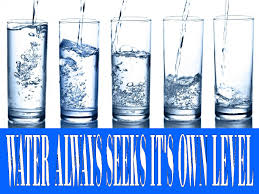 Why are ice tracks flat?
THE EVENT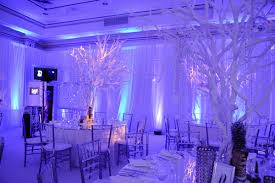 Let's get this ice racing party started.
I woke up this morning in Burnsville, Minnesota. I went to sleep in my own bed in San Clemente, California. It's not often that I can get home on the same night as the last race of a trackchasing trip. That's what is called the "California penalty". It was true in business as well as trackchasing. That made this a very good day.
A victim of hyperbole?
Today would be my first ice racing adventure of the 2015 season. I will be watching cars race on the Big Lake Ice Track in Cloquet, Minnesota.
 Who would've thought that a fellow from Southern California would ascend to the ranks of being the #1 ice trackchaser in the world? Things like this only happen in storybooks. O.K., maybe I am a victim of hyperbole.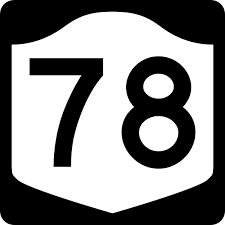 Yes I am the number one "all points" ice trackchaser. When 1 point is given for each ice track, each ice track state and each ice track country if outside of the United States my total reaches 78. No other trackchaser approaches that total.
It was also a good idea to get a track in Minnesota. That leaves me five short of the #1 ranking of the Gopher State. I'm not sure if I'll make that number this year but I might someday.
Miles and dives.
Yesterday I had driven 596 miles from Kansas City, Missouri to Lincoln Nebraska before finishing up in Burnsville Minnesota. I had a cheap hotel in Burnsville which is about all I needed since I would only be in the room for about six hours.
According to my Sleep Cycle app I didn't sleep well. I guess I might've been a little anxious knowing I would get a small amount of sleep and have an early wake up call. If you haven't tried the Sleep Cycle app and you have an iPhone I recommend it.
My trackchasing relies on constant strategic thinking.
I would be busy this morning. First I had to return my rental car to close out my Kansas City to Minneapolis one-way rental contract. Then, as is my normal practice, I would re-rent the same car. That was beneficial because I wouldn't have to move all of my winter gear from one car to another.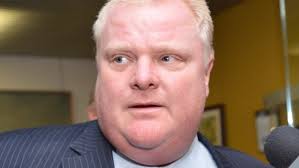 Was this person on crack?
However when I closed out my contract I noticed the bill was $48 and not the $12 I was expecting. The crack (on crack?) new National Car Rental employee in Kansas City had charged me with the fuel service option. That was never mentioned and I never make that choice. Thankfully it didn't take but a minute to get that problem straightened out.
 Waze is the way to go.
I am now using the Waze GPS app on my iPhone. For the longest time I used Google maps. Over the holidays J.J. convinced me that Waze is better. I believe that to be true.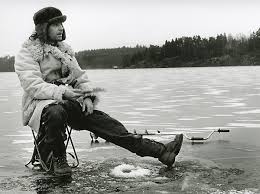 Why do they call it ice racing?
Today I was wearing my ice racing gear. In Southern California you will rarely find me wearing even long pants. However, ice racing can be cold. I guess that's why they call it ICE racing.
Over the years I've added a new piece to my ice racing winter apparel collection every year. Now I think I have just about everything I need.
Today's temperature wasn't going to be all that bad with a high in the low 20s. Even that temperature could be troublesome with a strong wind.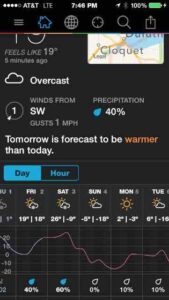 I really wanted to get the ice racing in the books today, Saturday. Tomorrow's HIGH temperature in Cloquet, Minnesota is going to be -5°F. Folks that's the HIGH temperature.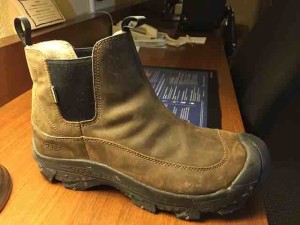 My ice racing clothing ensemble consisted of some cold-weather boots, two pairs of socks, the outer ones being made of heavy wool. I was wearing long underwear tops and bottoms, blue jeans and a long-sleeved T-shirt. On top of that I had a long sleeved sweatshirt. I have resorted to wearing two stocking caps. The "inner" cap is almost a skullcap. It does a great job of matting down my hair! Of course I brought along a neck gator (Rick Savage – good tip), leg gators and a bright yellow scarf. The Continental Tire rep gave that scarf to me when Carol and I went ice racing in Moscow, Russia! I also had two types of gloves depending upon the need and a full-face ski mask. Finally I had a very warm sleeveless fleece jacket and an Army field jacket. Truth be told in 22-degree weather I probably could have warn the cargo shorts I use every day in San Clemente!
Yes, that's a lot of stuff for 22° weather. However, this was my first ice race of the season and I wanted to be ready. Even though I was never a Boy Scout (both of our sons were Eagle scouts) the Boy Scout motto of "Be prepared" or something like that seems like a good idea to me.
The only thing that I can think of that I was missing were hand warmers and toe warmers. I have a supply of those but they don't seem to wear well from one season to the next. Often times the powder inside hardens up and they become ineffective.
A major defense against cold weather.
Another defense against cold weather and most especially the wind, which is the key enemy to ice racing, is my automobile. Almost all ice racing can be watched from inside the comfort of my car.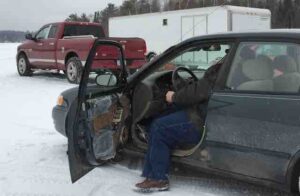 Have you ever driven your car onto a frozen lake? Have you ever driven a rental car out onto a frozen lake? I routinely drive rental cars as far as a mile or more onto a frozen lake. I figure it's not my car right?
 Driving on the ice of a frozen lake seems like it could be a bit hazardous. However when I see all kinds of ice fishing huts and the like spread all over the lake it gives me more confidence.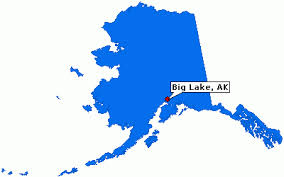 This was not my first trip to Big Lake.
Nope this would not be my first opportunity to see ice racing on Big Lake. If that were the case what was I doing at Big Lake today?
It would be about a 140-mile one-way drive from the Minneapolis airport up to Big Lake. This would not be the first racing I had seen on a lake called "Big Lake". First of all many of the ice races I have seen have been on "big" lakes. I've also seen racing on a lake called "Big Lake" just outside of Anchorage, Alaska. As a matter fact I've seen ice racing on three different ice tracks in Alaska. Did you know that for the first time ever, in the year 2014, Anchorage did not have a single day with a recorded temperature below zero? Are we listening? I'm glad I went ice racing in Alaska when I did!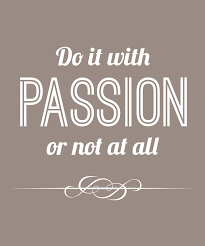 Do you feel the passion?
On this trip I would fly nearly 4,000 miles and drive nearly 1,000 miles. I did that to see racing at an indoor go-kart track and an ice track. I would also stay overnight in a hotel for two evenings to go along with the thousand miles worth of gas purchases and two rental cars. Does that sound like an acceptable value play to you? Of course it was to me. How do I know that? I volunteered to do it!
My Waze GPS app told me that I would arrive into the Minneapolis airport 57 minutes before flight time. However I would have to gas up my rental car before that happened as well as return my rental car ride to the terminal. It would be tight. If I didn't make it I had some fallback situations.
Patience is virtue especially when I was about to undertake this task.
I did do something that I was hoping would save me some time. I shed all of my excess winter clothing so I wouldn't suffocate on the airplane ride back to Southern California. This was all done at 70 M.P.H. It's not easy to take off a heavy pair of winter boots, extra pairs of socks and shirts, stocking caps, my heavy winter jacket and the like under these conditions. However if you're on an interstate highway with an hour and a half to kill and you are very patient this task can be completed.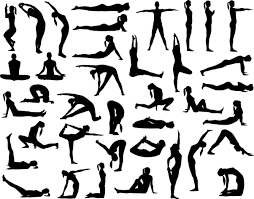 I must admit that while I was performing various yoga poses to get some tight fitting winter gear off. I was weaving all over the road but not really anymore than I weave when I'm texting. I tried to complete this process outside of the long arm of the local police so I wouldn't have to take a breathalyzer test.
I did make it back in time for my flight. However, I didn't make the flight. There's a difference! There were just too many paying passengers. That meant I would have to sit down, concentrate and figure out a new strategy for getting home tonight.
My best bet was to fly from Minneapolis to Seattle and then from Seattle to Los Angeles. I can't tell you how I make this happen. However, I can tell you I landed at LAX before midnight. I pulled into the driveway at 1 a.m. Pacific time. I wonder how many of the ice racers competing today were still up by the time I got home (3 a.m. their time!).
ONE CANNOT LIVE WELL OR SLEEP WELL IF ONE HAS NOT DINED WELL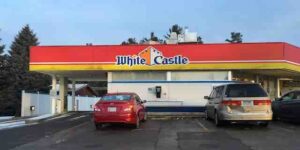 White Castle – All over the country
This was one of my more special boyhood memories.
For the first time in a long time I stopped at a White Castle fast food restaurant. I'm not wild about the expanded menu they have. Their stuff is a bit pricey for what you get too.
However, White Castle holds a special place in my heart from my boyhood growing up in Illinois. Vacations were nearly non-existent in my neighborhood. That wasn't a problem. Nobody else that I knew was going on vacation either. However, Tommy Burton went with his family to see Illinois play in the 1964 Rose Bowl (I was 15) and then they stopped off at Disneyland. I was pretty jealous of MOTNOTRUB (his nickname and his name spelled backwards). I guess I got even because one summer morning, while we were in high school, Tom called me to play golf. I made a hole in one!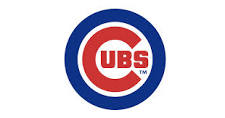 These were grand trips.
My grandfather and I would make a one-day driving trip each summer from East Peoria up too and back from Chicago to see the Chicago Cubs play. Often times my Uncle Francis came along. We picked him up in a Chicago-area suburb. We always tried to buy a bag of White Castle hamburgers for the three-hour ride home. Yep! Those were good times. Back in those days I'll bet the entire trip didn't cost as much as $25 USD. Of course people didn't make much back in the 50s either.
THE RACE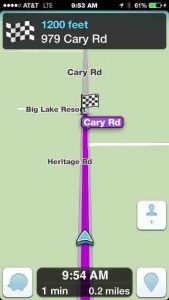 Big Lake Ice Track – Cloquet, Minnesota
Ice racing is a simple activity for both racer and fan.
Ice racing is pretty simple for the racer and the spectator.  The racer needs a frozen lake and a racecar. The spectator needs a frozen lake and warm clothes.
Today everyone at Big Lake met those requirements. The weather cooperated with a temperature of 22° and very little wind. It was a cloudy and gray day.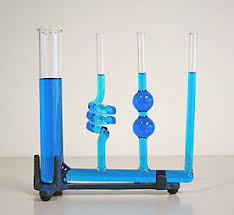 Why are ice tracks flat?
I would be watching the International Ice Racing Association sanctioning group. These folks have been in the ice racing business for a long time. They race exclusively on ice road courses. I have also attended several ice races on oval configurations. A true ice race is done on a flat track. Why? Water seeks its own level!
Normally there is no admission charge for an ice race. There was none today. Spectator amenities were limited. Today the "amenities" amounted to two porta potties. There was no PA system or concession stands. These guys just show up and race.
This is how the race program was going to work.
I arrived at about 9:30 AM. I was just in time for the last few minutes of the driver's meeting. There was a new twist on the IIRA racing today. There were three side-by-side racers in attendance. Those types of racing vehicles are popping up everywhere with greater and greater frequency. I was told that today the SXS racers would be competing in timed events only.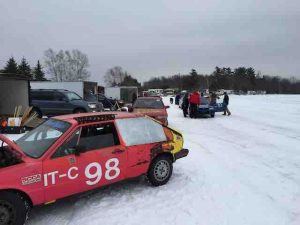 There were about 8-9 wheel to wheel race cars on the ice today. Car counts seemed to have been down a good deal over the last few years with IIRA. The first race of the season called for four cars to battle over a distance of five laps in what they were calling a heat race.
The road course itself was about 1 mile in length. Of course I am estimating the track's distance. A lap around the track took just a little bit more than one minute.
Wait for it.
Spectating positions were limited to standing in the paddock area. By the way the pit area is called "Paddock" at road course events. At oval tracks the pit area is called, wait for it, "the pit area".
Standing in the paddock area meant that I was a good distance away from the actual racing most of the time. That's just the way it was. There really wasn't any other choice. Today's paddock area and my rental car were located within 50 yards of shore. I was told earlier in the week there was 18 inches of ice at Big Lake. That's a lot of ice and a lot of cold weather. I think the upper halves of both Wisconsin and Minnesota are the coldest places in the U.S. day in and day out.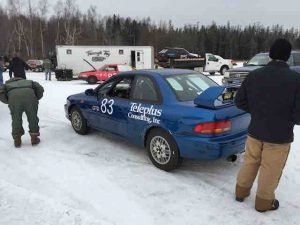 The IIRA sanctioning group runs both wheel to wheel racing and timed events. A good feature about this group is that they race on a different lake nearly every time they come to the ice. As a trackchaser I really like that.
 At a race like this it doesn't take long to see all there is to see. I took photographs of most of the racecars if not all for your viewing enjoyment. I also got lots of race clips albeit some from a distance. All photographs and video were captured from my iPhone six.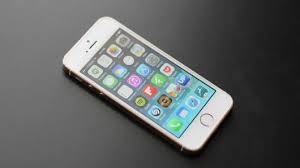 IPhones have rocked my world for years.
I did bring along my still camera especially for today's ice racing. I figured if it was really cold it would be difficult to hold my iPhone without gloves. However the temperatures were not too bad. The portability of the iPhone for taking photos can't be beat. I suspect I'll be using my iPhone most of the time this season in lieu of my Panasonic Lumix still camera, which is still an excellent machine.
After being at the track for two hours I felt that I had seen all I could see with such a small car count. It was time to boogie back to the Minneapolis-St. Paul airport in the hopes of catching a standby seat with one of my airline sponsors.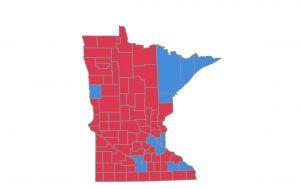 Minnesota
The Gopher state
This evening I saw my 72nd lifetime track in the Gopher state, yes the Gopher state. I trail Ed Esser's state leading total of 77 Minnesota tracks by just five. Rob Palmer…help!   Believe it or not, this was my 46th separate trackchasing trip to Minnesota!
Thanks for reading about my trackchasing,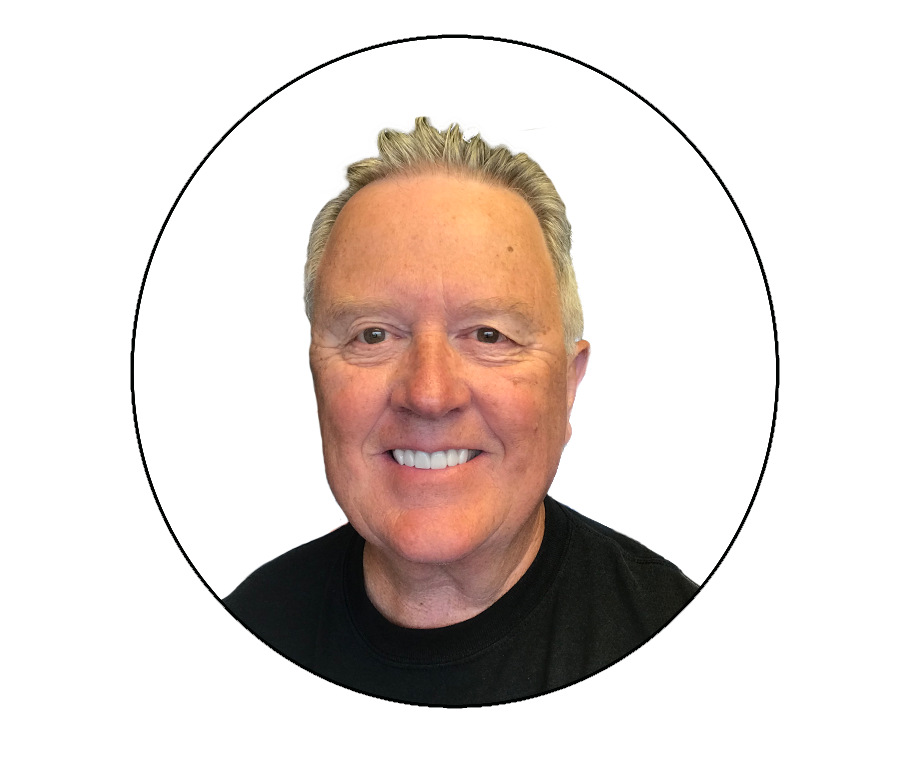 Randy Lewis
World's #1 Trackchaser
Peoria Old Timers Racing Club (P.O.R.C.) Hall of Fame Member
Minnesota sayings: It's 40 degrees out… and I could totally wear a swimsuit right now.
QUICK FACTS
AIRPLANE
Los Angeles, CA (LAX) – Kansas City, MO (MCI) – 1,361 miles
RENTAL CAR #1
Kansas City International Airport – trip begins
Lincoln, NE
Minneapolis-St. Paul International Airport – trip ends – 596 miles
RENTAL CAR #2
Minneapolis-St. Paul International Airport – trip begins
Cloquet, MN
Minneapolis-St. Paul International Airport – trip ends – 294 miles
AIRPLANE
Minneapolis, MN (MSP) – Seattle, WA (SEA) – 1,503 miles
Seattle, WA (SEA) – Los Angeles, CA (LAX) – 958 miles
Total air miles – 3,822 (3 flights)
Total rental car miles – 890 (2 cars)
Total miles traveled on this trip – 4,712 miles 
TRACK ADMISSION PRICES:
Lancaster Events Center – $10
Big Lake Ice Track – No charge
Total racetrack admissions for the trip – $10
LIFETIME TRACKCHASER COMPARISONS 
The three most important trackchasing comparisons to me are:
Total lifetime tracks seen
Total "trackchasing countries" seen
Lifetime National Geographic Diversity results
Total Lifetime Tracks
There are no trackchasers currently within 450 tracks of my lifetime total. Don't blame me.
Randy Lewis, San Clemente, California – 2,054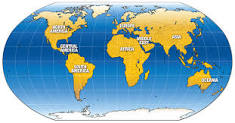 Total Trackchasing Countries
There are no trackchasers currently within 10 countries of my lifetime total.
Randy Lewis, San Clemente, California – 70
Current lifetime National Geographic Diversity results
Randy Lewis, San Clemente, California – 4.88
That's all folks! Official end of the RLR – Randy Lewis Racing Trackchaser Report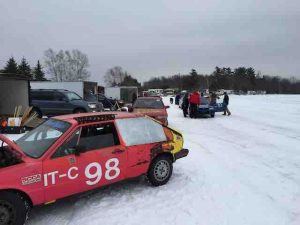 Click on the link below to get an understanding of what went on at Big Lake today:
A day on the ice at Big Lake in Cloquet, Minnesota