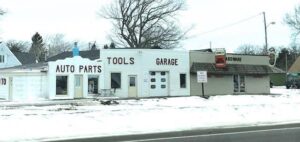 Greetings from Garrison, Minnesota
.
.
From the travels and adventures of the 
"World's #1 Trackchaser"
.
.
Borden Lake Ice Oval
Ice oval
 Lifetime Track #2,412
The EventVideo PlusPhotos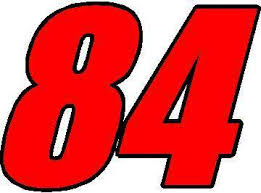 THE EVENT
I have had the opportunity to follow my trackchasing hobby all over the world.  As this is written I have seen racing in 77 countries.  My lifetime track total is just over 2,400. Some 84 of those tracks have been on the ice.  Long ago I wrapped up seeing racing in every American state.
Some twelve years ago I moved into the "World's #1 Trackchasing" spot.  Of course, that's if that title is awarded to the person who has seen the most lifetime tracks.  Frankly, I don't think it should be.   Maybe "Most Prolific Trackchaser" is a better description for that category.
The World's #1 Trackchaser title should be bestowed on the person who has seen the most racing in the most countries.  That's what the "world" is made up of isn't it?  Countries!
I was returning to central Minnesota for the third time to see racing sanctioned by the Hardwater Ice Racing Association. How did I even have the chance to do it? There were two reasons really.
I had met and gotten to know the people who run HIRA. I knew them and they knew me and we liked each other. Additionally, my social media promotion of my trackchasing hobby kept them in the loop as to what I had been doing. When they had a new opportunity for me they called. Yep. That's how life works. When you "know" people you get a lot more opportunities.
It's important to note that my hobby is not only about racing.  Yes, that is one part of it.  However, of equal importance are the logistics of trackchasing (getting from point A to B to C, etc.) and the opportunity to see the world.
I live in Southern California.  The vast majority of tracks in the U.S. are located in the Midwest and East.  It takes a good deal of logistical planning to get from where I live to where the tracks are.  A typical weekend trip within the U.S. will cover more than 5,000 air and driving miles.  I do about forty of those trips each year.  For the past 15 years I have traveled about 175 nights each and every year.  Surprisingly to some, more than half of those overnights were not part of trackchasing.
A big part of trackchasing for me is simply travel just for the fun of seeing new things.  You won't want to miss my "Trackchasing Tourist Attractions" page or my "Sports Spectating Resume" page on my website at www.randylewis.org.  Search around on my site.  Use the drop-down menus.  They will take you all over the world!  My site will give you some understanding on how important seeing the world and just "seeing stuff" is with my trackchasing hobby.
Today's adventure was one more of the 2,000 trips that have taken me up, down and around the long and dusty trackchasing trail.  If you would like to see where I've been and experience those adventures here's the link: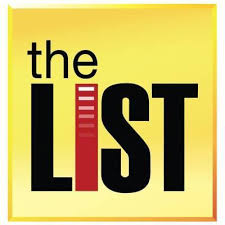 If you've got a question, comment or whatever please leave it at the bottom of this report.  It's very easy to do.  Or you can visit me on Facebook.  Thanks!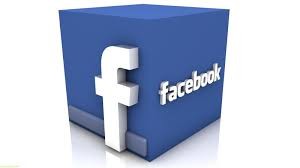 FOREWORD
Sunday, January 21, 2018.
I headed up to Borden Lake just a couple of miles north of Garrison, Minnesota this morning. It's the middle of winter and I'm going ice racing in Minnesota. In the middle of the winter I couldn't think of a better thing to be doing. That's why I do it.
Over the years I've made a lot of friends while out on the long and dusty and sometimes frozen trackchasing trail. Often times the people I've met will continue to follow my hobby for years. Many times those very same folks will give me a heads up on a new track opportunity.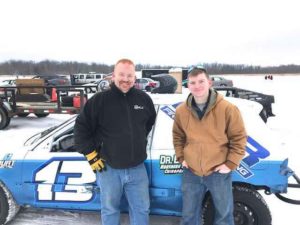 That was the case today. A few days ago I got a message from Kyle Hall (above left). Kyle is with the Hardwater Ice Racing Association. They do their thing up in central Minnesota.
I first found out about the Hardwater Ice Racing Association totally by chance. Carol and I were having a wonderful winter weekend in the Gopher State. We were on Milles Lac Lake watching the International Ice Racing Association group compete on an ice road course. This was back in January, 2008 some ten years ago.
When it was about time to leave the IIRA racing I was having a conversation with a local fellow about my hobby. When he figured out what I do he pointed just over my left shoulder. "You've seen some ice racing on a road course but those guys are racing on an oval track right now over there," he told me. I looked where he was pointing. Yep. There WERE some stock cars racing a little bit less than a mile away. Wow! If I'm not talking to this guy I don't find out about the Hardwater Ice Racing Association!
Soon Carol and I were enjoying one of the most unusual ice racing trackchasing doubles that we had ever seen. The HIRA group was racing stock cars on an oval track at the same time IIRA was racing sports cars on a road course on the SAME lake. What were the chances of that happening?
That all happened in 2008.  Those two tracks were #1,303 and #1,304 on my lifetime list. Could it be true that I've seen more than 1,100 tracks since my first HIRA encounter ten years ago? Yep. That's true. At the time I had seen racing in just 10 countries. Now, I have racing in 77 countries. A lot has happened in ten years. However, the Hardwater Ice Racing Association is still going strong. I guess I am too.
I stayed in touch with HIRA folks and kept checking their website to see when and where they might be racing next. It was my good fortune to see them compete one more time. That was in February, 2012 on Crystal Lake in Merrifield, Minnesota. That was lifetime track #1,731. If you want to read about that day on the ice, as well as the unbelievable trackchasing politics that was going on at the time here's the link: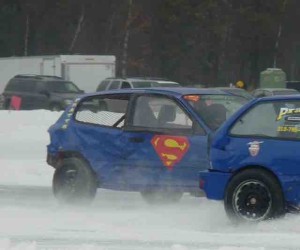 Crystal Lake Ice Track…a Hardwater Ice Racing Association event from 2015
I had not seen or heard from the HIRA group since my last visit some six years ago. I try to stay in touch with all the people I meet at the races. Sometimes that is easy to do and sometimes not. Like I say my friends are an outstanding source of information.
I was both surprised and grateful to hear from Kyle Hall. He got in touch to tell me the regular lake they use, Crystal Lake, wasn't going to work for them this year. They were having a hard time "growing the ice". I'm not sure exactly why that was.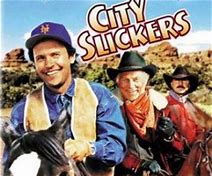 Remember I am a suburban slicker. That's sort of like a city slicker. With that in mind you might want to take what I'm going to tell you with a grain of salt. Sometimes a lake has some degree of current or other obstruction. When that happens the ice doesn't form as well. Maybe that was the problem that the Hardwater Ice Racing Association was having with their lake.
What did that mean for the Hardwater Ice Racing Association and for Randy Lewis Racing? It meant that HIRA would be racing on a new lake. It also meant this would be a new trackchasing opportunity for me. Kyle Hall recognized this far in advance of me knowing anything about it. He got in touch and told me about their plans.
Their first race of the year would be today Sunday, January 21, 2018. Their plan, ice permitting, was to race for the next six Sundays. Initially I didn't think I had today available for trackchasing in Garrison, Minnesota.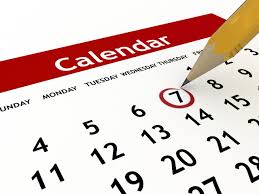 I looked at my busy winter schedule and decided I would catch them on the last of their six planned events. However, when a last-minute change came about it opened up the opportunity to get up to Borden Lake. A bird in the hand is better than two in the bush right? If I waited until the end of February they might not have ice. Then next year they might return to Crystal Lake and Borden Lake would be lost forever. Borden Lake here I come.
Believe it or not, I have ice racing plans for the next six consecutive weeks. OK, I guess if you followed my hobby for very long that's not so hard to believe isn't it?
Mother nature and ice racing have a love/hate relationship. Lately mother nature has been hating ice racing. The winters have been too warm to form the 14-16 inches of ice necessary for a safe ice race on a lake. Of course, not all ice racing takes place on a lake. However, all ice racing takes place on ice. Got that?
I figured that since I was already in Wisconsin for yesterday's ice racing, and the weather was cold enough, that I had best get up to Borden Lake now. If I waited the weather might get warm.  The ice might melt. Then next year the Hardwater Ice Racing Association might go back to racing on their old lake. Yes, now seemed like the time to visit Borden Lake.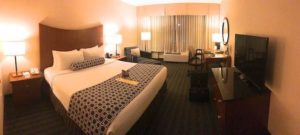 I had stayed last night in a very comfortable Crown Plaza Hotel in Minneapolis. Crowne Plaza is the upscale portion of the Holiday Inn chain. They're most similar to a very nice Hyatt or Marriott. Of course, Priceline got me in there for a pittance.
The weather was going to be unseasonably warm today for northern Minnesota. What is unseasonably warm? Today's high temperature would be 32°. That's pretty much the equivalent of it being 90° in January in San Clemente.
It was going to be so warm that I didn't even put on my long underwear bottoms for today's racing. I figured I could tough it out. It would also make it a lot easier if I got on an airplane tonight. No one likes to be wearing long underwear on a jet airplane right?
I am in constant communication with race promoters and organizers about their upcoming events. This morning I was conversing with a fellow originally from Maine about his upcoming ice racing plans. It's fun to talk to these folks. They are so optimistic and positive about their plans. That's a good thing.
THE RACING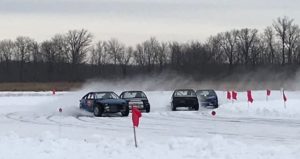 Borden Lake Ice Oval – Garrison, Minnesota
I pulled onto Borden Lake in Garrison, Minnesota about 10 minutes past noon. With a scheduled start time of 12 p.m. they were already racing.
Why is it the nicest folks in the race track promotion business seem to have the best and most well run racing organizations? Is it because they are just plain nice folks and welcoming to strangers? Is it that they attract a clientele of racers and fans that can produce a quality program? Are these types of folks just better at what they do in the racing business and probably their everyday Life? Maybe it's a combination of all of the above. Today's ice racing show was one of the best I've seen.  In the following paragraphs I will tell you why.
When I pulled onto the ice I soon met a young woman who asked me to sign a liability release. That's pretty much standard operating procedure at race tracks that have insurance anyway. There would be no admission charge to watch the races. That was most generous.
Additionally the woman handed me a one page "racing program". Since this was the first race of the 2018 season the program included the final standings from last year for all classes. It also listed each driver by name and number. Finally the program gave a brief explanation of how the races were lined up, how many there would be in each race and how long each race would be.
I've seen ice racing at more than 80 locations in 17 states, provinces and countries. I believe I could count on one hand the number of ice racing organizations that provide a program of any sort. How difficult would it be to provide a one pager like they did today with all of the pertinent information that would allow a fan to enjoy the racing even more? It doesn't seem like you'll be that difficult. Nevertheless virtually no one puts in the effort to do it.
When I tell you that I saw an ice race or asphalt race or dirt race I'm talking about the surface the cars race on. Today the cars would be racing on a frozen lake. It was Borden Lake. My research told me the lake was 84 feet deep at the deepest point and 957 in size.
Today they were racing about 200 yards from shore. It didn't take me long to meet up with my contact Kyle Hall. I didn't get a chance to spend all that much time with Kyle. He was busy racing about every other race.
Kyle did tell me we were standing in the pit area with a depth of ice of about 26 inches. He told me the ice was frozen solid all the way to the ground. Was this a dirt race with ice on top since the ice went to the ground? No, I was seeing an ice race. How did I know that? Cars were racing on ice. I try to keep things simple in life. How am I my doing?
Most ice racing on frozen lakes doesn't offer much in the way of creature conveniences. I did see one porta-potty on the premises. I didn't see anyone selling concessions and there was no PA system. That's all pretty much standard.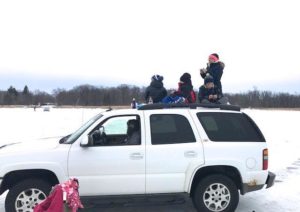 I did see something that was pretty cool, pun intended. The entire front straightaway and part of the backstretch was lined with spectators watching the races from their cars. I suspect that many had brought their own refreshments including food and drink.
I also suspected no one wants to sit inside their warm car for three hours watching some exciting ice racing while the cold beverages they brought along get warmer and warmer. I wouldn't want to do that. Also, because I am a suburban slicker, I probably wouldn't even know how to keep my drinks cold in a situation like this.
It should come as no surprise that folks who live in Minnesota are just a little bit smarter than me. They certainly are much more accustomed and acclimated to living in the climate of Minnesota. Today I saw several different folks simply laying their beverage cans and bottles on the ice next to their car. When it was time for a cold drink they just retrieved their bottles and cans from the "icebox". They were ice cold!
Today the boys, and possibly girls, would be racing on an ice oval. There was no banking to the oval as water seeks its own level. I'm going to guess the track  was nearly a quarter mile in distance.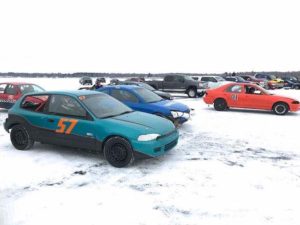 My racing program told me that I was going to be seeing racing from four classes today. The smallest but the fastest class was called "full studded". They also had a soft rubber class. That was for drivers racing on regular rubber tires with no studs for traction. The navigator group was for drivers carrying a passenger hence the "navigator" designation. Finally, the under 15 class would be for youngsters, the future of Hardwater Ice Racing Association events.
Each class was scheduled to run two heat races and one feature event. With four classes that would have meant eight heat races. I could swear they ran a lot more than eight heats before they went to intermission.
As soon as one race took the checkered flag the cars in the next race were pulling onto the track. I can't recall seeing any group race on ice and be more efficient than HIRA. It was easy to watch the races from inside my car. I also took a walk through the pit area. Even though I hadn't paid anything to get in my liability release allowed me this flexibility.
There was a large contingent of fans walking around on the ice or sitting in their cars. I'm sure they didn't want a lot of downtime between one race and the next. That's why I was so impressed with the HIRA organization today. These guys have been racing on ice for a long time and they know what they are doing.
I did get a chance to talk for a few moments today to Kyle Hall. Remember, he was my advance contact for today's racing.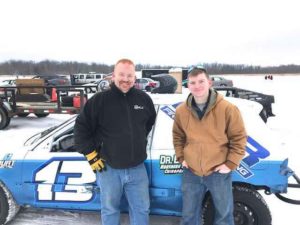 He drives in both the soft rubber and navigator classes. As a matter fact he was the 2017 HIRA champion in both divisions. Kyle's son Brady is his navigator in that class.
Kyle told me he enjoys following my trackchasing hobby. He said he gets a notification from YouTube each time I post a video. Kyle was even up to speed on the trackchasing count of the World's #1 Trackchasing couple, which now exceeds 3,000.
It was Kyle who took the initiative to tell me that HIRA was changing lakes this year. They were able to get a nice sponsorship program with J.J.'s Bird's Nest bar and restaurant that overlooks Borden Lake. I didn't have time to stop into the Bird's Nest today but I'm told they do a real nice job entertaining their customers. If you're in the area you might want to stop by.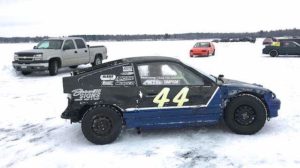 I also had a chance to say hello very briefly to Chad Erlandson. I had met Chad previously at these Hardwater racing events. As a matter fact he was the promoter at the Aitken County Fairgrounds for their summer Baja races. I remember how well I was treated when I showed up at that county fair. I hope to attend some more of those Baja races if they still have them.
By the way, I never ever want to take for granted how well I am treated by anyone anywhere. However, I did need to remind myself I was in "NIMS country". Of course, "NIMS" is an acronym for Nebraska, Iowa, Minnesota and South Dakota. The nicest people in the country and probably the world live in these four states. I know that when I'm in NIMS territory I'm going to have a lot of very good experiences.
Today's temperature was 32° with not much wind at all. It was very comfortable to walk out onto the ice and get up close and personal with today's racecars. You won't want to miss my photographs. I think my video is going to be extra special as well. These guys race hard and clean.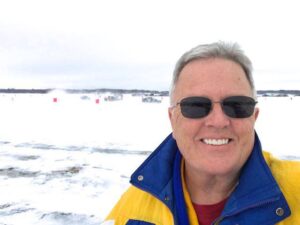 I wanted to stay as long as I could today. Nevertheless, I had a travel plan that I could not lose sight of. I live in California. SoCal is a long way from northern Minnesota. After I had seen my racing my number one objective in most situations is to get home. I enjoy being at home. I enjoy being at the ice races. They are nearly 2,000 miles apart. Who spends most of their weekends more than 2,000 miles from home? It's difficult to be in two locations at one time.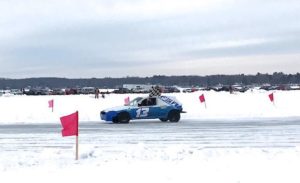 Today I stayed for three of the four features. The fellow driving the superman car took the studded race. Sorry, I didn't get his name but I've seen that car race before. Then Kyle Hall won the feature in the navigator division with son Brady in the navigator's seat. Kyle's son Keith took the soft rubber feature event with his father close behind in second place. This was the first time Keith had ever beaten dear old dad.  Well done Keith!
The Hardwater Ice Racing Association uses a solid blue flag.  Any idea why?  It's pretty simple when you think about it.  What color is the ice track?  White.  What color is the flag that is used to signify one lap to go?  White.  A white flag on a white track could be hard to see.  HIRA uses a BLUE flag to let the drivers know there is one lap to go.  Now you know the rest of the story.
AFTER THE RACES
I'm going to suspect that most of the drivers live pretty close to Borden Lake. Ice racing is not a sport where the competitors tow very far to race. If I had to take a wild stab at it I would say that more than 90% of the folks live within an hour's drive of the lake or less.
By leaving when I did I might not pull into the driveway of our modest seaside cottage until midnight Minnesota time. If I didn't make the first flight, that I would be standing by for, I might make the second. If that happened I would pull into the driveway at 2 a.m. Minnesota time. Finally, the only flight that had quite a few seats available was the last flight of the night departing Minneapolis toward Los Angeles at 10 p.m. central time. If I had to wait and get on that airplane I wouldn't be pulling into our little driveway until 5 a.m. Minnesota time. I might not get home tonight/tomorrow morning until some of today's drivers and fans were already getting up to go to work on Monday morning!
I'm not sure that everyone understands and/or appreciates the challenge that must overcome to trackchase from California. That's OK. I understand. I deal with it. It's not a problem.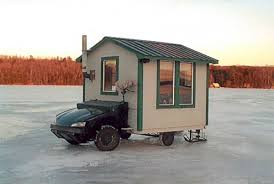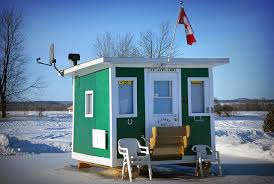 I was kind a hoping I might be able to find an ice fishing hut on the lake today that I could visit. I told you I am a suburban slicker. I have never been inside an ice fishing hut. It's a bucket list item. It's something I want to do. I've been in a "ice bar" in Finland. That was fun. Carol and I were even in an ice bar on a cruise ship! That little bugger gets to do everything. However, I want to visit the inside of an ice fishing hut.
My Waze GPS system told me I should get to the Minneapolis airport at 4:52 p.m. The first flight I might have a chance to get on was departing at 5:55 p.m. That gave me 63 minutes.
However, I would have to make one final gasoline stop before I got to the airport. I would have to return my rental car, ride the tram into the terminal, clear airport security and rush down to a gate in the G terminal which is a good long walk. It would be tight and there was no certainty I would even get on the flight. It was already overbooked. If I didn't make it I was simply standby for the next flight.
Would you go to the airport for a cross-country flight and show up at security about 45 minutes before flight time? You would probably get there earlier wouldn't you? That's good. You should. My lifestyle doesn't operate like most folks.
I'll make a long story a bit longer. I had three flights tonight that would get me home from Minnesota. They departed at 6 p.m., 8 p.m. and 10 p.m. roughly. If I made the first one I get home at midnight Minnesota time. If I make the 8 p.m. flight I get home at 2-3 a.m. Minnesota time. Finally, if I make the 10 p.m. flight I get home at 4-5 a.m. Minnesota time. My destination, like it almost always is, was "LAX".
Through the application of some secret magical strategy I got the last seat on the 6 p.m. flight. I'd like to tell you how that worked out. However, I am contractually forbidden in doing that.
This was an excellent weekend of trackchasing first in Wisconsin and then in Minnesota. I don't expect this to be my last ice trackchasing trip of the year. If the weather holds, and there is no certainty about that, this could be one of my best ice track trackchasing seasons in recent memory. We'll see.
Good afternoon from Borden Lake in Garrison, Minnesota.
 
Randy Lewis – 77 countries – 2,412 tracks.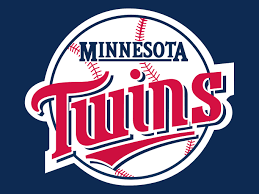 Minnesota
The Gopher state
This afternoon I saw racing at my 87th lifetime track in the Gopher state, yes, the Gopher state.  I hold the #1 trackchasing ranking in Minnesota as I do in 24 states.  I've seen 87 or more tracks in seven different states.
Thanks for reading about my trackchasing,
Randy Lewis
World's #1 Trackchaser
Peoria Old Timers Racing Club (P.O.R.C.) Hall of Fame Member
Minnesota sayings:  Skijor.
A sport involving dogs pulling people on skis.
QUICK FACTS
LIFETIME TRACKCHASER COMPARISONS 
The three most important trackchasing comparisons to me are:
Total lifetime tracks seen
Total "trackchasing countries" seen
Lifetime National Geographic Diversity results
Total Lifetime Tracks
There are no trackchasers currently within 600 tracks of my lifetime total.  Don't blame me.
Randy Lewis, San Clemente, California – 2,412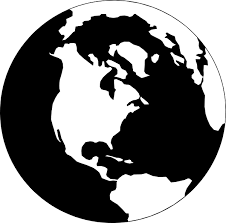 Total Trackchasing Countries
There are no trackchasers currently within 20 countries of my lifetime total. 
Randy Lewis, San Clemente, California – 77
Current lifetime National Geographic Diversity results
Randy Lewis, San Clemente, California – 4.14
That's all folks!  Official end of the RLR – Randy Lewis Racing Trackchaser Report
Click on the link below to see the video production from the racing action today.
Click on the link below for a photo album from today's trackchasing day.  You can view the album slide by slide or click on the "slide show" icon for a self-guided tour of today's trackchasing adventure.
A day at the lake….in the middle of a Minnesota winter