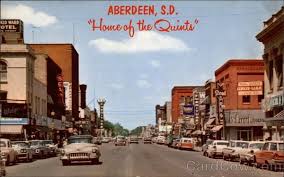 Greetings from Aberdeen, South Dakota
From the travels and adventures of the 
"World's #1 Trackchaser"
The Event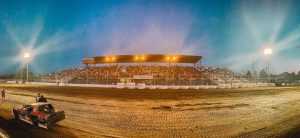 Brown County Speedway
Dirt oval
 Lifetime Track #609
Reprinted with permission from my Monday, August 12, 2002 Trackchaser Report. 
THE CLASSIC TRACKCHASER REPORT

Editor's note: This is a CLASSIC Trackchaser Report. What the heck does "Classic" mean? It's simply a Trackchaser Report that comes from my trackchasing archives. Typically these will be stories from tracks I visited five years or ten years or more ago.
For whatever reason (usually not enough time) this trackchasing adventure didn't get posted to my website when I first made the track visit. Often a classic TR will not have a video and/or photo album attached. I didn't begin producing my YouTube videos until 2009 (YouTube channel: RANLAY). I didn't begin writing a complete Trackchaser Report until I had seen about 425 tracks. Photo albums were sort of hit or miss during the early years of my trackchasing. Additionally, if you see a website link know that link worked when the TR was originally written. Will it work now? Your guess is as good as mine! Nevertheless, this CLASSIC Trackchaser Report has finally bubbled to the surface and is now available for everyone to see at www.randylewis.org. I hope you enjoy it.
I AM A TRACKCHASER.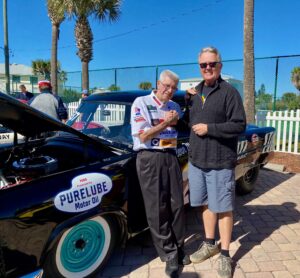 My name is Randy Lewis (above with the legendary Leonard Wood). I hail from the sleepy little village by the sea, San Clemente, California. I am a "trackchaser". I trackchase. Have you ever in your life heard of "trackchasing"? I didn't think so. 
I live in southern California. That's probably the most inconvenient location in the country for seeing tracks in the U.S. Most of the racetracks in the U.S. are located well over 1,000 miles from where I live. My average trip covers 5,000 miles and more. I take 35-40 of those trips each season. In any given year I will travel well over 200,000 miles, rent more than 50 cars, and stay in more than 150 hotel rooms. 
I get the chance to meet people from all over the world. With trackchasing trips to 85 countries and counting just getting the chance to experience so many unique cultures, spend time in the homes of my friends and meet so many people is a huge reward for being in this hobby. I am indebted to several of these folks for their help and friendship.
Once you begin researching my trip itineraries from my website, yes you will want to do that, you will be surprised. One day I'll be in Tucson, the next in maybe Tuscaloosa and the following day in Syracuse. I do that kind of thing all the time. Figuring out the logistics of a trip like that is as much fun for me as watching a figure 8 race.
Now you know a little bit about my trackchasing addiction. When you receive one of my Trackchaser Reports or find one on my website at www.randylewis.org I hope you will take the time to imagine in your mind what it took to make this trip from SoCal and understand the fun I had doing it.
There you have it. That's trackchasing…the way I do it. Do others trackchase? Absolutely. Do they share their experiences? Sorry. They don't. If you want to see the true "essence" of trackchasing you've come to the right place.
Today's adventure was one more of the 2,000 trips that have taken me up, down and around the proverbial long and dusty trackchasing trail.  If you would like to see where I've been and experience those adventures here's the link: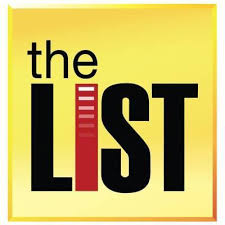 If you've got a question, comment or whatever please leave it at the bottom of this report.  It's very easy to do.  Or you can visit me on Facebook.  Thanks!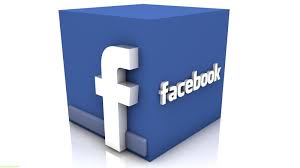 FOREWORD
Monday, August 12, 2002.
Greetings from Aberdeen, South Dakota,
PEOPLE/TRAVEL NEWS
Best country music lyrics of the trip: 
There ain't no trash in my trailer,
I got a motor hanging from my tree,
I got a satellite dish and a trampoline,
There ain't no trash in my trailer,
Since I threw her out of here.
I woke up for the second consecutive morning in the Golden Hotel.  Tonight's track is just out the front door of the hotel, north on route 281 and then left on 24th Street to the Brown County Speedway.  Oh yes, I forgot one thing, it's five and one hours up route 281 until I make the left on 24th Street.  The devil is in the details! 
Although I have been eating my grocery store purchased low fat low-cal items most of the week I have enjoyed something each day from the "evil" side of the menu.  Today it was breakfast across the street from the Golden Hotel (after taking a picture of the world's biggest shamrock) at Karen's Kitchen.  Even though it was nearly 11 a.m., they serve breakfast all day.  This eatery gave me a chance to talk to the locals that I always find to be a highlight of the trip.
The restaurant's proprietor greeted me with a "Where you from".  It's all part of the "You ain't from around here, are you boy?" syndrome.  This fellow turned out to be the husband portion of the husband and wife ownership team.  His wife was the cook, and presumably Karen.  He told me he used to farm "five quarters".  Each quarter was 160 acres.  He also raised 100 head of cattle and rented more farmland to boot.  I said that I thought the restaurant life must be easier than that much farming.  He said, "Not really. Our day goes from 3:30 a.m. to 7 p.m. since my wife and I are the only employees".  Check it out, that's a long day.  They had a guestbook for their guests to sign.  They also had a large U.S. map with pins stuck in it representing their guest's hometowns.  I got to place the first pin in the San Clemente area that was actually listed on the map.
On the drive up to Aberdeen, I listened to the O'Neill FM radio station.  The Stuart track announcer, whom I had sat with the previous night, does the news reports for the station.  As I've mentioned this is a real small-town atmosphere.  One of the radio station's special features is the "hospital report".  The "hospital report" begins with a jingle wishing that everyone would get well and get out of the hospital quickly.  They then mention anyone who has been admitted and released from the hospital including their hometown.  They finish up with who remains in the hospital and their hometown.  I was surprised they didn't read off to the public each patient's medical chart!
Based on Allan Brown's trackchaser schedule I was expecting to meet up with him at Brown County and I did.  He's been out and about this week and will be adding 6-7 new tracks before he returns to Michigan.  Allan and I will be competing in the first annual Trackchaser Golf Tournament tomorrow at the Lee Park Municipal Golf Course in Aberdeen.  The winner is ticketed to play Gordy Killian in the world trackchaser golf championships!
The weather turned cool as the evening wore on.  I hadn't planned to bring much heavy clothing based upon it being mid-August.  It definitely did not end up being shorts weather.  As is my custom, I gave my trackchaser note to the announcers.  Unfortunately, I did not get to hear their comments about my visit since I was being interviewed by the police.  Close readers of these words might get the impression that I have a police blotter as long as your arm.  In this case, I was just involved in a conversation with a lady police officer to get a golf course recommendation.  Although not a golfer, she did recommend the course mentioned above.
When the sprint cars ran their feature event, it got dusty.  I was glad to have my dirt goggles and most people without them were having a hard time seeing.  Where else but America (probably the U.K. too) can you listen to fine country music with thought provoking lyrics and wear goggles to keep the dusty, greasy racing gook from penetrating nearly every orifice of your body?
RACING NEWS:  
The Brown County Speedway in Aberdeen, South Dakota is my 609thtrack.  It is also my fifth track to see in my lifetime in South Dakota.  This track gains me admission into the "5-30" trackchaser club.  The 5-30 club includes those trackchasers who have seen at least five tracks in at least 30 different states.  There are now four people in this group (Schneider, Brown, Killian and Lewis).  This sounds like a law firm!
General admission to this show was an ultra-reasonable $8.  The show's headline division was the WISSOTA Sprint Cars (22).  They also ran a late model "A" main that was rained out from a previous show.  Additionally, they had a full street stock and modified program.  Street stocks in this area of the country are fun to watch.  In some places, street stocks are pure junk.  These street stocks look like they used to be the late model division of 15 years ago.
The track is a one-third mile high banked dirt oval.  It is very wide with multiple racing grooves.  The show is definitely a top 20% track that I've seen.  They run the races promptly, have full fields and a well-maintained racetrack.  I guess that is why the large covered grandstand was nearly full on a Monday night.  It was a treat to see a good racing program on a Monday night which is the least raced on day of the week.
TRACK FOOD:    No track food tonight although they did have some good-looking pizza.
RENTAL CAR UPDATE:   The National Rental Car racing Buick is performing well and now has 683 miles on it. 
That's all the news that's fit to print from San Clemente where the women are strong, the men are good-looking and all of the children are above average.
Planned upcoming races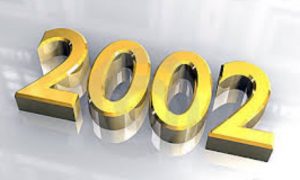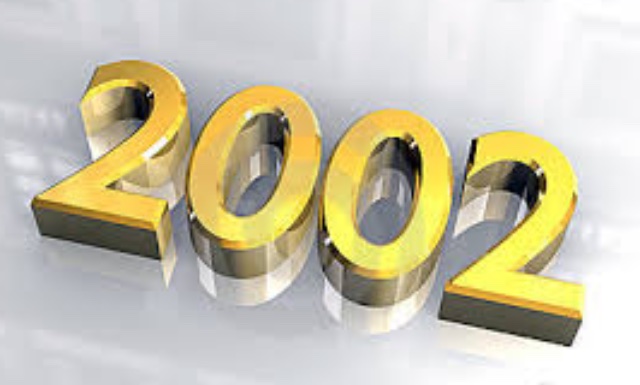 New racetracks visited in 2002
Beebe Speedway, Beebe, AR (http://www.beebespeedway.com/.)
North Alabama Speedway, Tuscumbia, AL (www.northalabamaspeedway.com)
Pike County Speedway, Magnolia, MS (http://hometown.aol.com/racecentrl/index.html)
North Central Arkansas Speedway, Yellville, AR (http://www.northcentralarspeedway.com/)
West Plains Motor Speedway, West Plains, MO (http://www.westplains-speedway.com/)
Southern National Speedway, Kenly, NC (http://www.southernnationalspeedway.com/)
Carolina Motorsports Park, Kershaw, SC (http://www.cmpracetrack.com/)
The Dirt Tract at Lowe's Motor Speedway, Concord, NC (http://www.charlottemotorspeedway.com/)
Oglethorpe Speedway Park, Savannah, GA (www.ospracing.net)
Big Daddy's South Boston Speedway, South Boston, VA (http://www.southbostonspeedway.com/)
Bakersfield Raceway Park, Linton, IN (http://www.ncci.net/Bakersfield/)
Indianapolis Raceway Park (road course), Indianapolis, IN (http://www.irponline.com/)
Kil Kare Speedway (one-quarter mile oval), Xenia, OH (http://www.kilkareraceway.com/)
Thunder Raceway, Show Low, AZ (http://www.thunderraceway.com/)
Columbus 151 Speedway, Columbus, WI (http://www.racingonline.com/columbus151/)
Kalamazoo Speedway, Kalamazoo, MI (http://www.kalamazoospeedway.com/)
Toledo Speedway (small oval), Toledo, OH (http://www.arcaracing.com/)
Toledo Speedway (figure 8), Toledo, OH (http://www.arcaracing.com/)
Irwindale Speedway (figure 8), Irwindale, CA (http://www.irwindalespeedway.com/index.html)
Lafayette County Fairgrounds, Darlington, WI (http://www.racingonline.com/lafayette/)
Hamilton County Fairgrounds, Webster City, IA (no web site)
Missou Speedway, Moberly, MO (no web site)
Hartford Raceway Park, Hartford, MI (http://www.hartfordspeedwaypark.com/)
Stateline Speedway, Edon, OH (http://www.statelinespeedway.net/)
Sixty-Seven Raceway Park, Godfrey, IL (http://www.67racewaypark.com/)
Callaway Raceways, Fulton, MO (http://www.callawayraceways.com/)
Adams County Speedway, Corning, IA (http://www.acspeedway.com/)
Mid-America Motorplex, Pacific Junction, IA (http://www.midamericamotorplex.com/)
Price Motors I-35 Speedway, Mason City, IA (http://www.i-35speedway.com/)
Twin Cities Raceway, North Vernon, IN (http://www.twincitiesraceway.com/)
Thompson International Speedway, Thompson, CT (http://www.thompsonspeedway.com/)
Accord Speedway, Accord, NY (http://www.accordspeedway.com/)
Starlight Speedway, Trumansburg, NY (http://www.starlitespeedway.com/)
Wyoming County International Speedway, Perry, NY (http://www.wyomingcountyinternationalspeedway.com/index.html)
Flamboro Speedway, Freelton, Ontario, Canada (http://www.flamborospeedway.itgo.com/)
Merrittville Speedway, Thorold, Ontario, Canada (no web site)
U.S. 36 Raceway, Osborn, MO (no web site)
Kansas Speedway, Kansas City, KS (http://www.kansasspeedway.com/)
Brooklyn Speedway (oval), Brooklyn, IA (http://www.heartlandmotorsports.com/News/01_21_brooklyn.htm)
Brooklyn Speedway (figure 8) Brooklyn, IA (http://www.heartlandmotorsports.com/News/01_21_brooklyn.htm)
Shawano Speedway, Shawano, WI (http://www.shawanospeedway.com/)
Riverside Speedway, Eagle River, WI (no web site)
Manitowoc County Expo Speedway, Manitowoc, WI (http://www.ewscracing.com/sched.html)
Wisconsin International Raceway (small oval), Kaukauna, WI (http://www.frrc.net/)
Wisconsin International Raceway (figure 8), Kaukauna, WI (http://www.frrc.net/)
Sycamore Speedway (small oval), Sycamore, Illinois (no web site)
Sycamore Speedway (figure 8), Sycamore, Illinois (no web site)
Chicagoland Speedway, Joliet, Illinois (http://www.chicagolandspeedway.com/)
New Hampshire International Raceway, Loudon, New Hampshire (http://www.nhis.com/)
National Grand Prix, Washington, D.C. (http://www.nationalgrandprix.com/Html/Home/IndexFlash.php)
Trail-Way Speedway (oval), Hanover, Pennsylvania (http://www.trail-wayspeedway.com/)
Trail-Way Speedway (road course), Hanover, Pennsylvania (http://www.trail-wayspeedway.com/)
Trail-Way Speedway (figure 8), Hanover, Pennsylvania (http://www.trail-wayspeedway.com/)
Stony Brook Speedway, Stoystown, Pennsylvania (no web site)
Latrobe Speedway, Latrobe, Pennsylvania (http://www.latrobespeedway.com/)
Yuba-Sutter Fairgrounds, Yuba City, California (no web site)
Reno-Fernley Raceway, Fernley, Nevada (http://www.reno-fernleyraceway.com/)
Thunderhill Raceway Park, Willows, California (http://www.thunderhill.com/)
Wavelink Raceway Park, Waverly, Nebraska (no web site)
Riviera Raceway, Norfolk, Nebraska (no web site)
Stuart Speedway, Stuart, Nebraska (no web site)
Brown County Speedway, Aberdeen, South Dakota (no web site)
You might have remembrances about this track.  If so, please feel free to share your memories in the comments section below.  If you have any photos from back in the day, send them to me at Ranlay@yahoo.com.  I'll try to include them here.
Thanks for reading about my trackchasing,
Randy Lewis
World's #1 Trackchaser
Peoria Old Timers Racing Club (P.O.R.C.) Hall of Fame Member
That's all folks!  Official end of the RLR – Randy Lewis Racing Trackchaser Report