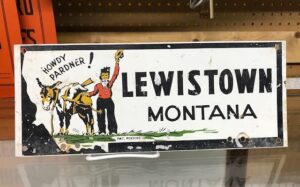 Greetings from Lewiston, Montana
.
.
From the travels and adventures of the 
"World's #1 Trackchaser"
.
.
Central Montana Fairgrounds
Dirt road course
Lifetime Track #2,354
The EventVideo PlusPhotos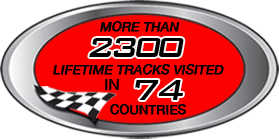 THE EVENT
I have had the opportunity to follow my trackchasing hobby all over the world. As this is written I have seen racing in 74 countries. My lifetime track total exceeds 2,300. Each and every year I will trackchase in 25-30 states.
At track #1,040 I moved into the "World's #1 Trackchasing" spot. Here's the funny thing about that. I was perfectly content to remain in about seventh place in the worldwide trackchasing standings. Then I had rotator cuff surgery, which knocked me out of golf for about six months. With no golf and time on my hands I turned up my trackchasing by a notch or two. I discovered I liked MORE trackchasing and LESS golf. It didn't take all that long to move up to the top of the world trackchasing standings at that point.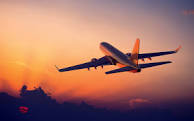 I have flown on an airplane virtually every week since I was 23 years old. However, I didn't get on my FIRST airplane until I was twenty-one! Where was I headed? Montana! What was I planning to see? The Belaro Speedway in Billings AND the future "Trackchasing's First Mother" aka my wife Carol who was living in Dayton, Wyoming. Now you know the rest of the story.
My hobby is not only about racing. Trackchasing for me centers around three things. The racing part is pretty obvious. However of equal importance is the logistics of trackchasing and the opportunity to see the world.
I live in Southern California. The vast majority of tracks are located in the Midwest and East. It takes a good deal of logistical planning to get from where I live to where the tracks are. For the past 15 years I have traveled about 175 nights each and every year. Surprisingly to some, more than half of those overnights were not part of trackchasing.
Then there's the travel just for the fun of seeing new things. You won't want to miss my "Trackchasing Tourist Attractions" page or my "Sports Spectating Resume" page on my website at www.randylewis.org. That will give you some understanding on how important seeing the world is with my hobby.

Today's adventure was one more of the 2,000 trips that have taken me up, down and around the long and dusty trackchasing trail. If you would like to see where I've been and experience those adventures here's the link:
If you've got a question, comment or whatever please leave it at the bottom of this report.  It's very easy to do.  Or you can visit me on Facebook.  Thanks!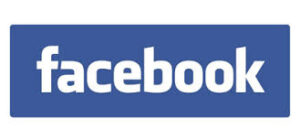 FOREWORD
I woke up at about 6 am in an Interstate 90 highway rest area in Bozeman, Montana. I would have less than a three-hour drive up to today's afternoon racing destination in Lewiston, Montana.
I would be seeing some Montana bump and run racing at the Central Montana Fairgrounds in Lewiston. I've seen a few Montana bump and run races in the past. They are always very entertaining. You won't want to miss the video on this one.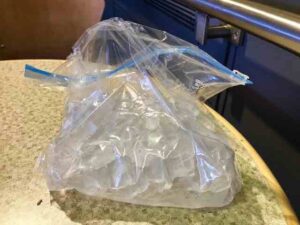 When I got into Lewiston I stopped at McDonald's for breakfast. There I could use my iPhone McDonald's app to get two breakfast sandwiches for the price of one. I also filled a bag with crushed ice to keep my prescription medication refrigerated. I have only one pill to go and I'll be taking that tomorrow morning. The pills need to be refrigerated because they contain a "live virus". Why am I taking these pills? You're going to hear more about that in a couple of weeks.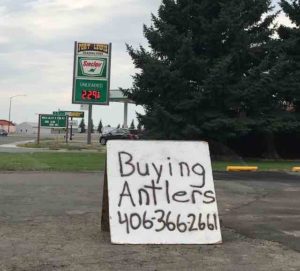 It was interesting to listen to the conversations of the local people hanging out in McDonald's. Lewiston, Montana is a small town. It appears that everybody knows everybody and if they don't know you they're willing to introduce themselves.  You won't believe what was in high demand in town!
Lewiston is the county seat of Fergus County. It's small with just 5,900 people. This was once land occupied by the Blackfoot Native Americans. In the 1880s gold was discovered in the nearby Judith Mountains. Bobby Petrino current head football coach at the University of Louisville was born here. How's that for a diverse mini-biography of Lewiston?
I checked out TripAdvisor, as I always do when I'm traveling, to see what the top 10 things to do might be in Lewiston. Being that Lewiston was small and it's in such a rural area they didn't have a top 10….but only a top five!
I selected the #2 rated attraction, which was the Central Montana Historical Museum. It had some positive recommendations and looked like it would fit the touring bill.
On this Saturday morning the museum was open. However, when I walked in there wasn't anyone in sight. This truly was a "self guided" tour. There was a spot for donations. I left an amount of money equal to what I thought I might have been charged had there been an entrance fee.
You won't want to miss the contents of this museum. There weren't any iPhones, iPads or IMAX movies to be seen. Life was different back in the day. It was especially different back in the Montana day. I enjoyed this museum very much even though I was only there for short time.
THE RACING
Central Montana Fairgrounds – Lewiston, Montana
Then I was off to the Central Montana Fairgrounds. It was easy to find as it sits on the outskirts of town. This was the last day of their four-day annual fair.
As mentioned I have seen Montana bump and run races in several of their Montana locations. They are not the easiest group for finding details about their events online. Nevertheless, I have developed a couple of nice contacts that are more than willing to give me the race schedule information.
Today's Racing would begin at 1 p.m. I was happy for that. Following the Montana races I will be staying overnight up in Calgary. Alberta Canada.
Recall that two nights ago I had tried to get a hotel in Salt Lake City. On that night their hotels were outrageously expensive. As an example, the Super 8 near the airport wash selling for $249 plus tax. That encouraged me to sleep overnight in the airport.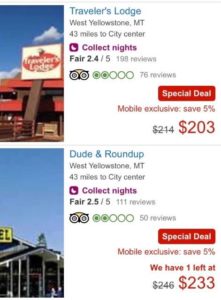 Last night in Bozeman Montana, near the Yellowstone National Park, a Motel 6 was selling for $150 plus tax. I was born at night but not last night. I elected to sleep in a highway rest area rather than pay nearly $200 for Motel 6.
Today, from the McDonald's parking lot, I went to the Priceline.com. I found a hotel up in Calgary at a more reasonable price. For just $58 U.S. plus tax I would be staying at a full-scale Holiday Inn near the Calgary airport. That worked for me. It will be good to get a hotel shower and shave!
However Calgary was going to be nearly a seven-hour drive from where I was this afternoon in Lewiston, Montana. I figure this afternoon's racing would wrap up about 3 p.m. That meant I might get up to the hotel tonight by 11 p.m. or so. That was assuming I could cross the Canadian border without incident.
I have trackchased quite a bit in Alberta, Canada. As a matter fact I've seen more racetracks in Alberta than any other trackchaser. Of course that is true for other Canadian provinces as well as 24 states in the USA.
The Hyundai Sonata rental car is one of my favorites. It's comfortable and roomy and gets great gas mileage. I traveled nearly 600 miles on the first tank of fuel. The car gave me 38.9 miles per gallon.
I pulled into the Central Montana Fairgrounds about an hour and a half before the program was scheduled to begin at 1 p.m. I parked the National Car Rental Racing Hyundai Sonata under a shade tree. I leaned back the driver seat and tried to sleep for about 30 minutes. It was warm. Today's temperature was going to go up into the low 90s by mid-afternoon.
When I heard the cars taking to the track for hot laps I headed for the fair entrance. Admission to the fair would be five dollars. Folks wanting to see the racing would have to buy their tickets at the grandstand for an added price of eight dollars. I took a few brief moments to examine the commercial exhibits at the carnival. This was the last day of the fair. There were some animal barns at the far end of the fairgrounds. I didn't have time to take a walk all the way out there.
It was easy to identify the biggest drawback to the entertainment today. It was the ticket lines at the grandstand. They moved excruciatingly slow.
I got it in one line that was probably 40-50 people deep. It took the cashier 45 seconds to more than a minute to process each cash transaction. Seats were unreserved. It was amazing that this situation couldn't have been handled about twice as fast. I was probably in line for more than 20 minutes. It was the worst line situation I've encountered this year. 
While I was standing in the ticket line the cars were warming up and practicing. When they ran down the front straightaway the engine noise echoed inside the huge grandstand. It reminded me of standing outside the Illinois State Fairgrounds and listening to the USAC Silver Crown cars roar down the front straightaway. I loved that sound.
They did lots of things today that made the racing program a good one. First, they started on time. They also had a good announcer over a solid PA system.
I was pretty surprised to see they had a small video board broadcasting the racing activity. I don't normally expect to see that at a smaller county fairgrounds. Country and western singer Clay Walker was performing, so I guess they do have some big-name talent.
I was a little surprised to see that the Montana bump and run cars would be competing over a road course. I was sort of expecting a dirt oval but a dirt road course would work for me. It was a road course where the fans could see the action at all points on the track. That's the best kinds of road course!
They run two classes of stock cars in these shows. One is a "stock" class. The other faster cars are called modified stock cars. They all look similar but I think the modified have wider tires and bigger engines.
The stock class had three heat races and brought about 15 cars to the show today. The modifieds showed up with about 10 cars in their group. Each of the heat races with essentially five cars for five laps. That's the way they do it with the Red Bull Global Rally Cross races but I found the program today to be much more interesting.
The announcer explained to the crowd that the top three finishers of the heat races would advance to the main. The top two finishers in the semi features would advance to the main event as well. I think what all that meant was essentially pretty much every car that showed up made the feature race!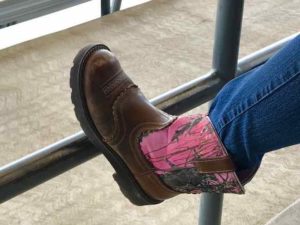 They have a very large modern covered grandstand at the Central Montana Fairgrounds. We were lucky for that. With blue skies, lots of sun and temperatures in the low 90s it would have been most uncomfortable sitting out of the sun.  It was fun to be in the company of these Montana folks even though I didn't dress like them.
Today's road course racing started at 1 p.m. Tonight they were planning to have a demolition derby at the same location at 6 p.m. Race fans could get a slight discount by buying a combo ticket.
If you take a look at my pictures and especially my videos I think it will give you the impression that you actually attended the event. Maybe two or three years from now you'll be re-counting this experience with your friends and in your mind you will have attended this race. I don't have a problem with that. Your friend will never know.
At just a couple of minutes past 3 p.m. the modified stock-car feature event took the final checkered flag of the day. That was my signal to say audios to my 62nd new track of the 2017 season.
AFTER THE RACES
I was still wearing the same clothes on late Saturday afternoon that I had on Thursday morning. Carol doesn't like to hear that but it's the truth. I did have a hotel reservation for tonight though. I was looking forward to that.  Truth be told I was having the time of my life.  I always do.  My fun got to be even more fun when I came across a herd of buffalo.
My Holiday Inn in Calgary, Alberta Canada was going to be about a 6 ½-hour drive from today's fairgrounds with the expected stops for gas etc. I was estimating arrival at the hotel at about 11 p.m. In order to make tomorrow's race in Drayton Valley, Alberta I would have to leave the hotel on Sunday morning by 9 a.m. Ten hours wasn't much time to spend in my room. However, given the fact that I hadn't had a hotel at all over the last two nights that ten hours was going to be sweet.
I will be crossing from the United States into Canada at the Sweet Grass, Montana border crossing. I Googled the location to make sure they were open 24 hours a day. They were. In the past, on one or two occasions, my GPS unit has directed me to a border crossing that was closed by the time I got there. That's never a good thing.
Canadian fuel is always more expensive than what we pay in the United States. Actually most countries in the world pay more for fuel than we do. I think Americans seem to forget that especially when our gas prices are higher than we are used to.
Somewhere near the Canadian/US border on the way up at the Canada tonight I will fill the tank of the National Car Rental Racing Hyundai Sonata. I will fill it to the brim. The more gas I can put in the car in United States the less expensive gas I will have to buy in Canada.
My calculations tell me that I will need nearly two full tanks of fuel while I'm driving around Canada today and tomorrow. My plan is to complete one fill up in Canada. Then I will cross back into the United States from Canada in Washington state. If all goes according to plan my gas tank will be on fumes at that point. Then I will definitely pull into the very first United States based gas station I see. I will fill the tank to the brim with "cheap" U.S. gasoline. This is my ongoing Canadian fuel strategy. It has worked many times over.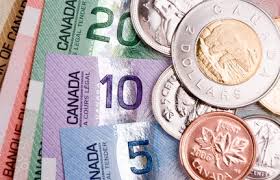 Carol has already gifted me a supply of Canadian currency. I won't be spending much in Canada. I'll buy my race tickets with Canadian currency and possibly some food along the way. That should be about it.
If all goes well I will see my 11th lifetime track in Alberta, Canada. I pretty much own the western half of Canada from a trackchasing point of view. I'm number one in British Columbia and Alberta. I trail in Manitoba and Saskatchewan by only one track to a person who no longer participates actively in the trackchasing hobby.
At the Sweet Grass, Montana border crossing I filled up with fuel at $2.62 a gallon U.S. That was about $.20-$.30 higher than the prices I have been seeing but then again I was at the border crossing.
Canadian fuel does not seem to be as high priced, relative to US fuel prices, as it used to be. The first fuel prices I saw in Canada were at 97.9 cents Canadian per liter.
Right now one Canadian dollar buyers about $0.80 worth of U.S. currency. Doing the calculations that would tell me that a Canadian gallon of gas is priced at about $2.99 U.S. I didn't save all that much by fueling at the border but it's the principle of the thing to me.
It felt really good checking into my Holiday Inn hotel up in Calgary, Alberta, Canada. Recall that two nights ago I slept overnight in the Salt Lake City airport. Then last night I slept overnight in a highway rest area in Bozeman, Montana.
I passed on a hotel two nights ago in Salt Lake City because, as an example, a Super 8 Motel was selling for $249 plus tax. I passed on a hotel in Bozeman, Montana last night for two reasons. First of all I didn't have much time to utilize the hotel. Secondly the local Motel 6 was selling for $150 plus tax!
Tonight I got a modern and nicely appointed Holiday Inn property for just $58 U.S. plus tax from Priceline. That was more my style. I even got upgraded to their top floor level reserved for members of their frequent stay program.
It was worth it to drive the six-seven hours up to Calgary from this afternoon's racing in Lewiston, Montana. I would be well positioned for tomorrow morning's three-hour drive up to Drayton Valley, Alberta. You'll be hearing more about that soon.
Good afternoon from Lewiston, Montana.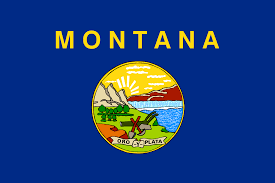 Montana
The Treasure state
This afternoon I saw my 15th lifetime track in the Treasure state, yes the Treasure state. I hold the #1 trackchasing spot in Montana as I do in 24 total states. I've seen 15 or more tracks in 34 separate states. No other trackchaser comes close to that stat.
Thanks for reading about my trackchasing,
Randy Lewis
World's #1 Trackchaser
Peoria Old Timers Racing Club (P.O.R.C.) Hall of Fame Member
Montana stuff: Big city turn me loose and set me free somewhere in the middle of Montana….Merle Haggard
QUICK FACTS
LIFETIME TRACKCHASER COMPARISONS 
The three most important trackchasing comparisons to me are:
Total lifetime tracks seen
Total "trackchasing countries" seen
Lifetime National Geographic Diversity results
Total Lifetime Tracks
There are no trackchasers currently within 600 tracks of my lifetime total. Don't blame me.
Randy Lewis, San Clemente, California – 2,354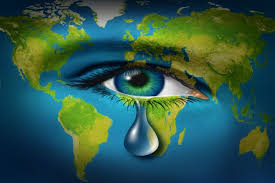 Total Trackchasing Countries
There are no trackchasers currently within 20 countries of my lifetime total.
Randy Lewis, San Clemente, California – 74
Current lifetime National Geographic Diversity results
Randy Lewis, San Clemente, California – 4.37
That's all folks! Official end of the RLR – Randy Lewis Racing Trackchaser Report
Click on the link below to see the video production from the racing action today.
Click on the link below for a photo album from today's trackchasing day.  You can view the album slide by slide or click on the "slide show" icon for a self-guided tour of today's trackchasing adventure.
It's always fun to tour the Far West. The scenery is the best.