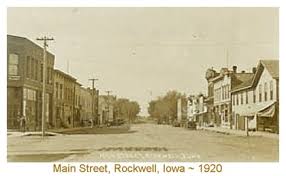 Greetings from Rockwell, Iowa
.
.
From the travels and adventures of the 
"World's #1 Trackchaser"
.
.

Chambers Acres
Dirt figure 8
 Lifetime Track #2,479
.
.
Chambers Acres
Dirt oval
 Lifetime Track #2,480
The EventVideo PlusPhotos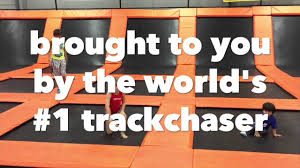 THE EVENT
I am a "trackchaser". So, what the heck is that? I get that question from racing and non-racing people all the time. This is a difficult question to answer. Why? Because after I do my best to respond people still say, "I've never heard of such a thing"!
Here's my best explanation.
Trackchasing is a three-pronged hobby. I'm a racing fan. I love to travel. I love to analyze opportunities to get the most out of everything while saving time and money.
Trackchasing fills the need for all of the above. The racing part of my trackchasing has me trying to see wheel to wheel auto racing at as many different racetracks as I can all over the world. Yes, all over the world. So far things are going pretty well. I've seen racing at nearly 2,500 tracks in 80 countries. As a matter of fact, I've seen racing at more tracks than anyone else in the world.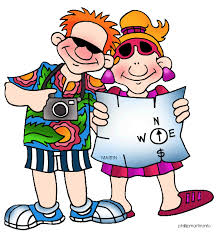 Equally important to me are the things I get to see and experience over the "long and dusty trackchasing trail". I call these adventures "Trackchasing Tourist Attractions". You won't want to miss my "Trackchasing Tourist Attractions" page. Here's the link:  Trackchasing Tourist Attractions or my "Sports Spectating Resume" page, Sports Spectating Resume on my website at www.randylewis.org.
I live in southern California. Most of the racetracks in the U.S. are located well over 1,000 miles from where I live. As a matter of fact, my average trip covers 5,000 miles and more. I take 35-40 of those trips each season. In any given year I will travel well over 200,000 miles, rent more than 50 cars, and stay in more than 150 hotel rooms.
I get the chance to meet people all over the world. With trips to 80 countries and counting just getting the chance to experience so many other cultures, spend times in their homes and meet their friends is a huge reward for being in this hobby. I am indebted to several of these folks for their help and friendship.
It's takes a good deal of planning to do the above and not spend my entire retirement portfolio. I enjoy the challenge, the travel and every other aspect of "trackchasing". In reality, my trackchasing hobby is a lot like being with the carnival. I breeze into town, stay a little while and then head on down the road.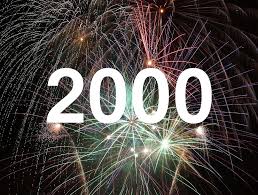 Today's adventure was one more of the 2,000 trips that have taken me up, down and around the proverbial long and dusty trackchasing trail.  If you would like to see where I've been and experience those adventures here's the link:
If you've got a question, comment or whatever please leave it at the bottom of this report.  It's very easy to do.  Or you can visit me on Facebook.  Thanks!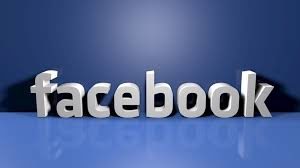 FOREWORD
Saturday, August 11, 2018.
Last night I went trackchasing in Maniwaki, Quebec, Canada. I'm not sure if in the entire half-century of trackchasing history that a chaser has ever trackchased in Quebec one night and in Iowa the next.
After the races last night I pulled into the National Car Rental return lot at the Montreal Trudeau airport at 2:30 a.m. I attempted to sleep but after 30 minutes I decided I really couldn't. I walked into the terminal and began the somewhat laborious process of getting a boarding pass, clearing airport security and then U.S. customs.
The entire process is fairly well automated. Nevertheless, it took me about one hour to move through the line from A to Z. I was rewarded for being an early bird for the 6 a.m. flight with a first class seat from Montreal, Canada to Minneapolis, Minnesota.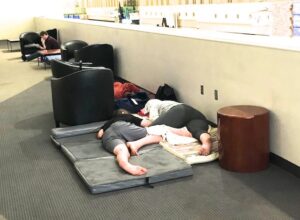 When I landed I went directly to my all-time favorite airport sleeping area at MSP. It's on the second level of the main concourse. They been doing some construction and have reduced the size of the space where I get to catch a wink or two. They've even eliminated the nearby upstairs bathroom. Nevertheless, it's very quiet, has electricity and the airport provides mats for folks to sleep on. That might tell you something about how nice Minnesota folks are.
I slept for a couple of hours. Then I got up and did some computer work. As a matter fact, with no advance anticipation that such a thing might happen, I bought an airline ticket to a faraway foreign country. I do stuff like that. I'll break the news to Carol as gently as I can.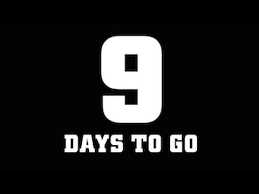 It was now about noon. I had gotten just a little bit of rest. I had also reserved a hotel in Minneapolis using Priceline. It was now time to pick up my rental car. Since I was picking up the car at noon today I wouldn't have to return it until noon nine days from now. That would work well.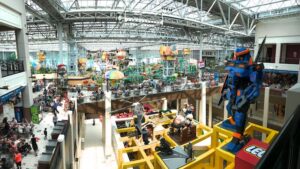 I needed to run over to the famous Mall of America located just a couple miles from the airport. I was hoping to make a clothing purchase but the mall, even at that size, didn't have what I was looking for. Additionally, the mall theater doesn't accept MoviePass. Some 91% of American theaters do. Now I know where one of the 9% of those outliers exist.
I slipped into my Extended Stay America hotel at 1:30 p.m. There would be just enough time to grab an hour or two of sleep. When I get very little sleep like I did last night I try to catch up in increments of minutes or hours. I don't think I have any more overnight drives planned for the rest of the trip. It should be a leisurely kickback adventure where I only have to drive 5 hours a day or so. In my world that's about like driving across the street.
THE RACING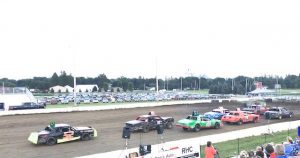 Chambers Acres – Rockwell, Iowa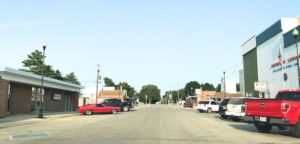 Rockwell, Iowa is a small town of only 1,039 people. I always figure that I can simply drive into a town that little and pretty quickly see some evidence of where the racing will take place. That does not always happen and it didn't happen in Rockwell.
Nevertheless, Rockwell isn't that big. I soon found a place called Chambers Acres. Tonight the Gunderson figure 8 racing sanctioning body would be having their first ever event at Chambers Acres.
I've been to several Gunderson promoted events. They do a great job and get large car counts. Before they took over I had seen a few Myers Brothers' figure 8 races in Iowa. I'm pretty sure they were the same group of racing cars just with different promoters.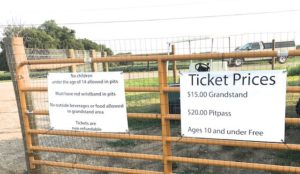 I paid $15 for a spectator admission ticket. A pit pass was only five bucks more but the races were about to begin. I slept in my car last night, which didn't make me feel like I wanted to walk around the pit area all that much. I sampled a series of porta-potties and bought a can of Diet Mountain Dew for a dollar. Soda was called a "pop" on the menu. Welcome to the Midwest!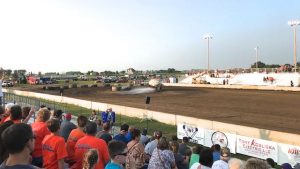 There was quite a bit of seating on both sides of the "demo ring". One large set of aluminum bleachers faced the sun. The other did not. You can probably guess where I sat.
Tonight the famous Knoxville Nationals World of Outlaws sprint car final night race was happening only two hours away. I guess that will tell you something about my view of racing. I am now a trackchaser and not a racechaser.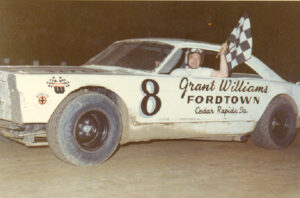 Back in the day, I'm talking about the 70s and early 80s, I was a racechaser. The state of Iowa had the very best short track dirt oval racing of anybody in the country. They had tons of tracks with great car counts and local legends as their driving heroes. I'm talking names like Dake, Sanger, Droste, Stott, Derr, Connolly and many more.
I absolutely loved traipsing all over eastern Iowa watching late model stock car racing while in my twenties. I wasn't into sprint cars. I didn't even see my first sprint car race until I was 25 years old. Even then that was on an asphalt track with Jan Opperman among others racing just north of Cincinnati.
Tonight I had chosen Iowa figure 8 racing over the Knoxville Nationals. I could always watch a five-minute clip on YouTube of the Knoxville feature. As a matter fact on Sunday morning, I did just that. It looked like a spectacular race.
When I'm by myself I'm always looking to sit next to someone who looks like they might be interesting to talk to. Tonight I spotted an open seat in the top row of the grandstand. A fellow sitting next to that open seat was wearing a racing T-shirt. He would be my victim, I mean my evening's conversational partner. Sometimes that works out and sometimes it doesn't.
I would come to find out that this fellow's name was Ray. He lived just 6 miles from the track in the small town of Swaledale. He told me he had given up on oval track racing in favor of figure 8 racing.
Let's not judge Ray to quickly on the above statement. Iowa stock car figure 8 racing is not like most other figure 8 racing that you or I may have seen. They race! It is not a demolition derby. There isn't even all that much contact. Tonight I didn't see a single crash at the "X". Yes, it's just as if these guys were racing on an oval track in terms of quality but in point of fact they're racing on a figure 8 configuration.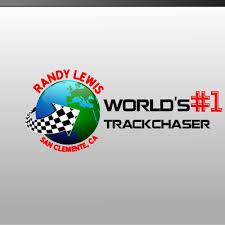 We weren't too far along in our conversation tonight when Ray looked over and said, "Are you Randy, the trackchaser"? He had recognized me. I guess it wasn't from radio interviews or the TV appearances I've made. It turns out that I had sat next to Ray at a figure 8 race in Mason City, Iowa all the way back in 2013.
That was a figure 8 race at the North Iowa Fairgrounds (lifetime track #1,856) in Mason City. He reminded me, even though I had forgotten the incident, that I spent the evening talking to him and his buddies about the hobby of trackchasing on that early July evening some five years ago.
Ray told me he gets a chance to go on my website from time to time and enjoys it very much. I really liked talking with Ray about the racing tonight as well. It's always good to have a buddy to chat with.
I can't readily bring my buddies to the racetrack. First of all, none of my "civilian" friends think much about racing. None of my trackchasing friends can begin to keep up with my travel plan and join me for the races. The only person that I can bring to the track is Trackchasing's First Mother a.k.a. wife Carol. She has tagged along for more than 600 tracks in her own trackchasing career.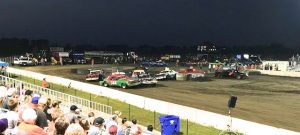 Tonight's show was excellent. It was the first time the Gunderson figure 8 group had ever been to Chambers Acres. They brought four classes of figure 8 cars as well as the cruiser class.
The cruiser class is pretty much an Iowa invention. Two people race in the cruiser cars. One person drives and has control of the brakes. The other person sits in the front passenger seat and controls the gas. That's got to be a hoot. Some cruiser teams are a husband and wife team. Wow. I don't think I could do that.
Typically a figure 8 race track's configuration is marked by two large tractor tires set 30 to 40 yards apart or so. These markers, also known as pylons, can be made of anything that won't move that easily such as huge construction tires or maybe large concrete blocks.

With the exception of a figure 8 race that I once saw in Australia, tonight's figure 8 track was one of the longest I've ever seen. I'm going to guess that the two track markers were 75 yards apart or maybe more. This allowed the cars to get up some great speed. It also changed their intersection at the "X" to more of a head on approach than a perpendicular approach. There were no crashes at the "X" tonight but if there had been at these speeds it would have left a mark.
Tonight's racing program had all the elements to delight a fan. They started on time. They had an excellent speaker system with a quality announcer. The lighting was outstanding. There was no dust. One race led immediately into the next.
The crowd wasn't that big but that's probably true because they had never brought this event to the area before. I would suspect that next year it will be larger, especially if it's not on the same night as the Knoxville Nationals championship race.
There were four separate divisions racing in the figure 8 group. These included the stock car class, pro stock, old-school and four-cylinder classes. Each of those classes had enough cars for two heats and all started about a dozen cars in each of their features.
Normally the Gunderson race group creates large banked turns for their figure 8 tracks. They didn't do that tonight. The entire racing surface was as flat as most of Iowa is. That didn't matter. The car's still got around fast especially in those flat turns.
The heat races ran for 10 laps. On a long track like this, with sometimes as few as five or six cars in the race, I thought the heat races were too long. I would've preferred to see them go six or maybe eight laps. The semi feature consolation race went for only eight laps. It's rare for a consolation race to be shorter than a heat race.
The video clips I got tonight will give you a good look at what tonight's racing was like. The entire show was over by a little bit past 10 p.m. For a figure 8 "RACING" show, not a figure eight "NOVELTY" show they ran the program as efficiently as anyone could.
I gave my friend Ray my current trackchasing business card. I bade him farewell with the hopes that we might meet up again sometime along the long and dusty trackchasing trail.
AFTER THE RACES
The drive back to my hotel in Minneapolis, with a driving time of a little more than two hours, was a tough one. I had only a few minutes of sleep in my rental car last night. I tried to catnap during the day but I was feeling the effects on the drive home. Nevertheless, I made it. A beautiful trackchasing double was in the books. This brings my lifetime trackchasing total in Iowa to 113 tracks. My lifetime trackchasing total for the entire world in now 2,480 tracks.
Good evening from Chambers Acres in Rockwell, Iowa.
Randy Lewis – 80 countries – 2,480 tracks.

Iowa
The Hawkeye state
This evening I saw racing at my 112thand 113th lifetime tracks in the Hawkeye state, yes, the Hawkeye state.  I hold the #1 trackchasing ranking in Iowa.  I've seen 113 or more tracks in four different states.
Thanks for reading about my trackchasing,
Randy Lewis
World's #1 Trackchaser
Peoria Old Timers Racing Club (P.O.R.C.) Hall of Fame Member
Iowa sayings: PORK QUEEN
Iowa is the hog capital of the world. Don't believe me? Just take a whiff on a county pavement someday. It only makes sense we have Pork Queens.
QUICK FACTS
LIFETIME TRACKCHASER COMPARISONS 
The threemost important trackchasing comparisons to me are:
Total lifetime tracks seen
Total "trackchasing countries" seen
Lifetime National Geographic Diversity results
Total Lifetime Tracks
There are no trackchasers currently within 665 tracks of my lifetime total.  Don't blame me.
Randy Lewis, San Clemente, California – 2,480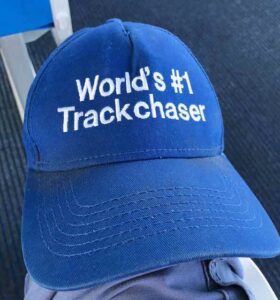 Total Trackchasing Countries
There are no trackchasers currently within 25 countries of my lifetime total. 
Randy Lewis, San Clemente, California – 80
Current lifetime National Geographic Diversity results
Randy Lewis, San Clemente, California – 4.14
That's all folks!  Official end of the RLR – Randy Lewis Racing Trackchaser Report
Click on the link below to see the video production from the racing action today.
Click on the link below for a photo album from today's trackchasing day.  You can view the album slide by slide or click on the "slide show" icon for a self-guided tour of today's trackchasing adventure.
A trackchasing double from Chambers Acres down in Rockwell, Iowa