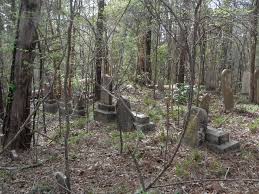 Greetings from first Sicily Island, Louisiana
.
.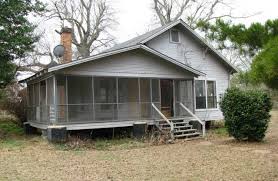 and then Chatham, Louisiana
.
.
From the travels and adventures of the 
"World's #1 Trackchaser"
.
.
The Pete Cooper
Dirt road course
 Lifetime Track #2,538
.
.
Chatham Speedway
Dirt oval
 Lifetime Track #2,539
The EventVideo PlusPhotos
THE EVENT
I am a "trackchaser". I trackchase. Before you discovered my site had you ever heard of trackchasing? Maybe not? So….what the heck is trackchasing? Sit back, take a read and you'll be an expert on my hobby of trackchasing when you're finished.
Here's my best explanation.
Trackchasing is a three-pronged hobby. I'm a racing fan. I love to travel. I love to analyze opportunities to get the most out of everything while saving time and money.
Trackchasing fills the need for all of the above. The racing part of my trackchasing has me trying to see wheel to wheel auto racing at as many different racetracks as I can all over the world. Yes, all over the world. So far things are going pretty well. As this is written, I've seen racing in 82 countries at more than 2,500 tracks. As a matter of fact, I've seen racing at more tracks than anyone else in the world.
Equally important to me are the things I get to see and experience over the "long and dusty trackchasing trail". I call these adventures "Trackchasing Tourist Attractions". You won't want to miss my "Trackchasing Tourist Attractions" page. Here's the link:  Trackchasing Tourist Attractions or my "Sports Spectating Resume" page, Sports Spectating Resume on my website at www.randylewis.org.
I live in southern California. That's probably the most inconvenient location in the country for seeing tracks in the U.S. Most of the racetracks in the U.S. are located well over 1,000 miles from where I live. As a matter of fact, my average trip covers 5,000 miles and more. I take 35-40 of those trips each season. In any given year I will travel well over 200,000 miles, rent more than 50 cars, and stay in more than 150 hotel rooms.
I get the chance to meet people all over the world. With trackchasing trips to 82 countries and counting just getting the chance to experience so many other cultures, spend time in their homes and meet their friends is a huge reward for being in this hobby. I am indebted to several of these folks for their help and friendship.
It's takes a good deal of planning to do the above and not spend my entire retirement portfolio. I enjoy the challenge, the travel and every other aspect of "trackchasing". In reality, my trackchasing hobby is a lot like being with the carnival. I breeze into town, stay a little while and then head on down the road.
Today's adventure was one more of the 2,000 trips that have taken me up, down and around the proverbial long and dusty trackchasing trail.  If you would like to see where I've been and experience those adventures here's the link: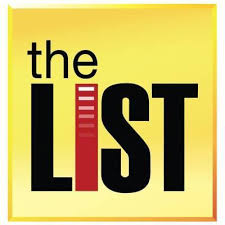 If you've got a question, comment or whatever please leave it at the bottom of this report.  It's very easy to do.  Or you can visit me on Facebook.  Thanks!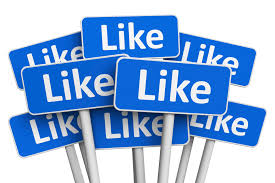 FOREWORD
Friday, March 15, 2019
There is a question regarding trackchasing that crosses my mind from time to time. Just because I can do this should I do this? It's something to think about on these long drives.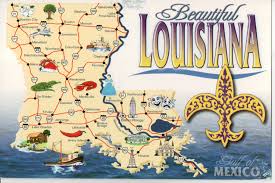 I guess I was coming to Louisiana this weekend for a couple reasons. First, I could see racing at two different tracks in one day. The racing would be part of a day/night trackchasing doubleheader.
Secondly, a Louisiana trackchasing adventure would help me with two of my annual trackchasing goals. First, it would serve to keep my weekend travel down a bit. If all worked well I could leave on Friday morning and be home by Sunday morning.
As part of the "let's make it easier" for Randy to achieve some of his annual trackchasing goals program this trip would move me just a little bit closer to becoming Louisiana's all-time trackchasing leader. More about that later.
I don't get all that many questions or comments about the logistical part of my hobby. Sometimes I think people assume that I can just "miraculously" show up for an event in one faraway place and then another faraway place as if I can do it by magic. It doesn't quite work that way.
Many of you know that I fly on a "standby basis". If a plane has an unsold seat and I have more priority than anyone else has I get to ride on the airplane. However, during popular travel times such as Christmas, Thanksgiving and Easter or during spring break or during summer family vacation it can be difficult to get a seat. If you have flown much recently you know that your airplane probably looked like it was 100% full.
This particular weekend looked to be very tight for getting a standby seat. It was St. Patrick's Day weekend. Young people like to go see their friends and drink lots of beer over this weekend. It was also the beginning of spring break for our nation's school children. Spring break lasts for 6-8 weeks. It might be the most difficult extended period of time during the entire year for me to fly standby.
Nevertheless, I had a plan. I always have a plan. I always have a back-up plan…..or two.
On this particular Friday, my #1 plan was to set my alarm at 3:15 a.m. and be backing out of the driveway of our modest seaside cottage at 3:30 a.m. That part of the plan worked. Then I would drive 65 miles up to Los Angeles International Airport. That went well too. Once I was at the airport I would have a complimentary breakfast on the house from my Priority Pass sponsorship at a place called Rock & Brews. I've done this many times. 
At that point, I would try to fly on a standby basis to Austin, Texas. There were couple of reasons for choosing Austin. The most important was that I would have a chance to see my daughter, son and their families, which include five grandchildren. I loved that part of this plan.
I was actually headed to Sisley Island, Louisiana. Sicily Island is not that close to any major airport. That meant that I could fly into any number of nearby cities. In this case "nearby" meant 5-8 hours away! Places like Dallas, Houston, Minneapolis, New Orleans, Nashville, Memphis, and a host of other cities that wouldn't be all that convenient that would make the trek doable.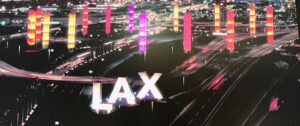 The quality of the air service from the Los Angeles International Airport is outstanding. LAX offers more flight location options than almost any city in the country. However, none of those cities had wide-open flights to the south or southwest.
The one city where it looked like I might be able to take a nonstop flight from LAX and get somewhere close to Sisley Island, Louisiana was Austin, Texas. This was somewhat surprising given the fact that the famous and popular SXSW music festival was going on in Austin. 
As I got closer to my travel day I could see that once available seats were melting away with paying passengers and standby passengers who had more "juice" than I did. Juice in this case could be seniority or connections to the airlines that I didn't have.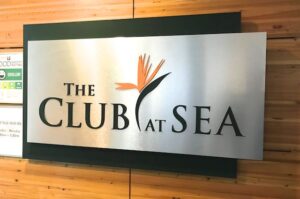 As it turned out I couldn't get on either of the flights to Austin that I originally planned for. Pretty soon, in order to be prevent myself from being shut out, I gave up on the nonstop to Austin. I grabbed a flight to Seattle and after a five-hour layover at the SeaTac International Airport I got a late night plane ride down to Austin Texas.
Saturday, March 16, 2019
My plane landed in Austin, Texas at midnight on Friday night. This would totally obliterate the opportunity to see the grandchildren. It would also put me in line for an overnight drive to Louisiana.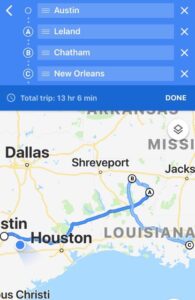 I picked up my rental car in Austin at a little past midnight. I will be returning the car not to Austin but New Orleans, Louisiana. Why, because that made the most sense, of course. I could get a nonstop flight out of New Orleans on Sunday morning back to Los Angeles. Believe it or not, if I did that I might be able to go to the NASCAR Monster Energy Cup race at the Auto Club Speedway on Sunday afternoon. More on that later.
I mentioned that on Friday morning I left San Clemente at 3:30 a.m. I didn't sleep very well the night before. Neither did Carol. I think we both subconsciously worry about me missing an early morning flight when I have such a super early morning wake up call. 
No, I had not had much sleep on Thursday night with the early morning Friday wake up call. Now it was Friday night at midnight. I had 13 hours to make the seven-hour drive…..without stops. There would not be enough time for a hotel given those circumstances. I would have to take short naps along the way with an eye on the clock. I needed to be in Sicily Island, Louisiana by 1 p.m.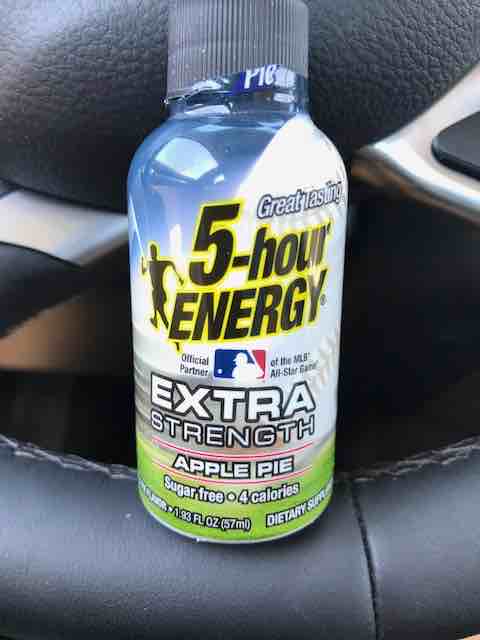 I figured it would be best if I did as much of the seven-hour drive to begin with as I could before I started taking periodic naps. In order to facilitate that idea I downed a bottle of 5-hour Energy drink. I was hoping to get at least four hours out of the drive before I took my first nap at 4-5 a.m.
I find 5-hour Energy drink to be in a very effective product. I don't use it all that much, maybe four or five times a year. It makes me feel pretty much "normal" on these long overnight drives.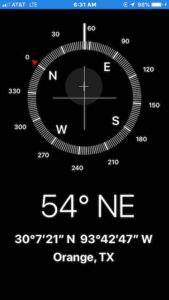 There wasn't much traffic driving through the night in East Texas. I stopped in Orange, Texas near the Louisiana border for my first bit of rest. I took an hour's nap and when I woke up I went for another 20 minutes. It was still dark. I continued on into Louisiana. I didn't take another nap or two until about 9 a.m. The sun was up now. I was feeling decent enough to complete the last portion of the drive, about 150 miles so I did.
The weather on this Saturday was going to be clear but cool. The afternoon temperature would max out at about 60° with a little bit of wind. Tonight's trackchasing weather at the Chatham speedway was going to be cold. The temperature at the scheduled race time of 8 p.m. was predicted to be 48° and dropping. Sitting in the grandstands with forty-eight degrees and wind can be cold.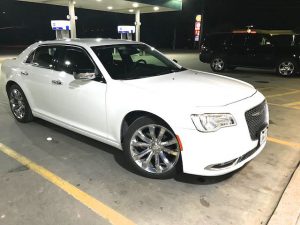 One of my all-time favorite full-sized rental cars is the Chrysler 300. Sometimes I rent those consecutively for a few weeks. I haven't seen much of them lately but I got one tonight. It's a great road car.
I tell you all the time that I couldn't do what I do the way I do it without the sponsors of my trackchasing. That is true of my rental car sponsors as well as my sponsors in every one of my seven major trackchasers expense categories.
What's a good deal with a trackchasing rental car sponsorship? What would you expect to pay for a full-sized rental car like the Chrysler 300 if you were going to pick it up in Austin, keep it for two days and then drop it in New Orleans, Louisiana? If you said about $31 in total plus fuel you would have a sponsorship as good as I do. Is that the number you came up with?
There hasn't been all that much trackchasing done down in the Bayou State. Why? They simply don't have that many racetracks. There have been a number of oval tracks that have gone in and out of business over the years.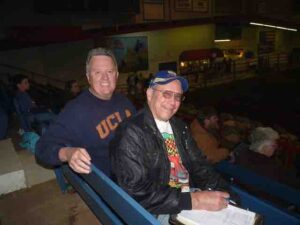 Currently, Wisconsin native Ed Esser, now deceased, has seen the most tracks in Louisiana with 16. Tennessean John Moore follows him closely with 15. I've seen racing at 12 Louisiana tracks. The picture above comes from a Missouri trackchasing adventure with Ed in Missouri from back in 2011.
When I compare the three of us I noticed that Ed has seen several Louisiana tracks that I have not. Many of those tracks have now gone out of business. I'll never get the chance to see them. It also seems that the Louisiana tracks change names and their city location might vary from one time to the next even though the track never moves!
Ed and John are no longer active trackchasers. That means that any tracks I add to my list won't be on their list.
A new UTV sanctioning organization was discovered by a fellow competitor named Edward Corrado. I have never met Edward. The LA Cross-Country Series sanctions about ten off-road "woods" races at different venues each year. This weekend was my first ever attempt to see their racing. The LACC race series will provide a flock of tracks to choose from. I think there's a very good chance that in  2019 I can get up and challenge Ed Esser for the Louisiana state trackchasing lead. If today goes according to plan my Louisiana track total will increase from 12 to 14. I'll be only one track behind John Moore and two tracks behind Ed Esser.
THE RACING
The John Cooper – Sicily Island, Louisiana
As you can see it took a little bit of "doing" to get here. I used the instructions from the LA Cross-Country Series website to find the track easily. I paid my $15 admission price. This would allow me to explore the grounds to my heart's content.
I had talked to Ryan Breaux who owns and operates the series on the phone several days ago. Today I met up with Ryan at the track. We had a chance to talk for just a bit about his series.
I think the series has been going for a little bit more than 10 years. Ryan has run the series for just the past few seasons. He told me they race on private land. They simply convince a landowner that they won't do any damage to his property and that everyone who participates will have a good time. The LA Cross-Country series runs 10 races year on seven or eight different properties. I hope to catch at least one more later this year in my effort to rundown Ed Esser the current Louisiana trackchasing leader.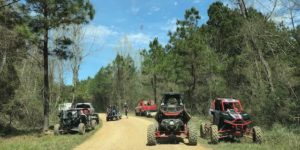 They race three different types of machines with LACC. This includes motorcycles, quads and UTVs. Although motorcycles and quads do not count in the trackchasing hobby (don't blame me – I didn't make the rules) I always enjoy seeing those classes compete. However, I was here to see the UTV racing.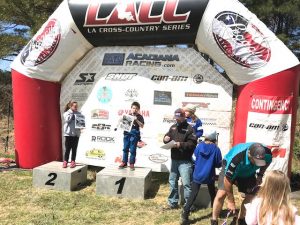 When I arrived they were in the midst of the "prize giving" as they say it in Zimbabwe. Youngsters in an age range that I'm going to guess went from about 8 to 15 years old came up on the podium to receive their plaques and trophies. They had their photos taken. That was cool.
What made this presentation even better was that a microphone was passed along to each of the boys and girls who had competed. They were allowed to thank their supporters including their parents, grandparents, brothers and sisters and sponsors if they had them. Almost every child thanked God for their good fortune sometime during their interview. Very impressive.
The official results show there were about fifteen competitors in the UTV divisions. They were divided into two groups, A and B, and both turbo and naturally aspirated.
Each of those UTV classes went off on their "own row". This meant that everyone racing in a particular class was leaving the starting line at the same time. Why was that necessary? Well, don't get me started. It's simply another "Randy Rule".
They raced for about an hour. Leading drivers completed 16 laps. A good lap time was about four minutes and 35 seconds with the A division.
This was "woods" racing. That's not my favorite type of UTV Racing. In a situation like this the racers start out in a clearing in the woods. They take the green flag and race for less than a minute until they disappear off into the woods. Then they are normally out of sight for most of the rest of the race.
Sometimes I will follow the racers into the woods. I am always wearing shorts. I did that once with UTV racing in Indiana. I came out of it with a fairly severe case of poison ivy. It was the first time I have ever encountered poison ivy.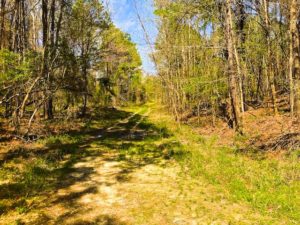 Today I found a relatively clear path and walked way back into the woods. I could see some of the racing that no one else was seeing. I got some good video. I think you're going to enjoy it. I could've gone even further into more faraway places but the memory of the poison ivy was still fairly vivid in my memory!
I had a good first experience with the LA Cross-Country Series. I haven't seen all that much racing in Louisiana. I love the food down here and the people are a treat as well.
I spent a long time talking with a gentleman whose son raced in the kid's division of UTVs. The man I talked with raced motorcycles with LACC. The fellow's day job was that of an appliance repair man. It was fun hearing about his experiences with appliances and the people who own them. I shared some of the repair stories that we've had with some of our high-end appliances. He seemed to understand our situation.
When I left the Louisiana backwoods UTV racing today I had just an hour and a half of driving time to get me up to the Chatham Speedway. I have very few traditional permanent dirt oval tracks left to see in the United States. There are far less than 100 of those remaining for me.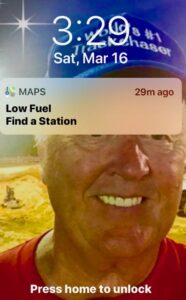 Just as I left the racing in Sicily Island my low fuel light and buzzer activated. No problem. I figured I had a good 30 miles or so to go before I ran out of gas. Even my iPhone was warning me to stop for gas! There would certainly be a gas station along the way right? Wrong!
I was out in the "country". I was on winding narrow two lane roads. There weren't any gas stations. I must admit I started to get just a little bit concerned. I turned off the air conditioner. I slowed my speed to about 50 MPH. I was doing the best I could to maximize my fuel mileage. 
Soon a gas station popped up and it wasn't all that soon for my tastes. I ended up putting 18 gallons of fuel in the National Car Rental Racing Chrysler 300. The official fuel tank capacity for a Chrysler 300 is 18.5 gallons.
At the rural gas station I asked the female cashier if she could recommend a local hole in the wall Cajun restaurant. Of course she could! She was soon directing me down the road just a short distance to the Fontenot's Cajun Way restaurant. I love Cajun food.
Often times I don't have long to linger over a meal on the long and dusty trackchasing trail. I've certainly eaten in a lot more drive through fast food lanes than I have in sit down restaurants most notably when I'm by myself. He who travels fastest travels alone!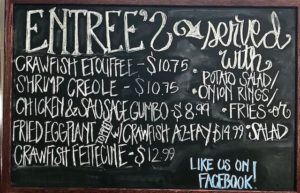 This was going to be good. It was convenient. It was on the way to tonight's track. I ordered an appetizer of crab cakes. That was followed by the chicken and sausage gumbo with potato salad. If I was eating my normal "sugar" infused diet I would've had something like bread pudding or beignets or pralines. It was all good. I even bought an extra can of their homemade seasoning Cajun seasoning.
THE RACING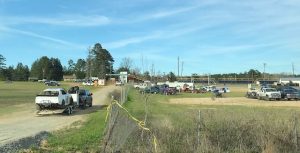 Chatham Speedway – Chatham, Louisiana
Next on the schedule was my nighttime visit to the Chatham Speedway. Their Facebook page told me they were scheduled to start at 8 p.m. That seemed like a late starting time for a Saturday night. I would try to use that information to my advantage. I drove through the night last night. I've been napping a half hour here and an hour there trying to catch up but I'm still way behind. I pulled over in the speedway parking lot after arriving just before 6 p.m. I leaned back the driver's seat and slept for more than an hour.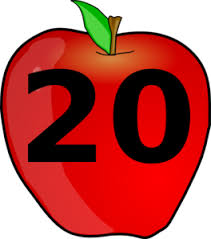 Tonight I was seeing my 20th new track of the 2019 trackchasing season. I would soon come to find out that this would be my least entertaining track visit of the year. It was also my first permanent dirt oval track of 2019 to see.
There were three things that the track had absolutely no control of that were going to put a minor damper on the evening. First of all the weather was going to be cool. When I finally pulled the plug on the speedway tonight the temperature was 42°. They still had nearly four hours of racing to go. That meant the temperature dipped into the 30s before the final checkered flag waved! That's pretty cool, OK, it's downright cold to be sitting in a grandstand at night in temps like that.
Secondly the Chatham Speedway is so far out in the boonies that my cell phone couldn't get any cell service with my AT&T carrier. As a matter fact, for the last 15 miles of the drive to the speedway tonight I was out of service.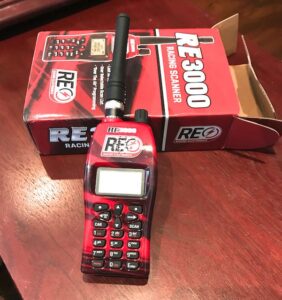 Only a couple of days ago I took delivery on a new RE 3000 race scanner. I'm a big fan of race scanners. When I'm by myself they help pass the time by letting me listen into the track's internal communications. The Chatham Speedway sent me a message telling me their radio frequency was "451". That number seemed a bit simplified but it would at least give me a directional head start.
Unfortunately I wasn't familiar enough with the radio to be able to make it work properly. I plan to be at the NASCAR Monster Energy Cup race tomorrow afternoon in Fontana, California. I'll get some more education on the radio there. I'm sure it will work fine at the NASCAR races. Once I get it figured out it'll be good for the short tracks as well.
I don't exactly know the complete history of tonight's Chatham Speedway. I think the place used to be called "Fast Trax Speedway or Fast Track Motorplex. It is not a brand new track. The History of America's Speedway book says they first started racing here in 1988.
I think the facility is simply one of several Louisiana tracks that seem to go in and out of business frequently. It feels as if almost half of the tracks that I am aware of in the state either change names, or reinvent themselves in one fashion or another often with a new town location!
Tonight's general admission price was $12 for adults. Given the current price of movies I guess that's a reasonable price for going to a race. They were not offering any senior discounts. 
There were some aspects of tonight's situation that were above average. There were many more elements of the entire program that were well below average, which put the Chatham Speedway at the bottom of the barrel in 2019 so far.
There was a lot of grandstand seating. There was a huge grandstand located off of turn three. The ticket seller warned me that alcohol was sold in this grandstand. She went on to add that it was made up of a number of drunkards. I thought I heard a value judgment coming through with that comment!
There was also a large grandstand on the front straightaway of tonight's dirt oval track. This was the family grandstand. I sat there. The lighting was good. The speaking speaker system was outstanding. The announcer was a personable comedic fellow who came to the party with the requisite Louisiana accent.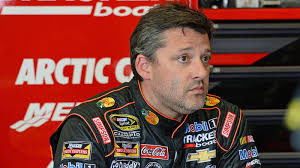 Last week the track had held a major sprint car race. As a matter of fact, former NASCAR driver Tony Stewart showed up to race at the Chatham Speedway. Tonight the track surface was excellent. The track size, banking, guard rails etc. all looked like they would be perfect for hosting a major late-model or sprint car show. 
I think I hear some folks saying, "Randy, you told us this was your worst event of the season so far. Up to now you have simply told us they had a great PA system, solid looking track with good lights and a decent announcer. What's the problem?"
The racing and the race organization was the problem. Like I say the entire situation was exacerbated by the fact that it was 42° out and felt even colder.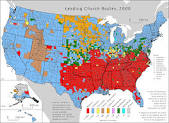 The track Facebook page said they would start at 8 p.m. However, at about 7:40 p.m. the announcer told the crowd they were ready to begin racing. They started the program with a prayer. I've seen a lot of references to God during my short stay in Louisiana. Even today's child winners at the off-road quad races had thanked the Lord in their trophy acceptance speeches. This is the Bible belt. I've been seeing all kinds of churches as I've driven around the general area as well.
Following the prayer, it was almost as if the entire crowd in unison said, "Amen". There is certainly nothing wrong with that. That's a good thing!
Nevertheless, the "glitches" were about to begin. The national anthem followed the track prayer. However the words to the song could not be heard over the PA. The announcer thanked the two drivers who had brought their racers onto the track. He thanked them for "toting" the flag around in their modified cars during what was supposed to have been an audio version of the national anthem.
It was now pushing the official start time of 8 p.m. They were in the midst of about a 40-minute delay as they tried to figure out their new computer system. There would be no racing until they got that straight. The announcer explained to the patrons that the promoter had spent a lot of money on a new system. Right now they were trying to figure out a "glitch". That's usually another way of saying, "We don't know how to work the thing!" At Procter & Gamble we used to say that your system gives you the results it is designed for. Think about that.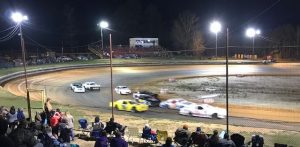 After this 40-minute delay they finally brought the first heat race to the track. They had a false start or two and a couple of spins. It wasn't a very exciting race and it took too long to finish. They were not exactly ready to go with the second race of the night when the first one was finished.
The announcer told us they were waiting for one driver who had just finished up racing in the first modified race and needed to get into his factory stock heat race, which was the next race. That delay took about 10 minutes. For some strange reason they brought a group of nine cars onto the racing surface. They ran around the track slowly. The track was already in good shape. No track packing needed to be done. Then almost without explanation those nine cars disappeared from the track and a different nine cars showed up to race. 
The announcer kept trying to be a "good soldier". I've got to give him credit for that. At the same time when someone tells me poop doesn't stink they lose a bit of credibility with me. After a couple of wrecks in the heat race he would tell the fans that the drivers were now going to restart a single file position, while the man on the racetrack itself was waving his arms wildly to get everyone to move over to a double file configuration. The announcer would tell the fans they would be re-starting on the next lap even though the flagman had the yellow flag displayed continuously. It was definitely a comedy of errors. It was almost as if the announcer was watching racing action from another track and not the Chatham Speedway I was watching.
At 9:30 p.m. some one hour and 50 minutes after the national anthem was played (but not heard) and one and a half hours after the official published starting time they had completed four heat races That's not good. On a cold-weather night that's not good. On any weather night that's not good.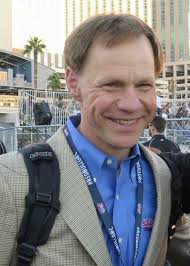 Who do I blame for this? I blame Tim Frost. Tim is the owner and operator of the National Speedway Directory. He also runs a public forum during the Performance Racing Industry show designed to talk about short track racing "best practices". If the short track racing industry cannot get its act together it's Tim's fault.
Of course I say all of the above ingest. Tim isn't responsible for the poor results often produced by short track auto racing. As a matter of fact he's a great guy. Then who is responsible? I guess it's the American people. It's the fault of the promoter If you can't have one race pulling onto the track as soon as the previous race finishes and you can't get the national anthem to play and you can't have the race start at the advertised time then you are responsible. If you're a fan it's your fault for supporting this type of poorly produced show. The management at the Chatham Speedway didn't do a very good job tonight.
I had been at the track for nearly four hours. I had been outside of my car for the last two hours in cold weather. I had seen a grand total of four heat races in those two hours. I left. They would not finish the program for another three and one-half hours.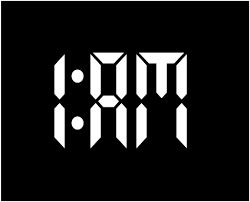 When I got home I messaged the Chatham Speedway. I asked when the entire show had finished. The answer, "Around 1 a.m." The new computer system had dogged them all night. If they couldn't get the system to work properly why not put it aside after the first heat race or two and score the races by hand? I couldn't really tell how many racecars were in the pits. I didn't think the fields were large.
To the track's credit they did say on FB that they won't be using the new transponder system until they can get it figured out. Good idea! I saw photos of the feature winners. There was almost no one left in the grandstands when those photos were taken, presumably after midnight!
Folks I do what I do with trackchasing for the fun of it. I want to be entertained. None of that was happening for me tonight at the Chatham Speedway. I gave them as much time as my patience allowed. At 9:30 p.m. I bid them farewell.
AFTER THE RACES
I could be like other trackchasers who leave early or miss seeing the entire race program for whatever reason. Then they promise their readers that they're going to give it their very best shot to go back and try again in the future. They almost never do. I'm not going to lie to you. I wouldn't do that. I don't plan on ever darkening the door of the Chatham Speedway again. They had their shot and they blew it.
From the speedway it was going to be a 4-1/2 hour drive down to the Louis Armstrong International Airport in New Orleans, Louisiana. Without stops that would put me in at about 2 a.m. My flight was scheduled to leave at 6 a.m. I didn't need to get to the airport four hours ahead of time. Once I got closer to the airport I would probably just find a place to pull over and sleep for a couple of hours. 
Getting to the airport would come with some challenges. It was that kind of night. First of all I didn't have any AT&T cellular service for the first 15 miles of my drive from the speedway. That meant my GPS wasn't working. Then I got stuck at a train crossing. I didn't move for 15 minutes. The red flashing railroad signal continued to blink until I finally gave up and made a U-turn. I drove down a block and was able to cross the tracks at that intersection. That was a strange one.
I gave Carol a call and we conducted our nightly business, which we've been doing for years when I'm on the road with one of these trips. When I hung up it was time to settle in for the 250+ mile drive back to New Orleans. It was going to be my second consecutive night of driving overnight. I won't do that more than one or two times all year. I didn't want to do it tonight but I didn't have much choice.
Sunday, March 17, 2019
Randy Lewis – 82 countries – 2,539 tracks.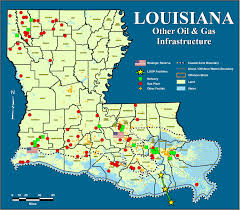 Louisiana
The Pelican state
This afternoon and evening I saw racing at my 13thand 14th lifetime tracks in the Pelican state, yes, the Pelican state.  I hold the #3 trackchasing ranking in Louisiana. I've seen 14 or more tracks in 41 different states. No other trackchaser can match that stat.
Thanks for reading about my trackchasing,
Randy Lewis
World's #1 Trackchaser
Peoria Old Timers Racing Club (P.O.R.C.) Hall of Fame Member
Louisiana sayings: "Laissez les bon temps rouler." 
Laissez les bon temps rouler (lay-ZEH leh BAWN taw ROO-leh) means "let the good times roll," and it's one of the most widely known phrases associated with Louisiana. Typically used around Mardi Gras, it is also heard anytime someone is celebrating a good time, such as at a family get-together or a good, old-fashioned fish fry. 
One of the best fish fries is the Franklin Parish Catfish Festival, which takes place in Winnsboro every April. Four thousand pounds of fresh Louisiana catfish is fried up so tasty it'll make ya slap ya mama — another Louisiana phrase used when something is so delicious.
QUICK FACTS
LIFETIME TRACKCHASER COMPARISONS 
The threemost important trackchasing comparisons to me are:
Total lifetime tracks seen
Total "trackchasing countries" seen
Lifetime National Geographic Diversity results
Total Lifetime Tracks
There are no trackchasers currently within 700 tracks of my lifetime total.  Don't blame me.
Randy Lewis, San Clemente, California – 2,539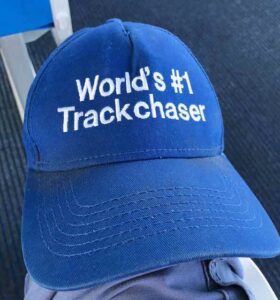 Total Trackchasing Countries
The nearest trackchasing competitor has seen racing in 30 fewer countries compared to my lifetime total. 
Randy Lewis, San Clemente, California – 82
Current lifetime National Geographic Diversity results
Randy Lewis, San Clemente, California – 4.14
That's all folks!  Official end of the RLR – Randy Lewis Racing Trackchaser Report
Click on the link below to see the video production from the racing action today.
From the gator invested Louisiana bayou it's racing from the Pete Cooper 
.
.
It was a cold night in Louisiana from the Chatham Speedway
Click on the link below for a photo album from today's trackchasing day.  You can view the album slide by slide or click on the "slide show" icon for a self-guided tour of today's trackchasing adventure.
An afternoon of racing and eating in the Louisiana Bayou at the "Pete Cooper"
.
.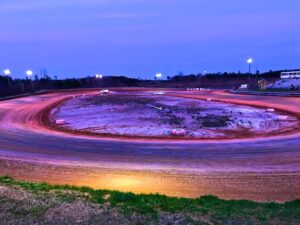 It was a very cold night for racing at the Chatham Speedway but I did get a good Cajun/Creole meal