Greetings from Charlestown, Indiana
.
.
From the travels and adventures of the 
"World's #1 Trackchaser"
.
.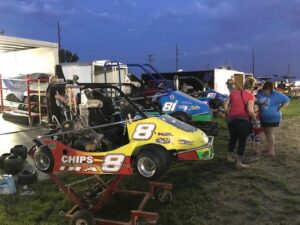 Clark County 4-H Fairgrounds
Dirt oval
 Lifetime Track #2,432
The EventVideo PlusPhotos
THE EVENT
I am a "trackchaser". So, what the heck is that? I get that question all the time from racing and non-racing people all the time. Here's my best answer.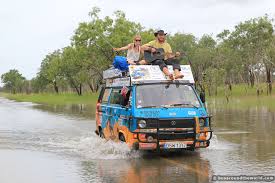 I'm a racing fan. I love to travel. I love to analyze opportunities to get the most out of everything while saving time and money.
Trackchasing fills the need for all of the above. The racing part of my trackchasing has me trying to see wheel to wheel auto racing at as many different racetracks as I can all over the world. So far that is going pretty well. I've seen racing at more than 2,400 tracks in 80 countries. As a matter of fact, I've seen racing at more tracks than anyone else in the world.
Equally important to me are the things I get to see and experience over the "long and dusty trackchasing trail". I called these adventures "Trackchasing Tourist Attractions". You won't want to miss my "Trackchasing Tourist Attractions" page or my "Sports Spectating Resume" page on my website at www.randylewis.org.
I live in southern California. Most of the racetracks in the U.S. are located well over 1,000 miles from where I live. As a matter of fact, my average trip covers 5,000 miles and more. I take 35-40 of those trips each season. In any given year I will travel well over 200,000 miles, rent more than 50 cars, and stay in more than 150 hotel rooms.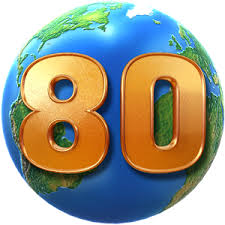 I get the chance to meet people all over the world. With trips to 80 countries and counting just getting the chance to experience so many other cultures, spend times in their homes and meet their friends is a huge reward for being in this hobby. I am indebted to several of these folks for their help and friendship.
It's takes a good deal of planning to do the above and not spend my entire retirement portfolio. I enjoy the challenge, the travel and every other aspect of "trackchasing".
Today's adventure was one more of the 2,000 trips that have taken me up, down and around the long and dusty trackchasing trail. If you would like to see where I've been and experience those adventures here's the link: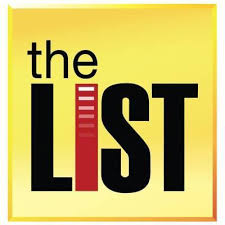 If you've got a question, comment or whatever please leave it at the bottom of this report.  It's very easy to do.  Or you can visit me on Facebook.  Thanks!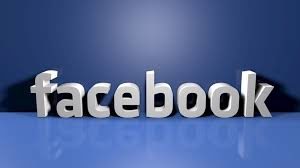 FOREWORD
Friday, May 11, 2018.
I've been trying to see a race at the Clark County 4-H Fairgrounds for years. They race on Friday nights mostly. I don't have that many tracks left to see that race on Fridays.
So why do they race on Fridays? I was told that many of the kart families are short track racers. The family has their child racing karts on Friday nights. Then dad, mostly, races bigger cars at the local short tracks on Saturday nights.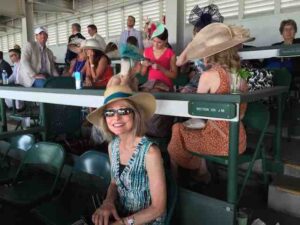 Why haven't I been here before? It seems as if every time I tried to get down here the weather was bad. Carol and I went to the Kentucky Derby a couple of years ago. After the derby we came over to the fairgrounds. Washed out.
The group that races at the Clark County 4-H Fairgrounds will move over to the Sportsdrome Speedway near Louisville for a race each year. I saw the group race at the Sportsdrome in 2015 (lifetime track #2,163). On that night I was lucky to see them get any racing in at all. I drove down from Indianapolis. It poured down rain the entire way. Then as if by divine intervention, just a mile from the track, the skies cleared. I walked into Sportsdrome Speedway just in time for another rainstorm to hit. They waited it out and I finally saw the caged kart racing that I've been wanting to see from this group on the Sportsdrome inner oval. No, the weather has never been kind when I came this way in the past.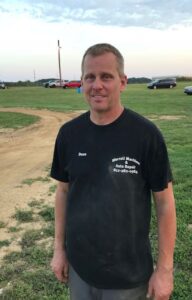 Now, fast forward to 2018. I had plotted the schedule of racing for the Clark County 4-H fairgrounds for the rest of the season. Over the years I've talked on the telephone a few times and met in person the group's race promoter, Dean Worrall (above). He's a nice guy. Dean is willing to take the time to talk to folks and answer all their questions. I like that about race promoters.
Dean confirmed with me that they would be racing tonight. He even told me he had arranged for my free admission to the track. You can't beat that kind of cooperation from someone who runs the racing program.
The racing in Charlestown, Indiana operates in the eastern time zone. They are three hours ahead of where I live in California. I had only returned from a two-week trip to Bolivia 72 hours ago. Now I needed to fly overnight on Thursday night in order to get to the track on time for Friday's 8 p.m. green flag. There is no way I could leave California on the morning of the race and make it in time to see the evening's racing activities in most eastern time zone locations.
I boarded a flight from Los Angeles to Indianapolis, Indiana leaving at 11 p.m. on Thursday night. That was 2 a.m. Indiana time. Yep. I left the airport 18 hours before the first flag was scheduled to fly. I wonder if anyone else did that?
It would be a four-hour flight. I landed in Indy at about 6 a.m. on Friday morning. It was then that I used my patented "two for one" hotel strategic plan. What the heck is that?
I routinely fly these red eye flights. It's pretty much a must if you live on the West Coast and want to trackchase on the East Coast. The redeye "saves" me a day but it does challenge my sleep patterns.
They say that necessity is the mother of invention. I guess that's what has enabled me to invent the two for one hotel package that follows a redeye flight. Here's how it works.
I land somewhere early in the morning like I did today in Indianapolis. Then I call up a local hotel and ask if I can check in immediately as in seven or eight a.m. If the hotel wasn't full last night they are more than willing to accommodate my request.
I then go to the hotel at 8 a.m. and sleep as long as I can. If my final destination isn't too far away I can get a good for six or even eight hours of sleep. Then during the late afternoon and evening hours I'll head off to a race somewhere. When the races are finished I'll come back to the hotel and sleep a SECOND time in more traditional hours from say midnight until six or eight in the morning. With this method I'm only paying one hotel room daily fee but effectively getting to sleep in the hotel twice. Pretty clever huh?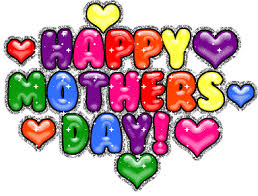 This is Mother's Day weekend. However I planned to trackchase for the entire weekend. Carol and I would celebrate Mother's Day next weekend in Ensenada, Mexico. We've always been very flexible with the celebration of anniversaries, holidays and birthdays. Again with my hectic business travel schedule when I was working that seemed to be the best way to deal with things. Rarely, can anyone argue with having a good dose of flexibility.
This weekend my plan was to trackchase in Indiana on Friday, Florida on Saturday and Wisconsin on Sunday or possibly even New Jersey. Folks, there's a reason why no other trackchaser comes close to my trackchasing totals.

A couple of days ago we got a message and invitation from our oldest son J.J. He lives up toward Los Angeles. He was inviting Carol and me to join him for a performance with Jay Leno at the Hermosa Beach Comedy Club. The Leno show was happening on Sunday evening.
It has always been my policy to trackchase on the days that I don't have a family conflict of any kind. When I can, I like to do family things during the week so my weekends are freed up for racing. Sometimes that works and sometimes it doesn't.
We've been trying to get to the Leno show for a few months now. For this weekend I already had all of my trackchasing plans in place. Nevertheless, with a little creativity I could change things. I would still trackchase in Indiana on Friday and Florida on Saturday. Then I would hustle back on an early Sunday morning flight from Orlando, Florida to Los Angeles. Yes, I like to move around. Carol and I will be joining J.J. for the Leno show on Sunday night.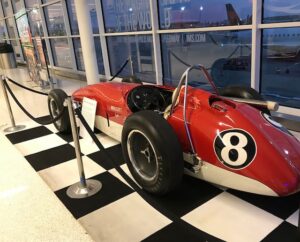 The Indianapolis airport always has one or more Indy style cars on display. With the upcoming Indianapolis Grand Prix they had several cars on display. That's a nice touch.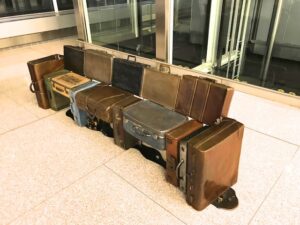 I love the Indianapolis airport terminal. Along with the Washington National Airport it's one of the best in the country. This was the first trip where I saw their luggage sculpture. Way cool.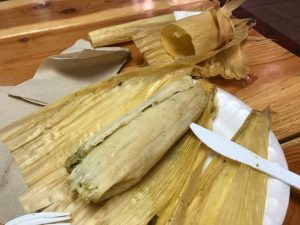 On the drive down to the track I stopped at my all-time favorite tamale place aptly named "The Tamale Place. They have three locations in Indianapolis. I've been there many times Real good tamales!
THE RACING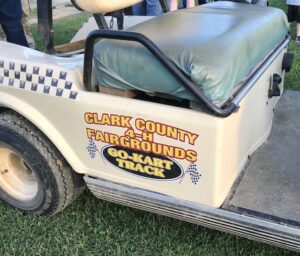 Clark County 4-H Fairgrounds – Charlestown, Indiana
Tonight's visit to the Clark County Fairgrounds was a good one. It was made extra special because I was treated like a guest. Over the years I had talked to promoter Dean Worrall a few times. I met him at the Sportsdrome Speedway, located in Jeffersonville, Indiana when his group made there once a year appearance there.
Tonight's Racing was scheduled to begin at 8 p.m. I pulled in about an hour early. Dean had instructed me to meet up with his wife for a complementary admission.
It was easy to find Dean's wife Susanna. When I walked up to where she was selling pit passes she looked up and said, "You're the guy from California, right"? Maybe the fact that I was wearing a bright blue and yellow UCLA T-shirt helped her identify me?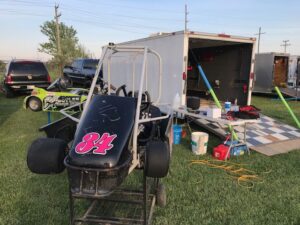 As Dean had mentioned she quickly set me up with a pit pass wristband. Then she instructed one of Dean's right hand men, Chris to give me a ride in a golf cart over to where I could meet Dean. Chris was a nice guy and gave me all kinds of background on racing at the fairgrounds as well as racing all over the area.
There is a night and day difference when a track hosts me as one of their guests compared to just being a regular fan and sitting in the grandstands. Being a guest is a lot like being invited into someone's home who is a friend. They want to make sure that you're comfortable, enjoy the accommodation and are simply well taken care of.
Shortly after I arrived the driver's meeting was held. At the end of the meeting Chris asked me to say a few words and explain to the group what brought me to the Clark County Fairgrounds. I gave them a two minute overview.
As mentioned I was wearing my UCLA basketball shirt. This is Louisville Cardinal basketball territory. I opened my comments by saying, "First of all, I'm down here looking to convert Louisville basketball fans over to UCLA's side". O.K., I didn't say that but I have said stuff like that in the past. It normally doesn't go over very well until they understand my sense of humor!
When I was finished several people came up to say hello, ask questions and tell me about their racing experiences locally here in southern Indiana. I could tell I was amongst some real nice country folks.
Tonight's show featured 14 racing classes. It was all go-kart racing. Several of the classes were caged and several featured flat karts.
Dean Worrall, the promoter, worked as a corner flagman in turn number three. He ran the show from there and made sure the announcer and flagman were keeping the show moving. They were.
I stood just outside of turn three behind a sturdy concrete barrier. From there I could get some good video of the cars racing down the backstretch and into turns three and four. Dean and I carried on a conversation for several minutes from this position.
I find it amazing, after seeing well over 2000 racetracks, that I almost always run into some circumstance that I've never ever seen or experienced before. Having seen that many tracks how can that happen?
Tonight was no different. Dean and I were casually caring on a conversation just off the racing surface at the outside of turn three. All of a sudden Dean handed me the yellow flag and said, "If something bad happens you know how to use this". Then he told me he had forgotten to turn on the track lights and ran off. Now it was just me, yellow flag and turn three. Luckily there were no calamities in my area and I didn't have to display the yellow flag even once…..but I was ready!
With the track lights now coming on Dean returned. He had a hamburger, a bottle of water and a bottle of Coca-Cola. He brought it all for me. He told me, "I didn't put anything on your hamburger cause I didn't know what you liked and you can choose whether you'd like the water or the soda." Yep, it was just like being a guest in someone's home. The Clark County Fairgrounds was Dean Worrall's home and that of the staff. I was their guest.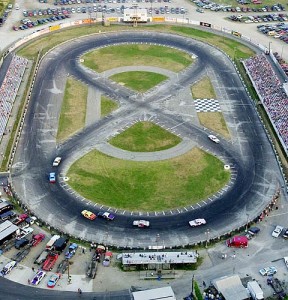 Dean has been promoting karting here for the past six years. He's been in charge of the figure 8 racing at the Sportsdrome Speedway since 1989. They are one of the more famous figure 8 tracks in the country.
The good thing about tonight's show is that one class came out after another with no delay whatsoever. It took them about an hour to run heat races for all 14 classes. They even had one "all girls" class! When the heats were finished they went to a brief intermission where they watered the track just a bit. They also had a power wheels race, a bicycle race and a custom motorcycle running a hot lap demonstration.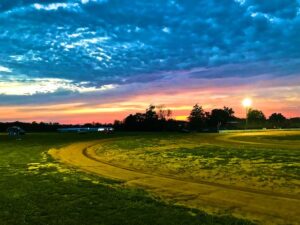 There were more than 50 karts the pit area tonight. Dean told me the opening show had about 95 entries. I'm going to guess the track was about 1/6-mile in length. There was no dust. The track was pretty much flat in the turns. It was a beautiful night for racing.
Most of the drivers race for money and trophies. Some classes are trophies only. Each class and driver runs a single heat race and a feature event. I'm pretty sure no individual class had enough entries for two hears. The senior champs, the only trackchasing countable class racing tonight had six carts. I was happy that the senior champ feature was the second class to run out of fourteen tonight.
AFTER THE RACES
I had arrived at 7 p.m. I left the track at 10 p.m. During that time I was treated very well and had some great conversations with not only the promoter but lots of other people at the track tonight as well. The weather was warm. At 10 p.m. the temperature was still about 80°. It was a good solid night of go-kart trackchasing.
I wasn't going to get back to my hotel in Indianapolis until about midnight. I needed to be on a jet airplane departing Indy tomorrow morning at 6:30 a.m. You can do the math on the sleep part of that equation. Last night I had flown overnight to get to Indianapolis. It's important to get a minimum amount of sleep for these trips. I was struggling to get the minimum.

I made a logistical mistake by trying to stop at the Charlestown McDonald's. This was the slowest McDonald's I have ever visited. I only wanted a chocolate sundae. After waiting twelve minutes to place my order they informed me the ice cream machine was down. I've had that happen a few times at Mickey D's.
Then I waited another eight minutes to get to the first pay window. However, there was no one there. I waited…and I waited some more. Then I figured maybe they weren't using that window and pulled forward to the second window where they handed out the food. There I was given my Diet Coke and fish sandwich. There was no mention of paying. Having been in line for TWENTY MINUTES I didn't mention it either!
Good night from Charlestown, Indiana.
Randy Lewis – 80 countries – 2,432 tracks.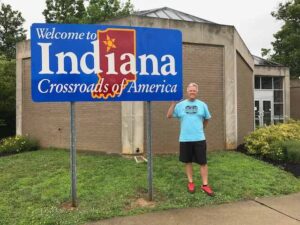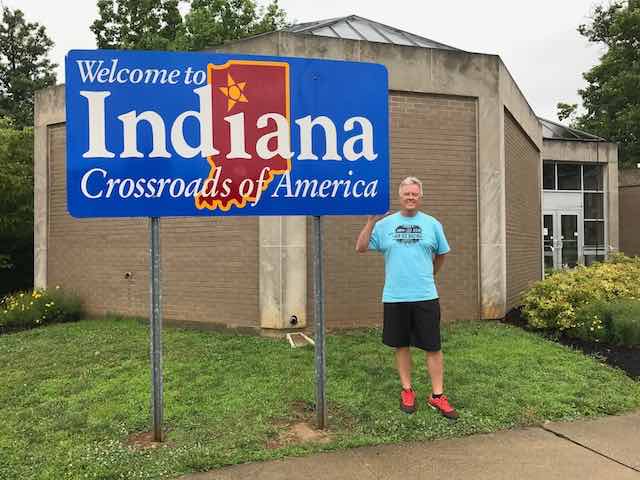 Indiana
The Hoosier state
This evening I saw racing at my 114th lifetime track in the Hoosier state, yes, the Hoosier state.  I hold the #2 trackchasing ranking in Indiana. However, I am closing in on the state leader, Roger Ferrell at a rapid pace.
Thanks for reading about my trackchasing,
Randy Lewis
World's #1 Trackchaser
Peoria Old Timers Racing Club (P.O.R.C.) Hall of Fame Member
Indiana sayings:  Make sure your warsh your hands. 
QUICK FACTS
LIFETIME TRACKCHASER COMPARISONS 
The threemost important trackchasing comparisons to me are:
Total lifetime tracks seen
Total "trackchasing countries" seen
Lifetime National Geographic Diversity results
Total Lifetime Tracks
There are no trackchasers currently within 640 tracks of my lifetime total.  Don't blame me.
Randy Lewis, San Clemente, California – 2,432
Total Trackchasing Countries
There are no trackchasers currently within 25 countries of my lifetime total. 
Randy Lewis, San Clemente, California – 80
Current lifetime National Geographic Diversity results
Randy Lewis, San Clemente, California – 4.14
That's all folks!  Official end of the RLR – Randy Lewis Racing Trackchaser Report
Click on the link below to see the video production from the racing action today.
Click on the link below for a photo album from today's trackchasing day.  You can view the album slide by slide or click on the "slide show" icon for a self-guided tour of today's trackchasing adventure.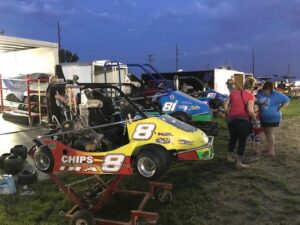 Go-kart racing from Southern Indiana PLUS a stop at the Tamale Place