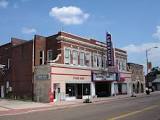 Greetings from Columbus, Mississippi
.
.
From the travels and adventures of the "World's #1 Trackchaser"
.
.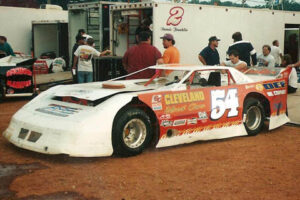 Columbus Speedway –  Track #250
Highlights
My second lifetime track visit in Mississippi – 1995.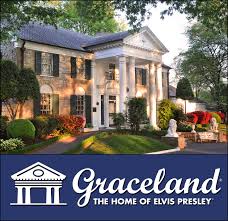 I didn't begin writing my famous Trackchaser Reports until about track #430.  With the Columbus Speedway being track #250 (that's more than 2,000 tracks ago as this is written!) my memory is a bit dark on this one.  My limited notes tell me it was a fast 3/8-mile dirt track.  I also tied in this trackchasing effort with a visit to Elvis Presley's home, Graceland.
Columbus, also known as Possum Town, is a small city of about 25,000 people.  It's located northeast of Jackson, MS and south of Tupelo (birthplace of Elvis!) while sitting west of Birmingham, Alabama.  During the Civil War Columbus was a hospital town.  Many of the casualties from the Battle of Shiloh were brought there, and thousands were buried in the town's Friendship Cemetery.  According to Wikipedia the current demographics of Columbus look like this, "As of the 2010 United States Census, there were 23,640 people residing in the city. 60.0% were African American, 37.4% White, 0.2% Native American, 0.7% Asian, 0.0% Pacific Islander, 0.6% from some other race, and 1.1% of two or more races. 1.4% were Hispanic or Latino of any race."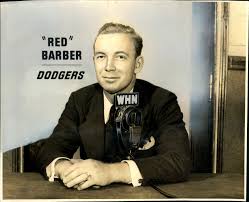 A number of notable people have hailed from Columbus, Mississippi.  These include Henry Armstrong world boxing champion, Red Barber famous sports commentator and Tennessee Willaims playwright.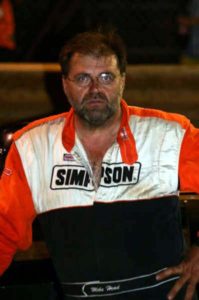 On this particular trackchasing weekend well-known drive Mike Head (above) in car #54 won the feature at the Columbus Speedway on my Friday, May 12, 1995 visit.  The next night I was over in Moulton, Alabama at the Moulton Speedway.  Stan Massey car #22 won the main.  Finally on Sunday I returned to Mississippi.  I witnessed Billy Moyer Jr., car #21, win the feature at the Chicasaw Speedway in Okolona, Mississippi.  It was one of my first major all weekend southern trackchasing trips.  The very next weekend I was trackchasing in the state of Washington.  Yes, I've been moving around for a very long time.
You might have remembrances about the Columbus Speedway.  If so, please feel free to share in the comments section below.  If you have any photos from back in the day, send them to me at Ranlay@yahoo.com.  I'll try to include them here.