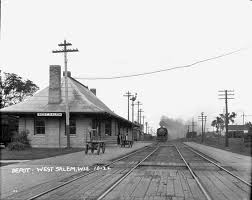 Greetings from West Salem, Wisconsin
.
.
From the travels and adventures of the 
"World's #1 Trackchaser"
The EventVideo PlusPhotos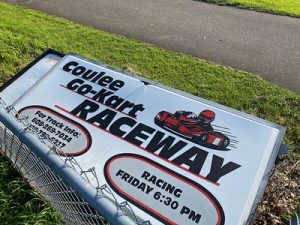 Coulee Go-Kart Raceway
Asphalt oval
 Lifetime Track #2,622
THE EVENT
Editor's note: I meet a lot of people running up down and over the long and dusty trackchasing trail. I've got to thank FB friend Chad Sainsbury for giving me the heads up about this track. Then special thanks to Fred Hefti for stopping by to say hi. I first met Fred when he was racing his champ kart a few years ago over in Iowa. Nope. I couldn't do this or have as much fun doing it without the friendship and support of the people I've met doing this.
I AM A TRACKCHASER.
Are you new to the hobby of trackchasing? If so, let me give you just a little bit of background. Before I go any further I will tell you that a lot of people get pretty enthused about what I've been doing with trackchasing. I will offer this warning. If you try it yourself it could become addictive.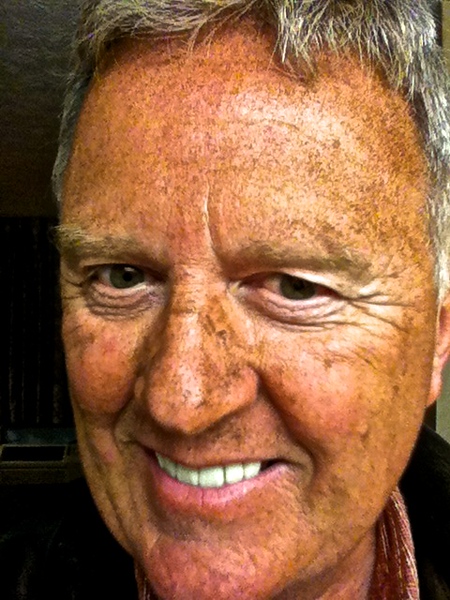 My name is Randy Lewis. Sometimes it gets dirty at the track! At least I was smart enough to keep my mouth shut. I hail from the sleepy little village by the sea, San Clemente, California. I am a "trackchaser". I trackchase. Have you ever in your life heard of "trackchasing"? I didn't think so. 
Trackchasing is a "collecting" hobby. Trackchasing is a "counting" hobby. It's really not all that much different than when you were a kid and you collected stamps or beer cans or bottle caps.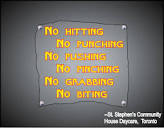 Trackchasing is all about visiting new auto racing tracks for the very first time. Believe it or not, trackchasing has "rules" as to what kind of racetrack and race car and race driver count toward your lifetime totals and which ones would not.
I'll try to oversimplify the rules situation for you. Trackchasers are allowed to count racing cars and trucks that compete on oval, road course and Figure 8 configurations. Any class that is racing, in order to count, must be open to racers 18 years of age or older.
This means that trackchasers cannot count racing down exclusively by kids. There are also various motorsports events and classes of cars that do not count. Trackchasers do not count drag racing, demolition derbies, motorcycle racing or boat racing. Just cars and trucks on ovals, road course and figure 8 tracks. Trackchasing does not allow the counting of flat go-kart racing either.
Before the hair on the back of your neck starts to stand straight up as you think one or more of these rules are just preposterous let me explain. First, I didn't set up these rules. I only count by them. The rules were set up in the 1990s by a group of white men who primarily hung out in Pennsylvania. I don't know that any of them had ever seen any racing on a road course or figure 8 track or maybe even a drag race, with a few exceptions, when the rules were established. There is one good thing about having a common set of rules. It allows each trackchaser to compare his or her list to the next trackchaser. Trackchasers like to do that.
For me, I need three things in order to make my hobby hunt. First, I need a race date. Then I need good weather because folks in the U.S. often cancel racing events when it rains. Finally, I need a way to get to the track. I live in Southern California. The lion's share of racing events in the United States are located in the Midwest and east.
I trackchase just a little bit differently than my fellow competitors. For me, there are three essential elements to the enjoyment of trackchasing. First, I like to see auto racing. I prefer to see racing on what we call "short tracks" more so than a visit to Daytona, Indianapolis or Monaco. By the way, I've seen racing in each of those three iconic locations.
In addition to the racing part of trackchasing for me, I really enjoy seeing the local sights and sounds of whatever area I am visiting. I called these "Trackchasing Tourist Attractions". If you go to my website at www.randylewis.org and click on the Trackchasing Tourist Attractions tab you'll see where I've been all over the world. Here's a link to that tab.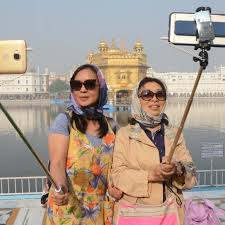 Trackchasing Tourist Attractions
The third and final reason that trackchasing is a lot of fun for me is simply the logistical part of the hobby. I have been retired for nearly 20 years. During that time I have not earned a single dime of work income. That means I have to manage my money pretty closely enable in order to be able to do what I do.
Logistically I have to handle seven different categories of trackchasing expenses. Those expenses include airplanes, rental cars, hotels, airport parking, gasoline, food and race tickets. As an example, you can just imagine what traveling from Southern California out to the Midwest for four days of racing would cost.
In any given year I will travel well over 200,000 miles. I'll stay in hotels 150-200 nights a year, rent 50-75 rental cars every year and buy a full tank of fuel about 100 days a year just for trackchasing.
After each and every event that I attend I post a YouTube video, a SmugMug photo album and a very detailed Trackchaser Report about the experience. My stories are not just about what happened at the track but about my visit to the area and what exactly it took to make the trip happen. That's where the racing, the touring and the logistical challenges come from.
I told you that trackchasing is a "counting" hobby. Trackchasing is ultra-competitive as well. Lots of people don't recognize that when they are initially exposed to this hobby. Trackchasing has had all of the political drama, cheating, accusing people of cheating and other aspects of poor personal behavior that any other competitive activity might have. This is why I am NOT a member of any organized trackchasing group. The management of these groups has been so poor over the years these groups are not something I want to be associated with whatsoever.
As this is written I have seen racing in 85 different countries at more than 2,630 racetracks. During all this time I have never tried to benefit financially from my hobby. This is despite being interviewed by hundreds of track announcers, newspaper reporters and radio and TV outlets as well as doing a TV pilot. I'm a volunteer. I do this 100% for the fun of it.
Because I have seen racing in 85 countries at this point I am considered the World's #1 Trackchaser. That's good enough for me. Now I encourage you to drop down a few spaces and read about trackchasing adventure. As you discover what went on today just think about the idea that I've done this more than 2,600 times. I don't mind admitting I am addicted to that hobby of trackchasing.
Yes, today's adventure was one more of the 2,000 trips that have taken me up, down and around the proverbial long and dusty trackchasing trail.  If you would like to see where I've been and experience those adventures here's the link: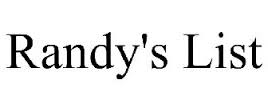 If you've got a question, comment or whatever please leave it at the bottom of this report.  It's very easy to do.  Or you can visit me on Facebook.  Thanks!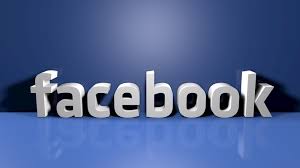 FOREWORD
Thursday, July 8, 2020. Did you know that no trackchasers in the history of trackchasing, which dates back to the 40s and 50s, have ever seen any racing at the Coulee Go-Kart Raceway in West Salem, Wisconsin? As a matter of fact, to my knowledge, no trackchaser is even aware that they could trackchase at the Coulee Go-Kart Raceway. Most would think there are no racers that meet and exceed the rules of trackchasing.
So if no trackchaser has ever been here before and no one has ever heard of it how did I know to show up and how did I hear about it? I have a lot of friends stashed all around the world. They are constantly sending me ideas and tips about potential tracks that I could visit.
Just a few days ago a fellow by the name of Chad Sainsbury got in touch with me. He was telling me about Coulee racing senior champ karts. In point of fact, Chad was a senior champ kart and had raced at Coolee in the past.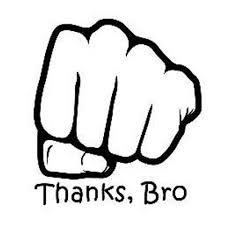 I don't know how to say this but to simply say it. If I didn't have the help and support of guys like Chad Sainsbury I would have seen a lot fewer racetracks in my time. Thank you very much, Chad for the tip. I appreciate it. When this report gets published the track will be inundated by trackchaser visits.
On this day I took the opportunity to simply relax in the comfort of my Fairfield Inn and Suites Hotel. I was staying here for four consecutive nights. That's unusual. Most of my trackchasing efforts are one and done as regards hotels.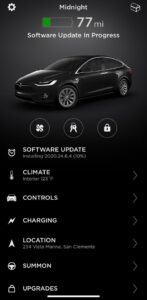 As I was relaxing I received a text message. My Tesla Model X was scheduled for an over the air software update. If you own a gas-powered car think oil change. Normally, my car is parked at an LAX parking garage while I am on these trips. Due to some travel Carol and I had been doing our normal airport parking arrangements were different. On this day my car was parked in the garage at home.
That being the case I simply tapped an option on my phone and the update, using our home Wi-Fi, completed the update in about 30 minutes. All kinds of cool things come with these updates. They've improved my rear-view backup camera to show a 180-degree picture. I've read that for some owners who had not purchased the heated seat option that an update made that option functional for everyone. Tesla is the Apple of the car industry and NOW the most valuable car company by market cap of any in the entire world.
It was a simple three-hour drive from Minneapolis over to West Salem, Wisconsin home to the Coulee Go-Kart Raceway. Coulee is located next door to La Crosse Fairgrounds Speedway. I have been to the La Crosse Fairgrounds Speedway several times over the years.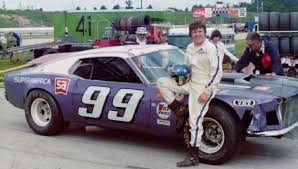 Back in the 70s, the track was named La Crosse Interstate Speedway. I recall the legendary Dick Trickle (above), one of my top 5 favorite drivers, blowing an engine while leading the feature race with only one lap to go nearly 50 years ago at La Crosse. The things you remember. Then I returned during their famous Octoberfest event in….wait for it….October. That was in 2006 when seeing racing on the inner oval was my motivation.
It turns out that the Coolee Raceway is located on the fairgrounds where are the La Crosse Speedway is also situated. I would soon learn that the Coolee Raceway is a pretty cool little setup.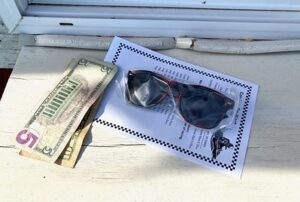 Tonight's admission price was five dollars. In exchange for the five-dollar fee, I was given a pair of promotional sunglasses and a four-page program that listed all of the drivers and their point standings. That seemed like a pretty good value!
I was a little surprised that racing was scheduled to begin at 6:30 p.m. on a Friday night. That seemed like an early starting time given the fact that most people were probably coming from work on a Friday night. Nevertheless, that was good for me as I would be needing to make a three-hour drive back to Minneapolis after the races.
You know I do quite a bit of driving with my hobby. At home, I don't care all that much to drive 65 miles to the airport. However, when I'm out "on the road" a six, eight or ten-hour drive is no big deal. The word "motivation" has a lot to with how I feel about things.
They say you can't see much if you fly cross country rather than driving. I would submit you can't see all that much if you stick to the interstate highway system either. You can go fast but you can't see much.
This point was further illustrated to me today at a highway rest area near the Wisconsin/Minnesota border. My goal is to walk more than four miles a day five days a week. I can't always do that in one shot during the day.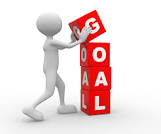 When nature calls and I stop at a rest area I always try to get in a few "steps". I have determined that 105 of my strides pretty much equals 0.1 of a mile. When I stop in these rest areas I always get in at least 420 steps or 0.4 of a mile. It's pretty amazing how a big goal can be achieved by completing several small goals.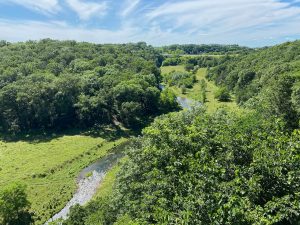 Today I got an unexpected reward. I walked behind the main rest area building. There I found two separate large viewpoints over the nearby valley. The area featured lush green vegetation and forest. A large beautiful stream flowed through the property. It looked so serene but I suspect if I had been down there the mosquitos would have devoured me to just bones in no time. Nope. You don't see all that much cruising down an interstate highway….but it sure is fast.
Wife Carol has told me for years that if my work schedule (set by someone else) called for the amount of travel I do I wouldn't like it. She is 100% correct. However, when I'm setting the schedule I never get tired or complain about the miles that need to be covered. It's called independence!
I'm happy to report the racing started on time. I think there were six classes competing tonight. All of those were flat carts except for the senior champ karts. That group brought three racing competitors.
Chad (my advance contact) had made a few phone calls to confirm that the senior champ drivers would be showing up tonight. There are some nights when the Coulee Raceway has a race program and there are no senior champs racing. Thanks again Chad.
Tonight each class ran two heat races and a feature event. That is a somewhat common format with go-kart racing of this type. During the entire night, there were only one or two yellow flags.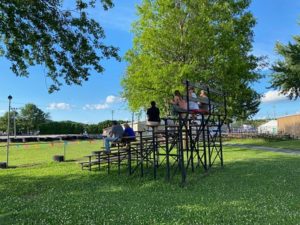 The raceway offers several small grandstands and seating areas around most of the track. I didn't sit in any of those stands. I simply walked around getting different vantage points for my photos and video.
It didn't take me long to discover that the La Crosse Fairgrounds Speedway, which was probably less than 50 yards from the go-kart track at different points was having a special spectator drag program tonight. That seemed appealing so I bought a ticket for eight bucks to sit in the stands of the larger speedway.
From the top row of the grandstand of the big track, I could see most of the racing from the go-kart track. They had a pretty decent little crowd for the spectator drags. There were probably 150 different types of cars in the track's infield. I watched that for a while. Don't miss the video clips from the spectator drags!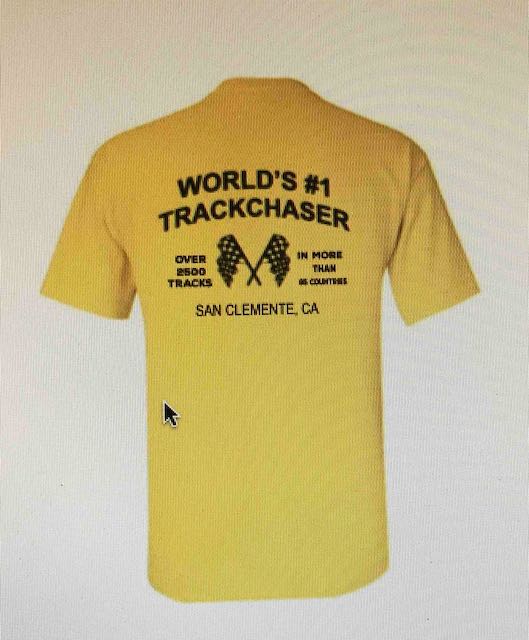 Tonight I was wearing one of my Randy Lewis Racing t-shirts. I was a bit surprised when a gentleman came up while I was watching the spectator drags to say hello. This was none other than Fred Hefti.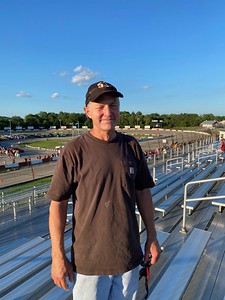 He introduced himself and reminded me that we had talked when he was racing at the Delaware Speedway in Delaware, Iowa back in 2017. On that night Fred was driving his special #53 senior champ. He finished second in the feature event then.
Tonight Fred's senior champ was in the field but he had a hired driver behind the controls. Fred and I were able to spend several minutes catching up. He told me he was a fan of my website and pretty well impressed that I only worked one day a year.
I really wouldn't want to mislead Fred. It is true that I'm in my 19th year of retirement. It's also true that I don't work all that much. Fred seems to think I work only one day a year. I must confess. I don't really work one day a year but only about two hours a year. I guess if you wanted to round two hours up to a full day you could but to be honest I really only work two hours a year.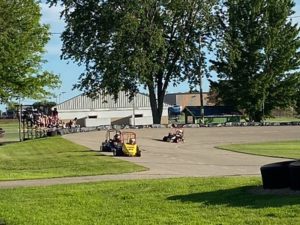 I had watched the first set of heat races from down toward turn three of the high-banked asphalt oval kart track. Then I watched the second set of heat races from the grandstand of the big track, the La Crosse Fairgrounds Speedway. I finished up watching the kart feature races from just outside of turn one which might've been the best view of all for me tonight.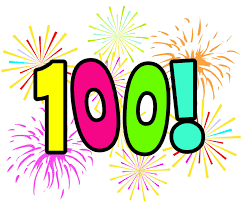 When tonight was finished up I noted that I had quietly amassed 97 race track visits in the state of Wisconsin. I've seen racing at more than 100 tracks in seven different states. That list looks like this.
California
Illinois
Indiana
Iowa
Michigan
Minnesota
Pennsylvania
My nearest fellow competitor this category (racing seen at more than 100 tracks in a state) totals just four.
I have some tentative plans to reach 100 tracks in Wisconsin before the year's end. However, with COVID-19 all of that is subject to change. If I can at least add one or two more I'm pretty sure I could wrap up the 100 track achievement with next winter's Wisconsin ice racing season. I'll keep you posted.
I am definitely running out of traditional tracks where I can go trackchasing. However, there seems to be a somewhat unlimited source of brand new tracks, like the Coulee Raceway tonight. They just keep popping up! I never knew these places even existed for trackchasing purposes. This has been happening for years.
I have access to the resources of the Randy Lewis Racing Research Department. Nobody does what they do any better or as well. Nevertheless, I would say over the past five years I have been to 50-75 or more tracks that I didn't even know existed at the beginning of the season. I don't really know how that can be since our research is so robust. This fact might mean there are also another 50 tracks and a lot more possibilities that are sitting out there somewhere that I just haven't known about yet.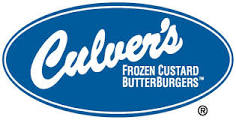 I celebrated seeing my 97th Wisconsin track with a stop at Culver's for a salted caramel malt. It was delicious. The malt was a most worthwhile reward! There are a few really good "fast-casual" restaurants in the country and Culver's is one of them.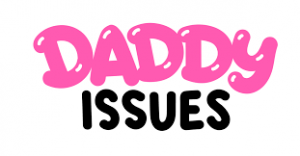 I do a lot of driving with my hobby. For the past few years, I have been listening to podcasts to help pass the time. One of the podcasts I just got tuned into recently is hosted by Jack Buck and a sidekick of his, Oliver Hudson (son of Goldie Hawn). It's titled "Daddy Issues". I find it very entertaining depending upon the guests.
Tonight I listened to two separate episodes. The first featured Adam Sandler and the second Charles Barkley. The podcast theme is to talk about each individual's family life and most especially their relationship with their father. If you're into podcasts I recommend you check it out.
Good evening from West Salem, Wisconsin.
Randy Lewis – 85 countries – 2,622 tracks.

Wisconsin
The Badger State
This evening I saw racing at my 97th-lifetime track in the Badger State, yes, the Badger State.  I hold the #4 trackchasing ranking in Wisconsin. Wisconsin ranks #8, amongst all the states, in tracks seen for me in the U.S.
Thanks for reading about my trackchasing,
Randy Lewis
World's #1 Trackchaser
Peoria Old Timers Racing Club (P.O.R.C.) Hall of Fame Member
Yes. I'm still thinking about a lot of stuff from a modest seaside cottage in the far away but sunny oceanfront village of San Clemente, California
Wisconsin sayings: "Believe you me!"
I feel very passionate about the fact that you should believe me. So passionate, that I'm tempted to go ahead and end every sentence of my story with this mumbo-jumbo.
JUST THE FACTS
LIFETIME TRACKCHASER COMPARISONS 
The three most important trackchasing comparisons to me are:
Total lifetime tracks seen
Total "trackchasing countries" seen
Lifetime National Geographic Diversity results
Total Lifetime Tracks
There are no trackchasers currently within 750 tracks of my lifetime total.  Don't blame me.
Randy Lewis, San Clemente, California – 2,622
Total Trackchasing Countries
My nearest trackchasing competitor, a native of Belgium, has seen racing in more than 30 fewer countries compared to my lifetime total. 
Randy Lewis, San Clemente, California – 85
Current lifetime National Geographic Diversity results
Randy Lewis, San Clemente, California – 3.96
That's all folks!  Official end of the RLR – Randy Lewis Racing Trackchaser Report
Click on the link below to see the video production from the racing action today.
Click on the link below for a photo album from today's trackchasing day.  You can view the album slide by slide or click on the "slide show" icon for a self-guided tour of today's trackchasing adventure.

A nice day traveling through Minnesota and Wisconsin on the way to the races