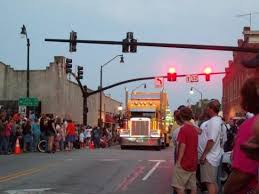 Greetings from Darlington, South Carolina
.
From the travels and adventures of the "World's #1 Trackchaser"
HighlightsVideo Plus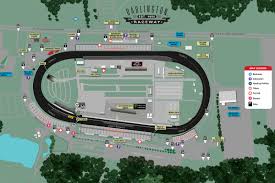 Darlington International Speedway
Asphalt oval
Lifetime track #199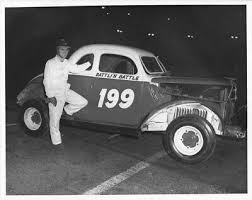 The Darlington International Speedway in Darlington, South Carolina is officially listed as my 199th-lifetime track. Darlington was just the second-ever track I visited to see racing at in the Palmetto State.  
I did not begin writing my famous "Trackchaser Reports" until the middle of the year 2000.  My first official Trackchaser Report was written for track #425, the State Fair Speedway in Sedalia, Missouri.  I saw that track with my brother Mark on May 28, 2000. I went to the Darlington International Speedway during a weekend in late March 1992.
Before 1980, I never kept track of when I went to a track. I just know from memory that I had seen racing at 71 different racetracks from when I was born in 1949 through the 1979 season. This was affectionately known as the "Group of 71". As this is written I've seen racing at more than 2,600 racetracks.
You see when I first became a racing fan I never gave the idea of "trackchasing" a passing thought. Why? Trackchasing requires the funds to travel long distances. I grew up poor. We had no money for travel. The ONLY vacation I can ever remember taking until I was in college was a bus trip from Peoria, Illinois to Evansville, Indiana to visit my grandparents. We had absolutely no money for luxuries and travel was a luxury.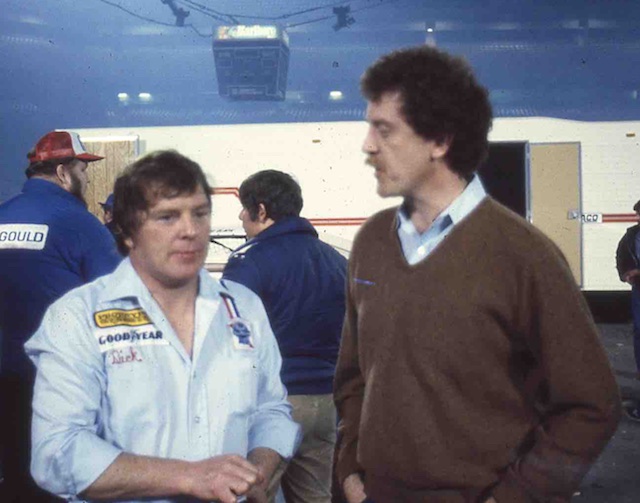 I began my racing fan "career" as a "racechaser". How did I decide beginning in college and running through the early 80s where I would go to the races? That was easy! I simply followed my favorite drivers. I scoured the Hawkeye Racing News for advertised race dates. I followed my favorite dirt driver, Darrell Dake, all over his home state of Iowa and my home state of Illinois. We were big Dick Trickle fans. When he was racing at a big show we tried to make it there. Yep. I was a racechaser. I didn't give a second thought to whether I was visiting a new track or not.
However, somewhere in the 80s, I decided I liked going to a track for the first time more so than re-visiting a track for the 10th time. It was also about this time that Darrell Dake was slowing down his race schedule and Dick Trickle was moving from the midwestern short tracks to NASCAR. Of course, during the 60s and 70s, I was a regular at my hometown track, the Peoria Speedway. To this day the Peoria Speedway remains my all-time favorite track.
Much of what I can tell you about my trip to Darlington from memory. I went there on to see NASCAR racing on both Saturday and Sunday, March 28 & 29, 1992.
Robert Pressley won the Busch race on Saturday. Then "Awesome Bill" from Dawsonville won the Cup race the next day. Getting the chance to see the Darlington racing museum was a true highlight of the weekend.
As many as 75 cars had started at Darlington in the 50s. On the day I saw Bill Elliott take the checkered flag there were 39 starters. Famous NASCAR names like Harry Gant, Davey Allison, Alan Kulwicki and Richard Petty raced that weekend. Some big names like Buddy Baker, Kenny Wallace and Mike Skinner failed to qualify for the event.
I highly recommend you take some time to view the video from the Cup race I watched at Darlington. This video covers the entire race was way back in 1992!
I can tell you that "The History of America's Speedways – Past and Present" authored by Allan E. Brown has this to say about the Darlington International Speedway. By the way, I can't even imagine the level of research it took to make this book. There is a listing from virtually every racetrack that ever existed in the U.S. and Canada. It truly does border on the unbelievable. Well done!
The "Darlington Raceway" was built by Harold Brassington in 1950. The first race was held on a 1.25-mile asphalt oval on September 4, 1950. Darlington was the first "superspeedway" that NASCAR ever raced on. Their races were always held on Labor Day weekend in Darlington and known as the Southern 500. In 1953 they lengthened the track to 1.366 miles, which is the length of the track to this day. The turns are banked a steep 26 degrees. The irregular shape of this racing surface makes it one of the most difficult to drive earning the moniker, "The Lady in Black".
You might have remembrances about this track.  If so, please feel free to share your memories of the comments section below.  If you have any photos from back in the day, send them to me at Ranlay@yahoo.com.  I'll try to include them here.
Click on the video production below to see the Cup race I saw in March 1992.