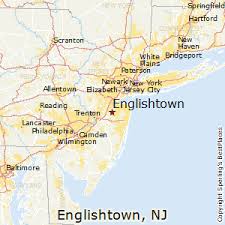 Greetings from Englishtown, New Jersey
.
.
From the travels and adventures of the 
"World's #1 Trackchaser"
.
.
Old Bridge Township Raceway Park
Dirt road course
Lifetime Track #2,351
The EventVideo PlusPhotos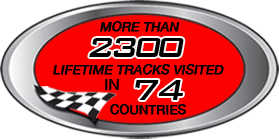 THE EVENT
I have had the opportunity to follow my trackchasing hobby all over the world. As this is written I have seen racing in 74 countries. My lifetime track total exceeds 2,300. Each and every year I will trackchase in 25-30 states.
At track #1,040 I moved into the "World's #1 Trackchasing" spot. Here's the funny thing about that. I was perfectly content to remain in about seventh place in the worldwide trackchasing standings. Then I had rotator cuff surgery, which knocked me out of golf for about six months. With no golf and time on my hands I turned up my trackchasing by a notch or two. I discovered I liked MORE trackchasing and LESS golf. It didn't take all that long to move up to the top of the world trackchasing standings at that point.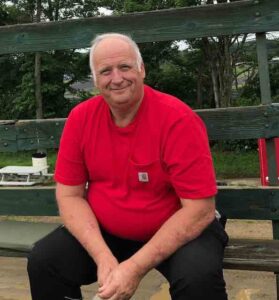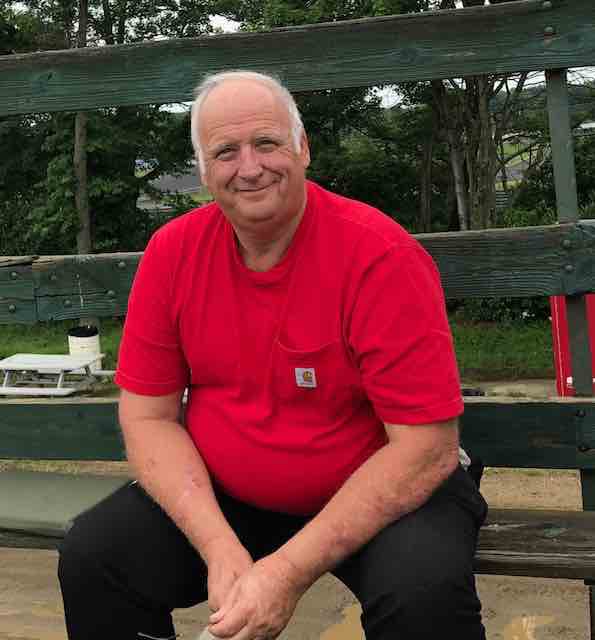 I don't get to trackchase in New Jersey that often. I don't get to trackchase with Pennsylvania based Paul Weisel very often. I don't get to treat Paul Weisel to a cheesesteak very often. All of that happened today. It was a good day.
My hobby is not only about racing. Trackchasing for me centers around three things. The racing part is pretty obvious. However of equal importance is the logistics of trackchasing and the opportunity to see the world.
I live in Southern California. The vast majority of tracks are located in the Midwest and East. It takes a good deal of logistical planning to get from where I live to where the tracks are. For the past 15 years I have traveled about 175 nights each and every year. Surprisingly to some, more than half of those overnights were not part of trackchasing.
Then there's the travel just for the fun of seeing new things. You won't want to miss my "Trackchasing Tourist Attractions" page or my "Sports Spectating Resume" page on my website at www.randylewis.org. That will give you some understanding on how important seeing the world is with my hobby.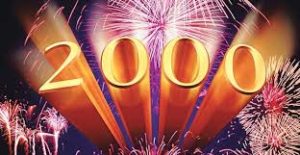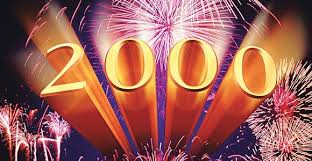 Today's adventure was one more of the 2,000 trips that have taken me up, down and around the long and dusty trackchasing trail. If you would like to see where I've been and experience those adventures here's the link:
If you've got a question, comment or whatever please leave it at the bottom of this report.  It's very easy to do.  Or you can visit me on Facebook.  Thanks!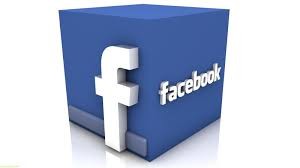 FOREWORD
I woke up in my modest single level 1950s era New Jersey motel at 7:30 a.m. My alarm woke me from a dead sleep. That would have to tell you that I probably still needed a little more shuteye. However, today was going to be a busy trackchasing day. Let's get to it.
The first item on the agenda was to return my rental car to the Newark Liberty International Airport. I had picked up my car in Pittsburgh, Pennsylvania. My original reservation called for me to return it to Pittsburgh as well.
However, the fickle northeastern weather started canceling my racing plans and canceling airplanes I had planned to use. My original plan to fly from Pittsburgh to Newark was dashed. I quickly came up with an alternative.
For just about $80 the National Car Rental Company let me change my return point from Pittsburgh to Newark, New Jersey. That was a more than reasonable rate over a two-day rental, which had now turned into a two-day one-way rental. If you rent cars very often you already know that one-way rentals cost about twice as much or more than when you return the car to the same place you picked it up.
The Newark airport is located in a very congested confusing old style area. Yes, welcome to the east coast. I wouldn't want to navigate through this area of the country without a GPS unit. Waze did a wonderful job this morning.
Although I probably didn't need to I stopped to top off the tank at a New Jersey gas station. New Jersey, along with most of Oregon, is one of only two states that require a gas station attendant to pump your gas. Yes, labor unions are still strong is some areas.
Next up I was going to use one of my logistical techniques that help me streamline the expense and convenience of the travel that I do. I can only suggest that you listen and learn and then reapply these ideas for your own convenience and expense reduction.
I pulled into the National Car rental lot like I always do when I'm returning my car. I simply told the attendant that I wanted to "close out my contract". They do that electronically. Then they'll print me a receipt and also send one immediately electronically.
I had my rental car for two days. I clocked in with 1,042 miles on the trip odometer. I had another rental car to begin this trip for just one day over in Minnesota. I added 833 miles to that car's trip odometer. That meant in three rental car days I had covered nearly 1,900 miles.
And now the "magic" was about to begin regarding the logistics of my car rental return strategy. I had already closed out my contract. I had all of my junk spread all over the interior of my car. Was I ready to leave the National Car Rental Racing Toyota Camry at this stage? No, I was not.
With the full faith, allegiance and support of the National Car Rental Company I was allowed to simply drive the car I had just "returned" to the exit. There I would initiate a new one-day rental using the reservation details I had arranged a few days ago.
From the time I entered the National Car Rental return lot until the time I left the lot I had used up less than five minutes of my travel time. I didn't have to hassle with taking all of the stuff out of one car and renting another one. I never left the driver's seat of my rental car. Have you ever done that? Do you know anyone who has ever done this? Now you do. Remember search, and importantly reapply all good ideas that you encounter. That's how I do things.
I was now about to head toward Englishtown, New Jersey. At the exit gate I met a pleasant woman who checked me out in Newark. When we parted ways she told me that I have been working with, "Brenda Sunshine". She did have a sunny upbeat personality.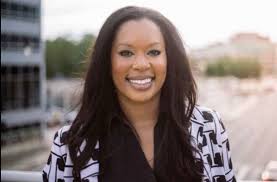 "Brenda" asked me where I was headed with the car today. I gave her a brief overview of my itinerary. I told her a little bit about my trackchasing hobby. I did not tell her anything about the Dreaded East Coast Trackchasers. She was much too positive to have to hear about that. Brenda told me, "You're going to need a toll pass". Yes Miss Brenda Sunshine, thank you for welcoming me to the East Coast.
Brenda told me that her husband and she had gone to the Englishtown drag races frequently when they were in their 20s. Her husband actually built his own dragster with as she described it, "Big pipes coming out of it". Brenda told me that she herself had driven a car at more than 100 MPH. 
With that I bade Miss Brenda farewell. Some people will tell you that the folks on the East Coast aren't nearly as nice as in the rest of the country. Heck, I would be likely to make such an assertion.
However, when you get these folks one on one it's a different story. Once they know that you're not trying to steal from them, scam them or pull some other kind of con job, which they are fully expecting from everyone they meet, then you are "in". Miss Brenda sunshine was an example.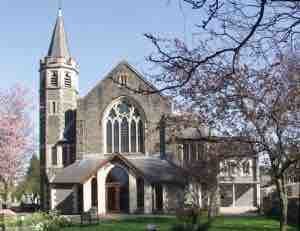 Here's how that worked today. When I first met Brenda I asked her how she was doing. There was nothing too unusual about that question. She told me she was having a blessed day. I picked up on that and asked her if it was difficult to attend church when she was working on Sundays. That simple question put me "in" with Miss Brenda Sunshine. From that point forward I would be welcome for chicken dinner at her place anytime that I wanted. I learned how to "ingratiate" myself with people from my 30-year business career that started out with me being a salesman.
Sometimes I will decide early on in a personal relationship that there is no need to ingratiate myself. Sometimes I'm right in that assessment and sometimes I am wrong. I always regret not taking advantage of my ingratiating skills when I determined later on that I should have!
With all of the above as a foreword to the day today I happily drove down the toll-laden New Jersey Turnpike. I almost glided through a right hand turn red light that had a sign saying "no turns on red". Just before I made the final decision on that one I noted a New Jersey state policeman pulling up beside me. Yes, that was definitely close.
I pulled into the Old Bridge Township Raceway Park property in Englishtown, New Jersey precisely at 10 a.m. Trackchaser Paul Weisel a.k.a. "PW" was already at the track.
The Old Bridge Township Raceway Park was originally known at Madison Township Raceway Park. It first opened in 1965. The track and its racing were known for the famous TV and radio commercials that featured this phrase, ""Rrrrrrrrraceway Park! … Be there!".
The facility opened with only a drag strip to begin with. Since then they have added a 1.3-mile road course, three motocross tracks and an autocross configuration.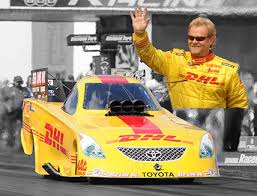 Sadly some severe accidents have happened at the Old Bridge Township Raceway Park. In 2008 well-known drag racer Scott Kalitta (above) was killed while drag racing at Old Bridge. Then just two years later funny car driver Neal Parker was killed in a NHRA event.
THE RACING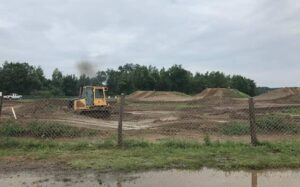 Old Bridge Township Raceway Park – Englishtown, New Jersey
Today I took a quick drive through the muddy paddock area to see where the best place to park might be. I did a survey of the racing field. PW and I were communicating telephonically. Paul doesn't text but I'm going to assume he does tango.
We had both paid our $15 general admission fee. That was a little pricey for what we were saying but it was the going rate.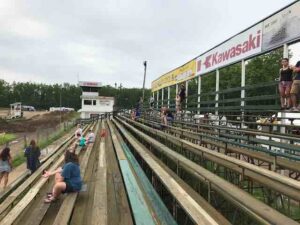 Thankfully the track property has a very nice wooden bleacher grandstand area. It was well positioned for folks who wanted to watch the dirt off road racing action. This was a much better grandstand than most other places would have in this situation.
We were here to see the NEATV racing group race their side-by-sides AKA UTV racing division. This group also specializes in quad racing. Most of these offer off-road sanctioning bodies have quite a few more quads racing then they do side-by-side machines.
I had talked to the race promoter Howard Payne by phone a couple of days ago. Howard was an enthusiastic and positive spokesman for his group. That's what a group like this needs as their leader.
I was calling Howard to confirm that first of all the side-by-side machines would race. Because some of these racing organizations are so focused on quads and/or motorcycles, side-by-side racing does not happen at every event on the yearlong schedule. Howard told me that he expected solid car counts from the side by sides.
I also needed to know starting times. Sometimes these racing days can go from early in the morning until late in the afternoon. Because only the side-by-side racers would count in my trackchasing totals it would be most helpful to know what part of the day they fit in on the schedule.
Howard told me that racing would begin at 10 a.m. He expected the side-by-side's to have their race in the morning shortly after the start of the entire program. The side-by-sides would also have a race in the afternoon.
I was planning to be watching racing up in Vermont this evening. It was important to me that I see the UTVs race in the morning rather than the afternoon. There were no guarantees with the schedule however.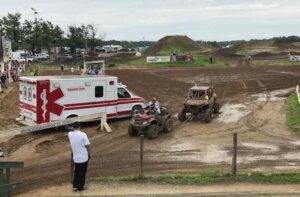 With the large amount of rain that New Jersey had received overnight it wouldn't have been unusual to see them start late. Sometimes "racing" is interpreted by some folks to mean practice. It would not have a shock to me if the expected 10-10:30 a.m. side-by-side start time had really turned out to be 1 p.m. or later.
Sitting in the top row of the grandstand Paul and I were pleasantly surprised to see the first race for quads go off at 10:15 a.m. That was a good sign. The track announcer didn't describe the racing action but used the PA system to alert the racers as to which class was coming up next.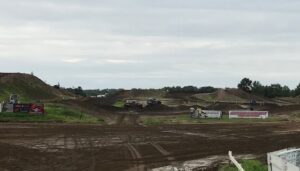 The track itself was a dirt road course. It had significant elevation changes and some of the steepest and tallest jumps that I've seen anywhere. The drawback to the track was that about 40% or so of the action took place out of sight of the spectators. That's never a good thing. Don't miss my video to see what we could see, which wasn't all that much. 
The side-by-side's were about the fifth or sixth race of the day. The races were short. I'm going to guess maybe four laps each. The racer counts weren't all that large. The average was five or six competitors in each of the events. I'm sure the wet weather contributed to the smaller than normal amount of racers.
At about 10:40 a.m. the side-by-side "open" class started their race just in front of the metal starting gates. These gates are used to start the quad and motorcycle races. The SXSs start in front of the gates because their machines are too big to get through the gates themselves effectively.
It was critically important that all of the side-by-side racers in one particular class started their race at the same time. Today all six side-by-side machines did start at the same time albeit with a "dead engine" start.
What's a dead engine start? It simply means that the racers turned off their engines as they looked at the starter. To begin the race the starter would raise the green flag from the ground to the sky. At an oval track the starter drops the green flag to start things. In today's UTV race when the green flag was raised the drivers started their engines and the race was on.
Paul seemed a little surprised that all of the competitors in a single class had to start the race at exactly the same time. I think it is common that trackchasers are not necessarily up on all of the precise rules of the hobby. Obviously some people take this a little more seriously than others.
I explained to Paul the background on the "all racers must start the race at the same time" rule. Yes, it was a "Randy rule ". There are several rules in the trackchasing rulebook that were instituted to stop me from "exploiting" the rulebook. Yes, the Dreaded East Coast Trackchasers like to exert their power whenever and wherever they can.
My perfectly legal maneuvers raised the ire of trackchasing's political elite. They had never taken advantage of the existing rules in some areas. Nevertheless, they were quick to deny me this privilege. I can point out at least four occurrences when trackchasing's founding fathers, in the smoke-filled rooms of the East Coast barrooms, got together to try to deny the ascent of the young California trackchaser.
Ultimately all of their endeavors failed. The more they tried to slow me down the more motivated I became. If they hadn't done that I'd probably still be in seventh place in the worldwide trackchasing rankings!
Today at precisely 10:47 a.m. the checkered flag flew on the side-by-side open race. Paul's and my New Jersey trackchasing work was done for the day. We looked at each other. The paddock was too muddy to explore much further. We didn't have very much interest in the quad racing. We had seen what we had come to see.
Paul mentioned that he had seen some "racecars" over on the road course here in Englishtown. He was thinking it was entirely possible they might be having a racing event there today. We walked over to explore the road course. However, an inquiry yielded the news that this was a drifting event today and nothing more.
AFTER THE RACES
With this news I invited Paul to lunch. Over the course of time I have come to owe Paul a couple of Philly cheesesteaks. Neither of us of us could remember why that was the case but we knew it was the case.
Being in New Jersey there would not be time to go to downtown Philadelphia to treat Paul at his favorite cheese steak location of all time, Geno's. That wasn't going to be a problem. I simply consulted Yelp and soon found a suitable replacement. Yes we were going to a pizza store primarily but they told us they did serve cheesesteaks. At my prompting the owners agreed that they were the best cheesesteaks around.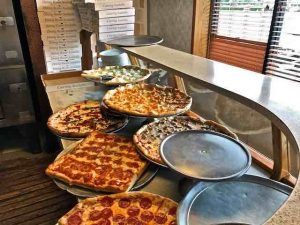 Located just 2.9 miles from the racetrack is Dusal's Pizza and Italian restaurant. It was located in Manalapan, New Jersey. Some 28 Yelp reviewers had given the restaurant a 4.5-star rating. That was good enough for us.
We entered the establishment like longtime customers. I reminded the owner and his nephew Marco that we had just called. We were counting on them to serve us the best ever cheesesteaks we had ever had. They smiled as only New Jersey Italians can and agreed that they would "take care of us".
We soon ordered our cheesesteaks, mine without bread, and sat down at a booth to talk about the events of the day. As long time oval racechasing and race participating aficionados we both agreed that today's trackchasing "action" was a little on the soft side of racing for our tastes. However as a used car salesman once told me there is an ass for every seat. The next time you have a singular point of you might think about that particular philosophy.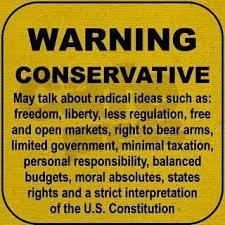 I spent some time challenging Paul's various political views. When I concluded that I was having a difficult time getting a rise out of him we've moved onto the subject of the various trackchaser personalities. My grandmother used to say, when she thought people were talking about her, "my ears were ringing". I am not at liberty to discuss the details of these conversations. What Paul says to me is "off the record". I can respect that.
We covered all the normal topics, but for me Vermont was calling. If I didn't get on the road soon I wouldn't be able to make my appointment with New Hampshire native Bruce Spencer at the Devil's Bowl Speedway in Fair Haven, Vermont.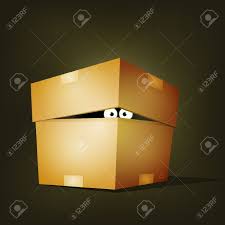 It was too bad that Paul and I had missed each other yesterday at the Jefferson County Fairgrounds in Brookfield, Pennsylvania. Sometimes Paul likes to fly underneath the radar. He was certainly doing that at yesterday's event.
I did show him a photograph of the parking lot at the fairgrounds yesterday. He pointed out exactly where his white van was parked. When I bought my race ticket I must have come very close to actually physically bumping into him.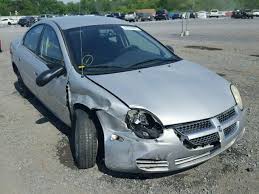 Today Paul had come to the track in his "urban Lamborghini" (not pictured above). It wasn't all that long ago all that I saw him driving a black customized van. It seems as if Paul has the capability of driving a different vehicle to the racetrack pretty much every day of the week. This got me to wondering. Why has Paul never been criticized by trackchasing's eastern elite for being a man of such means? These are questions that are left to answer on another day.
Good afternoon from Englishtown, New Jersey.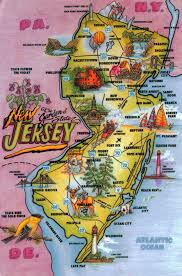 New Jersey
The Garden state
This morning I saw my 16th lifetime track in the Garden state, yes the Garden state. I've seen 16 or more tracks in 30 separate states. No other trackchaser can match that stat.
Thanks for reading about my trackchasing,
Randy Lewis
World's #1 Trackchaser
Peoria Old Timers Racing Club (P.O.R.C.) Hall of Fame Member
New Jersey definitions: Fat sandwich
A staple of the College Avenue grease truck scene since the early '80s, fat sandwiches throw in everything but the kitchen sink and can feature cheesesteak, hamburgers, chicken tenders, chicken cutlets, gyro, French fries, eggs, mozzarella sticks, meatballs, onion rings, cheese, marinara sauce, BBQ sauce, lettuce, ketchup, mayo — sometimes all at once.
QUICK FACTS
LIFETIME TRACKCHASER COMPARISONS 
The three most important trackchasing comparisons to me are:
Total lifetime tracks seen
Total "trackchasing countries" seen
Lifetime National Geographic Diversity results
Total Lifetime Tracks
There are no trackchasers currently within 600 tracks of my lifetime total. Don't blame me.
Randy Lewis, San Clemente, California – 2,351

Total Trackchasing Countries
There are no trackchasers currently within 20 countries of my lifetime total.
Randy Lewis, San Clemente, California – 74
Current lifetime National Geographic Diversity results
Randy Lewis, San Clemente, California – 4.37
That's all folks! Official end of the RLR – Randy Lewis Racing Trackchaser Report
Click on the link below to see the video production from the racing action today.
Click on the link below for a photo album from today's trackchasing day.  You can view the album slide by slide or click on the "slide show" icon for a self-guided tour of today's trackchasing adventure.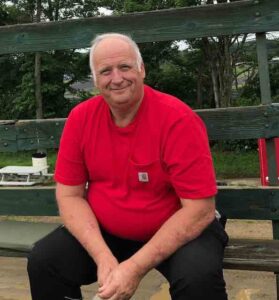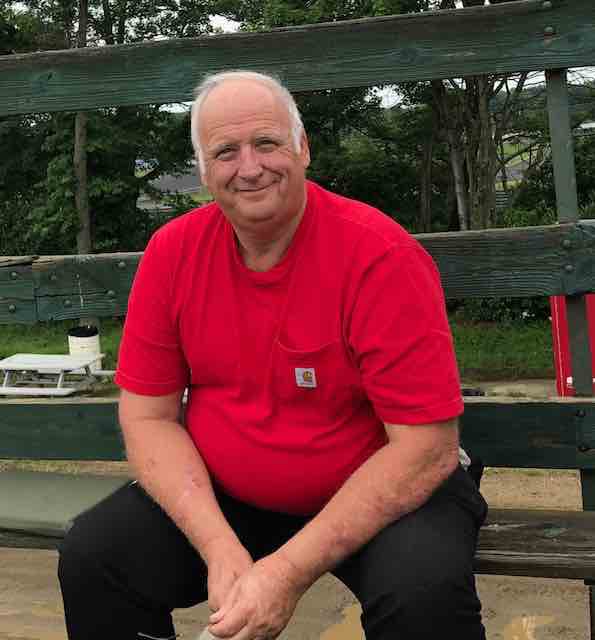 Old Bridge Township Raceway Park plus a special cheesesteak stop