DELAWARE
The First state
.
.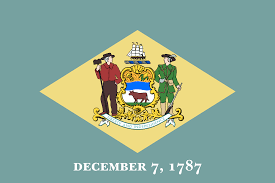 From the travels and adventures of the "World's #1 Trackchaser"
Highlights
All-Time Favorite Delaware Track:
Georgetown Speedway – Georgetown Speedway
Current lifetime trackchasing state rank: worse than top 10!
Best Memories: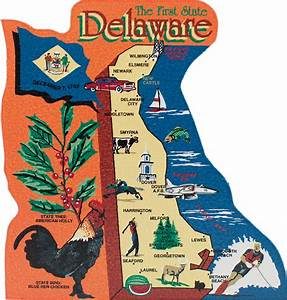 I think it would be safe to say I don't have all that many memories of trackchasing in Delaware. I haven't even seen ten tracks in the First state! Why so little trackchasing penetration? First, Delaware is a small state geographically. Secondly, and most importantly, they don't have very many racetracks.
I made my first trackchasing visit to the Dover Downs International Speedway all the way back in 1980. We were living in Connecticut at the time. I described that visit as "below average NASCAR racing". Nevertheless, I've been trying to get back to Dover for the last several years as part of my "racechasing" program. I enjoy the Dover NASCAR races I see on TV.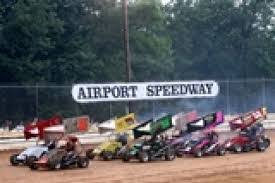 I didn't come back to Delaware to trackchase for 24 years!! When I did I went to the Airport Speedway. I was impressed that they opened up the pits to the fans at intermission. That's a great promotional idea. I was on a roll with Delaware trackchasing at this point.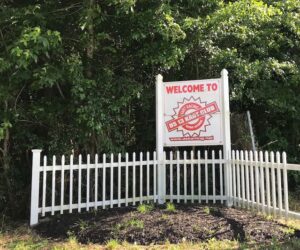 In 2006 and 2007 I saw racing at three new Delaware tracks. I went to the Delaware International Speedway. I loved the crab cakes but there was so little passing and so many yellow flags. At Delmarva the mod lites raced well. However, it was at the Georgetown Speedway where I saw the best racing of 2007. The modified and late models raced side by side lap after lap. I need to get back there someday. My visit to the U.S. 13 Kart Club barely qualified as "racing" with their caged karts. That happens sometimes.
If you see a track link in the above list simply click on it to be transferred to my Trackchaser Report. Here you will be able to read about my adventure at this particular track. Not only will you learn about my time at the track but you'll hear about all of the interesting people, places and things I encountered during the entire trip, coming and going, to that speedway. Most of my Trackchaser Reports will also include a photo album and YouTube video. Check it all out. Don't be afraid to use the "search" box in the upper right corner of my website's home page. Just type in the track name or whatever and you'll be directed to the place you want to be.
Below is a key to surface types and track configurations so you can understand the above list just a little bit easier.
Surface types:  D-dirt; P-paved; M-mixed
Configuration types:  O-oval; RC-road course; F8-figure 8 track