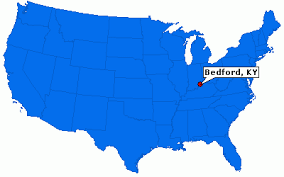 Greetings from Bedford, Kentucky 
.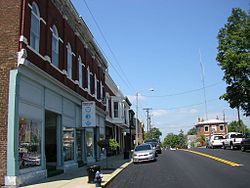 and then Owenton, Kentucky
.
.
From the travels and adventures of the 
"World's #1 Trackchaser"
.
.

Dirty Turtle Off-Road Park
Dirt road course
 Lifetime Track #2,134
.
.
Owen County Fairgrounds
Dirt oval
 Lifetime Track #2,135
The EventVideo LitePhotos
THE EVENT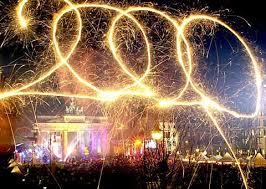 Today's undertaking was just one of more than 2,000 trips that have taken me up, down and around the long and dusty trackchasing trail.  If you would like to see where I've been and experience those adventures here's the link:
If you've got a question, comment or whatever please leave it at the bottom of this report.  It's very easy to do.  I'll try my best to respond.  Thanks!
I sometimes see two or more tracks in a single day.  When I do I will commonly combine my observations from both tracks into a single Trackchaser Report.  That is the case today.
ON THE WAY TO THE RACES

I was kicking myself.
I'm generally getting enough sleep on this trip to keep me going strong.  However last night I didn't get to my hotel until 1 a.m. and had a 6 a.m. wake up call.  To be honest I was kicking myself for getting a hotel at all. When I only have five hours or so to be in my hotel room I often times elect to sleep overnight for a few hours in the car. 
Penny wise; pound foolish.  Never a good idea.
However the night before I had made a nonrefundable reservation with Priceline for a hotel in Indianapolis.  I did that to save data on my AT&T monthly phone plan. There are times when one can be penny wise and pound foolish.  I believe that was the case for me in this situation.  Nevertheless I try to live and learn so I don't make the same mistake over and over.
I was still stewing with my disappointment of the overall program offered by the Champaign County Fairgrounds last night in Urbana, Illinois.  The simple facts were these.  They had advertised their racing to begin at 7 p.m.  By 9:15 p.m. they had managed to complete only four heat races before going to intermission.  In reality not a lot more than that needs to be said.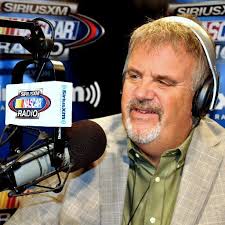 First time ever.
Yesterday I did something I've never done after years of listening to the NASCAR channel on XM satellite radio.  I made contact with one of their hosts, Dave Moody, to discuss a topic of the day.
I was calling in to speak to Dave who has the afternoon timeslot from 3-7 p.m. Eastern time.  Dave appears to be like many talk show hosts I've heard.  He has some pretty strong feelings on various issues.   Even though the program format seems to be promoting input from callers in reality I'm not sure that is the case.
Over time a million different topics are bantered about on the NASCAR radio channel.  Some people have some crazy ideas and lots have very good ones.  As you might expect some callers have a great deal of rationale to support their points and others are totally irrational and illogical.
NASCAR has three national racing series of note. Those would be the top-tier Sprint Cup series, Xfinity series and Craftsman trucks.  You might think of this as the major leagues, AAA and AA to use a baseball analogy.
NASCAR trucks on dirt.
The lower-level truck series just completed their annual race on a dirt track at the Eldora Speedway this past week.  This is a hugely popular event because it's the only race in any of the three NASCAR series that competes on a dirt racing surface.
Back in the day when NASCAR first started in 1949 they raced exclusively on dirt tracks.  Then a few years later tracks like Darlington and Daytona came along.  The racing slowly switched over to asphalt racing surfaces.  This was probably done for the comfort of fans as much as anything.  No dust!  By about 1970 all of the dirt tracks were gone from NASCAR's premier series.
The NASCAR Sprint Cup series is the most popular racing series in America  by a huge margin.  There are very few racing series that even make it to TV.  I would guess there is no other racing series on TV that has as much as 10% of the viewership that NASCAR gets.  NASCAR recently signed an eight billion with a "B" TV contract for the next several years with both Fox and NBC television networks.

Growing a business; growing a big business.
It is a lot easier to grow a small business than it is a big business.  I worked for Procter & Gamble.  They are currently an $80 billion business.  How big is that? It ranks them as one of the top 10-15 largest companies in the world as measured by total sales.
In order to grow 10% a year Procter & Gamble would have to find $8 billion in new business every year. How many $8 billion companies are there in the world?  Not very many.  P&G needs to find $8 billion in new business every year just to get a growth rate that satisfies investors. 
NASCAR is in the same boat as Procter & Gamble. They are so big they dwarf their competition at every turn.  However for them to grow at a reasonable rate they have to find new fans.  In today's sports world that is difficult to do.
Where did the fans go?
Most major league baseball teams now routinely play to half empty stadiums.  Some major league sports like horseracing are nearly out of business.  UCLA, with one of the most storied college basketball programs and still a national presence, has a hard time drawing more than 7,000- 8000 fans in their relatively small arena that seats about 13,000.
In today's world people have so many more options than they've ever had for entertainment.  Their TV gives them 200 channels or more.  Most of the channels are free.  Going to virtually any major sporting event is going to cost relatively large amounts of money to park, get a ticket, buy a souvenir and find something to eat.
More and more people appear to be earning less and less.  One of the reasons that is the case is the companies don't grow nearly as fast as they used to. They don't grow as fast as they used to because many of those companies have matured.  They have entered the easy markets and gotten distribution on their products.
I know from experience that getting distribution provides the biggest bump in sales.  Once you have your product in front of a particular constituency you need to keep doing that in other places to get the business growth.  When you run out of new places to put your product your ability to increase your sales slows a good deal.
How is NASCAR really doing?
NASCAR is like any other company as they try to grow their business through new products and innovation.  They reached their current plateau about 10 years ago.  How popular were they?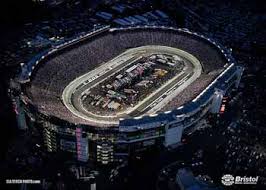 Let's take their race at the Bristol Motor Speedway. Bristol is a one-half mile asphalt oval track.  The place seats 160,000 people.  That's nearly twice as many seats as the capacity of the Rose Bowl in Pasadena! For years one of the toughest tickets to get in sports was a ticket to the night race in Bristol.
The financial crisis of 2008 was a killer for a lot of people.  It certainly didn't help NASCAR.  Bristol no longer sells out.  However when they get a crowd of 100,000, compared to other sporting venues that sized crowd ranks in the top 1% of all sports crowds in the U.S. all year.  However compared to getting 160,000 as they did a few years ago it doesn't look so great.
How should a crowd of 100,000 people be judged?  Is that a good crowd because only a handful of sporting events in all of sports get that many people at one event in any given year?  Or is 100,000 people a terrible gathering because at one point in time that same event attracted 160,000?  I believe if you can hold a sporting event and get 100,000 people to come to it you're doing pretty damn good.
Why was I calling the NASCAR Sirius satellite radio channel?
With that background in mind I'll tell you why I was calling the NASCAR XM satellite radio channel.  I like Sprint Cup racing in NASCAR.  I like racing on dirt tracks.
It's not going to come as a shock to you regarding the point I wanted to make by calling the radio program today.  I was calling up to suggest that the NASCAR Sprint Cup series hold a race on a dirt track.  They didn't know how well that would work with the truck series and now they have found out.  The fans and drivers love it!
However radio show host Dave Moody does not think that's a good idea.  I was calling to present some other options that he and his listeners might want to consider.  You may or may not be surprised to know that several ideas adopted by NASCAR start at the grassroots level.  They are a very fan-oriented organization.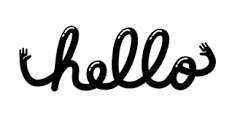 Hello Dave.
I opened the conversation by complementing Dave on running a good program.  I generally feel that is the case although often times I feel he is too opinionated. I think he won't keep an open mind to certain ideas.  I didn't very much like the way he handled the Tony Stewart Canandaigua Speedway racing incident. Since then I've been less of a fan of his particular show.
I told Dave I was calling to support the idea of having a Sprint cup race on dirt.  He came back with his normal objection of "What would this due to the popularity of the dirt race with the trucks at Eldora?"
I simply asked the question of "When did the truck series and the racing plan at the Eldora Speedway begin to dictate what the Sprint Cup series did?"  Wasn't that the tail wagging the dog?
He asked me if I thought having a Sprint Cup dirt race would effect the truck series fan support.  I told him that it might very well have that outcome with the trucks but the bigger benefit for the NASCAR series and Sprint Cup would make it worthwhile.
He then came back with the idea that the Sprint Cup series already has a lot of "big" races.  He told me the truck series has only one big race that being the dirt race at the Eldora Speedway.
I believe that is a true statement.  However that assertion is not the kind a fact that should prevent Sprint cup from running a dirt track race.  I don't see two dirt races, one with trucks and one with Sprint Cup as having much relationship to each other.  NASCAR is doing its darndest to make its events bigger and create even more new big events.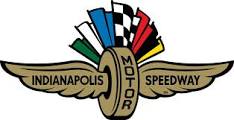 The Indy race is terrible.
On this particular weekend the Brickyard 400 is running in Indianapolis.  When NASCAR first started racing at Indianapolis it was considered one of the biggest races on the schedule.
Over the years the NASCAR race has declined precipitously in popularity at Indianapolis.  Why is that?  I believe the NASCAR racing at Indy might be the worst of any venue on the entire schedule.  I am a major NASCAR Sprint Cup TV watcher.  I watch the coverage from the time the program comes on the air until they sign off.  I like some tracks more than others.  I probably consider the race at Indianapolis to be the least entertaining of the entire season.
I didn't get a chance to talk about my idea much longer with Dave Moody.  I couldn't tell if my call was dropped because I had only one bar of AT&T phone service or if Dave and or his producer simply cut me off.  I knew they were running short on time.  I also knew that Dave doesn't really want to entertain objective arguments on why a Sprint Cup dirt race would be a good idea.
Dave Moody will also tell callers there are no suitable dirt track racing facilities capable of holding a NASCAR Sprint cup event.  The Eldora track can seat about 20,000 people or so.  That satisfies the need for the less popular truck series.
It is probably a true statement that there are no current short track dirt racing facilities capable of handling the popularity of a Sprint Cup series race. The best that might come to mind to me would be the Knoxville Raceway in Knoxville, Iowa.  According to Wikipedia their seating capacity is 24,000 people.  I don't know of any dirt track facility in America that seats more people.
Where would the Sprint Cup series hold a dirt race?
I would answer Dave Moody's objection as to where we put a dirt track race on the schedule in this way.  It could be created as a midweek Wednesday night special race between any two venues offering geographical proximity to the Knoxville Raceway as an example.
It might not be the end of the world if a NASCAR Sprint Cup race "only" attracted 25,000 people if that were the track's capacity.  It is often looked at as a much bigger success if 25,000 people are in the stands and the place is packed compared to having 25,000 seated in a venue that seats 50,000 or 100,000 people. 
However if NASCAR didn't want to add an additional race and they didn't like any existing dirt racing facility there is another option.  In the past several asphalt tracks have laid down a foot or so of dirt onto their asphalt surface so they can host dirt racing.  This has been done successfully at the Elko Speedway in Minnesota and the Berlin Raceway in Michigan.  As a matter fact they even covered the Bristol Motor Speedway for dirt racing on their high-banked oval.

I know this.  NASCAR fans have gone bonkers over the dirt racing by the trucks at the Eldora Speedway.  The driver roster in the truck series is primarily made up of drivers that most people of never heard of.
NASCAR fans would go absolutely wild if they could see Jimmy Johnson, Dale Jr., Kurt Busch and the rest of the NASCAR stars racing on a dirt track.  It would be the biggest thing in NASCAR in the past many years.
If the trucks can afford it then the Sprint Cup cars should be able to as well.
One more objection to the Sprint Cup series racing on dirt has always been the expense of constructing a car for just one race.  Let's think about that particular objection.
The racing budgets in the NASCAR truck series are the smallest of the three national racing series. Somehow they have successfully figured out how to prepare and present a dirt track racing truck on the budget they maintain.  If the truck series can do it I'm sure the Sprint cup series could as well.
I wouldn't call my first effort call to the XM NASCAR channel a major success.  Maybe I will try again and maybe with a different host.  If you hear "Randy from California is calling" it just might be me.
THE RACING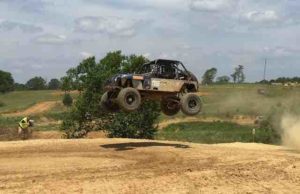 Dirty Turtle Off-Road Park – Bedford, Kentucky
The Dirty Turtle.
This now brings us to today's trackchasing activity at the Dirty Turtle Off-road Park in Bedford, Kentucky. Yes, that's an unusual name isn't it?
This was not my first visit to Dirty Turtle!  A few years ago I invited P&G buddy and good friend Greg Robbins to come trackchasing with me.  Normally when I invite my "civilian" friends to join me on one of these trips the racing part of it does not go well.  That was the case with Greg with our attempted trackchasing effort at Dirty Turtle.
On that particular weekend the track was supposed to be racing on Saturday and Sunday.  Apparently the racing organization got into a dispute with the track on the watering of the track. The owner wanted the racing group to pay for the water and the racing group didn't want to do that.  They raced on Saturday and then on Sunday, the day we were at the track, the race group decided to cancel the event.
Greg and I have not always had success.
This was not my first shut out with Greg tagging along. We tried another trackchasing effort at an indoor karting track in Ohio.  On that particular day no competitors that were "trackchasing countable" in my trackchasing hobby showed up.  Nevertheless we found a good Italian restaurant had a great lunch and enjoyed spending some time together.
Greg and I have not always been unsuccessful in our trackchasing endeavors.  We've seen Ohio figure 8 racing and Greg joined in with Jim Sabo and Paul Weisel at the inaugural, somewhat aforementioned, NASCAR truck race at the Eldora Speedway.  Greg loved Eldora.
I remembered that Greg and I had a somewhat difficult time finding the Dirty Turtle Off-Road Park. This morning I plugged a street address into my GPS unit.  I wasn't sure we had that the last time I tried to find the place.  Nevertheless I gave myself about 45 minutes of extra time just in case getting to the Dirty Turtle was a problem.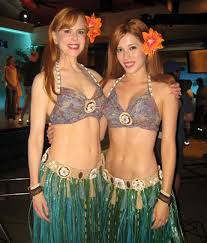 Trackchasing doubles; the lifeblood of my hobby.
Today I was looking forward to seeing another trackchasing double.  When I have a trackchasing double it simply means I'm seeing two tracks in one day.  Whatever I can do that my lifetime track totals increase a lot faster as you might expect.
Long ago I focused heavily on seeing "doubles".  That being the case I'm surprised that I can continue to find workable trackchasing doubles despite having seen racing at well over 2,000 tracks.
What is needed for a "double"?
A few key elements are required to see racing at two different tracks in a single day.  First the two tracks (or more) have to be geographically proximity to each other.  You're not likely to see a Georgia track in the afternoon and then follow up with an evening trackchasing visit to Montana.
But wait.  You won't believe this one!
But wait.  I did something like that.  I think it was even more impressive than going from Georgia to Montana in the same day.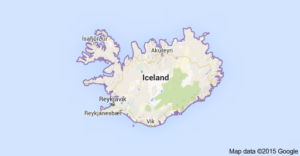 A few summers ago I saw an afternoon race in the country of Iceland on the European continent.  Later that evening because of a fast airplane and a four hour positive time zone change I was sitting in the bleachers of a New Hampshire racetrack.  I was able to watch the last couple of feature races at the Monadnock Speedway.  This was the first and only intercontinental trackchasing double in the history of the hobby.  I'm pretty proud of that.
Today I would be seeing my 22nd trackchasing double of the year.  It would be classified as a day/night double.  In reality calling it an early morning/late evening trackchasing double would have been more accurate.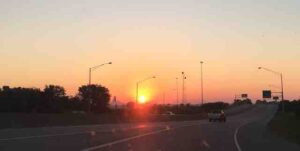 Up and at 'em.
This morning's racing was going to begin at 9:45 a.m.  That's a very early start.  I was on the road before sunrise.  By the way, I've become a big fan of the ECORS race management team.  Let me tell you why.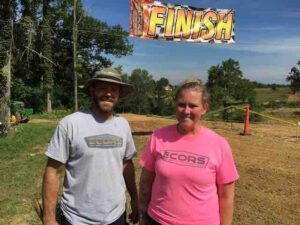 Nice folks.
I first ran into Travis Wilson and his partner Meghan in South Pittsburg, Tennessee.  I was impressed with what a sincere individual Travis was.  He's a real straight shooter.  You can't ask for more than that.
Travis and Meghan have their headquarters in Chattanooga, Tennessee.  Their racing organization is called ECORS, which stands for East Coast Off-Road Series.  Last year Travis bought the organization and kept the name even though the group is no longer racing much on the East Coast.
Two types of off-road racing.
They offer two forms of racing. The one that counts for my trackchasing purposes is called their "short course" race program.  With these races all of the competitors in a single class start the race at the same time.  They race for a certain amount of time before the checkered flag falls.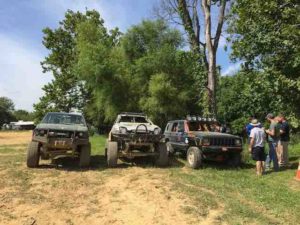 They also have endurance racing.  Today's endurance track was a 3-mile jaunt into the woods and back.  Their endurance races call for a single competitor to leave the starting line about every 30 seconds.  That kind of racing does not meet the current trackchasing rules although when you think about it it probably should.  It's another "Randy Rule" that was instituted to, unsuccessfully, slow my domination of the trackchasing hobby.  Don't be put off by that comment.  You read these reports to get the "real" meaning of things don't you?
I try to stay in touch with race promoters.
I called Travis a couple days ago to confirm all the details of today's racing.  Travis told me he and his group were most impressed with the videos I had produced from my trackchasing day with them in Tennessee.  Travis was more than happy to host me today as a guest of the course.
I arrived early for this 9:45 a.m. starting time. I almost always arrive early.  I signed in at the general store located just inside the Dirty Turtle property.  They've made several nice amenity additions since Greg Robbins and I were here a few years ago.

I won't sue but I needed something to eat.
I signed a pit waiver saying that I wouldn't sue anybody if bad things came my way from today's race watching.  I hadn't had breakfast yet.  Not only did the general store offer souvenir gear from the Dirty Turtle but they also had some refrigerated cases offering food and drink.
There wasn't a wide choice of culinary options.  I selected a five pack of hotdogs and a bottle of water. That would have to hold me until I left the track in the early afternoon.
Hammer Down.
At the last ECORS event I met a fellow by the name of Don who operates Hammer Down racing photography.  Don is trying to "monetize" his video production business.  That simply means he's trying to make a profit doing what he loves to do.  Nothing wrong with that.  It is extremely difficult to make money in racing.  About the only people who do are race car drivers of major sanctioning bodies.  They benefit from teams that are flush with sponsorship dollars.
I admit that I am barely a rookie in the world of side-by-side racing, rock crawling and other activities on this racing genre.  However I am learning,  It is people like Don who are helping to teach me.
Think about it like this.  What if I talked to you about Steve Kinser and Sammy Swindell who came from the world of winged sprint car racing?  You might not have the foggiest notion of what I was talking about.
That is pretty much the case when Don starts talking about today's short track or endurance racing off-road drivers.  Many of the terms he uses don't immediately register with me.
I think I understand about every fifth sentence that comes from him.  However I am a willing student and not afraid to ask questions.  Don's very good at answering them.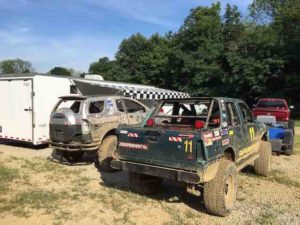 A small turnout.
Today there was a small turn out of only about a dozen racers.  They would race by class.  Side-by-sides would have the first race featuring the only two side-by-side racers that showed up today.  The 4 x 4 class had four competitors in the open class.  One other class of high-powered vehicles brought four competitors.
As a member of the press I was allowed to walk all over the racecourse.  I had similar access to the ECORS vents I attended in Tennessee.  That's a great way to get up close to the action.
Travis was nice enough to introduce me to the drivers at the driver's meeting.  He reminded everyone I had come from California and was the World's #1 Trackchaser.  He also complimented me on the video I had done during my previous visit.  Several of the drivers gave me a short round of applause indicating their satisfaction with what I had produced and shared with them.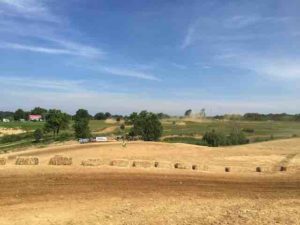 What was the course like?
Today's short course was a little bit less than a mile according to Travis.  He helped design this track.  Construction on the layout had begun last Wednesday.  The track had a series of jumps and significant elevation changes. Although some water was applied to the track's racing surface the track was generally dry and sandy.  There was a good deal of dust.
The temperature topped out at about 90° by noon.  It was a warm day.  I invite you to view the videos and photos produced from today's racing.  I think you'll be impressed by the race vehicles and their jumping capabilities.  I know I was impressed.
The ECORS group has just one more race this year. Their finale will be back in South Pittsburg, Tennessee.  I won't be there for that one so I bade Travis and Meghan farewell for the year.  I wish them the best of luck.  They are a couple of good people.
I was out of this morning's track by about 1 p.m.  My evening track was less than an hour away.  I used my Fandango iPhone app to see about attending a movie. However the closest movie theater was nearly 45 minutes away.  That wouldn't work.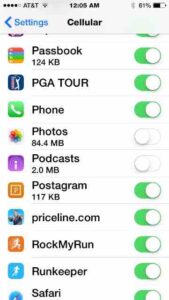 Using data wisely.
I'm trying to get through the month without paying additional data charges on my iPhone.  To do that I sometimes go to McDonald's and use their free Wi-Fi. It's fast, convenient and I can enjoy a large Diet Coke for a dollar while I check on things with my MacBook Pro laptop as well as my iPhone.  How did trackchasers do it back in the 90s?
It's interesting to see some of the people coming to McDonald's.  Today it was educational to note how some parents interacted with their young children.  Some didn't do a very good job in my opinion. These are the folks raising our future delinquents.  It's not the kid's fault it's the parent's fault.
I must've been in the cool air-conditioning of McDonald's for more than two hours.  I had a nice corner seat, about three refills with the biggest cup they offer as well as some salt and vinegar pork skins. 
That's the first time I've had that flavor with the skins.  I'm not sure I'm a fan.
Owen County Fairgrounds – Owenton, Kentucky
One more thing about my McDonalds visit.
Soon I was off to Owenton, Kentucky home on the Owen County Fair.  But wait.
One more thing about my time in McDonald's.  I phoned up a demolition derby promoter from the Midwest.  I was checking to see if they would be running a figure 8 race in the coming weeks.  I talked to this fellow for the better part of an hour.  It was most interesting to hear his perspective on a wide range of race promotion related topics.  
One of his premises is that people are putting way too much money into their demolition derby cars.  He told one guy had a brand-new Corvette engine in his beat up old demo car.  He also said because the demo people are putting more and more money into their car they are asking for more and more prize money.  County fairs aren't willing to pay it.  Several county fairs are dropping the high-priced demo derby classes.  I've seen this happen many times before in all levels of racing.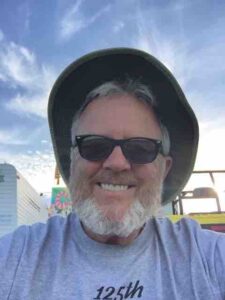 Time to go "Circle Track" racing.
I pulled into the Owen County Fairgrounds and paid my $10 admission.  The admission price included parking, entry to the fair and entry to the arena for the demo derby and circle track racing.  That seemed like a fair deal.
The fair's website told me the racing would begin at 7 p.m.  Most of the program was reserved for demolition derby.  I was thinking they might hold only one circle track race for the entire night.  I didn't know if that would be the first race of the program or the last race following all of the dirt demolition derby action.
I had a plan.
I had a plan if the circle track race was the first race on the card.  If they started on time at 7 p.m. it was more than conceivable that a circle track race run first might be finished by 7:30 p.m.
There was another Kentucky track that I could catch later in the evening if I could get out of the Owen County fair by 7:30 or even 8 p.m.  However that was not going to happen.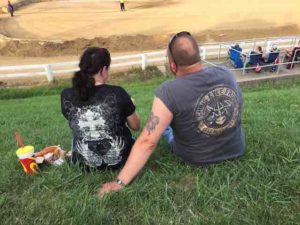 Let's meet the locals. 
I grabbed a seat on the grassy hill side and sat on my foam rubber "Gardener's kneepad" that I use for occasions like this.  I was seated next to a rather gregarious Kentuckian.  He worked at a local gas meter manufacturing factory.  He told me it was an easy job but didn't pay much. He said the major advantage of working there was that the factory was air-conditioned.  He asked me, "How many factories are air-conditioned?"  I sometimes find it surprising what some people see as the main benefit of whatever career choice they have made.
This Kentucky fan was not nearly as concerned by tonight's delay as I was.  He bore some facial resemblance and mannerisms to Dale Earnhardt Jr.  As I listened to him I imagined what Dale Earnhardt Jr. might be doing if he hadn't come from the famous Earnhardt family.  Would "Junior" be happy to be working in an air-conditioned gas meter factory?
Late is late.
After last night's efficiency debacle at the Champaign County Fairgrounds in Urbana, Illinois I'm a little embarrassed to tell you that basically the same thing happened tonight.  I doubt most of the crowd had come from more than 25 miles away from the fairgrounds.  They didn't care if the program didn't start on time.  Those folks were here for a relaxing evening away from their home….that might not have had air-conditioning.
The appointed hour of 7 p.m. came and went.  Nothing was happening.  Then at about 7:45 p.m. they had the kid's power wheels demolition derby. This is essentially about a dozen kids riding their battery powered power wheels units around the center of the demo ring.  Tonight they let them do that for about 15-20 minutes.  In my judgment that was about 13-18 minutes too long.  I do not see the attraction of power wheels competition.
Then at nearly 8 p.m. with a 7 p.m. website documented starting time they asked the drivers to think about coming over in 10 minutes for the drivers meeting.  OMG.
While this was going on a couple of local fire departments were asked to water the demolition derby ring.  They could have done that with a water truck in about two minutes.  However they decided to HOSE down the entire large ring.  This took a good 20 to 25 minutes.  I guess it really didn't matter.  The driver's meeting was going on for the entire time.
I support my arguments with logic.
I suggested to my laid-back Kentucky friend that possibly they should've done the driver's meeting prior to the 7 p.m. start time.  Maybe they should've watered the track before 7 p.m.  Maybe they should have bagged the power wheels situation.  As the clock struck nearly 9 p.m. my friend was beginning to agree with some of my logic.
The first demo heat began at 8:51 p.m.  They were nearly 2 hours late with getting any car racing going.  That wasn't good.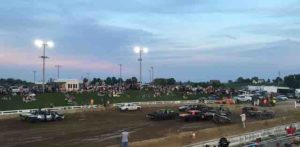 That's right.  I had never seen this before.
Tonight I saw something at the demo derby that I have never ever seen in the past.  Again I am not an expert on demo derby.  Nevertheless, this was most unusual.  In the first heat 10 cars were brought into the ring and parked next to the concrete wall.  This part wasn't unusual, I've seen it dozens of times.
However many of the crewmen soon began to take huge sledgehammers to their cars.  They began beating up the bodies of their demo derby automobiles.  I had absolutely no idea whatsoever they were doing.  Do you have any guesses?
My Kentucky buddy knew exactly what was happening.
My gas meter making Kentucky native buddy sitting next to me buddy could explain it all.  They were "tightening up" the car.  That was crazy!  It looked to me like each of the crewmen was trying to win a strongman contest by using a long handled sledgehammer.  For several minutes many of the teams just continued to beat relentlessly on their cars.  Nope.  I had never seen or heard of such a thing.
I'll show you some of the demo derby action in my video.  However the video will focus on the circle track racing.
Following the derby there was another long delay.  I used this delay to pick up some food from the refreshment stand.  Then I took a walk into the pit area.
Always looking to the future.
Apparently my wristband allowed me to visit the pits. When that happens I love it.  I spent some time talking to the circle track drivers.  They continued to educate me on how circle track is done with Top Dog Promotions events.  I'll use what they told me for future trackchasing trip planning.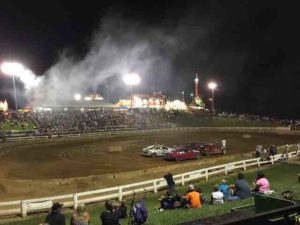 Following some demolition derby action the circle track's concrete markers were put in place.  The cars would race around two such markers that helped form the oval track layout.  Now they were ready for the racing that would count in my trackchasing hobby.
There were 16 circle track competitors racing tonight. There would be four heats comprised of four cars each.  The winner of each heat race would go to the feature race.  The second-place car in every heat transferred to the consolation race.  The winner of the consolation race transferred the feature. That meant five cars would make the feature event.
Being able to move around the pit area without any obstacles allowed me to give you a view of tonight's circle track racing from every corner of the track.  I think you'll like the video of their racing.  It's very much down home.
When the four circle track heats were finished the heavy equipment operator came in and removed the concrete blocks used for the oval track.  That meant that would be more demolition derby before any more circle track consolation or feature event racing would take place.
Four hours.  I had gotten my ten bucks worth of entertainment.
I had been at the track for nearly 4 hours. Nothing happened until nearly 2 hours after the scheduled start time.  Now with the demolition derby coming back I had no idea when circle track racing would resume.  This was enough for me I bolted for the exits.
AFTER THE RACES
Just trying to remain competitive.
After the racing I had a reasonable one hour and ten minute drive over to my Ramada Inn in Louisville, Kentucky.  I had made a reservation at this hotel while relaxing this afternoon in McDonald's.
My day has been long.  But it was worth it.  I picked up another trackchasing double.  This will allow me to remain competitive against all comers.
Good night.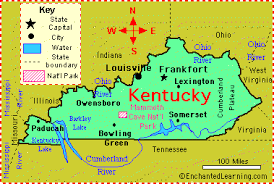 Kentucky
The Bluegrass state
This morning and evening I had seen my 36th and 37th lifetime tracks in the Bluegrass state, yes the Bluegrass state.  Is it possible I could someday began Kentucky's #1 trackchaser?  Stay tuned.  I had seen 37 or more tracks in 18 different states. 
Thanks for reading about my trackchasing,
Randy Lewis
World's #1 Trackchaser
Peoria Old Timers Racing Club (P.O.R.C.) Hall of Fame Member 
Kentucky sayings:  Bless your heart
QUICK FACTS
AIRPLANE
Los Angeles, CA (LAX) – Chicago, IL (ORD) – 1,745 miles
RENTAL CAR #1
O'Hare International Airport – trip begins
London, KY
Indianapolis International Airport – trip ends – 766 miles
RENTAL CAR #2
Indianapolis International Airport – trip begins
Bedford, KY
Indianapolis International Airport – trip ends – 603 miles
RENTAL CAR #3
Minneapolis-St. Paul International Airport – trip begins
Aitken, MN
Morten, Manitoba, Canada
LaGrange, IN
Manchester, IA
Oskaloosa, IA
Bowling Green, IN
Buncombe, IL
Ionia, MI
Osgood, IN
Hemlock, NY
Taylorville, IL
Cambridge, MN
Mora, MN
Urbana, IL
Bedford, KY
Owenton, KY
TRACK ADMISSION PRICES:
Laurel County Fairgrounds – $10 (not a trackchasing expense)
Trimble County Recreational Facility – $10
Aitken County Fairgrounds (oval) – complimentary admission
Aitken County Fairgrounds (RC) – $8
ALH Motor Speedway – complimentary admission
LaGrange County Fairgrounds – $10
Delaware County Fairgrounds – $10
Mahaska County Fairgrounds – $5
Sandstone – $15 (include pits)
HBR Raceway – $10 (included pits)
Ionia Free Fair – $13
Ripley County Fairgrounds – complimentary admission
Hemlock County Fairgrounds – complimentary admission
Christian County Fairgrounds – $8
Isanti County Fairgrounds – $12
Kanabec County Fairgrounds – $10
Champaign County Fairgrounds – $6
Dirty Turtle Off-Road Park – complimentary admission
Owenton County Fairgrounds – $10
LIFETIME TRACKCHASER COMPARISONS 
The three most important trackchasing comparisons to me are:
Total lifetime tracks seen
Total "trackchasing countries" seen
Lifetime National Geographic Diversity results
Total Lifetime Tracks
There are no trackchasers currently within 500 tracks of my lifetime total.  Don't blame me.
1.  Randy Lewis, San Clemente, California – 2,135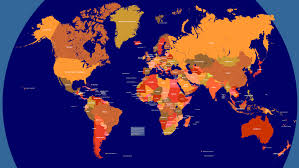 Total Trackchasing Countries
There are no trackchasers currently within 10 countries of my lifetime total.  
1.  Randy Lewis, San Clemente, California – 70
Current lifetime National Geographic Diversity results
1.  Randy Lewis, San Clemente, California – 4.88
That's all folks!  Official end of the RLR – Randy Lewis Racing Trackchaser Report
Click on the link below to see the one-minute "Video Lite" production from first the Dirty Turtle Off-Road Park and then the Owen County Fairgrounds.
.
.
Click on the link below for a photo album from today's trackchasing day. You can view the album slide by slide or click on the "slide show" icon for a self-guided tour of today's trackchasing adventure.
.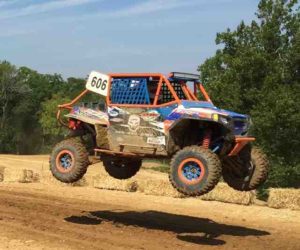 Dirty Turtle Off-Road Park – photo album
.
.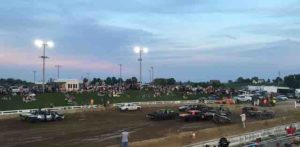 Owen County Fairgrounds – photo album