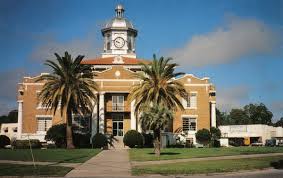 Greetings from Inverness, Florida
.
.
From the travels and adventures of the 
"World's #1 Trackchaser"
.
Inverness Grand Prix
Asphalt oval
Lifetime Track #2,393
The EventVideo PlusPhotos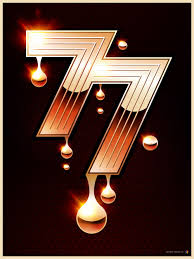 THE EVENT
I have had the opportunity to follow my trackchasing hobby all over the world. As this is written I have seen racing in 77 countries. My lifetime track total is nearly 2,400. Long ago I wrapped up seeing racing in every American state.
Some eleven years ago I moved into the "World's #1 Trackchasing" spot. Of course, that's if that title is awarded to the person who has seen the most lifetime tracks. Frankly, I don't think it should be.  Maybe "Most Prolific Trackchaser" is a better description.
Anyway my trackchasing totals exceeded all others more than 1,300 tracks ago. Different trackchasers including Rick Schneider, Ed Esser and now Guy Smith have held the second spot behind my trackchasing results.
The trackchasing leadership has always had a difficult time managing the "politics" of trackchasing. Even the leaders have been toppled by trackchasing politics. When Mr. Schneider dropped out over a dispute Ed Esser became the #2 ranked trackchaser. Sadly, just four days after Ed and I went trackchasing together in Canada he passed away. This moved Guy Smith into the #2 spot. Since the year 2000 I've seen nearly 900 tracks more than Mr. Smith. Currently my advantage over trackchasing's #2 exceeds 600 tracks.
I would lobby that the "World's #1 Trackchaser" title should go to the person who has seen racing in the most countries. For the longest time the real "World's #1 Trackchaser" was Roland Vanden Eynde of Belgium. He was closely followed by Will White of Pennsylvania.
I never had all that much interest in international trackchasing. I was nearly 40 years old when I saw my first track outside of the U.S., in Canada. I never thought international trackchasing was worth the expense or the hassle.
When I gained an airline sponsorship all of that changed. Now I have seen racing in 75 countries and toured the world in more than 90 countries. Long ago I passed up Mr. Vanden Eynde for the true "World's #1 Trackchaser" title.
When I first started "racechasing" most of the tracks I visited raced on a weekly basis. Now most of the tracks I see, as a trackchaser, race one time each year. It's a lot more difficult to put together a trackchasing trip with shows that run once a year compared to promotions that race once a week or about 20 times each season. The Inverness Grand Prix runs just one time each year.
My hobby is not only about racing. Yes, that is one part of it. However of equal importance are the logistics of trackchasing and the opportunity to see the world.
I live in Southern California. The vast majority of tracks are located in the Midwest and East. It takes a good deal of logistical planning to get from where I live to where the tracks are. For the past 15 years I have traveled about 175 nights each and every year. Surprisingly to some, more than half of those overnights were not part of trackchasing.
Then there's the travel just for the fun of seeing new things. You won't want to miss my "Trackchasing Tourist Attractions" page or my "Sports Spectating Resume" page on my website at www.randylewis.org. That will give you some understanding on how important seeing the world and just "seeing stuff" is with my hobby.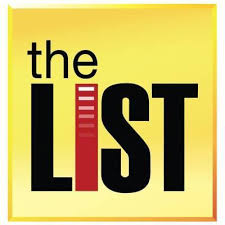 Today's adventure was one more of the 2,000 trips that have taken me up, down and around the long and dusty trackchasing trail. If you would like to see where I've been and experience those adventures here's the link:
If you've got a question, comment or whatever please leave it at the bottom of this report.  It's very easy to do.  Or you can visit me on Facebook.  Thanks!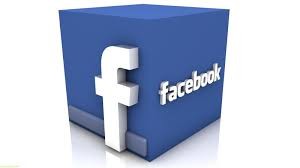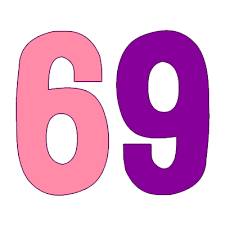 FOREWORD
Today I was going to be seeing my 101st different racetrack of my 2017 trackchasing season. The Inverness Grand Prix would be my 69th lifetime track in the Sunshine State.
With a great weather forecast I have been looking forward to this Florida stop for several weeks. I've followed the Inverness Grand Prix in the past. I knew they raced go-karts. I just didn't know if they raced any karts that would meet trackchasing's often times stringent "counting" requirements.
A few weeks ago I got in touch with the PR guy for the Grand Prix. "Joe" couldn't have been more enthusiastic about his event or more welcoming to a trackchaser who lived there early 3,000 miles away.  Joe confirmed that the Inverness Grand Prix would be hosting senior champ karts. He expected more than ten. Some came from as faraway as New Jersey.
I don't do as much media work with local newspapers, radio and TV stations as I used to. I never like to promise my attendance if I might not be able to make it. In today's trackchasing world my schedule is so tentative, because of scheduling difficulties, weather etc., that I don't like to make a firm attendance commitment to anyone.
As we get a little closer to the actual race date Joe asked me if it would be OK if he advertised the fact that I would be coming to his race. By that time I already had nonrefundable airline tickets. I was committed to the Inverness Grand Prix. Of course it would be my honor to have Joe advertising my appearance at the race in Central Florida.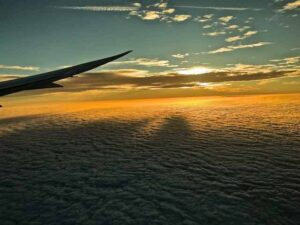 Racing was scheduled to begin at noon on Saturday. There was no way I could leave my home in San Clemente, California on Saturday morning and make it in time for the races. I would leave on Friday. That would give me all the time in the world to hop on a jet airplane and be there by Saturday afternoon to enjoy the Florida sunshine. Of course it meant an extra night's travel expenses but that is simply the "California penalty" that I've been paying for years.
FRIDAY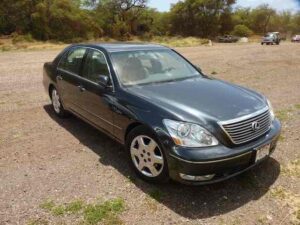 Yesterday Carol and I made an unexpected trip to Long Beach, California. Our son Jim has just decided to move from Hawaii to Austin, Texas. He was shipping his car back from Hawaii to California. On about a day's notice he asked us to run up to Long Beach and pick up his car. Ya, I know. Kids!
Jim drives a 2004 Lexus LS 400. He's had it for about five years. Actually I bought that car new on New Year's Eve in 2003. It's got 141,000 miles on the odometer. It still runs great. Jim will be driving it back to Texas from California in a few weeks.
Today I would be flying from Los Angeles to first Atlanta, Georgia and then on to Orlando, Florida. I was using Spirit Airlines. They are a discount airline. Everything including printing your boarding pass costs extra on Spirit.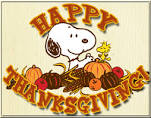 We're just a week from Thanksgiving. I didn't want to try to fly standby for a flight during one of the busiest travel times of the year. I can usually count on Spirit to get a pretty cheap airfare. That's what happened on this trip.
Some people must think that I have a lot of money to travel the way I do. Nothing could be further from the truth. I've never had the big trackchasing budgets of the Dreaded East Coast Trackchasers. Heck, I'm been without a job since 2002! On the other hand, I've never had to ask somebody to come along with me on a trackchasing trip just pay my expenses.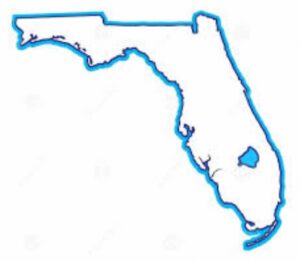 Florida is one of the few states where I can rent a car in one major city and drop it off in another Florida town without incurring major one-way drop off charges. In other areas of the country it's common that a one-way rental will cost $90-100 or more per day. That's crazy.
I would need to pick up the car in Orlando. I wanted to drop off the car at the end of this short trip in Fort Lauderdale, Florida. I was prepared to use my sponsorship dollars that are sitting in a "bank" with National Car Rental. Then National quoted me a price for two days of full-sized rental car, picking up in Orlando and dropping in Fort Lauderdale that was so low I couldn't pass it up. I'm not even allowed to publicize the rate they gave me.
I had a four-hour layover in Atlanta. That gave me plenty of time to do some "housekeeping". First I opened my laptop and made a reservation on Priceline for a Holiday Inn in Orlando for tonight.
I couldn't believe how expensive hotels in Florida were even on Priceline. There were several hotels going for $150-$300 a night or more. That wasn't going to fit my budget.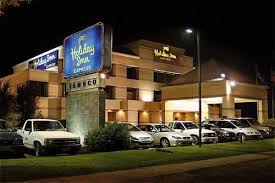 That's when I found a Holiday Inn situated at the front gate of Disney World for the lowly price of $40 U.S. This was a whopping 74% off of their best online rate for the evening. I couldn't pass that up. It was a large Holiday Inn and pretty unremarkable. However I couldn't beat the price.
As you know I try to walk a minimum of 4 miles every day. When I'm home I do that in a power walking fashion on the sands of the Pacific Ocean in front of our modest seaside cottage. When I'm on the road I often get those 4 miles of walking in around airports and also inside the airport terminal. That's what I did tonight.
With just a little time before my flight to Orlando I watched one of my iTunes movies. That helps the time pass when I'm on these trips. At just past 11 p.m. I picked up my National Car Rental Racing Chrysler 300 and checked into the Holiday Inn. The trip was going perfectly according to plan.
SATURDAY
I'm a member of the Waffle House "Regulars Club". I guess that's better than being a member of the Pepto Bismol "Regulars Club". From time to time the Waffle House emails me special offers for free food most of that being free waffles.
There are no Waffle Houses in California. I would guess the nearest Waffle House is about 500 miles from San Clemente. That's why whenever I'm in the south, which is dominated by Waffle Houses, I'll stop by those yellow and black buildings for breakfast or for any other meal for that matter.
Contrary to popular believe Waffle House is not inexpensive. Today I had a waffle with chocolate chips, a cheesesteak with double meat and a Diet Coke with cherry flavoring. If I hadn't had a coupon my bill would have come to about $15 plus tip. As it was I was still checking out with a breakfast check including tip of more than $13 even though I had free coupon or a waffle. Nevertheless, It was all good.
It was going to be about a 100-mile one-way drive from my hotel in Orlando up to the small town of Inverness, Florida. That's a pretty short drive in my world.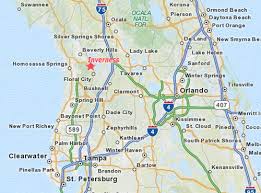 Inverness is home to about 7,200 residents. According to Wikipedia, "The city of Inverness was originally named "Tompkinsville".  A. D. Tompkins, later known as "Uncle Alf", started the community. To attract newcomers to the town, he established mail service and helped erect the first sawmill in the county. He gave his brother-in-law, Frank M. Dampier, Sr., a lot to build a store, with Dampier becoming the first merchant in town. Dampier is credited with laying out the town and naming it Tompkinsville.
Not many years later, the town of Tompkinsville was sold to a firm in Jacksonville, and the name was changed to "Inverness".  According to the late historian Mary McRae of Homosassa, Inverness got its name from a lonely Scotsman, far away from his home, who gazed upon the blue waters of the Native American-named Tsala Apopka Lake and thought the area looked like the headlands and lochs of Inverness in Scotland.  Since the Florida city lies at the foot of one of the chain of lakes in Citrus County, Inverness seemed an appropriate name.
THE RACING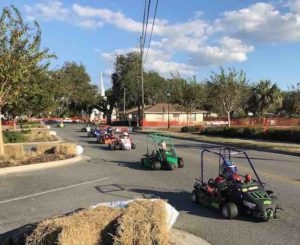 Inverness Grand Prix – Inverness, Florida
Today they were holding their seventh annual Inverness Grand Prix. They've got a ways to go to catch up with last week's trackchasing venue. Last Sunday I was at the Lake Elsinore Grand Prix in Lake Elsinore, California. They were hosting the 49th annual event of the Lake Elsinore Grand Prix. If today's presentation is a predictor of the future I think Inverness will get there 49th some day.
The driving theme for today's event was the "Drive for Diabetes Awareness at Inverness Grand Prix". Diabetes is a terrible disease. Type 1 Diabetes (T1D), insulin dependent or juvenile can occur at any age but is most commonly diagnosed from infancy to the late 30s. A brochure was handed out explaining diabetes symptoms. It also told the story of young Rocco Cole Kuehl who died from this disease at the age of just one year old. If you would like more information please check out this website.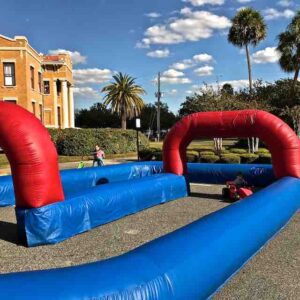 It was easy to find today's racing celebration. The streets were blocked off in downtown Inverness. Vendors and other fan friendly displays entertained the folks in addition to the actual racing itself. There was no charge for parking. There was no charge for general admission to the races either. Yes, the surroundings were very fan friendly.
Florida is home too more than its share of senior citizens. I was surprised at how many oldsters were at the races today. Remember, I can say things like this because I'm a member of this demographic as well! I was shocked at how thin the men over sixty years of age were. These guys were in shape! That's saying something considering the U.S. might be the most overweight country in the world.
Inverness is the county seat of Citrus County. Citrus County is also home to the Citrus County Speedway. I first went there on February 6, 1993. The oval track was my 216th lifetime track to see that day. Yes, that was a long time ago. I returned the next day for more of their racing with my stepfather joining me on the second day.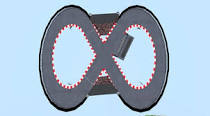 During that visit I saw racing at the Citrus County Speedway figure 8 track as well. However, at that time, figure 8 races did not count in the trackchasing hobby. Then in 2001 Allan Brown proposed that trackchasers be allowed to visit and count figure 8 tracks. The trackchasing voters approved Allan's proposal.
Then one of the more bizarre rulings, amongst a series of somewhat bizarre trackchasing rules occurred. The voters approved Allan's proposal to add figure 8 tracks. No problem there. However, did they vote to approve figure 8 tracks that had been seen before Allan's proposal went into affect? No one knew because that had not been discussed in advance of the proposal's vote. Trackchasing commissioner Will White asked Allan if he MEANT for his proposal to count F8 tracks retroactively?
Allan said that he certainly did mean that, although it was never spelled out. Would the voters have voted differently if the proposal supported counting figure 8 tracks retroactively? We will never know.
Who had seen the most F8 tracks up to that point? Allan Brown! Allan was allowed to add forty tracks, retroactively, to his lifetime totals. At that point in time I had never seen a freestanding figure 8 track in my life. I had seen ten figure 8 tracks as part of my oval track adventures. I was allowed to add ten figure 8 tracks to my lifetime totals retroactively. Now you know the rest of the story. Yes, "politics" has always been an active element in trackchasing. I won't even get into how the last vote on whether or not to allow flat karts came down!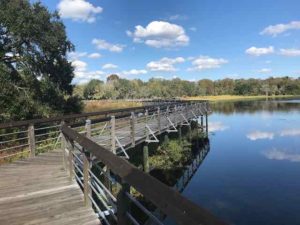 Today's weather was picture perfect. There wasn't a cloud in the sky. The temperature was going to reach 80°. They could not have asked for a better weather day.  During a break in the action I took a walk around Cooter Pond Park.  This was a gorgeous little place.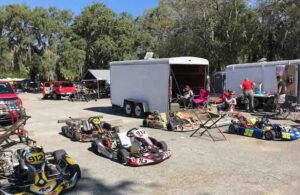 I was about an hour early. That gave me time to walk around the perimeter of the course. I'm going to call this track an oval. There were a couple of super mild chicanes, but a driver could navigate the course by continually turning left only. That makes it an oval in my book.  There were nearly 100 competitors racing today.  Most drove flat karts.
I wanted to go into the pit area. Today the charge for a pit pass was 10 bucks. That was more than reasonable. I figured I'd be able to look up my buddy Joe who was such a strong supporter of my coming to the Inverness Grand Prix.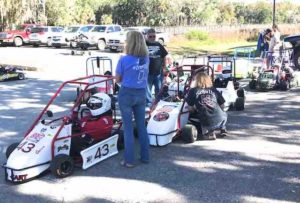 Having a pit pass would also allow me to confirm that some senior champs had shown up to race today. They did! There were about a dozen. I was in good shape on the "countability" front.
It took me a little bit of time to track down Joe. As you might imagine he was a busy person today. One of the track marshals named Randy, like me, finally got me a touch with Joe. By the way Randy was a snowbird from Indiana and quite a fan of their dirt tracks. We enjoyed getting a chance to talk about Indiana racing.
It was great meeting Joe. Although he was busy at the moment we would later spend some time talking about his ARDC midget racing both up in the northeast and at several tracks in Florida.
I picked up a couple of brochures about today's event. Those brochures were just one of several indicators that there are a group of really topnotch people running the Inverness Grand Prix. Brochures and professional announcers and the cooperation from the city and lots of other things don't "just happen". People get those things to happen. Now the founders just need to make sure they have others following in their footsteps to keep this thing going forever.
As noted one of the brochures detailed the Diabetes theme that supports the Inverness Grand Prix. The second brochure provided the weekend activity schedule. Things kicked off on Friday with a "car cruise-in" and a Bobby Friss concert. On Saturday morning they had a car show at 10 a.m. The racing started at noon. It was a complete weekend of entertainment.
This was the seventh annual Inverness Grand Prix. I was told one of the events was completely rained out. They've got a very good organization plan in place for this event. That includes a stellar PA system.

They also have the announcing services of Tony Modica. Tony's originally from Chicago but has been in Florida since the 80s. He had worked in radio all around the area and announced at famous tracks like Daytona and Charlotte. Tony is a real pro. I was introduced to him "cold" and in about 15 seconds he was talking trackchasing over the PA system like he had been following the hobby for years. If you want to hear that interview check out my video.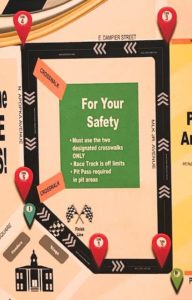 If I had to generalize I would say the racecourse today was one large square. Of course the actual layout had more character than a square. There were five left hand turns. I could stand on one corner of the "square" and see the racing on two straights.
The announcer told the crowd the track was 3/8 of a mile in distance. It almost seemed longer to me. What did I really know? This was my first time here. The start/finish line had a beautiful backdrop with the old time Valerie Theatre building.  The theatre was built in 1926, closed for about thirty years beginning in the 80s and totally redone for a re-grand opening in 2015.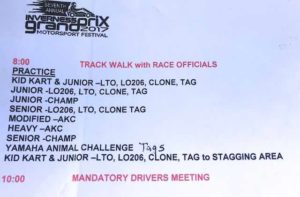 Today the racing program called for each class to compete in an eight-lap heat race. Later in the day 10-lap features followed the heats. There were about eight races on the heat race itinerary. All of the competitors today were racing flat carts with the exception of three junior champ entries and 12 senior champs participants.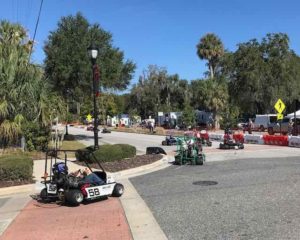 I moved all around the course getting photos and videos from every conceivable angle. If you want to know what the Inverness Grand Prix was really like and haven't been able to make it to Inverness yet check out what I have shared with you. You'll feel like you were there!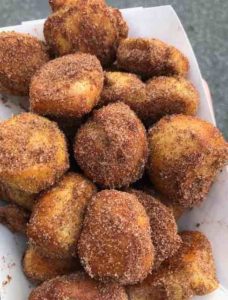 I was impressed with the price of the concessions. A bottle of water was a buck. An ice-cold 16-ounce Coors beer was only three dollars. Later I had one of the best concession items of the season. This was a large serving of pretzel bites doused with cinnamon sugar. It was a bargain at six bucks.
In mid-afternoon I tracked down Joe (left), Randy the track official and Joe's daughter Jennifer. It was fun hearing Joe tell me about his racing experience with ARTC midgets up in the Northeast. He ran at places like Danbury, Connecticut. Joe also competed in the midgets at several tracks in Florida including the old Memorial Stadium in Daytona. A big plus to my trackchasing is meeting nice people like these folks.
After doing my interview with Tony Modica a few people came up to say hello. One lady, who introduced herself, had worked in Macedonia and Ukraine. After I mentioned trackchasing there a couple of weeks ago she had to come up and say hello. Yes, lots of nice people.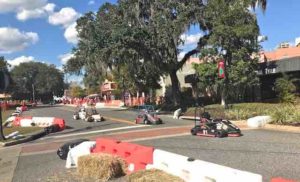 This is one of those rare oval tracks where you can't really see all of the racing at once. I guess the Indianapolis motor Speedway falls under that category as well!
Honestly, it really wasn't the racing that I was after today. This was an event. It was a happening. I'm sure that many of the people who stopped by to catch a glimpse of the racing weren't your "normal" fans. That's good. Events like the Inverness Grand Prix give more people just a little bit more exposure to the actual racing activity.
AFTER THE RACES
When the senior champ kart feature wrapped up it was about 4 p.m. I was looking at a four-hour drive down to the Fort Lauderdale airport. I had plenty of time to make it.

Once I was out of the Grand Prix area I ducked into McDonald's. There I used my McDonald's app to get nine dollars of food for six. Although McDonald's gets a bad rap I like them. I normally toss the buns from the burgers and go for the one-dollar Diet Coke.
I wasn't planning on getting a hotel in Fort Lauderdale. I needed to be returning my rental car by no later than 5:30 a.m. I had a 7 a.m. flight to Dallas. The hotel prices in and around Fort Lauderdale were outrageous. A Motel 6 was going for $100 a night!
While I was waiting in the McDonald's drive-through lane I checked my moviepass iPhone app. As you probably know by now I am a Movie Pass subscriber. For $90 U.S., I can watch virtually all of the movies I want at 90% of the theaters in all of America. What a deal!

My moviepass app told me that "Daddy's Home 2" was showing almost immediately. I knew that it would take 15-20 minutes for the previews to run. I could just make it. I pulled into the cinema parking lot with tires screeching. I handed them my Movie Pass card and was admitted for no extra charge. Yes, I think I buy things right. The movie was even better than I was expecting.

From there it was a four-hour drive down the Florida Turnpike to Fort Lauderdale. I entertained myself by listening to the UCLA – usc football game on Sirius satellite radio. I have that capability on my iPhone at no additional charge when I'm traveling. If you want to know who won that game I suggest you Google it.
Today had been a very good trackchasing day. The Inverness Grand Prix only runs one time each year. Getting another Florida track increases my lead over my nearest fellow competitor here in Florida. I'm now at 69 Florida tracks giving me a seven-track lead.
Meeting the local Florida people was probably the real highlight of the day. It was great to meet Joe and talk with him as well as Tony the track announcer and Randy. Being able to meet with fans was a highlight as well.
As you can see, if you read between the lines, trackchasing really not just about the racing. It's about seeing local things and meeting local people. It's about figuring out how to get from San Clemente down to Florida and then over to Texas tomorrow, to complete a great diversified trackchasing weekend, without spending every dime that I've put away for retirement. So far it's working well.
Good afternoon from Inverness, Florida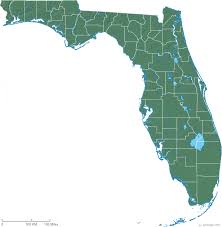 Florida
The Sunshine state
This afternoon I saw racing in my 69th lifetime track in the Sunshine state yes the Sunshine state. I've seen 69 or more tracks in 12 states. I hold a #1 trackchasing ranking here as I do in 24 total states.
Thanks for reading about my trackchasing,
Randy Lewis
World's #1 Trackchaser
Peoria Old Timers Racing Club (P.O.R.C.) Hall of Fame Member
Florida sayings: Parallel parking
What it usually means: Carefully maneuvering your car into a street parking space.
What it means in Florida: LOL, this is a thing that exists?
QUICK FACTS
LIFETIME TRACKCHASER COMPARISONS 
The three most important trackchasing comparisons to me are:
Total lifetime tracks seen
Total "trackchasing countries" seen
Lifetime National Geographic Diversity results
Total Lifetime Tracks
There are no trackchasers currently within 600 tracks of my lifetime total. Don't blame me.
Randy Lewis, San Clemente, California – 2,393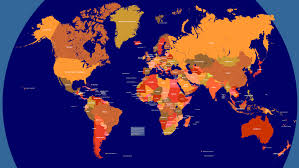 Total Trackchasing Countries
There are no trackchasers currently within 20 countries of my lifetime total.
Randy Lewis, San Clemente, California – 77
Current lifetime National Geographic Diversity results
Randy Lewis, San Clemente, California – 4.37
That's all folks! Official end of the RLR – Randy Lewis Racing Trackchaser Report
Click on the link below to see the video production from the racing action today.
Click on the link below for a photo album from today's trackchasing day.  You can view the album slide by slide or click on the "slide show" icon for a self-guided tour of today's trackchasing adventure.
My photo album direct from the 7th Annual Inverness Grand Prix