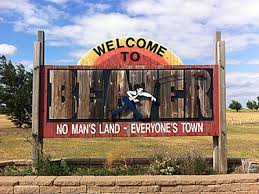 Greetings from Beaver, Oklahoma
From the travels and adventures of the 
"World's #1 Trackchaser"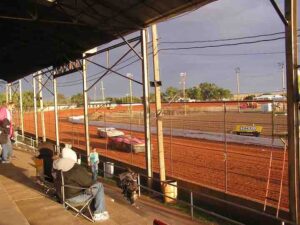 Git-R-Done Raceway – Dirt Oval
Lifetime Track #1,504
The EventPhotos
Reprinted with permission from my October 3, 2009 Trackchaser Report
DAYS 2+3 – "ONE OF MY LAST MULTI TRACK WEEKENDS OF THE YEAR." TRACKCHASING TOUR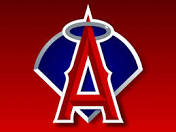 CONGRATULATIONS ANGELS!  
I would like to offer my congratulations to the Los Angeles Angels of Anaheim. As you know, the Angels play the role of "trackchasing obstacle" in the Lewis household. In order to keep me in sunny SoCal, we share season baseball tickets to the Angels games with a few other people. Our share of the 81-game season amounts to 12 games. When it comes to playoff tickets we share our two seats the best way we can.
The Angels had the second best regular season record of any team in Major League Baseball. In order to become world champions they must advance through a three-tiered playoff system. I am hoping to attend at least one of these playoff games. These are/were my options:
American League Divisional Series 
Angels vs. Boston Red Sox – (best 3 of 5). I had tickets to game five of this series. Unfortunately, sort of, the Angels finished off the BoSox in just three games. 
American League Championship Series 
Angels vs. New York Yankees – (best 4 of 7). I had tickets to the fourth Angels home game of this series. That would have been game #7. Maybe there will be a game #7 in this series but it won't be in California. The Yankees beat the Minnesota Twins to reach the championship series. Since the Yankees had the best record in baseball, if the series goes seven games, game #7 will be in New York. The only way game #7 of this series would have been in Anaheim is if the Twins had advanced. They didn't. Therefore I don't have any tickets to this series.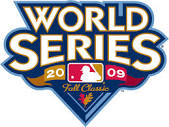 World Series 
I'm down to my last strike. I have two tickets (face value: $175 each) to game #1 of the World Series assuming the Angels are IN the series. Since the American League beat the National League in the All-Star game the World Series opens in the American League city. 
The Bottom Line 
I have missed out on getting to see an Angels home game in both the Division and Championship series. My only hope is the World Series now. I'm rooting for the Angels. If they make it, I will be seeing a World Series in my fourth different ballpark and none of the first three were in SoCal. Go Angels!
GREETINGS FROM BEAVER, OKLAHOMA
TODAY'S HEADLINES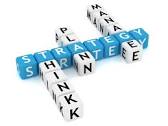 You wouldn't believe how much "trackchasing strategy" is involved to stay on top of the hobby. It's just about a full-time job.…………..details in "The Objective".
I am no longer a trackchasing Neanderthal……………….more in "The Trip".
Given a little time and a computer search, I never know what local attraction I will be seeing.…………..details in "Trackchasing Tourist Attraction".
THINGS YOU MIGHT HAVE NOTICED HAD YOU BEEN PAYING MORE ATTENTION IN SCHOOL
THE BEST READERS IN RACING TAKE TIME TO CONTRIBUTE
In my last Trackchaser Report I complained about another short track show beginning after the scheduled starting time. This is what I wrote: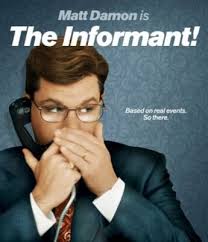 "Carol and I went to the movies last night.  We saw "The Informant".  We go to the movies frequently.  The movie was scheduled to begin at 7:20 p.m.  What time to you think it really started?  You guessed it, 7:20 p.m."
Of course my readers from all over the country had a comment about this although it didn't seem to relate to short track auto racing's inefficiency. Here is what they had to say:
Reader #1
"What did you think of it? Did it get better? I walked out after 40 minutes, and only the 4th time I've ever walked out on a movie. It looks like they tried to make a serious movie and botched it, so they added the stream of thought narration to TRY to turn it into a comedy. Two thumbs, 8 fingers and 10 toes down on that movie."
Reader #2
"Gee – when I go to the movies around here, 7:20 is when the first of many previews and a few commercials starts.  Arriving 10 minutes, or even 15, late is "on time"
THE OBJECTIVE, THE TRIP, THE PEOPLE…AND A WHOLE LOT MORE
The Objective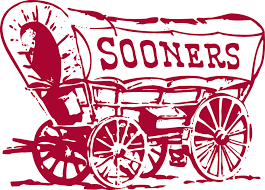 It's rare when I can trackchase in the same state for two consecutive nights.
I had trackchased in Oklahoma last night (Friday) so it seemed like a good logistical idea to stay in the Sooner state. I had several Saturday night Oklahoma choices. Whenever all things are equal I will choose the track that races least often. What do I mean by that?
This is where trackchasing strategy comes into play.
The Git-R-Done Raceway in Beaver, Oklahoma races about twice a month. This season they had 13 racing dates on their 2009 schedule. Another track I considered attending was the West Siloam Speedway in Siloam Springs, Oklahoma. This track races every Saturday night. They also have special events during holiday weekends, etc. Their schedule shows they planned to race 33 times in 2009.
Each of these tracks involved about the same amount of driving time. Admission prices would be comparable. The weather forecast was similar for both tracks. It didn't really matter to me which track I went too.
However, if I went to the West Siloam Speedway I would be removing about 33 possible racing dates from my 2010 schedule. If I went to the Git-R-Done Raceway I would remove only 13 racing dates from next year's schedule. You see, this is just another aspect of trackchasing strategy. I believe I use such strategies much more than any other trackchaser. This is why I can still see 100 tracks or more in a year even after I have already seen more than 1,500 lifetime tracks.
I have approximately 1,000 tracks in the U.S. and Canada remaining to be seen. About 200 of those tracks race regularly or about 20-30 times a year. A large number, probably more than 500, of these 1,000 tracks race only one time each year. These are tracks at the country fairs all over the country. I would much rather, from a future race dates perspective, see a track that races just one a year than a track that might race 30 times each year.
Think about it like this…..if those 200 regularly scheduled tracks race 30 times each year, that's 6,000 potential race dates for the future. If the 500 once a year tracks do race just one time a year, that's only 500 potential future race dates. I will have a lot more options for trackchasing in the future if I see more tracks now that race less often. See what I'm talking about?
The Trip
I am no longer a trackchasing Neanderthal.
There was one great thing about this "in Friday, out Sunday" trackchasing trip. I would be able to stay in the same hotel room for two consecutive nights. I don't get to do that very often. Of course, Priceline.com got me a great deal on a hotel. I must have been a "trackchasing Neanderthal" to have ever trackchased without the aid of Priceline!
Not only is staying in the same place for two straight nights easier on my body, it allows me to add more "Trackchasing Tourist Attractions" to my resume. You won't want to miss what I was able to see in Oklahoma City on Saturday afternoon. I had not done any pre-planning but a quick electronic trip to www.tripadvisors.com assured an entertaining day.
My eating habits have been upgraded. 
I, sadly, often eat in drive-thrus and fast food restaurants. Normally, I have a long way to go and a short time to get there. Yes, I'm in a hurry. However, except for breakfast I never eat in the fast food burger restaurants that dot most corners of our nation. Again, I must have been a "trackchasing Neanderthal" to have visited so many of those places in the past. Thank you WeightWatchers for setting me free.
However, I am still swayed by the "unique and the unusual". Since I didn't have to fly anywhere today, I could have a nice breakfast somewhere in Oklahoma City. When given the choice I will select an independent restaurant over a chain restaurant any day. Where's the adventure in eating every meal at a McDonalds or Denny's?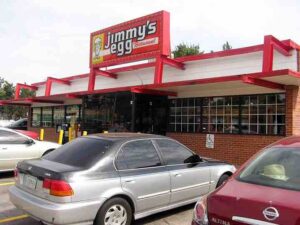 Again, my electronic research asked where "Oklahoma City's best breakfast" would be. I was soon being introduced to "Jimmy's Egg". Yes, Jimmy's Egg (http://www.jimmysegg.com/). They've been serving breakfast and lunch since 1980. They open at 6 a.m. and close at 2 p.m.
I read the reviews and couldn't resist going to the original location of Jimmy's Egg. Yes, that's right Jimmy's Egg has been so successful they are now a CHAIN restaurant of sorts. They have about 15 locations in Oak City, Tulsa and Wichita. The original location in on May Street in OKC. That's where I went.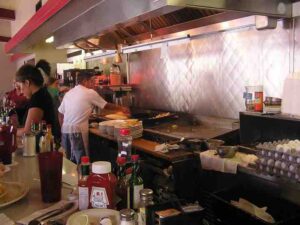 Here is a sample of one five-star review:
You can not get a better breakfast in Oklahoma than Jimmy's Egg. For the price you get more food then you could possibly stomach for breakfast and lunch combined. The service is excellent and the food FANTASTIC. For those of you who are stuffy and snotty, this is not the place for you. The atmosphere is relaxed, casual, and just plain homey! Go eat at the Renissance if you need to feel important and leave hungry.
For those who want an great value with an even better taste…go to JIMMY's.
I wasn't sure I wanted to get "more food than I could possibly stomach" but was willing to give it a try. Since I don't consider myself "stuffy and snotty" (who would?) Jimmy's Egg sounded like the place for me. However, if you are a "neat freak" you need to relax and lower your expectations so you can enjoy your breakfast at Jimmys'.
I sat at the counter. I was wearing an "Oregon Ducks" t-shirt so folks thought they knew I wasn't from "around here". Not a problem. My server still called me "sweetie" and "sugar" as if I were an "Okie".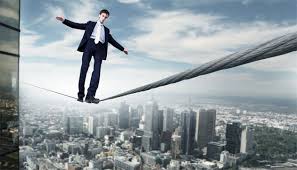 I risk my well-being taking photos for your enjoyment. 
It's somewhat difficult to take photos in a place like this. The folks are down home and local and don't exactly "take to" a stranger taking flash photos of them eating breakfast. This doesn't bother me in the least. I have a strong clientele that enjoys "seeing" what I write about. Until somebody in one of these little places takes me out back to "splain things" I will continue to risk life and limb getting those photos for your viewing pleasure.
I passed on such menu favorites at the "biscuit debris" that included "two homemade buttermilk biscuits with country creamy gravy, grilled sausage and ham, topped with melted cheddar cheese and served with hash browns or home fries." Maybe they should change the name to "heart attack waiting to happen".
I chose the sweet potato pancakes that according to the menu were "certified" by the American Heart Association and carry the Heart Healthy Seal. Since they appeared to be so "good for you", I ordered the "tall" stack.
These sweet potato pancakes were as good as the best pancakes I have ever had (and I've had my share). I can't wait to go back to Jimmy's Egg to have them again. However, I suspect the American Heart Association did not hand out their "Heart Healthy Seal" on a day like today when nearly a full stick of butter was applied to the top of these warm cakes. Nevertheless, I went with the "Jimmy's Egg" breakfast syrup and just enough butter to make those sweet potato pancakes run down my throat with only the aid of multiple Diet Cokes.
Jimmy's Egg earns a RANLAY Racing Money Back Guarantee. You'll love it if you're not too stuffy or snotty or too particular about a AAA rating for cleanliness.
My server did take some time to sit down next to me at the counter while she polished the silverware. She was wearing a deep red "Oklahoma" sports shirt. People in Oklahoma and Arkansas seem to be the proudest of their state of anywhere I visit. Texas probably comes in near the top as well. The server seemed to have lots of thoughts about Oklahoma football and was quite the fan.
The People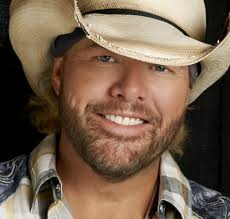 There are a lot of Toby Keiths in Oklahoma.
The people I've observed in Oklahoma are country folks. Country singer Toby Keith is from Oklahoma. People in Oklahoma remind me a lot of him. In some ways, they seem a bit on the quiet side. It seems they like to stay within their own groups and as mentioned have a tremendous amount of state pride.
TRACKCHASING TOURIST ATTRACTION
I very much enjoy the racing when I go on trackchasing trips. However, I am not the type of person who would feel the trip was complete if I simply left home, went to the race and came back home.
I do a good deal of traveling. I want to do my best to see the local area when I come for a visit. There are usually unusual attractions that one area is noted for more than any other locale. I want to see those places. I want to touch them and feel them. When I leave an area, I want to have memories of these special places that I call Trackchasing Tourist Attractions. I will remember those experiences long after the checkered flag has fallen on whatever race I have seen that day.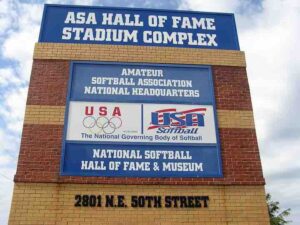 National Softball Hall of Fame – Oklahoma City, Oklahoma
I had not planned to be here this afternoon.
I discovered the National Softball Hall of Fame on Saturday morning when I did a Google "things to do" search. I have a solid background in softball. As a kid, I played ball in the summer nearly every night until it got dark. Back in my day, there were no lighted fields as there are today. Our best power hitter was a smaller guy. His name was Gary Richrath. Gary would later go on to become the lead guitarist for REO Speedwagon.
In college, I was the slow pitch pitcher for our Delta Sigma Pi fraternity team. My "brothers" still complain about my slow base running speeds. I remind them that in the American League pitchers don't even have to run the bases.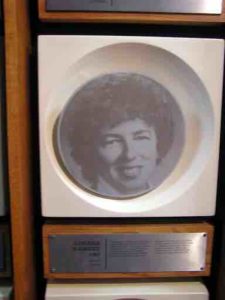 I was also a huge fan, growing up in East Peoria, Illinois, of the Pekin Lettes. During my high school years, the Lettes average more than 5,000 fans per game.   This was a fast pitch woman's softball team that played other squads all over the Midwest. I was anxious to see if any of the Lettes were enshrined in today's National Softball Hall of Fame. I was most pleased to find that two were including the Lettes famous pitcher Lorene Ramsay (http://en.wikipedia.org/wiki/Lorene_Ramsey) as well as Marlys Taber.
By the way when I was doing research on the Pekin Lettes for this story I discovered a racing connection. The website developer and ballpark announcer for the Lettes is none other than Scott Shults. Scott is the track announcer at the Peoria Speedway, my all-time favorite track out of the 1,504 that I have seen. I've had some wonderful at the track interviews with Scott.
The Hall of Fame building and display was not as good as I might have expected. However, there were a few special surprises. Normally, they charge a $6 admission price. Today they let everyone in for free. I also discovered that the UCLA women had dominated the "College World Series" since it began in 1982, winning the championship some eleven times. Finally, as I was leaving I found a large supply of clearance sport shirts in several large boxes. I was just about ready to buy an Oklahoma jersey to commemorate my visit when I stumbled across a huge box of UCLA replica jerseys.
As most of you know, each one of our three children graduated from UCLA. We have just about every UCLA shirt ever made but I didn't have a "team softball" shirt. Now, I do. The box must have contained more than 50 shirts. Unfortunately, (except for me!) all of the shirts were either men's XL or women's XL. The shirt was of exceptional quality. It carried a sticker price of $69. However, in Oklahoma UCLA stuff must not be valued very much. The discount price was ten bucks!! What a steal.
From there I went over to the softball stadium to watch a local slow-pitch tournament. What I liked most about being a slow-pitch softball pitcher was seeing how high of an arch I could make and still get the ball to drop down over the plate for a strike. Today's game surprised me in many ways.
First, they play the game with ten players on defense. Five of these players (instead of four) play the infield. When home runs are hit the player who hit the home run does not have too (get too?) run around the bases. As soon as the ball clears the fence, the player returns to the bench. I guess it's a time saving move?
Finally, the "softball" is fluorescent yellow. What I found surprising is the softball is as hard as a hardball used in the major leagues. The catcher doesn't wear any gear whatsoever. At the same time, the pitcher wears a football helmet with a full-face mask. I would too! A highlight for me was getting a softball that had been hit over the left field fence. It now brightly adorns my bookshelf at home. Visiting the National Softball Hall of Fame brought back my memories of playing the game and following the Pekin Lettes. I was very pleased with this visit.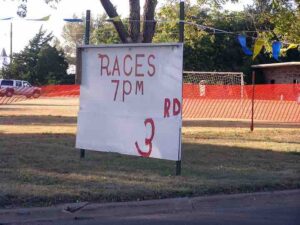 RACE REVIEW
GIT-R-DONE RACEWAY, BEAVER, OKLAHOMA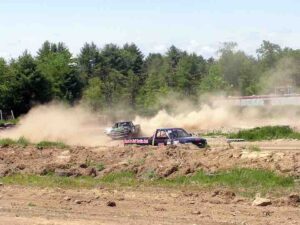 This was my second Git-R-Done Raceway of 2009.   
Back on June 6 of this year, Carol and I visited the Git-"Er"-Done Raceway in Skowhegan, Maine. Today's track was similarly named, Git-R-Done Raceway and was located in Beaver, Oklahoma. I don't think the two operations are related.  As you can see the track in Main was a dust pit.  That was no the case with the racing tonight.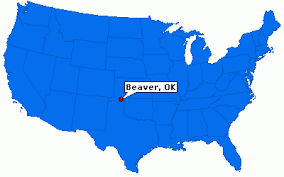 Beaver is located in the panhandle of Oklahoma. It's not really close to anything. Maybe that is why none of the top ten Oklahoma trackchasers and probably all the trackchasers have ever been here. I was glad I had the time to drive more than 500 miles round-trip from Oklahoma City to visit. It means I won't have to do it again!
The seasons really standout as I go trackchasing.  
I don't know where you live but in the United States it's beginning to get cool nearly everywhere I go. One of the best things about my trackchasing is that I really get to see the change in seasons. Where I live it's "summer" nearly all year round. Maybe that's why I like traveling around so much.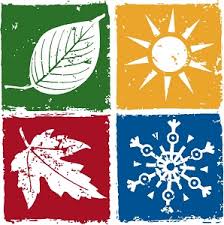 My year usually starts with ice racing in the northeast U.S. and Canada during January and February. Then I head to the southeast and watch the leaves come out on the trees as I slowly work my way north during March and April. Normally by May, it's beginning to be warm in most places. Then during the U.S. summer months I try to avoid the heavy heat and humidity that so many places face. By the end of September and through November, it's gets progressively cooler. There isn't much racing anywhere in North America in December. That's probably the slowest month of the year for trackchasing. Come January the entire seasonal process begins anew.
Tonight the temperature at race time was 64 degrees. That might sound O.K. except tonight the fans faced a 17 M.P.H. wind that blew directly into the grandstands. Racing was supposed to begin at 7 p.m. but was delayed a good bit as they made season long trophy presentations to the drivers on the front straight. 
Even four layers wasn't enough tonight.  
I strapped on four layers of clothing, paid my ten bucks to get into the grandstand and sat down to see what the Get-R-Done Raceway had to offer. The track's website doesn't offer much background on the track. It does show however that a mishandled website guestbook can attract the weirdoes and depraved.
The grandstand was a 1940s WPA (Works Progress Administration) project. The WPA 
was established in 1935 as part of the "New Deal". In reality, it was similar to some of the government bailout work being done today.
This effort created a covered grandstand with a unique concave roof. The poured concrete seating area looked like it had been redone since the original facility was build nearly 70 years ago. This entire structure was attached to a large Quonset hut type building that could be used for indoor racing if they were so inclined.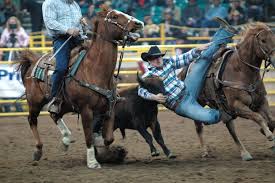 Rodeos are big in this area. The track's infield had the full rodeo setup. Fortunately, the rodeo fencing and pens did not obstruct the view of the dirt oval's backstretch as is common at many tracks. Since this track is out in the boonies, they race just twice a month. There were 200-300 people on hand to watch 25-30 cars race.
In this part of the country the racing clay is red. It's just as red as what I see in Georgia. The track carried a good degree of banking. Tonight we were a little light on competition. Several of the drivers who had finished in the season's top ten in points were absent tonight. The factory stocks ran two heats and the super stocks and modifieds had enough cars for just one heat.
The Oklahoma panhandle separates Kansas from Texas. There were several cars racing here from Kansas. The announcer was a local fellow who seemed to want to talk to his friends in the crowd more than he wanted to describe the racing action. Overall, the racing wasn't much and it wasn't made any better by the uncomfortable weather conditions.
STATE COMPARISONS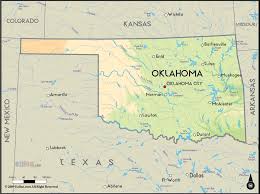 Oklahoma
This evening I saw my 21st lifetime track in the Sooner state. I have now seen twenty or more tracks in 24 different states. Ed Esser has a nice lead in Oklahoma with 29 tracks.
I have just seven tracks remaining to see in Oklahoma. Six of those tracks race on a regular basis. Overall, I've seen some very good racing here.
Coming Soon – RANLAY Racing Exclusive Features!
Trackchasing politics revealed….they're about ready to kill each other.
Who have been Randy's three toughest trackchasing competitors? (October, 2009)
Don't miss my financial "Return on Investment" review that I offer each year. (Coming in the first report at a track I see after October 11, 2009)
Should a "handicapping" system be used in trackchasing?
Thanks for reading about my trackchasing,
Randy Lewis
Alberta's #1 Trackchaser
The last thing I want to do is hurt you. But, it's still on the list.
TRAVEL DETAILS
AIRPLANE
Los Angeles, CA – Oklahoma City, OK – 1,167 miles
RENTAL CAR #1 
Will Rogers World Airport – trip begins
Meeker, OK – 58.8 miles
Beaver, OK – 367 miles
Will Rogers World Airport – 593 miles – trip ends 
AIRPLANE
Oklahoma City, OK – Los Angeles, CA –1,167 miles
Total Air miles – 2,334 (2 flights) 
Total auto and air miles traveled on this trip – 2,927 miles
TRACK ADMSSION PRICES:
Brill Motor Speedway – $7 (senior rate, regular admission $10)
Get-R-Done Raceway – $10 (no senior discount available)
Total racetrack admissions for the trip – $17
COMPARISONS
LIFETIME NATIONAL GEOGRAPHIC DIVERSITY UPDATE
Randy Lewis – current score = 4.98 (tracks posted thru October 11)
2009 NGD point changes 
Connecticut -7
Iowa -1
Maine -10
Massachusetts -6
New Hampshire -11
North Dakota -1
Rhode Island -8
South Dakota -1
Texas +1
Vermont -8
Wisconsin -1
Net changes -53 
Gordon Killian – current score = 5.73 (tracks posted thru October 4)
2009 NGD point changes 
Connecticut +1
Georgia -6
Kansas +1
Kentucky +1
Minnesota -1
Nebraska -2
New Mexico -4
North Dakota -1
Ohio -1
Pennsylvania -1
Rhode Island -1
South Carolina +2
South Dakota +1
Net changes -11
LIFETIME TRACKCHASER COMPARISONS   
There are no trackchasers currently within 200 tracks of my lifetime total.
Randy Lewis, San Clemente, California – 1,504
Official end of Randy Lewis Racing Trackchaser Report
Click on the link below to see what today's trackchasing experience looked like: 
Get-R-Done Raceway….my trackchasing visit