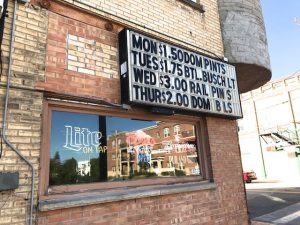 Greetings from Chilton, Wisconsin
.
.
From the travels and adventures of the 
"World's #1 Trackchaser"
.
.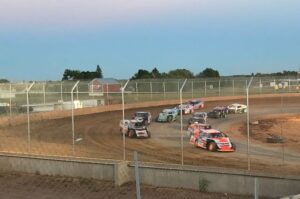 Gravity Park Speedway
Dirt oval
 Lifetime Track #2,444
The EventVideo PlusPhotos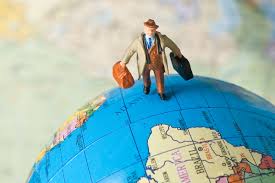 THE EVENT
I am a "trackchaser". So, what the heck is that? I get that question from racing and non-racing people all the time. Here's my best answer.
I'm a racing fan. I love to travel. I love to analyze opportunities to get the most out of everything while saving time and money.
Trackchasing fills the need for all of the above. The racing part of my trackchasing has me trying to see wheel to wheel auto racing at as many different racetracks as I can all over the world. So far that is going pretty well. I've seen racing at more than 2,400 tracks in 80 countries. As a matter of fact, I've seen racing at more tracks than anyone else in the world.
Equally important to me are the things I get to see and experience over the "long and dusty trackchasing trail". I called these adventures "Trackchasing Tourist Attractions". You won't want to miss my "Trackchasing Tourist Attractions" page or my "Sports Spectating Resume" page on my website at www.randylewis.org.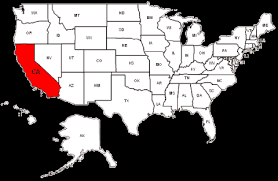 I live in southern California. Most of the racetracks in the U.S. are located well over 1,000 miles from where I live. As a matter of fact, my average trip covers 5,000 miles and more. I take 35-40 of those trips each season. In any given year I will travel well over 200,000 miles, rent more than 50 cars, and stay in more than 150 hotel rooms.
I get the chance to meet people all over the world. With trips to 80 countries and counting just getting the chance to experience so many other cultures, spend times in their homes and meet their friends is a huge reward for being in this hobby. I am indebted to several of these folks for their help and friendship.
It's takes a good deal of planning to do the above and not spend my entire retirement portfolio. I enjoy the challenge, the travel and every other aspect of "trackchasing".
Today's adventure was one more of the 2,000 trips that have taken me up, down and around the long and dusty trackchasing trail. If you would like to see where I've been and experience those adventures here's the link: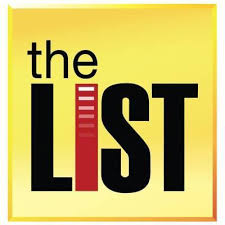 If you've got a question, comment or whatever please leave it at the bottom of this report.  It's very easy to do.  Or you can visit me on Facebook.  Thanks!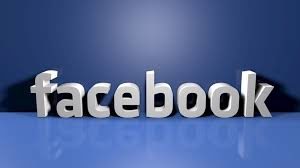 FOREWORD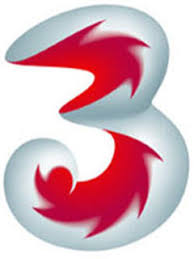 Friday, June 1, 2018.
This trip was going to be extra special. This would be the first of Carol's three big 2018 trackchasing trips. She had signed contracts for each these trips and was eagerly anticipating their arrival. Well, the first trip had arrived!
So why would this particular trackchasing adventure be so unique? There were several reasons. First, sometime during the weekend she would be seeing her 600th lifetime track. How many people in the world have seen racing at that many tracks? The answer: not very many.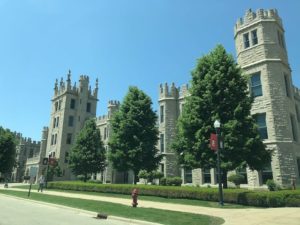 We would also be heading back to our college hometown. I'm talking about Dekalb, Illinois. This is where Carol and I first met all the way back in 1968. That's a half a century ago. Can you imagine? I've put up with her for that long.
As you may or may not remember we are both from Illinois. We would be visiting several of our relatives and friends from our days back in the Illini state. Yes, the Land of Lincoln. Traveling in Illinois, but not trackchasing in Illinois would be extra fun.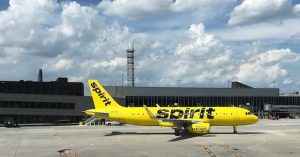 We would fly from Los Angeles to Chicago on Spirit Airlines. Spirit is a discount airline. What does "discount" mean?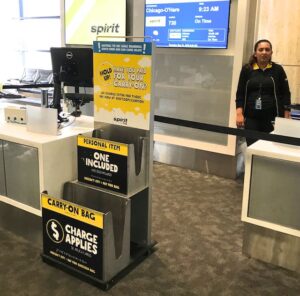 It means that if you actually want to get a discount you have to be as frugal as you possibly can. Spirit Airlines offers extra low "bare" fares. However, on top of that they will charge you $10 if you don't print your boarding pass out before you leave on the trip. They charge you if you want a special seat on the plane, they charge you for all refreshments including water and soda once you're on the plane. They charge for carry-on baggage if it's larger than 18" x 14" x 8". Of course they charge for checked baggage.
We're gonna be gone on this trip for nearly a week. We would absolutely need to check one bag. Thirty bucks please.
When it was all said and done we paid $236 per person, which included one 40-pound checked bag each way. It was nearly an Abbot and Costello routine as Trackchasing's First Mother and I went about trying to fit all of our stuff into one bag that weighed only 40 pounds. By the way, the bag itself weighed ten pounds when it was empty!
When we landed in the Chicago O'Hare airport we needed a really good rental car. We're going to do be driving about 1,800 miles on this trip in the space of six days. The National Rental Car staff at O'Hare have always been very good to me.
Right now rental car companies seem to have more SUVs than they do sedans. I enjoy having an SUV at home. However, driving 1,800 miles in one of them with the corresponding low gas mileage is not an attractive financial idea.
I looked around the rental car lot a bit. The best I could find was a Nissan Maxima. The Maxima is a pretty nice car but not all that roomy inside. I asked the manager if he could scrounge up a Chrysler 300 for me. He could! In less than five minutes he was delivering a shiny black limo looking like Chrysler 300. It would be just perfect for our drive. As a matter fact, Carol would be helping out with some of the driving. That's always very much appreciated.
We will be staying with my sister Becky and brother-in-law Bob at their home in Illinois. They're in the midst of moving from one house to another. Life for them is a little chaotic at this time. Maybe we could calm their life situation.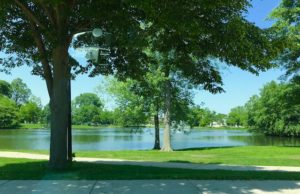 We had some time to take a short driving tour around Northern Illinois University's campus in Dekalb, Illinois. Carol and I are both graduates of NIU. Yes, this is the same "NIU" as we watched play Florida State in the Orange Bowl a few years ago. FSU is on Northern's schedule in 2018 for a rematch. The campus never looked more beautiful.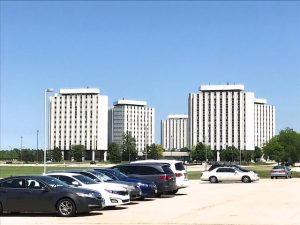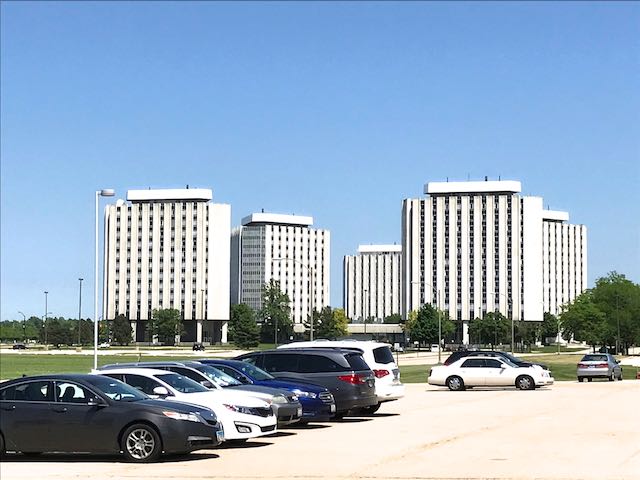 It was a gorgeous late spring day. The campus had never looked better. The high-rise dormitories where Trackchasing's First Mother and I first fell for each other, (I think it was love at first sight for her), are now in their 51styear of operation. During the first few weeks of my freshman year the dorms were not quite finished yet. We moved in anyway. I remember we studied by candlelight because we didn't have electricity. I know it sounds like an Abe Lincoln story but it's true.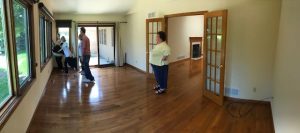 We also had a chance to tour the new home that our kinfolk had purchased. It was fun talking to the 72-year-old realtor and hearing about how real estate transactions are done in the Midwest. We couldn't believe how low the prices are here relative to what things sell for in California. A 2000 square-foot house in Illinois costs about what a single car garage does in California!
I lived in the Midwest for the first 20+ years of my life. I can make comments about the Midwest and their lifestyle with some degree of expertise. We all know that Midwesterners are not known for their appetite for spices or exotic foods. There I said it. I can't take it back.
Mexican cuisine used to be difficult to find in the Midwest. Not anymore. Mexican restaurants and Hispanic grocery stores seem to be everywhere nowadays.
I get back to see my sister and brother-in-law at least once a year if not more often. During one of the visits I was able to educate them on the use of Yelp. Yelp is a user recommendation app. It gives the user great feedback on the experience others of had with whatever you might be shopping for, most notably restaurant dining.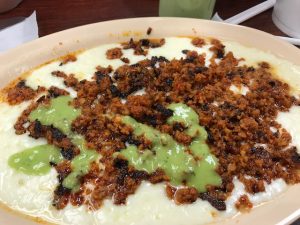 Today we ended up having lunch at a place called the Flamingo. The Flamingo is located in Dekalb, Illinois. It's in a bank building! The first language of every one of their employees is Spanish.
By the way a Mexican restaurant isn't really authentic unless the restaurant's TV is tuned to a soap opera being broadcast in Spanish. I know that some folks think they like Mexican food after visiting a Taco Bell. Nope. When Spanish is not the first language of virtually every employee in the restaurant it's not a Mexican restaurant.
Following our late lunch it was going to be a three hour and 15-minute drive from Northern Illinois up to Chilton, Wisconsin. Chilton is the new home of the Gravity Park Speedway. Gravity Park opened up late last year when nearby tracks in Oshkosh in Manitowoc, Wisconsin closed. There aren't very many new dirt oval tracks being opened in the country.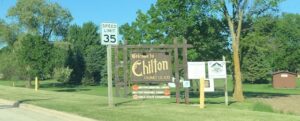 This would not be my first trackchasing trip to the small town of Chilton, Wisconsin. Back in May 2006 I was in Chilton to see the racing at the Calumet County Speedway. They were running "Grand National Stocks". Calumet County was lifetime track #1,037. That visit was more than 1,400 tracks ago!
Today was a beautiful clear day. There wasn't much traffic driving up through southern Wisconsin. We would have just enough time to stop for a local supper. Do you know what Wisconsin eateries are famous for on Fridays? It's the fish fry! Virtually every little town has a tavern or two or more and several of them offer fish fries on Friday nights.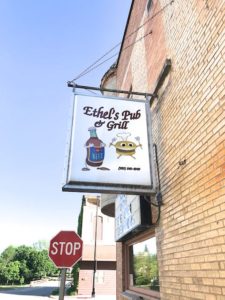 Again we used Yelp to decide which restaurant would be the very best. Unfortunately from what we could tell Chilton wasn't offering any fish frys tonight. That put Ethel's Pub and Grill at the top of the list. Ethel's was only five or ten minutes for the racetrack. It would be a good choice.
When we walked into Ethel's Pub and Grill we entered through the bar area. This portion of the establishment was a traditional Wisconsin tavern. It almost seemed as if the local patrons all looked up and said at the same time, "These folks don't look like they're from around here". Maybe it was just our imagination. If that's what they thought what they thought they were right.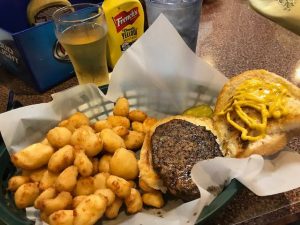 Midwestern restaurants are a little bit heavy on the "fried" side. Carol is a healthy eater. She had her eyes on the broccoli. I could see her take a mental step back when she asked about the broccoli. The server told her it was deep-fried with cheese stuffed in the middle of it. Nevertheless, she was committed by now. Carol placed her order, although I could tell it pained her. Who goes into a Wisconsin tavern serving pub food and orders broccoli? I'm just saying.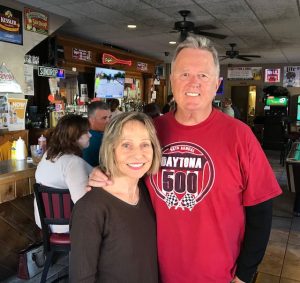 The rest of us signed on for pizza burgers, onion rings and cheese curds. We knew how to eat in Wisconsin taverns. It was all a lovely and a fantastic local experience.
THE RACING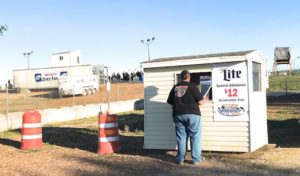 Gravity Park Speedway – Chilton, Wisconsin
Racing was scheduled to begin at 7 p.m. We had reached Chilton, Wisconsin an hour early. Following dinner we pulled into the track parking lot just as the national anthem was being played promptly at 7 p.m.
Gravity Park is also home to a motocross track. It's called Gravity Park USA. Tonight they were racing motorcycles and quads on that part of the property. We were here for the stock car racing. General admission seats were $12 each with no senior pricing. Wouldn't you know it. We had four seniors in our group tonight.
It was going to get chilly tonight in Chilton. By 9 o'clock the temperature was expected to be 55° with a 10-mile an hour wind. That equated to a 45° wind chill temperature on the first day of June.
The wind was blowing strongly. It blew all night from turns three and four towards turns one and two. In order to keep us out of most of the dirt and dust we sat down in the first row of the bleaches near turn four. That kept us clean. Although it was cold and it was windy it really wasn't dusty at all for us.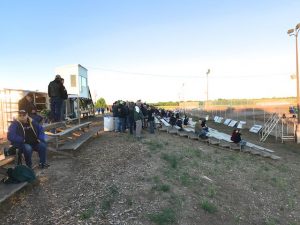 By the way, our FIRST row seating was on the same level as the TOP row of the grandstand along the front straight. That was sort of weird. There was a decent crowd on hand especially on a cold night.
Carol might dispute my cleanliness statement and did. But then she prefers to live in a sterile, white glove atmosphere, which is unlikely to be found at dirt tracks anywhere in the world. Nevertheless in my heart of hearts I knew that I had done the very best I could for her even though her skepticism was notable.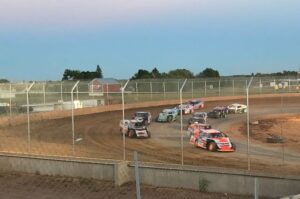 I don't get a chance to see that much stock car racing on small dirt ovals anymore. My recent trackchasing dossier seems to include figure 8 races, UTV races in the woods and other novelty racing activity. Whenever I get a chance to see stock cars race on a small dirt oval I cherish it.
I think everyone in the group was most pleased with Gravity Park. The track's management did so many things right. First, they started on time. Then when one race was finished the next field of cars was pulling out onto the track almost immediately. That doesn't seem like it's that hard to do but I would say most tracks can't accomplish that simple feat.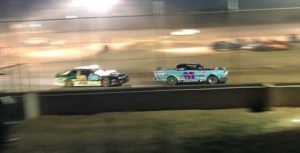 There were six classes of stock cars racing tonight. The numbers of cars in each division ranged from 8-15. Four of the divisions ran just one heat race and the others had two qualifying events. That made for eight heats. They were all completed in less than an hour. I loved seeing a '57 Chevy competing. Back in the day those WERE the cars. There was a short intermission of 20 minutes. Then the six feature races were all finished up by 9:30 p.m. Six classes of stock car racing wrapped up in 2 1/2 hours with the program starting on time doesn't happen very often but it happens at Gravity Park.
The concessions were a little unusual. They had two spots where you could buy food and drink. One was offering cod and shrimp dinners at $11.95 each. I told you Fridays were big on seafood in the Badger state!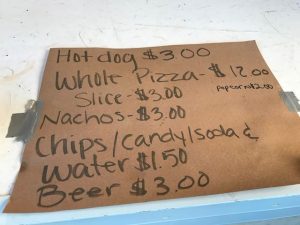 The other, more rustic concession stand, sold pizza, popcorn and drinks. Since we had just eaten before getting to the track we shared a bag of two-dollar popcorn in honor of Carol's 600th lifetime track.
The track has one of the best PA systems I've heard in a long time. The announcer was very professional, entertaining and enthusiastic as well. He even made mention of a visit to Gravity Park by the World's #1 Trackchaser. It never ceases to amaze me how local officials know about such visits.
The track's website said this was a 1/3-mile dirt oval. For the life of me, it looked much more like a quarter-mile track to me. There was all kinds of side-by-side racing for the lead as well as back in the pack. This is why a quarter-mile dirt oval track is my all-time favorite configuration and surface.
I don't often choose a seat to watch the races where the cars are coming right out of turn four. I prefer to be seated somewhere in the middle of the straightaway behind the starter. However, with a strong wind and our desire to avoid the dirt and dust the fourth turn was the best choice.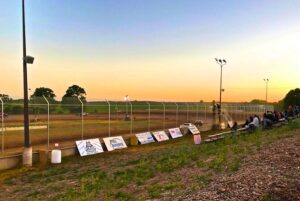 I strongly recommend that you take a look at the video I produced from tonight's racing. I think you're going to be impressed with the quality of the competition.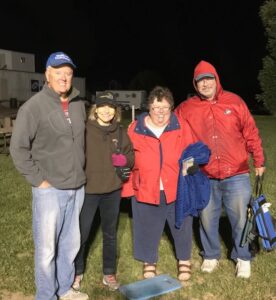 AFTER THE RACES
Following the races I did the driving to get us back to Northern Illinois. The drive time was a little bit more than three hours and 15 minutes. We were back home by 1:30 a.m.
We needed to be out the door tomorrow morning by 9 a.m. for an even longer drive down to Missouri. We were heading into very questionable weather. This is what we do. It's a little bit like the carnival. The carnival comes along, stays for a day or two and then heads on down the road.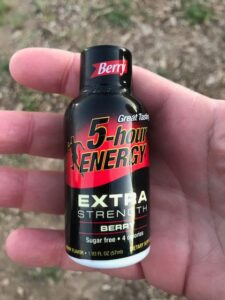 Good evening from Chilton, Wisconsin
Randy Lewis – 80 countries – 2,444 tracks.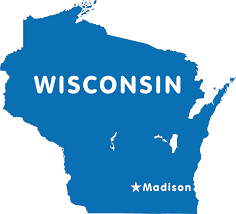 Wisconsin
The Badger state
This evening I saw racing at my 85th lifetime track in the Badger state, yes, the Badger state.  I hold the #4 trackchasing ranking in Wisconsin. Ed Esser is tops at 117 tracks in his home state.  I've seen 85 or more tracks in eight different states. Nobody can match that stat.
Thanks for reading about my trackchasing,
Randy Lewis
World's #1 Trackchaser
Peoria Old Timers Racing Club (P.O.R.C.) Hall of Fame Member
Wisconsin sayings:  13. A couple three. This is a phrase that means "a few."
QUICK FACTS
LIFETIME TRACKCHASER COMPARISONS 
The threemost important trackchasing comparisons to me are:
Total lifetime tracks seen
Total "trackchasing countries" seen
Lifetime National Geographic Diversity results
Total Lifetime Tracks
There are no trackchasers currently within 650 tracks of my lifetime total.  Don't blame me.
Randy Lewis, San Clemente, California – 2,444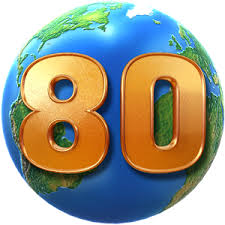 Total Trackchasing Countries
There are no trackchasers currently within 25 countries of my lifetime total. 
Randy Lewis, San Clemente, California – 80
Current lifetime National Geographic Diversity results
Randy Lewis, San Clemente, California – 4.14
That's all folks!  Official end of the RLR – Randy Lewis Racing Trackchaser Report
Click on the link below to see the video production from the racing action today.
Click on the link below for a photo album from today's trackchasing day.  You can view the album slide by slide or click on the "slide show" icon for a self-guided tour of today's trackchasing adventure.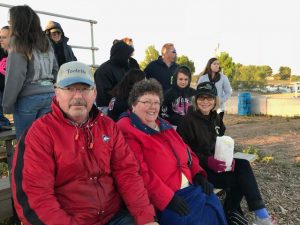 A family trip up to northern Wisconsin. It was all good!