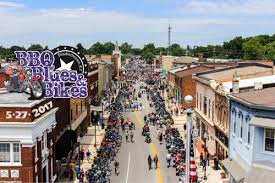 Greetings from Elizabethtown, Kentucky
.
.
From the travels and adventures of the 
"World's #1 Trackchaser"
.
.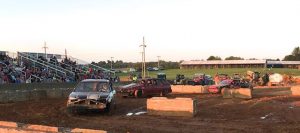 Hardin County Fairgrounds
Dirt oval
 Lifetime Track #2,461
The EventVideo PlusPhotos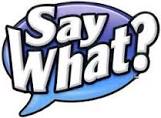 THE EVENT
I am a "trackchaser". So, what the heck is that? I get that question from racing and non-racing people all the time. This is a difficult question to answer. Why? Because after I do my best to respond people still say, "I've never heard of such a thing"!
Here's my best explanation.
Trackchasing is a three-pronged hobby. I'm a racing fan. I love to travel. I love to analyze opportunities to get the most out of everything while saving time and money.
Trackchasing fills the need for all of the above. The racing part of my trackchasing has me trying to see wheel to wheel auto racing at as many different racetracks as I can all over the world. Yes, all over the world. So far things are going pretty well. I've seen racing at nearly 2,500 tracks in 80 countries. As a matter of fact, I've seen racing at more tracks than anyone else in the world.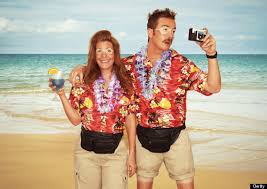 Equally important to me are the things I get to see and experience over the "long and dusty trackchasing trail". I call these adventures "Trackchasing Tourist Attractions". You won't want to miss my "Trackchasing Tourist Attractions" page. Here's the link:  Trackchasing Tourist Attractions or my "Sports Spectating Resume" page, Sports Spectating Resume on my website at www.randylewis.org.
I live in southern California. Most of the racetracks in the U.S. are located well over 1,000 miles from where I live. As a matter of fact, my average trip covers 5,000 miles and more. I take 35-40 of those trips each season. In any given year I will travel well over 200,000 miles, rent more than 50 cars, and stay in more than 150 hotel rooms.
I get the chance to meet people all over the world. With trips to 80 countries and counting just getting the chance to experience so many other cultures, spend times in their homes and meet their friends is a huge reward for being in this hobby. I am indebted to several of these folks for their help and friendship.
It's takes a good deal of planning to do the above and not spend my entire retirement portfolio. I enjoy the challenge, the travel and every other aspect of "trackchasing". In reality, my trackchasing hobby is a lot like being with the carnival. I breeze into town, stay a little while and then head on down the road.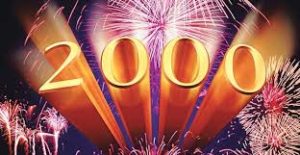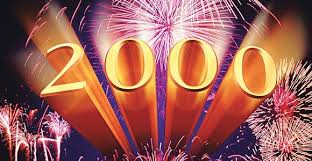 Today's adventure was one more of the 2,000 trips that have taken me up, down and around the proverbial long and dusty trackchasing trail.  If you would like to see where I've been and experience those adventures here's the link:
If you've got a question, comment or whatever please leave it at the bottom of this report.  It's very easy to do.  Or you can visit me on Facebook.  Thanks!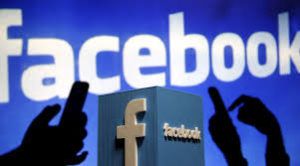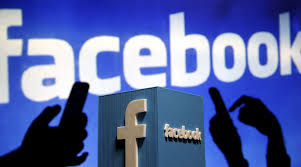 FOREWORD
Sunday, July 8, 2018.
I just spent the last 10 days at home over the Fourth of July holiday. We had houseguests, as many as 10, for most of the days that I was home. It was great seeing our kids JJ, Kristy and Jim and their kids and their friends. We all had a great time.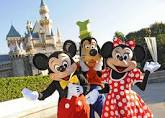 But you can only go to Disneyland, Knotts Berry Farm, Chinatown and the like so much. All good things must come to an end. Now everyone has returned to their homes in California and Texas. Where does that leave Carol and me?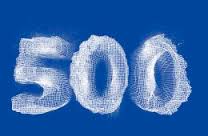 It's July 8, 2018. The nation's county fair summer season has begun. I've been to more than 500 county and state fairs. Most of those visits were to see an auto race. County fair auto races for the most part happen only one day each year at each location. If you snooze you lose.
Tonight, I headed up to LAX. The objective was to get from California to anywhere in and around the Midwest. That gave me a pretty broad geographical area for landing purposes. If I could do that I could make the rest of the trip happen with rental cars only if I had to. I just needed to get on that one flight.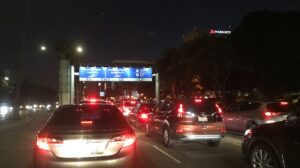 The Los Angeles International Airport is 65 miles from our home in San Clemente. Last night I made all of the highway driving portion of that trip at just a little bit above the speed limit. However, when I took the exit off the freeway, the last mile to a mile and a half took more than 30 minutes! Everyone was heading back home from their Fourth of July holiday in California on a Sunday night. Lots of people had to get back and go to work on Monday.
The flight availability to the Midwest did not look good. However, this is the way I looked at it. What the heck did I have to lose? I am retired. I didn't really HAVE to be anywhere. If I made the flight fine. If not I will come up with something else. I didn't have anything to lose.
I made a flight. We departed Los Angeles at 11 p.m. and landed four hours later in Nashville, Tennessee. I'm thinking maybe a lot of people were stuck in traffic and missed their flight. I think there were about 20 empty seats on the plane. I got an entire row of three seats all to myself!

Monday, July 9, 2018
Rental car management was going to be key to the success of this trip. I would begin my Midwest/South odyssey with a one-day rental in Nashville. Then I would be shooting for a one-day one-way rental for my next car. That would be followed by a three-day rental, a one-day rental and finally with another one-day rental. I would have five rental car contracts. It was somewhat likely that I would have only three cars with those five contracts. Yep. Trackchasing requires a good deal of logistical planning.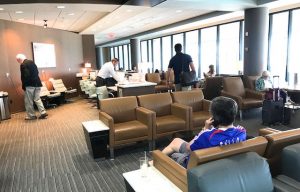 Even though I landed at 5 a.m. I didn't want to pick up my rental car just yet. If I did that I would have to drop the car before 5 a.m. on my return day. That being the case I hung out at the American Airlines Admirals Club for four hours.
I had a little breakfast and I got a little shut eye and I did a little computer work. I watched all of the business people who work for a living criticizing their bosses and talking behind the backs of their colleagues. Yep, I'm glad I don't work for the man anymore.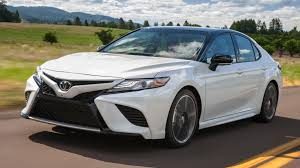 A little while later I slipped out and picked up a National Car Rental Racing Toyota Camry. National must have ordered a lot of Camrys. That's probably been my most frequent model of car to rent in the last six months or so. The Camry is a good car and gets fantastic mileage.
Before I left the Admirals Club I reserved a hotel using Priceline.com. I don't know if you vacation the way I do. I probably won't know where I am staying for the coming evening until noon or later on most days. I might not even know what state I will be sleeping in that night by mid-afternoon. That's just the way I do it. It works for me but it might not work for you.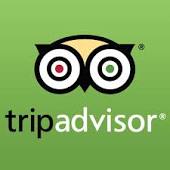 I had two Trackchasing Tourist Attractions, both located in Nashville, that I wanted to check out today. The first was the number 15 TripAdvisor recommendation, the Lane Motor Museum. I was also planning to go to the Johnny Cash Museum, TripAdvisor things to do #25, located in downtown Nashville.
Do you remember the last time you went to the movies? If you're like me sometimes the movie that you most anticipate seeing doesn't quite live up to your expectations. Then there's the flick that you're not really expecting much from and it turns out to be really good. That's sort of what happened with my Trackchasing Tourist Attractions today.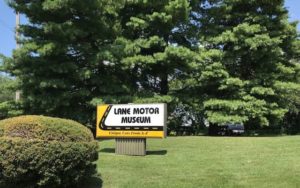 The Lane Motor Museum was fantastic!
Wikipedia tell me this about the museum, "The museum was established in October 2002 by Jeff and Susan Lane, beginning with his personal collection of 70 vehicles in Nashville's former American Bread Company (1951-1994). The collection currently includes art, memorabilia and over 500 vehicles, with 150 cars displayed on any given day. The museum features European cars of unusual design, propeller-driven vehicles, microcars, three-wheeled cars, amphibious vehicles, alternative fuel vehicles, military vehicles, competition cars, one-off vehicles, prototypes — and 23 Tatras."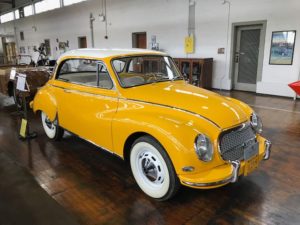 A senior admission ticket price was only eight bucks. That was an absolute steal. I tried to take a photograph of virtually every car and most motorcycles and bicycles in the entire museum. I also took a picture of the sign that described what make and model car that I was seeing. Often times I included photos of the interior as well. I think you're really going to be impressed with this museum. I'll have the photo album in the special section of my website for "Halls of Fame/Museums". You'll find that tab on my website www.randylewis.orgat Halls of Fame/Museums.
Want to see the Lane Motor Museum right now? No problem. Just click on the link below. Remember, no touching! Wait! Nobody told me you couldn't sit in the cars.
The Lane Motor Museum in Nashville, Tennessee. I love this place!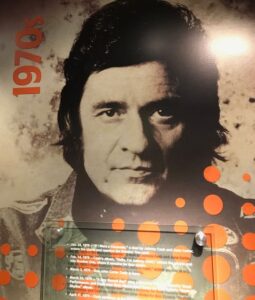 The Johnny Cash museum was only a 10-minute drive from the car museum. Because it was located in the middle of downtown Nashville parking was at a premium. I found some street parking. I saved a little bit of money over the exorbitant fees the local parking lots were charging.
I really liked Johnny Cash. Because I live in California we do not get a heavy dose of country music. I never did see Johnny Cash perform live. Nevertheless, the movie "Walk the Line" was one of my all-time favorites.
My paid downtown parking was only good for two hours. I didn't know if that would give me enough time to properly see the Johnny Cash museum or not. The senior price for the museum was only a dollar off and cost me $18.95. That seemed a little hefty.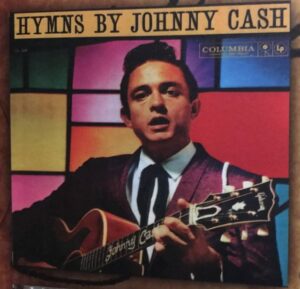 The museum was small and it was crowded. The halls were somewhat narrow. The walls were jampacked with photos and posters of events where Johnny had performed. They had all of his gold and platinum records displayed nicely on the wall.
Johnny Cash died back in 2003. It doesn't seem that long ago. He and his second wife June Carter had lived in a very special house in Nashville for 40 years. The Bee Gees Barry Gibb would end up buying the Cash home. It was a big place at 14,000 ft.². During the Gibb renovation the house caught fire and burned to the ground!
I spent about an hour and a half in the Johnny Cash museum. That was probably enough time to see everything. Maybe I'll take Carol back there in the future. Nashville looks like a fantastic town for a three-day weekend. Carol loved Branson. I think she would like Nashville even though she doesn't think of herself as a country and western music fan.
Would you like to take a peek inside the Johnny Cash Museum? I thought you would. These photos all came from inside the place. They had lots of video and music to add to the experience. Check it out.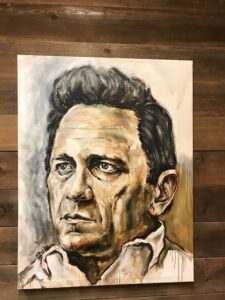 Straight from Nashville….it's the Johnny Cash Museum
Next I needed to check into my Priceline.com acquired hotel for the evening. I was staying at the Guess House Inn and Suites in Nashville. I saved 43% over their best online price. That was a good deal. However, much the hotel was undergoing a renovation so it didn't look all that great. Nevertheless, it was more than comfortable and offered a reasonable price. By the way it had a most unusual and beautiful mural on the headboard wall. Don't you think so?
I had time for one 15-minute nap before I headed north for the two-hour drive up to the Hardin County Fairgrounds in Elizabethtown, Kentucky. I was headed to a Top Dog Promotions event. They specialize in demolition derby but circle track is what brings me to their shows. Circle track is what the trackchasing rules rewards.
THE RACING
Hardin County Fairgrounds – Elizabethtown, Kentucky
I had been talking to the Top Dog Promotions owner and promoter, John Peck. He and I are friends. I've seen nearly 10 of his shows. During the past week John has been keeping me posted about whether or not this week's events would attract any circle cars.
The promoter never knows for sure how many competitors are going to show up. They might be expecting twenty and get forty. They might be expecting twenty and get seven. The auto promotion game is a tough one.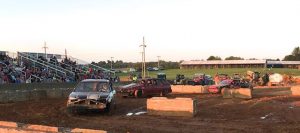 Tonight they had three circle track four-cylinder junk cars show up. That's only one above the minimum that allows me to count the racing action at a track. I've probably missed a handful of shows where one or less racing competitors showed up. However I've probably had twenty or thirty events where only two or three cars made up the countable event.
It was a hot and humid evening at the Hardin County Fairgrounds. When I checked my WeatherUnderground weather app it told me the temperature was 89 with a feels like temperature of 93°. There was lots of sun, no shade and the humidity made it feel even hotter.
I paid my $10 admission to the fair. There was no additional charge to sit in the grandstands and watch tonight's demolition derby. There wasn't an additional charge to get into the pit area.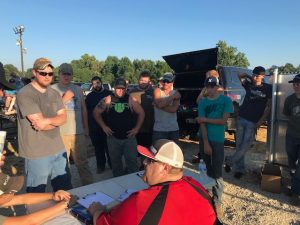 I was in time for the driver's meetings. Yes I said meetings as in "plural". John Peck does something that I've never seen any other race promoter do. He has a special brief driver's meeting for all of the drivers in their own individual class. I've never seen that before but it looks like it works pretty well.
The meeting with the three circle track drivers barely drew a quorum. Tonight the circle track racers would compete in two feature events. The first one started all three competitors. By the time the second circle track feature took to the track only two competitors were still running.

The oval "track" was small. It fit inside tonight's demo ring. The racers ran around two huge concrete blocks. The blocks were probably only 25 to 30 yards apart. Each of the circle track races went for 10 laps. Considering the situation and the small car count the race was actually very good amongst the top two racers.
Nine lawn mower competitors came to the fair to compete tonight. Top Dog Promotions was having a lawn mower demolition derby. They actually had two of them. These guys had some high-powered motors and they left a mark when they made impact.
After a power wheels event, two lawn mower demolition derbies and two circle track feature races they brought out a 10-car demolition derby. This demo was for small cars. They put on a good show. I can't share with you what John told the drivers during their demolition derby pre-race meeting. Sorry, I just can't do it.
During the evening I had a few bottles of water at a dollar apiece. That was more than reasonable. I also went with a pretty good-sized order of tater tots for three bucks drenched in what they called hot barbecue sauce that I didn't find to be all that hot.
The announcer told the crowd about the fair's homemade ice cream. I went in search of that. Alas, I came upon the girls 4-H club selling ice cream. It wasn't homemade ice cream but the lady told me it was for a good cause and also good ice cream. She was exactly right.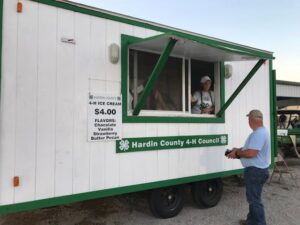 Later on I found the people that were selling homemade ice cream. I bought a serving from each of these ice cream competitors in the flavor of butter pecan. Which was better? I would love to say the homemade ice cream was better but the 4-H girls won by a mile.
AFTER THE RACES
There was a little bit of a challenge with time zones tonight. I left Nashville in the Central time zone. When the races were over I would return to Nashville still in the Central time zone of course. However, tonight's Kentucky racing was held in the Eastern daylight time zone. That meant I lost an hour going over to the track but got it back on my return to Nashville. Tomorrow I would lose that hour one more time and not get it back until Friday.
OK, I can't tell you that seeing three 4-cylinder junk cars race around such a small dirt track was the most entertaining auto racing that I've ever seen. However, there were lots of positives to tonight's outing. It's very rare that I get a chance to see racing on a non-holiday Monday night.
I have seen racing at several locations where they have only one countable race all year. The Hardin County Fairgrounds falls into that category. I have more United States based tracks where I am the only trackchaser to have visited that location than any other trackchaser by a wide margin. The Hardin County Fairgrounds is on that list now.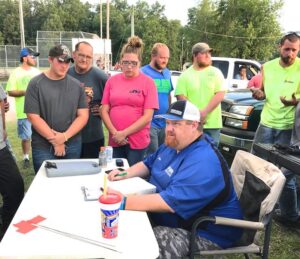 Finally, I've got to thank Top Dog Promotions owner John Peck. He's done his best to keep me posted about circle track racing with their group. I would love for him to tell me before each track visit exactly how many circle track racers will show up. Unfortunately even John doesn't have that information but he does the best he can which I very much appreciate.
The drive home was for the most part uneventful. The National Car Rental Racing Toyota Camry has the special driver safety radar to alert me when I'm changing lanes without a turn signal or drifting out of my lane. It literally jerks the wheel out of my hand if I attempt to change lanes into the path of another car. The first time I did that it scared the bejesus out of me. I'm getting used to it now. I'm using my turn signal more than I ever have!
Good night for Elizabethtown, Kentucky.
Randy Lewis – 80 countries – 2,461 tracks.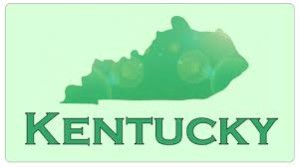 Kentucky
The Bluegrass state
This evening I saw racing at my 49th lifetime track in the Bluegrass state, yes, the Bluegrass state.  I hold the #1 trackchasing ranking in Kentucky.  I've seen 49 or more tracks in 13 different states. I'm a little surprised that Kentucky ranks at my 13thmost popular trackchasing state. I don't think of myself as having trackchased that much down here.
Thanks for reading about my trackchasing,
Randy Lewis
World's #1 Trackchaser
Peoria Old Timers Racing Club (P.O.R.C.) Hall of Fame Member
Kentucky sayings:  What in tarnation? AKA What in the hell.
QUICK FACTS
LIFETIME TRACKCHASER COMPARISONS 
The threemost important trackchasing comparisons to me are:
Total lifetime tracks seen
Total "trackchasing countries" seen
Lifetime National Geographic Diversity results
Total Lifetime Tracks
There are no trackchasers currently within 655 tracks of my lifetime total.  Don't blame me.
Randy Lewis, San Clemente, California – 2,461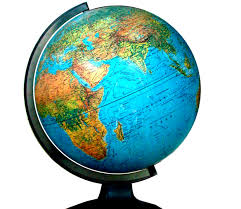 Total Trackchasing Countries
There are no trackchasers currently within 25 countries of my lifetime total. 
Randy Lewis, San Clemente, California – 80
Current lifetime National Geographic Diversity results
Randy Lewis, San Clemente, California – 4.14
That's all folks!  Official end of the RLR – Randy Lewis Racing Trackchaser Report
Click on the link below to see the video production from the racing action today.
Click on the link below for a photo album from today's trackchasing day.  You can view the album slide by slide or click on the "slide show" icon for a self-guided tour of today's trackchasing adventure.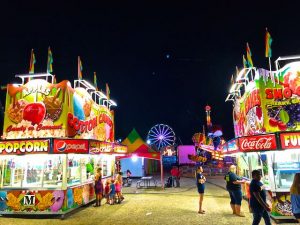 It's hot. It's Kentucky. It's county fair time
.
.
The Lane Motor Museum in Nashville, Tennessee. I love this place!
.
.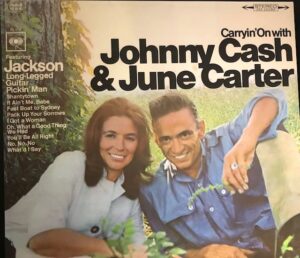 Straight from Nashville….it's the Johnny Cash Museum