Greetings from Lake Havasu City, Arizona
From the travels and adventures of the 
"World's #1 Trackchaser"
Havasu 95 Speedway – Lifetime Track #1,913
HighlightsThe DetailsAttractionsRace ReviewVideosPhotosQuick Facts

Not your father's Taurus……………more in "The Details".
Even I have to work…if you call this work……………more in "The Details".
I drive a lot and when I get tired of driving (which I almost never do) I drive some more……………more in "The Details".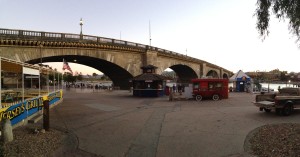 London Bridge – London, England….no wait! Lake Havasu City, Arizona……………more in "Attractions".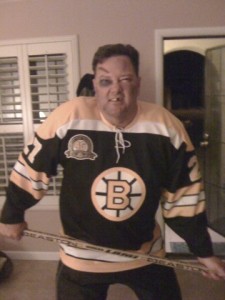 Thank you Mark………..details in "Race Review".
What was the problem with the weather? ………..details in "Race Review".
Displeased and pleased at the same time………..details in "Race Review".

Running around the desert.
I woke up this morning in Midvale, Utah. I went to bed in Barstow, California. This is what today looked like.
I was trying to max out my travel to the Far West on this trip. Last night was a race some 133 miles south of Salt Lake City. I had flown in there earlier in the day. Today I would fly from Salt Lake City to Las Vegas. I almost could have driven that distance. It's only 423 miles.
Not your father's Taurus.
In Las Vegas I rented a Ford Taurus. Today's Taurus is not your father's Ford Taurus. The Taurus I rented was HUGE. It looked as if it were on steroids. Back in the day I would buy my and other's company cars when it was time to turn them in. I could make a quick thousand bucks a piece by "flipping" them. That was working very well until the state of California told me I could only sell four cars a year without an auto dealer's license. By the way having a company car was just about the best business perk one could have. Maybe the reason I don't think our gas prices are too bad is that for well over 20 years I didn't pay a penny for gasoline.
Even I have to work…if you call this work.
Once in Las Vegas I had some personal business to take care of. Although I don't work I do invest my money with others and then watch THEM work. It's easier that way. I was early for my country club luncheon so I looked around Las Vegas for something to do.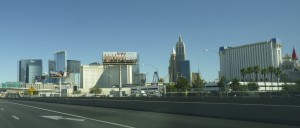 Not Vegas again.
You should know that I have been to Las Vegas a thousand times. O.K., maybe not a thousand it's more like eight hundred and fifty times. The truth is I really don't like Las Vegas much. It's too hot and it's too crowded by a factor of many. I used to work about one week per month in town so I know what I'm talking about.
TripAdvisor rocks.
Nevertheless, I did find something via TripAdvisor.com that would be an interesting way to spend an hour or so before lunch. If you like auto museums you'll enjoy taking a look at the pictures from this place. Check it out in the "Attractions" tab.
I drive a lot and when I get tired of driving (which I almost never do) I drive some more.
After lunch it was time to drive down to Lake Havasu City, Arizona. That would be a driving distance of 166 miles. Following the races I would drive back to Las Vegas to close out the contract on my rental car. Then I would re-rent the same car. Then I would drive another 164 miles to Barstow, California before I could go to bed for the evening. In "Race Review" I will tell you why it was so important to see a race in Arizona. I will agree that it was a crazy day of traveling but then many of them are.
TRACKCHASING TOURIST ATTRACTION
I very much enjoy the racing when I go on trackchasing trips. However, I am not the type of person who would feel the trip was complete if I simply left home, went to the race and came back home.
I do a good deal of traveling. I want to do my best to see the local area when I come for a visit. There are usually unusual attractions that one area is noted for more than any other locale. I want to see those places. I want to touch them and feel them. When I leave an area, I want to have memories of these special places that I call Trackchasing Tourist Attractions. I will remember those experiences long after the checkered flag has fallen on whatever race I have seen that day.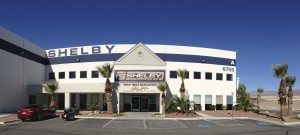 Shelby Museum – Las Vegas, Nevada
Worth a stop in you're in the area.
The Shelby Museum is located at the world headquarters of the Shelby American corporation in Las Vegas, Nevada. It's right across the street from the Las Vegas Motor Speedway.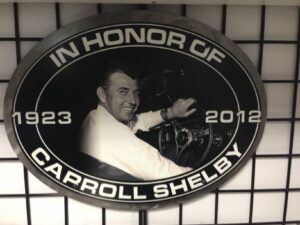 I was in luck. Today was Saturday. They do tours once a day, Monday-Saturday at 10:30 a.m. The tours are just 45 minutes long. Their schedule fit perfectly with what I had to do in Las Vegas businesswise and with tonight's trackchasing visit to Arizona.
What's the mission?
I've been to many automobile museums. This one was on the smaller side. However, my mission when on the trackchasing road is to "see stuff". I see more tracks than anybody else and I certainly take the time to see more Trackchasing Tourist Attractions" than anyone else. I will likely remember more from my visit to the Shelby Museum than the racetrack that would follow.

Here's what Wikipedia had to say about Carroll Shelby and his operation. Don't miss the pictures!
"Shelby American was founded by Carroll Shelby in 1962 to build and market high performance parts and modified cars for individuals. The company was based at Santa Fe Springs California (1962), Venice, California (1962–1967), Ionia, Michigan (1967–1968), Whittier, California (1986–1998) and Las Vegas, Nevada (since 1998). Some of the automobiles produced by Shelby American were the Ford Mustang-based Shelby GT350 and Shelby GT500. Shelby American also installed the engines of US-market examples of the legendary AC Cobra which was an AC Ace with a Ford V8.
The company was also highly involved with racing, with Shelby cars winning many races and the first title for an American constructor at the World Sportscar Championship in 1965. From 1965 to 1967, Shelby American also provided support to Ford for their successful campaign to win the 1966 24 Hours of Le Mans as historically the first American constructor ever with the mid-engined Ford GT 40's. With Shelby Daytona, Shelby became one of only three American constructors (along with Ford and Chevrolet) to win a title on the international scene at the FIA World Championships.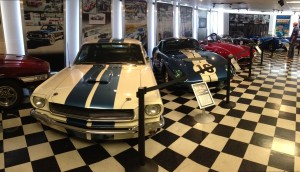 Shelby American moved in 1998 to Nevada becoming the first automobile manufacturer in Nevada and began production. The line included:
427 S/C Cobras
CSX1000-series Unknown-origin chassis and Aluminum Bodies (of modern production)
CSX4000-series Various Manufacturers, Fiberglass and Aluminum bodywork available
CSX6000-series Continuation of the CSX4000 Series
CSX7000-series 289 FIA Cobra Roadster
CSX8000-series 289 Street Car
CSX9000-series Cobra "Daytona" Coupe, Released in 2009.
In 2003, the company name was changed to "Carroll Shelby International, Inc." from "Shelby American" and it was taken public. Shelby Automobiles was also created as a subsidiary and manufacturing arm of the new company.
On December 15, 2009, Carroll Shelby International announced in a press release that Shelby Automobiles was being renamed to "Shelby American" in celebration of the 45th anniversary of 427 Cobra and GT350.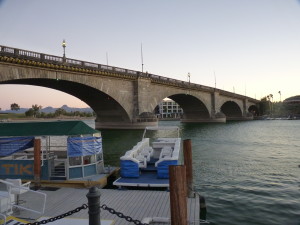 London Bridge – London, England….no wait! Lake Havasu City, Arizona
Did you know?
Did you know the "London Bridge" is located in Lake Havasu City, Arizona? Most people seem to think the London Bridge is in England. I guess this is kind of like Americans selling the famous Pebble Beach Golf Course in Northern California to the Japanese. At least they didn't move the golf course to Japan.
I have several fantastic looking panoramic pictures of the London Bridge in Lake Havasu City. I'll give you some of the background on how the bridge got here as reported by Wikipedia.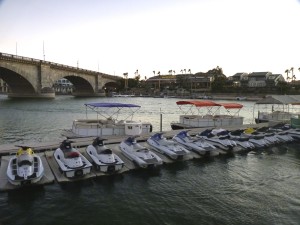 "London Bridge is a bridge in Lake Havasu City, Arizona, United States. It is a relocated 1831 bridge that formerly spanned the River Thames in London, England, until it was dismantled in 1967. The Arizona bridge is a reinforced concrete structure clad in the original masonry of the 1830s bridge, which was bought by Robert P. McCulloch from the City of London. McCulloch had exterior granite blocks from the original bridge numbered and transported to America to construct the present bridge in Lake Havasu City, a planned community he established in 1964 on the shore of Lake Havasu. The bridge was completed in 1971 (along with a canal), and links an island in the Colorado River with the main part of Lake Havasu City.
The 1831 London Bridge was the last project of engineer John Rennie and completed by his son, John Rennie the Younger.[3] By 1962, the bridge was not sound enough to support the increased load of modern traffic, and was sold by the City of London.
The purchaser, Robert McCulloch, the chairman of McCulloch Oil Corporation, was the founder of Lake Havasu City, his retirement real estate development on the east shore of Lake Havasu, a large reservoir on the Colorado River. McCulloch purchased the bridge to serve as a tourist attraction to Lake Havasu, which at that time was far from the usual tourist track. The idea was successful, bringing interested tourists and retirement home buyers to the area.
Originally, the deserted Lake Havasu vacant land was given to the state of Arizona by the U.S. federal government. The federal property was an abandoned landing strip for the military. McCulloch made a deal with the state government and received the property for free with a promise to develop the land. The problem was that the real estate agents could not bring in prospective buyers, because the land was far from centers of population and had a very hot, arid climate. McCulloch's real estate agent, Robert Plumer, learned that the London Bridge was for sale and convinced McCulloch to buy it and bring it to the area to attract potential land buyers. The initial response from McCulloch was, "That's the craziest idea I have ever heard," but after consideration, he decided to go ahead with the purchase. Plumer then arranged with a cargo shipping company that was going to sail a newly built ship from Great Britain to the United States without any cargo. Plumer said they would pay for all operating costs of the sailing, which was far less than the going rate shipping costs. The bridge facing stones were disassembled and each was numbered. After the bridge was dismantled, it was transported to Merrivale Quarry where 15 to 20 cm (5.9 to 7.9 inches) was sliced off many of the original stones. The bridge arrived in pieces at the Port of Houston and then was transported overland to Lake Havasu City, where re-assembly began in 1968.
The original stone was used to clad a concrete structure, so that the bridge is no longer the original after which it is modeled. The reconstruction took slightly over three years and was completed in late 1971. The bridge was not reconstructed over a river, but rather it was rebuilt on land in a position between the main part of the city and Pittsburgh Point, at that time a peninsula jutting into Lake Havasu. Once completed, the Bridgewater Channel Canal was dredged under the bridge and flooded, separating Pittsburgh Point from the city, creating an island. The bridge thus now traverses a navigable shortcut between the Thompson Bay part of Lake Havasu south of Pittsburgh Point, and the remainder of Lake Havasu to the north.
After it was reconstructed, new prospective land buyers were interested in coming to see the London Bridge and take a tour of properties for sale. Land sales improved and McCulloch recouped all of his expenses for the purchase and shipping of the bridge. Since the cost of the land was nothing, the sale of the properties paid for the bridge and more. Recent years have seen a large amount of development in the area of the bridge to increase tourist interest. The original "English Village", a quaint English-style open-air mall with hedge maze and historical museum, has deteriorated, with sections leveled."
ONE CANNOT LIVE WELL OR SLEEP WELL IF ONE HAS NOT DINED WELL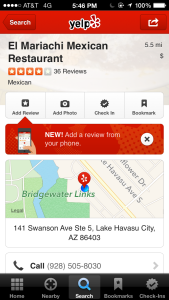 El Mariachi Mexican Restaurant – Lake Havasu City, Arizona
It's not difficult to get good Mexican food in Arizona. Yelp! came me this recommendation. The eatery had a 4-star racing from 36 reviews. You can't go wrong when that many people rate a place that highly. Following a tasty carnitas dinner I still had time for some very special touring. Check it out just above.

Havasu 95 Speedway – Lake Havasu City, Arizona
Thank you Mark.
I have my brother Mark to thank for my visiting the Havasu 95 Speedway. By the way I get a lot of help from folks all across the country who don't want to see the "Dreaded East Coast Trackchasers" attempt to dominate the hobby of trackchasing. Thank you folks.
Mark lives in the greater Phoenix area and keeps up with the Arizona trackchasing scene. For some unknown reason I thought I had already been to this track. In point of fact I had not.
It took some convincing for me to come to this conclusion. Tracks often change their names. Heck, they often change the city location even when the track didn't move! Nobody wants to go back to a track a second time when they think they are seeing the track for the first time. I've done that a time or two and probably will in the future. I hate that!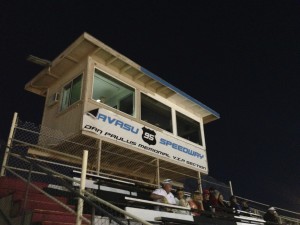 Nevertheless, a trip to the Havasu 95 Speedway would be a NEW visit and I was hankering to get on down the road to see what they had to show me. However, I was early. That meant I would have some time for touring of Lake Havasu City. You just won't believe what they have there to show tourists! I found a good place to eat as well. That's all talked about behind the "Attractions" tab.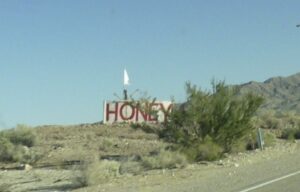 This scenery might be the most unique in the country.
The drive down to this part of the country from Las Vegas was desolate and it was beautiful. They do "desert landscaping" down this way. I was surprised to learn that Lake Havasu City was only formed in 1964. That's just "last week" compared to most other cities and towns in America.
I got out to the track at 5 p.m. just to confirm I could find the place and that they were racing. I did and they were. After dinner I was back at the track.
Tell me about the speedway.
The speedway is located in a recreational complex that includes a lighted baseball field, motocross track and more. I paid $10 U.S. for a general admission ticket some two dollars less than those who haven't had as many birthdays.
I was pleased to see they were going to start on time for their opening night. There would be no excuse, given good weather, why an asphalt track would not start at the scheduled time.
What was the problem with the weather?
Several people who spoke over the P.A. system expressed concern about the weather. It was 76 degree for gosh sakes. There was no rain in the area. However, there WAS wind. The wind blew at some 30-40 knots. With the desert dry air it made it feel as if it were 60 degrees or even cooler. Everyone had jackets and long pants on….but me. I was beginning to freeze my #$%#$ off and the racing hadn't even started.
I grabbed a seat in the turn one grandstand just in time to see all of the cars that would be racing tonight parked on the front stretch. I would later find out there were three classes of racers and about 25 cars in total. This wasn't a lot of competition but then Far Western located tracks rarely have good car counts.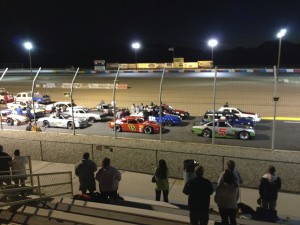 How can there ALWAYS be something new?
I always see or hear something at a track that I've never seen or heard before. Tonight was no different. Before the racing began two sponsors took over the microphone to tell the crowd a little bit about their business. This was definitely on the "commercial" side of things. However, if that's what it takes to make your sponsors happy and you need sponsors then on with it.
Intermission? Already?
The program began with each class racing a trophy dash. The factory stocks ran a couple of heat races. Then after 20 minutes of racing we were at intermission! I can't remember intermission coming any quicker at any other location I have visited.
The facility itself was spotless. The lighting was excellent. There was plenty of seating. I didn't check out the concession stand. The announcer was brand new but he did an incredible job. However he was interrupted by 2-3 other people constantly offering little tidbits that didn't add much to the information or entertainment value IMO.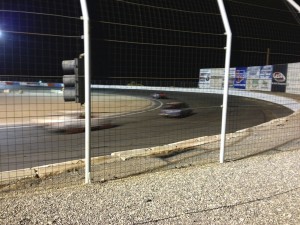 This quarter-mile asphalt oval is nearly flat. Nevertheless, the finishes of each race were very close. Several races had the winner finishing less than a car length ahead of second place. For whatever reason the cars seemed quieter than usual. Maybe that was the wind blowing the sound away from the main grandstand.
Displeased and pleased at the same time.
I wasn't all that pleased to have flown and driven this far for so little racing. However, I was more than pleased to be seeing my 30th different track in Arizona.
It will have to be Texas another time.
Later on that evening I had planned to fly to Houston for the IndyCar race the next day. However, the more I looked at the flight availability for a 12:40 a.m. departure out of Phoenix the worse the situation looked. I must admit that with just five hours sleep over the past two nights I was dragging a bit. The prospect of sleeping a third night on an airplane was not attractive.
I decided to bail on the Texas plan. I had a good back up….in Riverside, California. This would still require a more than two-hour drive back to Las Vegas to close out my rental car contract. Then I would re-rent the SAME car and drive it to Barstow, California. I would have preferred to have seen the race in Texas but this was the safe play. The benefit of this plan is that I would get home on Sunday and not Monday.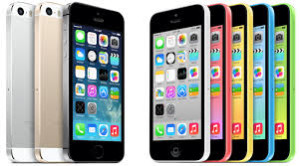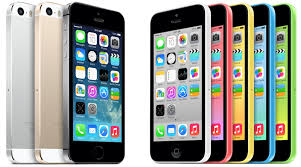 Tech….the only way to go.
Once again I benefited from my use of technology. I understand that not everyone reading this travels as much or the way I do. Nevertheless, you can never go wrong with having multiple options. Tech gives you those options. As I barreled down the desert highway on my way to Sin City I was making rental car and hotel reservations as fast as I could. Of course, my iPhone GPS system was directing me all the way. Of course there was texting and emailing to do. I needed to check the weather in Riverside for tomorrow. Then while zipping down the moonlit highway I grabbed some shuteye always with one eye opened. When I woke up the lights of the Las Vegas strip told me I was halfway there.
100….for the eighth time.
By the way tonight's racing at Havasu 95 Speedway marked my 100th new track of the year. That makes eight years with more than 100 tracks. That's a good deal of trackchasing when you consider that most of the world's top 10 trackchasers have NEVER seen 100 tracks in any given year.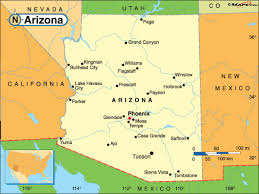 STATE COMPARISONS
Arizona
The Grand Canyon State
This evening I saw my 30th lifetime track in the Grand Canyon state, yes the Grand Canyon state. That was a pretty important "get" before the end of the 2013 season. You see there is a group called affectionately the "Racing Eckels". They're from Pennsylvania. Somehow they have managed to see 30 tracks in Arizona before I got to 30 tracks in Arizona. That didn't sit very well with me.
Messing with the plan?
Why? I have a goal to see more tracks in each of the thirteen Far Western states (x California) than anybody else. The "Racing Eckels" were messing with that plan. By seeing a race in Arizona tonight I can still lay claim to a share of the Arizona trackchasing leadership. All I can say to the "Racing Eckels" is that you had better be on your Arizona trackchasing game in the very near future. I will be putting a push on in Arizona to prevent such things as a Far West state leadership change from happening again anytime soon.
Thanks for reading about my trackchasing,
Randy Lewis
World's #1 Trackchaser
Peoria Old Timers Racing Club (P.O.R.C.) Hall of Fame Member
Arizona sayings: Any boredom you have will evaporate in the heat.
Havasu 95 Speedway – Lake Havasu City, Arizona
Shelby Museum – (Carroll Shelby) – Las Vegas, Nevada
QUICK FACTS
AIRPLANE
Los Angeles, CA (LAX) – Salt Lake City (SLC) – 589 miles
RENTAL CAR #1
Salt Lake City International Airport – trip begins
Delta, UT
Salt Lake City International Airport – trip ends – 282 miles
AIRPLANE
Salt Lake City (SLC) – Las Vegas, NV – 368 miles
RENTAL CAR #2
McCarran (Las Vegas) International Airport – trip begins
Lake Havasu City, AZ
TRACK ADMISSION PRICES:
Millard County Raceway – Complimentary admission
Havasu 95 Speedway – $8 ($2 senior discount savings)
LIFETIME TRACKCHASER COMPARISONS 
The three most important trackchasing comparisons to me are:
Total lifetime tracks seen
Total "trackchasing countries" seen
Lifetime National Geographic Diversity results
Total Lifetime Tracks
There are no trackchasers currently within 375 tracks of my lifetime total. Don't blame me.
1.  Randy Lewis, San Clemente, California – 1,913
Total Trackchasing Countries
There are no trackchasers currently within 10 countries of my lifetime total.
1.  Randy Lewis, San Clemente, California – 65
Current lifetime National Geographic Diversity results
1.  Randy Lewis, San Clemente, California – 5.10
That's all folks! Official end of the RLR – Randy Lewis Racing Trackchaser Report