Greetings from Gering, Nebraska
.
.
From the travels and adventures of the 
"World's #1 Trackchaser"
The EventVideo PlusPhotos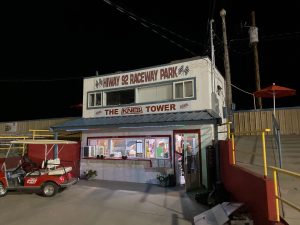 Highway 92 Raceway Park
Asphalt figure 8
 Lifetime Track #2,635
THE EVENT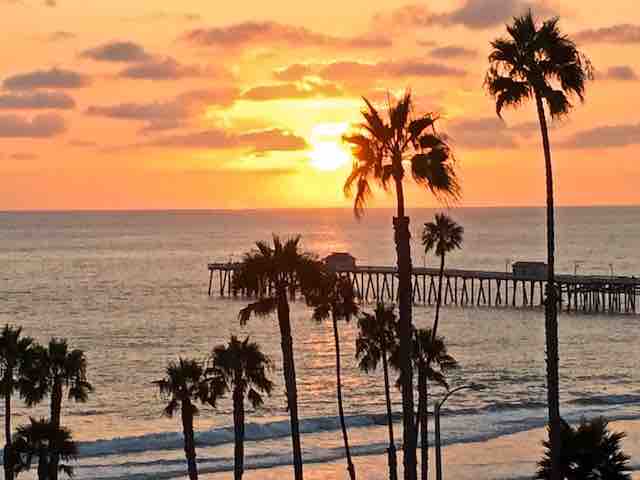 Editor's note: Carol and I live in a small geographical corner of the U.S. That means that pretty much all of our family lives a long way from us. With trackchasing that is less of a problem than you might think. Every year I visit 30-40 states. I'm normally coming near one relative or another all the time. The trip was an example of that. We would be trackchasing in Nebraska and visiting family in Wyoming. Come along with me and I'll tell you the story.
I AM A TRACKCHASER.
Are you new to the hobby of trackchasing? If so, let me give you just a little bit of background. Before I go any further I will tell you that a lot of people get pretty enthused about what I've been doing with trackchasing. I will offer this warning. If you try it yourself it could become addictive.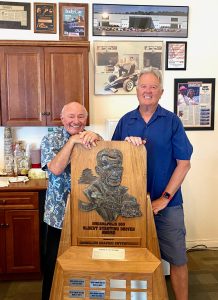 My name is Randy Lewis (above with IndyCar driver and owner Dick Simon). I hail from the sleepy little village by the sea, San Clemente, California. I am a "trackchaser". I trackchase. Have you ever in your life heard of "trackchasing"? I didn't think so. 
Trackchasing is a "collecting" hobby. Trackchasing is a "counting" hobby. It's really not all that much different than when you were a kid and you collected stamps or beer cans or bottle caps.
Trackchasing is all about visiting new auto racing tracks for the very first time. Believe it or not, trackchasing has "rules" as to what kind of racetrack and race car and race driver count toward a chaser's lifetime totals and which ones would not. In a nutshell, a trackchaser can count a track where adult drivers race cars or trucks at ovals, road courses and figure 8 tracks. That covers 98% of the rules.
In addition to the racing part of trackchasing for me, I really enjoy seeing the local sights and sounds of whatever area I am visiting. I called these "Trackchasing Tourist Attractions". If you go to my website at www.randylewis.org and click on the Trackchasing Tourist Attractions tab you'll see where I've been all over the world. Here's a link to that tab.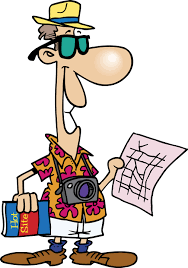 Trackchasing Tourist Attractions
I also really enjoy the logistical part of the hobby. I have been retired for nearly 20 years. During that time I have not earned a single dime of work income. That means I have to manage my money pretty closely enable in order to be able to do what I do.
Logistically I have to handle seven different categories of trackchasing expenses. Those expenses include airplanes, rental cars, hotels, airport parking, gasoline, food and race tickets. As an example, you can just imagine what traveling from Southern California out to the Midwest for four days of racing would cost.
In any given year I will travel well over 200,000 miles. I'll stay in hotels 150-200 nights a year, rent 50-75 rental cars every year and buy a full tank of fuel about 100 days a year just for trackchasing.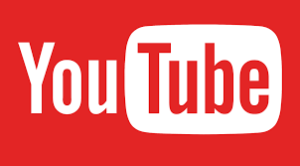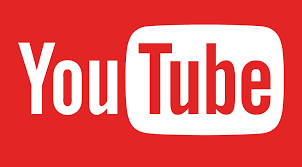 After each and every event that I attend I post a YouTube video, a SmugMug photo album and a very detailed Trackchaser Report about the experience. My stories are not just about what happened at the track but about my visit to the area and what exactly it took to make the trip happen. That's where the racing, the touring and the logistical challenges come from.
I told you that trackchasing is a "counting" hobby. Trackchasing is ultra-competitive as well. Lots of people don't recognize that when they are initially exposed to this hobby. Trackchasing has had all of the political drama, cheating, accusing people of cheating and other aspects of poor personal behavior that any other competitive activity might have. This is why I am NOT a member of any organized trackchasing group. The management of these groups has been so poor over the years these groups are not something I want to be associated with whatsoever.
As this is written I have seen racing in 85 different countries at more than 2,650 racetracks. During all this time I have never tried to benefit financially from my hobby. This is despite being interviewed by hundreds of track announcers, newspaper reporters and radio and TV outlets as well as doing a TV pilot. I'm a volunteer. I do this 100% for the fun of it.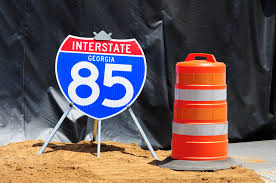 Because I have seen racing in 85 countries at this point I am considered the World's #1 Trackchaser. That's good enough for me. Now I encourage you to drop down a few spaces and read about today's trackchasing adventure. As you discover what went on at this track just think about the idea that I've done this more than 2,600 times. I don't mind admitting I am addicted to the hobby of trackchasing.
Yes, today's adventure was one more of the 2,000 trips that have taken me up, down and around the proverbial long and dusty trackchasing trail.  If you would like to see where I've been and experience those adventures here's the link: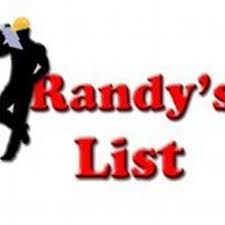 If you've got a question, comment or whatever please leave it at the bottom of this report.  It's very easy to do.  Or you can visit me on Facebook.  Thanks!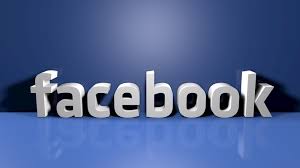 FOREWORD
Friday, August 7, 2020.
This was going to be a special trackchasing weekend. To begin with, Carol and I were headed to Nebraska by way of Colorado and Wyoming. The next day I would be heading to Wisconsin and then Kansas to finish off the weekend.
One of the best things about my trackchasing hobby is it allows me to see family and friends as I travel from one state to another or even from one country to another. That would be the case this weekend as well.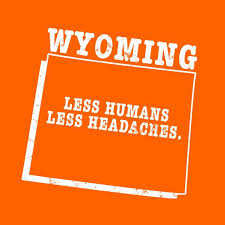 Carol and I would be returning to the state of Wyoming. Wyoming is where she was living during the summers when we met in college. Now our niece LeeAnn lives in eastern Wyoming. She and her husband James and their two children, Jack and Blair, live on a cattle ranch. That's pretty cool. We don't get to visit cattle ranches all that often!
To begin the trip Carol and I hopped on a jet airplane and flew over to Denver, Colorado. There we picked up just about the brightest orange Audi SUV I've ever seen. This would be an easy car to find in a parking lot!
We were headed up to Torrington, Wyoming just up the road from Denver about 190 miles. We just had to stop at the Southeast Wyoming Welcome Center located in Cheyenne along Interstate 25. This has to be one of the most modern and unusual welcome centers that I see anywhere in the country. Unfortunately, their museum was closed due to COVID-19.
Once we pulled into Torrington we were able to meet up with the Sedman family (LeeAnn, James, Jack and Blair) at the local Holiday Inn. Wikipedia gave me a few details about Torrington.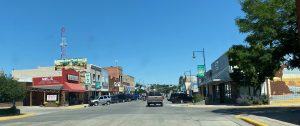 "Torrington is a city in, and the county seat of, Goshen County, Wyoming United States. The population was 6,501 at the 2010 census.
It is the home of Eastern Wyoming College and is the surrounding region's center of commercial activity. Within this primarily agricultural community, there are several fertilizer plants, a sugar beet factory, and numerous tourist facilities and retail businesses that serve the local and nearby rural populations."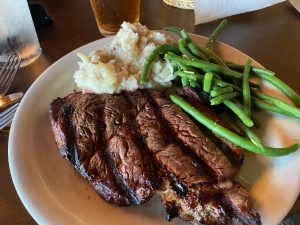 Being as we were in cattle country I had a hankering for a steak. That being the situation we were able to have a very special, "cowboy" dinner at the Bucking Horse Steakhouse and Lounge. LeeAnn, James, Jack and Blair recommended the place. The Bucking Horse is the best restaurant in town. It sits high up on a hill overlooking the town of Torrington. Our food was delicious and the company fantastic. Our opening night dinner certainly got us into the Wyoming scene quickly.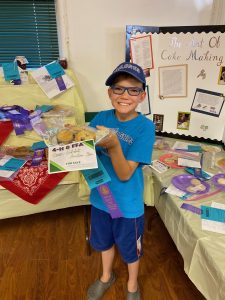 The Goshen County Fair in Torrington was going on during our visit. That was a lucky break. We spent Saturday morning touring the fair. It was pretty cool to see how many blue ribbons Jack won at the fair for his exhibits ranging all the way from muffins to planetary objects!
Then we got the grand tour of the area that very few city slickers get to experience. We rode all over getting a chance to see where LeeAnn teaches school as well as a tour of the Sedman cattle ranch from one corner to the other. James raises cattle and grows hay. It's just fun to talk to him about the economics of how all of that works.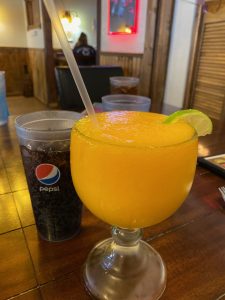 For lunch, we stopped in downtown Torrington at Garcia's Mexican restaurant and Cantina. To be honest with you I wouldn't think of Wyoming as being a hotspot for Mexican food. However, I've got to tell you that their mango margarita was absolutely the best margarita I've ever had in my life. The best!
Next on the touring agenda was a visit to a local cattle auction in Torrington. Have you ever been to a cattle auction? What fun. As we sat in some theater-style seats in a mini-amphitheater the cattle were paraded on center stage and the cowboys in the audience made subtle gestures to signal their interest in whatever animals were being offered. Don't miss the photos on this one. It was a special visit.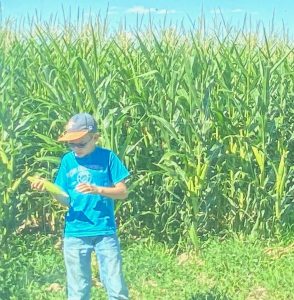 James is definitely a Wyoming cowboy. That made it even more fun to see how his son Jack, nine years old, was following his footsteps. Jack, even at that age can handle a UTV and drive a truck. At one point in time, we stopped at one of their cornfields. I asked Jack to get out and show us what an ear of corn looked like. He was out of the car in a flash and was shucking corn for us city folks to take a look at. The corn was not quite "ready" but it was just fun to see how comfortable this youngster was in his environment.
Next up we were off to the races so to speak. Carol and I had been to the Highway 92 Raceway Park in Gering, Nebraska back in 1999. Wow. That was 21 years ago. Back then the track was called the Oregon Trail Speedway. At the time seeing racing on their asphalt oval was only my 366th-lifetime track. If you're interested in what that experience was like click on the link below.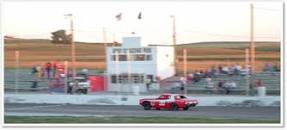 Tonight, following a quick informal dinner at Arby's, we arrived at the track before the racing was scheduled to begin. Tonight seeing racing at the Highway 92 figure 8 track was going to be my 2,635th-lifetime track. That means that I've seen racing at well over 2,000 racetracks since my last visit to Gering. Carol was clocking lifetime track #633 this evening. I'm pretty sure this was the first race that Jack and Blair as well as their parents had ever seen. That was cool.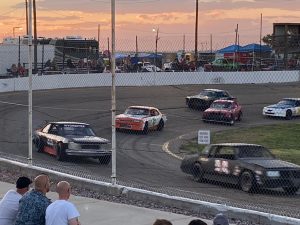 When the first race took the green flag the Highway 92 Raceway Park ¼-mile slightly banked asphalt oval was in the books for every one of our Wyoming family members. From a racing point of view, Carol and I had come to see action on the figure 8 track. We would have to wait just a little bit longer for our reward. Actually, quite a bit longer!
I got some really good advance advice about the Highway 92 racers from Brandon Douglas. He races in the figure 8 division. Their F8 race team brings three cars. We even got to meet Brandon (above right) and his son Dillon before the figure 8 race. By the way, Cherymie Andersen, Luke Ulander, John Ritts, Trent Rahmig, Carless Gilmore, Randy Avolio, Kirk Bernhardt and Garret Michael Rahmig all chimed in when I asked for track information. Lots of help from everyone especially Brandon D.
I've got to tell you that Jack and Blair had the time of their lives. There was plenty of space for the kids to run around when they wanted too. As soon as the green flag dropped on a race Jack was standing on his feet and yelling to the top of his lungs. It's fun to see kids get excited from their first exposure to short track racing.
What we had not exactly realized was there was only going to be one figure 8 race for the entire evening. At one point I was thinking the figure eights were going to have a trophy dash, heat race and feature race.
I was a little surprised when the figure 8 cars ran time trials. I've seen racing at well over 300 figure-eight tracks. I'll bet I haven't seen figure eights have time trials as many as five times. So at about 6 p.m., we had seen the figure 8 cars on the track albeit only for time trial qualifications.
We would come to realize that the one and only figure 8 race for the entire night was going to be the last race of the night. Actually, this is fairly common when figure 8 racing is done on a weekly track.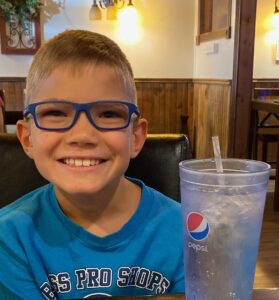 I don't think Jack minded that a bit. He was enjoying every race of the night. I do suspect that his parents, James and LeeAnn as well as maybe Carol were thinking, "oh my gosh, we have to wait until the last race of the night to see the figure 8 racers"? In point of fact we did.
During the evening the track announcer gave me a nice trackchaser mention. I appreciated that. It's always fun to be recognized at a track a long way from home and especially in front of family members.
When the final event of the night, the figure 8 race, wrapped up it was around midnight. Luckily, LeeAnn and family only had a 45-minute drive to get back to their ranch. On the other hand, Carol and I had a four-hour drive to return to Denver….starting at midnight.
To make matters just a little bit more challenging my flight tomorrow morning was leaving Denver at 5:53 a.m. This meant that by driving nearly nonstop through the night I could get Carol checked into her Denver hotel at a little bit past 4 a.m. She would be staying over for another day to visit her ailing mother who resides in a nursing home in Denver.
We pulled into the hotel parking at 4:10 a.m. I was able to get Carol checked in and situated in her room at a really nice Fairfield Inn and Suites in the Denver Tech area.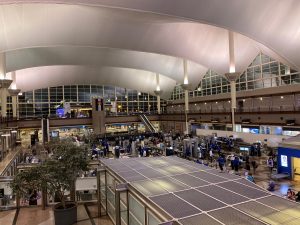 Without any sleep whatsoever I drove over to the Denver airport. It's a little bit of a challenge returning rental cars at DIA. The rental car center is located offsite a good distance from the airport itself. From Denver, I flew nonstop to Chicago and then rented another car. Without stopping I drove nonstop up to Elkhart Lake, Wisconsin to see an afternoon race at Road America.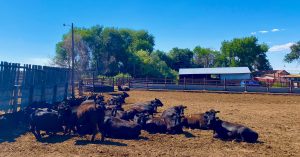 It was special getting to spend some time in Wyoming on this trip. I was super impressed to see how a "farm family" lives. We don't have a lot of farming in San Clemente!
It was also fun to see how Jack really got into the racing. He's a very serious and enthusiastic kid. We were amazed at all of his accomplishments at the county fair. It's also interesting to see how a nine-year-old can take on so many more responsibilities in a small town atmosphere where he thrives. I think Blair had a good time as well running around and enjoying the new people who had come in from out of town.
Of course, LeeAnn and James were the perfect hosts. I know they have a very busy schedule. For them to take time out to show us around was much appreciated. I can't wait to get back and see them all again and return to Garcia's Mexican restaurant to make sure the mango margarita truly was the best margarita I've ever had. Frankly, I don't think there's any question.
Good evening from Gering, Nebraska with a special stopover in Torrington, Wyoming.
Randy Lewis – 85 countries – 2,635 tracks.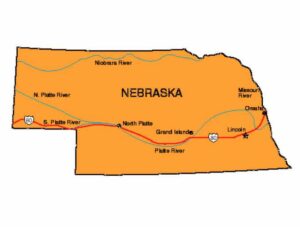 Nebraska
The Cornhusker State
This evening I saw racing at my 44th-lifetime track in the Cornhusker State, yes, the Cornhusker State.  I hold the #1 trackchasing ranking in Nebraska. Nebraska ranks #17, amongst all the states, in tracks seen for me in the U.S.
Here's a link to my all-time Nebraska state trackchasing list. I have made 31 separate trips to Nebraska seeing these tracks.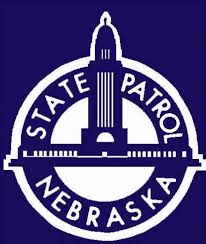 Thanks for reading about my trackchasing,
Randy Lewis
World's #1 Trackchaser
Peoria Old Timers Racing Club (P.O.R.C.) Hall of Fame Member
Nebraska sayings: The speed limit is 75 but you can drive 90!
 JUST THE FACTS
LIFETIME TRACKCHASER COMPARISONS 
The three most important trackchasing comparisons to me are:
Total lifetime tracks seen
Total "trackchasing countries" seen
Lifetime National Geographic Diversity results
Total Lifetime Tracks
There are no trackchasers currently within 770 tracks of my lifetime total.  Don't blame me.
Randy Lewis, San Clemente, California – 2,635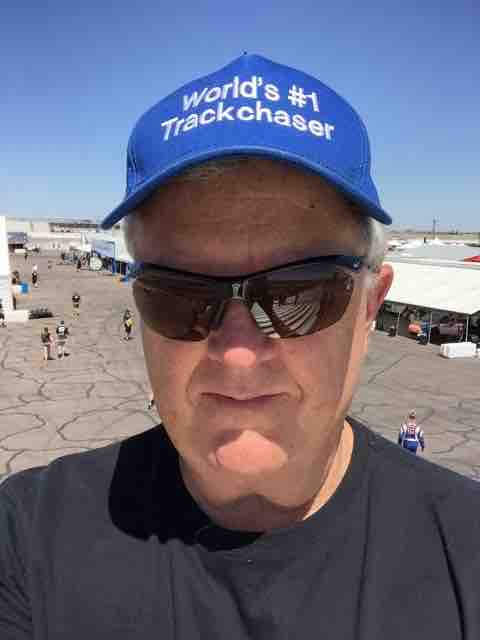 Total Trackchasing Countries
My nearest trackchasing competitor, a native of Belgium, has seen racing in more than 30 fewer countries compared to my lifetime total. 
Randy Lewis, San Clemente, California – 85
Current lifetime National Geographic Diversity results
Randy Lewis, San Clemente, California – 3.96
That's all folks!  Official end of the RLR – Randy Lewis Racing Trackchaser Report
Click on the link below to see the video production from the racing action today.
Click on the link below for a photo album from today's trackchasing day.  You can view the album slide by slide or click on the "slide show" icon for a self-guided tour of today's trackchasing adventure.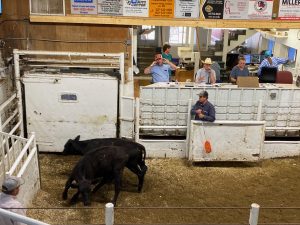 Cattle auctions and the best margaritas and going to the county fair