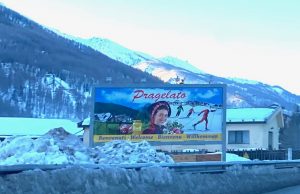 Greetings from Pragelato, Italy
.
.
From the travels and adventures of the 
"World's #1 Trackchaser"
.
.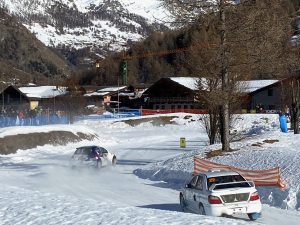 Ice Pragelato
Ice road course
 Lifetime Track #2,600
The EventVideo PlusPhotos
THE EVENT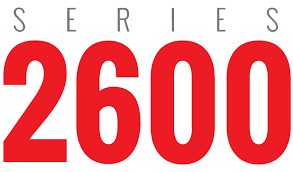 Today was a special day…..for a number of reasons. Today, January 6, 2020, I was seeing racing at my 2,600th-lifetime track. Below is a complete list of my "century" achievement tracks. As you read along you'll learn why this trip was so unique for other reasons as well.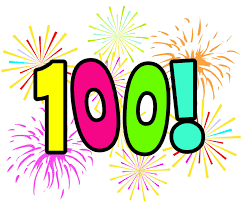 SUMMARY OF "CENTURY" TRACKCHASING ACHIEVEMENTS
# 1 – Peoria Speedway (Mt. Hawley – oval), Peoria, Illinois – circa 1955 
# 100 – Red River Valley Speedway (oval), West Fargo, North Dakota (Sammy Swindell winner) – July 13, 1981 
# 200 – Sumter Rebel Speedway (oval), Sumter, South Carolina – March 28, 1992  
# 300 – Brownstown Speedway (oval), Brownstown, Indiana (Billy Moyer Jr. winner) – April 19, 1997 –
# 400 – Barren County Speedway (oval), Glasgow, Kentucky – October 1, 1999 
# 500 – Freedom Raceway, Delevan (oval), New York – July 27, 2001 
# 600 – Trail-Way Speedway (figure 8 course), Hanover, Pennsylvania – July 20, 2002 
# 700 – Thunder Alley Park, Evans Mills (oval), New York – April 22, 2004 
# 800 – Five Flags Speedway (oval), Pensacola, Florida – December 3, 2004  
# 900 – I-96 Speedway (inner oval), Lake Odessa, Michigan – July 15, 2005 
# 1,000 – Auburndale Kartway (oval), Auburndale, Florida – February 10, 2006 (Ed Esser joined in the celebration)
# 1,100 – Cambridge Fair (figure 8), Cambridge, Ontario, Canada – September 9, 2006 
# 1,200 – Castrol Raceway (oval), Edmonton, Alberta, Canada – June 3, 2007  
# 1,300 – Bira Circuit (road course), Pattaya, Thailand – January 19, 2008
# 1,400 – Kemper Raceway (indoor oval), Kansas City, Missouri – December 20, 2008 
# 1,500 – Glencoe Fairgrounds (figure 8), Glencoe, Ontario, Canada – September 27, 2009
# 1,600 – 85 Speedway (oval), Ennis, Texas – October 8, 2010
# 1,700 – Aylmer Fairgrounds (figure 8), Aylmer, Ontario, Canada – August 13, 2011
# 1,800 – Ancaster Fairgrounds (oval), Jerseyville, Ontario, Canada – September 20, 2012
# 1,900 – Jackson Speedway (inner oval), Jackson, Minnesota – August 30, 2013
# 2,000 – Reading Fairgrounds (oval), Leesport, Pennsylvania – August 4, 2014
# 2,100 – Le RPM Speedway (oval), Saint-Marcel-de-Richelieu, Quebec, Canada – June 6, 2015
# 2,200 – Tullyroan Oval (oval), Dungannon, Northern Ireland – March 26, 2016
# 2,300 – George County Motorsport Park (oval), Lucedale, Mississippi – February 25, 2017
# 2,400 – Lake Elsinore Diamond Stadium (road course), Lake Elsinore, California – December 15, 2017
# 2,500 – Midvale Speedway (mixed surface figure 8), Midvale, Ohio – October 14, 2018
# 2,600 – Ice Pragelato (ice road course), Pragelato, Italy – January 6, 2020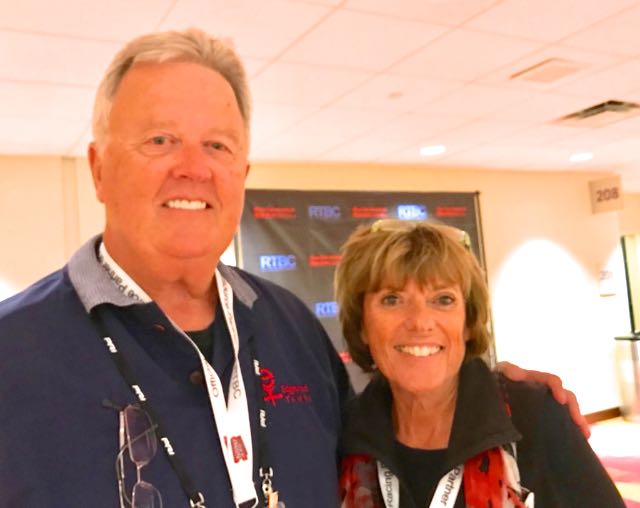 I AM A TRACKCHASER.
My name is Randy Lewis (above with IndyCar driver Lynn St. James). I hail from the sleepy little village by the sea, San Clemente, California. I am a "trackchaser". I trackchase. Have you ever in your life heard of "trackchasing"? I didn't think so. 
Well, you made it this far. You might as well pour yourself a cold one and take your Trackchasing 101 class. When you finish you'll have your trackchasing diploma and can then teach your own friends about the hobby. 
Let's get started. Trackchasing is a three-pronged hobby. I'm a racing fan. I love to travel. I love to analyze opportunities to get the most out of everything while saving time and money.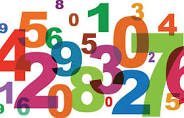 Let's do this by the numbers.
The racing part of my trackchasing has me trying to see wheel to wheel auto racing at as many different racetracks as I can all over the world. Yes, all over the world. Do I really mean that? Yes, I do! I've seen racing in 85 countries at more than 2,600 tracks. I'm known as the "World's #1 Trackchaser". Why? Because I've seen racing in more countries in the world than anyone else by a wide margin. 
However, my hobby of trackchasing involves much more than simply visiting racetracks. Much more. My hobby includes and requires lots of traveling. I get to see and experience, over the "long and dusty trackchasing trail," all kinds of interesting places, restaurants, sporting events and the like. I call these adventures "Trackchasing Tourist Attractions". You won't want to miss my "Trackchasing Tourist Attractions" page. Here's the link:  Trackchasing Tourist Attractions or my "Sports Spectating Resume" page, Sports Spectating Resume on my website at www.randylewis.org.
I live in southern California. That's probably the most inconvenient location in the country for seeing tracks in the U.S. Most of the racetracks in the U.S. are located well over 1,000 miles from where I live. As a matter of fact, my average trip covers 5,000 miles and more. I take 35-40 of those trips each season. In any given year I will travel well over 200,000 miles, rent more than 50 cars, and stay in more than 150 hotel rooms. 
I get the chance to meet people from all over the world. With trackchasing trips to 85 countries and counting just getting the chance to experience so many unique cultures, spend time in the homes of my friends and meet so many people is a huge reward for being in this hobby. I am indebted to several of these folks for their help and friendship.
It takes a good deal of planning to do the above and not spend my entire retirement portfolio. I enjoy the challenge, the travel and every other aspect of "trackchasing". In reality, my trackchasing hobby is a lot like being with the carnival. I breeze into town, stay a little while and then head on down the road.
Once you begin researching my trip itineraries from my website, yes you will want to do that, you will be surprised. One day I'll be in Tucson, the next in maybe Tuscaloosa and the following day in Syracuse. I do that kind of thing all the time. Figuring out the logistics of a trip like that is as much fun for me as watching a figure 8 race.
Now you know a little bit about my trackchasing addiction. When you receive one of my Trackchaser Reports or find one on my website at www.randylewis.org you'll get three pieces of entertainment.
First, my Trackchaser Report will be an in-depth essay of how the trip went from A-Z. Yes, I'll cover the racing aspect of things. But you will also hear about what it took to pull off the trip, the special stops that made the trip fun and the obstacles that needed to be overcome.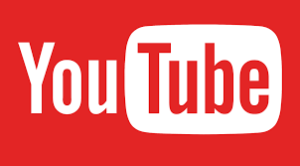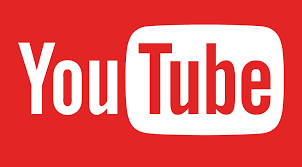 Secondly, you'll get a YouTube video of the racing action I saw. These are normally short 3-6 minutes highlights of the racing. My YouTube channel is named, "RANLAY". I have nearly 2,000 subscribers to my channel. Currently, I have posted more than 1,300 videos and my channel has more than 1.2 million views!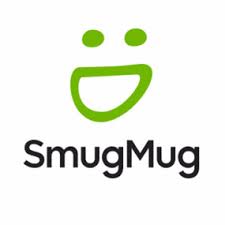 Finally, I'll share a captioned photo album using a photo-sharing program called SmugMug. Normally, there will be anywhere from 50-200 photos from each trip I take. Sometimes more! My website is linked to literally hundreds of thousands of photos from all of the trips I have taken.
There you have it. That's trackchasing…the way I do it. Do others trackchase? Absolutely. Do they share their experiences? Sorry. They don't. If you want to see the true "essence" of trackchasing you've come to the right place.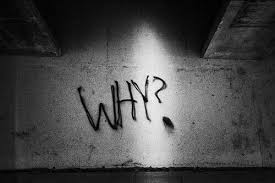 A common question I get about my hobby is, "Why?". I'm a curious fellow. I'm an adventuresome fellow. My hobby is about seeing and experiencing the things that most folks walk right past. Below is a link to a special video. It shows a small town in Missouri that I visited on one of my trips. In this video, I'll share with you exactly what I mean. This video might just make your day.
Trackchasing….this is exactly why I do it
Today's adventure was one more of the 2,000 trips that have taken me up, down and around the proverbial long and dusty trackchasing trail.  If you would like to see where I've been and experience those adventures here's the link: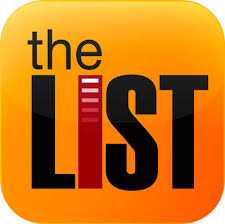 If you've got a question, comment or whatever please leave it at the bottom of this report.  It's very easy to do.  Or you can visit me on Facebook.  Thanks!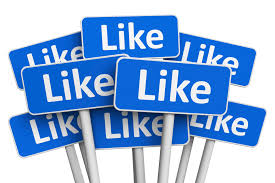 FOREWORD
January 3-6, 2020.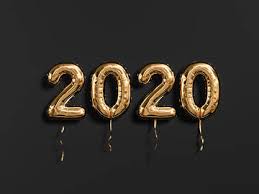 Welcome to the beginning of my 2020 trackchasing season. It's nice to have you along for the ride. I hope you have a good time. This is the first of a three-part series. Ice racing brought Carol and me to Italy and France. We stayed for the pizza!
Friday, January 3, 2020
One of my major goals for the 2020 trackchasing season is to take more "big" trips. This trip, my first trackchasing adventure of 2020 typifies exactly what that goal is all about.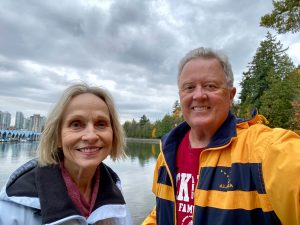 I will be heading off to Italy with the objective of seeing an ice race up in the Italian Alps. Then just a couple of days later the World's #3 Trackchaser aka "Trackchasing's First Mother" will join me in France. Who is this person? She goes by the name of Carol. Carol? Yes, Carol is my wife. 
From there we will try to see ice racing provided by the most famous ice racing organization in the world, Trophee Andros. They'll be racing in France in the French Alps. A couple of days later we will try to tack on another Italian Ice Challenge ice track in Italy.
First, I wanted to share an overview of this 16-day trip. If you are ever interested in trying to replicate my adventure you might think about reviewing this travel/logistical overview.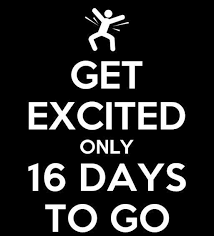 The 16-day trip overview.
"Europe can be expensive but it doesn't have to be….in most cases.
Airfare can be very reasonable. We have the discount airline, Norwegian Airlines, flying from Los Angeles to Europe. We paid $629 round-trip from Los Angeles to Paris. I'll be returning to Stockholm, Sweden in early March. That round-trip nonstop airline ticket was less than $500.
I don't mind flying in coach class on these 10-12 hour flights. I'm 6'3" tall and still have enough legroom as not to be cramped. Although everyone feels differently on all kinds of subjects I think that paying for business or first class is one of the least worthwhile expenditures I could make. That being said I have probably flown to Europe and other faraway destinations in first-class or business class more often than I have in coach. I just didn't have to pay for it. Of course, I would prefer business or first but not on a paying basis.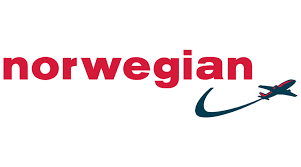 Norwegian Airlines allows one free carry-on bag of 20 pounds and charges for checked baggage with a 44-pound limit. Despite being the recipient of a very generous Procter & Gamble profit-sharing account over 30 years of work-life I don't like paying for checked bags. I commonly take my ski jacket and stuff it full of 10-12 pounds of clothing to make sure I get the most for my traveling buck.
Rental cars were surprisingly inexpensive in Europe. I made my reservations with Europcar. They represent all of the popular rental car brands. Our 16-day trip was broken up into three 5-6 periods.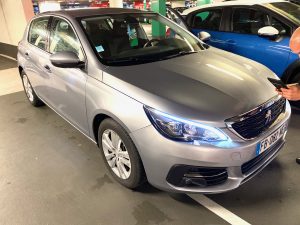 My first rental was a Peugeot 308 from Alamo. For four days I paid only $106 US. I was able to cajole the rental car agent into giving me a car with an automatic transmission after I successfully answered his question, "Can you drive an automatic?". Just a heads up. The correct answer is, "Yes". Normally for a four-day European rental car reservation, an automatic transmission would cost 100 bucks or so additional. I used my Chase Sapphire Reserve credit card to cover the various insurances for the rental car. The card also covers emergency health care and a nice ride back home in an airplane if needed.
I was going to be driving up into the Italian Alps. People on TripAdvisor told me I would need, "winter tires," which I was also told are not the same as snow tires. No cars in Paris came with winter tires.
However, I could rent snow chains and did. The rental car agent told me that I would have to pay cash for the rental of the snow chains since my contract had already been, "closed". He told me he was giving me a special deal for the chains at €150 for four days. That didn't seem that special to me. I offered €15 and we settled on €25. By the way to convert euros into dollars multiply the euros by about 1.11.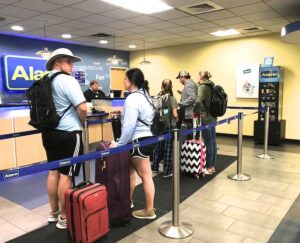 This was an, "off the books" rental of the snow chains (wink!). I'm not sure that Alamo Rental Car will ever see a credit of €25 on their books for the snow chains I rented. Luckily, because it's a real hassle to put on snow chains, I didn't have to use them. 
The rental car agent told me that this was such a special deal that I really shouldn't tell anyone about it but I am making an exception by telling you. Please don't share this information with your friends. Now that I have told you that I'm sure the first phone call you'll make will be to your friends. Don't worry. That's OK.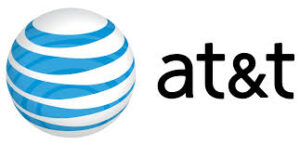 The most valuable and cost-effective item on this trip was my iPhone. Our cellular carrier is AT&T. They have something called the "International Day Pass". What's that? For ten bucks each day the AT&T International Day Pass allows your phone to operate exactly as it does back home. Phone calls within the country you are visiting and back to the U.S. are free.
Would you want to drive around Europe using paper maps? I hope not. I've done that back in the stone ages but don't really understand how I had the brainpower to do it. Are you still using paper maps? No problem. If you are I could never convince you otherwise.
The phone was good for GPS, email, Facebook, stock prices, weather forecasts, currency conversions, SiriusXM satellite radio, reading my news apps, checking sports scores, using Yelp, checking on airline schedules, listening to podcasts, checking my Google calendar, texting (lots of texting), Facebook Messenger, What's App, taking pictures and monitoring the battery life of my new Tesla Model X safely parked in the garage at home. By the way, the battery dropped about 1.5 miles/day while we were gone.
I think it is T-Mobile that allows the user to use their phone abroad pretty much the same way they can use it at home for no extra fee. However, I travel all over the U.S. often in rural areas. I am told that AT&T is the best for that. I think of the $10/day AT&T International Day Pass as the VERY BEST value of any expense of the trip. 
In Europe, you have a choice when you get on the highway. You can take toll roads or you can take roads that don't charge a toll. If you decide to take the toll road you can simply write a check from your traditional rollover IRA in the full amount of the IRA's balance and you should be able to cover the tolls. Don't want to take the toll road? No problem. A four-hour toll road ride becomes an eight-hour winding road ride. My Waze GPS system tells me how long each option (toll roads vs. no toll roads) will take and the cost of the tolls I will be expected to pay. Taking the free roads is no problem if you have the time.
For the first five days of the trip, I was on my own in Italy following the winter Ice Challenge racing circuit in Italy. My wife joined me for the last 11 days of the trip. On one day I paid approximately €100 in tolls. This included a round-trip fee of €60 using the 8-mile tunnel that connects Italy with France. I drove nearly 3,000 kilometers in the first ten days of the trip chasing ice tracks and the like.
Later in Nice, France we rented another car for four days this time from Hertz. The charge was $200 U.S. They gave me an all-black BMW I3 SUV. This car was nearly as long as the state of Rhode Island and likely was used as the private chauffeur driven car for the president of France before I got it. 
By the way, the curb weight of the BMW I3 maxs out at 3,309 pounds. It seemed like a Sherman tank. Alas, appearances can be deceiving. My Tesla Model X maxs out at 5,531 pounds. The BMW I3 does 0-60 MPH is 6.6 seconds. My Tesla Model X (above) does 0-60 MPH in 4.4 seconds. Just sayin.
Again, because I am a salesman at heart, I was able to talk our way into an automatic transmission car. However, the SUV was so long I had to start turning about a block before we got to each intersection.
Fuel is expensive in Italy and France. These are two of the most expensive countries for fuel in the world. Did you know that the United States is one of the least expensive countries for fuel in the world? It is.
Along with getting cars with an automatic transmission as a top request I also asked for cars that were diesel-powered. Why diesel? First of all diesel fuel is less expensive in Europe than regular gasoline/petrol. Secondly, diesel-powered cars get better fuel mileage than gasoline-powered cars. There is no real performance difference between diesel and gas-powered cars. During the entire trip, 16 days, I saw just TWO Tesla fully electric automobiles.
I paid in the neighborhood of $6.75 a gallon for diesel fuel. Does that sound expensive? It might sound expensive but for me, it wasn't all that expensive.
My Alamo Peugeot 308 gave me about 44 miles per gallon. Remember, I was driving a car with an automatic transmission and sometimes driving it at the speed of sound. Had I gone with a manual transmission I would've gotten better fuel mileage.
Believe it or not, I was actually paying less for fuel on a per-mile basis in Italy and France that I do in California. When I paid $6.75 a gallon I got 44 miles per gallon that was less expensive on a per-mile basis than driving my Lexus RX 350, since sold, and paying $3.70 a gallon in California and getting 22 miles per gallon. Go figure.
I spent the first five days of the trip traveling all over Italy and into the mountains of the Italian Alps. The second 5-6 days of the trip were spent in Nice France, Monte Carlo Monaco and driving up into the French AND Italian Alps. No major traffic problems in any of those areas. The switchbacks, however, going over and through the mountains made this one of our toughest drives ever. Luckily, despite this being January, the roads were 100% clear for the entire trip.
The last five days of the trip were spent in Paris, France. We didn't have a rental car there. We used the fixed price taxis from the airport to downtown and Uber the rest of the time.
My original idea for Paris was to rent a hotel for about 100 bucks a night near the Charles De Gaulle airport. That plan called for us to ride a shuttle bus from the airport located hotel to the airport. Then we would ride a train from the airport into downtown Paris each day. How can I put this delicately? That was a stupid BS idea. That would have been terrible. Only after I stayed in the brand new brand, Moxy by Marriott, at CDG did I come to my senses. Then on three days' notice, we never book hotels far in advance, I came up with a new plan.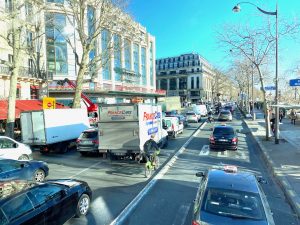 The worst traffic I have ever experienced has been traveling inside India. Paris, with a six-week still unsettled metro strike going on, rivaled India! The traffic there in downtown Paris is insane, aggressive, and slow. I would not have wanted to drive in Paris and I have driven in some pretty tough situations.
Hotel parking for a rental car can be expensive. I'm talking about $20-$40 a night. I was able to park on the street a couple of nights and figured that I had found free money.
I used Booking.com for the first 1/3 of the trip when I was traveling solo. For $100-$125 a night I was staying in nice places. I discovered the AC Hotel by Marriott for the first time. These are excellent hotels.
When my wife joined me we stayed in Marriott properties for all but one night of her visit. Paris hotels can be expensive.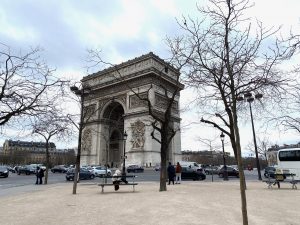 We stayed at the Renaissance Paris Arc de Triomphe Hotel in Paris for five nights. If you were to go on any travel site right now you will see that their rate in January hovers around $700 a night plus taxes. Despite being the beneficiary of a Procter & Gamble profit-sharing plan that's a little pricey for us.
I used, "points" to cover our stay at the Renaissance in Paris. Some 180,000 points were required to knock out nearly $4,000 in hotel expenses. That seemed like a pretty good value to me.
Additionally, by being a "titanium elite" member of the Marriott program, they included their upscale buffet breakfast for each morning of our stay at no charge. That buffet breakfast went for 30 euros per person each day to the paying public. By having stayed in Marriott properties pretty much every other night for the last 40 years saving €300 for five mornings (300 euros!) of what got to be a mundane breakfast was a good thing. Truth be told I would just as soon have the All-American breakfast at the Waffle House. We were also upgraded to a top floor king-bedded and larger room. I have no idea what the retail price was for that room.
Going into this trip I had eaten a very strict low-carb diet for three months. I didn't really want to maintain that regimen while traveling through Italy and France. I didn't. I love pizza especially pizza served in Italy and France. I gained 7.4 pounds in 16 days. No problem. This morning I'm having two fried eggs and two sausage patties. I can eat low-carb with the best of them.
I am addicted to diet soda. O.K., I said it…because it's true. At home, I will drink 3-4 diet sodas and sometimes more each day. A single glass bottle of Coca-Cola Zero averaged $5.50 U.S. at every restaurant we visited. That was probably our most outrageous expense for what it was, of the entire trip although the toll roads ran a close second.
During our visit, we went to two theatrical productions. One was kind of a Cirque du Soleil meets Shakespeare's play. The other was a one-woman comedy show. Both were very entertaining. Those shows went for €65 (row five in a 1,000-person venue) and €25 (first row in a small theatre) respectively.
On previous trips, we had taken in the Moulin Rouge cabaret show. That was a long time ago but I remember it as being fun. Tour guides recommended the "Crazy Horse" review for this trip. We considered that but at €160 per person that seemed beyond whatever entertainment value, it might provide. We did all of the other Paris tourist stuff at our leisure.
We used, "Uber Pool" for most of our Uber rides. This normally saved us €8-10 per trip. It might've taken us 10-15 minutes longer to get where we were going but we met some interesting pool passengers and left early enough to make things work.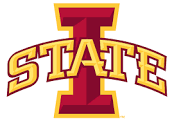 I was talking with my nephew, who is a freshman at Iowa State University. We were speaking about travel. He told me that at this stage in life exotic travel is hard to "cost justify". I reminded him that many forms of travel can never be cost-justified. That's why not that many people do it.
Yes, Europe can be expensive. However, as I have pointed out above there are ways to travel in a first-class or nearly first-class manner and still not break the bank.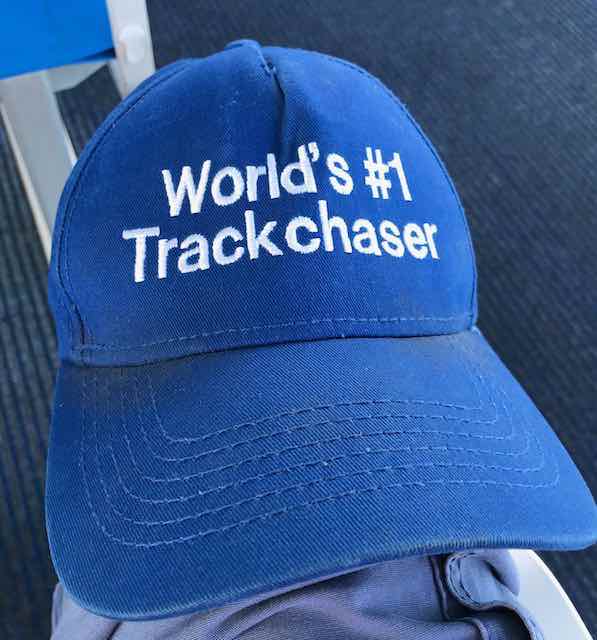 We have a very robust world travel schedule for the balance of the year. My wife seems aghast at the prospect of my spending five nights in Sweden (two ice tracks) with only a 20-pound Costco travel bag, previously reviewed in this conference, I know I can do it. It will just add to the adventure."
Let's begin this adventure!
The entire trip began for me with a nonstop flight from Los Angeles to Paris on Norwegian Airlines. Norwegian Airlines is a discount airline. Nevertheless, they do a very good job with their Boeing 787 Dreamliner aircraft.
I have not flown for nearly two months. In my world that's the equivalent of not flying for 20 years in someone else's world. I typically get on an airplane some 40-50 weeks a year or more. That's just for trackchasing. I tell people, and I believe this to be 100% true, I have averaged being on three flights a week since I was 23 years of age every week up until today. That comes to more than 7000 career flights all successful so far.
Carol dropped me off at LAX in the Randy Lewis owned and PG sponsored Lexus RX 350. You might be interested to know that the MFunds sponsored Carol Lewis owned Lexus RX 350 has been sold. It has been replaced with the Randy Lewis owned Midnight Auto Parts sponsored 2020 Tesla Model X. That is going to be a cool ride.
Today at LAX I resumed my partnership with my Priority Pass sponsored restaurants. First, I went over and ordered the triple cheeseburger, which is more than 2 pounds of meat, from Rock & Brews. That would be my meal onboard the flight today and likely when I landed in Paris. Then I moved over to terminal six and had a late afternoon dinner at Point The Way Café. My server told me the Shitie peppers were extra hot today. I love spicy food. I didn't find them to be that hot. By the way, I will frequently tell you that I couldn't do this, or I couldn't do this nearly as well, without my sponsors. Of course, my airline sponsorship is the best of all. 
The ten-hour plane ride from LAX to the Charles DE Gaulle airport (CDG) in Paris was pretty easy. When you think about it that plane ride is only five hours more than flying to New York. If you can fly five hours to New York you can certainly have the patience to fly 10 hours and be in Paris.
Somehow, despite paying the discount fare. I garnered an outstanding seat in premium economy. Even though the flight was more than 98% full I had an aisle seat with an open middle seat next to me. It doesn't get much more comfortable than that when you've purchased a cheap ticket on an international flight.
All food and drink on Norwegian Airlines comes at a price. You can either buy it in advance as part of your ticket price or pay for it on the plane. I, "ran a tab" with my credit card on the plane. I had my burgers from Rock & Brew. I ordered a couple of cans of Coke Zero and a bottle of water all coming in at nine dollars U.S. Norwegian Airlines had a captive audience.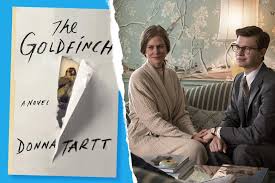 All movies on the flight were complementary. I watched one of the best movies I've seen in a very long time and I see a lot of movies. It was called, "The Goldfinch". This film had more plot twists than just about any film I've seen. Very entertaining and excellent filmmaking.
I guess I was on a roll. When we landed I was the very first person off the plane. How often does that happen? Despite being first off I had to wait for my one piece of checked luggage for more than 20 minutes. So… being first off the plane wasn't much of an advantage.
Norwegian has a baggage weight limit of 20 kg or about 44 pounds for each piece of paid-for checked baggage. The one and only carry-on bag that is allowed can way up to 10 kg or about 22 pounds. Whenever there are limits like this I push them to my own limits.
My checked bag tipped the scale at 20.4 kg. That was just over the limit. My small rolling Costco warehouse acquired bag came in right on the button at 10 kg.
In addition to that, I had a ski jacket that was stuffed with t-shirts and more. That had to weigh another six or seven pounds. I was also carrying a package of eight Randy Lewis Racing t-shirts. I had paid $55 U.S. originally to have these shipped to my friends in Tunisia. A couple of months back the entire package was returned to me. Those shirts never got to their intended destination of Tunisia.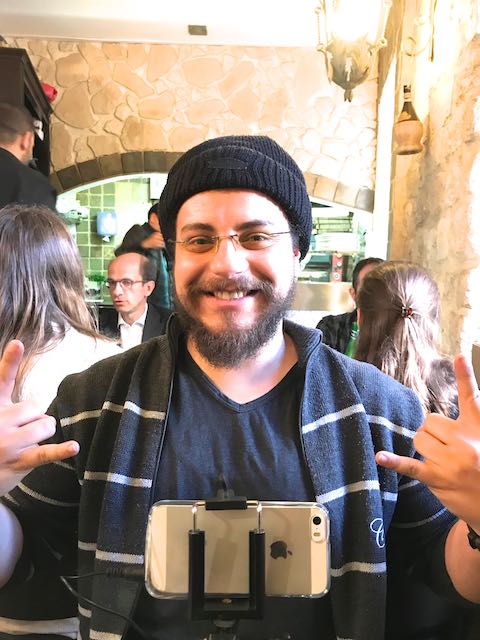 You may know by now that I don't give up. I have a friend who lives in Paris. He is from Tunisia. His name is Fahem Mohammed Ali. He's good friends with most of the racers I met in Tunisia. I'm bringing five pounds of t-shirts to Paris in the hopes that Fahem Mohammed Ali can get them to Tunisia one way or the other. It helps to have friends from all over the world. I hoped to make more on this trip.
It's not all that fun to walk 7,000 steps with a small rolling bag, a ski jacket that weighs seven pounds, a FedEx style package that weighs another five pounds and then 3-4 pounds of restaurant food. Trust me it's not.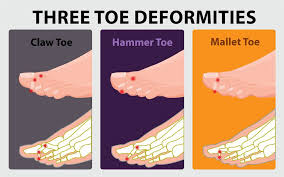 I might point out that I had foot surgery to correct a hammertoe malady on November 15. I picked that date so as to minimize my downtime for my hobby of trackchasing. It's been nearly two months since the operation. I'm probably back to 80 or 90%. There will likely be quite a bit of walking on this trip. I will be tested although I have already covered more than 4 miles of walking in a single day during my recovery.
I was soon going to have a very interesting rental car experience. When you come to Europe and rent a car there are two things that you will probably encounter. The car will be small and it will have a manual transmission.
I had reserved a car for the incredibly low price of €106 for four days with Alamo Rental Car. I used Europcar to find this deal.  If you know anything about rental cars in Europe that is incredibly inexpensive.
I had reserved a compact car. I have found that in Europe and other worldwide locations the size of a mini or subcompact car is not all that much different than a full-sized car. Their compact cars can actually be quite roomy.
I had two requests of the rental car agent today. First, I wanted a diesel-powered engine. Diesel-powered rental cars get much better gas mileage than gasoline models. Diesel fuel is cheaper than gasoline in most of Europe as well. These two items were important in Europe where I expect gas prices to be somewhere in the $7-$8 dollar per gallon range.
Secondly, I will be traveling in the middle of winter. High temperatures in France and Italy were expected to stay in the mid-40s, and even higher in Nice, France where we will visit. We will also be traveling up into the mountains. My friends at TripAdvisor told me that I would need, "winter tires".
What were winter tires? One fellow on the TripAdvisor forum patiently explained that these were not snow tires. Winter tires had a special rubber compound that gripped the road better. I tried, with five different rental car companies, to reserve a car with winter tires but none were available.
Today I met up with a very friendly Alamo Rental Car counter person. His name will go unmentioned for obvious reasons explained below. He and I soon bonded. If you're going to bond with anyone bonding with a rental car counter person is an excellent idea. They can help you.
There are several terminals at the Charles DE Gaulle (CDG) airport. Each one of them has their own rental car facilities. My new friend called around until he located exactly the car I was looking for.
He found a Peugeot 308 that was diesel-powered. Then he asked me if I, "could drive an automatic". Well, of course, I could. Virtually all cars in America come with automatic transmissions. On the other hand, virtually all cars in most other countries in the world have manual transmissions.
Now I had a very decent rental car in the Peugeot that had a diesel engine with an automatic transmission. I was nearly golden. What about the winter tires?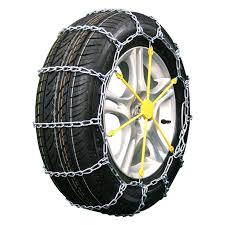 My agent friend had a plan. He didn't have any winter tires to offer me but he could get me into some snow chains. That was great. I don't like to put on snow chains and I haven't done it in decades. But having them in the French and Italian Alps might be the difference between seeing an ice race and not.
So what would snow chains cost me? The chains could have been very expensive. I was renting my car for four days. Later in the trip, I will rent another car for four days and then Carol and I will be without a car for five or six days. Yes, it's a long trip.
My rental car friend told me that I could have the snow chains for €150 that's euros) for my four days of travel. I considered that an opening bid. I came back with the "explosive no" response. Being a skilled negotiator the "explosive no" simply tells the person you are negotiating with that you have absolutely no interest in their offer. You have to be firm and convincing with the "explosive no".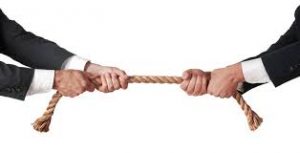 I would tell you that I probably couldn't tell you the names of more than two of my college professors. However, I think I can quote you chapter and verse every bullet point I have ever learned in all of my negotiating training sessions.
The rental car agent told me that since my contract already been, "closed" that the snow chains would have to be paid for in cash. I think I knew what that meant. I'll tell you about it in just a moment.
The snow chains had been offered to me for 150 euros. I told my friend that snow chains are commonly available on rental cars in the U.S. at no charge whatsoever. I wasn't sure that was exactly true. It did sound true. Honestly, I didn't know what the policy was for snow chains with an American rental car since I don't think I've ever rented a car that way. However, my friend didn't know what I didn't know.
I told him I could afford to pay €15 for the chains. We were having a friendly, smiling negotiation. He told me that my offer was way below what those snow chains rented for. We talked back-and-forth a little bit longer in the very cool air of the Charles de Gaulle rental car airport area.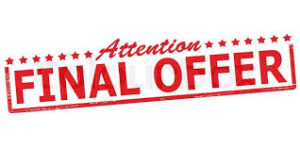 My friend came back to our negotiation to tell me that he could rent me the chains for €50. He informed me that was his very best and final offer. I have watched enough Shark Tank episodes to know that someone's, "last and final offer"…..isn't.
We talked some more. Whenever you are negotiating it's important to continue the conversation just so that the other party becomes "invested" in the outcome. If you try to negotiate with a one-sentence opening line where the other person only has 15 seconds invested in the process you are likely not to do nearly as well as if you've been talking about the idea for five minutes or more. 
I increased my offer price to €25. I told him that was the very most I could pay. I told him that I would be paying €25 for what I could get it back in the states for nothing. I reminded him that I was a nice guy and that snow chains would be very valuable for the enjoyment of my trip. I guess that was enough to convince my partner that we would do this deal for €25. I considered that a steal especially added to the diesel-powered car with an automatic transmission I was getting for no increase in price.
Soon the snow chains were produced. I forked over €25 of the €530 that Carol had given me in cash. I will try to charge everything I can on my credit card on this trip. I will guard my cash closely.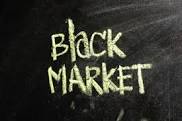 I strongly surmised that the €25 cash transaction was an "off the books" item. I think they had several sets of chains in the rental car office itself. Probably no one was going to know if those chains were rented or not especially if they weren't part of the rental car contract. I didn't mind in the least that my friend might be making €25. It was a good deal for him and it was a great deal for me.
I was paying for my car today with my Chase Sapphire Reserve credit card. This credit card comes with all of the bells and whistles, one of which is primary rental car insurance on foreign rentals. I called Chase Sapphire Reserve in advance to confirm the rental car coverage. They then sent me all of the documentation that would satisfy even the most incentive-driven rental car insurance salesperson.
Today the couple ahead of me in line had not pre-purchased any rental car auto insurance. After listening to their transactional conversation I learned that the fee for the basic insurance would be €20 a day. At that rate, the cost of insurance can add up. When it came time for me to formalize my rental car contract the agent was quite satisfied when I told him that my rental car insurance would be covered by my credit card company.
If you haven't noticed already, and I'm sure that you have because these reports only go out to smart people, I aggressively negotiate getting a good deal on each and every transaction. I do that in every situation. When you get a little bit here and a little bit there it adds up to quite a lot at the end.
Tonight I would be staying in Auxerre, France. Auxerre is about two hours south of Paris. When I left CDG it was a late afternoon Saturday in France. The temperature was 45° with not a flake of snow on the ground despite it being early January. I wanted to get out of the congestion of the big city. Driving a couple of hours now would also get me closer to my destination of Turin, Italy for tomorrow's night stay.
I would be using the AT&T International Day Pass with my iPhone 11. I can purchase that Day Pass for just $10 each day for the days that I want to use my phone. I'll be paying $10 a day for the entire 16-day trip. Having a cell phone that works in a foreign country just like it does at home is worth ten times the International Day Pass fee.
My phone will be my GPS unit. Luckily, the Peugeot 308 has a software program called, "CarPlay". That means I can sync my iPhone with the car's mapping system. All of the directions and mapping will appear on my car's video screen. That's a helpful advantage.
Waze is my go-to GPS system. With Waze, I can compare my expected route using toll roads and then not using toll roads to see which might be better. It would take me 30 minutes longer to drive down to Auxerre without using the toll road. The non-toll driving distance would actually be seven miles shorter. I figured I had the extra time. French toll roads are one of the most expensive toll road systems in the entire world. On a trip to France years ago Carol and I must have spent well over $200 in tolls driving on French toll highways.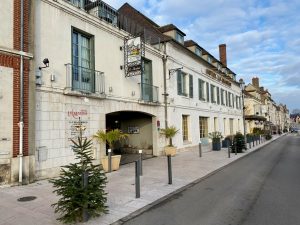 My drive down to Auxerre was uneventful. I checked into the Le Maxine Hotel at about 8 p.m. I found that hotel using Booking.com. That's an excellent site, along with others, that provides pricing information, location and amenities for hotels in small cities and towns all over the world. I appreciate the user reviews as well.
The check-in process was simple. I simply told the desk clerk my name and he handed me my key. Nothing else. Then he told me that he would park my car since the parking lot at this relatively small hotel along the banks of the river Yonne was crowded. After traveling for nearly 24 hours it was nice to make the check-in process so easy.
Everywhere I will be traveling on this trip will be nine hours ahead of the Pacific Time zone in Los Angeles. That's a little bit of an inconvenience but if you're going to be traveling in France and Italy the time change is something that must be accepted. That's a cost for taking a trip that will have all kinds of interesting and tasty experiences.
Saturday, January 4, 2020
Today's objective was simple. I woke up in Auxerre, France. I needed to get to Turin, Italy by this evening. That was a distance of 611 kilometers. By the way, I expected to be driving nearly 3,000 kilometers during the entire trip. By staying overnight in Turin I would be well-positioned for Monday morning's early beginning of ice racing up in the Italian Alps.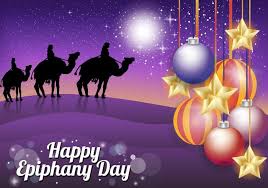 That's right. I was surprised as anyone when I learned there would be an ice race in January on a Monday in Italy. Why would they do that? They were celebrating a national holiday. What was the holiday? It was Epiphany day, the last day of the Christmas holidays.
Rather than pay €14 for the hotel's morning breakfast, I elected to go for a walk. I was hoping to find a small charming French café where I could enjoy an omelet and the ambiance of the area.
I definitely got the ambiance. Auxerre is an old city. France is an old country. The entire central city is picturesque but they just don't fancy breakfast very much in France. I only saw a couple of places open and their customers were "munching" on cups of cappuccino. No breakfast for me.
Off I went. Today I elected to use the toll roads with my Waze GPS system. Taking the "no toll" roads would have added three hours to my already long drive. I didn't want to do that. Tolls in this part of France and where I would be going to Italy are very expensive.
For the day I ended up paying €97 (nearly $110 U.S.) in tolls. Admittedly, that toll total did include paying the round-trip toll for the Frejus Road Tunnel. That tunnel, which connects France and Italy is eight miles long!
My rental car uses diesel fuel. I noticed that the charge for diesel at the frequent tollway convenience areas was about $.20 euro higher than what I was seeing in towns. Given the euro conversion rate into dollars and the idea that liter pricing must be multiplied by 3.8 to equal a U.S. gallon that was nearly a dollar a gallon difference.
In one small town, I did stop at one of those self-service gas stations where there are no attendants on the property at all. There you simply put your credit card in, pump the gas and go. However, today I couldn't get my credit card to work.
I asked the fellow next to me for a little bit of help. Fortunately, he was a younger gentleman who spoke English well enough to help. I ended up using his credit card and I reimbursed him in euros. His wife even put the nozzle in my fuel filler to get things started! Nice couple.
My first fill-up came at a cost of $1.45 € per liter or about $6.16 in U.S. dollars per gallon. From what I can tell, assuming my fuel level was full when I picked up the car, I was getting around 44 miles a gallon. Despite paying a much higher at the pump price than the $3.50 I would pay in California my cost per mile fuel expense in France was LESS than in the Golden State. How could that be? That was because of the increased fuel mileage my Peugeot 308 was giving me. I'll take that.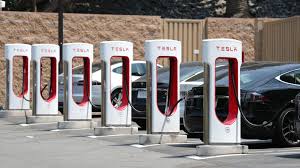 Of note, when I return home I will no longer have any gasoline charges for my personal car whatsoever. I have just sold my 2013 Lexus RX 350. I have just purchased a 2020 Tesla Model X. I have free unlimited supercharging with that car so I won't be paying for fuel for the lifetime of my ownership of the new Tesla. I like that deal.
I did stop frequently do use the "toilet" and simply relax at the toll road rest areas. Europeans use the term, "toilet". I don't like it much but when in France, right? These rest areas usually included a couple of different eateries, a general merchandise shop and the like.
I decided to have lunch at one of the hot food cafeteria-style restaurants. This was a mistake on two counts. I ordered a flank steak because the people ahead of me ordered that item and it looked decent. The serving lady put the absolutely raw meat on the grill for about 20 seconds. Soon it was dark on the outside. However, on the inside, it was still as red as when it had come off the cow. Yes, that cow was still howling! Yuck. I ate it but I won't be surprised if I end up at the hospital with food poisoning later tonight.
That bloody red piece of meat, which wasn't all that big, to begin with, came with some salt potatoes and two small pieces of bread rolls. That and a diet soda amounted to more than $20 U.S. What a rip-off.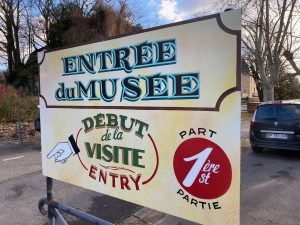 Luckily, the three highlights of my day were coming up. I have done a little bit of a Google search to see if there were any automobile museums in Lyon, France. The city did have its own automobile museum, the Musée de l'automobile Henri Malartre. I had about an hour and a half or two that I could stop to check things out there and I did.
At first, I wasn't sure if this was going to be much of a museum. I paid my six euro admission price and was directed to a large multi-story Château. The Château housed several vehicles from the turn-of-the-century. I'm talking about the turn of the century from the 1800s until the 1900s. 
They had quite a collection of, "automobiles" as well as motorcycles and bicycles. All of the descriptions of these display items were in French. The lady who sold me my ticket also spoke exclusively French. It was only by luck as I was driving away from the Château that I noticed another building which was the highlight of the museum at least for me. I would strongly recommend that you take a look at my photographs from the Musée de l'automobile Henri Malartre museum. This was a rare find. I'm happy I stopped.
By the way, if you can't wait to see that photo album from the museum you can simply click on this link. However, don't be gone too long. You're going to want to hear about my first ever ice racing visit to Italy. See you in a few minutes.
Automobile-Museum-Henri-Malartre
I really hadn't had anything to eat for dinner when I arrived at my destination of Turin, Italy at about 8 p.m. I was craving Italian pizza. Right at that moment, I came upon, in a semi-residential/commercial area, a bright blue sign advertising a "pizzeria".
I stopped to find a small place that seated about 25 people. Unfortunately, the place was packed. They told me that my best option for a pizza would be to take one to go. That wasn't my first choice but I could do that. 
I ordered a "salami" pizza. For my American readers salami in this application means pepperoni. Rather than go with traditional tomato sauce I asked for an olive oil base. They were able to comply. Why do that? The substitution eliminates the sugar. The pizza was absolutely delicious. I'm going to order all of my pizzas in the future with olive oil. The charge, especially in this part of the world, was unbelievably low at only €5.5.
After eating most of the pizza in the car I headed over to tonight's hotel, the Hotel AC by Marriott property in Turin. I often stay in Marriott properties on trips like this because of the high-quality product I'll be getting. The upgrade features I will enjoy based upon my frequent stay status of, "titanium elite" is a huge benefit as well.
Although I had reserved a regular hotel room at a regular hotel price they upgraded me to a two-bedroom suite that was large, modern and luxurious. They even gave me a $10 credit per day for food and beverage.
Today had been a good day. I knew the tolls were going to be outrageous but I really didn't have any choice given the alternatives. My lunch, the uncooked steak, was horrendous. The toilet facilities even at these modern toll road rest areas and convenience locations were also terrible. The porcelain toilet bowls did not have a toilet seat or a toilet cover! I finally found one toilet with a seat but absolutely no toilet paper or even a place for toilet paper to be stored. Public restrooms in European locations are terrible and even come with a charge for usage at times.
However, the pluses of the day outweighed the negatives by a lot. The automobile museum was excellent. The pizza was fantastic. My hotel was way above average. This trip was off to a rousing start.
Tomorrow is race day. I do have some trepidation regarding the starting procedures of the Italian Ice Challenge Series. We'll see how it goes.
Monday, January 6, 2020.
THE RACING
Ice Pragelato – Pragelato, Italy
I came to Italy for the express purpose of seeing an ice race. Up until this visit I had seen ice racing in 20 different countries, states or provinces. Here's the list.  
Alaska
Alberta
Andorra
Belarus
British Columbia
Finland
Iowa
Maine
Manitoba
Massachusetts
Michigan
Minnesota
New Hampshire
New York
Ontario
Quebec
Russia
Saskatchewan
Vermont
Wisconsin
Considering that I live in a warm-weather location and wear short pants 99.76% of the year having an ice racing resume like this seems to be pretty good. However, this list didn't include Italy – yet.
I had strategically made a hotel reservation just an hour away from today's ice racing location in Pragelato, Italy. I was lucky in one sense. The weather could have been very cold and snowy. It's January. Considering that the last 17 miles of this morning's drive was straight up into the Italian Alps that could have been troublesome.
I had paid €25 to have snow chains available for my rental car. I wasn't going to need them today although I felt they were a good form of insurance. The roads were 100% dry. Pragelato and the surrounding area is home to a ski resort. Even at the top of the mountain, there wasn't all that much snow. People say there is no global warming. I don't know if there is or not. I do know this. The winters are much milder nowadays and there just isn't as much snow either.
I had an outstanding race contact for the Ice Challenge Series in Italy. I have been working with a fellow by the name of Simone (above) for months. We did have a bit of a language barrier. I don't speak Italian. We conversed in English.
One of the things I needed to confirm before I made the long trip to Italy was that the race would meet trackchasing's often questionable rules. I can't blame trackchasing's founding fathers too much for the rules they set up initially. OK, I guess I can but I never expected so many, "Randy rules" to dominate the rules package as have come to pass.

I didn't make these rules! I wasn't involved in trackchasing when the rules were made. I feel badly for the hobby, for the race promoter and for me when I have to explain that the promoter's form of racing might not meet the rules of trackchasing. I feel very badly. I wish one of the founding fathers had to stand on the firing line and explain these dumb rules.
The one main thing I had to confirm with the Ice Challenge what that all of the competitors would be starting the race at the same time. That's a "Randy Rule".
From the best of my ability, I was about 85% sure that the Pragelato ice race was going to offer countable racing in Italy. I thought there might have been something lost in the translation but when I was told there would be a "Masters" race where all of the competitors would start the race at the same time I felt much better. Simone even sent me a YouTube video showing the start of one of their Masters races.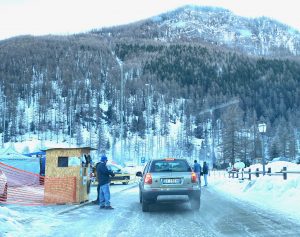 When I arrived at the "Ice Pragelato" racetrack I paid my €10 admission and parked my car in the asphalt paddock area. The Alamo Racing Rental Peugeot 308 would also act as a warming hut today.
When I arrived at 9 a.m. the temperature was just 20°F. However, I had come dressed for the weather. By the end of the afternoon, the temperature had risen into the low 40s and was quite comfortable.
The first thing I did was to check out all of the competitors who were spread out in the paddock. I would guess there were 15-20 racers in total. There were three ice racing karts. The rest of the cars were the European sports cars that you see in their various racing series in this part of Europe.
All of today's announcing was done in Italian. I walked nearly three miles around the facility during the day. Never did I hear a native English speaker. All of the signage was in Italian as well. However, I've been to enough tracks that even without any of these audio or visual cues I can still figure out the plan in most cases.
Just as I had been told by Simone the qualifications and "heat" (manche) races had the cars starting at intervals of about five or six seconds. In those events, the drivers were racing against the clock with the lowest elapsed time being the winner.  
I had arrived at 9 a.m. It would not be until 2:30 p.m. that I would be able to see the first and the only trackchasing countable race of the weekend. That's a long time to be at an ice track in cold weather before getting the result I was looking for.
However, as I've told you one million times the actual racing is a small part of my trackchasing hobby. What is the "big" part? It's simply being able to enjoy the ambiance and meet the people and eat the food and see the sights that make it for me with trackchasing.
It didn't take long for me to find Simone and introduce myself. Prior to our meeting today I didn't even know if Simone was a man or a woman! This is when I learned that Simone doesn't speak any English! In point of fact, his friend Martina had been doing the translation into English during our email correspondence.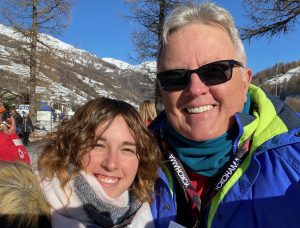 Nevertheless, Simoni was excited to see that an American had come all the way to Italy to see the Ice Challenge Series. I also had a chance to meet Martina (above). She was a great English speaker and welcomed me with my own personalized guest pass and lanyard. Simone and Martina were really nice folks and made me feel at home here in Italy.
Soon after that, I met up with a fellow by the name of Mateo (above). He was doing the media chores for today's race event. Mateo asked me if I might like to do a live interview for their social media sources. Of course, I would.
Mateo and I hiked up to the second floor of the official's stand. From there Mateo asked me a few questions in English and then translated the responses into Italian. He posted that video interview almost immediately after we did it on the Ice Challenge social media sites. The video received more than 1,000 views in the first few hours after posting. Then I shared the content with several of my Facebook friends as well.
I must admit that I trackchase just a little bit differently than virtually all of my fellow competitors. I try to find the key decision-makers who are running the races to get the information I need to make for a successful event.
Simone is the leader of the Italian Ice Challenge Series. Martina is his right hand "man" and English translator. Mateo is in charge of public relations for the event. I certainly had all of the key people on my side. This allowed me to explore anywhere at the track today at my leisure.
As I mentioned there was no signage in English, which was to be expected. I'm not sure I ever saw a single toilet and there were no traditional concessions being sold.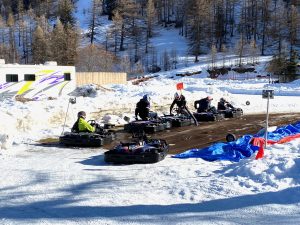 As I walked around I found a go-kart track that was being used by several flat card racers. Just off of where that track was located was a ski lodge type building. Inside buffet-style hot meals were being served. They had an active cash bar as well. I saddled up to the bar and ordered a Bailey's double. That went down smoothly.
The last event of the day was going to be the Masters race. This is a race reserved for the fastest qualifiers during the preliminary events.
I asked Mateo why they don't have more wheel to wheel racing like the Masters race would be. He told me that until the 1990s they actually did have wheel the wheel racing. Then they decided that the wear and tear on the cars was too much. They went back to more of a rally-style race procedure.
Today's master race started six competitors. The race was scheduled for only four laps over the ice road course. I'm going to guess that today's road course was about 3/4 of a mile long.
I'm going to ask that you take a close look at the photos and the video from the ice racing today in Italy. I think you'll get a lot of enjoyment from not just the photos taken at the races but throughout Italy and France from earlier in the trip.
It didn't take long to complete four laps! Effectively, from a trackchasing point of view, I had come all the way from Los Angeles, California in the United States to Pragelato, Italy for those four laps. Was it worth it? You betcha!
I stayed around for the podium presentation and then booked on down the mountainside back to my hotel in Turin, Italy. I was staying at the ultra-plush AC Hotel by Marriott. Those folks had upgraded me to a suite. This hotel was the perfect place to stay for this particular ice race.
AFTER THE RACES
Will I ever see an Ice Challenge race again? I think I will. Next Sunday, Carol and I are planning to go to their event up in Livigno, Italy. We will be making a special effort to get there. That race is expected to be Carol's first-ever Italian race racing adventure.
For the evening I found an Italian pizzeria a couple of blocks away from my hotel. Soon I was dining on a thin crust sausage and mozzarella cheese pizza with black olives. Italian pizza as you might expect is outstanding. My pizza was supplemented with the Italian beer, Birra Moretta. It was all very good.
From here I will make my way back to Paris, France. I'll be meeting up with Carol there on Thursday afternoon. We'll plan to fly to Nice, France to put ourselves in position for some more European ice racing in two different countries.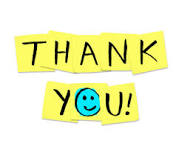 I have special thanks for the friendliness and hospitality shown by Simone, Martina and Mateo. They were great folks to meet.
Good afternoon from Pragelato, Italy.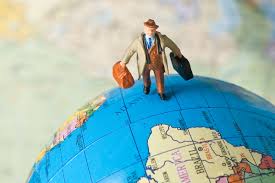 Randy Lewis – 85 countries – 2,600 tracks.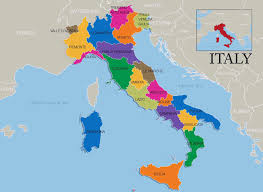 Italy
The "Bel Paese" which means beautiful country 
This afternoon I saw racing at my 5th-lifetime track in the Bel Paese country, yes, the Bel Paese country. 
Thanks for reading about my trackchasing,
Randy Lewis
World's #1 Trackchaser
Peoria Old Timers Racing Club (P.O.R.C.) Hall of Fame Member 
Italy sayings: IL BUON GIORNO SI VEDE DAL MATTINO [A good day starts from the morning]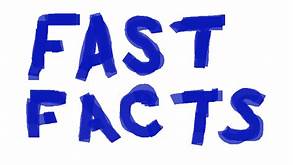 JUST THE FACTS
LIFETIME TRACKCHASER COMPARISONS 
The three most important trackchasing comparisons to me are:
Total lifetime tracks seen
Total "trackchasing countries" seen
Lifetime National Geographic Diversity results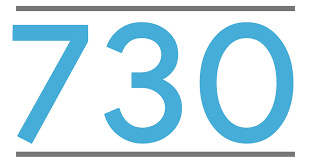 Total Lifetime Tracks
There are no trackchasers currently within 730 tracks of my lifetime total.  Don't blame me.
Randy Lewis, San Clemente, California – 2,600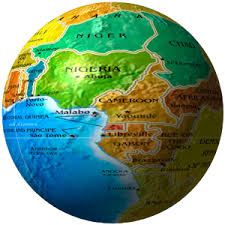 Total Trackchasing Countries
The nearest trackchasing competitor has seen racing in 30 fewer countries compared to my lifetime total.  
Randy Lewis, San Clemente, California – 85
Current lifetime National Geographic Diversity results
Randy Lewis, San Clemente, California – 3.96
That's all folks!  Official end of the RLR – Randy Lewis Racing Trackchaser Report
Click on the link below to see the video production from the racing action today.
Click on the link below for a photo album from today's trackchasing day.  You can view the album slide by slide or click on the "slide show" icon for a self-guided tour of today's trackchasing adventure.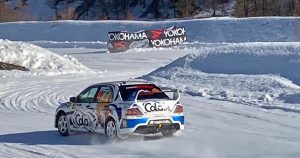 Part 1 of this three-part trip, taking me to Pragelato, Italy for ice racing was finished. The trip was off to a great beginning.