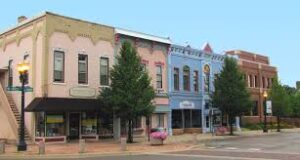 Greetings from Mason, Michigan
.
.
From the travels and adventures of the 
"World's #1 Trackchaser"
.
.
Ingham County Fairgrounds
Dirt oval
 Lifetime Track #2,569
The EventVideo PlusPhotos
THE EVENT
I am a "trackchaser". I trackchase. Before you discovered my site had you ever heard of trackchasing? Maybe not? So….what the heck is trackchasing? Sit back, take a read and you'll be an expert on my hobby of trackchasing when you're finished.
Here's my best explanation.
Trackchasing is a three-pronged hobby. I'm a racing fan. I love to travel. I love to analyze opportunities to get the most out of everything while saving time and money.
Trackchasing fills the need for all of the above. The racing part of my trackchasing has me trying to see wheel to wheel auto racing at as many different racetracks as I can all over the world. Yes, all over the world. So far things are going pretty well. As this is written, I've seen racing in 85 countries at more than 2,500 tracks. As a matter of fact, I've seen racing at more tracks than anyone else in the world.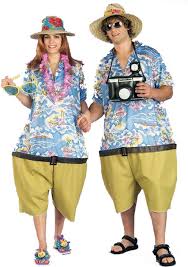 Equally important to me are the things I get to see and experience over the "long and dusty trackchasing trail". I call these adventures "Trackchasing Tourist Attractions". You won't want to miss my "Trackchasing Tourist Attractions" page. Here's the link:  Trackchasing Tourist Attractions or my "Sports Spectating Resume" page, Sports Spectating Resume on my website at www.randylewis.org.
I live in southern California. That's probably the most inconvenient location in the country for seeing tracks in the U.S. Most of the racetracks in the U.S. are located well over 1,000 miles from where I live. As a matter of fact, my average trip covers 5,000 miles and more. I take 35-40 of those trips each season. In any given year I will travel well over 200,000 miles, rent more than 50 cars, and stay in more than 150 hotel rooms.
I get the chance to meet people all over the world. With trackchasing trips to 85 countries and counting just getting the chance to experience so many other cultures, spend time in their homes and meet their friends is a huge reward for being in this hobby. I am indebted to several of these folks for their help and friendship.
It's takes a good deal of planning to do the above and not spend my entire retirement portfolio. I enjoy the challenge, the travel and every other aspect of "trackchasing". In reality, my trackchasing hobby is a lot like being with the carnival. I breeze into town, stay a little while and then head on down the road.
Today's adventure was one more of the 2,000 trips that have taken me up, down and around the proverbial long and dusty trackchasing trail.  If you would like to see where I've been and experience those adventures here's the link: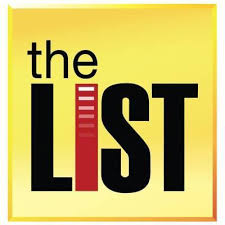 If you've got a question, comment or whatever please leave it at the bottom of this report.  It's very easy to do.  Or you can visit me on Facebook.  Thanks!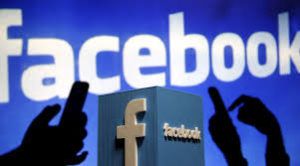 FOREWORD

Wednesday, July 31, 2019.
Today was a rather simple and straightforward trackchasing day. I woke up in the less than high-quality Magnuson Hotel in Fort Wayne, Indiana. I took the late check out and didn't leave the motel until 12 noon.
Tonight I would be staying in Battle Creek, Michigan. My trackchasing location for this evening was in Mason, Michigan. Battle Creek was only two hours from Fort Wayne and Mason was only an hour from Battle Creek.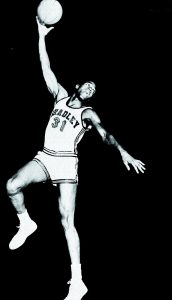 Battle Creek, Michigan sticks in my mind from my boyhood days. What's the story? I followed the Bradley University basketball Braves in the late 50s and early 60s. Bradley is located in Peoria, Illinois and my hometown of East Peoria sits just across the Illinois River from Peoria. Bradley's all-time most famous and productive player was Chet, "The Jet", Walker. Chet was from Battle Creek.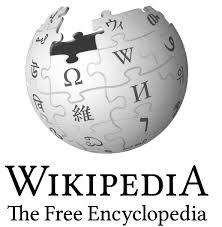 Chet Walker would later go on to be a star in the NBA playing for the Philadelphia 76ers and the Chicago Bulls. This is what Wikipedia shares about Chet Walker:
"Chester Walker (born February 22, 1940) is an American former professional basketball player.
Born in Bethlehem, Mississippi, Walker played high school basketball for the Benton Harbor High School boys basketball team. He graduated from Bradley University in 1962 as the school's all-time leading scorer. The Bradley Braves won the NIT Championship in 1957 and 1960. Walker's speed and agility on the court earned him the nickname "Chet the Jet." He probably is best remembered as a starting forward on the 1966–67 Philadelphia 76ers team, which some consider the best NBA team of all time.
Walker was drafted by the Syracuse Nationals in the 1962 NBA draft, and was named to the NBA's first All-Rookie Team in 1963. He followed the team to Philadelphia after his rookie season. A seven-time participant in the NBA All-Star Game, Walker averaged over 19 points and eight rebounds a game for the 1966–67 76ers, who won 68 games and lost just 13—the best record in NBA history at the time.
That Alex Hannum-coached team, which also featured center Wilt Chamberlain, guards Hal Greer and Wali Jones, and sixth man Billy Cunningham, ended the eight-year championship run of the Boston Celtics. Walker played his final six seasons with the Chicago Bulls, and never averaged less than 19.2 points and 5.0 rebounds a game. In his 13-year career, Walker scored a total of 18,831 points. The 6–6 forward was an outstanding free-throw shooter, especially in his later years with the Bulls. He led the NBA with an accuracy rate of 85.9 percent in 1970–71, and ranked among the top-10 free-throwers five other times.
After his playing days, Walker became a moderately successful TV movie producer. He is the author of a memoir entitled Long Time Coming: A Black Athlete's Coming-Of-Age in America (1995). Walker also appeared in The White Shadow in Season 3's "If Your Number's Up, Get it Down" as a former Chicago Bulls' teammate of Coach Ken Reeves (Ken Howard).
On February 24, 2012 (two days after Walker's 72nd birthday) it was announced that Chet Walker was elected to the Naismith Memorial Basketball Hall of Fame by the veterans committee. He was formally inducted into the Hall of Fame in Springfield, Massachusetts on September 7, 2012."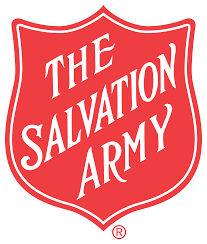 I have a "tie-in" with Chet Walker. I began playing organized basketball in the second grade. In the sixth grade our coach owned Lewis Cabinets (no relation) in Peoria. Lewis Cabinets sponsored our team in the Salvation Army (still my favorite charity to this day) Biddy Basketball League. Coach Lewis told us if we won the league championship we could have any Bradley University player come to our team banquet that we wanted.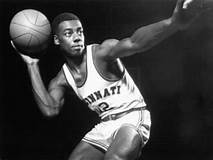 In Peoria, Illinois, especially back in those times, Bradley University basketball was HUGE. In 1960 Bradley was ranked #2 in the country and ended up beating the University of Cincinnati Bearcats, who were ranked #1 one at the time, with their star Oscar Robertson. 
Our sixth grade team sponsored by Lewis Cabinets won the championship in 1960. Somehow our coach got Chet Walker to come and have dinner with us. We were eating in a small banquet room with ten 12-year-old boys, our coach and Chet Walker! Wow, was that something. That's my memory from Benton Harbor's Chet Walker
With an absolutely beautiful weather day and a little time on my hands I had the opportunity to first visit a very unique dining establishment. That would be followed by several Fort Wayne Trackchasing Tourist Attractions.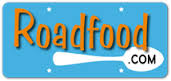 There's a website called roadfood.com that I discovered years ago. They identify some of the really quirky long-time establishments serving culinary delights that many times are no longer available on a broad scale basis. I wish I took more time to check out roadfood.com. Sometimes I just forget about it but today I didn't.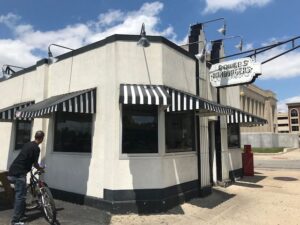 Road Food mentioned an old-time diner/hamburger establishment called Powers Hamburgers. Powers is located in downtown Fort Wayne, Indiana. I skipped breakfast so I could eat just a little bit more at this Road Food recommendation. 
From my advance research it looked as if Powers Hamburgers sold a burger that was similar to what is offered at White Castle. I like White Castle so I figured I would like Powers as well. I did but for slightly different reasons. 
I walked into the diner, which is housed in a building built all the way back in 1940. The place had 8-10 stools at the counter and an equal amount of stools scattered around the very small interior of the restaurant. I could tell this was a decidedly local clientele. 
My going in order was going to be three double cheeseburgers. The burgers themselves were somewhat small and I figured I could handle three of them.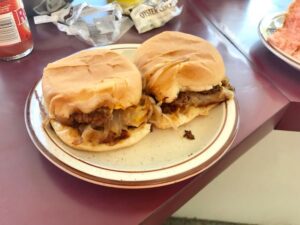 However, it is somewhat common for me to have one food order in my head and another food order comes out of my mouth when it's time to communicate with the server. That was the situation today. I ended up ordering two double cheeseburgers and a small serving of their chili. 
For most people that probably would have been enough to eat for lunch. However, I saw that they also had pies and cakes on the menu. I inquired. "What was that cake on the top shelf?" I asked. 
"It's the cherry chip cake," my very efficient server told me. "I'll have that and some vanilla ice cream", I told her. Now I had definitely ordered more than I planned for! The Cherry Chip cake was delicious. The portion of vanilla ice cream I was served was beyond humungous.
It was all good. Please do NOT miss the pictures from Powers Burgers. It's a retro classic. I would go back there in a heartbeat.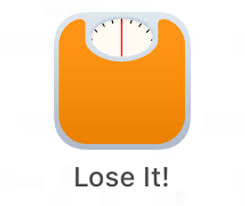 My smart phone app called "Lose It!" tells me that if I eat 2,000 calories a day I could lose a pound and a half each week. I don't exactly know how many calories are in two double cheeseburgers, a small bowl of chili and a very large piece of cherry chip cake and an even larger serving of vanilla ice cream. However, I was still optimistic that I might stay under the 2000 calorie daily limit. How could that be? 
Well, first I had skipped breakfast. Next I would end up walking nearly 5 miles for the day. Finally, with such a big lunch I decided I wouldn't eat much at tonight's county fair. That's my story and I'm sticking to it.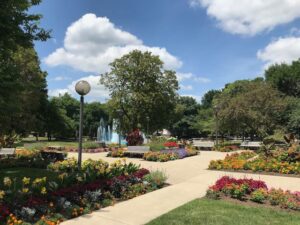 Following lunch at Powers I took a walking tour of Fort Wayne, Indiana. It was a picture perfect day. The city has a lot of their attractions located downtown. I selected the Botanical Conservatory. The arboretum was highly rated. Admission was just five bucks. The arboretum wasn't very large but they had a wet jungle type building, a desert building and more. I don't visit a lot of arboretums but I enjoyed doing that today.
From there it was time to drive up to Battle Creek and check into my Fairfield by Marriott hotel. When I first met the desk clerk I tried to give her a cheery hello and welcome but she didn't seem to be in a very good mood. Then I shared my platinum elite Bon Voyage number with the hopes of getting a room upgrade. It took some tugging and pulling on my part to get her to do a little extra work to give me that special room. I don't think she was into extra work! However, I am trained to tug and pull. 
Tonight I was trackchasing at the Ingram County Fairgrounds in Mason, Michigan. I had gone there all the way back in 2005 to see a county fair figure 8 race. Tonight I was returning to see a race on a different configuration, a dirt oval track. You can do that in trackchasing you know. 
I have been trackchasing at more than 500 county and state fairs. I have now reached a point where I cannot remember each and every one of them. When I came to Mason, Michigan in 2005 seeing racing at the Ingham County Fairgrounds figure 8 track was lifetime track #921. That was nearly 15 years ago and more than 1,600 tracks have come and gone since I went there all those years ago. 
Honestly, I didn't have any remembrances from my 2005 visit to the Ingham County Fairgrounds. I checked my Trackchaser Report from that era. The story told me the fairgrounds had a huge grandstand and it was old. I also commented that I had paid $14 in total to see the race. I had run into trackchaser Ed Esser and we sat together for the evening.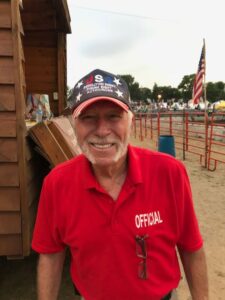 I also passed along my trackchaser press release to USA derby promoter Sonny Hall (above). He spent most of the evening not talking about me but my fellow competitor Allan Brown, a friend of Sonny's.  You won't want to miss reading that 2005 Trackchaser Report. From the sounds of it the trip nearly 15 years ago was a more interesting visit than what I encounter tonight. 
Tonight there was no charge to park at the fair. Like virtually every county fair I visit it was crowded. As a member of the older generation I paid just five dollars to get into the fairgrounds. 
Nothing at the fairgrounds tonight rang a bell. I kept looking for that big old time covered county fair grandstand. It was nowhere to be seen. I was told a series of small aluminum bleachers would be where I would watch tonight's racing action from.
THE RACING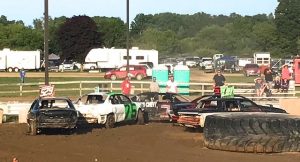 Ingham County Fairgrounds – Mason, Michigan
It was going to cost me another five dollars to get in to watch the races. I could have paid $10 for a "reserved" seat. The reserved seats were a series of three rows of small chairs all arranged in front of the aluminum grandstands. I'm sure someone on the fair board thought that would be a good way to generate extra revenue. 
When I bought my ticket I asked the ticket seller if the fairgrounds used to have a large covered grandstand. They did! However it had been torn down recently and they were hoping to build a new one. 
Then when I found my seat in the top row of the eight-row grandstand I asked the fellow sitting next to me about the now departed old time grandstand. He told me it went away two years ago. He also said they were planning on building an indoor arena to replace it but that have been put on hold for the time being. 
I can honestly say that I had absolutely no memories of my 2005 visit. I'm not exactly sure what that says. Does it say I have a poor memory? Does it say that I've seen a lot of racetracks since 2005? It might say all of that and more.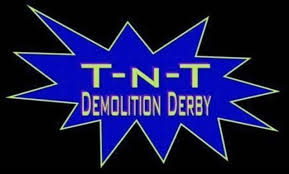 Tonight's racing was being promoted by TNT Derby. They seem to be gaining a greater prominence in the state of Michigan. The wolverine demo derby/bump and run activity has been mainly controlled by Unique Motorsports and USA derby. Looks as if a power switch is beginning here in Michigan. 
The crowd wasn't all that huge tonight. I'm going to guess maybe 300 people tops. At five dollars per ticket that's not a lot of revenue. 
The stock class, which was also the least expensive class, brought 14 entries. Is it really a surprise to anyone that the least expensive class to race also draws the most racers? The modifieds had just three and the big cars had four. If that doesn't tell a promoter that the low dollar race car classes are the most popular I don't know what does. 
The racing, for what it was, was actually pretty good on the paper clip shaped oval track. As always I would recommend you take a look at my video and my photo album to see exactly what the fairgrounds and the racing was like. I think you'll enjoy it. 
The racing started on time at 7 p.m. That was better than last night in Indiana when the racing began an hour late with a similar type show. However, just like last night the announcer couldn't be heard very well over the PA system even though it sounded as if he had a lot to say. 
The final checkered flag on the last feature race of the night dropped at 8:30 p.m. I think an hour and a half for this type of racing show is about right. I took a walk through the carnival area and then through the farm building area. 
AFTER THE RACES
Since I had really chowed down at lunch I didn't want to eat much for dinner tonight. I chose a very small corndog and a Diet Coke. Based upon my exercise for the day, skipping breakfast and managing supper I might very well have come in at my 2000 calorie daily goal or maybe even less despite consuming a gargantuan lunch. 
Tonight's after the races drive took me over to Battle Creek, Michigan where I was staying the night. Tomorrow night's race is only about an hour's drive from Battle Creek away as well. I can do so much more in terms of seeing local things and doing local stuff when I don't have to drive 500 miles a day. 
Good evening from my second ever visit to the Ingham County Fairgrounds in Mason, Michigan. 
Good evening from Mason, Michigan.
Randy Lewis – 85 countries – 2,569 tracks.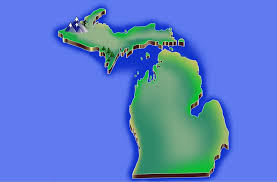 Michigan
The Wolverine state
This evening I saw racing at my 132nd lifetime track in the Wolverine state, yes, the Wolverine state.  I hold the #4 trackchasing ranking in Michigan.  I've seen 132 or more tracks in two different states.
Thanks for reading about my trackchasing,
Randy Lewis
World's #1 Trackchaser
Peoria Old Timers Racing Club (P.O.R.C.) Hall of Fame Member
Michigan sayings:  Meijers and Krogers: (instead of Meijer and Kroger)
We like to put an S in the name of everything to make it possessive. Everyone around here says it as Meijer's. Others, from out of town, have called it "Meijer" and it sounded weird. Friends will point out when we make these stores (and other place names possessive.)
QUICK FACTS
LIFETIME TRACKCHASER COMPARISONS 
The threemost important trackchasing comparisons to me are:
Total lifetime tracks seen
Total "trackchasing countries" seen
Lifetime National Geographic Diversity results
Total Lifetime Tracks
There are no trackchasers currently within 715 tracks of my lifetime total.  Don't blame me.
Randy Lewis, San Clemente, California – 2,569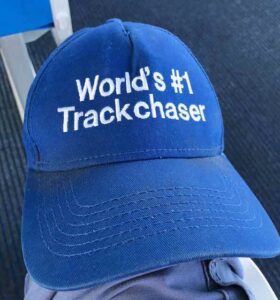 Total Trackchasing Countries
The nearest trackchasing competitor has seen racing in 30 fewer countries compared to my lifetime total. 
Randy Lewis, San Clemente, California – 85
Current lifetime National Geographic Diversity results
Randy Lewis, San Clemente, California – 4.14
That's all folks!  Official end of the RLR – Randy Lewis Racing Trackchaser Report
Click on the link below to see the video production from the racing action today.