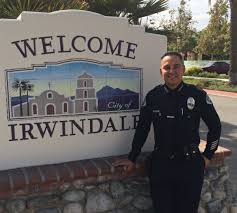 Greetings from Irwindale, California
.
.
From the travels and adventures of the
"World's #1 Trackchaser"
.
.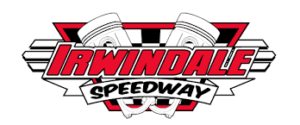 Irwindale Speedway
Asphalt outer oval – 1/2-mile
Lifetime Track #368
.
.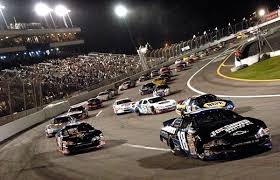 Irwindale Speedway
Asphalt outer oval – 1/3-mile
Lifetime Track #387
.
.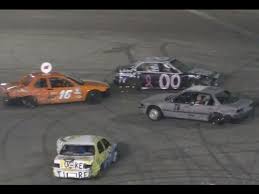 Irwindale Speedway
Asphalt figure 8
Lifetime Track #566
The Event2002 visit
THE EVENT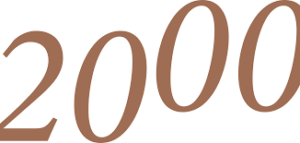 Today's undertaking was just one of more than 2,000 trips that have taken me up, down and around the long and dusty trackchasing trail. If you would like to see where I've been and experience those adventures here's the link:
If you've got a question, comment or whatever please leave it at the bottom of this report.  It's very easy to do.  I'll try my best to respond.  Thanks!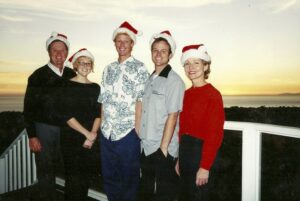 The Irwindale Speedway opened in 1999.  It didn't take me long to make my first visit.  During that first year Carol and I made separate forays, first to see racing on the 1/2-mile oval (track #368) and then the 1/3-mile asphalt track (#387).  Later, in 2002, we were back for figure 8 (track #566) racing at the Irwindale Speedway.
I didn't begin writing my famous Trackchaser Reports until about track #430.  Therefore I have no major written memories from those 1999 visits.  I do know that Greg Pursley #98 won on my first trip.  "Josh" in #94 won when we first saw racing on the inner oval.  By the time we made it back for the figure 8 racing three years later I WAS writing my Trackchaser Reports.  You can read all about it in this post behind the tab "2002 visit".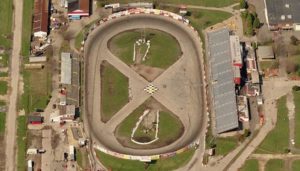 For the most part I have never been a big fan of short track asphalt racing.  My all-time favorite track of this genre is the Rockford Speedway (IL).  I made more than 50 trips there.  I also enjoyed the "tar" racing at the old Mesa Marin Speedway.  I made many trips across the "grapevine" to see their big races including the NASCAR Winston West shows.
In 2009 I saw the Turkey night midget races at Irwindale.  It made me miss the racing at Ascot all that much more.  Over the years I've only been to Irwindale a handful of times.  The track is just about 60 miles from my home.  No, I am not a major short track asphalt racing fan.  However, I will contend that the Irwindale Speedway in one of the five best overall short track facilities in the world!  Sadly, the racing might end there after the 2016 racing season.  Why?  Southern California land is too valuable to have its best use be a racetrack.  That's why Ascot Park, El Toro Speedway and many other SoCal tracks bit the dust.
Greetings from Irwindale (figure 8 track), California,
PEOPLE/TRAVEL NEWS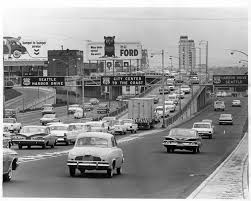 Today I went to the races like most people in America do. I simply got in my car with my wife on a Saturday night and drove a few miles (59 to be exact) and enjoyed the most popular sport in America, from an attendance point of view. When we left San Clemente it was 72 degrees. After stopping to eat and arriving at the track the temperature had already dropped to 71. It was 64 degrees when we left the track at about 10:45 p.m. It was a very comfortable evening.
We arrived at the track at 7 p.m. the scheduled start time. The national anthem was playing as we bought our tickets. The 6,000 seat aluminum grandstand was 95% packed. The restroom facilities are first class and huge. They have a couple of elevators that run from ground level to the top of the press box. The announcer, Bruce Flanders, is from the now shuttered Ascot Park and keeps everyone informed and entertained.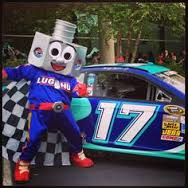 Irwindale Speedway has its own mascot, Lugnut. Lugnut, although very popular with most of the fans, was a bit annoying to me. Whenever, there is any track downtime during a wreck or whatever, Lugnut comes out with one of those pneumatic guns that fires t-shirts into the stands. The crowd goes crazy over Lugnut. I would estimate he fired 30 t-shirts into the crowd during the evening.
RACING NEWS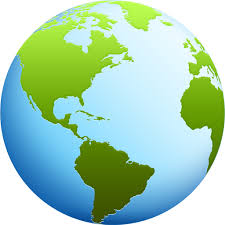 It is now my opinion that the Irwindale Speedway is the best and most state of the art free standing (not on the same property of a major speedway) short track speedway in the world. IS has three different tracks, a one half mile asphalt oval, a one third mile asphalt inner oval that does not touch the larger oval and a traditional figure 8 oval which is part of the one third mile oval track. Also, I just read on the track website that go karts (mainly a non-countable class) race on a specially prepared road course at IS. What are we going to do when a track runs a race using turns 1 and 2 of the outer oval and then turns 3 and 4 of the inner oval? And then vice versa??
The figure 8 track is my 566th track and Carol's 111th. Carol worked hard at not making any statements or doing anything that I could mention in one of these reports. She did a good job at that. She's a good racing buddy!

This breaks my 10th place tie with Pappy Hough and Norm Wagner. Assuming that neither one of these trackchasers got credit for a track this weekend then I'm on my way to staying in the top 10. Norm is not part of our trackchaser email group and submits his information via phone or mail on a sporadic basis. It's possible he could submit more races and take over 10th place again. For this season I've seen 19 tracks to Norm's 8 and I've got plenty planned for the next month so I'm confident that our battle for 10th place will end soon.
General admission pricing at IS varies based upon the classes that are racing. The "normal" price is $15. When we arrived at the ticket booth someone offered us one promotional ticket for $5. I used my AAA card to buy our second ticket for just $10. As a side note, I highly recommend the AAA card. It only costs about $65 per year. You get good discounts on all kinds of things like hotels, rental cars and tickets as well as some excellent highway service when you have a flat, can't start the car or whatever. As I promised my objective is to save you at least $500 a year by reading these words. This is a nugget but you've got to make the phone call!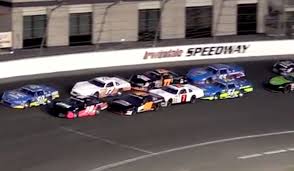 Tonight's racing was pretty much features only (there was one trophy dash). Classes included legends, super stocks, American race trucks, super late models and figure 8s. Each of the oval classes started between 25 and 35 vehicles for main events from 20-75 laps. The racing is close and there are multiple racing grooves. The cars are very professional looking with great looking paint jobs and no dents (at least when they start).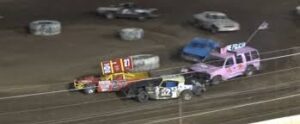 The figure 8 class is racing for the first time this year. They race once a month. I believe the track has a curfew. The figure 8 class was the last event of the night and started about 10:20 p.m. There was some talk over the radio about the figure 8 class bumping up against the curfew. I don't know if that curfew is 10:30 p.m. or 11 p.m. Nevertheless, the 15 car figure 8 field put on an entertaining 20-lap feature event. Several of the cars ran with sprint car wings. There was even one guy racing a very nice looking 1952 Plymouth. He was the slowest car in the field. These cars race are as fast as or faster than any figure 8 class I've ever seen.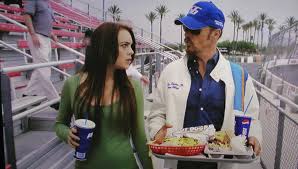 TRACK FOOD:  More and more I'm becoming convinced that it's better to eat somewhere before I get to the track than at the track itself (it took me 566 tracks to realize this?). Carol and I ate at the La Salsa Grill which is located in the Anaheim Plaza Hotel just a few yards from the monorail at Disneyland. Anaheim has turned into a predominantly Hispanic area. A recent newspaper article stated that the primary language in 66% of Anaheim households is Spanish which ranks it in the top 10 such cities in America. The La Salsa Grill offers excellent and authentic Mexican food with a very unusual offering, Mexican corn chowder. We were given the ultimate compliment when eating at a Mexican food restaurant. After we chatted with the waiter about the restaurant and the food he, unsolicited, brought us the special hot salsa for our chips. This proved that, in his mind, we were not the typical Gringos who might find the ketchup too hot for their taste. There was even a large Mexican wedding going on in the hotel with lots of singing and dancing. Most of the gentlemen were wearing cowboy hats and pointed toe cowboy boots.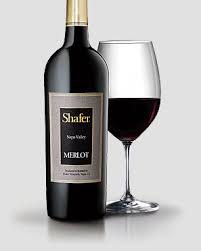 Irwindale Speedway does offer better than average food for a race track. They have some very unusual items that make it seem like your watching a California sporting event. What would these be you ask? How about three different wines? You can get a 6 oz. class of Merlot, Chardonnay or White Zinfandel for $4. They've also got strawberry and strawberry banana fruit smoothies. Throw in a little cappuccino and fresh roasted almonds in a special sugar, cinnamon and vanilla coating and you've got some of the most unusual food items you'll see anywhere. Reflecting our humble background we enjoyed beer and nuts (almonds if you will)!
The track even has food attendants in the stands that will take your order, go get the food and deliver it to you. It's just like being at a Lakers game! The food attendant was dressed in a lady's tuxedo. Only in the Golden State!!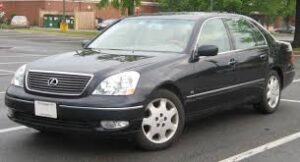 RENTAL CAR UPDATE:   The household Lexus handled the driving chores of the 59-mile each way trip. I've noticed a new feature when getting gas during the last two weeks. When paying by credit card at the pump I'm now being asked for my zip code. It's actually a good security feature. I would suspect that most people using a stolen credit card don't know the owner's zip code.
TRACK RADIO FREQUENCY: Each car in every class (except figure 8s) has its own spotter and radio. This is great when it comes to aligning restarts and really keeps the program moving. Again, I'm not aware of any short track that does this. Carol and I were both able to listen to some of the "inside info" from track officials.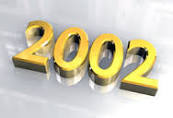 New racetracks visited in 2002
Editor's note:  These URLs were active in 2002.  What are the chances they still work today?  Do you feel lucky?
Beebe Speedway, Beebe, AR (http://www.beebespeedway.com/.)
North Alabama Speedway, Tuscumbia, AL (www.northalabamaspeedway.com)
Pike County Speedway, Magnolia, MS (http://hometown.aol.com/racecentrl/index.html)
North Central Arkansas Speedway, Yellville, AR (http://www.northcentralarspeedway.com/)
West Plains Motor Speedway, West Plains, MO (http://www.westplains-speedway.com/)
Southern National Speedway, Kenly, NC (http://www.southernnationalspeedway.com/)
Carolina Motorsports Park, Kershaw, SC (http://www.cmpracetrack.com/)
The Dirt Tract at Lowe's Motor Speedway, Concord, NC (http://www.charlottemotorspeedway.com/)
Oglethorpe Speedway Park, Savannah, GA (www.ospracing.net)
Big Daddy's South Boston Speedway, South Boston, VA (http://www.southbostonspeedway.com/)
Bakersfield Raceway Park, Linton, IN (http://www.ncci.net/Bakersfield/)
Indianapolis Raceway Park (road course), Indianapolis, IN (http://www.irponline.com/)
Kil Kare Speedway (one quarter mile oval), Xenia, OH (http://www.kilkareraceway.com/)
Thunder Raceway, Show Low, AZ (http://www.thunderraceway.com/)
Columbus 151 Speedway, Columbus, WI (http://www.racingonline.com/columbus151/)
Kalamazoo Speedway, Kalamazoo, MI (http://www.kalamazoospeedway.com/)
Toledo Speedway (small oval), Toledo, OH (http://www.arcaracing.com/)
Toledo Speedway (figure 8), Toledo, OH (http://www.arcaracing.com/)
Irwindale Speedway (figure 8), Irwindale, CA (http://www.irwindalespeedway.com/index.asp)
Upcoming events through July 1, 2002
| | |
| --- | --- |
| Lafayette County Fairgrounds | Darlington, WI |
| Hamilton County Speedway | Webster City, IA |
| Track Name Unknown | Hampton, IA |
| Cresco Speedway | Cresco, IA |
| Hartford Speedway Park | Hartford, MI |
| Eldora Speedway | Rossburg, OH |
| Stateline Speedway | Edon, OH |
| Sixty-Seven Raceway Park | Alton, IL |
| Belle-Clair Speedway | Belleville, IL |
| Scotland County Raceway | Memphis, MO |
| Track Name Unknown | Brooklyn, IA |
| I-35 Speedway | Mason City, IA |
| Twin Cities Raceway | North Vernon, IN |
| New Thompson Speedway | Thompson, CT |
| Accord Speedway | Accord, NY |
| Little Wheels Speedway | Freehold, NY |
| Canandaigua Speedway | Canandaigua, NY |
| Starlite Speedway | Trumansburg, NY |
| Wyoming Cty Intl Raceway | Perry, NY |
| Merrittville Speedway | Thorold, Ont |