Greetings from Hawley, Pennsylvania
.
.
From the travels and adventures of the "World's #1 Trackchaser"
 .
.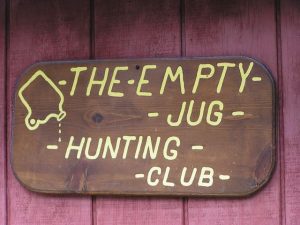 Empty Jug
Dirt oval
  Track #1,052
I woke up in Doylestown, Pennsylvania this morning. This is what transpired today.
EDITOR'S NOTE
Today I had one of my most unusual trackchasing adventures ever.  Make sure you take a special look at these sections, "The trip", "The people" and the "Race track news."
PEOPLE/STRATEGY/TRAVEL NEWS
The Strategy
I'm not sure if I have conveyed to you exactly how important preparation for a trackchasing trip really is.  Today's preparation was a little bit out of the ordinary.  In order for me to attend the racing event at the Empty Jug, I had to get permission.
Normally, I can just show up, buy a ticket and walk right in. The Empty Jug racing facility is on private property.  It's not open to the public and the public is not encouraged to attend.  Several trackchasers have gone to the Empty Jug before me.  Fortunately, they must have given a good account of themselves because when I sent my email request to the track, I was welcomed with open arms.
The Trip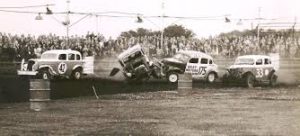 Today I would be visiting a throw back to the long gone days of backyard racing.  Back in the 1940s and 50s, it was common to have a racetrack literally in the backyard of somebody's place.  A few "Good ole boys" would get together for some racin', rubbin' and beer drinkin'.  Today I was going back in time.  I was going to the "Empty Jug."
The Empty Jug Stock Car Racing Association runs just 10 times a year on a 1/8 mile dirt oval.  They are NOT open to the public.  You have to get special permission if you're an "Outsider."  I had known of other trackchasers who visited the "Jug." I have wanted to go there for a very long time myself.  Today was the first time it worked into my schedule.
I contacted one of the track operators, Woody Hutchinson, by email asking if I could come for a visit.  Woody replied quickly to me with these words, "Trackchasers are always welcome.  Racing should start around 1 p.m., but we'll be at the track from 10 a.m. on." Great, I was going to the "Jug."
Woody also included a link for directions to the place.  This place is located up in the hills (about 2,000 feet elevation) and the woods.  The link to the directions includes several lines of twists and turns and even a photo of an intersection that I would encounter.
Nevertheless, I missed the turn.  I ended up a mile or two past the track's entrance at a convenience store. I have spotty luck with stopping at stores like this to get track directions.  However, today was my lucky day.  What did I find sitting behind the counter?  A young woman who looked just like Ellie May on the Beverly Hillbillies TV show.  For my younger readers, Ellie May was a very attractive woman in more ways than one.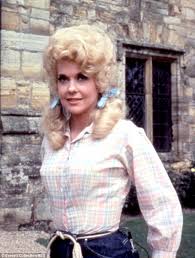 There weren't any customers in the store and I asked Ellie May, I mean the young woman, if she knew where her jugs were, I mean if she knew where the Empty Jug was.  Sometimes I get a bit tongue tied in situations like this!
She looked up and smiled.  Yes, she knew where the Empty Jug was.  It just happened to be right next door to her house.  Now, let me tell you something.  I have been in nearly every convenience store in this country at one time or another asking for directions to racetracks.  I have NEVER been told that not only do I know where the track is, it's next door to my house.
She began to explain the directions to me.  She seemed to sense I was a bit distracted.  Finally, she said, "You know I get off work in 15 minutes.  Why don't you just follow me to my house and you'll be right next to the track."  O.K., I can smell a pickup line just about as well as the next guy.  Carol had warned me about people like this.  I encounter them on occasion but certainly not often enough!
After she said that, I was even more distracted.  I thought she said something like, "You could wash up some and maybe have a drink if you want.  We don't get many visitors up this way.  If you don't have a place to stay I've got an extra bed."  O.K., I can't exactly vouch for all of the quotes in this paragraph, but even if I could, I wouldn't.  Since I've been married nearly 35 years, I declined her more than generous offer to "Follow her home."  She wrote down some directions and gave them to me.  I thanked here and was heading out the door when she said, "If you're still lost in 15 minutes, I'll be looking for you." Wow!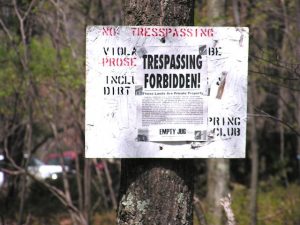 In just a few more minutes, I finally did find the Empty Jug racetrack. It was located down a long winding, rough and rocky road.  I passed the "Private property" sign and the "No trespassing" sign and just kept going. 
Before I go any further, it dawned on me that the woman I met at the convenience store might be one of the Empty Jug guy's wife or girlfriend. Since those guys are all hunters, I don't want to be on their bad side in any domestic situations.  I may have exaggerated my encounter with this young woman. She did offer to direct me to the track when she got off work in 15 minutes since she lived right next door to the track.  She was very pleasant and helpful and I am indebted to her for her kindness.  No one would shoot me after saying such nice things like that, would they?
The People
Now I know the boys from the Empty Jug will be reading this and I'm not sure they understand my sense of humor or style of writing.  I sure hope they do, as every thing I have written or will write is intended to be complimentary.
When I drove into the track there was no racing activity going on. There were racecars parked at different angles and a few racecar haulers and other vehicles.  If this had been 50 years ago and in the south, I might have thought I had just stumbled on some moonshiners. 
Nevertheless, it's difficult to have a California boy, wearing surfer shorts and deck shoes, enter such a scene without being noticed.  I'd probably never make a very good undercover detective.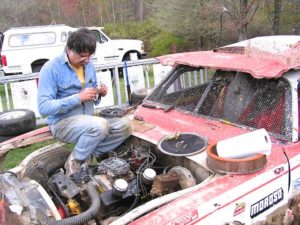 The first person I ran into was George Hibbs.  He is Woody's brother-in-law.  George is a big barrel-chested man with a smile bigger than his chest. He greeted me with a hearty handshake and welcomed me to the "Jug."  He walked me over to brother-in-law Woody who was sitting atop his racecar's front fender with the car's carburetor in about 10 pieces.  Woody (above) was my email contact.  Although he was busy working on his car, he welcomed me and told me I had the run of the place.
George would be my unofficial escort for the afternoon.  He introduced me to the "Boys" one by one.  This was the first race of the season, so everyone was just trying to get over the "Rust" of the off-season.
Before I came to the "Jug", I really did not know what to expect with the racing.  I guess I was thinking that a backyard track like this would be a pretty loosely run outfit.  In reality, nothing could be further from the truth.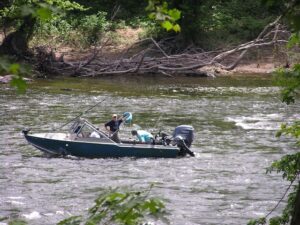 The track sits on 1,500 acres of privately owned property.  The racing is not open to the public.  I'll tell you more about the facilities in the "Race track news" section.  The people were what I found the most interesting.
My escort, George, didn't race any more because of a "Heart condition."  Of course, that didn't stop George from hunting on the property.  Just the day before the race, he had bagged a "20-pound wild turkey."  He also mentioned another fellow had shot a 285-pound bear just up in the woods of the property a short distance.  Of course, that comment had me looking over my shoulder the rest of the afternoon!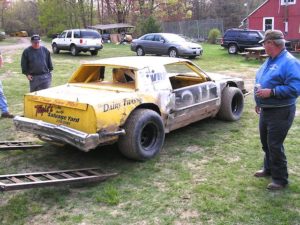 When the races began, George (above right) occupied a special corner worker's stand in the third turn.  When he went down to his position, he handed me off to the track's starter, Fred with these words.  "You can go anywhere Fred says is O.K.  If it's O.K. with Fred, it's O.K. with me."  I guess you could say they could spot a "City boy" with they saw one!
Fred was a very unique fellow.  He wore one of those black leather hats that you see the Hell's Angels wearing when they are just relaxing.  He also had a great set of old-time biker goggles he used when he reached the flag stand.
Fred had been a starter at several tracks on Long Island and in this part of Northeastern Pennsylvania. He knew what he was doing.  He had very little patience for anything that he didn't think was going right while he was on the flag stand.  I'm sure he was not a starter to mess with during the prime of his flag-waving career.
I met several of the driver's today as well.  Heck, there were only four cars racing today.  The Empty Jug runs both "A" series heats and "B" series heats. They use the same cars to race in both series but different drivers.  This way "Guys can share expenses."  That's a pretty good idea.  According to the website there are eight cars registered for the 2006 season.  I asked if an unknown racecar driver showed up wanting to race, would he be allowed.  "Nope," was the short answer.
I met Bobby Markhard the driver of the #5 late model Chevy. Bobby is a lieutenant in the New York City fire department.  He has homes in both New York ("Ya gotta live there to work for the fire department") and up here in rural Pennsylvania.  Bobby was working at the fire house in New York city on that infamous day, September 11, 2001.  You could tell that was a tough day for him.  Later in the afternoon, Bobby invited me to drive his racecar.  Although his offer was tempting, maybe my driving career ended with my ride that great day in 2001 at the Hilltop Raceway in Tirley, England.
I also met the drivers of the #85 street stock Buick.  Wayne Kmieczak and Stan Fields were the team's drivers.  Mr. Kmieczak had a rough start in the second heat.  At the start of the race, he unexpectantly made a sharp left into the track's infield.  After the race, I asked him what happened.  He sheepishly grinned and said, "I forgot to attach the steering wheel the right way and it came off in my hands!" At least he was honest.  His team driver Mr. Fields, "Drove at Flemington in the 50s."
There were several long breaks between each race.  This was mainly so the four racecars could be repaired and/or worked on.  During one of these breaks, George invited me into the Empty Jug Hunting Lodge.  There have been a few trackchasers who have visited the Empty Jug.  I don't know if any of them were ever invited into the Lodge.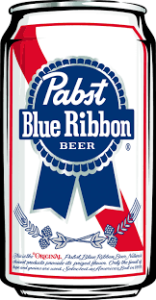 George popped open a "PBR"(Pabst Blue Ribbon) and invited me to do the same.  I'm sure I could have been very comfortable downing my share of PBRs but I had another race to go to later in the day, so I declined.  George, I hope you weren't offended good buddy.
It wasn't long before Fred, the starter joined George and me. We probably spent nearly an hour in the Lodge just shooting the bull.  This was an odd combination of fellows to be hanging out in the place. I'm not sure anyone wearing Dexter deck shoes had ever set foot in the place.
Nevertheless, in no time it felt like we had known each other for a very long time.  George was a former Marine.  He did his boot camp at Perris Island, South Carolina.  That gave us an instant bond, as it always does with fellow Marines. George gave me the low down on the property and the lodge. 
The lodge itself was cool.  It's the same kind of place you would have loved to have had when you were a little kid.  Except this lodge was for big kids!  The place was made out of wood and resembled a rural old cabin that you might find out in the middle of the woods.  The place had several bunk beds and a pot bellied stove.  There was also a fridge to store a few cold ones and a stove to cook some hot food on a cold winter day like they get up here.
There are 25 members in the Empty Jug Hunting Club including one woman. The one concession to the modern day world is their Direct TV system.  I asked George, which was more popular with the club, hunting or racing. "Both," was his answer with a big smile.
When I was trying to find the racetrack, I noticed several upscale homes were being built in the general area.  I asked George if they ever got any noise complaints from their newer neighbors.  "Not really, except one time,"he said.  "We had this one guy drive up and get out of his car and start screaming and waving his arms complaining about the noise.  I walked up to him and told him he was either the bravest son of a bitch or the stupidest to come up to 15 beer drinkin' rednecks and start yellin' at 'em."
George had been the sheriff in these parts for 19 years and what he says goes.  The complainer left and never returned.  George's son joined us for a few minutes and a beer.  Had he ever raced I asked him?  "Ya, a few year's back I was the "B" division champ. But, I work Saturdays and don't have enough time for it now."
George shared two secrets with me today.  I can tell you what he told me about one but not the other. The Empty Jug name comes from an old whiskey jug that hangs on the wall of the lodge.  The whiskey jug sits proudly in the middle of a toilet seat symbolizing the friendship, family and brotherhood that's been enjoyed by the members of the club.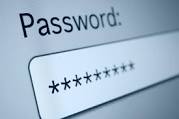 He also shared some secret information about the club website. There are several informational tabs about the different activities that go on at the Empty Jug.  There's some interesting stuff on the "Hunting" tab of the website.  That tab is "Password protected."  I have the password, but will never share it with anyone.  If I shared it with you, then I'd have to kill you.  In addition, if I shared it with you, someone might kill me!
Fred, the starter, didn't have any beer but he brought the powdered sugar doughnuts. He had been around racing for a long time and told me many stories from the olden days of racing.  He was an expert on racing dating all the way back to the 30s.  His family had been an early owner of the famous Islip Speedway out on Long Island.  He had flagged at many of those old-time tracks.
It was warm in the lodge even though the stove wasn't working. Before long, it was time to go out for more racing.  I've been to 1,032 tracks, but I won't forget my time at the Empty Jug.  I hope more "Outsiders" get the chance to have this experience.  I sure enjoyed myself.
RACE TRACK STATS: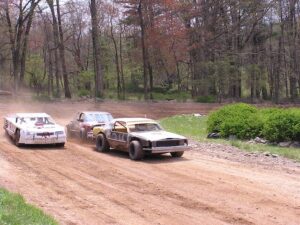 EMPTY JUG, HAWLEY, PENNSYLVANIA – TRACK #1,032 – 5/6/06
This was my 56th track to see in Pennsylvania.  You would think 56 tracks would give me a fairly high state ranking.  I would lead the rankings in 41 states with 56 tracks. What does that total get me in Pennsylvania? 
How does 23rd place sound!  I am 31 tracks out of the top 10.  You see, it seems that most of the top 20 trackchasers live in either Pennsylvania or nearby New York.  This area has not only been mined but also decimated by these regional trackchasers.  Guy Smith leads the state with a respectable total of 154 tracks.
RACE TRACK NEWS:
EMPTY JUG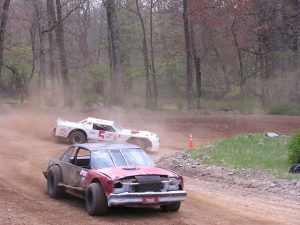 There were just four cars racing at the Empty Jug today.  There will be up to eight total cars racing later in the year.  The program calls for three heats in both the "A"series and the "B"series and then features for both classes.
The track itself is billed as a 1/8 mile oval but it looked a little bigger than that to me.  The first and second turns are located quite a bit lower in elevation than the third and fourth turns.  There are a large number of rocks in the racing surface and the track had to be watered a couple of times to keep the dust down.  There are no lights or P.A. system.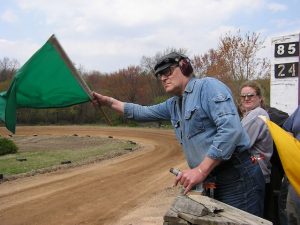 The starter stands on a platform overlooking the track surface by 10 feet or so.  There is a crow's nest (I watched one race with George from here) near the third turn.  George operates as a corner worker here.  There is no track radio.  George and Fred operate with hand signals and if that doesn't work, they yell at each other!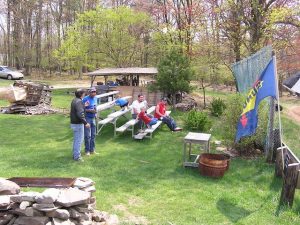 There is a small grandstand but not many spectators. There were a few family members but mainly just the racers and their helpers.  As I was leaving the track, I asked everyone to pose for a group photo. If that picture doesn't remind you of coming across a modern day moonshine operation, I don't know what will. Again, I say this is the most complimentary manner possible.  These guys are living a lifestyle that very few people in American get to live.  More power to you guys!
The boys at the Jug don't race for money or trophies, just bragging rights.  If one guy breaks, then everyone jumps into help.  One car broke an axle and missed a race.  Woody's car blew an engine in the third heat.  The Kmieczak/Fields entry also had rear end trouble.  When I left there were only two cars running and one of those had left the track and returned with  a new axle.
I've never seen people be any more intense about their racing and preparation than these guys.  The pit crews worked on the damaged racecars without looking up.  The track personnel took their responsibilities as seriously as anyone I had ever seen.  On the other hand, the driver's raced in their street clothes and beer was allowed in the pits.  Yes, I'm sure this is exactly how it was when stock car racing first got its start in the backyards of the south.
WEATHER CONDITIONS
I left Doylestown, Pennsylvania on Saturday morning and it was a beautiful day with temperatures in the low 70s.  By the time I drove north to Hawley, the temperature had begun to drop.  Hawley is at about a 2,000-foot elevation.  A temperature of 64 degrees with a stiff wind forced me to go to the sweatshirt early in my Empty Jug visit.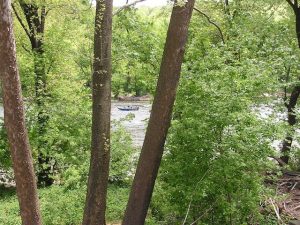 My drive took me straight up the Delaware River. This is pretty country.  I was very much impressed with Riegelsville, Pennsylvania.  I was also surprised to see so many cemeteries in the area.  I'm not sure I could take you to a cemetery in California if you asked me too.
RENTAL CAR UPDATE:
The National Rental Car Racing Chevy Impala LT was just $20.99 per day.  I ask you, how can the rental car companies afford to give me a brand new car to drive the wheels off of for 20 bucks a day?
LIFETIME TRACKCHASER STANDINGS UPDATE:
These worldwide trackchasers are within 100 tracks (plus or minus) of my current trackchaser total.
Rick Schneider – Bay Shore, New York – 1,039 (+7)

Randy Lewis, San Clemente, California – 1,032

Allan Brown, Comstock Park, Michigan – 1,021 (-11)

Guy Smith, Effort, Pennsylvania – 1,015 (-17)

Andy Sivi, Clairton, Pennsylvania – 1,007 (-25)

Gordon Killian, Sinking Spring, Pennsylvania – 998 (-34)
Other notables
These worldwide trackchasers are within 10 tracks (plus or minus) of Carol's current trackchaser total.
Spike Rixon, Watford, England – 252 (+9)

Virginia Schuler, Allentown, Pennsylvania – 248 (+5)

Steve Kinser, Bloomington, Indiana – 246 (+3)

Carol Lewis, San Clemente, California – 243

Don McAuley, Winnipeg, Manitoba, Canada – 235 (- 8)

Andy Ritter, Mansfield, Pennsylvania – 235 (- 8)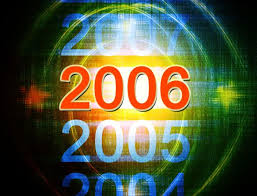 2006 TRACKCHASER STANDINGS
Randy Lewis, San Clemente, California – 43

Ed Esser, Madison, Wisconsin – 29

Roland Vanden Eynde, Vilvoorde, Belgium – 26

Mike Knappenberger, Reading, Pennsylvania – 21

Paul Weisel, Orefield, Pennsylvania – 16

Carol Lewis, San Clemente, California – 13

Roger Ferrell, Majenica, Indiana – 13

Linda Thomas, Watford, England – 13

Gordon Killian, Sinking Springs, Pennsylvania – 12

Guy Smith, Effort, Pennsylvania – 10
Thanks for reading about my trackchasing,
Randy Lewis
The World's #2 Ranked Trackchaser
That's all the news that's fit to print from San Clemente where the women are strong, the men are good-looking, all of the children are above average and the real estate prices are way above average.
CUMULATIVE TRAVEL DISTANCES:
AIRPLANE
Los Angeles, CA – Detroit, MI – 1,973 miles
Detroit, MI – Washington, D.C. – 409 miles
RENTAL CAR
Washington, D.C. Ronald Reagan National Airport – trip begins
Shenandoah, VA – 130 miles
Bridgeport, NJ – 549 miles
Empty Jug – 644 miles
TRACK ADMSSION PRICES:
Shenandoah Speedway – $35
Bridgeport Speedway – $10
Empty Jug – Free
UPCOMING TRACKCHASING PLANS
No trackchasing next weekend.  It's Mother's Day!  We'll be in Central California doing some wedding planning.
RACETRACKS VISITED IN 2006 (** not the first time to visit this track)
Watermelon Capital Speedway, Cordele, Georgia – January 14
Cross Roads Motorplex (asphalt oval), Jasper, Florida – January 15
Norfolk Scope Arena, Norfolk, Virginia – January 20
Qualcomm Stadium, San Diego, California – January 21
Oregon State Fair & Expo Center, Forster Livestock Arena, Salem, Oregon – January 28
Morosso Motorsports Park, Jupiter, Florida – February 4
Thunderbowl Speedway of Ocala, Ocala, Florida – February 4
Cross Roads Motorplex (dirt oval), Jasper, Florida – February 5
1,000.  Auburndale Kartway, Auburndale, Florida – February 10
1,001.  Ocala Speedway (asphalt oval), Ocala, Florida – February 12
1,002. Speedworld Speedway, Surprise, Arizona – February 19
1,003. Lowe's Motor Speedway (1/5 mile asphalt oval), Concord, North Carolina – February 25
1,004. Concord Raceway, Concord, North Carolina – February 25
1,005. Antioch Speedway, Antioch, North Carolina – February 25
1,006. Green Valley Speedway, Gadsden, Alabama – February 26
1,007. East Bay Raceway (inner oval), Gibsonton, Florida – March 17
1,008. Volusia Speedway Park West (1/6M oval), Barberville, Florida – March 18
1,009. Speedway Park, Fruitland Park, Florida – March 18
1,010. Sand Mountain Speedway (road course), Fort Meade, Florida – March 19
1,011. Anderson Motor Speedway, Anderson, South Carolina – March 31
1,012. Westminster Speedway, Westminster, South Carolina – March 31
1,013. East Lincoln Motor Speedway, Stanley, North Carolina – April 1
1,014. Margarettsville Speedway, Margarettsville, North Carolina – April 2
1,015. Sunny South Raceway, Grand Bay, Alabama – April 7
1,016. Barber Motorsports Park, Leeds, Alabama – April 8
1,017. Coldwater Raceway, Coldwater, Alabama – April 8
1,018. Talladega Short Track, Talladega, Alabama – April 8
1,019. Ballymena Raceway, Ballymena, Northern Ireland – April 14
1,020. Oulton Park, Little Budworth, England – April 15
1,021. Somerset Rebels Banger Raceway, Rooks Bridge, England – April 16
1,022. Mendips Raceway, Shipham, England – April 16
1,023. Oval Raceway, Angmering, England – April 17
1,024. Arlington Stadium, Eastbourne, England – April 17
1,025. Southside Speedway, Midlothian, Virginia – April 28
1,026. Motor Mile Speedway, Radford, Virginia – April 29
1,027. Wythe Speedway, Wytheville, Virginia – April 29
1,028. Summit Point Raceway, Summit Point Circuit, Summit Point, West Virginia – April 30
1,029. Old Dominion Speedway – inner inner oval, Manassas, Virginia – April 30
1,030. Shenandoah Speedway, Shenandoah, Virginia – May 4
1,031. Bridgeport Speedway (inner oval – front), Bridgeport, New Jersey – May 5
1,032. Empty Jug, Hawley, Pennsylvania – May 6
Click on the link below for a photo album from today's trackchasing day.  You can view the album slide by slide or click on the "slide show" icon for a self-guided tour of today's trackchasing adventure.
Come with me for a behind the scenes tour of the "Empty Jug"….you're with me