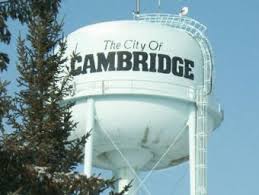 Greetings from Cambridge, Minnesota
.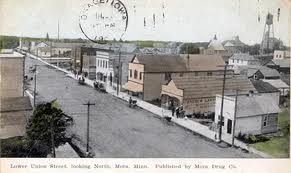 and then Mora, Minnesota
From the travels and adventures of the 
"World's #1 Trackchaser"
.
.
Isanti County Fairgrounds
Dirt oval
Lifetime Track #2,131
.
.
Kanabec County Fairgrounds
Dirt oval
Lifetime Track #2,132
The EventVideo LitePhotos
THE EVENT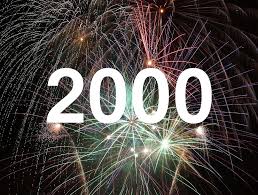 Today's undertaking was just one of more than 2,000 trips that have taken me up, down and around the long and dusty trackchasing trail. If you would like to see where I've been and experience those adventures here's the link:
If you've got a question, comment or whatever please leave it at the bottom of this report.  It's very easy to do.  I'll try my best to respond.  Thanks!
I sometimes see two or more tracks in a single day. When I do I will commonly combine my observations from both tracks into a single Trackchaser Report. That is the case today.
ON THE WAY TO THE RACES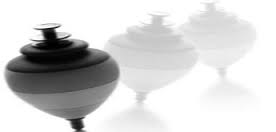 Life's details.
In everyone's life there are a lot of details that need to be handled properly or things can spin out of control. For the first few miles of this morning's 500-mile drive up to central Minnesota I worked on life's details.
Over the two previous days, during a 30-hour period, I had driven 1,300 miles out and back to see some racing in New York. During my return I needed to sleep in an interstate rest area in order to be ready for the racing in Illinois last evening.
Because of my extensive driving and just general robust travel schedule I normally don't arrive at my hotel until after 11 p.m. on most evenings. Often I won't check in until the wee hours of the morning.

It pays to confirm the details.
In these situations I have taken to calling the hotel earlier in the evening to confirm a few things. First, even though my room is prepaid, I want to confirm they are not going to give my room away when I don't show up at a reasonable hour. Secondly I want to confirm I'm getting a non-smoking room. I hate smoke. At 2 a.m., when I sometimes get to the hotel front desk. there are often virtually no rooms left. Sometimes only mine! I don't want that last room, my room, to be a smoking room.
Cherub faced and friendly.
Last night I checked into an Extended Stay America hotel in Bloomington, Illinois at a very reasonable hour by my standards, 11 p.m. I met a friendly cherub faced young man who was expecting me on the one hand but little a little concerned to see me on the other.
Let's think about this. Last night I slept in an interstate rest area. In the past day and a half I had driven 1,300 miles. I was ready to get to my hotel room, relax and get some sleep.
I had already parked in the back of the hotel parking lot. Even at only 11 p.m. by the time I got there everyone else had checked in and gone to bed. It was a relatively long walk from where I had to park around the building to the front door of the hotel.
Let's meet Zeke.
I'm going to call the front desk fellow, Zeke. That's not his real name but I don't want to incriminate him any further because he was a most well-meaning individual.
Zeke looked at me in the most direct way but at the same time a somewhat sad way. It was the look you might receive from a Midwesterner who was about ready to deliver some bad news. It turned out my room wasn't quite "clean". Not clean by 11 p.m.? That was strange. Zeke told me he could remedy the problem in a span of about 15 minutes. He asked if I would wait in the lobby while this was done. What choice did I have? I was so tired from the last day and a half I couldn't put up much of a fight. I went over and sat down in an easy chair in the hotel lobby and nearly fell asleep.
In just a few minutes Zeke returned. He did not have any good news. He had more bad news. It turns out that "someone" was in my room, the door was dead bolted and this "person" would not answer the phone. What did all this mean for the World's #1 Trackchaser? I would not be getting this room. "This" room was the last room the hotel had. What did this mean?
I felt badly for Zeke and "more badly" for me.
Zeke apologized profusely as you might expect from a cherub faced somewhat inexperienced Midwestern youngster. He had no choice but he was going to have to "walk me".

Don't lie.
However, before I tell you what "walk me" means I've got to tell you, sort of, what was happening with Zeke. He had tried to please two masters. He helped a friend (to my room!) but then the friend let him down. Then Zeke had to mislead (O.K., lie) his boss about the state of my room. What did all of this translate too? I didn't have a room. What's the lesson. Don't lie. Don't ever lie. You will be found out and then you will look like a moron.
I was being walked.
Do you know what "walk me" means in hotel parlance? It's a term used when the hotel has no rooms and a person with a reservation shows up to check in. The hotel that doesn't have a room will call around until they find a hotel that DOES have a room. Then the hotel guest will be sent to where he/she NOW has a reservation at the OTHER hotel.
Of course this is never convenient for the guest being "walked". In my case it was now past midnight. I was going to have to leave the hotel at 9 a.m. tomorrow morning. Zeke was most apologetic as well as appreciative that I was taking this news so well. He didn't know that I was too tired to fight.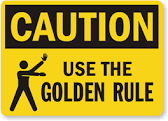 Treating people right is the only way to treat people.
By the way I feel that an individual's true character is revealed by how they behave when people are NOT watching. I go out of my way to treat people well regardless of their station in life and regardless of any special circumstances that might be present. However, if I think people don't deserve to be treated well….I don't worry about treating them well.
Red blood and lemonade.
I am like any red-blooded American fellow. When presented with a lemon I will pursue the opportunities necessary to turn that lemon into lemonade. It's the American way. I pass thousands of billboards every summer with one attorney after another shouting their praises to help people who have been "taken advantage of". I don't need those folks I make my own plan.
Pulling my s#$t together.
Now I had to pull all of my stuff together that I had struggled to move from my car to the hotel lobby back to the car in the remote corner of the hotel parking lot. I was being "walked" to a Holiday Inn Express Hotel some 6.9 miles away.
This entire process wasted an hour of my time at a critical juncture and when I needed some rest. However I was going to make the best of the situation. I asked myself just one question. How could I benefit from this encounter?
First, there's no doubt about it a Holiday Inn Express is a better hotel than an Extended Stay America property. HIE hotels have FAST Internet and a quality hot breakfast buffet. You won't find that had an Extended Stay America property.
One man's trash is another man's treasure.
I could be "Walked" to the Holiday Inn because the last guest of the night at their place had called at the final hour to cancel his reservation because of a delayed airplane flight. The rate with tax that I would NOT be paying at the Holiday Inn was $123.
Of course there was no charge for me to stay at the Holiday Inn. Additionally Priceline and the Extended Stay America property in Bloomington, Illinois would fully refund the $50 Priceline hotel fee. That was already a discount from the nearly $100 with tax regular rate at the Extended Stay America. Finally the Bloomington Extended Stay America gave me a certificate for a free night stay at any Extended Stay property in the future.

Why not "nibble" just for the heck of it.
Of course I have had hours of negotiating training. I have had hours of practical "street smart" negotiating experience as well. How would I use that at midnight with a veteran Holiday Inn desk clerk? Here's how.
Even though I had been "walked" and didn't have a lot of negotiating leverage I was going to try to get as much as I could. I am a member of the Holiday Inn frequent stay program. What "mileage" would that get me? First, it got me free internet. Then the clerk gave me a "check-in" gift from the hotel gift shop. It wasn't much but it helped justify all of those hours spent in negotiating classes.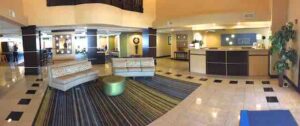 The bottom-line.
So what was the bottom line to all of this? I had wasted an hour of my time. In exchange for an hour of life I would end up having zero hotel expense for the night. I will get a free hotel stay in the future. I considered this to be a fair trade.
I see it all driving up and down our nation's highways.
I see a number of very unusual things when driving over our nation's highways. Yesterday I saw a fully burned out Chevy pick up truck sitting alongside the road. No, I do not care for domestic vehicles.
Later in the day I encountered another traffic jam. This was caused by a long-haul trucker taking out a large amount of guardrail as well as totally using up his truck and trailer to the point of being totaled. That can't be a good thing for job security.
For the first time in recent memory I came across a modern-day version of a "chain gang". This was a series of prisoners all wearing striped prison uniforms. They were picking up garbage along the side of the highway. I tried to get a photo for your viewing enjoyment but was too slow on the draw. Never.
By the way I never take photos of accidents that I see along the road. I did that once in a 50-mile Mexican bike race I was in from Rosarito Beach to Ensenada, Mexico. Later in the race I was involved in a crash and ended up in a hospital. I wondered if my taking earlier photos of crash victims might have caused my accident from bad Karma?
THE RACING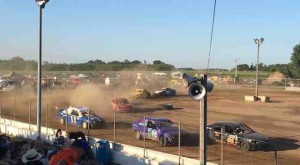 Isanti County Fairgrounds – Cambridge, Minnesota
Tonight was special.
Tonight was going to be a special trackchasing night. The Randy Lewis Racing research department had done its job well once again.
Those folks had discovered two Minnesota County Fairgrounds, that race only one day each year. Both fairgrounds were presenting their programs on the same night. That seemed somewhat unusual but good for me.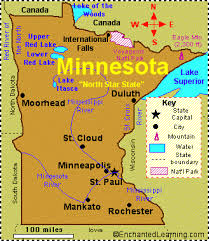 Minnesota is a pretty large state. Actually it's one of the larger states in the entire country. What were the chances two separate fairgrounds were racing on the same night in July and would be close enough for an avid trackchaser to see in one evening?
Respect the power of good research.
Folks I always respect the power of good research. These two county fairgrounds were a grand total of 24 miles from each other. To add to my good fortune one of the fair races begin at 7 p.m. and the other at 8 p.m. As the fellas used to say when I worked at the Caterpillar Tractor Company's hot and humid factories "I was golden".
The first summer celebration on my agenda this evening would occur at the Isanti County Fairgrounds in Cambridge, Minnesota. It was free to park at the fair. Admission to the fair was five bucks. Admission to the grandstands to see the racing was seven dollars.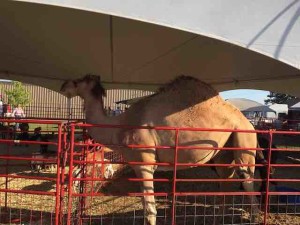 How often?
I arrived early and took a tour of the carnival and food midways as well as the animal barns. The highlight of the animal area was seeing a pen that housed both a Longhorn steer and a camel. How often do you get to see something like that?
Tonight was the "Eve of Destruction" program at the fair. Later in the week they would have tractor pulls and some demolition derbies. These genres are the traditional motorized events the county fairs in America have each summer.
Lots of diverse items on tonight's entertainment agenda.
Tonight's program had a very aggressive racing agenda for this evening. They had a hornet race, survivor races, appliance races, boat and trailer races as well as daredevil stunts that would surprise and amaze the fans.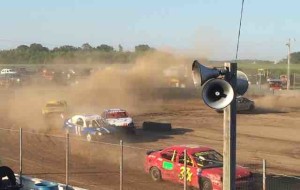 I was most interested in seeing the racing action that would count toward my trackchasing hobby. Any other novelty after seeing the novelty racing would simply be icing on the cake.
Rewarded for living the clean life.
I was rewarded for living a clean life when the four-cylinder hornet class came onto the track in the very first event of the evening. They started pretty much on time at 7 p.m. If I wanted to stay for just one race and leave I would be in very good shape for getting to the next fairgrounds for their start at 8 p.m.
I am amazed that I see unique things at nearly every track I visit regardless of how many tracks I've already seen. That was again the case tonight.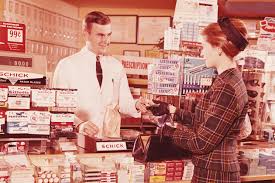 Not well run.
Having called on about one million drug and food stores during my business career I have a good idea of what good merchandising is and what it isn't. The good merchant is going to be able to clearly explain their product offering to the consumer in a pleasing and motivating manner. Unfortunately the Isanti County fair people merchandise their product poorly.
There wasn't any coordination whatsoever between the track announcer the race director and the competitors/entertainers. Let me give you a few examples.
Seven hornet cars came out of the track and paraded around slowly. With no advance warning from the announcer the flagman gave the green flag to the cars and the race began. The announcer was as surprised as I was.
They ran a few laps and all of a sudden the yellow flag came out. There didn't appear to be any stoppage on the track. Why were they stopping? It turned out they only been running hot laps! I was as surprised as the next guy.
Nevertheless a minute or so later they got the REAL green flag and conducted a six-lap race for seven hornet cars feature event. The track was dusty. The race was relatively uneventful. Nevertheless track number 2,131 was in the books.

Can we talk?
May I be frank with you? Thanks. I knew I could. If virtually any other trackchaser were attempting the double I was attempting tonight they would've beat feet at this point toward the parking lot. Those trackchasers would have stirred up more dust than the seven hornet stockers in their hasty retreat.
However I didn't come all this way to watch one race even if it was a feature race. I wanted to see at least one more event. The announcer told the crowd the next activity would be a "four-cylinder survivor" race. I didn't know if that was a countable race or not but I was willing to sit in my seat and wait for it.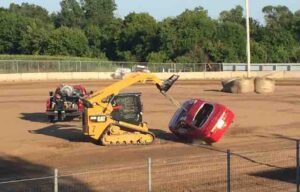 Wait. We have a change.
However the announcer was soon telling the crowd at the race order had changed a bit. They were going to have a short rollover demonstration. During one of these events a driver takes his car at a speed of about 30 miles an hour and drives over a ramp so he can flip his car violently two or three to the crowd's amazement. Why not right? Once again the track announcer and the race director had apparently no communication.
Without any drama build up from the announcer the driver drove his car over the ramp almost without the crowd noticing. I found this lack of communication almost laughable. About this time they brought out the water truck to drop some moisture on the county fair dirt oval track. It needed it.
Let's crash some more stuff.
While the oval track was being watered the same "thrill driver" had found another crash car. With the announcer giving the crowd almost no warning about what was going to happen the crash driver drove his car over a 12 foot high dirt mound into a stack of three crushed automobiles. I looked up just in time to see the impact. Everyone in the crowd around me was complaining that they didn't know that was going to happen. It was an amazing display of poor merchandising.
The next event was a track packing section. When dirt tracks are watered usually they need to bring out some of the racers or racetrack equipment to run a few laps around the track. This will usually change the surface from mud to something that the drivers can race on. Sometimes during this process too much water is applied. Then the "running in" time is lengthy.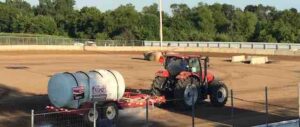 By deciding to stay for a second feature event I had not signed on for an extended water the track and then pack it session. However that's what I was getting. I wasn't even sure a "survivor" race was worth staying for.
FINALLY they brought out the contestants in the four-cylinder survivor race. How many four-cylinder junk cars were being asked to survive? Just three. They were scheduled for a 15 lap main event.
Off the three competitors went. In the midst of the first lap one of the three racers headed directly to the pit area. Now the crowd was faced with watching two junk cars compete for 15 on a still somewhat muddy oval.
Superior promotional intelligence….not.
In the next display of superior promotional intelligence they decided to call this race complete after about five laps. Good on them.
I couldn't leave now.
I was getting a little behind schedule now. I had a 30-minute drive to the Kanabec County Fairgrounds and needed to get going. I knew that most of my fellow competitors would've been sitting comfortably in the grandstands at tonight's second county fair by now.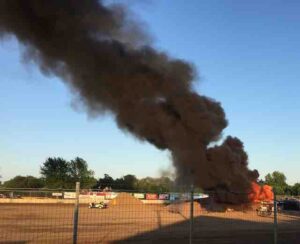 However the announcer was coming over the PA system with this news. "Let's have a car crash through a burning motorhome" as the next event he told everyone. I was up for that. For whatever reason they were moving the motorhome crash ahead of both the six and eight cylinder survivor races. How could I miss seeing a Ford Crown Victoria run through the side of a burning Winnebago?
Now you know that I take a lot of photos and videos for your viewing enjoyment. I absolutely KNEW you would want to see the Winnebago on fire promotion.
Wouldn't you think I would have my iPhone at the ready to show you every second of this action? However the announcer was droning on about some unrelated subject while the black Crown Victoria was stealthily motoring around the track's infield. Just when I least expected any action the announcer started yelling is "The driver is going to crash into the burning Winnebago!" At that moment the car was about 40 feet from impact. I had no time to have my iPhone poised and ready to record the event!
Bummed.
Everyone sitting around me was complaining that they kept missing the action from these major activities. I guess I was just lucky the driver's car was still operating and he elected to make a second pass through the burning RV unit. This was nearly as exciting as the first run I believe.
I think the driver also considered a third pass through the motorhome. However it was burning so ferociously at this stage that would not be possible. If you've never seen an RV unit go up in flames you won't want to miss the video of this fire. It was one of the most impressive things I've seen in a while.
Not many fairs try to offer all of this racing action. There was a rollover contest, a drive your car in three junk car races as well as a car crashing through a motorhome that is ablaze in one of the biggest fires Cambridge, Minnesota has probably ever seen.
So they have a lot of good stuff on the agenda. They just merchandised it so poorly that I would guess the majority of the fans didn't see the original outcomes.
Time to head for the exits.
It was finally time for me to exit the Isanti County Fairgrounds. I had seen two feature events; several stunt shows and spent a good amount of time touring the rest of the fair. I was on the fairgrounds for about an hour and a half maybe a little bit more.
Kanabec County Fairgrounds – Mora, Minnesota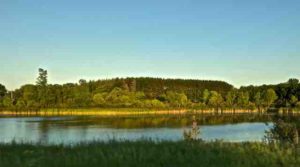 28 minutes.
Just 28 minutes after I left the Isanti Fairgrounds I arrived at the Kanabec County Fairgrounds in Mora, Minnesota. I only discovered this racing opportunity a couple of weeks ago. It would be the second half of a blended double with features on both ends.  As the summer Minnesota sun began to sit over just one of their 10,000 lakes I smiled at my good fortune.
There was no charge for parking. There was no charge to enter the fair. I paid $10 for admission to the "Redneck races" grandstand area.
Count it.
When I arrived I parked on the street within mere yards of the fair's entrance. I could hear the racers racing. I could also see a small section of the track through the trees. I took a video of the few seconds of the racing from this vantage point. This would allow me to "count" the track in case the racing program was somehow finished by the time I checked myself through the fairgrounds and entered the official race viewing area.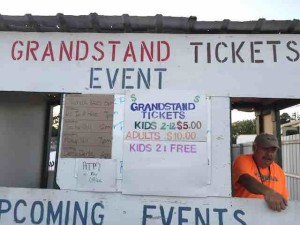 I didn't have anything to worry about. They raced for well over an hour after I arrived. I'm going to call the racing configuration tonight an oval. The track seemed to have a lot of turns but they all appeared to be left turns. 
Straight from the wrecking yard…and back again.
There were some heavy-duty dips and a few jumps as well. There were cars, trucks and even minivans. Most looked as if they had come straight from the wrecking yard. In talking to some of the fair staff members I believe they did!

Spectators were seated in bleachers on three sides of the track. A decent crowd was on hand to watch short races where 4-6 competitors competed. It wasn't exactly Red Bull global rally cross but the format was similar.
It's always fun to talk to the locals.
I struck up a conversation with a fellow wearing a fluorescent yellow T-shirt with the word "staff" printed on the back. He was most friendly and willing to share some of the organizational tales of tonight's fair.
He told me they had been running the redneck races for three years. It was getting more and more popular every year. Most of the cars were supplied by the local wrecking yard.
My new friend told me the demolition derby was pretty much a money loser. Yes it was popular but the fair had to pay such a large purse that the red ink flowed. He also mentioned this might be the first year the fair had made money despite getting lots of volunteer help.
Why?
Later in our conversation he asked me why I had come to the fair and where I was from. I think he sensed I "wasn't from around here". I told him about my trackchasing hobby.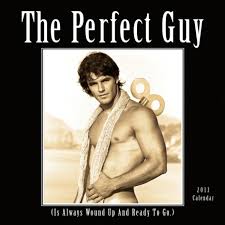 He said, "You're the perfect guy for me to ask this question. What can we add to make our grandstand activities even more fun for the spectators?"
I showed him a video of tonight's Crown Victoria smashing through a burning Winnebago. That peaked his interest. Then I explained how so many fairs are using figure 8 races as part of their motorized promotional activity.

Duly noted.
It should be duly noted that I was answering the questions the fair board member was asking of me. I was not BEGGING a fair board member to include a figure 8 race in next year's fair itinerary as trackchasing commissioner Guy Smith is known to do. There is a difference in approaches….a major difference.
Wait. Was I levitating?
About that time my body appeared to levitate. How could this possibly be happening? The sun had gone down. The mosquitoes had come out. If the mosquitoes put their mind to it and really want they can take a person of my size and lift them off the ground. They really can. That's why it seemed as if my body was levitating.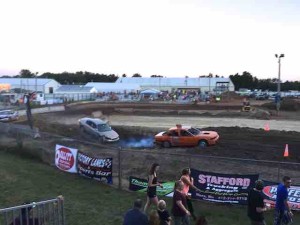 I was wearing shorts. Most other people of my gender were wearing blue jeans. I guess if you live up here in mosquito country you know all the tricks!
I took photos and videos from all angles at this track. Please don't miss them. I finished off my evening at the fair with a tour of the animal barns and the carnival midway. Most of the people at the fair were in the grandstand for the redneck races tonight.
Most pleased.
I was most pleased with tonight's trackchasing production. The racing was not of the "knock your socks off" variety. However, in the hobby of trackchasing it doesn't have to be.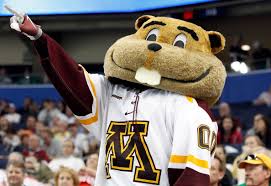 Gopher top.
Nevertheless I had seen Minnesota tracks #78 and #79 tonight. This had moved me into the undisputed first place position in the state's trackchasing standings. I had a chance to see some unique thrill show novelty events and got some first-hand perspective from a leading fair board member. It was a good night.
AFTER THE RACES
Up and back again….it's what I do.
Today I had driven from Bloomington, Illinois to about an hour and a half north of Minneapolis. Tomorrow I would make the return trip from an hour and a half north of Minneapolis to Decatur, Illinois just a few miles from Bloomington! Don't worry. It's what I do.
Good night.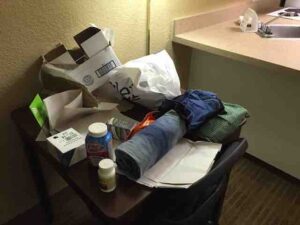 Carol watches out for me.
P.S. When I checked into my Extended Stay America hotel in Eagan, Minnesota tonight I was greeted with a care package that Carol had sent. I had submitted several requests for additional supplies. She had the goodies all neatly packaged. The relief supplies had arrived at the hotel a couple of days ago. All is going well on the trip.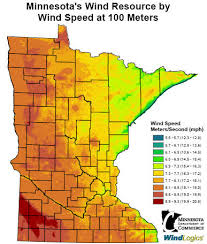 Minnesota
The Gopher state
This evening I saw my 78th and 79th lifetime tracks in the Gopher state, yes the Gopher state. I have now moved past Ed Esser for the Minnesota trackchasing lead. I have now seen 79 or more tracks in eight different states.
Thanks for reading about my trackchasing,
Randy Lewis
World's #1 Trackchaser
Peoria Old Timers Racing Club (P.O.R.C.) Hall of Fame Member
Minnesota sayings:   It's 40 degrees out….and I could totally wear a swimsuit right now.
QUICK FACTS
AIRPLANE
Los Angeles, CA (LAX) – Chicago, IL (ORD) – 1,745 miles
RENTAL CAR #1
O'Hare International Airport – trip begins
London, KY
Indianapolis International Airport – trip ends – 766 miles
RENTAL CAR #2
Indianapolis International Airport – trip begins
Bedford, KY
Indianapolis International Airport – trip ends – 603 miles
RENTAL CAR #3
Minneapolis-St. Paul International Airport – trip begins
Aitken, MN
Morten, Manitoba, Canada
LaGrange, IN
Manchester, IA
Oskaloosa, IA
Bowling Green, IN
Buncombe, IL
Ionia, MI
Osgood, IN
Hemlock, NY
Taylorville, IL
Cambridge, MN
Mora, MN
TRACK ADMISSION PRICES:
Laurel County Fairgrounds – $10 (not a trackchasing expense)
Trimble County Recreational Facility – $10
Aitken County Fairgrounds (oval) – complimentary admission
Aitken County Fairgrounds (RC) – $8
ALH Motor Speedway – complimentary admission
LaGrange County Fairgrounds – $10
Delaware County Fairgrounds – $10
Mahaska County Fairgrounds – $5
Sandstone – $15 (include pits)
HBR Raceway – $10 (included pits)
Ionia Free Fair – $13
Ripley County Fairgrounds – complimentary admission
Hemlock County Fairgrounds – complimentary admission
Christian County Fairgrounds – $8
Isanti County Fairgrounds – $12
Kanabec County Fairgrounds – $10
LIFETIME TRACKCHASER COMPARISONS 
The three most important trackchasing comparisons to me are:
Total lifetime tracks seen
Total "trackchasing countries" seen
Lifetime National Geographic Diversity results
Total Lifetime Tracks
There are no trackchasers currently within 450 tracks of my lifetime total. Don't blame me.
Randy Lewis, San Clemente, California – 2,132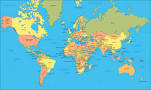 Total Trackchasing Countries
There are no trackchasers currently within 10 countries of my lifetime total.
Randy Lewis, San Clemente, California – 70
Current lifetime National Geographic Diversity results
Randy Lewis, San Clemente, California – 4.88
That's all folks! Official end of the RLR – Randy Lewis Racing Trackchaser Report
Click on the link below to see the one-minute "Video Lite" production from first the Isanti County Fairgrounds and then the Kanabec County Fairgrounds.
.
.
Click on the link below for a photo album from today's trackchasing day.  Double click on a photo to begin the slide show or watch the photos at your own pace.  Hover over a photo to read the caption.
.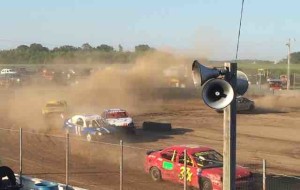 .
.