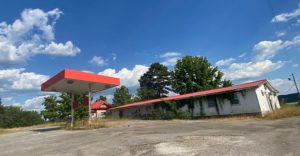 Greetings from Nashoba, Oklahoma
.
.
From the travels and adventures of the 
"World's #1 Trackchaser"
The EventVideo PlusPhotos
Kiamichi Mountains Speedway
Dirt oval
 Lifetime Track #2,615
THE EVENT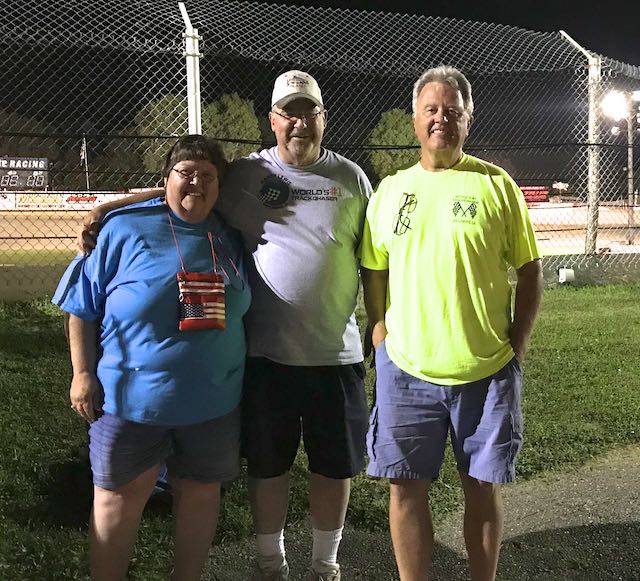 I AM A TRACKCHASER.
My name is Randy Lewis (above with my sister Becky and her husband Bob at the Slinger Super Speedway in Wisconsin). I hail from the sleepy little village by the sea, San Clemente, California. I am a "trackchaser". I trackchase. Have you ever in your life heard of "trackchasing"? I didn't think so.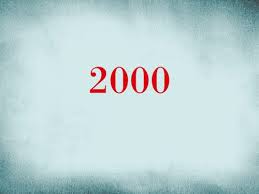 Today's adventure was one more of the 2,000 trips that have taken me up, down and around the proverbial long and dusty trackchasing trail.  If you would like to see where I've been and experience those adventures here's the link:
If you've got a question, comment or whatever please leave it at the bottom of this report.  It's very easy to do.  Or you can visit me on Facebook.  Thanks!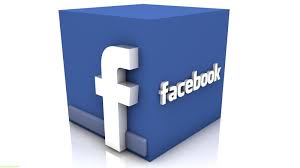 FOREWORD
Saturday, June 13, 2020.
In the world of trackchasing sometimes there is time enough to see local stuff and sometimes not. When I hit the road to see another racetrack I just don't go for the racing. I want to see what the local area has to offer. Over the years I have driven up and down and back-and-forth across virtually every decent highway on my way to chasing these track over the entire United States. I've seen a lot but I haven't seen it all.
Today I left the Motel 6 in Canton, Texas at 11 a.m. I needed to make a three-hour drive up to Nashoba, Oklahoma. I wanted to be on time for tonight's races which I suspected might start about 7 p.m. Doing the math meant that I had eight hours to drive three hours. I had five "free" hours to do with as I pleased.

I quickly consulted my "Roadside" smartphone app. If you drive around our country and like to see things, the more unusual the better, I highly recommend the Roadside America app.
They have a new feature. You can plug-in where your trip is starting and where you expect it to end. Then Roadside will show you all of the attractions that are on your route. It's a very cool feature.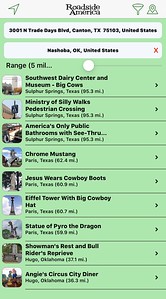 If things worked out as planned there were several stops along the way that would break up the monotony of the drive. I could be entertained with the most unusual things that most people drive right on past. I wouldn't be driving past them today.
My first stop was in Sulphur Springs, Texas. You might not know that Sulphur Springs is home to the only public bathroom in America with see-through walls. Yes, I said see-through walls. Who would have thought?
This bathroom is situated in the center of downtown right next to the courthouse. There are actually two of these unisex bathrooms. I wasn't the only one visiting the sites today. Lots of people had to check this out.

Each of the bathrooms was freestanding. I'm going to estimate the structures were 10-12 feet tall and maybe 8-10 ft.². On the exterior of the structure, there is a glass mirror finish. However, on the inside, you can do your business in your own personal privacy while viewing the goings-on in downtown Sulphur Springs! What a clever tourist attraction.
In all my years I have never been in a bathroom with see-through walls. What a creative use of one-way mirrors. The only thing that would be more cool is if they reversed the glass making for a really public viewing! This is a highly recommended stop.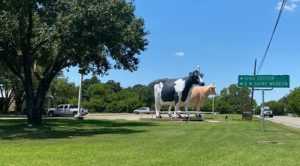 My next Roadside America adventure was also in Sulphur Springs. This was the Southwest Dairy Museum. I was looking forward to seeing this place but when I arrived I found it closed. The governor of Texas had not designated it as an essential activity. The museum has been closed since April 27, 2020. Nevertheless, I was able to get several photos of the exterior view and the displays they have outside of the official museum building. Later I would learn the museum was only open Monday through Friday and today was Saturday!
On the way out of Sulphur Springs, I was attracted by a small roadside business, which I initially thought was a barbecue place. The fact was they were selling sno cones. The temperatures today were in the mid-90s. It was a perfect day for a sno cone. I chatted with the owner for a bit as I ordered from a drive-thru lane in my car. Have you ever ordered a sno cone from your car? He told me he had been in business at this location for seven years. He closes for four or five months during the colder months but other than that he must have a pretty successful operation to have been in business for that long. I would suggest that selling flavored water must have some pretty high-profit margins. Good for him.
Next, I motored north up to Paris, Texas. It seems as if one of the more well-known Dallas Cowboy players came from Paris. Right now I can't remember who. Maybe Russ Ingram will help me with that. Before I did any more touring it was time for a late lunch. I almost never stop in a city that I'm not familiar with for lunch at an independent place without consulting Yelp.
Yelp has a star rating for the quality of the dining experience and food from 1 to 5. I would never consider (unless I was literally starving to death) going into any restaurant with anything less than a four-star rating. That's just me. The Scholl Bros Bar-B-Que met my quality rating requirement. Scholl Bros it would be.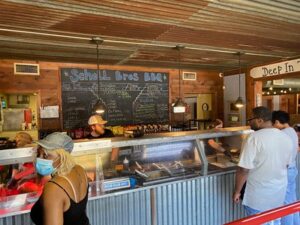 Paris is a decent sized little town. It only has about 25,000 residents. That made me surprised when Yelp provided only two barbecue restaurant recommendations. Scholl was down-home, authentic and good enough. I went with the two meat combo of spicy sausage and turkey. My two sides were the potato casserole, which was excellent, and baked beans. A couple of pieces of white bread were tossed in along with a Diet Coke. The total bill was a little bit more than 16 bucks. This seemed a little pricey but heck I was dining in Paris. Don't miss the potato casserole!
By the way, did you know that the little town of Paris, Texas has its own feature-length movie? What's the movie title? Paris Texas! This is how Wikipedia describes the movie. By the way, I was a major fan of Harry Dean Stanton. When I got home I rented the movie!
Paris, Texas
Theatrical release poster
Directed by
Wim Wenders
Produced by
·       Anatole Dauman

·       Don Guest

Written by
·       L. M. Kit Carson

·       Sam Shepard

Starring
·       Harry Dean Stanton

·       Nastassja Kinski

·       Dean Stockwell

·       Aurore Clément

·       Hunter Carson

Music by
Ry Cooder
Cinematography
Robby Müller
Edited by
Peter Przygodda
Production
company 
·       Road Movies Filmproduktion GmbH

·       Argos Films S.A.[1]

Distributed by
20th Century Fox
Release date
·       19 May 1984 (Cannes Film Festival)

·       2 November 1984 (US)

Running time
147 minutes[2]
Country
·       West Germany

·       France[1]

Language
English
Budget
$1.8 million
Box office
$2.2 million[3]
Paris, Texas is a 1984 road movie directed by Wim Wenders and starring Harry Dean Stanton, Dean Stockwell, Nastassja Kinski, and Hunter Carson. The screenplay was written by L. M. Kit Carson and playwright Sam Shepard, while the distinctive musical score was composed by Ry Cooder. The film was a co-production between companies in France and West Germany, and was shot in the United States by Robby Müller.
The plot focuses on a vagabond named Travis (Stanton) who, after mysteriously wandering out of the desert in a dissociative fugue, attempts to reunite with his brother (Stockwell) and seven-year-old son (Carson). After reconnecting with his son, Travis and the boy end up embarking on a voyage through the American Southwest to track down Travis' long-missing wife (Kinski).
At the 1984 Cannes Film Festival, the film won the Palme d'Or from the official jury, as well as the FIPRESCI Prize and the Prize of the Ecumenical Jury. It went on to win other honors and critical acclaim.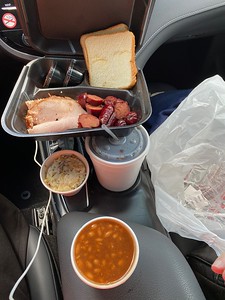 I used my Waze app to find a city park in the town of Paris. Waze directed me to Ellis Park which was a tiny location across the road from a small baseball diamond. There wasn't anyone else there. It was perfect for me to relax, eat my lunch and listen to the podcast 13 alibis.
Wait! Wait just a minute. Do you get a distinct impression that I use technology and my iPhone to entertain and feed myself? Technology is supposed to make your life easier and more enjoyable. It certainly does for me.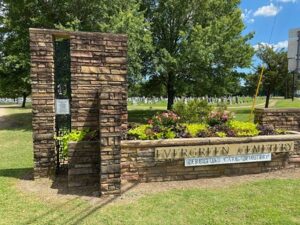 From the park and lunch, I headed over to the Evergreen Cemetery. Say what? My Roadside America app told me there was something most unique in the cemetery. What could that possibly be?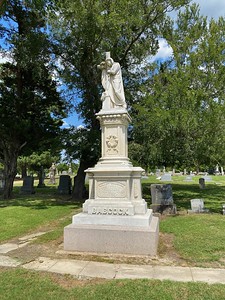 Remember, I was in Texas. I was going into the Evergreen Cemetery to see a statue of Jesus wearing cowboy boots! Why would I want to do that? Mainly, because I have never done anything like that before. I found the statue adorning a "Babcock" headstone. It was exactly as advertised. Don't miss the photos.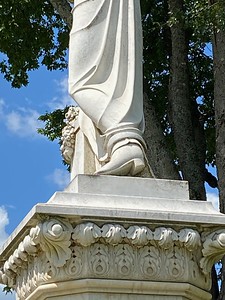 I did mention this experience to wife Carol. She's quite a bit more "church-going religious" than me. However, we are both strong believers. She was just a little bit hesitant about the "Jesus wearing cowboy boots" idea. She thought it might be sacrilegious. I assured her all was O.K. because we were in Texas!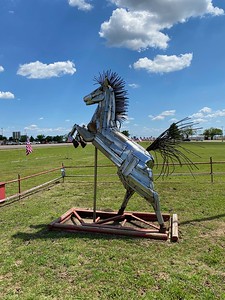 I wasn't done with Paris, Texas attractions. I soon found myself over at the local high school taking a photograph of the "Chrome Mustang," another Roadside reco. Was this a chrome Ford Mustang? No, it was not.
From there I hustled over to the Love Civic Arena area to get my picture taken at an Eiffel Tower replica adorned with a cowboy hat. Folks, I am not creative enough to make things like this up!
With all of my trackchasing tourist attraction activity finished for the day it was time to go trackchasing itself. Of course, I HAD been trackchasing all day, just not the racing part of the hobby. Trackchasing is just as much about touring as racing for me. That is not the case for most trackchasers. This afternoon I was headed out to Nashoba, Oklahoma located in the Kiamichi Mountains of southwestern Oklahoma.
Tonight I planned to see racing at the Kiamichi Mountains Speedway in Nashoba, Oklahoma. Up to now, I've seen racing at 38 different tracks in the Sooner State. Seeing a race at the Kiamichi track would knock out the final permanent weekly racing operation in the state for me to see.
I wouldn't be surprised if I have seen racing at nearly every permanent oval track and every permanent road course facility in about half of our nation's states. That leaves only temporary operations. Many of those temporary operations are located at county fairs. The coronavirus is forcing many of these fairs to cancel for the 2020 season.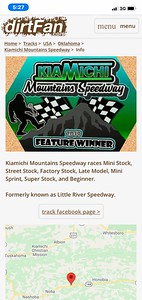 The Kiamichi Mountains Speedway is located in one of the more remote spots in the country. They call this location "mountainous" but it didn't seem very mountainous to me. The drive from the south was easy. I am told to drive from the north into this area is much more difficult with winding roads and actual mountains.
With the temperature in the mid 90s I pulled into the track's parking lot at 6 p.m. I didn't know exactly what the start time would be. I was guessing maybe 7- 7:30 p.m. I was wrong.  
Nevertheless, I can entertain myself inside a car for an hour by either sleeping, checking my email or working on the photos and videos that I've taken during the trip to make them website ready when I get home. 
I was parked right next to the road where all of the race car haulers and race cars were being brought to the track. I looked up from time to time to see a wide assortment of low-dollar racers, late models, modified and even a legends car pulling in for the races. It actually seemed like a lot of cars were coming into the track. This surprised me given the track's off the beaten path location.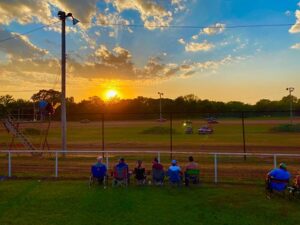 I could see one thing I wasn't going to like about spectating at tonight's track. The sun was setting on a 95° day in the west. That was no big surprise right. However, the grandstands were facing the west. I hate it when a spectator hast to stare into a setting sun for an hour or two at the beginning of a race night.
That being the case I held off as long as I could before purchasing my ticket. It was now past 8 p.m. There had been no action on the track itself up to this point. Looking at this from a positive point of view the longer they waited the more the sun was going to set. Looking at it from a less than positive point of view the later they started the later I would get back down toward the Dallas airport tonight.
Tonight's general admission price was a reasonable $10. However, for seniors and veterans the ticket fee was only five bucks. I qualified on both levels but used my senior status to save five dollars.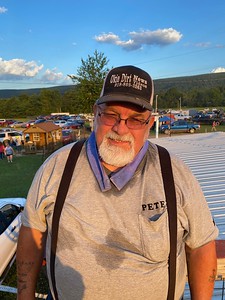 The first fellow I met was a person by the name of Pete Laughlin. Pete was the track announcer. I'm going to tell you that the racing wasn't that great tonight. I'm also going to tell you that the people I met were great. That was good enough for me. It's unlikely that I will ever drive back to this track to see any of their racing. However, years from now when I read my Trackchaser Report from Nashoba I will think about the people experiences I had tonight. Then…I'll get a smile on my face.
Although Pete was busy with pre-race preparation he took the time to talk with me for a few minutes. Over the years he has done a lot of video work at Oklahoma dirt tracks. His business card mentions "Okie Dirt News and Okie Dirt Videos". In case you haven't noticed we're in "Okie" country. Hey Pete, nice meeting you.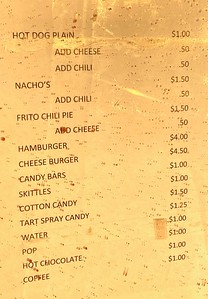 Once inside I checked out the concessions menu. I don't believe I will see prices any lower than what the track was offering during my entire 2020 season. A hotdog was just a buck. A bottle of water was a dollar also. I did have to stand at the order window for about three minutes before one of the six or seven teenagers, who all seemed to be having a good time chatting, could wait on me. Welcome to the world of work youngsters.

Soon I grabbed a top row seat in the smallish well-worn grandstand. The track had three or four different sets of bleachers all lining the front straightaway, which included the pit viewing as well.
One of the reasons I travel is to see things that I can't see back in my hometown of San Clemente, California. If a person from my area is going to travel to Southwestern Oklahoma there's a pretty good chance they're going to see quite a bit that isn't like the place they left. When that happens I am very appreciative.
A fellow sitting next to me was wearing blue jeans and boots. Folks around here don't wear shorts like they do in Southern California. Why? Maybe because of the bugs. When I was sitting in my car outside the track tonight I saw a lady make a mad dash back to her car to pick up a can of bug spray. I hate bugs. They eat me first.
The gentleman sitting next to me was interesting. I've met a lot of people when I have been out on the trackchasing trail. Maybe if you are reading this now I first met you at a racetrack. If that was the case think back on our conversation. Did I ask you a lot of questions? Was I interested in how you lived your life? I hope you answer yes to both of those questions. I would just as soon ask questions of the people I meet than tell them all that much about me. I guess they can read about me if they want in these reports.
I learned that the gentleman who I was talking to, who might've been approaching 40 years of age, had never flown on an airplane in his entire life. Mentally I contrasted that to my own lifestyle. I estimate that I've flown on an average of three flights per week every week since I was 23 years of age. That's more than 7,000 flights. I didn't mention this fact to my friend tonight.
He told me the average cost of a one-bedroom apartment in the general area might be $300-$400 a month. He explained he lived for free on one of two houses on property his parents owned. He also told me he had an odd job of doing some termite repair on a house today. The job paid him $20 an hour. He worked for 10 hours. He told me this was the most money he's ever made in his life. Interesting fellow.
On the other side of me were a dad and his 14-year-old son. They had been vacationing in the area doing some hunting I believe when they learned about tonight's races. Even though they're from Oklahoma they had no idea this track even existed until they got down into the area for the weekend.
Both the father and son raced go-karts. They knew quite a bit about Oklahoma racing and turned me onto a couple of new track opportunities that I hadn't been aware of until tonight. There are many reasons that it pays to talk to people! These guys were pretty amazed when they heard about my hobby which the announcer mentioned over the PA system a couple of times.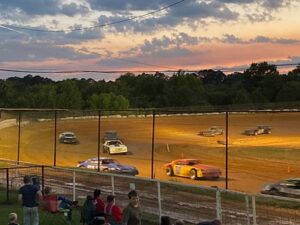 Now, for the racing. Honestly, it wasn't much. It was nearly 9 p.m. before they dropped the green flag on the very first race. The street top stock class had eight competitors in their heat race. They raced on was pretty much what I would call a typical quarter-mile banked dirt oval.
The next class of stock cars had only four cars in their division. Then, someone beyond anything I could have expected, the next four classes each had two competitors in total. Even more shocking was that in each of their "heat" races one of the two race cars conked out. In virtually every one of those cases it looked like the car that dropped out might be done for the night either with blown engines or broken front ends or whatever.
I think there were six or seven classes racing tonight. The four classes that brought just two competitors were the A modifieds, B modifieds, late models and legends cars. The entire field had about 25 cars in the pits racing over six or seven divisions. That's not good.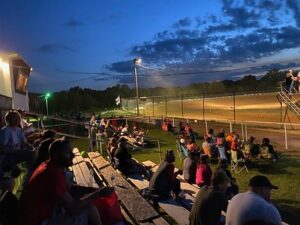 It truly is a shame they didn't have more cars. They had a decent crowd on hand. The track was great with a nice amount of banking and no dust. The people I met were friendly. It's too bad they can't have the 25-30 cars there were in attendance racing in just one or two classes rather than six or seven. This is a problem a lot of small tracks have.
When the track went to intermission I went to my rental car in the parking lot. I bid a fond farewell to the folks I had been talking with. The people part of the program had been great. The racing part of the program not so much.
It was now about 10:30 p.m. I was facing a 3 1/2 hour drive down to the Dallas-Fort Worth International Airport. The first half of the trip or more was on rural two-lane highways. I don't really like to be driving on those kinds of roads on a Saturday night for a multitude of reasons. I had no choice.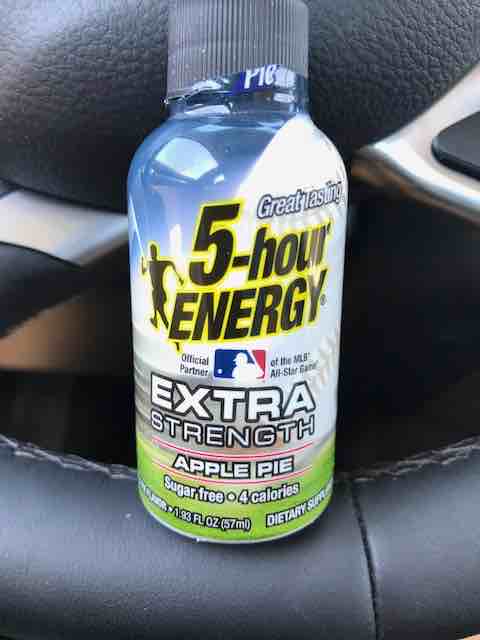 I debated as to whether or not I needed to drink a bottle of 5-Hour energy drink. That stuff works really well for me but I wasn't driving five hours tonight, only 3 1/2 hours. I also expected that once I got within an hour or so of Dallas I would find an interstate highway rest area to sleep for about three hours. Trying to sleep after only 2 1/2 or three hours a 5-Hour energy drink usage is difficult. This stuff keeps you awake for five hours!
Nevertheless, I did down a bottle of watermelon flavored 5-Hour energy drink and off I went. The drive was uneventful. I was driving out in the boonies. I fully expected to see a lot of deer traffic but I didn't.
I pulled into a gas station about 40 miles outside of Dallas and filled up. I would end up driving this rental car 495 miles in total. The Toyota Camry is very fuel-efficient. It gave me about 38 miles per gallon.
I tried to sleep just off to the side of where the gas station was located. The 5-Hour energy drink agents were just too strong for me to go to sleep. I fired up the car and drove down to the DFW airport.
Arriving at the airport TOO EARLY in the morning is not a good thing. When that happens the TSA airport security will be closed. At that point, I'll have to try to find a place to sleep outside of the terminal which is called "landside".
However, when I got to the terminal they did have one security lane open. I seized on the opportunity to get inside the terminal. I found a safe space over in a corner and ended up sleeping on the floor for a couple of hours. It was actually quiet and pretty comfortable.
I had made a standby reservation on a flight from Dallas to Los Angeles leaving at 7 a.m. However, I could see that I was the 33rd person on the standby list and they had far fewer seats than that available. This wasn't going to work. All of the remaining nonstop flights from Dallas to Los Angeles were equally full on this Sunday. Were there other options?
Well, I guess I could pay the full price for a ticket. However, I don't pay full price for anything. Sorry, that's just me. Trying to buy an airline ticket on the day of the flight is a no-win financial proposition. I thought maybe I could use frequent flyer miles. For a simple flight from DFW to LAX, they were charging 40,000 miles or more. I wasn't going to do that.
It was then that I saw that I could fly standby from Dallas to Phoenix on a 7:30 a.m. flight that was wide open. I would do that and then take my chances on an airplane ride from Phoenix to Los Angeles. If I couldn't find an open flight from Phoenix I could always rent a car one-way and drive it from Phoenix to Los Angeles as my back-up plan.
Once I got to Phoenix I found out that the preferred airline that I wanted to use was way too full for me to make it on a standby basis. That was when I looked up the flight status on a secondary airline option using my StaffTraveler app. The app showed they had one seat open and five people on the standby list. I would be number six.
These numbers meant that I would have to count on a few people who had already paid for their tickets not showing up. There is always a "fall out" rate of people who for one reason or another do not get to the airport on time to make their flight. I count on sick, lame and lazy folks like this to get me on airplanes!
When four people didn't show up the three remaining standbys got on the plane. That meant I got on an airplane by getting one of the last two seats available for standby passengers. This was a very good thing. If I hadn't made the flight I would've had to rent a car at some expense and drive it five hours into a setting sun toward Los Angeles.
When I did land in LAX I noticed that I had walked up to this point of the day, 1.8 miles. I could remedy that quickly by taking the "horseshoe" at LAX in the opposite direction to add to my walking mileage. By the time I got home, my pedometer showed 4.1 miles which is what I needed for the day.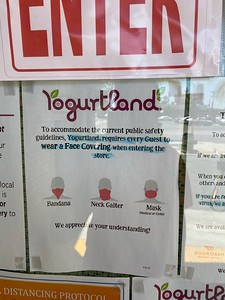 I am a big fan of Yogurtland. They have a location within a few blocks of LAX. When I returned to my parking garage I grabbed the EECU Credit Union Racing Tesla Model X and headed to Yogurtland.
With the pandemic social distancing guidelines in full of force, I can't serve myself at a Yogurtland. A Yogurtland employee does it for me. I'm willing to live with that for the time being.
At our home Yogurtland location in San Clemente, they charge $0.49 an ounce for yogurt and toppings. The LAX location charges $0.63 an ounce. Welcome to the big city. Nevertheless, for 11 bucks I enjoyed a nice lunch with the understanding that I did get 4 ounces free because I am a frequent user. 
That's it. Good evening from Nashoba, Oklahoma.
Randy Lewis – 85 countries – 2,615 tracks.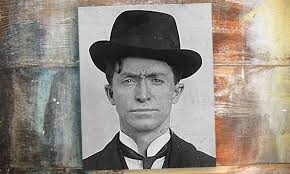 Oklahoma
The Sooner State
This afternoon I saw racing at my 39th-lifetime track in the Sooner State, yes, the Sooner State.  I hold the #1 trackchasing ranking in Oklahoma. Oklahoma ranks #20, amongst all the states, in tracks seen for me in the U.S.
Thanks for reading about my trackchasing,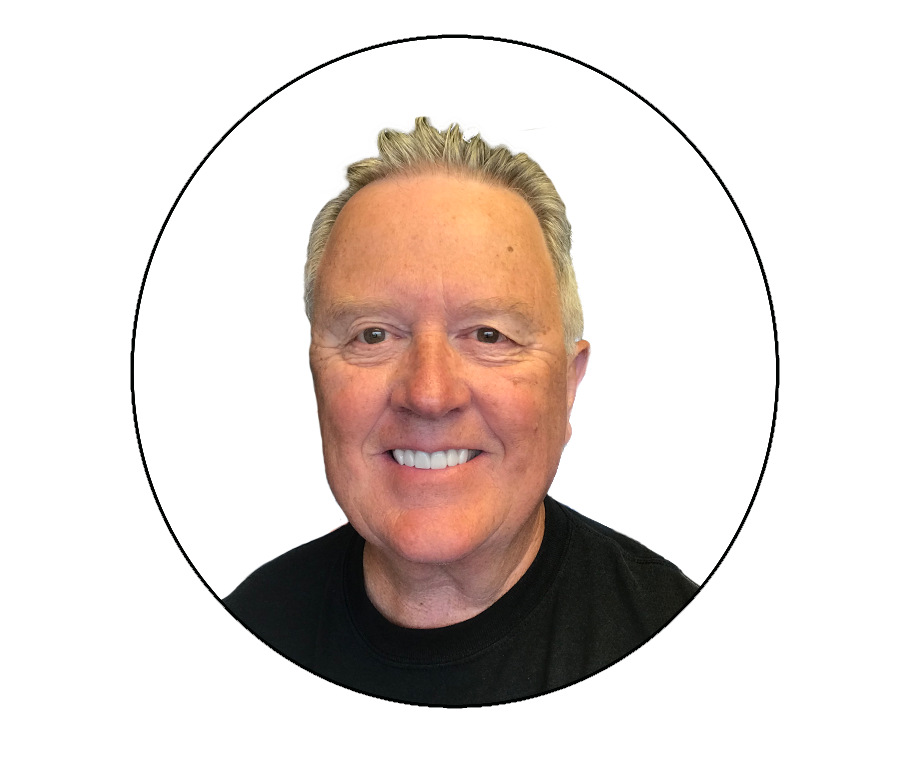 Randy Lewis
World's #1 Trackchaser
Peoria Old Timers Racing Club (P.O.R.C.) Hall of Fame Member
Oklahoma sayings: "Fraidy Hole"-The term grandma uses for tornado shelter.
JUST THE FACTS
LIFETIME TRACKCHASER COMPARISONS 
The three most important trackchasing comparisons to me are:
Total lifetime tracks seen
Total "trackchasing countries" seen
Lifetime National Geographic Diversity results
Total Lifetime Tracks
There are no trackchasers currently within 735 tracks of my lifetime total.  Don't blame me.
Randy Lewis, San Clemente, California – 2,615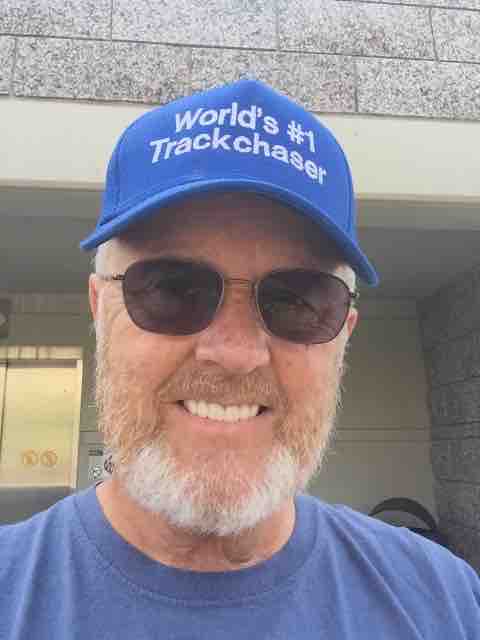 Total Trackchasing Countries
My nearest trackchasing competitor, a native of Belgium, has seen racing in more than 30 fewer countries compared to my lifetime total. 
Randy Lewis, San Clemente, California – 85
Current lifetime National Geographic Diversity results
Randy Lewis, San Clemente, California – 3.96
That's all folks!  Official end of the RLR – Randy Lewis Racing Trackchaser Report
Click on the link below to see the video production from the racing action today.
Click on the link below for a photo album from today's trackchasing day.  You can view the album slide by slide or click on the "slide show" icon for a self-guided tour of today's trackchasing adventure.
A great day of touring and a night of racing in Southwestern Oklahoma