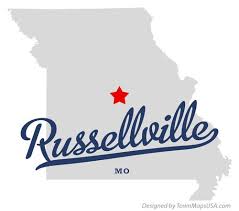 Greetings from Russellville, Missouri
.
.
From the travels and adventures of the 
"World's #1 Trackchaser"
.
.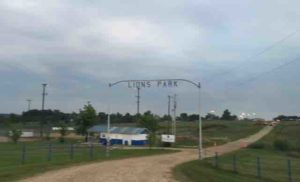 Lion's Park
Dirt figure 8
Lifetime Track #2,157
The EventVideo PlusPhotos
THE EVENT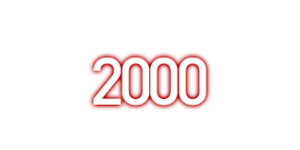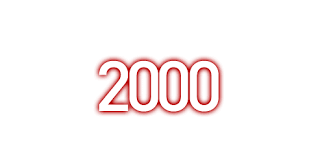 Today's undertaking was just one of more than 2,000 trips that have taken me up, down and around the long and dusty trackchasing trail. If you would like to see where I've been and experience those adventures here's the link:
If you've got a question, comment or whatever please leave it at the bottom of this report.  It's very easy to do.  I'll try my best to respond.  Thanks!
.
.
.
.
.
ON THE WAY TO THE RACES

Day #49.
I woke up this morning in Omaha, Nebraska. Today is day 49 of my 63-day trip. I must tell you I have enjoyed every minute of it. I can't think back on a single instance when I wasn't having a good time or enjoying the challenge of doing what I do. My lifestyle is not for everyone for a multitude of reasons. Nevertheless it works very well for me. 
This morning and afternoon I have a six-hour drive down to St. Louis. I'll be picking up "Trackchasing's First Mother" a.k.a. wife Carol. She will be arriving on a nonstop airplane from the Los Angeles international Airport.
Branson bound.
Back in early May Carol and I visited famous Branson, Missouri for three days. I had been there a couple of times before but it was Carol's first visit. I very much enjoy country entertainment. It was a bit surprising to me that Carol liked Branson as much as I did after our spring visit. Therefore we scheduled a return trip using one of our timeshare trades.
During our May trip we ended up seeing SEVEN shows in three days. I'm sure we'll see a lot of shows on this visit as well. We hope to see and do some touring of the Ozark Mountains area, which will probably include cave tours, Silver Dollar City and the like. I'll keep you posted.
We plan on seeing just one new racing event. That will be up in Russellville, Missouri. More on that later. Right now I've got to put the pedal to the metal so I'm not late for my rendezvous with Carol.
Should people live their lives like this?
As I drove down Interstate 29 I lamented not having any satellite radio. I made a vow that I will never consciously take a rental car without satellite radio in the future unless there are absolutely ZERO alternatives. Do I think people should have to live their lives without satellite radio? Not likely.
Should these people be shot?
Do I think that people who drive in the passing lane on the interstate highways of America and hold up traffic should be shot? Wait just a minute. I'm thinking about that.
Excellent advice.
When I pass by churches during my travels they often have catchy slogans on their signs. There was one I enjoyed yesterday. It read, "Be happy with what you have and not sad with what you've lost". Good advice. Sometimes doing that is easier said than done.
Branson, Missouri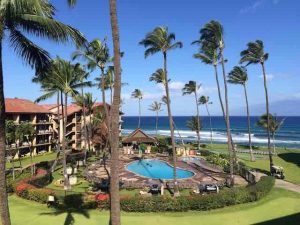 Timeshare ownership.
I don't know if you have much experience with timeshare ownership. Carol and I have owned them for nearly 20 years. We've had a very good experience.
Over time we have owned three different units in Maui, Hawaii. Right now we own two. Most of the time we use our weeks in Maui but from time to time we have traded them for locations all over the world.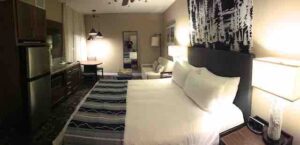 For this particular week Carol and I traded a week in Maui for a week in Branson, Missouri at the Marriott Shadow Ridge Lodge Resort. Back in May we spent three days in Branson with another timeshare offer we bought in 2014. We had such a good time visiting Branson we wanted to come back for a full week.
Didn't want to be doing this.
There will be lots to do in Branson but the very first thing wasn't what I wanted to be doing. On my drive from South Dakota to Omaha on Sunday night I ran into a large raccoon.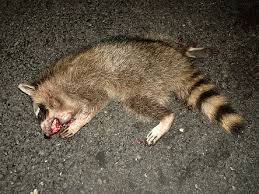 I was traveling about 70 MPH. The raccoon was traveling across the highway at about seven feet per second. There was no way to miss him. He took a direct hit from the right front tire giving me quite a jolt and him an even bigger one.
Nothing seemed to askew so I kept on driving without stopping. The next morning I checked things out around the right front of the car. There wasn't any damage so off I went. However a few miles down the road and more than 100 miles after I had made contact with the unlucky raccoon a weird sound appeared in the cockpit.
It was a very windy day. I wondered if maybe one of my windows wasn't completely up. Notice I didn't say "rolled up". Just trying to stay current with the times.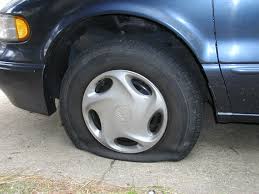 Did I have a tire going down?
I pulled off at the next exit fearing that I might have a "tire going down" using NASCAR lingo. In point of fact most of the interior plastic shielding inside the entire right front fender was gone! The small amount that was remaining was slapping off the right front tire. This couldn't be good.
I've had some experience with "small" auto repairs with auto body shops. Not that long ago in an airport parking garage I slightly brushed the side of a concrete pillar. I took my car to a couple of auto body shops in San Clemente. Their estimates were as high as $1,400.
Luckily my auto mechanic recommended a body shop guy, who was a native of Mexico, as is my auto mechanic. The body man came highly recommended, had no overhead and ended up doing our job for less than $400 cash. His quality was excellent.
I certainly didn't want a $1,400 estimate from Avis Rental Car to repair my raccoon induced accident. I really didn't even want a $400 repair but I knew I was going to have to do something. If I returned the car without fixing it Avis would probably take me to the cleaners.
Yelp! I used it for everything.
I would have to check out repair shops in and around Branson, Missouri. How would I find one? I went to Yelp! I go to Yelp! for everything.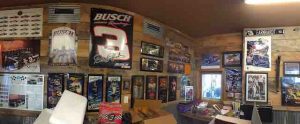 I found a body shop that had just one recommendation. Most didn't have any. The owner was able to see me right away. When I walked into his office the wall was plastered with Dale Earnhardt Sr. photographs. I sensed I could bond with this guy….even though I was never a Sr. fan. 
Braced for the worst; expecting the best.
He took a look at things and then shared the news with me. I was braced for the worst. However he shocked me with his estimate. He told me, "The part will cost just $65 and for labor I'll add $25 or so. The grand total estimate for repairing the entire interior of the right front fender of this 2015 GMC Terrain SUV was going to be just $90 U.S. dollars. Wow! I couldn't believe it. Now some of my vacation money was freed up again.
First a body man then a concierge.
The part would have to be ordered and would come in tomorrow. From there Carol and I headed over to the Marriott with a smile in our hearts. The first person we now needed to meet was the concierge of the Marriott resort. We were hoping this person could give us recommendations for fun things to do all week. There's a lot to do in Branson. Did you know that Branson has more theater seats than Las Vegas does!
The concierge was named Sharon. She might have been the best person in her position that I have ever dealt with in my entire life. She asked us a few questions and begin to dole out the suggestions.
Then she pulled out a huge map of Branson. Sharon began using a series of colored markers to map out the best routes to each of the attractions we selected. I'm thinking she wasn't totally up to speed with GPS but I loved her enthusiasm.
Then she personally called each of the theaters to make our reservations. She made sure we got seats that were acceptable to us. She even fought for my "veterans discount" for being in the Marine Corps for six years. Veterans are treated very well in Branson.
Sharon rocked!
We left Sharon with a smile on our face. We had tickets to the three most popular shows in Branson playing this week. Those included The Dolly Parton Dixie Stampede Dinner Show (the most viewed dinner show in the world!), The Haygoods and Six. We would also be spending a day at the Silver Dollar City amusement park. We would go to the "Top of the Rock" a beautiful park that have been updated and created by Johnny Morris owner of Bass Pro Shops.
What a wonderful experience we had with Sharon. If everybody in America did their job in such a high-quality fashion it would be devastating for our fellow competitor countries. Then to save time later we were off to each of the theaters to pick up our tickets even though we won't see most of the shows until later in the week.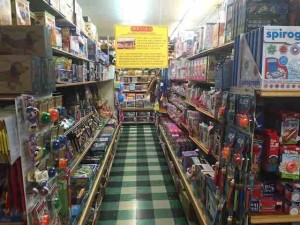 Branson Landing worth a stop.
We had some time to go down to Branson Landing. This is where old time downtown Branson exists. We went into the famous Dick's 5 and 10. Much of it looks like a dime store looked like back in the 1940s. I bought some souvenirs and off we went for our next shopping adventure.
I am a big fan of outlet stores. Most of my family including Carol much less so. Nevertheless I buy ALL of my shoes from outlet stores. For the most part I only wear deck shoes and athletic shoes. Once a year I will wear black dress shoes but I hate it.
It wasn't too long before we were walking out of the Bass outlet store with two pairs of shoes. I used to wear size 12 but have now upgraded to size 13 with these types of shoes. My current Nike athletic shoes are sized 14. Bigger is better right?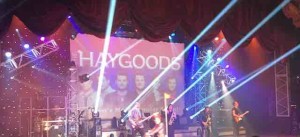 The Haygoods.
Today was a kickback day while we waited for tonight's show with the Haygoods. Yelp! directed us to a restaurant for lunch and then a fun little place for an early dinner. You can see my reviews of Botanas Premier Mexican on Yelp! For supper (dinner in California) we went to a place we noticed last night while stopping at a convenience store. I'm talking about "Billy Bob's Dairyland". This is a 50s diner. We had a cherry malt, cheeseburger and onion rings. I had initially ordered the double cheeseburger. However, my server asked if I wanted to eat one pound worth of hamburger. Good question. No I did not. She downgraded me to the regular cheeseburger. It was all very good.
WEDNESDAY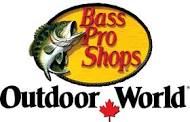 Johnny Morris is big in these parts.
Today was a good day. We started out by finishing up our car repair. Recall I had run over a raccoon a few days ago and torn out the entire inner lining of the right front fender. Today's repair was done in 30 minutes. The repair expense was a minuscule ninety-one dollars. Who gets ANYTHING done at an auto body for 90 bucks?
We spent the majority of our daytime hours at the top of the Rock, Big Cedar Lodge and the Dogwood Canyon Nature Park. Johnny Morris, founder of Bass Pro Shops, owns all these places. Morris is one of the richest people in America with a net worth of $4.1 billion.
At the Top of the Rock we enjoyed the Indian museum and lunch at "Arnie's Barn". This barn was taken from Arnold Palmer's Latrobe, Pennsylvania location and reassembled at Top of the Rock. Did you know that Arnold Palmer has a higher net worth than any athlete in the world? I found that amazing.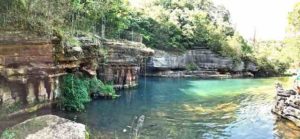 Dogwood Canyon Nature Park.
At the Dogwood Canyon Nature Park we were just in time for the two-hour tram ride through the nature preserve. Don't miss the photos on this one. The tram took us from Missouri into Arkansas and back. We were commonly within five feet of elk, bison, Texas Longhorns and the like. It was a fun day.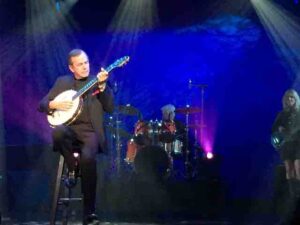 Jim Stafford…fun.
Once back in Branson we spent the evening at the Jim Stanford Theater watching Jim Stafford perform. You may recognize him as having the big hit "Spiders and Snakes" from 1995 as well as "Wildwood Weed". His comedic performance and guitar picking was most entertaining.
THURSDAY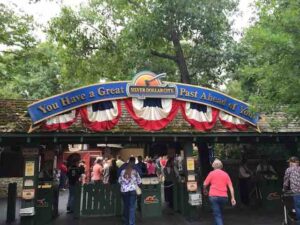 Silver Dollar City amusement park.
Today's activity was 100% reserved for the Silver Dollar City amusement park located in Branson, Missouri. We have certainly been to our share of amusement parks all over the country and the world. We've even been to Disneyland in Paris and other parks in Europe.
Going to amusement parks can be expensive. Today a one day one park pass at Disneyland costs $99. In 1981 admission to the park was $10.75. Disneyland opened in 1955. Prior to 1981 there was a small admission charge and then individual rides were paid for separately.
Admission to Silver Dollar City is much less expensive than going to Disneyland. Nevertheless, it is not cheap. Two senior priced tickets would go for $58 each. Our total bill would be a grand total of $125 for the two of us with tax.
It never hurts to do some research.
However I did some searching online about tickets to Silver Dollar City. I found that if we bought our tickets at a local grocery store chain we could get two discount tickets. However, they could be used only on Thursdays.
When did we plan to go to the park? Thursday! On Wednesday night we hustled over to the local Country Mart store. There I bought two tickets for a total price of about $75. This was a $50 savings over the best price we would have gotten at the gate. It pays to do your homework.
Today's park hours ran from 10 a.m. until 6 p.m. There was no charge for parking. Again, parking at Disneyland would run you about $15 for the day.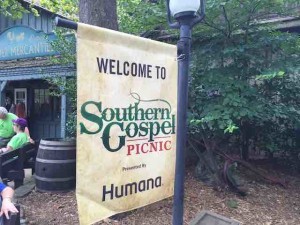 The Southern Gospel Picnic. Wonderful!
It was our good fortune that today was the first day of a 12-day special promotion at the park. The promotion's theme was titled "Southern Gospel Picnic". There would be several musical shows in many different venues featuring top southern gospel musical acts.
Carol and I were able to see the Ball Brothers, the Allen family, the Downing family, Pure Heart and the headliners of day number one of southern gospel nights, the McKamey's.
Steve Kinser, Mike Trout, the McKamey's.
I suspect that if many of you went to a World of Outlaws sprint car race you might not know the names of Steve Kinser, Sammy Swindell and Doug Wolfgang. Heck if you went to a Los Angeles Angels of Anaheim baseball game you might not be familiar with the names of Mike Trout or Albert Pujols. No problem there. Everyone has his or her own particular interests.
Carol and I had never heard of any of these southern gospel acts. However most of the people in the huge audiences had. Despite us being novices in this particular musical genre we enjoyed each and every one of them.
We learned the McKamey's have more number one hits in Southern Gospel music than any other group…ever. It was as if (but not really) we were going to a Beatles concert.
We were in the Ozarks.
The Silver Dollar City amusement park is a little bit different than just about anything we've ever seen. It certainly carried a heavy Ozark architectural theme.
Just like the Ozarks the elevation change from one place to the next was significant. However Carol and I are in good shape. Walking is one of our strong points.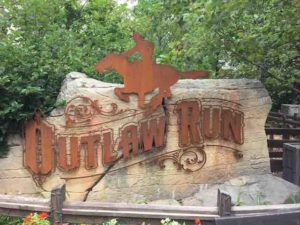 If we can do this….you had better not.
Earlier in our day we had hopped on the new roller coaster that just showed up at Silver Dollar City recently. It's called "Outlaw Run". Wow!
I have ridden my share of roller coasters in my time. However I believe the Outlaw Run may have been the toughest. Why would I say that?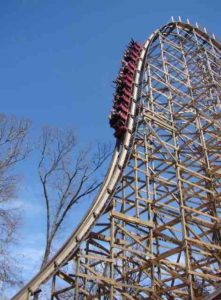 At one point it has an 81° vertical fall. Hold your hand at a 90° angle to the ground. Rotate your hands slightly to 81° and you'll see the fall we took. Additionally the ride has THREE corkscrews and travels to a maximum speed of 68 mph during its 87 second run. My one thought during the entire ride was "this has to end soon!".
A first time for everything.
We also got to see, for the first time ever, pork rinds being fried in hot oil. I have enjoyed a lot of pork rinds on the road because they have zero carbohydrates. Of course I had to buy a bag of Cajun flavored pork rinds hot from the oil.
We had a bit of an advantage going on the rides. The lion's share of people in the park today were "oldsters". I believe the Southern Gospel music theme drew its share of senior citizens. These were folks as old as us or older in most cases.
Those people certainly were not going to clog up the lines of folks waiting to ride on the roller coasters. At Disneyland you might wait an hour or more to ride the most popular rides. At Silver Dollar City there was virtually no wait at all. Even at our advanced ages we can still ride roller coasters that drop 81° in a single fall and do three loops. How long will be able to do this? We're going to keep doing this until we are 85 years old. Then we'll re-evaluate.
We have had a wonderful time in Branson. We still have a couple of days to go. We've seen the very top musical acts, been to the nearby nature parks that have been put on steroids by bass pro shops Johnny Morris and now a visit to Silver Dollar City. So far it's been a great adventure.
FRIDAY
Just kicking back.
Today was a nice kickback day. We didn't leave the room until nearly noon. We started off with a light lunch at the self-serve yogurt chain, Yogurtland. There you pay by the ounce. The store was just across the street from our Marriott resort.
Then we made a return trip to "Branson Landing". This is the old downtown of Branson. Our first stop was at the Bass Pro Shop store. We picked up some goodies for our Austin, Texas family members. Then we spent a good hour or more browsing in flea market stores something we rarely do. It was an exercise in browsing only.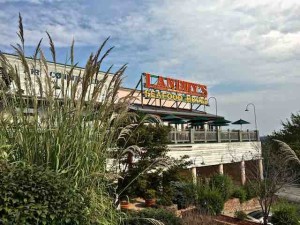 We had a nice sit down dinner at an upscale seafood restaurant Landry's. This has to be one of the top two or three restaurants in all of Branson. We ate here back in May and again enjoyed ourselves tonight. The hush puppies a.k.a. corn fritters were excellent. We ordered an extra serving to take back to our condo!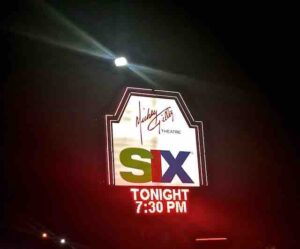 SIX!
Tonight's theatrical entertainment would have us attending the SIX show. Many people say that SIX is the best show in Branson. It's performed by a group of six brothers who come from a family of 10 sons in total… no daughters.
All this week we've had fantastic seating. Tonight we were in the second row. It's certainly given us a close-up view of the musical performances.
The most unique thing about the SIX show is there is no live or recorded music. The brothers do all of their own singing and provide the musical sounds from just themselves! We enjoyed the show except it was so cold in the theater I think you could have "hung meat". Carol is frequently cold but when I am you know it was nippy.
SATURDAY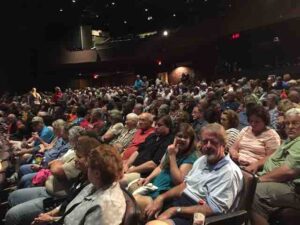 Hipsters? Not welcome?
Branson caters to an older tourist. I'm pretty sure I saw more "flip phones" than I have in all of the last 10 years! Not everybody upgrades their technology. The older one gets the less upgrades are likely to come your way. I hope I never reach that stage. I'm counting on my kids to keep me current.
We noticed a real genuine friendliness from all of the people we met in the service industry this week. You can tell they are local Missourians who have taken a part-time or full-time job at an amusement park, a restaurant or theater. In general the folks are older, very polite and respectful and just seem like nice folks. Although I've been to Branson before and Missouri many many times this was my longest exposure to Missouri hospitality.
Leaving a day early.
This afternoon we will head out a day early from our weeklong stay at the Marriott Willow Ridge resort. It's not because we don't like the Marriott. We loved it. It's because we have an opportunity to see some Missouri figure 8 racing up in Russellville, Missouri this evening. Since Russellville is closer to St. Louis than it is Branson and Carol has an early morning flight on Sunday we will go directly from the race to St. Louis.
However we were not finished touring Branson. Here's what we have on the morning and early afternoon schedule.
Branson vs. Las Vegas.
Given the large number of showrooms in both Las Vegas and Branson it's easy to compare the two. In Branson a typical show ticket costs between 25-$40. In Vegas a show would cost $75-$100 and maybe more.
It is incredibly easy to get around Branson. Everything is within about 3 miles or less of our hotel. In Vegas you could easily spend 20-40 minutes going a mile or two in their heavy traffic.
The major discount offered in Branson is not the senior discount or the AAA discount. It's the "veterans discount". At a couple shows we attended the cost for two tickets would have been nearly $80. With the veterans discount (a reward for my spending six years in the Marine Corps) our cost was closer to $50 for the two of us.
Lots of musical acts.
We attended four shows in Branson on this trip. At Silver Dollar City we went to five separate southern gospel singing programs. I believe that at every one of those shows they recognized the veterans by having them stand for some special recognition. That was a nice touch.
On this Saturday morning we hopped on over to the Branson IMAX theater to see a special presentation about the Ozark region. This had been recommended to us when we took the Dogwood Canyon Nature Park tour. Several scenes in the film came from Dogwood Canyon.
Maybe the trip highlight.
For lunch we went to the nearby College of the Ozarks campus. They have a special culinary school in the Keeter Center. Here the students serve their patrons lunch and dinner. It's so popular that reservations have to be made far in advance. We were here for lunch.
Carol and I enjoyed possibly the best meal on the entire trip at the College of the Ozarks Keeter Center, culinary school and restaurant. The College of the Ozarks has a special program to teach their students all elements of the restaurant business from cooking to serving.
Best ever dessert?
They know which side of the table to present the menu, and how to fill a water glass as simple as that might sound. We dined on delicious food, which was crowned with a chocolate cobbler desert. Think liquid brownie, vanilla bean ice cream. It literally melted in our mouths.
This is a "farm to fork" restaurant with much of the food grown on the farm at the college. The food and service were magnificent. If you come to Branson you won't want to miss this place.
Two things to remember.
Yes, two things to remember. Make a reservation as far in advance as you can. Order the "chocolate cobbler" for dessert. This might be, and probably is, the best dessert I have ever had in my life. I hope I never ever go back to Branson without eating at the Keeter Center.
If you look back on our vacation itinerary of the past six days in Branson you'll see we did a lot. The weather was absolutely perfect. It was never too hot almost never humid and we received no rain.
Branson has been going strong for well over 25 years. Jim Stafford opened his theater 25 years ago and Mickey Gilley opened his theater 26 years ago. The place is really built up with large hotels and lots of timeshares.
We were here in May for three days and now just in advance of Labor Day weekend for a week. I was surprised at the lack of crowds. I suspect that July and August prior to school is a busy time of year. Several entertainers told us that the November/December season is the most popular of all in Branson. 
Past its prime?
Although I haven't read this anywhere it seems to me that Branson crowds are down a good deal. I remember visiting here 15 years ago and seeing theaters that seated 1,000-2,000 people full to capacity. We haven't seen that in our two stops in 2015.
We were checking out the Marriott Shadow Ridge resort in Branson a day early. We did that for two reasons.
First of all Carol had a very early morning flight on Sunday. It would have been difficult to make that flight with Branson being nearly a four-hour drive from the St. Louis international Airport.
Secondly, even though Carol has been out on this trip for eight days tonight (Saturday) was going to be her first trackchasing effort. I have told you in the past that Carol gets the very best trackchasing trips with the very best accommodations. That is how it should be. This is how it is.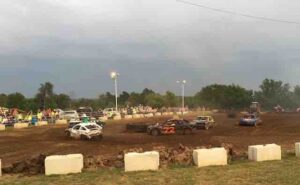 An amazing coincidence.
Nearly on the way from Branson to St. Louis was a small town in Missouri named Russellville. Wouldn't you know it? Russellville was hosting a J and B Promotions sanctioned figure 8 race this evening.
With that being the case it would be a convenient idea to catch a figure 8 race for the World's #1 Trackchasing couple on the way back to the airport wouldn't it? I thought so. That's exactly what we did.
THE RACING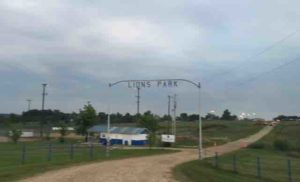 Lion's Park – Russellville, Missouri
Right on time.
We pulled onto the Russellville Lion's Club grounds just as they were getting underway with tonight's racing. We each paid our eight dollar general admission fee and found a place to park.
I had been the one other J and B racing event in the past. That was a race in 2014 at the Miller County Fairgrounds (track #1,991) in Eldon, Missouri. On that night they put on a very entertaining program. If the racing tonight would be equal to or better than what I saw in 2014 if would be a great night.
It doesn't take much more effort to go to the top.
It didn't take long for me to find Gary Jones. Gary is the "J" in J and B Promotions. He's a nice guy and was happy to have the World's #1 Trackchaser in attendance this evening.

I had a wristband that gave me admission to the spectator area. Then Gary told me to see the right people in the pit area. I would be upgraded on a complementary basis to a pit pass. Gary then got on his radio to the track's announcer. He told him to give me full reign up in the announcer's booth. That would be a perfect filming location. The booth was elevated about 20 feet above the center of the track.
People are proud of their babies.
I've said this before and I will say it again. Promoters and track owners are very proud of what they have built. Like any proud owner they like to show it off to guests that come a visiting. It doesn't hurt to have the title of "World's #1 Trackchaser" either. That opens a lot of doors for me. Track promoters are happy to open that door so I can tell you and the world about what they are doing. I am more than pleased to sign on for that opportunity.
So what was the racing like?
Tonight there were six heat races with five drivers in each of the races. All of the racing was limited to four-cylinder small car figure 8 racing. Two cars from each heat advanced to the main event. Then the top two finishers from each of the semi features moved onto the main event.
The dirt figure 8 track was watered frequently. There was no dust. Surprisingly the announcer only told the crowd which race was coming up. There was no racing commentary. That seemed like a missed opportunity to me.
At the intermission break Carol and I dined on barbecue sandwiches. The servers were kind enough to accommodate my no carb diet preference. They served me a large bowl of BBQ without bread. Of course, the BBQ had sugar in its sauce but no one is perfect right?
Want to ride along in a figure 8 race?
For some reason most of the drivers tonight were carrying passengers. Remember in a figure 8 race BOTH sides of the car are vulnerable when driving through the crossover or "X" of the figure 8 layout. Quite often the passenger is the girlfriend of the fellow driving the car. That's a great indoctrination for your potential spouse. They can't say they, "I didn't know you liked racing!"
The drivers could really get around the figure 8 configuration in the small four-cylinder front-wheel-drive cars. This was real racing. There was very little hitting at the "X".
However on one occasion there was a solid T-bone crash at the intersection of the figure 8. The race was immediately stopped as firemen were summoned to the aid of a young woman passenger. I overheard the medics talking. They said the woman suffered from asthma. She was having a hard time getting her breath after the event. Soon she was extricated from the car to the applause of the small crowd.
A great viewing position.
For the feature race I took Gary Jones up on his offer to film from the top of the announcing stand. Given that the track was not all that well lit this offered the best view in the house.
After a brief intermission the 16-car feature was given the green flag. I don't know how many laps they ran. I guessing it was ten or twelve.
Most figure 8 races on little dirt tracks like this have 6-8 cars racing at relatively low speeds. Tonight's feature race had 16 cars. They were fast!
The track's tractor tire markers were about 50-60 yards apart. The racing was intense. There was not a lot of crashing and banging at the intersection. I would guess only about half the cars finished.
Best ever. Really. Best ever.
I have seen Racing at nearly 300 different figure 8 tracks. What I am about to tell you will be an extreme statement. Nevertheless, I believe it to be true. As you know I am sworn to only tell the truth in my reports as well as in my daily life.
I believe this was the best ever small car figure 8 feature racing event I have ever seen. There I said it. The best ever! It don't get no better than the best ever.
That being the case you're not going to want to miss my YouTube video of this racing action. I wish the lighting had been better. I think you'll still get a good sense of what 16 very fast well-driven figure 8 cars looks like on a smallish track.
After the race I summoned promoter Gary Jones. I told him this was the best figure 8 racing I had ever seen. He was pleased to hear that. He told me about a couple of other venues they race at where he thinks the racing program is even better. I'll try those in 2016.
AFTER THE RACES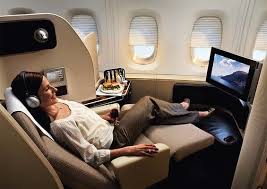 Shouldn't Carol travel first class?
At about 9:30 p.m. Carol and I hit the road. There were still going to have a Powder puff figure 8 race but there was no time for that for us.
We would have a two-hour drive over to the St. Louis International Airport. There we would be staying at the Hilton Hotel until Carol's early morning 6:30 a.m. departure for her flight. 
I would be staying out of the road for another eight days. I had some more racing to see in National Geographic Diversity states. This trip has been expanded a couple of times and now looks like it's going to be 66-day adventure. That will break my all-time trackchasing trip record of 42 days from 2014.
I made reservations for Carol to fly home in first class. She deserves first class. I try to give her first class treatment at every opportunity.
Good night.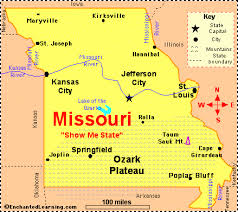 Missouri
The Show Me state
This evening I saw my 56th lifetime track in the Show Me state, yes the Show Me state. I'm seen 56 or more track in 13 different states.
Thanks for reading about my trackchasing,
Randy Lewis
World's #1 Trackchaser
Peoria Old Timers Racing Club (P.O.R.C.) Hall of Fame Member
Missouri definitions: Cardinal
What it means everywhere else: A type of red bird.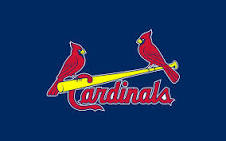 What it means in Missouri: The St. Louis Cardinals, one of two acceptable MLB teams to cheer for in Missouri.
QUICK FACTS
AIRPLANE
Los Angeles, CA (LAX) – Chicago, IL (ORD) – 1,745 miles
RENTAL CAR #1
O'Hare International Airport – trip begins
London, KY
Indianapolis International Airport – trip ends – 766 miles
RENTAL CAR #2
Indianapolis International Airport – trip begins
Bedford, KY
Indianapolis International Airport – trip ends – 603 miles
RENTAL CAR #3
Minneapolis-St. Paul International Airport – trip begins
Aitken, MN
Morten, Manitoba, Canada
LaGrange, IN
Manchester, IA
Oskaloosa, IA
Bowling Green, IN
Buncombe, IL
Ionia, MI
Osgood, IN
Hemlock, NY
Taylorville, IL
Cambridge, MN
Mora, MN
Urbana, IL
Bedford, KY
Owenton, KY
LeMars, IA
Belleville, KS
Grayslake, IL
Brazil, IN
La Grange, KY
Grayslake, IL
Sturgis, SD
Martinsburg, WV
Tazewell, VA
Henry, VA
Belmar, NJ
Berryville, VA
Croton, OH
Stockton, KS
Bates City, MO
Farmington, MO
Barnum, MN
Victoria, British Columbia
Springfield, IL
Scotland, SD
Russellville, MO
TRACK ADMISSION PRICES:
Laurel County Fairgrounds – $10 (not a trackchasing expense)
Trimble County Recreational Facility – $10
Aitken County Fairgrounds (oval) – complimentary admission
Aitken County Fairgrounds (RC) – $8
ALH Motor Speedway – complimentary admission
LaGrange County Fairgrounds – $10
Delaware County Fairgrounds – $10
Mahaska County Fairgrounds – $5
Sandstone – $15 (include pits)
HBR Raceway – $10 (included pits)
Ionia Free Fair – $13
Ripley County Fairgrounds – complimentary admission
Hemlock County Fairgrounds – complimentary admission
Christian County Fairgrounds – $8
Isanti County Fairgrounds – $12
Kanabec County Fairgrounds – $10
Champaign County Fairgrounds – $6
Dirty Turtle Off-Road Park – complimentary admission
Owenton County Fairgrounds – $10
Plymouth County Fairgrounds – complimentary admission
Belleville High Banks – $20
Lake County Fairgrounds – $8
Staunton MX – $15
Oldham County Fairgrounds – $10
Lake County Fairgrounds – $10
Buffalo Chip – $20
Berkeley County Youth Fairgrounds – $10
Tazewell County Fair Speedway – $10
Providence Raceway – $10
Wall Stadium Speedway – no charge
Clarke County Fairgrounds – $7
Hartford County Fairgrounds – $7
Rooks County Speedway – $10
JSI Off-Road Park – No charge
St. Francois County Raceway – $5
Carlton County Fairgrounds – $15
Western Speedway – $5 Canadian (about four bucks U.S.)
Multi-Purpose Arena @ Illinois State Fairgrounds
Lonetree Creek Race Park – Complimentary admission
Russellville Lion's Club – $8
LIFETIME TRACKCHASER COMPARISONS 
The three most important trackchasing comparisons to me are:
Total lifetime tracks seen
Total "trackchasing countries" seen
Lifetime National Geographic Diversity results
Total Lifetime Tracks
There are no trackchasers currently within 500 tracks of my lifetime total. Don't blame me.
Randy Lewis, San Clemente, California – 2,157
Total Trackchasing Countries
There are no trackchasers currently within 10 countries of my lifetime total.
Randy Lewis, San Clemente, California – 70
Current lifetime National Geographic Diversity results
Randy Lewis, San Clemente, California – 4.88
That's all folks! Official end of the RLR – Randy Lewis Racing Trackchaser Report
Click on the link below to see the "Video Plus" production from Lion's Park in Russellville, Missouri.
A picture is worth more than 900 words.
That's right. Click on the link below for a photo album from today's trackchasing day.  Double click on a photo to begin the slide show or watch the photos at your own pace.  Hover over a photo to read the caption.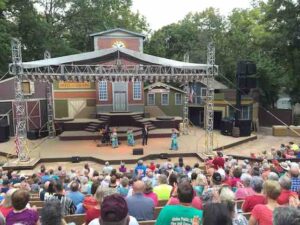 Branson, Missouri – so much to see and do
.
.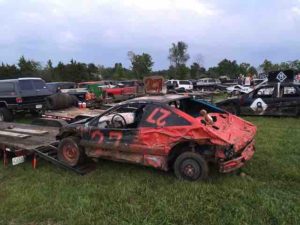 Russellville Lion's Club figure 8 racing