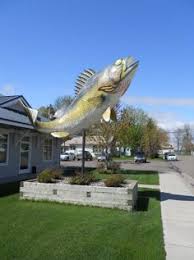 Greetings from Isle, Minnesota
.
.
From the travels and adventures of the 
"World's #1 Trackchaser"
.
.
Milles Lac Lake – Isle Ice Track
Ice road course
 Lifetime Track #2,520
The EventVideo PlusPhotos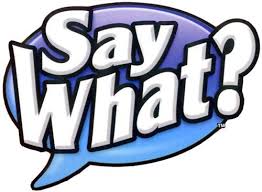 THE EVENT
I am a "trackchaser". I trackchase. Before you discovered my site had you ever heard of trackchasing? Maybe not? So….what the heck is trackchasing? Sit back, take a read and you'll be an expert on my hobby of trackchasing when you're finished.
Here's my best explanation.
Trackchasing is a three-pronged hobby. I'm a racing fan. I love to travel. I love to analyze opportunities to get the most out of everything while saving time and money.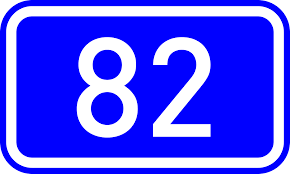 Trackchasing fills the need for all of the above. The racing part of my trackchasing has me trying to see wheel to wheel auto racing at as many different racetracks as I can all over the world. Yes, all over the world. So far things are going pretty well. As this is written, I've seen racing in 82 countries at more than 2,500 tracks. As a matter of fact, I've seen racing at more tracks than anyone else in the world.
Equally important to me are the things I get to see and experience over the "long and dusty trackchasing trail". I call these adventures "Trackchasing Tourist Attractions". You won't want to miss my "Trackchasing Tourist Attractions" page. Here's the link:  Trackchasing Tourist Attractions or my "Sports Spectating Resume" page, Sports Spectating Resume on my website at www.randylewis.org.
I live in southern California. That's probably the most inconvenient location in the country for seeing tracks in the U.S. Most of the racetracks in the U.S. are located well over 1,000 miles from where I live. As a matter of fact, my average trip covers 5,000 miles and more. I take 35-40 of those trips each season. In any given year I will travel well over 200,000 miles, rent more than 50 cars, and stay in more than 150 hotel rooms.
I get the chance to meet people all over the world. With trackchasing trips to 82 countries and counting just getting the chance to experience so many other cultures, spend time in their homes and meet their friends is a huge reward for being in this hobby. I am indebted to several of these folks for their help and friendship.
It's takes a good deal of planning to do the above and not spend my entire retirement portfolio. I enjoy the challenge, the travel and every other aspect of "trackchasing". In reality, my trackchasing hobby is a lot like being with the carnival. I breeze into town, stay a little while and then head on down the road.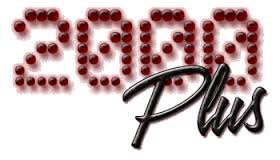 Today's adventure was one more of the 2,000 trips that have taken me up, down and around the proverbial long and dusty trackchasing trail.  If you would like to see where I've been and experience those adventures here's the link: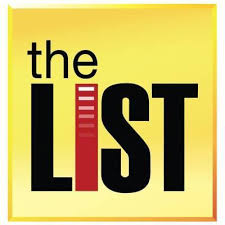 If you've got a question, comment or whatever please leave it at the bottom of this report.  It's very easy to do.  Or you can visit me on Facebook.  Thanks!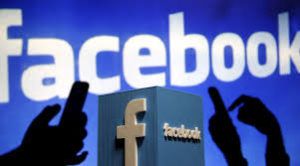 FOREWORD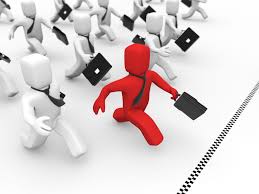 Friday, January 11, 2019.
Today I would be seeing my first new track of the 2019 trackchasing season. I enter the year having seen racing in 82 different countries at 2,519 tracks. I hold substantial leads in both of these categories. I've seen racing in 30 more countries than my nearest fellow competitor. I've seen racing at nearly 700 more tracks compared to the person who stands in second place in the most tracks seen category.
I couldn't possibly imagine that I would travel away from home for 213 nights or cover more than 283,000 travel miles like I did in 2018 this year. Of course, going into the 2018 trackchasing season I never would have imagined having personal bests in these two categories either. I have one major goal for the 2019 season. It's that I don't travel that often or that much! We will see what the year holds.
Carol and I had a good week in San Clemente. We've been home together for the past eight days after returning from our trackchasing adventure in Australia. It felt good to be home. Today's trip is likely to be a short one. Next weekend I plan to be on the road for five nights, racechasing (Chili Bowl), then seeing some family and finishing up with a two-day trackchasing effort on the ice.
Pretty much since the hobby began I have been the leader in technology and sponsorship. I will tell you this. Without my sponsors I couldn't trackchase at the level I do. Without the use of technology I couldn't be nearly as efficient or productive with trackchasing as I am. I love technology and I love my sponsors.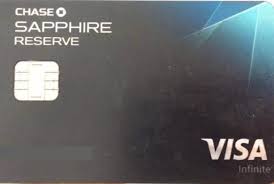 I have a new sponsor coming on board full-time this year. I welcome the Sapphire Reserve Visa credit card and the Priority Pass people. They've agreed to put their names on the side of my trackchasing banner. I'm glad to have them aboard.
First, Sapphire Reserve sponsored Carol's return from Australia. It's expensive to trackchase all the way out there. Without Sapphire Reserve we would have had to dig into our retirement stash much more than I would've liked to during our trip down under.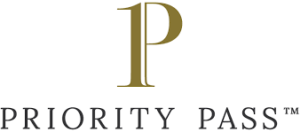 I'm really excited to have the support of Priority Pass. Priority Pass is sponsoring me at many of the nation's as well as the world's private airline clubs and restaurants. They're giving me a full support package at more than 1200 locations in more than 800 airports. What kind of support do I get?
Here's an example. I can walk into an upscale restaurant like P.F. Chang's at the Los Angeles International Airport and have my entire lunch or dinner comped. That's right. No charge. I can walk down the hall to the Korean Airlines Club (KAL), one of the better airline clubs in the country, and relax there until it's time to hop on a jet airplane to whatever trackchasing destination fits my schedule. Yes, sponsorship is key.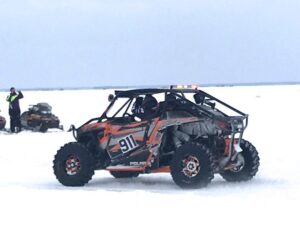 For this trip I had been consulting with a couple of different ice racing promoters located in Minnesota and Wisconsin. They are both promoting UTV racing on ice. I haven't seen very much of that. However, I can tell by the trends that form of racing is going to become more and more popular on the ice and everywhere. Just when I think that my ice racing opportunities are dwindling something like this comes along to expand the opportunities.
This is the second weekend of January. Several ice racing clubs are still fighting the battle to get enough usable ice in which to race. This weekend that would knock out my chance to go ice trackchasing in Wisconsin. I knew that before I left Southern California. The Minnesota race was still on. They've had plenty of cold weather up in northern Minnesota. I suspect I'll have a chance to return to Wisconsin later this year and have some Badger trackchasing success.
On Friday morning Carol and I said our goodbyes. She went to the gym to exercise. She does yoga, "step" and aerobics six days a week when she's home. She don't eat much either. There's a reason she's in the best shape of any trackchaser in the hobby.
I was planning to take a 6 p.m. flight from Los Angeles to Minneapolis. I left the house at 1 o'clock. Something I've learned over the years is that it's better to be an hour early for your flight than an hour late. Today my plan was to arrive in LAX at 3 p.m.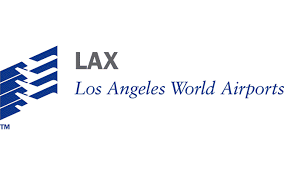 When I did get to LAX I pulled in the Los Angeles World Airports parking garage at lot F. LAX World Airports parking has been sponsoring my trackchasing for more than 10 years. They cover the cost of a major portion of my airport parking. As I mentioned, last year I traveled overnight some 213 nights. In order to do that I would've had to park my car at the airport for about 230-240 nights. Parking at the airport in a big city like Los Angeles is expensive. It's not difficult to pay $20 a day for airport parking. You can imagine what the airport parking expense for 230 nights at $20 a day would be. I pay a fraction of that amount.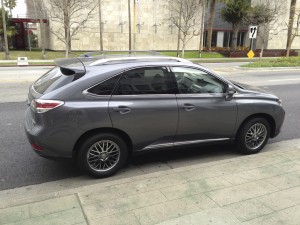 Once I parked the Carol Lewis owned and MFunds sponsored Lexus RX 350 I began my normal 20-minute walk to the airport. I would be flying out of terminal two but my lunch and restaurant were located in the international terminal. There's about a mile's walk round-trip if not more involved with that. That was just fine with me. Walking, make that power walking, is one of my annual trackchasing goals each year.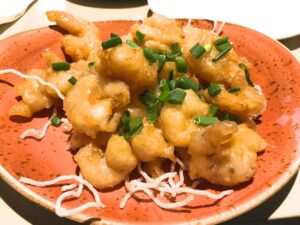 I had a lovely lunch at P.F. Chang's. There was plenty of food to take with me on the airplane so that I wouldn't go hungry later on tonight. Then I walked over to the Korean Airline Lounge and just relaxed in the beautiful nearly new Tom Bradley international terminal at LAX. Soon it was time to hike back to terminal two and get on my airplane to Minneapolis.
My airline sponsorships work best during the winter. From January until just before spring break airplanes have the most empty seats. The one time-period that might trump the January/February span runs from about December 5-15. Nobody is traveling then. This all makes getting on an airplane, especially to the cold weather locations, pretty easy. Tonight's airplane had nearly 100 open seats. I had a full row to myself. I watched some iTunes movies on my MacBook Pro and begin to plan the rest of my ICE trackchasing agenda for 2019.
I would be landing into the Twin Cities at midnight on this Friday night. If all went well I will be returning home just 18 hours later. When I landed I could have gotten a hotel and rental car and proceeded with the trip. However, I have a very comfortable place to sleep for a few hours in the Minneapolis airport. If I did that and didn't pick up my rental car until Saturday morning I could make sure that my rental car expense maxed out at one day. There wouldn't be any hotel expense either. That's what I did.
The Minneapolis airport has long been one of my favorite airports. However, everything in life seems to age. I can only imagine how much wear and tear an airport takes with literally hundreds of thousands of people passing through every week.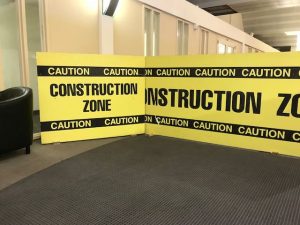 The Minneapolis airport is undergoing some construction. A couple of years ago they wiped out one of my favorite sleeping spots when they added a PGA MSP golf store and restaurant. Now my one remaining "secret location" looks to be under some construction. I don't know if I'll be able to sleep in that space overnight in the future or not. Tonight, for the first time ever, I was the only person using this huge area for a few hours of overnight slumber.
I would like to make one thing perfectly clear. I do NOT sleep in airports to save money. When I sleep in an airport do I save money by eliminating the cost of a hotel? Yes, I do. However, that is not the primary reason I employ this strategy. Then why do it?
Tonight my plane landed at midnight. If I wanted to get a hotel in all likelihood I would have to get a rental car first. That takes time. I probably couldn't get a rental car, drive to the hotel and get ready for bed until nearly 2 a.m. Then I needed to be on the road by 8:30 a.m. in order to get to the ice track on time Saturday morning. I would have to get up at 7:30 a.m. to be locked and ready to go an hour later. That would mean my "sleep time" would max out at 5 ½ hours (7:30 a.m. – 2 a.m.). Getting a hotel for 5 ½ hours of sleep would not be a good value. I didn't submit my retirement papers at the age of 52 by not recognizing what a good value is.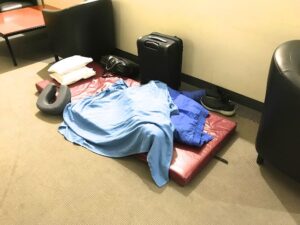 Tonight I grabbed one of the vinyl mats the airport provides for overnight travelers. That's just one of the many indications of how nice Minnesotans are. I had some pillows and blankets and was very comfortable during the evening. It was quiet, warm and I had electricity and bathroom facilities at my disposal. The expense of these accommodations was more than reasonable as well!
Saturday, January 12, 2019.
It's the first day of the 2019 trackchasing season. It began with a bit of a problem. I encounter a lot of "problems" of varying magnitudes during a full year over the long and dusty trackchasing trail. One of my personal strengths is overcoming problems. I don't bemoan the fact I have a problem. Then what do I do? I use the "scientific method". When I see something that needs to be fixed I quickly access the options that I might be able to use and pick one. Then I implement that solution. If it doesn't work I pick the next best choice. Often I see a problem and decide that I can live with it and nothing needs to be done!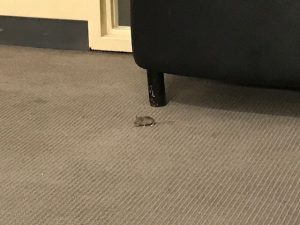 I did have a bit of an issue when I woke up on Saturday morning. It's something I hadn't seen before at least in any of my airport overnight sleeping adventures. I wasn't all that pleased to see it. I was sleeping essentially on the floor, on a 2-inch raised foam rubber mat. As I peeked out from that position I noticed something moving under a nearby chair. What could that be? It was a mouse! Nope. I didn't care much for that.
Of course as you may have discovered by now I like to take a video or a photograph of just about everything I encounter. How could I get this mouse, who was darting around here and there and everywhere, to pose for a photo and maybe even have a video taken?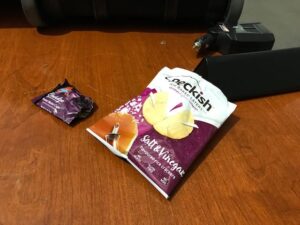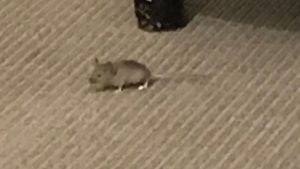 I thought and I thought and when I couldn't think anymore I thought some more. I would have to befriend him! I took a few pieces of a chocolate bar and spread them out on the floor in a wide open well-lit space. It took that little guy a while but he couldn't resist. Soon he was gobbling up my gifts. I was getting all the photos and videos that I needed.
Now it was time to rise and shine. This hadn't been my best night of sleep. I needed some breakfast. Who would pay for breakfast? My sponsors!
I would be using my Priority Pass sponsorship to get a free meal at the PGA MSP Lounge restaurant. It was just 100 meters or so from where I had slept near the north end of the Airport Mall. By now the airport was busy with passengers going from this place to that place. I don't think they knew I had just slept overnight about 30 feet above where they were walking. They didn't need to now…but you know.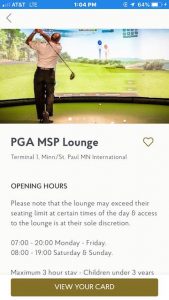 The PGA MSP Lounge would be providing to me a complimentary breakfast. I even had enough "juice" (pun intended) to get an extra sandwich to go. Then I smoothly went over to another one of my trackchasing sponsors, National Car Rental, and grabbed a Ford Fusion hybrid rental car. This car will give me nearly 40 miles to the gallon for today's four hour round-trip drive.
Today's weather conditions in Minnesota, in mid-January, were about as good as I could possibly expect. The temperature was in the high 20s. It was clear and there wasn't any snow whatsoever on the roads. My drive up to the Appeldoorn's Sunset Bay Resort in Isle, Minnesota was uneventful. Appeldoorn's was sponsoring today's ice racing.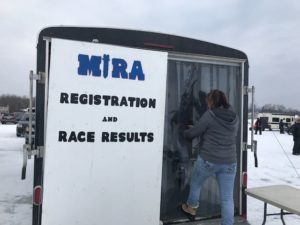 The ice racing was being promoted by the Midwest Ice-Racing Association. I had never seen one of their events. The reason I hadn't come to a MIRA race before was their focus is on motorcycles and ATVs. Of course, you know those classes do not "count" in the trackchasing hobby. Don't ask me why. I didn't make the rules.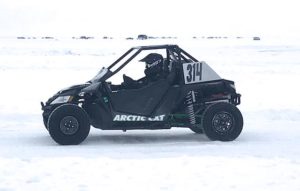 However, Mira does offer a UTV class. As you know UTVs are driven with a steering wheel, have four wheels and a roll cage. In many ways they resemble an actual race car. UTVs are just now beginning to get a presence in the motorcycle and ATV race promotion world. I think UTV racing is only going to grow from here.
Last week I had gotten touch with a fellow by the name of Denny. Denny runs the show for MIRA. Long ago I discovered that if you're going to get anything done in life that needs the help of others I just need to go to the top. Denny could not have been a more cooperative race promotion partner. He got in touch with some of the UTV racers to make sure they were going to show up. When he told me they were coming I made a plan to show up.
Today's racing was scheduled to begin at 11 a.m. I paid my $10 admission fee and pulled onto the frozen lake 30 minutes early. MIRA would be racing on Mills Lac Lake.
If you follow my trackchasing very closely you will immediately recognize that I saw racing on the Mills Lac Lake in Garrison, Minnesota back in 2008. As a matter of fact, on a single day – January 27, 2008, I saw racing on first a road course configuration and then an oval promoted by two separate ice racing franchises on the lake.

You might be wondering, "What do the trackchasing rules have to say about seeing ice racing on the same type of configuration on the same lake"? Remember, in trackchasing "configurations" mean oval, road course or figure 8″. Actually the rules don't say too much about that. It's sort of a "gentleman's agreement" that if you're going to see racing on two different tracks of the same configuration on the same lake that their location should be some distance apart. What is "some distance"?
"Some distance" has really never been defined. I think the intent is that you don't go to see racing on Lake Michigan in one spot and then try to come back the next week or next year to see ice racing a very short distance away like 100 yards or maybe a half-mile or something like that from where you saw ice racing the first time on the lake. Like I say trackchasing rules don't really address this very well.
This is the only thing trackchasing rules have to say about ice tracks, "Ice tracks held on a body of water are countable". Pretty simple huh! Did you know that ice tracks don't have to be held on a body of water? Trackchasing rules say this about THOSE ice tracks, "Ice tracks formed over an existing paved or dirt track cannot be counted as an additional track, but they can be used to count the track once."
As far as I can tell trackchasing rules are no longer posted and available to see by the general public. Trackchaser Guy Smith made that decision. It's all part of the "everyone gets a trophy" mentality.
THE RACING
Milles Lac Lake – Isle Ice Track – Isle, Minnesota
Today's racing was being held in Isle, Minnesota. The racing I had seen in 2008 on Milles Lac Lake was in Garrison, Minnesota. What was the distance between those two locations? How does 32 miles sound? That sounded good enough for me. There would be no problem being able to count two tracks on the same lake racing with the same type of configuration (road course) when the tracks were that far apart.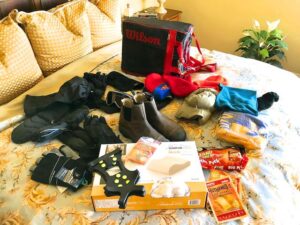 I had gone through my ice racing gear before departing on this trip. The gear had been been stored away for the better part of a year. It was in tiptop shape and ready to go in 2019.

I knew that today's ice racing weather was going to be good. I knew I was only going to be outside for one day for a couple of hours. Nevertheless, I brought lots of equipment. I had my ice racing boots. I had a neck gator and a stocking cap. I had my UCLA blue and gold Ukrainian scarf. I had two pairs of gloves, both brand new. One of them would allow me to use the touchpad of my iPhone when I was wearing the gloves themselves. I had some long underwear, goggles and a few other proprietary items. I was well prepared even though I didn't need to be that well-prepared…..today.
In point of fact , today I didn't even need to replace my low-cut Sketchers rubber soled shoes or my ankle high golf socks. There wasn't much glare ice on the lake today. The parking lot and paddock where I watched the races from had lots of packed snow on the ice. That made the footing much more manageable. It wasn't all that cold. I could take a break in the National Car Rental Racing Ford Fusion Hybrid, parked nearby, if I needed to take a 10-minute warm break.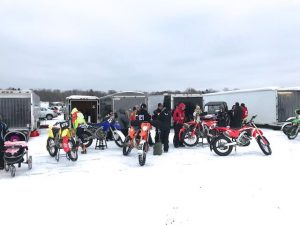 The pits were jammed with motorcycles and ATVs. There were 21 different classes of racing competition scheduled for the first moto. A moto is essentially a heat race for you summer stock car fans.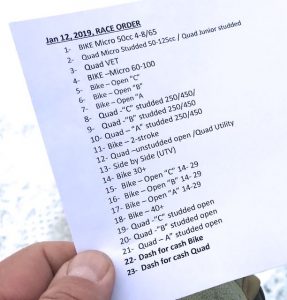 Today's races were short over the flat ice road course lasting just four laps. They went by quickly. The one and only class out of the 21 classes racing that met trackchasing's sometimes draconian rules were the UTVs. Today's UTV race would be the 13th class to compete. The racing started on time. The UTV moto started at about noon.
There were some nice spectator elements with today's promotion. MIRA had a solid sound system with an actual announcer. It's very rare for an ice racing organization to have either one of those things. They even broadcast the racing over FM channel 87.8.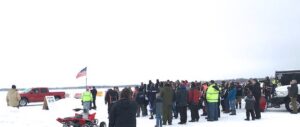 They opened the program with a very nice rendition of our national anthem. Then promoter Denny took over the microphone for a few moments to explain the highlights of today's racing program. When he finished I came up to introduce myself. He was glad that I had made the long trip from California to northern Minnesota. I was too.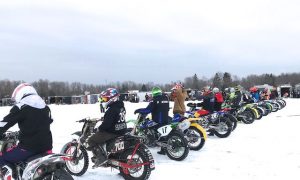 I was able to get a lot of close-up shots of today's racing and competitors, especially with the starts of the races themselves. For the starts I could stand 25 feet behind the starting line and sometimes closer.
However, the ice road course itself was built pretty far out onto the lake. Spectators weren't all that close to the action. Each of the different classes had from 4- 20 racers. The motorcycle racing was really exciting with 20 riders starting the race. The finish line was nearly 100 yards from the starting line.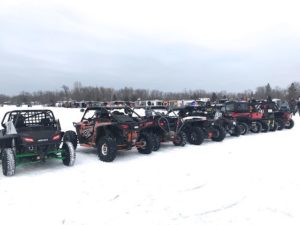 The UTVs had eight machines starting their moto. Denny told me this was the largest car count from that class that he had ever seen. "They must've heard you were coming," he told me. Denny even offered to let me ride with the top rated UTV driver. I didn't do that today but I might take them up on that offer in the future. That's even though one of the UTV racers did get upside down in the race today! If I do that I'll want to ride with one of the back markers. The video from that position will be much more exciting than the clear view ahead from the race leader.
Sometimes with ice racing and cold weather it's difficult to press the right buttons on my iPhone. To initiate a photo or a video I press the screen rather than depress the shutter button on the side of the phone. I probably ought to get out of that habit. Today it cost me a chance to record the start of the UTV race. I thought I had pressed the button but it didn't "take". That was disappointing but I did get footage of them racing when they were out on the track. As always don't miss my photos and videos to see what the racing was like.
AFTER THE RACES
I had a choice as to whether or not I wanted to stay for the second round of motos. I had waited 13 races to see the UTVs. I would have to see another 20 races to see the second moto for the UTVs. If I did that I couldn't make it back to California tonight. Since the same eight UTV drivers from moto one would be racing in moto 2 I elected to call it a day after seeing all of the classes race during their first moto.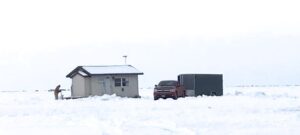 I took the opportunity to drive about three miles out into the middle of Milles Lac Lake to see how the ice fishing operations were set up. That was fun. They had their own little "suburban" community on the lake. The subdivisions were spread out over the lake for as far as the eye can see. There had to be hundreds of fishing hut's dotting the lake.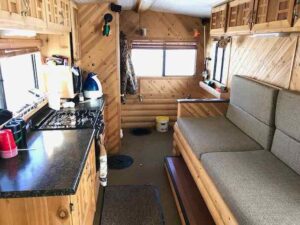 Last year at an ice race in Iowa I got to go inside an ice fishing "hut" for the very first time. That was a real treat. The place didn't look like much on the outside. However, on the inside it was warm and cozy with a fireplace, several ice fishing holes and all of the comforts of a man cave. I was impressed.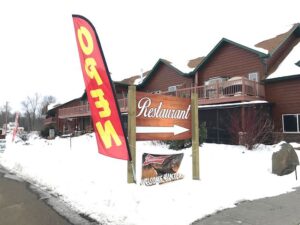 I had a little time so I decided to have lunch at Appeldoorn's Sunset Bay Resort. They were helping to sponsor today's ice racing. After the racing the awards and adult beverages would be served to all. I would love to have attended that event but I was a long way from home. I can't be a part of every local celebration or I would never have any time to be at home.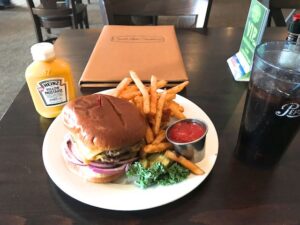 Appeldoorn's was a pretty cool place. They serve a good lunch. The special was a double cheeseburger and fries for 10 bucks. That sounded good to me even though they had lots of other choices on their extensive menu. Service was good and they had a huge overhead projector TV screen. I watched some college basketball and just relaxed. I had a bit of travel ahead of me after spending four hours out on a frozen lake in northern Minnesota.
 
From Isle, Minnesota it was a two-hour drive back to the Minneapolis airport. I did have to take a 12-minute power nap. Why did I know that was needed? When my hands fall off the steering wheel into my lap from the "10 and 2" position, I know it's time to stop for a few minutes! I hadn't slept perfectly well last night since my "bed" was essentially on the floor in an airport. It's always better to take a short rest then regret not doing that.
The road conditions were great. The traffic was light. I was standing by for a flight back to Los Angeles. Things looked good. Remember, my airline sponsors get me on the plane IF there is an unsold seat. I expected to make it back to LAX tonight.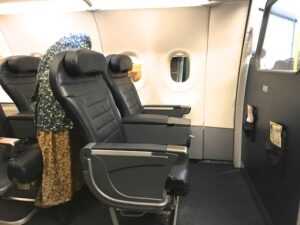 Tonight I was flying on discount airline, Spirit Airlines. They are known for their limited legroom and the fact that you have to pay for EVERY extra. Nevertheless, they have some really inexpensive airfares. If you don't get "nudged" into buying extras Spirit Airlines can be a fantastic value. Tonight I was upgraded to one of their "Big Front Seats". They have these seats in the first two rows of the plane. A normal unsponsored passenger must pay extra for these seats. The Big Front Seat is much wider and the legroom is greater than the rest of the plane. However, the seat doesn't recline nor are there any extra food and beverage perks. Everything in life is a trade-off.
I landed into terminal 2 at LAX at about 8 p.m. California time, 10 p.m. Minnesota ice racing time. I figured the party was still going on inside Appeldoorn's Sunset Bay Resort. I hoped so.
I had a choice. I could make the 20-minute walk back to my airport parking garage and then drive 65 miles back to our modest seaside cottage in San Clemente. Or…..
I could get myself over to the Tom Bradley International Terminal and visit one of my trackchasing sponsors, P.F. Chang's. At P.F. Chang's I could pick up some upscale Chinese food at virtually no cost to me, except the tip, so Carol could enjoy her favorite dish, beef and broccoli. Frankly, I would never order a menu item with broccoli. Maybe that is while Carol is in the best shape of anyone involved with the hobby of trackchasing and I am not.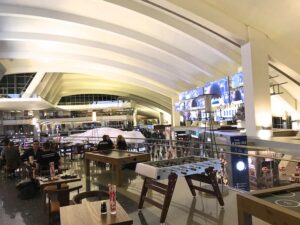 The international terminal, even on a Saturday night, is always jammed with world travelers. Most people flying overseas must take late night flights when leaving LAX. That meant there was a slight wait to be seated at P.F. Chang's. No matter to me. I was doing a kindness for someone else and sometimes that takes some sacrifice.
From there I was off to the parking garage to pick up the Carol Lewis owned and MFunds sponsored Lexus RX 350. The 65-mile drive went by quickly listening to my podcasts on a wide variety of topics.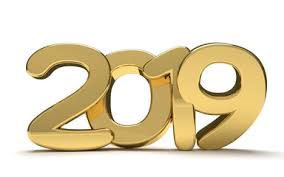 I had completed seeing my first new track of 2019. I had only been away from home for about 26 hours. Very efficient. I've got people from all over North America helping me with my January/February trackchasing schedule for ice racing. If the weather cooperates I wouldn't be surprised to see ice racing at 10 or more tracks this year. If I do my lifetime ice track total will exceed 100 tracks. We will see how that goes.
Good afternoon from Isle, Minnesota.
Randy Lewis – 82 countries – 2,520 tracks.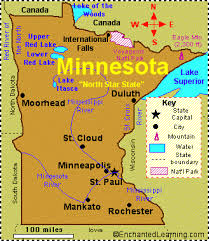 Minnesota
The Gopher state
This afternoon I saw racing at my 91st lifetime track in the Gopher state, yes, the Gopher state.  I hold the #1 trackchasing ranking in Minnesota.  I've seen 91 or more tracks in seven different states.
Thanks for reading about my trackchasing,
Randy Lewis
World's #1 Trackchaser
Peoria Old Timers Racing Club (P.O.R.C.) Hall of Fame Member
The Minnesota lifestyle:  The Long Minnesota Goodbye
This is the polar opposite of an Irish Goodbye or the French Leave — when you just ghost out of a party or leave unannounced, only to have someone say, "Wait… So-and-so left? What?" Taking part in the Minnesota Long Goodbye is a skill that we all honed probably in efforts to a) keep our Minnesota-Nice conversations going as long as possible, and b) not actually have to go outside. If you've ever been to a dinner party and found yourself saying, "Yeah, we've gotta go," you might not actually step foot outdoors for the next 20 minutes if you're trapped in a Minnesota Long Goodbye.
QUICK FACTS
LIFETIME TRACKCHASER COMPARISONS 
The threemost important trackchasing comparisons to me are:
Total lifetime tracks seen
Total "trackchasing countries" seen
Lifetime National Geographic Diversity results
Total Lifetime Tracks
There are no trackchasers currently within 685 tracks of my lifetime total.  Don't blame me.
Randy Lewis, San Clemente, California – 2,520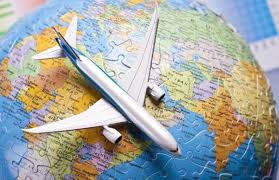 Total Trackchasing Countries
The nearest trackchasing competitor has seen racing in 30 fewer countries compared to my lifetime total. 
Randy Lewis, San Clemente, California – 82
Current lifetime National Geographic Diversity results
Randy Lewis, San Clemente, California – 4.14
That's all folks!  Official end of the RLR – Randy Lewis Racing Trackchaser Report
Click on the link below to see the video production from the racing action today.
Click on the link below for a photo album from today's trackchasing day.  You can view the album slide by slide or click on the "slide show" icon for a self-guided tour of today's trackchasing adventure.
 [enter photo link]