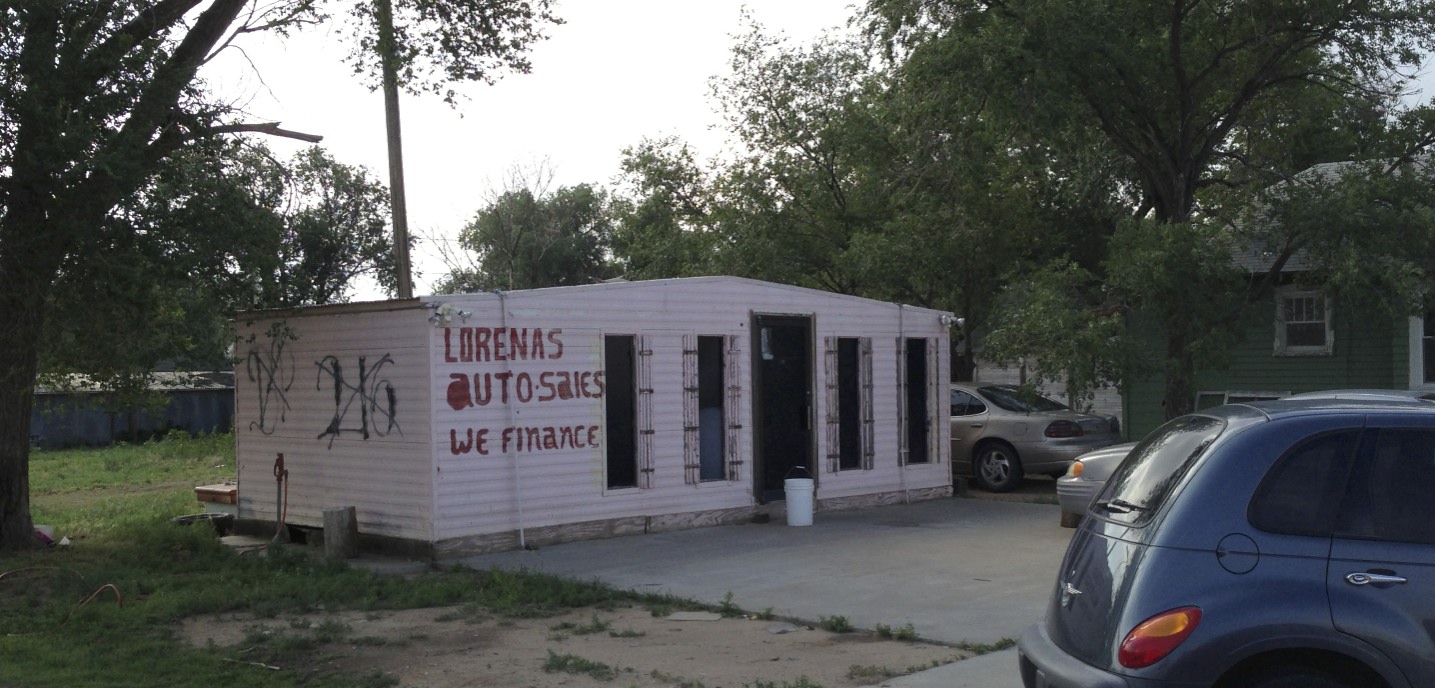 Greetings from Beloit, Kansas
From the travels and adventures of the 
"World's #1 Trackchaser"
Lifetime Track #1,875
Highlights
The Details
Attractions
Race Review
Videos
Photos
Quick Facts
It was time for "on the road" chores……………more in "The Details".
How do I remember all these details?……………..more in "The Details"
These trips wouldn't be as much fun without Trackchasing Tourist Attractions and great places to eat…………..details in "Attractions".


I would never treat Carol this way…………….more in "Race Review" 
There is always something new to see……………more in "Race Review"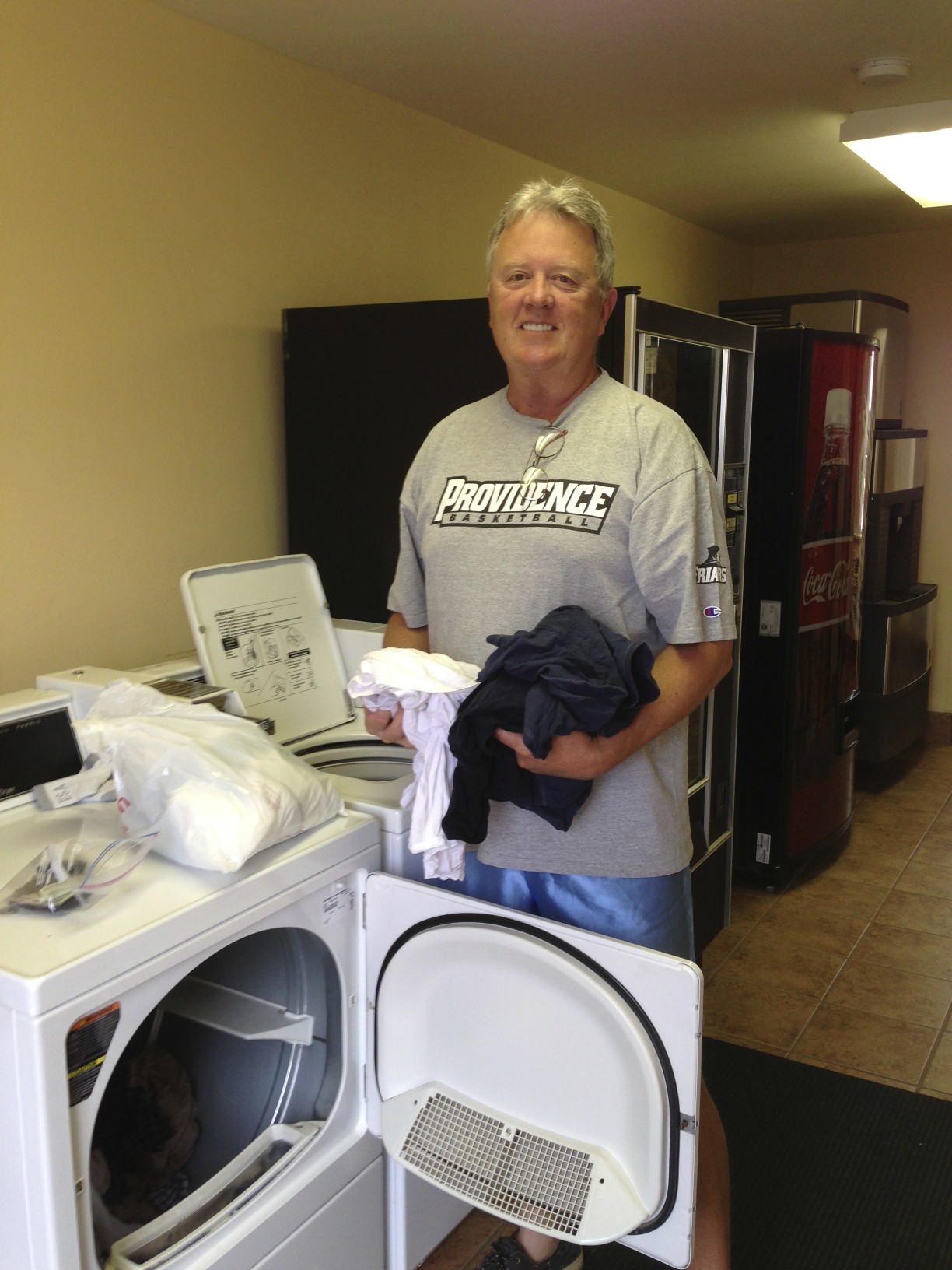 My days on the road are never boring.
I woke up this morning in Liberal, Kansas.  I went to bed in York, Nebraska.  One might think that having a day where the main attraction would simply be seeing a dirt oval track race out in the middle of nowhere wouldn't be all that entertaining.  However, when I make these trips I add so many "attractions" that a trackchasing day is never boring.
It was time for chores.
The first item on my agenda might seem mundane to some.  However, to me it was kind of exciting.  I was doing my wash (laundry) on the road using my hotel's washer and dryer.  "Randy, can't you think of something more exciting to do with your time on these trips?" the avid reader might ask.
Here's how I look at it.  I don't get to do these chores at home.  To my remembrance I have never done "a load of wash" in my life at home.  Carol doesn't let me do chores.  She's seen my lack of interest and ability and come to the conclusion it just isn't worth it to entrust any "chore activity" to me.  What can I do?  I have to live with her decision.
However, this trackchasing trip is 14 days long.  About the max I can bring along in my carryon luggage is seven days worth of clothing.  That meant I had to strategically schedule a "wash day".  However, I would need to multi-task my washing with having breakfast at the Super 8 Motel in Liberal, Kansas.
I always find it "exciting" to scare up enough change to run the washer and dryer.  I do my very best to never have any coins on my person.  Then on top of that is the challenge of figuring out (on the first try) how these things work.  Once at a Motel 6 I loaded my clothes into the washer, put my money in and nothing happened!  I would soon learn I put my clothes in the top washer and my money in the bottom washer.  The hotel desk clerk never stopped laughing over that one.  I told her "I don't get out much".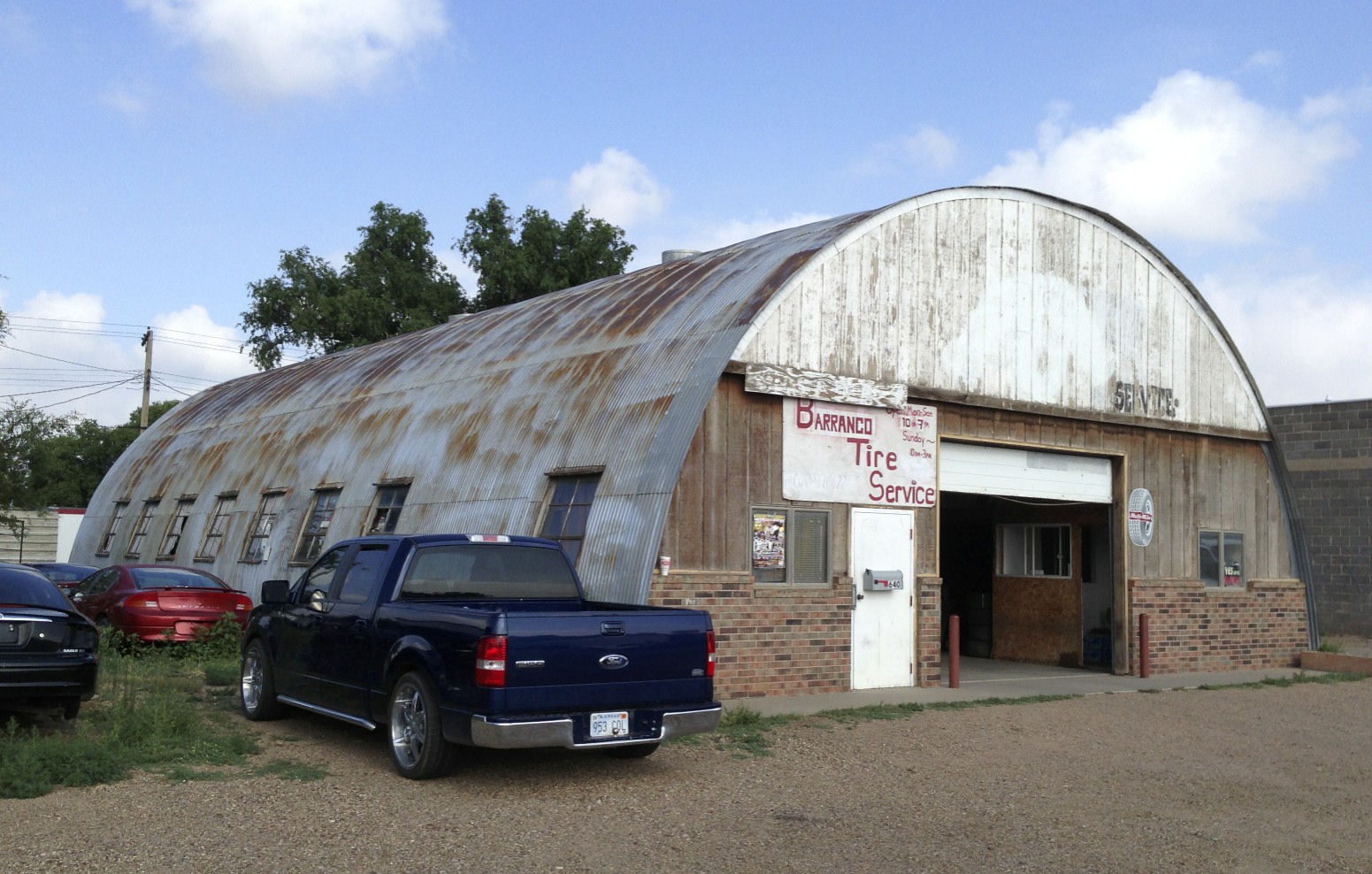 Now it was time to explore Liberal.
Following breakfast and my wash I went out on the town with my 45-minute powerwalk.  Sometimes I stop to take pictures.  Since most of you have never been to downtown Liberal, Kansas (I'm guessing) you might be interested in what they have going on.  It's amazing to see the number of small businesses in places like this.  The chains haven't hit some of these locations yet and small "ma and pa" businesses abound.
My Picasa photo album will provide a pictorial display of this morning's walk.  Some of the "highlights" were the local pancake house, King's pit BBQ restaurant, the huge Furniture Mart store, one of many authentic Mexican owned restaurants like Mi Tierra, the Cigarette Outlet (Echo cigarettes made in Oklahoma – $36.64/carton), Top Dead Center (auto and truck accessories), the Village Pet Shop, the "Live Bait" shop, Barranco Tire Service (doing business in a Gomer Pyle style "Quonset hut" like I lived in for three months during Marine Corps boot camp) and Cash Fast – payday loans.  If you keep your eyes open and walk you will see and LEARN a lot in life.
Where to have lunch?
Before long it was time for lunch.  Except when I'm rushed, and sometimes even then, I want to eat in unique spots that you wouldn't just find anywhere.  I found one of those in Liberal.  You can read all about it behind the "Attractions" tab.
I'm traveling without a safety net for tonight's Tuesday racing event.  I have a more than two yearlong rain free trackchasing streak. I have no back up for the race at the Solomon County Speedway in Beloit tonight if the weather were to be bad. Luckily the weather forecast is good. How much longer can I  continue to traverse the nation's heartland in what can charitably be called an unsettled rain climate?
It would be nearly a 5-hour drive up to Beloit, Kansas from Liberal Kansas.  At 3 o'clock temperature was only 84°. That's not bad for this time of year. Using my cell phone I made hotel reservations for the evening. I don't have any trackchasing activity scheduled for tomorrow night.  Why?  Simply because I cannot find a track anywhere in the country running that I have not already seen. This is a problem I'll run into more frequently in the future. As long as it's not more than one day per trip without a race I think I can handle it.
People ask me, "How do you remember all these details?"
On some of these two week long trips I tend to forget what happened earlier in the trip by the end of the adventure.  Most of the time with the travel, touring and racing I don't have time to complete my reporting after each race.  To combat that problem each night I download all of my photos and videos taken from my still camera and my iPhone. I also use my iPhone "Notes" app.  I'll dictate the highlights of the day into my iPhone.  Then when I have a free minute (free hour(s) or more!) I will go back to the notes, photos and videos and resurrect my Trackchaser Report that goes on the world-famous website at www.randylewis.org.
During today's drive I was just seeing the sights.
Everywhere I go I'm seeing more and more wind farms. These are those three-pronged propeller operations attached to a pole some 100 feet off the ground.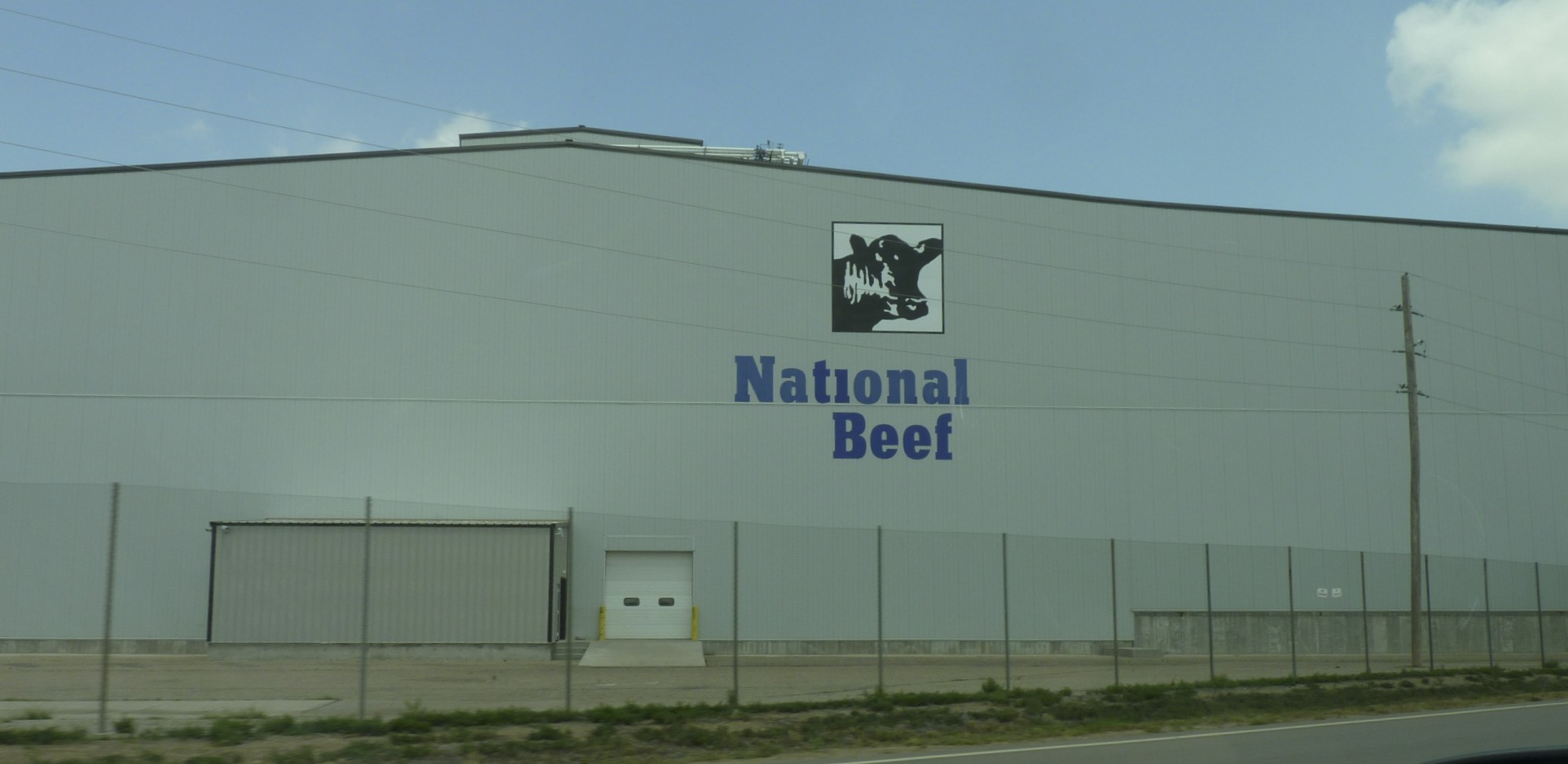 In this area I am also seeing huge "National Beef" facilities. I am assuming, and being told, these are slaughterhouses.  These production plants are bringing in the Hispanic working trade to areas that have traditionally been occupied by Caucasians only. The ethnic landscape is changing dramatically.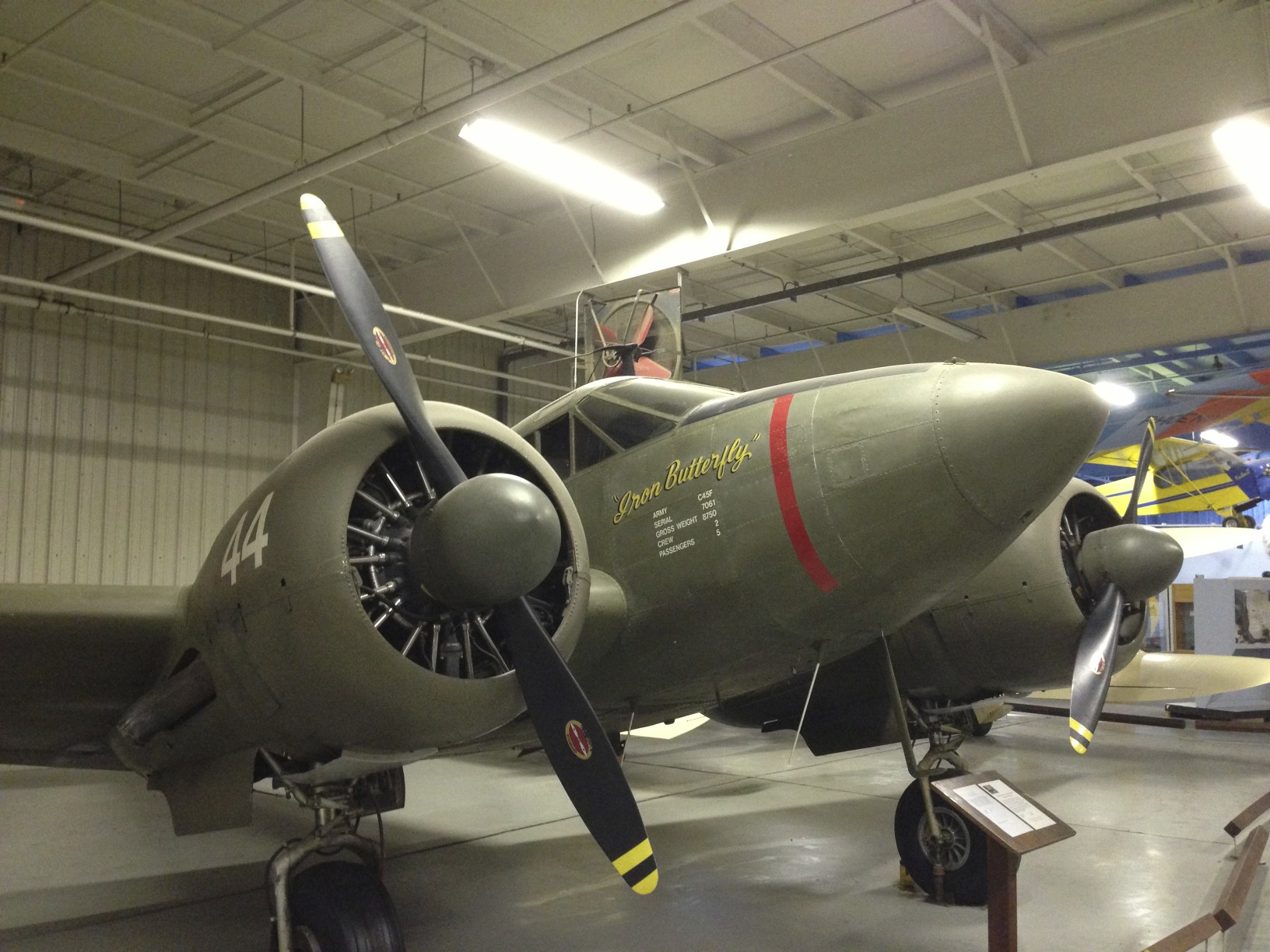 TRACKCHASING TOURIST ATTRACTION
I very much enjoy the racing when I go on trackchasing trips.  However, I am not the type of person who would feel the trip was complete if I simply left home, went to the race and came back home.
I do a good deal of traveling.  I want to do my best to see the local area when I come for a visit.  There are usually unusual attractions that one area is noted for more than any other locale.  I want to see those places.  I want to touch them and feel them.  When I leave an area, I want to have memories of these special places that I call Trackchasing Tourist Attractions.  I will remember those experiences long after the checkered flag has fallen on whatever race I have seen that day.
Mid-American Air Museum – Liberal, Kansas
I never would have known.
I first became aware of this Trackchasing Tourist Attraction from a sign inside the lobby of the Super 8 where I slept last night.
This museum is located in a huge hanger formerly owned by Beech Aircraft.  This is the largest aircraft museum in Kansas and the fifth largest in the United States.  The Wright-Patterson, near Dayton, Ohio is the largest aviation museum in the U.S.  I've been there a couple of times too.
I've never been much on deciphering the difference between one plane and another. For some reason it's just never interested me. There were lots of smaller aircraft on display today.  Small planes seem much too dangerous for my tastes. Nevertheless, this was a good place to spend an hour.  My recommendation?  If you like planes don't miss the photos.
ONE CANNOT LIVE WELL OR SLEEP WELL IF ONE HAS NOT DINED WELL
Vallarta Mexican Restaurant – Liberal, Kansas
Let's say you're in a town you're not familiar with.  You want to have lunch.  Where do you eat?  Do you wimp out and eat in a chain because you're "scared" of what might be behind the door of an independent restaurant?  Don't get me wrong.  I enjoy chain restaurants.  They're almost always clean, priced right and offer consistent food.  However, there isn't much "adventure" to be had eating in chain restaurants.  Again, when I have time, I will almost always pull out my iPhone and use my Yelp! app to find that highly recommended by users local place to eat.  I did that today.
Not everybody "does tech".
Unfortunately, small towns don't use technology quite as much as the "hipsters" in more metro areas.  That means the number of restaurant reviews is usually smaller in places like Liberal, Kansas.
Things have changed in the Midwest.
I was interested in eating Mexican food.  Carol and I "eat Mexican" about once a week in restaurants back home.  The Midwest didn't use to be a very good place to find great Mexican food.  In fact, 10-15 years ago it was a TERRIBLE place to find Mexican food.  I once asked a fellow from Michigan if he ate Mexican food.  Without batting an eyelash and as serious as could be he replied, "I love Mexican food.  I eat at Taco Bell all the time".
Hola.
However, the Hispanic culture has now hit the Midwest full steam.  With them they brought their mouth-watering cuisine.  However, in Liberal where there were several small independent Mexican eateries, there was only one Yelp! reviewed Mexican restaurant.  It was called Vallarta.  Then Vallarta it would be.
My lunch at Vallarta was delightful.  The service was quick and friendly. One of the servers actually came over and asked if their playing Mexican music at the volume they had was acceptable to me. Of course it was.  The music added to the authenticity.  That's how it would be in Mexico.  The tortilla chips were lightly fried and my chicken fajitas hit the spot.
I actually wrote a yelp review from my experience at Vallarta giving the restaurant a five star rating. I'm going to be doing more yelp reviews. I decided it wasn't fair for me to take from the reviews and never give back. That would be like the huge number of Trackchasers that take all of the information they can but virtually never share anything.

Solomon Valley Raceway – Beloit, Kansas
This is how I do it.
When I go to the races by myself I often try to pick out the person that looks like they might be interesting to talk to during the event. I chose a fellow named Doug tonight.  He turned out to be a farmer and former IMCA stock car driver.  I wasn't so much interested in his racing background as I was in his farming.
I would never treat Carol this way.
I asked him a million questions about farming. Did you know that beef cattle sell on the auction block for about $.80 a pound bringing about $1,600 per cow? Often cows are not sold until after they have produced calves for seven or eight years in a row. He told me if they will miss one year of bearing a calf they go to market.  What if I had treated Carol that way!
Dairy cows don't bring as much because they don't have as much meat and have a much bigger frame with their different bone structure. When a cow is destined for the market it becomes a "killer" cow in the local lingo.  Although my background is pretty far from farming I love talking to people about their occupations and farming to me as one of the most interesting.
According to Doug, the slaughterhouses are attracting the Hispanic workforce.  He told me that local people are unwilling to work for $10 an hour when they can get nearly that much on unemployment. I guess you can't blame the people for that kind of thinking.  But you can blame the people who set up the system which allows that unnecessary expense and creation of dependency .
There's always something new to see.
Every time I visit a track I see something or experience something that I never had before despite having seen nearly 1,900 tracks. Tonight it was two things.
The concession stand was located right next to the turn four wall. If a midget racecar ever got out of shape he could easily kill 25 people standing in line to get a hotdog!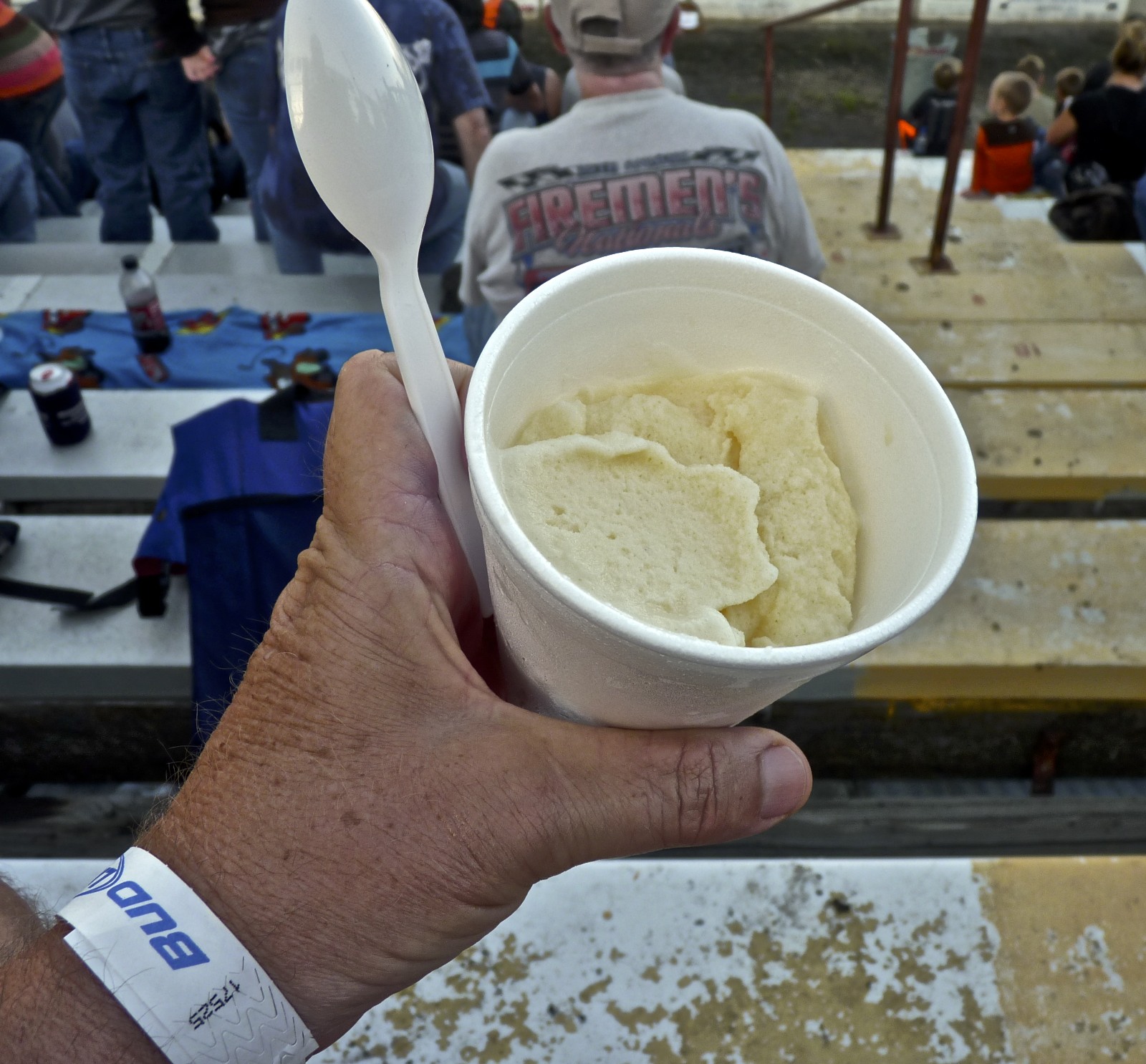 Speaking of hot doges, I had 700 calories remaining on my "Lose it" app.  I figured I could have two hot dogs at 250 calories each.  Then, with a two dollar serving of vanilla homemade ice cream (how many calories can you buy for $2?  Answer:  About 900 if you get two double cheeseburgers from the McDonalds dollar menu) I should come pretty close to consuming that 700 number and maybe a little more.  A little more wouldn't hurt.  I was on vacation!
My two jumbo hotdogs, generous serving of homemade ice cream and a bottle of water came to only eight dollars. Can't beat that.
What about the racing?
Tonight there were about 23 USAC midgets on hand and about the same number of Jayhusker minisprints. The Beloit area had received 3 inches of rainfall yesterday afternoon. Despite today and tonight being a blue-sky day I was lucky they didn't cancel the show.  The track and the grounds including the pit area were soaked.
However the promoter sensed a winner tonight with fans and racers in the area for the Belleville Nationals this coming weekend.  He was rewarded with a packed grandstand at $18 per head.
During Time trials the truck was extremely rough. Then they graded it before the first race creating for the most part a one-lane racetrack with not very much passing. This was disappointing as this was a little quarter-mile medium banked black dirt oval.  Racing on a track like this with midgets should have been very good.  The racing was O.K. but not fantastic.  Nevertheless, you won't want to miss the racing action video.
All night I soaked up new information.
All night I talked to my new friend Doug.  I also listened in on the scanner to get all the inside news from tonight's program.  Doug, are you still reading about my trackchasing?
For some reason the front stretch lighting from poles behind the grandstand did not work. This made the track rely 100% on the infield lighting, which was only okay.  However, I'm sure viewing would have been much better with the full lighting array.
You can't ever predict these things.
During a crash in the feature one of the cars took off through the infield.  There were two big problems with that idea.  First, the infield was like a mud bog.  No car could drive through that muck.  However, the off course driver did get far enough to just run over a very long extension cord knocking out much of the power to the transponders each car was using. If it's not one thing it's another!
Not the most efficient show I've seen.
The racing program was scheduled to start at 7 p.m.  With just two classes I would have expected to get out of there before 11:15 p.m.  That was a bit late for a Tuesday night when most fans were facing a bit of a drive.  But that's what time my iPhone told me it was when the final checkered flag waved.  This was rural Kansas and I had a 2+ hour drive up toward my evenings' lodging in York, Nebraska.
I had just 80 miles of remaining fuel left according to my gas gauge.  The distance I needed to drive was about 120 miles.  I wasn't sure how many gas stations were going to be open at this time of night in this part of Kansas and then Nebraska. During my entire drive I saw only one station that was open. It was self-service with no employees on the property. I grabbed a full tank of gas for my Sonata.  With that I knew that I was good for another 600 miles or so. I'm in love with National Car Rental Hyundai Sonatas right now because of their extended fuel range and XM satellite radio.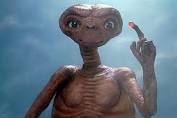 E.T. Call Home.
It took a couple of calls to Carol that were interrupted by "no service" cell phone reception before we caught up on each of our days. My normal practice is to call Carol after the races.  With most races I see being in the Midwest or East I can always catch her before she retires for the evening on Pacific time.
STATE COMPARISONS


Kansas
The Sunflower State
This evening I saw my 30th lifetime track in the Sunflower state, yes the Sunflower state.
Thanks for reading about my trackchasing,
Randy Lewis
World's #1 Trackchaser
Peoria Old Timers Racing Club (P.O.R.C.) Hall of Fame Member
Kansas sayings:  The wheat state
TRAVEL ITINERARY


AIRPLANE
Los Angeles, CA (LAX) – Dallas, TX (DFW) – 1,232 miles
Dallas, TX (DFW) – Nashville, TN – 630 miles
RENTAL CAR #1
Nashville International Airport – trip begins
Bowling Green, KY
Indianapolis International Airport – 315 miles
RENTAL CAR #2
Indianapolis International Airport – trip begins
Rossburg, OH
Peoria, IL
Urbana, IL
Indianapolis International Airport – 778 miles
AIRPLANE
Indianapolis, IN (IND) – Chicago, IL (ORD) – 177 miles
Chicago, IL (ORD) – Sioux Falls, SD (FSD) – 461 miles
RENTAL CAR #3
Sioux Falls Regional Airport – trip begins
Luverne, MN
Eppley Field (Omaha) – 252 miles
RENTAL CAR #4
Eppley Field (Omaha) – trip begins
Arlington, NE
Liberal, KS
Beloit, KS




TRACK ADMISSION PRICES:
Southern Kentucky Fairgrounds – $13
Eldora Speedway – $40 (not trackchasing expense)
Peoria Speedway – $13 (not trackchasing expense)
Champaign County Fairgrounds – Complimentary
Rock County Speedway – $9
Washington County Fairgrounds – $9
Liberal Fairgrounds Speedway – $10
Solomon Valley Raceway – $18
LIFETIME TRACKCHASER COMPARISONS 
The three most important trackchasing comparisons to me are:
Total lifetime tracks seen
Total "trackchasing countries" seen
Lifetime National Geographic Diversity results
Total Lifetime Tracks
There are no trackchasers currently within 350 tracks of my lifetime total.  Don't blame me.
1.  Randy Lewis, San Clemente, California – 1,875
Total Trackchasing Countries
There are no trackchasers currently within 10 countries of my lifetime total.
1.  Randy Lewis, San Clemente, California – 65
Current lifetime National Geographic Diversity results
1.  Randy Lewis, San Clemente, California – 5.10
That's all folks!  Official end of the RLR – Randy Lewis Racing Trackchaser Report